2018 SMART4SEA Conference
For more information about the 2018 SMART

4SEA

Awards, please click here.
T
he 2018

SMART

4SEA Conference successfully concluded on Wednesday 31st of January, at Stavros Niarchos Foundation Cultural Center (SNFCC) at the Bookcastle of the National Library of Greece, attracting 500 delegates from 20 countries representing a total of 240 organizations.
The event brought together experts who discussed issues concerning Energy Efficiency, Big Data, Cyber Security as well as E-Navigation, Internet Onboard and Smart Shipping Financing. Inspiring presentations and panel discussions highlighted the importance of embracing change and focusing on smart shipping developments towards a more sustainable future. The night before the event, SAFETY4SEA announced the winners of 2018 SMART4SEA Awards at Yacht Club of Greece. The winners are: Be Cyber Aware At Sea, ChartCo, Kongsberg Maritime , Rolls Royce Marine, Steamship Mutual , Tototheo Maritime, Mr. Frank Coles and Mr. Giampiero Soncini. For more information about the 2018 SMART4SEA Awards, please click here.
Event Timetable
Registration & Morning Coffee
[08:00 – 09:00]
Conference Opening
[09:00 – 10:00]
1. Apostolos Belokas, Managing Editor, SAFETY4SEA – New technologies that will transform shipping
Presentation video l Brief Article
2. Frank Coles, CEO Transas – Let's kick ASS and remove the FOSSIL
Presentation video l Brief Article
3. Giampiero Soncini, Senior Advisor, Marine Innovation, RINA – Cyberships: Myths and Realities
Presentation video l Brief Article
20 min Panel Discussion & Questions Open to the floor
Smart Shipping Perspectives  
[10:00 – 11:00]
1. Jason Stefanatos, Senior Research Engineer, DNV GL – Digitalization in maritime: Autonomous and smart operations
Presentation video l Brief Article
2. Marcus Ejdersten, Director, Strategic Marketing, MacGregor – So much potential to remove waste : smarter cargo handling
Presentation video l Brief Article
20 min Panel Discussion & Questions Open to the floor
Big Data 
[11:00 – 12:00]
1. Daniel Shirley, Product Marketing Manager, MarineTraffic – Defined by data: How location intelligence is redefining the way we see global shipping operations
Presentation video l Brief Article
2. Ji Hun Seo, Sales Manager, ILJIN and Co  – How to make an efficient and a cost-effective maritime communication with big data?
Presentation video l Brief Article
3. Mikael Lind – Associate professor and research manager, RISE Viktoria – Business opportunities in the maritime sector enabled by digitalisation 
Presentation video l Brief Article
20 min Panel Discussion & Questions Open to the floor
Coffee Break
[12:00 – 12:45]
Energy Efficiency 
[12:45 – 13:45]
1.  Nikolaos Kakalis, Technology & Projects Manager, Consolidated Marine Management Inc. – Energy efficiency: the Shipowner's perspective
Presentation video l Brief Article
2. Anthony Vourdachas, Engineer OEP, ABS – Effective Data Handling for Practical Performance Analysis
Presentation video l Brief Article
3. Panos Theodossopoulos, CEO, Propulsion Analytics – Machine Learning lifts Performance Monitoring to the next level
Presentation video l Brief Article
20 min Panel Discussion & Questions Open to the floor
Cyber Security  
[13:45 – 15:00]
1. Cynthia Hudson, CEO, Hudson Analytix – Cyber Security Risks for the Ship Operators
Presentation video l Brief Article
2. Christian Vakarelis, VP Media Communications, Navarino – Protecting vessels from the internal and external cyber threat
Presentation video l Brief Article
3. Howard Hughes, CTO, Tototheo – Organic Cyber Security: Growing with the human element
Presentation video l Brief Article
20 min Panel Discussion & Questions Open to the floor
Buffet
[15:00 – 16:00]
Supporters
Media Partners
About SAFETY4SEA / GREEN4SEA SAFETY4SEA / GREEN4SEA are PRO BONO projects fostering Safety & Environmental Excellence and Sustainable Shipping, including:
The Leading Maritime Safety Portal, www.safety4sea.com (40,000+ visitors on a monthly basis)
SAFETY4SEA LOG, a Quarterly Magazine circulated in excess of 50,000 copies in Greece and Abroad every year
SAFETY4SEA Conference & Awards, the world's largest Safety Conference, attracting 800+ delegates / 400+ organisations in Athens, every October
The Leading Maritime Green Portal, www.green4sea.com (30,000+ visitors on a monthly basis)
GREEN4SEA LOG, a Quarterly Magazine circulated in excess of 50,000 copies in Greece and Abroad every year
GREEN4SEA Conference & Awards, the world's largest Green Conference, attracting 800+ delegates / 400+ organisations in Athens, every April
Conference Opening
Apostolos Belokas, Founder & Managing Editor, SAFETY4SEA
Apostolos is a Maritime Safety, Quality & Environmental Expert, Consultant, Trainer and Project Manager with more than a 20-year background in shipping as Technical, Marine, Safety & Training Superintendent and Consultant. He entered the industry back in early 90's as Engineering Superintendent with a leading ship manager operating a mixed fleet of bulk and oil/chemical tankers. He then shifted to regulatory compliance and QHSE as superintendent and later as a Consultant and Trainer. Apostolos has successfully completed a wide range of QHSE projects including 250+ management system projects (ISM/ISO 9001-14001-18001/TMSA/MLC), 500 vessel and office audits to various standards and he has trained more than 8,000 people in a wide variety of QHSE subjects. He has also presented and chaired to more than 40 conferences. He holds Mechanical Engineering Bachelor and Master's specialising in Energy & Environment and Master's Degree in Maritime Business and Business Administration (MBA), all of them awarded with distinction. Apostolos is the Managing Director of SQE MARINE, SQE ACADEMY and Managing Editor of SAFETY4SEA and GREEN4SEA.  
Frank Coles, CEO, Transas
Frank Coles started his career as a merchant navy deck officer and qualified as a Master Mariner, Class One after 12 years at sea. After leaving the sea, Frank gained an LLM in Legal Aspects of Maritime Affairs from Cardiff University, Wales and spent 5 years practicing maritime law. In 1995, Frank joined Pacific Basin Bulk Shipping (PB) as Operations Director for 50 ships. After PB has decided to invest in Rydex, a company specializing in maritime communications, Frank Coles became the CEO of a newly acquired enterprise.  After that Frank joined Sperry Marine as a Vice President of Business Development and Information technology. In September 1999 Frank became COO of Globe Wireless LLC.  In 2003 Frank was appointed CEO, President and a member of the Board. In 2011 Frank joined Inmarsat as the Director GX Maritime, and in December 2011 he was appointed the President of the Inmarsat Maritime business unit.  In September 2015, Frank Coles joined Transas as the CEO and member of the Board of Directors. His key aim at Transas is to create an ecosystem of harmonized integrated solutions in safety, navigation, training and ship operation, that will enhance ship and shore integration.
Giampiero Soncini, Senior Advisor, Marine Innovation, RINA
Giampiero Soncini started his maritime career in 1971 by joining the Italian Navy. Promoted officer in 1974, he then graduated in Electrical Engineering at Pisa University with the second ever thesis in Italy on Optical Fibers, in 1979. From 1979 to 1983 he was involved in the construction of the "Maestrale" Class Frigates, the first Navy ships in the world to have a fully computerized Machinery Control System.  He then served from 1983 to 1985 Chief Engineer/Electrical on the "Grecale". In 1986 he left the Italian Navy to join NATO Undersea Research Centre, dedicated to Anti-Submarine Warfare. He was involved in the construction of RV Alliance, nicknamed "the ship of silence", at that time the most advanced and quietest ship ever built, and the first one in the world to have a commercial GPS, a fully Integrated Navigation System and a very advanced combination of CMMS and CBM (Computerized Maintenance Management System – Condition Based Maintenance). In 1989 Mr. Soncini became responsible for the technical management of the vessel, until 1998; in 1995, he designed and supervised the installation of a totally revamped Integrated navigation System, hosting one of the first ever ECDIS systems. RV Alliance was also the first vessel in Europe to receive ISM certification, in 1995.  In 1998, he resigned from NATO to become the Managing Director of the Italian office of the SpecTec Group, a company specialized in Fleet Management Software.   Between 1998 and 2005 he opened and managed several South European offices, as VP South Europe; he later became VP Sales worldwide.  In 2005 he became CEO of the SpecTec Group. From 2005 to 2012, he managed the Group growth from 9 offices and 135 employees, to 26 offices in 19 countries and over 330 employees. In 2011 he received a Honoris Cause degree in Public Administration by the US Massachusetts Maritime University, together with Senator (and later Secretary of State) John Kerry.  In 2012, Volaris Group of Canada bought the SpecTec Group with Mr. Soncini still in charge as CEO. In September 2016, Volaris decided to further invest in the Marine IT business and created a new Marine Division, with Mr. Soncini as Division Director.  In October 2017 he resigned from Volaris, and joined RINA, the Italian Classification Society, to act as Senior Advisor Marine Innovation
Smart Shipping Perspectives
Frances Baskerville, Secretary General, CIRM
Frances joined CIRM in 2004 bringing a wealth of business experience with her, having had careers in marketing, PR, Architecture, Music and Investment companies worldwide.  In 2007 she was appointed Deputy Secretary-General and in 2013 became Secretary-General.  She has worked hard to increase CIRM's exposure within the maritime industry both in the regulatory arena as well as the entire bridge technology sector.   CIRMs areas of technical interest have expanded dramatically in the past few years and the company continues to grow its membership despite tough market conditions.
Jason Stefanatos , Senior Research Engineer DNV GL
Jason Stefanatos is a graduate of the School of Naval Architecture and Marine Engineering of National Technical University of Athens (NTUA), where I also worked as a researcher in the Laboratory of Marine Engineering. He joined DNV GL in 2011, where mainly work on the computer modelling, simulation, and optimisation of ship machinery systems (part of the developing team of COSSMOS). His field of expertise includes performance assessment, design and operation optimisation, hybrid-electric propulsion systems, tankers offloading operations, energy efficiency, Cyber Security and Fleet Performance Management solutions.
Marcus Ejdersten, Director, Strategic Marketing, MacGregor
Marcus Ejdersten has worked in different parts of the marine industry since his master in science graduation in 2004 from the Royal Institute of Technology, Sweden. He joined MacGregor in 2007 as a member of company's container ships team. Since 2015 Marcus has lead in the Group level Strategic Marketing for MacGregor's extensive portfolio of solutions to the Marine and Offshore industries.
Big Data 
Daniel Shirley, Product Marketing Manager, MarineTraffic  
With a background in sales, finance and data manipulation, I began my tenure with MarineTraffic as the Business Development Manager in 2014; fostering partnerships with industry leaders in the logistics, energy and manufacturing sectors. Stand out projects focussed on supply chain optimisation in the automotive sector, and enhancing situational awareness to improve safety in the marine environment.  Building on this base, my role as Product Marketing manager sees him focussing on market analysis and product development in a wide range of areas. Currents projects see me involved in the creation of real-time analytic systems, designed to equip professionals with tools they need to make better-informed decisions.
Ji Hun Seo, Sales Manager, ILJIN and Co Ltd
Mr. Ji Hun, Seo since January 2015 is serving as Sales Manager at ILJIN AND. Mr. Seo is a graduate of Korea Maritime and Ocean University in Busan, Korea.  
Mikael Lind, Associate professor and research manager at RISE Viktoria & Chairman, PortCDM  
Mikael Lind is an Associate Professor and a Research manager at RISE Viktoria, Sweden, and has initiated and heads a substantial part of several open innovation initiatives related to ICT for sustainable transports of people and goods including Sea Traffic Management and Port Collaborative Decision Making (PortCDM). Lind is also the chairman of the International PortCDM council that includes several international maritime associations / actors. Lind is also the co-founder of Maritime Informatics.  
Energy Efficiency
Nikolaos Kakalis, Technology & Projects Manager, Consolidated Marine Management Inc
Nikolaos Kakalis is the Technology & Projects Manager of Consolidated Marine Management Inc., being responsible for energy and performance management and the uptake of new technologies by CMM. Prior to joining CMM, Nikos was the DNV GL Manager for R&D and Advisory services in Piraeus (2008-2017) with significant experience, among others, in the development and implementation of computer-based tools and services for the assessment, simulation, and optimisation of integrated ship machinery systems with respect to energy efficiency, emissions, costs, and safety. He holds a PhD in Chemical Engineering and an MSc in Process Systems Engineering from Imperial College London, as well as a Diploma in Metallurgical Engineering from the National Technical University of Athens. His work has resulted in over 40 refereed journal and conference proceedings publications.  
Antony Vourdachas, Senior Engineer OEP, ABS
Antony Vourdachas joined ABS in April 2014 as a Principal Vessel Performance Analyst in the Piraeus office.  Working for the Vessel Performance team in the Operational and Environmental Management department, he is part of the team responsible for providing the vessel performance analysis services to ship owners and operators and designing and updating the relevant software. In addition, he provides assistance to members of the Environmental team on MRV and ballast water issues. He started his career as a Design and Production Engineer at the Devonport Dockyard in Plymouth and moved on to become a Research Associate at the School of Marine Science and Technology at Newcastle University involved in a European Ballast Water project (MARTOB).  Prior to joining ABS, he worked for OSG in a number of technical positions in project engineering and planned maintenance. Antony holds a B.Eng. in Small Craft Engineering and an M.Res. in Marine Engineering from the School of Marine Science and Technology at Newcastle University, England.
Panos Theodossopoulos, PhD, CEO, Propulsion Analytics
Panos is a Founding Partner & the CEO of Propulsion Analytics. He has held several management positions in Sales, Business Development, Services and Marketing, in the ICT sector, both in Greece and abroad. He has served as Director of Public Sector Sales and Director of Technology at Microsoft Hellas, where he worked for eight years and, more recently, he was General Manager of the Cloud Division of SingularLogic and then held the Country Manager in Logicom Solutions in Greece. He holds a M.Sc. in Mechanical Engineering from Tufts University, Boston, and a Ph.D. in Mechanical Engineering from Imperial College, London.
Cyber Security
Cynthia Hudson, CEO, Hudson Analytix
Cynthia A. Hudson is CEO and founder of HudsonAnalytix, Inc., a global maritime risk  consultancy serving the maritime transportation sector, headquartered in the Philadelphia, US  and internationally from Piraeus to Jakarta. In 1986, Ms. Hudson founded what became HudsonAnalytix to provide emergency response, maritime project management and maritime consulting services to maritime transportation interests; oil and energy, vessel owners/operators and insurers for more than 100 oil and  hazardous material response incidents.  Hudson led the firm into maritime security for ports and vessels providing port vulnerability  security assessment work at hundreds of ports and facilities worldwide and in 2016 expanded  HudsonAnalytix's cyber operations to design and deliver cybersecurity and cyber risk  management solutions to maritime clients and provide cybersecurity expertise to governmental  agencies. Well-known and highly regarded throughout the maritime transportation industry for her work  and contributions in her field, Ms. Hudson was most recently honored by the Organization of  American States (OAS) Inter-American Committee on Ports with the 2016 Maritime Award of  the Americas: Outstanding Women in the Maritime and Port. Ms. Hudson serves on a number of  Industry Boards, and is President of WIST A Delaware River & Bay Chapter and a Director of  the North American Marine Environment Protection Association (NAMEPA).
Christian Vakarelis, VP Media Communications, Navarino
Christian Vakarelis is the VP, Media Communications at Navarino. He has been with Navarino for 8 years.  Throughout Europe, and particularly in the Nordic countries, he works closely with Navarino partners, helping them to enhance their connectivity solutions and has witnessed first-hand the exponential growth in demand for advanced communication solutions. Christian holds a Masters degree in International Relations from Bristol University, and prior to joining Navarino he was based in Washington DC working for the World Bank.
Howard Hughes, Chief Technology Officer, Tototheo Group
Howard Hughes has taken the role of Chief Technology Officer for Tototheo Group in Cyprus. Prior to working with Satellite Communication, Howard has over 12 years working in IT and Telecommunications. He has worked with diverse and leading companies, providing engineering and Project Management expertise. Passionate about communication, it was a natural step to work with leading Satellite Communication provider, Inmarsat. During his 10 year tenure, Howard took the advantage of his knowledge to provide training, solution design, product management and service development, with the latter focussing on Inmarsat's ground breaking Global Xpress product. Howard now divides his time between the UK and Cyprus.
ABS
ABS, a leading international classification society, is guided by its mission to promote security of life, property and the natural environment. ABS has a long and proud association with the Greek ship owning community and continues to support its current fleet and future fleet development. As the Greek fleet has expanded and diversified, ABS has continued to expand and develop its services to Greek ship owners. ABS is a technical partner providing traditional classification services as well as on-the-ground technical services in asset performance, energy efficiency, environmental performance and lifecycle management. Delivering practical and innovative solutions, ABS supports the Greek shipping industry in meeting today's demands as well as future challenges. Greek shipping operations are supported through the local Athens office as well as a global network of surveyors, engineers, researchers and regulatory specialists who work in more than 200 offices in 70 countries around the world.
Webiste: www.eagle.org  
Arcadia Shipmanagement Co Ltd
ARCADIA Shipmanagement provides safe and reliable transportation of oil by sea, through a modern fleet, setting top objectives for Safety, Quality and Environmental protection. To achieve these, Arcadia is dedicated to develop and sustain a strong working relationship with all parties involved in International oil trade, based upon mutual trust and reliability. Safety is enhanced by establishing a risk assessment system for hazard identification, risk management and control, adressing guidance for the prevention of errors, hazardous situations and incidents, through reporting and investigation procedures and providing training of personnel at Company's in-house maritime training centre and by attending externally provided courses. Quality is maintained by undertaking auditing and evaluation process, with commitment towards the continual improvement of HSQE performance, through setting and measuring various Key Performance Indicators, analysing N/C reports, reviewing findings from internal audits ashore and onboard. The Environment is protected by preserving and whenever possible, further reducing the burden on the environment by setting and achieving tougher voluntary standards, such as Green Award. Moreover, by aiming for the reduction of identified environmental impacts of Company activities to air, sea and land, to the possible extend and seeking to conserve energy and materials, through recycling and waste reduction programs.
Website: www.arcadiasm.gr  
CMM
Consolidated Marine Management Inc. (CMM), a company of Latsco Shipping Ltd., has been established in 1997 and is located at Kifisia.  CMM provides with operational, technical, financial and ship building services, focusing on fundamental principles of quality, integrity, safety, health, environmental protection and energy efficiency, with established programmes for performance excellence, profitability and growth of management of clean energy transportation vessels. CMM pursues all entrepreneurial ventures with ethics, integrity, consistency to incident-free operations and ultimate aspiration of providing excellent services through long-lasting customer relationships. CMM's history begins over half a century ago as part of Latsis Companies' Group having the 8,750 dwt M/T "SPIROS" as the first vessel under its management. Within 60's and 70's, fleet expanded significantly through adopting numerous vessels (tankers and other types), numbering about 60 vessels with the majority of them trading under "PETROLA" name. In 1982, fleet's technical manager was renamed "BILINDER MARINE CORPORATION SA" and its management and expansion of approximately 90 vessels (various sizes/types) totalling 3.5 mil dwt began. Central position in fleet was occupied by 6 ULCCs including the "HELLAS FOS" (largest ever built ULCC with total carrying capacity of 555,000 dwt). Currently, CMM manages a fleet of 15 vessels (MRs, LR2, VLGCs), while another 9 vessels shall be delivered up to 2018.
Website: www.cmm.gr   
DNV GL
Driven by our purpose of safeguarding life, property and the environment, DNV GL enables organizations to advance the safety and sustainability of their business. We provide classification and technical assurance along with software and independent expert advisory services to the maritime, oil and gas, and energy industries. We also provide certification services to customers across a wide range of industries. Combining leading technical and operational expertise, risk methodology and in-depth industry knowledge, we empower our customers' decisions and actions with trust and confidence. We continuously invest in research and collaborative innovation to provide customers and society with operational and technological foresight. With our origins stretching back to 1864, our reach today is global. Operating in more than 100 countries, our 16,000 professionals are dedicated to helping customers make the world safer, smarter and greener. DNV GL is the world's leading classification society and a recognized advisor for the maritime industry. We enhance safety, quality, energy efficiency and environmental performance of the global shipping industry – across all vessel types and offshore structures. We invest heavily in research and development to find solutions, together with the industry, that address strategic, operational or regulatory challenges.
Website: www.dnvgl.com/maritime      
Dorian LPG
Dorian LPG is a pure-play LPG shipping company and a leading owner and operator of modern VLGCs. Dorian LPG currently has four modern VLGCs and one pressurized LPG vessel on the water. Dorian LPG has 18 ECO VLGC newbuildings due for delivery in 2014, 2015 and 2016 from HHI and Daewoo Shipping and Marine Engineering Ltd., including the 13 that it acquired from Scorpio Tankers. Dorian LPG has offices in Connecticut, London, and Piraeus.Dorian LPG is incorporated in the Republic of The Marshall Islands.
Website: www.dorianlpg.com  
Hudson Analytix
Hudson Marine works closely with its clients to help them move forward with confidence in today's technically complex and environmentally sensitive world. Hudson Marine's comprehensive services encompass all areas of risk management, emergency and regulatory preparedness, incident prevention and response. Our perspective is informed by the technical, operational, commercial, regulatory and environmental factors governing our industry. Our strength is based on our experience and our history. But our success is based on our commitments, our relationships and our ability to help our clients operate more successfully in today's increasingly challenging industry.
Website: www.hudsonanalytix.com/      
ILJIN AND CO., LTD
The company provides more safe voyage, better ship's management, better crew welfare via maritime satellite communication & shipboard wire and wireless network
Global MVSAT Airtime service plan

VSAT & TVRO Antenna

IP CCTV System

VXT (Video Crossing Transcoder)

Marine Cloud Server

VoIP Auto Telephone System

IP Clock System

IP PAGA System

Seamless Marine Router

Multi Line Communication System
Website: www.iljin.co.kr  
MacGregor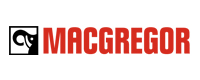 MacGregor is a family of innovators. By offering engineering solutions and services for handling marine cargoes and offshore loads we make the sea more accessible, safe and reliable for those whose livelihood depends on the changing conditions of the sea. To enable that we have a variety of strong product brands and committed experts with a passion for solving challenges – and the power of the sea is sure to provide those.
Website: www.macgregor.com  
MarineTraffic
MarineTraffic is the leading maritime information service used by shipping professionals to support their decisions and by maritime enthusiasts to track any ship in the world. Founded in 2007, the company has always been dedicated to making maritime information universally accessible. MarineTraffic relies upon a dynamic team delivering innovative digital solutions that drive efficiency and, ultimately, improve the maritime ecosystem as a whole. All MarineTraffic solutions are powered by data. Global real-time and historical ship positions combined with various data sources and analysis techniques result in a highly comprehensive source of actionable maritime intelligence. Welcome to MarineTraffic – global ship tracking intelligence made easy.
Website: www.marinetraffic.com             
Navarino
Navarino is an advanced technology company in the maritime satellite communications industry. Its high quality products and services are developed at the leading edge of technology for the global merchant shipping sector. Navarino is the one stop shop for maritime satellite communications, and its portfolio of services includes the full range of bandwidth options available through the latest generation of high throughput satellites. Navarino is also the developer and distributor of INFINITY, the state-of-the-art maritime bandwidth management and optimization solution that can be used on vessels equipped with any type of IP based satellite communications systems. Navarino has also recently launched Angel, the first cyber security service designed for maritime which is compatible with any type of satellite network. With a client base of more than 500 shipping companies worldwide, the company has offices in Greece, Norway, Germany, Cyprus, United Kingdom, Hong Kong and Singapore, alongside a steadily growing international resellers' network.
Website:  www.navarino.gr/       
Oceanking Technical & Trading SA
OCEANKING is a leading marine engineering and commercial group serving the Greek and International maritime community as well as the Greek public and industrial sector. OCEANKING was founded in 1989 and operates in Piraeus – Greece as well as in Cyprus. OCEANKING employs qualified naval architects and marine engineers and is managed by Costas Hassiotis and Panos Yannoulis with a permanent staff presently consisting of 20 persons. Our experience covers the areas of ship design, ship construction and operation, shipbuilding methods and management, marine engineering systems, materials supply and management as well as logistic support. Our company follows strict quality procedures and is certified according to ISO 9001:2008 by Lloyds.
Website: www.oceanking.gr  
Palau International Ship Registry
The Palau International Ship Registry (PISR) provides the highest standards of administrative, legal, technical and support functions to ship-owners and managers including documentation for the ships and registering them under the Flag of the Republic of Palau. PISR is the fastest growing and efficient ship registry, which is investing in advanced technology, highly experienced staff and is built on foundation of a fully electronic registry. Redefining the Ship Registration service, PISR proves that the world's oceans are big enough for a smart superior Flag! In January 2017 PISR announced the expansion of its USA, Houston Head Office to Piraeus, Greece – now the European Head Office – as part of a comprehensive strategy in the development of the registry.
Website:  www.palaureg.com/   
Propulsion Analytics
Propulsion Analytics is an innovative company in the area of performance monitoring and energy efficiency for the maritime industry and has been set up with the vision to apply state-of-the-art technology in helping the world shipping community deliver cleaner, cheaper and safer transport of people and goods. Propulsion Analytics offers products and services focusing on engine performance monitoring, through the use of virtual models and smart data analytics, for performance assessment, fault diagnosis and optimisation in service. The company is rapidly expanding its activities in Greece and abroad, already serving a wide range of needs in the shipping industry, ranging from large containership operators to tanker and bulker companies.
Website: www.propulsionanalytics.com  
SQE ACADEMY
SQE ACADEMY is the dedicated Training Provider of the SQE Group. Mission of SQE ACADEMY is to provide Maritime Safety, Quality & Environmental Training, operating a DNV-GL Certified Training Center and a LLOYDS ISO 9001 certified management syste Offering at a glance:
45+ Safety, Quality & Environmental related courses

Open Courses, In House Courses, Distance & E-learning

10,000 plus Training Delegates
Website: www.sqeacademy.com  
SQE MARINE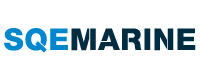 SQE MARINE is the dedicated Consulting Services Provider of the SQE Group. Mission of SQE MARINE is to provide Maritime Safety, Quality & Environmental Consulting, operating a DNV–GL Certified Training Center and a LLOYDS ISO 9001 certified management system. At a glance:
Established 1998

10,000 plus Ship Manuals Developed

500 plus Management Systems Developed

1000 Plus Clients served
Website: www.sqemarine.com                 
RINA
We provide testing, inspection, certification and consulting services across the Energy, Marine, Certification, Transport & Infrastructure and Industry sectors RINA is the excellence behind excellence, a global corporation that leads industries to success. We work closely with customers, assisting them in the most effective, safe and sustainable way across the Energy, Marine, Certification, Transport & Infrastructure and Industry sectors. Through a global network of 3.700 talented professionals, operating in 170 offices in 65 countries, we back up the market operators across the entire life cycle of their projects. In the Marine business, authorized to act on behalf of over 110 Flag States, we have classified more than 5.600 ships, totaling 36.8 M GT, and more than 1.300 yachts, and we are 1st World ranked for ferries classification.
Website: www.rina.org  
STM Validation
The STM Validation Project  aims to demonstrate the STM (Sea Traffic Management) concept in large-scale test beds in both the Nordic and Mediterranean Seas, encompassing around 300 vessels, 13 ports and 5 shore based service centres as well as using the European Maritime Simulator Network. The key strategic enablers of STM will be tested and validated. The STM Validation Project has a total budget of approximately 43 million euros. 50% is co-financed by the EU (Connecting Europe Facility/Motorways of the Sea) Facts about STM project:
Over 50 partners

13 countries.

Private, public and academic sector involved

43 million Euro budget

Co-financed by the European Union.

Starting 2015 and running till the end of 2018
  Website: www.stmvalidation.eu  
Tototheo  Group
Tototheo Group is one of the first and considered as the leading supplier of high-quality sophisticated on-board electronic equipment in Cyprus. With the headquarters strategically located in Limassol and offices in Athens, Singapore and Dubai, the Group continues to grow with new locations and services offered worldwide. As an active member of the Cyprus Shipping Community, Tototheo is a member of several local and international organizations. Sharing knowledge and experiences is a basic principle of the company which allows us to grow, dynamically respond to the market needs and even foresee and affect trends and changes.  Established in Limassol the Group specializes in innovative, efficient and functional solutions in the fields of satellite and radio communication, automation, navigation systems, ship repairs and spare parts supply. Every day we support our customers with the supply and installation of high quality on-board electronic equipment, maintenance and integration engineer duties, security and surveillance for the equipment in use, online tracking solutions and management tool, consultancy services. Our fast and reliable service through a world-wide network of qualified partners and branches along the international shipping routes enables us to serve merchant fleets, the offshore industry, the fishing industry and governmental organizations.
Website: www.tototheo.com  
Transas
Transas offers best-in-class navigation systems and integrated bridge solutions, recognised training and simulation solutions, renowned VTMS and coastal surveillance systems, fleet and port management systems, onboard and individual decision support systems for professional crew and pilots, as well as popular applications for leisure and the marine mass market. Transas operates more than 20 proprietary regional offices as well as its network of partners serving Transas customers globally. Being a trendsetter and visionary for the market over the last 25 years Transas promotes its own concept of e-Navigation as the future model for Marine IT integrating all elements of the marine industry and all systems into one information environment.
Website: www.transas.com           
A. Lionis & Associates, Attorneys-at-law
A.E. NOMIKOS SHIPPING INVESTMENTS LTD.
ABS
ABS Europe
ADVANCED MARINE SOLUTIONS
AEGEAN TRUST HELLAS (INSURANCE)
Air France KLM
Alassia NewShips Management Inc.
Alcyon Shipping Co. Ltd.
ALFA COLLEGE
Alison Management Corp.
ALPHA BANK
ALPHA MARINE GROUP
Alsace ship management
Amalia Tankers Inc.
AMMITEC
Andriaki Shipping Co. Ltd.
ANTIPOLLUTION SA
Aries Marine Insurance Brokers Ltd.
ARISTA SHIPPING S.A.
Aspida Cyber
ATHENIAN SEA CARRIERS Ltd
Athens Multinational Sealift Coordination Center
Atlantic Bulk Carriers Management Ltd
Atlas Maritime Ltd
ATPI Griffinstone
ATTICA GROUP
AZORA MARINE COMPANY
BAGRY & ASSOCIATES
Baluco S.A.
BCA College
Be Cyber Aware At Sea
BHCC
Blue Marine Navigation Inc
Blue Planet Shipping Ltd.
Bluegrowth / Aephoria
BP Maritime Security LTD
Brightwell Payments
BRITANNIA SA
Capital Ship Management Corp.
CareerStream
CargoMate Technologies
Chandris (Hellas) Inc.
ChartCo
Chios Marine Club
CIRM
CLASSNK
CloudFin
CMA-D.ARGOUDELIS CO LTD
CMM
CORAL SHIPPING CORP.
Cosmoship Management
COSTAMARE SHIPPING COMPANY S.A
COTZIAS INTERMODAL SHIPPING INC
Dakar Shipping Services
Dekoil Inc
DELTA INSURANCE CONSULTANTS
Delta International Shipping Co. S.A.
Diamlemos Shipping Corporation
DIANIK BROSS SHIPPING CORP SA
DIANIK SHIP MANAGEMENT LLC
Diaplous
DNV GL
Dorian LPG
Dynagas Ltd.
Dynacom Tankers Management
Eastern Mediterranean Maritime Limited
ECONOMIA
EESCGLOBAL SECURITY & EFSI
Eletson Corporation
ELNAVI
EMPIRE NAVIGATION
Enassis Shipping
Enerforce Solutions and Consulting
Enterprises Shipping & Trading S.A.
Epsilon Hellas
EurAsia Marine Consultants Co. Ltd
Eurobulk
EUROMARINE PC
Eurotank Maritime Management
FURUNO HELLAS S.A
G.D.ARETEOS&ASSOCIATES MARINE TECHNICAL BUREAU
GAC SHIPPING SA
GasLog LNG Services Ltd.
GLOBAL VOYAGER ASSISTANCE
Goldenport Shipmanagement Ltd.
GOURDOMICHALIS MARITIME SA
Green Bow Maritime Ltd
GTMaritime
Helexco Company Limited
Hellenic Branch of Nautical Institute UK
HELLENIC COAST GUARD
Hellenic Navy Academy
Hellenic Register of Shipping
HELMEPA
HILL DICKINSON INTERNATIONAL
Hudson Analytix
IEK AKMH
IEK ALFA
ILJIN and Co., Ltd
INCE&CO
INFINITY SHIPPING
International Registries, Inc.
INTERTANKO
Ionic Shipping (Mgt) Inc.
JLJ Maritime SA
Kallianis Bros Shipping S.A.
KAPPA METAL
Kerkyra Publications
Kesen
KONAL Marine Technology Solutions
Kongsberg
KONKAR SHIPPING AGENCIES S.A
KPMG Certified Auditors ΑΕ
Kyla Shipping
Lamda Technology Ltd
Laskaridis Shipping
LAVA LTD
Leiter Maritimes zentrum
Leon Shipping
Levante Ferries MC
LGS services
Lloyd's Register
Lydia Mar Shipping Sa
Lyras Maritime Ltd.
MACGREGOR
Maran Gas Maritime
MAREGIP
MARGETIS MARITIME CONSULTING
MARINA ALIFEROPOULOU LAW FIRM
Marine & Industrial Systems Ltd
Marine Club of Piraeus
Marine Management Services
MARINE TOURS GROUP
Marine Traffic
Maritime Centre of University of applied Sciences Flensburg
Maritimes.gr
MarPoint
Master CrewingLtd
Mayamar Marine Enterprises
Meadway
METIS Cyberspace Technology SA
Metropolitan College – School of Shipping
MINERVA MARINE
MINISTRY OF MARITIME AFFAIRS
M-Maritime Corp
N.Y.C.
Naftemporiki
Naftika Chronika
NARVAL SHIPPING CORPORATION
National Technical University o f Athens
NAVAL ARCHITECH
Navarino
NAVARONE S.A.
NAVIGATOR SHIPPING CONSULTANTS LTD
NEREUS SHIPPING S.A.
New Shipping Ltd.
New vision shipping
NEW YORK COLLEGE
Newlead Shipping SA
Newsfront/Naftiliaki
Neximus
NORSAFE HELLAS SA
North of England P&I Association
NRG MARITIME
NTUA SCHOOL OF NAVAL ARCHITECT & MARINE ENGINEER
OCEANKING Technical & Trading SA
Oceantech Shipping Trading Ltd
Orpheus Marine Transport Corp. SA
OteSat-Maritel
P & P Marine Consultants Inc
Palau International Ship Registry
Palmarine (Hellas)
Papavasiliou D & Associates Law Firm/ Municipality of Vari -Voula -Vouliagmeni
Parker hannifin
parker kittiwake
PEPEN
Pertanko Management S.A
Phoenix Shipping & Trading S.A.
Piraeus Association for Maritime Arbitration
PIRAEUS MARINE SERVICES S.A.
Piraeus University
PLUTOFYLAX SHIPPING CORPORATION
POLEMBROS SHIPPING LIMITED
Port CDM
Posidonia Exhibitions S.A.
PPG
Prime Marine
Prisma Electronics S.A.
probunkers
Project 1221
Propulsion Analytics
Protank Management S.A.
Q88 LLC
QUEENSWAY NAVIGATION CO LTD
RESOLVE MARINE GROUP INC
Riken Keiki Japan
RINA
Rolls Royce Marine
S.E.SMYRLAKIS & Associates
Safebridge
Sea Destiny Ship Management Inc.
SEA WORLD MANAGEMENT AND TRADING INC.
Seametrix Software
Seascape
Seasecure
SetelHellas
SGL Engineering Ltd
SHIPPING International Monthly Review
ShipServ
Signal Maritime
SingularLogic S.A.
SKF Hellas SA
SMIT
Society of Naval Architects & Marine Engineers
Softway Ltd
Solix Engineering – Environmental Protection Consulting Engineers
SPACE ELECTRONICS LTD
SPECTEC
Springfield Shipping Co. Panama S.A.
SRH Marine Sait
ST VETTING
Steamship Mutual
STILVON TRADERS LTD
Synectic Systems
TARGET Marine S.A.
Technical Education Institute of Athens
TEI OF ATHENS NAVAL ARCHITECTURE AND MARINE ENGINEERING
TERRA SPATIUM SA
The Japan Association of Marine Safety
Thomas Miller (Hellas) Ltd
TMS BULKERS Ltd
TMS DRY LTD
TMS TANKERS LTD
TNL Group
TOTAL LUBMARINE
Tototheo
TRANSAS
TRIAN MARITIME
TRI-MARINE S.A.
TRINITY MARINE SERVICES LTAD
Trouvalis Automation
TSAKOS SHIPPING AND TRADING S.A.
Tsourdinis Law Firm
ULYSSES SYSTEMS
UMAR WSR
UNIVERCITY OF PIRAEUS
University of Piraeus
University of Seville
UP Maritime London Ltd
V.Ships Greece Ltd.
Vancouver International Maritime Centre
Vector Marine Software Ltd.
Vester Insurance Broker Sa
VICTORIA OCEANWAY LTD
WARTSILA GREECE
WIMA
WISTA Hellas
World Carrier Corporation
WorldLink Communications
Zervoudakis Marine Supplies LTD
SMART4SEA Conference addressed barriers & drivers to digital transformation in shipping
The 2018 SMART4SEA Conference successfully concluded on Wednesday 31st of January, at Stavros Niarchos Foundation Cultural Center (SNFCC) at the Bookcastle of the National Library of Greece, attracting 500 delegates from 20 countries representing a total of 240 organizations.
The event was organized by SAFETY4SEA and sponsored by ABS, Arcadia Shipmanagement Co Ltd, Consolidated Marine Management, DNV GL, Dorian LPG, Hudson Analytix, ILJIN AND CO., MacGregor, Marine Traffic, Navarino, OCEANKING, Palau International Ship Registry, Propulsion Analytics, RINA, SQE ACADEMY, SQE MARINE, STM Validation, Tototheo Group and Transas.
The event brought together experts who discussed issues concerning Energy Efficiency, Big Data, Cyber Security as well as E-Navigation, Internet Onboard and Smart Shipping Financing. Inspiring presentations and panel discussions highlighted the importance of embracing change and focusing on smart shipping developments towards a more sustainable future. Experts shared their views on the impact of autonomous shipping on human element, cyber risk security and the emerging trends regarding the training of existing and future generations, all of which are challenging topics for the industry. In addition, latest technological developments that prove steps towards further digitalization were discussed.  Presentations were given in six panels as follows:
Panel No. 1 – Conference Opening
Apostolos Belokas, Managing Editor, SAFETY4SEA, presented an overview of the developments over the last 12 months in the areas of Big Data, Connectivity Onboard, 3D printing, Drones, Blockchain tech, Cryptocurrency, Virtual Reality, Cyber Security and Autonomous Shipping. He finally briefly outlined the current and future drivers and barriers to change with respect to adoption of smart shipping, stressing the fact that regulators are way behind technological developments and the need to apply lessons learned from other industries. He expressed his reservations towards the immediate adoption of autonomous shipping concept and concluded that we should expect more change over the course of the next 10-20 years than what we have seen over the last 100 years. Frank Coles, Transas, CEO, described the maritime constituency as 'Citizens Against Virtually Everything' (CAVE) when it came to connectivity advances. He castigated shipping for an intransigence he attributed to its 'ASS' (Archaic Spaghetti Structure) and summed up its operational dynamism in the acronym FOSSIL (Fleet Operations Services Stuck in Limbo). Mr. Coles believes more change will be achieved in the next 10 years than has been possible in the preceding 40, as "the cultural roadblocks and attitude dinosaurs" are removed. "We need well-trained maritime professionals working in a modern environment. Fortunately, as time has passed, the combination of a new generation and technology will remove those who refuse to see, cannot see or don't care enough to see. Change is coming from within but also from outside.  We must keep talking about it, so we can see the sea," said Mr. Coles. Giampiero Soncini, Senior Advisor, Marine Innovation, RINA, noted that digital revolution to industry is normal considering the use and impact that technology has already had on our lives. Google maps, smart phones, emails, internet, Amazon, the way we fly and in the future, the way we will drive cars are some of the examples that showcase further developments are expected to come into shipping in the future. The digitalization process is happening in the industry and new sets of risks, treats and opportunities have emerged, introducing new challenges. Nowadays, data has value and when processed, interpreted and managed efficiently, it will allow operators to manage their fleet efficiently. At the same time, they need to be aware of cybercrime, which is the easiest form of crime in the planet and does not concern only very large companies. Mr. Soncini concluded that going digital is the only way to save money and be competitive, in condition that ship management is working in a very organized way, where data is being collected to allow manage your fleet in a very efficient way.
Panel No. 2 – Smart Shipping Perspectives
Jason Stefanatos, Senior Research Engineer, DNV GL, noted that the maritime industry is moving rapidly towards digitalization and the increased capacity for transfer of data from ship to shore has enabled remote monitoring of ship functions and operations.  Mr. Stefanatos referred to industry's examples that prove steps towards remotely operated and autonomous vessels highlighting that there is need for a parallel process in adapting regulations for unmanned operations. Changes to regulations need to be approved by a multitude of stakeholders and actors within the IMO organisation and it usually requires many years only to make minor adjustments to these regulations, he commented. Marcus Ejdersten, Director, Strategic Marketing , MacGregor, focused on the need for new solutions that increase the cargo system performance for both new and sailing vessels, increasing their actual cargo intake and lowering emissions further per tonne mile.  In the race for larger and lower initial cost vessels the industry lost focus on details that set the limit for the cargo system performance and vessels lifetime earnings capability. Mr. Ejdersten noted that such solutions are already being used today and can be deployed for thousands of more vessels in the future.
Panel No. 3 – Big Data
In his presentation, Daniel Shirley, Product Marketing Manager, MarineTraffic, questioned, in an age of data abundance, how do you decide what information to bring into your organisation. He emphasised the importance of always asking "is this information useful?" when assessing any new data source or technology. Mr. Shirley then went on to demonstrate how the aggregation and analysis of large datasets can help to understand the wider maritime ecosystem and, in turn, generate actionable intelligence. Ji Hun Seo, Sales Manager , ILJIN and Co, talked about the demand for marine satellite communication. Considering that  e-navigation, smart ship, unmanned ship, autonomous ship are the current market trends, there is need for transmitting big volume of data. In his presentation, he mentioned how to overcome the problem of limited bandwidth in order to become able to transmit big data from ship to shore. Mikael Lind, Associate professor and research manager, RISE Viktoria, acknowledged that the maritime sector is showing great interest in achieving enhanced safety, efficiency, and environmental sustainability. Taking the scope of berth-to-berth sea transports, the Sea Traffic Management (STM) concept with its sub concepts have been brought forward for integrated performance between sea and port operations. The purpose is to reflect the needs of the industry for bringing sea transports as an integral part of a sustainable transport system, he explained. Empowered by digitalization this brings new business opportunities both for existing actors and new actors. In his presentation, Mr. Lind focused on the Port Collaborative Decision Making (PortCDM) as one of the STM concepts and emerging business opportunities.
Panel No. 4 – Energy Efficiency
Nikolaos Kakalis, Technology & Projects Manager, Consolidated Marine Management Inc,  gave an overview of the issue of energy efficiency from the shipowner's perspective. Energy efficiency, he mentioned, is of significant importance for the competitiveness of shipping companies. A key enabler for energy-efficient operations is thorough performance monitoring of the existing fleet which provides deeper understanding of hull, machinery and systems condition leading to better control of fuel consumption, improved vessels management and costs optimisation. Such insights also provide input to the new designs leading to better and more attractive ships. Technological developments in sensors, data acquisition systems and analytics, as well as advanced computer-based decision support tools are a core element of the picture. The industry needs to continuously seek for the development of new solutions and technologies that are moving higher the state-of-the-art while being reliable and techno-economically feasible, Mr. Kakalis concluded. In his presentation, Anthony Vourdachas, Engineer OEP, ABS, mentioned that international regulations and operational costs are key drivers in today's shipping industry in terms of vessel performance. Increasing regulatory compliance requirements add complexity to an already challenged market, while the volume of the data to satisfy such regulatory reporting is increasing. In parallel, the proliferation of low cost sensor technology and the interlinking of systems onboard a vessel have further increased the volume of data being collected and needing to be analyzed. Effective data handling is of prime importance, as it can have an immediate effect on the performance analysis and the results, he concluded. Dr. Panos Theodossopoulos, CEO Propulsion Analytics, talked about the application of machine learning techniques for energy efficiency, fault diagnostics and predictive maintenance in vessel/engine performance monitoring. Machine learning, already widely spread in numerous areas of digital life, the financial sector and science, is also finding its way into industrial and shipping applications. Dr. Theodossopoulos emphasized that machine learning should always go hand in hand with core engineering principles and human expertise in order to bring out optimum value and he also presented two areas in which Propulsion Analytics has applied machine learning, namely vessel Main Engine fault diagnostics and predictive maintenance.
Panel No. 5 – Energy Efficiency
Cynthia Hudson, CEO, Hudson Analytix, acknowledged that maritime industry is a target to cyber risk for many reasons and as a result, action is needed from top management. Managing  Directors,  CEOs  and  Board  Members  are  increasingly  being  held accountable  for  their  organization's  cybersecurity.   Cyber risk management must be owned by leadership rather than be delegated to the IT Director, Mrs. Hudson highlighted. Cyber risk can affect an organization's balance sheet, legal exposure, operational; effectiveness, reputation, vendors, partners, employees.  Therefore, there is need for a plan which should use outputs from the baseline assessment to inform cyber risk management planning, investments earmarks and resource allocations. Speaking in the afternoon cyber security session, Christian Vakarelis, VP Media Communications, Navarino, described how, as the industry's leading maritime technology company, Navarino witnesses first hand the way cyber criminals become smarter almost every month. In his presentation, he described how Navarino helps its customers stay one step ahead of the cyber threat through a combination of guidance at the human, management and network levels. He emphasised the importance of training crews, the power the maritime industry can hold by working as a community to combat cybercrime , and showed how Angel, the first cyber solution designed for the maritime sector, can keep vessels protected from cyber-attack. Concluding the last session of the event, Mr. Howard Hughes, CTO Tototheo, referred to the important role that the human element plays to cyber security analysis. With the recent interest in Cyber Security for the Maritime industry, much focus has been put on solutions that will offer protection. However, there is still the human element to consider. 'You're only as strong as your weakest link' Mr. Hughes said, adding that human action by design or by accident can still cause a breach to some of the strongest systems. All sessions ended with a round table discussion in which the audience exchanged ideas with high level experts of international repute on technological developments. Finally,  Apostolos Belokas as the Forum Chairman thanked the delegates for their participation, the sponsors for their support and the speakers for their excellent presentations and also the organizing team of the event for their contribution towards forum objectives.
Forum Evaluation
We would appreciate if you could take less than 3 minutes of your time to share your thoughts with us in way of speakers' quality, overall event and open feedback for future events Participation in the survey will not only enable us to get your structured feedback but also to enhance the quality of the event and the overall delegate experience! The ONLINE evaluation form  is available to complete anonymously online here
Forum Presentations in PDF
Speaker presentations in current and ALL previous SAFETY4SEA forums in PDF are available for digital subscribers ONLY . You may subscribe and get SAFETY4SEA Digital Services by clicking here
Video Presentations
 All presentations will be made available on YouTube in high resolution approx. one week after the event at the  SAFETY4SEA Channel  
Event Photos
Available at  SAFETY4SEA Flickr
Paper Magazine Coverage
Event will be covered on the next SAFETY4SEA Log due to be issued in March 2018 !
Event Coverage
 In case you missed our event, click at the tab "Live Blog"