9th GREEN4SEA Athens Forum
The GREEN4SEA Athens Forum successfully concluded on Wednesday, 4th of March 2020 at the Lighthouse of Stavros Niarchos Foundation Cultural Center (SNFCC).
This is an event aiming at a target group of Technical, Safety, Operations & Marine departments of Ship Operators and other industry stakeholders.
For more information about the GREEN4SEA Awards, please click here.
Speaker presentations of the forum in PDF are available online for SAFETY4SEA Plus subscribers
Event Timetable
08:00 – 09:00 Welcome & Registration
09:00 – 09:05 Forum Opening – Apostolos Belokas, Managing Editor, SAFETY4SEA
09:05 – 10:15 Panel #1 – Current Fuel Challenges of the Market
John N. Cotzias,Projects & Finance, Xclusive Shipbrokers – 2020 onwards: Some thoughts
Video Presentation l Brief Article
Bill Stamatopoulos,Business Development Manager South Europe, VeriFuel – 2020 Fuels : The New Normal
Video Presentation l Brief Article
Panos Kourkountis,Technical Director, Sea Traders S.A.
Video Presentation l Brief Article
Stamatis Bourboulis, General Manager, EURONAV SHIP MANAGEMENT (HELLAS) Ltd.
Video Presentation l Brief Article
25 min Panel Discussion & Questions Open to the floor
10:15 – 11:30 Panel #2 – Fuel Options for the future
Panayiotis Mitrou, Global Gas Segment Manager, Lloyd's Register Marine & Offshore – LNG as a marine fuel
Video Presentation l Brief Article
Antonis Trakakis,Technical Manager, Arista Shipping – Getting that much closer to the LNG fueled ship
Video Presentation l Brief Article
Nikos Xydas, Technical Director, World LPG Association (WLPGA) – LPG as a bunker fuel: The alternative solution
Video Presentation l Brief Article
Dimitrios V. Lyridis,Associate Professor Director of the Laboratory for Maritime Transport, NTUA – Energy Upgrade Options for Modern Ports: The green interface with shipping
Video Presentation l Brief Article
25 min Panel Discussion & Questions Open to the floor
11:30 – 12:00 Networking Coffee
12:00 – 13:30 Panel #3 – Green Challenges & Best Practices
Konstantinos G. Karavasilis, Senior Loss Prevention Executive, Thomas Miller (Hellas) Ltd. – Sustainability and marine insurance
Video Presentation l Brief Article
John Kokarakis,Vice President Technology & Business Development – Hellenic-BS-ME Zone, Bureau Veritas – On the Path of Reducing GHG Emissions Through Vessel Performance Monitoring
Video Presentation l Brief Article
Giannis Moraitakis, Senior Business and Sales Development Manager, Wärtsilä – Increasing efficiency through hybrid technology
Video Presentation l Brief Article
Giorgos Kyriazis,Associate, P Ship Systems Ltd – Stop Plastic Bottled Water for Vessels: Provide Instant Metallic Fresh Drinking/Cooking Water Using Ship's Existing Infrastructure
Video Presentation l Brief Article
Frantzeskos D. Kontos, DPA, Deputy Chief Operating Officer, Prime Marine – Green Shipping Best Practices
Video Presentation l Brief Article
25 min Panel Discussion & Questions Open to the floor
13:30 – 14:30 Networking Lunch
14:30 – 15:45 Panel #4 – Fuel Management Optimization
Dimitris Poulos, Regional Managing Director, Alfa Laval – Fuel Oil Line Treatment Solutions with New Fuels
Video Presentation l Brief Article
Mikael Laurin, CEO, Lean Marine Sweden AB – How much fuel saving could your vessel get through operational excellence?
Video Presentation l Brief Article
Ralf Moeck,Technical Manager, Aquametro Oil & Marine – Fuel Management and Fuel Performance Process Efficiency, Data Management for a Green Ship
Video Presentation l Brief Article
Miltos Messinezis, Sales Engineer, OCEANKING SA – Fuel consumption reduction with a Green footprint
Video Presentation l Brief Article
25 min Panel Discussion & Questions Open to the floor
15:45 – 17:00 Panel #5 – Ballast and Scrubber Challenges
Klaus Bärnthaler, Vice President- Marine Solutions, ANDRITZ AG – Technology highlights and lesson learnt
Video Presentation l Brief Article
Andreas Kokkotos, Partner, ARGO NAVIS Engineers Ltd. – Ballast Water Management: At the time of the retrofits
Video Presentation l Brief Article
Vaggelis Papalaios, Regional Division Manager, Capital Sales, Marine Division, Alfa Laval – BWTS retrofit experience so far – Deckhouse solution – Bulker Fit configuration
Video Presentation l Brief Article
Efi Tsolaki,Chief Scientific Officer, ERMA FIRST S.A. – BWTS Compliance
Video Presentation l Brief Article
25 min Panel Discussion & Questions Open to the floor
17:00 – 18:00 Farewell Networking Cocktail
Speaker presentations of the forum in PDF are available online for SAFETY4SEA Plus subscribers
Klaus Bärnthaler, Vice President – Marine Solutions, ANDRITZ AG
Dr. Klaus Baernthaler is currently Vice President for Maritime solutions in the Air Pollution Control Division of ANDRITZ AG. For the maritime market, ANDRITZ provides all types of scrubber solution for SOx removal as well as a Dry Exhaust Gas Cleaning System for multipollutant control.
He is holding a PHD degree in Chemical Engineering from the technical university in Graz / Austria. In 1992 he started his professional life as process engineer for flue gas cleaning at Austrian Energy & Environment (AE&E). During his work for AE&E he was promoted to Head of Engineering Department and in 2007 he took over the responsibility of Business Unit Manager for the total Air Pollution Control business of AE&E. During this time many large and Turn Key Exhaust Gas Cleaning plants were installed by AE&E and later ANDRITZ worldwide on land. In 2011 Klaus joint ANDRITZ with the same responsible role and took over the responsibility to build up the maritime business in 2018.
Apostolos Belokas, Managing Editor, SAFETY4SEA
Apostolos Belokas is a Maritime Safety, Quality & Environmental Expert, Consultant, Trainer and Project Manager with more than 25 year background in shipping as Technical, Marine, Safety & Training Superintendent and Consultant. He entered the industry back in 1992 as Engineering Superintendent with a leading ship manager operating a mixed fleet of bulk and oil/chemical tankers and later shifted to regulatory compliance and QHSE issues as superintendent and later as a Consultant and Trainer. Apostolos has successfully completed a wide range of QHSE projects including 250+ management system projects (ISM/ISO 9001-14001-18001/TMSA/MLC), 500 vessel and office audits to various standards and he has trained more than 5,000 people in a wide variety of QHSE subjects. He is holding Mechanical Engineering Bachelor and Master's specialising in Energy & Environment and Master's Degrees in Maritime Business and Business Administration (MBA), all of them awarded with distinction. Apostolos is the Managing Director of SQE MARINE & SQE ACADEMY and he is also the Founder and Managing Editor of SAFETY4SEA.
Stamatis Bourboulis, General Manager, EURONAV SHIP MANAGEMENT (HELLAS) Ltd.
Stamatis Bourboulis (1957) has been General Manager of Euronav Ship Management (Hellas) Ltd. since its inception in November 2005. Following his employment in a chemical factory, ship building and ship repair shipyards in Greece, he joined Ceres Hellenic Shipping Enterprises Ltd in October 1990 as Superintendent Engineer and dealt with various types of vessels. In 1997 he became Ship Manager for the Crude Oil Tankers and OBOs. In 2000 Stamatis Bourboulis undertook the position of Technical Manager for the Ceres fleet of Dry Bulk, Crude Oil, Chemical and LNG Carriers. He is a member of Intertanko Safety and Technical Committee (ISTEC), DNVGL and RINA Greek Technical Committee.
John N. Cotzias, Projects & Finance,Xclusive Shipbrokers
John N. Cotzias, currently acting for third consecutive term as the President of the Hellenic Shipbrokers Association, and has 30 years of experience in Shipbroking. His family has been the oldest Shipbroking family in Greece, active in both Sale and Purchase and Chartering of ships since 1893 and John represents the 4th Generation of continuity presently enjoying 125years in Shipbroking. Presently, he is one of the co-founders of Xclusiv Shipbrokers Inc. He is presently maritime advisor for NATO's TGOS and AMSCC and he has been a Maritime Advisor for a number of Greek and International Shipping companies and has appeared in various forums and conferences as a panelist and guest speaker in both Greece and abroad and was the producer and co-host of first weekly Shipping Program aired live on Greek TV. Mr. Cotzias has completed a vast number of sale and purchase transactions, while he has put together many complex projects. John N. Cotzias holds an MSc degree in Shipping Trade and Finance from City University CASS Business School (UK) and also holds a BSc in Economics from the University of Buckingham.
Dr. John Kokarakis, Vice President Technology & Business Development – Hellenic-BS-ME Zone, Bureau Veritas
Dr Kokarakis a 1979 graduate of National Technical University of Athens, holds PhD (1986) and Masters degrees in Naval Architecture (1983) and Mechanical Engineering (1984) from the University of Michigan. He worked for over ten years as a consultant undertaking technical problems worldwide. His specialization was in the area of technical investigation of marine accidents. In his capacity as a forensic engineer he participated in the technical investigation of the Exxon Valdez grounding, the Space Shuttle Challenger disaster, the drillship Sea-Crest capsize, the Piper Alpha fire and explosion, the Aleutian Enterprise foundering in Alaska as well as many other accidents of less notoriety. In addition, he was a technical consultant for SEALAND, APL, MATSON Navigation, Chevron and other companies. The last twenty years he works in Greece, in the area of classification. Having served in the plan approval office of American Bureau of Shipping in Piraeus, he then joined Germanischer Lloyd heading their tanker and bulk carrier team in Greece. He is currently the Technical Director of Bureau Veritas in the Hellenic and Black Sea & Adriatic Zone. In his duties Dr. Kokarakis is responsible for the smooth technical operation in the Zone as well as in the harmonic cooperation with the BV offices worldwide to the benefit of the BV clients. He is a member of SNAME since 1976 and a Fellow of the Society. He is currently the Chairman of the Greek Section since 2014. He has also served as International Vice President of the Society and a Member of the Fellows Committee.
Andreas Kokkotos, Partner, ARGO NAVIS Engineers Ltd.
Andreas Kokkotos holds a Mechanical Engineer diploma from NTUA. Previously to ARGO NAVIS, Andreas has worked from 1998 until 2005 as a superintendent engineer in two (2) Greek ship owning companies, with fleets of tankers and chemical carriers and participated in on-site newbuilding supervision in two (2) tankers newbuilding projects in Croatia for Greek ship-owners. From 2006 until 2008 he worked as an independent Engineer conducting pre-purchase, vessel condition and damage surveys, new buildings sea trials supervision for various types of vessels and participated in tanker single to double hull conversion studies and plan approvals of various types of vessels.
Frantzeskos D. Kontos, DPA, Deputy Chief Operating Officer, Prime Marine
Frantzeskos Kontos serves as PRIME's Deputy Chief Operating Officer for the last year, after a service of 6 years in Prime's Technical Manager position. PRIME's fleet consists of 35 tankers (from MR to Suezmax size), 5 LPGs and 2 offshore support vessels. Frantzeskos is working in Shipping Industry from 1986, initially at Classification Society (ABS) and thereafter at a well-established, traditional Greek Shipping company managing dry cargo and tanker vessels. He has been also involved in Newbuildings, reviewing specification/contracts, carrying out plan approvals and supervising various tanker projects in major Korean and Japanese Yards. Frantzeskos holds an MSc in Naval Architecture and Marine Engineering from the National Technical University of Athens (NTUA).
Capt. Konstantinos G. Karavasilis, Senior Loss Prevention Executive, Thomas Miller (Hellas) Ltd.
Kostas is a Greek Master Mariner with significant seagoing experience on-board Bulk Carriers and Cruise Ships. Prior to joining Thomas Miller's Hellas office in December, 2019 he worked as Claims Manager for a local hull insurer, garnering more than 10 years of experience within the marine insurance industry. Kostas is certified by Lloyds Register of Shipping as an ISM and ISPS Internal Auditor. He deals with Loss Prevention related matters and operational enquiries for local Members, and he also conducts crew seminars.
Panos Kourkountis, Technical Director, Sea Traders S.A.
Mr Panos Kourkountis is an experienced Technical Director in the shipping industry. He studied Naval Architecture and Mechanical Engineering in the National Technical University of Athens. From 1994 until 2018 he worked in Andriaki Shipping Co. Ltd, as Superintendent, Site manager of new building projects, Technical Manager and Technical Director. In January 2018 he joined G.Procopiou Group of companies as Technical Director of Sea Traders SA. He is a member of Hellenic Technical Chamber (TEE), Technical Committee of Union Greek Shipowners, ABS Europe Technical Committee, Lloyd's Register Hellenic Technical Committee, DNV Greek Technical Committee, RINA Technical Committee, BV Technical Committee, Technical committee of Intercargo, Marine Technical Managers Association (MAR.TEC.MA), Society of Naval Architects and Marine Engineers SNAME, Naval Architects Association of Greece, Mechanical Engineers' Association of Greece, Hellenic Institute of Marine Technology (ELINT).
Giorgos Kyriazis, Associate, P Ship Systems Ltd
Giorgos is a problem/cost solver, goal-driven international executive, passionate about protecting the sea, seafarers and the environment through the latest environmental, health and safety initiatives, ensuring compliance with all industry regulations. He delivers value, fully covering what's-in-it-for-me, with 25+ years of hands-on experience in marketing and business development in the B2B environment in the EMEAs. region, operating in demanding working environments. Always open to new challenges, with a can-do attitude. He has held numerous senior positions in the Service, Security and ICT industries, paying attention to his continuous personal development, a Lancaster University (UK) 1995 Management Science graduate.
Miltos Messinezis, Sales Engineer, Oceanking SA
Miltos Messinezis studied Naval Architecture (BEng) and Marine Engineering (MSc), at the University of Southampton. In the past he has worked as Newbuildings Supervisor, mainly in Chinese shipyards and as a Superintendent Engineer, in various Greek shipping companies. Since May 2017 he is working as a Sales Engineer in Oceanking SA, involved with new technologies addressing environmental regulations.
Panayiotis Mitrou, Global Gas Segment Manager, LR
Dr. Ralf Moeck, Technical Director, Aquametro Oil & Marine
1985 – 1990 Degree as Dipl. Ing. / Ship engine operation / Maritime University of Rostock / Germany
1990 – 1993 Graduation as Dr. Ing. / Technical diagnostics at combustion engines / University of Rostock / Germany
1993 – 2003 Project management of various development projects at industrial research institutes in Rostock / Germany
2003 – 2013 Technical Manager / Production and development Fuel Management; Fuel Treatment / JOWA Group / Germany, Sweden
2013 – Technical Director / Production and development Fuel Management; Fuel Treatment; Fuel Monitoring / Aquametro Oil & Marine / Germany, Switzerland
Giannis Moraitakis, Senior Business and Sales Development Manager, Wärtsilä
Giannis Moraitakis has studied Marine Engineering in the Hellenic Naval Academy. He continued his studies in the National Technical University of Athens in the School of Electrical Engineering & Computer science and later he received his master's degree in Electrical Engineering from the Naval Postgraduate School of USA. He has served for 29 years as an officer in the Hellenic Navy, in various positions onboard ships and later in shore assignments as an engineer and electronic officer. In 2014, he ended his career in the Navy with the rank of Commodore and worked as a technical manager in the NEARCHOS ship-management company. He joined Wartsila in 2018 in the position of Senior Business and Sales Development Manager.
Mikael Laurin, CEO, Lean Marine Sweden AB
Mikael is currently Chief Executive Officer at Lean Marine Sweden AB. Lean Marine's mission is to improve ship performance and work towards better environmental solutions. By providing automated-fuel saving and data analysis solutions, Lean Marine helps ship-owners run their vessels in the most fuel-efficient way. He is also a member of the board of Team Tankers International, a tanker owner and operator, and I-Tech AB, the supplier of the agent Selektope to marine anti-fouling manufacturers. Before starting with Lean Marine he was CEO of the Laurin Maritime group of companies. Laurin Maritime was an established operator of modern tankers for chemicals and oil focusing on long term contracts of affreightment in worldwide trade. The company managed a fleet of sixteen 45-50,000 deadweight IMO II / III chemical class ships. In April 2018 the company was acquired by Team Tankers International. Mikael also has wide experience from working as a management and strategy consultant. Mikael was one of the founding partners of Consiglio AB, based in Stockholm, Sweden, that provided strategy and Management consulting with focus on telecom and digital media. He started his professional career with Andersen Consulting, mainly focusing on logistics. After that Mikael joined Intelligence AB in Stockholm, to do Strategy and Management consulting projects for companies in the telecom, digital TV, ISP, and publishing businesses in e.g. Sweden, Czech Republic and Saudi Arabia. Mikael has held a number of board positions in both listed and unlisted companies, as well as industry associations.
Dimitrios V. Lyridis, Associate Professor, School of Naval Architecture & Marine Engineering, NTUA, Director of the Laboratory for Maritime Transport
is an Associate Professor in the area of Maritime Transport in the School of Naval Architecture and Marine Engineering (NA&ME) at the National Technical University of Athens (NTUA). He is currently Director of the Laboratory for Maritime Transport (LMT) of NTUA. He has a Diploma (1987) in NA&ME from NTUA, an M.S. (1990) in NA&ME (Marine Systems Management) from the University of Michigan (UM), an M.S.E. (1990) in Industrial and Operations Engineering (IOE) from UM, and a Ph.D. (1990) in NA&ME from UM as well. His main areas of interest are maritime transportation economics, shipping finance, energy, supply chain management, safety, security, and the environment.
Vaggelis Papalaios, Regional Division Manager, Capital Sales, Marine Division, Alfa Laval
Dimitris Poulos, Regional Manager, Service and Equipment Marine & Diesel Power, Alfa Laval
Bill Stamatopoulos, Business Development Manager South Europe, VeriFuel
Bill Stamatopoulos holds a Bachelor in Business Administration and an MBA with specialization in Total Quality Management from the University of Leicester. He joined Det Norske Veritas (DNV) in 1991 and in 2010 Bill became the Regional Manager of DNV Petroleum Services for Europe, responsible for sales, lab operations, technical, surveys and consultancy. From October 1st, 2015, Bill joined Bureau Veritas as Business Development Manager for VeriFuel – Marine Fuel Services. Bill is a co-author of 'Marine Fuels' a specialized book in shipping, published in June 2008 and the main author of the new edition published in 2018. Since 2004, he is a member of the Hellenic Organization for Standardization, Committee 66 for Petroleum Products, appointed by the Hellenic Chamber of Shipping. He is also a member of Intertanko Bunker Subcommittee and part of the Greek Delegation in IMO MSC 101. During the last 20 years, Bill has given several presentations and training courses on all fuel – related issues and has also been involved in major bunker claims as a fuel expert.
Antonis Trakakis, Technical Manager, Arista Shipping
Antonis Trakakis has graduated from Mechanical Engineering dept of NTUA and carried out graduate studies at von Karman Institute for Fluid Dynamics in the field of Turbomachinery. Currently he holds the position of Technical Manager at Arista Shipping where he joined in 2010. As Technical and Environmental Manager of Superfast Ferries he has successfully addressed all issues relevant to operation of ships in sensitive areas like the Baltic sea. Antonis has worked with all kinds of internal combustion engines, ranging from gas turbines, to all sizes of four stroke, and two stroke engines, and one of his special concerns has been the formation and control of emissions, and engine efficiency.
Efi Tsolaki, Chief Scientific Officer, ERMA FIRST S.A.
Efi started her journey in Environmental Engineering in 1998. Wastewater treatment and management "enslave" her interests. Through her PhD back in 2005 in Technical University Of Crete, Greece, she was introduced to the problem of Invasive Species and ballast water. She is the first academic in Greece with specialization in Ballast Water and joined ERMA FIRST in early 2010. From the beginning of her career in the marine industry she was focused on Research and Development, certification of the systems and environmental policies. She acts as the Chief Scientific Officer of the company with main responsibility of the certification process, applying all relevant international regulations, business development worldwide and environmental compliance, safety and marine preservation. Her latest project is the USCG Type Approval Certificate and the IMO new G8. She is the Vice President of BEMA (Ballast water Manufactures Association), Part of Greek Delegation on IMO Committees MEPC and PPR as Technical Advisor and participates in Ballast water Expert on IMAREST.
Nikos Xydas, Technical Director, World LPG Association (WLPGA)
Nikos Xydas is the Technical Director of WLPGA, the World LPG Association in Paris and of AEGPL, the European LPG Association in Brussels. Holding an M.Sc. degree in Mechanical Engineering from Scotland, he started his professional career with ABB in Switzerland, before moving to Shell in Greece and then abroad, to cover international positions in Technical, Operations, HSSE and Strategy, in the sectors of LPG, Retail and Lubricants. Mr Xydas holds a double Greek / French nationality and he lives in Paris.
LEAD SPONSORS
MacGregor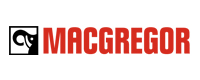 MacGregor is a family of innovators. By offering engineering solutions and services for handling marine cargoes and offshore loads we make the sea more accessible, safe and reliable for those whose livelihood depends on the changing conditions of the sea. To enable that we have a variety of strong product brands and committed experts with a passion for solving challenges – and the power of the sea is sure to provide those.
SQEMARINE
SQE Marine is a leading provider of Safety, Quality and Environmental Solutions providing Consulting, Training and Information products in these areas. We have been successfully providing a product and service range to more than 1,200 clients (based in 75+ countries) over the last 20 years, operating a DNVGL Certified Training Center and a LR ISO 9001 certified management system. Strong enough to provide immediate response and feedback to all client queries and needs, we provide a range of competitively priced services and timeliness for product / service delivery; we provide foolproof products and services to ensure full after sales support for as long as necessary. Last but not least, technical competence is the core of our management system & operations. Our vision is to be a leading world class corporation that provides reliable maritime solutions in the areas of Quality, Health, Safety, Environmental, Crisis, Security, and Risk Management. Our mission, therefore, is to provide real life, effective and efficient maritime solutions range including Consulting, Training and Information provision in order to maximize client benefit and minimize risk.
SPONSORS
Alfa Laval
Alfa Laval is a leading global supplier of products and solutions for heat transfer, separation and fluid handling through our key products – heat exchangers, separators, pumps and valves. We currently play a vital role in areas that are crucial for society, such as energy optimization, environmental protection and food production. Alfa Laval's products are used in the manufacturing of food, chemicals, pharmaceuticals, starch, sugar and ethanol. We are also used in nuclear power, onboard vessels; and in the engineering sector, mining industry and refinery sector as well as treating wastewater and creating a comfortable indoor climate.
Good ideas lay the groundwork for profitable development. These good ideas combined with the company's pioneering spirit have contributed to Alfa Laval's strong global presence. The company is known for focusing on innovation and new ways of thinking since its inception. Alfa Laval makes continuous and consistent investments designed to build, strengthen and develop the company's global market leadership.
Alfa Laval currently holds more than 3700 patents, and invests approximately 2.3 percent of its sales in research and development launching between 35 and 40 new products every year. Alfa Laval's worldwide organization helps customers in nearly 100 countries to optimize their processes. We have 42 major production units (22 in Europe, 10 in Asia, 8 in the US and 2 in Latin America). The company has over 17 000 employees, the majority of whom are located in Sweden, Denmark, India, China, the US and France.
ANDRITZ
ANDRITZ is a leading supplier of equipment and services for various industries in the public, municipal, and private sectors. With almost 170 years of experience, 29,700 employees, and over 280 locations in 40 countries, ANDRITZ is a reliable and competent partner to help its customers achieve their sustainability goals. Our portfolio includes flue gas scrubbers, dust and soot separation, SCR/DeNOx systems, and flue gas cleaning equipment. Exhaust gas from shipping can be cleaned using the know-how ANDRITZ has from designing/optimizing hundreds of installations worldwide – a solution for efficient and reliable desulfurization.
Aquametro Oil & Marine GmbH
Since 1928, Aquametro have been among the leading manufacturers and suppliers of volumetric meters for diesel fuel, measurement and optimization solutions for all kinds of oil and diesel-powered vehicles and ships, generator sets, diesel electric locomotives and marine shipping.
The range of Aquametro Oil & Marine consists of more than 100 different fuel meters and marine systems, which have been developed specially for ships, transport vehicles and other heavy machinery in the shipping industry. We are also considered experts in viscosity measurement/control, performance measurement, monitoring and management systems for fuel performance and fuel switching units (HFO to MDO and vice versa).
Increasing dynamism and challenges in our target markets require a fast pace of innovation with an agile market and customer-driven approach.
Especially in shipping, protection of the environment also plays a key role for us. Based on a principle of "Green Shipping", we support with our Fuel Management and Fuel Monitoring as well as Fuel Treatment a range of legal agreements and voluntary initiatives, which contribute to reducing emissions. All our activities focus on the customer and the respect for nature and the environment.
Our comprehensive range of services are Tailor-made and efficient maintenance models that offer our clients fast and uncomplicated support. These maintenance packages include elements such as software support, replacement handhelds in case of failure during readout and last but not least a remote maintenance license, which can save unnecessary effort and costs.
With companies in Switzerland, Germany, India, Singapore, South Korea, the USA and the UAE and contacts all around the world, we can offer you seamless, professional and solution-driven support.
www.aquametro-oil-marine.com/en/
Arcadia Shipmanagement Co Ltd
Arcadia Shipmanagement provides safe and reliable transportation of oil by sea, through a modern fleet, setting top objectives for Safety, Quality and Environmental protection. To achieve these, Arcadia is dedicated to develop and sustain a strong working relationship with all parties involved in International oil trade, based upon mutual trust and reliability.
Safety is enhanced by establishing a risk assessment system for hazard identification, risk management and control, addressing guidance for the prevention of errors, hazardous situations and incidents, through reporting and investigation procedures and providing training of personnel at Company's in-house maritime training centre and by attending externally provided courses.
Quality is maintained by undertaking auditing and evaluation process, with commitment towards the continual improvement of HSQE performance, through setting and measuring various Key Performance Indicators, analysing N/C reports, reviewing findings from internal audits ashore and onboard.
The Environment is protected by preserving and whenever possible, further reducing the burden on the environment by setting and achieving tougher voluntary standards, such as Green Award. Moreover, by aiming for the reduction of identified environmental impacts of Company activities to air, sea and land, to the possible extend and seeking to conserve energy and materials, through recycling and waste reduction programs.
Argo Navis Engineers
Argo Navis Engineers was founded in 2009 by a team of experienced technical consultants and members of ship management companies. The founders' aim was to create a flexible marine engineering consultancy with the capability to successfully see marine and offshore projects through every stage – from techno-economic analyses to installation and commissioning. Through hard work and perseverance, Argo Navis Engineers has become a well known and highly respected marine engineering consultancy that supports clients all around the globe.
Blue Planet Shipping Ltd (BPS)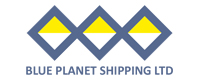 Blue Planet Shipping Ltd (BPS) was established and based at Piraeus since 1996, to manage 8 Dry Bulk Carriers. In 1998, BPS split into two separate companies. BPS retained its root name and Third Millenium Shipping Ltd (TMS) was set up to manage vessels for different owners. BPS managed 7 out of the 8 vessels; (AKMI – ARIS – EVMAR – COSMAR – ALMAVITA – AFROS & ALKIMOS) and the management of the ASTROMAR was undertaken by TMS. In 2002, clients of the company placed an order for 6 New Building Supramax vessels in China, of which 5 were delivered in 2003 and 1 in 2004. The new vessels (APOLLON – APEX – AKMI – EVNIA – NICOLAOS A and AVRA) were registered under Cyprus and Greek Flags. With the company by then managing a total of 14 vessels, it began recruiting different nationalities to man the ships, focusing mainly on Greek, Ukrainian, Burmese and Moroccan crews.
Bureau Veritas
Created in 1828, Bureau Veritas, a world leader in laboratory testing, inspection and certification services, employs approximately 77,000 employees located in more than 1,500 offices and laboratories around the globe. Within Marine & Offshore, Bureau Veritas works to provide our clients with the support and in-depth knowledge they need to protect their people, ships and offshore structures, making us go beyond the scope of individual projects to find new ways to anticipate and manage risk across the industry, promoting health and safety, and protecting the marine environment.
Capital Shipmanagement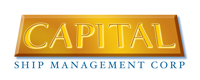 Capital Ship Management Corp. ('Capital') is a distinguished oceangoing vessel operator, offering comprehensive services in every aspect of ship management, currently operating a fleet of 55 vessels including 41 tankers (6 VLCCs, 5 Suezmaxes, 2 Aframax, 27 MR/Handy product tankers and 1 small tanker), 4 modern Capesize bulk carriers and 10 container carriers with a total dwt of 5.70 million tons approx. Capital is a a subsidiary of Capital Maritime & Trading Corp. The fleet under management includes the vessels of Nasdaq-listed Capital Product Partners L.P.
CHANDRIS HELLAS INC.
CHANDRIS (HELLAS) INC. is a Ship Management Company specialising in the management and operation of oil / chemical tankers as well as bulk carriers. The vessels are owned by individual companies and are registered mostly under the Greek Flag. All vessels are managed from Piraeus Head Office. The company was established in 1915. The Chandris Fleet operated in the 1920's and 1930's and up until the Second World War. During the war the company lost a substantial number of vessels and rebuilt its fleet with an active newbuilding program in the 50s and 60s. In 1950 Chandris (Hellas) Inc. became the fleet's managing company and during the 60s, 70s and 80s, the average number of ships under management ranged from between 20 to 30 ships with an average size of 1.2-1.5 million DWT tonnes. In 1997 Chandris (Hellas) Inc. embarked on a fleet renewal and enlargement programme. Now the fleet's deadweight capacity is close to 3 million DWT tones with an average age of 9 years old. The vessels fly the Hellenic and other Flags and the crew, although multinational, mainly consist of Greek officers.
ClassNK
ClassNK is dedicated to ensuring the safety of life and property at sea, and the prevention of pollution of the marine environment. To achieve this mission ClassNK will: Focus on delivering the highest quality classification services, by the highest quality personnel, while maintaining its totally independent third party, non-profit status.
Focus on the development of relevant rules, procedures and guidance, and maintain and develop its commitment to scientific and technological research and development. Maintain and develop its global operations in line with the needs of clients using its services. ClassNK has earned an outstanding reputation for its long-standing dedication to safeguarding life and property at sea and preventing marine pollution through the establishment of universally recognized standards for the design, construction and maintenance of ships and other marine structures. The principal work of the Society's expert technical staff is to undertake surveys to ensure that the rules which it has developed are applied to newbuildings and existing ships to ensure their safety. The rules cover not only hull structures, but also propulsion systems, electrics,electronic systems, safety equipment, cargo handling gear, and various other areas. ClassNK's surveyors work in shipbuilding and repair yards and at ports across the world, wherever they June be called upon to examine the condition of a ship. The Head Office is located in Tokyo and in Chiba, Japan, and there are branch offices at the major Japanese and overseas cities throughout the world. (see Contact us) As of the end of January 2020, the Society had 9,134 ships totaling over 258 million g.t. under class. This figure represents approximately 20 percent of the world merchant fleet currently under class.
COSTAMARE Shipping Company S.A.
Costamare Inc. is a leading international owner of containerships. With a fleet of vessels ranging from about 1,000 TEUs to about 14,000 TEUs capacity, Costamare Inc. serves ocean carriers that demand a high standard of safety and reliability and are, in most cases, among the world's largest liner companies. Costamare Inc. and its predecessors draw on a history of more than 41 years in transportation of goods by sea, with more than 30 years of these in container transportation.
CR Ocean
For over sixty years, CR engineers have provided solutions for those who face the challenge of efficient resource utilization and the responsibility for meeting the most stringent emission standards. While current and proposed regulations call for swift compliance, the imperative of efficient resource utilization has become standard operating procedure throughout the world. Regardless of the pollutant or the industrial source, our team has demonstrated the engineering knowhow and applications experience to design and manufacture systems to meet the most demanding performance requirements.
CR Ocean Engineering LLC is an enterprise formed for the specific purpose of bringing those resources to bear on the challenge of exhaust gas emission control at sea.
CR Ocean EngineeringLLC offers its proven exhaust gas scrubbing technology as an economic alternative to the high priced low sulfur fuel. Our systems provide the necessary reliability and the assurance of meeting the 0.1% Sulfur fuel equivalency when burning high-sulfur lower cost fuels.
CR Ocean Engineering exhaust gas scrubbing technology is ideal for cruise ships, ferries, bulk carriers, containerships, RoRo and others.
Dorian LPG
Dorian LPG is a pure-play LPG shipping company and a leading owner and operator of modern VLGCs. Dorian LPG currently has four modern VLGCs and one pressurized LPG vessel on the water. Dorian LPG has 18 ECO VLGC newbuildings due for delivery in 2014, 2015 and 2016 from HHI and Daewoo Shipping and Marine Engineering Ltd., including the 13 that it acquired from Scorpio Tankers. Dorian LPG has offices in Connecticut, London, and Piraeus.Dorian LPG is incorporated in the Republic of The Marshall Islands.
ERMA First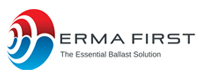 ERMA FIRST, a reliable partner for shipyards and ship-owners over the years, is investing in continuous R&D to manufacture new products according to the future needs of the market. We are committed to carry on delivering on time, commissioning on time, maintain our 100% successful commissioning and providing 24/7 technical support and troubleshooting. Our goal is to keep the same level of consistency by keeping our promised results and always strive to exceed our clients' expectations.
Green Jakobsen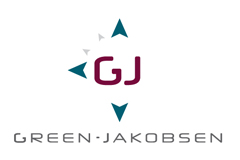 Green-Jakobsen A/S is a maritime consultancy offering ship owners, operators, ship management companies and maritime entities a unique combination of skillsets that encompasses all aspects of managing the human factor in shipping. Our approach is to analyse, diagnose and then improve the safety mindset, leadership and human resource performance of people on shore and at sea.
Our combined decades of experience with proven, custom-made programs is the foundation of our work. By balancing industry knowhow with out-of-box thinking, we transform strategy into daily work by using tangible tools which we implement alongside our customers on board and in the office.
We are a group of people who combine our academic, seafaring and business experience and we are based in Copenhagen, Manila, Athens and Mumbai, with some 30 employees in total.
Our areas of expertise are:
Maritime safety performance – reducing LTIF, providing strong tools and methods to support the safety initiatives and focus on behaviour and actions
Maritime leadership – training leaders to fulfil the performance driving role, providing knowledge and tools to act as competent leaders on board and ashore
HR performance and management – linking the management and development of people and their competencies with leadership skills and safety performance
Soft skills courses – offering a wide range of subjects for company specific courses and seminars
Measure and develop safety performance – strengthening a proactive safety culture in an ongoing cycle in a plug-and-play solution including on board training and development
LAROS by Prisma Electronics
LAROS (Lloyd's award for Technical achievement) is a comprehensive Wireless Remote Monitoring & Performance Analysis system based on innovative hardware and sophisticated software. LAROS unique data collection structure allows fast installation together with expanding flexibility regarding the connectivity/interfaces.
LAROS enhanced analytics allow complete vessel situational awareness and profound analysis of all critical ship's operations in real time. The system can be connected to any point of interest regardless vessels' age, size or type. It utilizes robust – industry tested – wireless collectors that automatically gather data from any signal source on board and transfer it to the Headquarters onshore.
This dimensional Maritime Data aggregation is fed into LAROS DAS software that facilitates advanced performance analysis featuring dashboards, customized reports & efficiency KPIs. LAROS DAS is also equipped with a wide range of innovative tool Data Analysis System (DAS) for Performance for the entire fleet operations optimization.
Latsco Marine Management Inc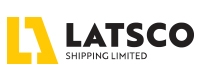 Starting from 1st January 2019, Consolidated Marine Management Inc. has changed its name to Latsco Marine Management Inc. Since its establishment back in 1997, Consolidated Marine Management Inc. represents the shipping element of business industries where Latsis Companies' Group operates; as being solely responsible for the Technical Management of the vessels owned by the Group, including Oil Tankers, Chemical Tankers and LPG Carriers.
In accordance with Owners' vision and strategy to further strengthen and invest on the shipping industry, Consolidated Marine Management Inc. has completed within the last four (04) years a significant renewal and expansion of its fleet vessels with success and in line with Owners' principles and standards.
Now, the time has come to reflect the Owners' strong engagement so far and future commitment to further evolve their shipping investment into the name of the company; renaming such in LATSCO MARINE MANAGEMENT INC. and launching, in parallel, the new era of investments on shipping for the Latsis Companies' Group.
For this reason, the core assets of Consolidated Marine Management Inc. (i.e. people, values, ethics, system, policies, principles), along with the goal for Operational Excellence (through Zero Incidents and Customers' Satisfaction) will remain UNCHANGED under the new name of the Company.
Latsco Marine Management Inc. continues the journey of Latsis Companies' Group in shipping embraced with the same philosophy and values, manned with the same personnel and implementing the same system under the guidance, support and investment of its Owners.
Lean Marine
We are maritime experts with a passion for new ideas and technologies and with an inner urge for change.
Our mission is to improve ship performance and work towards better environmental solutions. Our core competency is designing and manufacturing automated fuel-saving and data analysis solutions for vessels.
Based on our vast experience in propulsion control systems, customized marine engineering, and hydrodynamics, we are dedicated to making the marine industry more efficient and eco-friendly.
Lean Marine was founded in Gothenburg, Sweden, in 2012. Since then, we have shared our passion for innovation with more than 130 vessels operating with our solutions.
Lloyd's Register
We're one of the world's leading providers of professional services for engineering and technology – improving safety and increasing the performance of critical infrastructures worldwide. We started out in 1760 as a marine classification society. Today, we're one of the world's leading providers of professional services for engineering and technology – improving safety and increasing the performance of critical infrastructures for clients in over 75 countries worldwide. The profits we generate fund the Lloyd's Register Foundation, a charity which supports engineering-related research, education and public engagement around everything we do. All of this helps us stand by the purpose that drives us every single day: Working together for a safer world.
MarineTraffic
MarineTraffic is the world's leading provider of ship tracking and maritime intelligence. We are dedicated to making actionable information easily accessible.
Monitoring vessel movements is at the core of what we do. Building on a base of data gathered from our network of coastal AIS-receiving stations, supplemented by satellite receivers, we apply algorithms and integrate complementary data sources to provide the shipping, trade and logistics industries with actionable insights into shipping activity.
With our main offices in the UK, Greece and Singapore, we continue to grow our presence in some of the world's leading maritime hubs, granting us direct access to the markets we serve. Our reach is truly global, enabling us to support the millions that use our service.
Our mission to bring about transparency and meaningful change to the maritime world is underlined by partnerships with bodies such as the International Maritime Organisation, and The UN Conference on Trade and Development (UNCTAD). We also work closely with the world's leading ports, maritime companies and oil majors, on projects dedicated to improving efficiency and reducing environmental impact.
Our culture of innovation, combined with our desire to consistently exceed expectations, is what drives our diverse, dynamic and entrepreneurial workforce. We set bold goals and are committed to making MarineTraffic a hub where the maritime industry connects and collaborates to create a more transparent and robust shipping ecosystem, and a greener, cleaner world.
Metropolitan College
Since 1982 and until today, Metropolitan College has focused on a strong vision of the intellectual and academic progress of its students. We support the sector of higher academic education with consistency, and we have been established among our students as well as among parents, as the leading choice of high quality university education in our country. Metropolitan College's main priority is the continuous development of critical thinking, academic progress and academic research spirit for each of our students. With 37 years experience in Greek education, Metropolitan College collaborates with distinguished educational institutions abroad in order to offer academic courses that lead to contemporary technical and scientific knowledge and respond to the current demands of the national and international employment market. Metropolitan College's academic structure, the Academic Board, the know-how, expertise and on-going development of our academic staff, the infrastructure, the fully-equipped library of thousands of titles and the technological support of the educational procedures, ensure the excellence in the quality of the educational services provided by the college. At Metropolitan College we believe that it is our responsibility to maintain and enhance the quality of student life and experience, through both academic and non-academic provisions
MINERVA MARINE Inc.
Minerva Marine Inc. was established in 1996 by Andreas J. Martinos and to this day remains a private and independent company. Minerva quickly grew from a tanker manager of 6 vessels to the committed Aframax operational leader that it is today. Minerva has further expanded its operations to include, from MRs to VLCCs (Chemical Product and crude oil carriers) in the tanker segment, and Capesize in the bulker segment. Today, Minerva has established business with all major oil companies, while it has grown into a valued ice partner for most of the Baltic charterers. The company continues to engage in new business partnerships, having the customers' ever-changing needs always at the forefront.
Neptune Lines
Neptune Lines, founded in 1975, is a leading car carrier operator providing frequent, reliable and high-quality services to the automotive industry. The company operates regular liner services in more than 30 key ports in 19 countries in N. Europe, the entire Mediterranean as well as the Black Sea. Neptune Lines has formed direct contracts and established long-standing relationships with all major car and commercial vehicle manufacturers, as well as with leading 3PL and 4PL companies, transporting more than 1,1 million cars and light commercial vehicles annually. It, also, specializes in the safe handling of project cargo, high and heavy units, agricultural and construction equipment (near zero percent damage ratio).
Neptune Lines operates 16 Pure Car and Truck Carrier ("PCTC") vessels with a total carrying capacity of almost 54,000 units. Τhe average fleet age correlated with the carrying capacity is 8,5 years and comprises one of the youngest fleet of PCTC vessels in Europe. Neptune Lines is firmly committed to the protection of the environment through established Environmental & Energy Efficiency policies. Specific measures such as voyage and speed optimization, application of advanced silicon based antifouling products and propeller re-blading, are only part of Neptune Lines energy efficiency programs. Neptune Lines is a signatory to the 'United Nations Global Compact (UNGC)' submitting an annual 'Communication on Progress' (COP) report, publicly available on the UN Global Compact website. The company is also an active member of the Maritime Anti-Corruption Network (MACN).
OCEANKING S.A
OCEANKING is a leading technical and commercial marine group of companies established in 1989, employing over 35 permanent staff, most being qualified Marine Engineers, Naval Architects and Electronic Engineers with significant engineering, shipbuilding, shiprepairing, sales and ship operations experience. OCEANKING is certified by LRQA in accordance with ISO 9001 since 2006 and its mission is to provide the Greek and international maritime community with technical and commercial services of high added value, quality and reliability, in co-operation with their Principals, who are market leaders in their field. OCEANKING customer base consists of more than 350 Greek Shipping Companies.
Our success is based on our excellent reputation, our technical expertise and strong personal relationships we have developed with most shipowners and technical directors over the years in the Greek and Cypriot maritime community, allowing us to establish long term and loyal cooperations as their preferred supplier. OCEANKING provides the following services:
• Equipment representatives and suppliers of Marine Equipment for: Engine Room / Propulsion, Deck / Hull, Electrical / Electronic, Accommodation, Cryogenic Technologies for LNG, for both onshore and offshore applications, Supply of Eco Technologies & Systems, in compliance with the latest marine environmental regulations
• Integrated after sales support services, for the provision of spare parts, maintenance & service, repairs, and training
• Equipment retrofits for BWT, Scrubbers and LNG as Fuel Gas Supply Systems
• Specialized equipment and systems for Navy, Defence and onshore applications
• Digitalization services for shipping
• Newbuilding Contracting & Resales
OCEANKING is also a founding partner and shareholder of probunkers, a start-up company aiming at providing LNG bunkering services in 7 ports worldwide in seven (7) ports worldwide, owning and operating 7 LNG bunkering vessels.
Orpheus Marine Transport Corporation (OMTC)
Orpheus Marine Transport Corporation (OMTC) is a ship-management company based in Athens, Greece. OMTC operate a very modern fleet of high-specification, fuel-efficient vessels in the Dry-Bulk and Tanker sectors. All vessels are built at the world's most reputable shipyards to ensure the best build-quality, steelwork and technical innovation available. OMTC uses Lyras Maritime Ltd. as exclusive London Agents, benefitting from the extensive experience and contacts of the Lyras Family
Palau International Ship Registry
Palau International Ship Registry (PISR) is one of the fastest growing registries in the world. By investing in advanced technology, highly experienced staff and building on a foundation of a fully electronic registry, PISR continues to provide the highest standards of administrative, legal, technical and support functions to ship-owners and managers. Having a set of unique SMART.Registry® tools and a dedicated Deficiency Prevention System – SMART.DPS® with greater operational and cost-effective flexibility for ship owners, PISR is redefining the Ship Registration service and proves that the world's oceans are big enough for a smart superior Flag of confidence that ship owners can trust and believe in.
Our goal is clear and we are aiming to be one of the leading ship registries in the global shipping industry. To do this we had to answer the question – "Why would a ship owner register his vessel under the Palau flag rather than with one of our competitors?"
The answer to this very simple but crucial question is because at PISR we deliver real business benefits through operational and cost effectiveness for ship owners. Plus at PISR we guarantee what we promise! We are the SMART.Registry® and we deliver our services faster, more efficient and for the best possible value for money. As times change and technology develops, our clients are looking for traditional registry support, blended with new technologies, which is why we have made significant investment in our Information Technology systems and we have developed a unique SMART.Registry® solution that is fully integrated with SAP Business One ERP system and SalesForce CRM system. In addition, our interactive website is being constantly updated and is fully dynamic, informative and responsive to our client's needs.
How does the shipowner really benefit from our smartness? This allows greater operational, efficient and cost-effective flexibility for ship owners for the processing of all applications and workflows and is accessible by different levels of industry stakeholders. Through our SMART.Registry® we offer every ship owner regardless of their ship size a range of services through our online service applications and full Electronic Certification allowing us to provide smooth, faster, efficient and cost effective services.
P Ship Systems
Fully complying and over-exceeding industry regulations, we work with commercial shipping companies, specializing in the water treatment vessel area. Working very closely with the oldest water treatment area manufacturer since 1989, Puricom Europe, P Ship Systems develops, distributes, updates and fully supports our customer base branded drinking water vessel systems. We follow standardization standards and carry certificates of conformity as well, based on the EU Directive 98/83 EC.
Covering any shipping company's drinking water vessel system project needed, no matter how many vessels, with available high production capacity as well as Qualitative system production procedures during production.
By adopting our solutions onboard, shipping companies:
stop the pain of plastic bottled water onboard
protect crew, sea and the environment
get instant protections from prohibitions such as DGS India, Kuwait, etc.
stop Waste Management Charges
reduce GHGs
use instead ship's own vessel generated water
save money and resources
Our INFINITY Drinking Water Vessel System and now the K10 Direct Flow Multi-Stage RO Filtration Vessel System produce instant fresh metallic drinking/cooking water onboard ships, 24hrs a day. With great success and acceptance in the commercial maritime industry.
A highly technologically advanced yet simple to operate, field-tested, highly successful in its achievements and working on many vessels sailing across the globe.
No matter if there is drain availability or not onboard the vessel location crew needs to have access to instant fresh drinking water, we provide different cost-effective, autonomous and quickly deployable water treatment solutions for covering spots such as:
– Kitchen
– Engine Room
– Bridge
– Dining Room
and so on, providing room temperature and cold drinking water from 380 Ltrs./Day up to 2.270 Ltrs./Day of superior water quality.
RISK4SEA
RISK4SEA is an online intelligence platform providing inspection analytics, fleet & ship operator benchmarking. Using big data analytics an operator may benchmark his ships, fleet & company against industry standards and get a clear insight of his performance gaps and a roadmap to continually improve.
SHIP MED CARE
The protection and enhancement of the physical and mental health of seafarers ensures healthy and happy crews and instills into their thinking, that their employer is taking care of them and has consideration of their well-being very high on his agenda. In order to achieve the above goals we implement a combination of testing, diagnosis, dietary guidance, sanitation guidelines, medical and psychological monitoring and support in real time and worldwide. We are a team of physicians of different specialties based in Greece and supported by a web of specialists and medical centers in Greece and globally, mainly concentrated in main shipping hubs with regional cover.
The Swedish Club
The Swedish Club is a leading marine mutual insurer, headquartered in Gothenburg, Sweden, and with offices in some of the world's strategic shipping centres. Established in 1872, it is owned and self-managed and under the direct control of its members. All strategic decisions are taken by a Board of Directors drawn from the members. Our members make up an international community of front rank shipowners, who believe that quality comes first. Every member has met our demanding conditions of entry. These standards cannot be met without total commitment to quality. In return we provide insurance services of the highest quality; our members' premiums do not subsidise owners operating at lesser standards.Mutuality means that the Club's interests are identical to the interests of the members. Our mutual aims include the safe and pollution-free operation of vessels.
Naturally, given the nature of shipping, it is impossible to eradicate all accidents. That is why we place such emphasis on service excellence in casualty situations. Our priority is to help the member solve the problem at hand as quickly as possible, so ensuring the vessel's swift return to trade. Our guiding principle in all things is a guarantee of fair and equitable treatment. This extends from the assessment of risk to the fixing of premiums and the settling of claims. The membership of The Swedish Club is a real community, actively engaged in sharing operational experience in the crucial areas of safety and loss prevention. In these and other areas, the Club acts as a facilitator, co-ordinating initiatives that benefit all members.
Thomas Miller
Thomas Miller is an international provider of market leading insurance services. Most of the businesses we currently own or manage are acknowledged leaders in their chosen market. Our portfolio includes mutual organisations and, increasingly, specialist insurance services businesses.
TSAKOS Group of Companies
The Tsakos Group traces its origins deep in the passage of time, well beyond its almost half a century continuous activity and growth. It's roots can be found at the heart of the maritime tradition of Greece, in the metropolis of Greek shipping, the Aegean archipelago island of Chios. For Captain Panagiotis Tsakos, the founder of the Group, going to sea was a natural course, a matter of destiny. Following a generations' long tradition in shipping, he advanced through the ranks of deck officer until he became a shipmaster and eventually a shipping executive. It was equally natural for him to lead a small group of investors on to the acquisition of his first ship. Joined by his family and friends and prompted by his life time companion and wife Dr Irene Saroglou-Tsakos, he led that little company to its current size and diversity. With the active encouragement and support of colleagues and the active involvement of his children Nikolas and Maria, the company was fast expanded sustaining a steady growth through the troughs highs and lows, of the industry . Tsakos Shipping and Trading S.A. was the first of the companies to comprise what now is known as the "Tsakos Group of Companies". Over the ensuing years, the Group established a number of affiliated and associated companies around the globe significantly expanding its shipping activities and world-wide operational capability while building a reputation of solid performance in reliable maritime transport services, thereby acquiring a strong reputation within the shipping industry as the preferred partner of choice for a wide range of entrepreneurs.
UTECO
UTECO is a leading manufacturer of Temperature Sensor in Greece with:
Previous experience of forty five (45) years of Sensor/Probe manufacturing,
Know-how, production methods and technology state-of-the-art. A product range, covering all usual measurements which varies from a simple HVAC application to a critical point in a Power Plant.
Production line that fully complies with ISO9001:2008
Well organized export department with deep knowledge of export procedures for each country.
Wide choice of products, for wide range of sectors: Process Industry , Power , Chemical ,Pharma, Plastic, Solar, Building Management, Drinks, Metal, Furnace, Food Processing, Diary, Glass, Packaging, Marine , Oil and Gas, etcSpecial Procedures for OEM business.
Our presence, all these years in high demand and Price Sensitive Markets, has driven us to meet High Manufacturing Standards, Production Flexibility in quantities and delivery times and Customized Products. UTECO's objective is to meet its client's needs and be the most desirable partner fo all of them.
WALLEM
The Wallem Group is a leading provider of technology driven maritime solutions, offering services supporting the complete lifecycle of a vessel from newbuilding supervision to end-of-life recycling guidance. Wallem's extensive portfolio includes asset management, crewing, training, ship management, safety and compliance management and agency services.
As one of the largest and most experienced solutions providers globally, Wallem offers world-class support to shipowners by bringing its customer-centric and transparent approach to all aspects of fleet operation. Wallem combines technology and forward-thinking to deliver on safety, technical, and commercial performance without compromise. Wallem believes in collaboration to foster innovation in meeting future needs.
Wallem operates globally with a shore-based team of 1000 and more than 7,000 highly qualified seafarers, serving nearly all vessel segments.
Wärtsilä
Wärtsilä is a global leader in smart technologies and complete lifecycle solutions for the marine and energy markets. By emphasising sustainable innovation, total efficiency and data analytics, Wärtsilä maximises the environmental and economic performance of the vessels and power plants of its customers. In 2018, Wärtsilä's net sales totalled EUR 5.2 billion with approximately 19,000 employees. The company has operations in over 200 locations in more than 80 countries around the world. Wärtsilä is listed on Nasdaq Helsinki.
World Link Communications
World-Link Communications Inc. delivers cutting-edge connectivity solutions to the maritime industry. We provide satellite based mobile communication services that enhance the competitive edge of our customers. With 30 years of experience the Company maintains long term partnerships with ship owners and ship managers. Our largest customer, a fleet manager of 650 vessels, is a partnership of more than 20 years.
We innovate, develop, and support smarter software, cost effective hardware and network based connectivity solutions to deliver the latest in Maritime Cyber-security, Vessel connectivity & Satellite bandwidth optimization, and Crew welfare. Our technical support team attends to vessels' needs around the clock and around the world. Our certified engineers support a fleet of more than 1800 global trading vessels. We serve vessels in the merchant fleet, research, and oil & gas support sectors.
We are an independent mobile satellite service provider, maintaining strong vendor relations with satellite operators and hardware manufacturers including Inmarsat, Intellian, and CISCO, among others. Our satellite connectivity solutions use bandwidth from Inmarsat, Iridium, and Global Eagle among others to deliver the most effective solution to our customers.
We work with our customers to harden their fleet cyber-security posture, optimize satellite communications onboard their vessels, and enhance their crew welfare services to improve their competitive edge.
World LPG Association (WLPGA)
The World LPG Association (WLPGA) is the authoritative voice of the global LPG industry representing the full LPG value chain. The primary goal of the Association is to add value to the sector by driving premium demand for LPG, while also promoting compliance to good business and safety practices. The WLPGA brings together over 250 private and public companies operating in more than 125 countries involved in one, several or all activities of the industry ; develops long-term partnerships with international organisations ; and implements projects on local and global scales. The Association was established in 1987 and granted Special Consultative Status with the United Nations Economic and Social Council in 1989.
GREEN4SEA Athens Forum addressed fuel options and green shipping challenges
The 2020 GREEN4SEA Athens Forum successfully concluded on Wednesday 4th of March, at the Lighthouse at Stavros Niarchos Foundation Cultural Center (SNFCC), focusing on the topical green shipping issues and the challenges ahead.
The event was organized by SAFETY4SEA and was sponsored by MacGregor and SQEMARINE (lead sponsors). Other sponsors were: Alfa Laval, ANDRITZ, Aquametro Oil & Marine GmbH, Arcadia Shipmanagement Co Ltd, Argo Navis Engineers, Arcadia Shipmanagement Co Ltd, Blue Planet Shipping Ltd (BPS), Bureau Veritas, Capital Shipmanagement, CHANDRIS HELLAS INC., ClassNK, COSTAMARE Shipping Company S.A., CR Ocean, Dorian LPG, ERMA First, Green Jakobsen, LAROS by Prisma Electronics, Latsco Marine Management Inc, Lean Marine, Lloyd's Register, MarineTraffic, Metropolitan College, MINERVA MARINE Inc, Neptune Lines, OCEANKING S.A, Orpheus Marine Transport Corporation (OMTC), Palau International Ship Registry, P Ship Systems, RISK4SEA, SHIP MED CARE, The Swedish Club, Thomas Miller, TSAKOS Group of Companies, UTECO, WALLEM, Wärtsilä, World Link Communications and World LPG Association (WLPGA). Also, the event was supported by the following organizations: GREEN AWARD Foundation, INMARSEP, IWSA, NAMEPA, SNAME and Yacht Club of Greece.
The event gathered global experts who focused on the recent, as well as future green shipping challenges. The panels shared their views on how shipping is complying until now with the 2020 sulphur cap, noting that the transition is quite smooth so far. However, there are challenges that need to be addressed, especially concerning fuels, ballast, scrubbers, and the market which is being disrupted by the coronavirus. Alternative fuels solutions were also presented, including LNG and LPG. Nevertheless, experts also expressed their opinion for innovative technologies for propulsion, such as wind, saying that this decade will be crucial. Finally, the panels provided tips and best practices to ensure greener operations, as well as ways to optimize fuel management.
Opening the event, Mr. Apostolos Belokas, Managing Editor, SAFETY4SEA, welcomed the delegates and speakers, thanked sponsors, and gave the word to shipping experts.
Presentations and discussions formed as follows:
Panel No. 1 – Current Fuel Challenges of the Market
Mr. John N. Cotzias, Projects & Finance, Xclusive Shipbrokers, provided an overview of the developments up until the 2020 sulphur cap, as well as current developments, and estimations about the future. Mr. Cotzias explained that even if equipping all ships with scrubbers made economic sense, there is no way all these ships could be converted within reasonable time. For this reason, ship owners are focused on the price differential between LSFO and HSFO, with the vast majority of vessels expected to switch to low sulphur fuel or VLSFO bunkers.
Mr. Bill Stamatopoulos, Business Development Manager South Europe, VeriFuel, attempted to bust some of the myths about the sulphur cap, that existed prior 2020. Specifically, Mr. Stamatopoulos said that Cat fines are not a big problem for the VLSFOs, while a small number of ULSFOs had initial "teething" issues. During his presentation, Bill Stamatopoulos also presented several key problems that the industry is facing. These have to do with off-spec exceeding ISO 8217, and unusual odour which forced crew to wear masks in the engine room.
Mr. Panos Kourkountis, Technical Director, Sea Traders S.A., gave emphasis on the upheaval caused by the implementation of the 2020 sulphur cap. As he said, the transition to the new regulation has been smooth so far. However, he identified problems that have to do with the market, the quality of the fuels, as well as a gap between best practices and what is being implemented. Despite these problems, Mr. Kourkountis stated that the industry has been prepared well, in order to prevent major changes. He also estimated that in 10 years' time, there will be less shipping companies.
In his presentation, Mr. Stamatis Bourboulis, General Manager, EURONAV SHIP MANAGEMENT (HELLAS) Ltd., stood on the transition to the 2020 sulphur cap, and the changes that have emerged. As he said, 2020 brought no catastrophe, as fuels are available, which was a major concern. Nevertheless, he noted that there are problems, which concern viscosity spread, the need for new lubricants, as well as the commercial unpredictability. Mr. Bourboulis also expressed his opinion that by 2030 some ships should be carbon neutral, while until 2030 new fuels will be close to emerge. For this reason, he called for a better view on alternative fuels.
Panel No. 2 – Fuel Options for the future
Mr. Panayiotis Mitrou, Global Gas Segment Manager, Lloyd's Register Marine & Offshore, shared his views on LNG as a fuel, towards 2050 compliance and beyond. Mr. Mitrou called the shipping industry to consider LNG in new construction projects, saying that the major barrier to its uptake is being tackled with favourable financials. He also added that, while there are uncertainties due to decarbonization, several prospects can ensure future developments. Moreover, he urged for further research on methane slip, biogas, and carbon capture.
Mr. Antonis Trakakis, Technical Manager, Arista Shipping, said in this presentation that developments in LNG bunkering infrastructure, allow for global trade with medium sized tanks, of moderate cost, adding that the technological advances will soon minimize the methane slip. Regarding methane, he said it provides the best solution for meeting environmental targets at the lowest cost. However, he warned that adoption of any fuel other than methane, will introduce a disruption and discontinuity in the shipping industry.
Mr. Nikos Xydas, Technical Director, World LPG Association (WLPGA), gave emphasis on LPG as marine bunker fuel. According to Mr. Xydas, LPG provides an increased efficiency by approximately 11% in comparison to compliant fuels. In addition, it has lower investment costs (CAPEX) compared to LNG or scrubbers, while it also has the potential for fuel cost savings. What is more, Mr. Xydas notes that LPG provides savings on both time and fees for fuel bunkering. Moreover, taking into consideration its easy retrofit solutions, the fuel can be reliable, fully flexible and a cleaner alternative.
In his presentation, Mr. Dimitrios V. Lyridis, Associate Professor Director of the Laboratory for Maritime Transport, NTUA, explains that new policies, technology and social benefits, drive the energy upgrade of modern ports and shipping. As he described, environmental challenges and risks at ports can be tackled with greener fuels and innovative technologies. Additionally, shore-side electricity, known as cold ironing and battery propulsion for short route vessels can also provide significant environmental benefits. As for fuels, LNG and hydrogen could play an important role in making ports greener.
Panel No. 3 – Green Challenges & Best Practices
Mr. Konstantinos G. Karavasilis, Senior Loss Prevention Executive, Thomas Miller (Hellas) Ltd., talked about sustainability and marine insurance. As he explained, through many actions, marine insurance, both P&I and Hull and Machinery, aim to minimizing maritime industry's footprint. This can be seen during pollution incidents, where despite significant amounts, marine insurance covers them, to ensure pollution prevention actions. What is more, through its loss prevention initiatives, marine insurance ultimately aims to benefit shipping in general, as well as the society.
During his presentation, Dr. John Kokarakis, Vice President Technology & Business Development – Hellenic-BS-ME Zone, Bureau Veritas, explained how Vessel Performance Monitoring can open the path of reducing GHG emissions. This, Dr. Kokarakis explained, can happen as Vessel Performance Monitoring answers critical questions, such as what are the operating conditions of the vessel? Also, are company's procedures properly followed? Answering such questions will eventually lead to a better operation of the vessel, as it will measure and decide when corrective actions are needed.
Mr. Giannis Moraitakis, Senior Business and Sales Development Manager, Wärtsilä, presented how shipping can increase efficiency through the use of hybrid technology. As he described, using big data, along with machine learning and simulation tools, can identify the needs of a vessel, so operators can act accordingly. For this reason, he presented the results of a case study of a ship, in which one auxiliary engine was replaced with a battery. This minimized the risk of black out, while it also improved the overall efficiency of the ship's main engine.
With plastics being a worldwide problem, Mr. Giorgos Kyriazis, Associate, P Ship Systems Ltd, talked about stopping plastic bottled water for vessels. During his presentation Mr. Kyriazis explained that plastic bottles are almost the only usable drinking water solution so far yet they cover none of the drinking water industry/shipping regulations with yellowish tap water occurring even on fairly new vessels. With various global incidents on plastic bottled water, one of which lead to 30 billion particles / 1.8 trillion being released into the ocean and mistaken for food by zooplankton and fish as per ocean-protection group Ocean Wise. Yet there are solutions using ship's existing infrastructure to provide instant metallic fresh drinking/cooking water, being also characterised by reputable oil majors as Best Practise for Drinking Water on companies fleet on audits such as TMSA.
Mr. Frantzeskos D. Kontos, DPA, Deputy Chief Operating Officer, Prime Marine, provided an overview of green shipping best practices. With several challenges affecting the shipping industry nowadays, such as the 2020 sulphur cap, and ship recycling, Mr. Kontos focused on the sustainability factor. As he said, sustainability and especially Corporate Social Responsibility are very crucial, in order to make the maritime industry greener.
Panel No. 4 – Fuel Management Optimization
In his presentation, Mr. Dimitris Poulos, Regional Managing Director, Alfa Laval gave an insight on adaptive fuel lines, which enhance engine protection and energy efficiency by creating a single, flexible process that responds to changes and challenges. He also gave his recommendations in order companies to ensure compliance with the new fuel regulations, to avoid lubricity related engine wear, while control variations in the fuel temperature.
Mr. Mikael Laurin, CEO, Lean Marine Sweden AB, highlighted the most important points to consider on improving vessel operations. The presentation was based on his experience from 13 years of acting as CEO for a tanker operator and covered the operational process from planning a voyage to execution and follow-up. Mr. Laurin gave several examples which play a major role in achieving fuel saving, such as speed optimization, hull condition, propeller pitch optimization, waste heat recovery and power management.
Mr. Ralf Moeck, Technical Manager, Aquametro Oil & Marine provided a brief overview of old and new challenges surrounding fuel efficiency, preventing fuel sludge in booster system combustion improvement and how to control emissions. Hull performance, engine exhaust gas emission and experience in ship operations, can among others bring fuel efficiency.
On his turn, Mr. Miltos Messinezis, Sales Engineer, OCEANKING SA, presented the main technology challenges for shipping: IMO 2020 sulphur general cap for marine fuels, digitalization disruption and decarbonization. Specifically, the latter is at the basis of his presentation. In his context, he presented today's efficient and cost-effective solutions in the field of Propulsion Energy Devices (ESD).
Panel No. 5 – Ballast and Scrubber Challenges
Opening the last panel, Mr. Klaus Bärnthaler, Vice President- Marine Solutions, ANDRITZ AG, shared several technology highlights based from his experience on scrubbers. Following technological investigations, ANDRITZ decided to use open spray scrubber design for his U-type scrubbers, as it has proved to increase safety, reduce pressure drop, scrubber footprint and weight.
Mr. Andreas Kokkotos, Partner, ARGO NAVIS Engineers Ltd. started his presentation explaining that confusion with owners' supplied items can result misunderstandings, delays or even to missing equipment. In light of the situation, Mr. Kokkotos highlighted the reasons why the crew must be familiar with convention requirements before the ship leaves the shipyard.
Mr. Vaggelis Papalaios, Regional Division Manager, Capital Sales, Marine Division, Alfa Laval shared lessons learned from 15 years of BWM experiences. Providing statistics from ballast water in numbers for the world's fleet, Mr. Papalaios highlighted the need of balance between price and value when retrofitting a BWTS, while focused on high power consumption as a measure of biological performance.
Concluding the event, Ms. Efi Tsolaki, Chief Scientific Officer, ERMA FIRST S.A. highlighted that invasive aquatic species are a major threat to the marine ecosystems, and shipping has been identified as a vital pathway for introducing species to new environments. Considering the situation, she presented ways for compliance with the International Ballast Water Management Convention and explained why is important to install BWTS for the environment's protection.
360 Shipping Management Consultancy
A.B. Maritime Inc.
A.E. Nomikos Shipping Inv. Ltd.
A.S. Papadimitriou & Partners
AB Maritime Inc.
Abacus Marine Consultants
ABB SA
ABS
Adriatico Crewing – Ukraine
Advanced Marine Solutions
Aegean University
Aen Aspropyrgou
Aerio Shipmanagement
AGV Ltd.
Albatros Management Inc
Alberta Shipmanagement Ltd
Alfa Laval
Alme Tankers
Alpha Bank
AMC Metropolitan College
AMMITEC
AMS
Andriaki Shipping Co Ltd
ANDRITZ AG
Angelakos (Hellas) S.A.
Anosis Maritime S.A
Aquametro Oil & Marine Gmbh
Arema Development Solutions
Argo Navis Engineers Ltd.
Arista Shipping
Ariston Navigation Corp
Athens University Of Economics And Business
AUEB
AUTH
AVIN
Azora Marine Company
Bahamas Maritime Authority
Bandirma Onyedi Eylul University
Benetech Shipping SA
Bernhard Schulte Shipmanagement
BHCC – British Hellenic Chamber Of Commerce
BioWay
Blue Planet Shipping Ltd
Blue Trident Solutions
BTS Services
Bureau Veritas
C&A Stavros Kassidiaris S.A.
Capital Ship Management Corp.
Carnival Cruise Line
CCS Athens
Celestyal Cruises
Central Ship Management Ltd (DMCC)
Centre For Renewable Energy Sources and Saving
Chartworld Shipping Corporation
Chios Marine Club
City University School of Engineering
Clemko Ship Management SA
CLMSUK
Compassair Software
Computer Highway
Consulate of Chile
Consulate of Italy
Control Marine Automation CMA
Coral Gas
Cyberowl Ltd.
Danaos Shipping Co. Ltd
De Nora Water Technologies
DEPA SA
Desmi Greece
DNV GL
Dorian LPG Management Corp
Dynacom Tankers Ltd
Dynagas Ltd
Ecochlor Inc
Ecoroots A.E.
Elnavi Monthly Shipping Review
Elvictor Group
EMEA New Business & Account Director
Empire Navigation Inc
Enerforce Solutions and Consulting
Engstrom Shipping AB
Environmental Protection Engineering S.A.
Equinox Maritime Ltd
Erma First S.A.
Eugenides Foundation
Euploia
Eurasia Marine Consultants Co., Ltd
Euronav Ship Management (Hellas) Ltd.
FRS Shipmanagement
Furtrans Tanker & Ship Management S.R.L.
Gac Shipping SA
Gaslog Lng Services Ltd
Genimar Shipping & Trading S.A.
Geo-Crewing Ltd
George Moundreas & Company S.A.
Global Cruise Lines Ltd.
Greek Pursers Association
HELDECO
HELISS
Hellenic Centre For Marine Research-HCMR
Hellenic Lloyds S.A.
Hellenic Navy
Hellenic Shipbrokers' Association
Hellenic Shipyards
Hercules
Hilong Marine & Protective Coatings Hellas
Huayang Hongkong Shipping Co.Ltd
Hydrema Baltech Ltd
Info Tools
Intelship Ltd
INTERTANKO
Ionia Management S.A.
Jotun Hellas
JV Maritime Corp
K.Drakos Ltd
Kalaimis
Kalimbassieris Maritime
Kassian Maritime Ltd
KESEN
Kosmas Georing Services
Kyklades Maritime Corporation
Lanibra D.O.O.
LAROS
Laskaridis Shipping Co.,Ltd.
Lean Marine
Levante Ferries MC
Lloyd's Register Marine & Offshore
Lukoil Marine Lubricants
Lydia Mar Shipping Co SA
M.I.S. Ltd
M2Intelligence
Macgregor
MAN Energy Solutions Hellas Ltd.
Marasco Marine Ltd
Margetis Maritime Consulting
Marine & Industrial Systems Ltd
Marine Trust Ltd.
MarineTraffic
maritimes.gr
Mayamar Marine Enterprises
Mercury Maritime Enterprises Co SA
Metis Cyberspace Technology SA
Metropolitan College- Warsash
Minerva Marine Inc
Ministry Of Education
Ministry Of Maritime Affairs And Insular Policy
Montana Ship Management Inc
Naviera Ulises
Neda Maritime
Newport Shipping
Newsfront / Naftiliaki
Newspaper Paraskinio
Nileys
Niriis Shipping SA
OceanDynamic
Oceanking Technical & Trading SA
Oilpetco
Olympic Vision Maritime Co Inc
Oneocean Ltd
Optimum Ship Services
Orpheus Marine Transport Corp.
P & P Marine Consultants Inc
P Ship Systems Ltd
Palau International
Paragon S.A.
Penningtons Manches Cooper
Pera Marine Ltd.
Phoenix Register Of Shipping
Phoenix Shipping & Trading SA
Piraeus Marine Services SA
Polembros Shipping Limited
Prevention at Sea
Prime Tanker Managment
Prisma Electronics S.A.
Probunkers
Product Shipping & Trading
Prominence Maritime
Propulsion Analytics
Public Vocational Training Institute
Q88 LLC
Queensway Navigation Co Ltd.
Rannug Resources (USA) Ltd
Ridgeway Maritime
Rina Hellas Ltd.
Roswell Tankers Corp
Royal Blue Trading & Services
S.A. Malliaroudakis Maritime UK Ltd.
S.E. Smyrlakis & Associates
Sagias And Partners Law Firm
Salmar Shipping Ltd.
Sea Traders S.A.
Seajets
Seanergy Maritime Corporation
Seatechnic Hellas
Seatribute Shipmanagement
SGS Greece SA
Ship2Shore, Genova
SHIPMEDCARE
Sinotech Marine
SKF Hellas SA
SMIT-Boskalis
Spanopoulos Group
Speedcast
Stealth Maritime Corporation S.A
Stilvon Traders Ltd
Tao Akins And Sons
Technava S.A.
Technical Solutions Ltd
Third Millenium Shipping Ltd
Thomas Miller (Hellas) Ltd.
Tototheo Maritime
Transparency International-Hellas
Tri Bulk Shipping Ltd.
Trouvalis Automation
Ulysses Systems UK
Unigas Somalia
United Navigation
Kafkas S.A.
Valiant Shipping S.A.
Vanos S.A.
Verifuel
Vinalines Shipping
Wartsila Greece SA
Wilhelmsen Ships Service Hellas SA
World LPG Association
Xclusive Shipbrokers
Video Presentations
All presentations will be made available on YouTube in high resolution within March at the SAFETY4SEA Channel
Speaker Articles
Edited articles with key points of several presentations will be available at safety4sea.com under 'Opinions' column within this month
Event Photos
Available at SAFETY4SEA Flickr
Paper Magazine Coverage
Event will be covered on next SAFETY4SEA Log!
The Stavros Niarchos Foundation Cultural Center is a complex in the bay of Phaliron in Athens which includes new facilities for the National Library of Greece and the National Opera, as well as the 210,000 m² Stavros Niarchos Park. It is fully accessible to general public and strives to ensure that everyone is welcome and has access to the programs and services offered. The hill of the Park which is the biggest part of it, is also accessible by everyone. The touring towards the top of the hill is possible through the Park's walks and the planted rooftops of the buildings, reaching 32 meters height. The material of the walks' ground layer (stabilized ceramic floor) and the incline of the Park which is 3-5%, allow all visitors to move around the Park easily, which is also accessible to parents with strollers and people with mobility limitations.
By Car From Piraeus:
Keep driving on Mikras Asias Avenue which at the Peace and Friendship Stadium is renamed to New Posidonos Avenue towards Kallithea. As soon as you get off the New Posidonos Avenue keep straight on the Old Posidonos Avenue towards Palaio Faliro and Turn left at Epameinonda Street. Continue straight for two blocks and turn right at Peisistratou Street. Continue straight until the intersection of Peisistratou and Sachtouri Street, where the entrance of the SNFCC's parking space is located.
From Athens – Andrea Syggrou Avenue:
Follow Andrea Syngrou Avenue with direction towards Glyfada – Piraeus. Αt the junction with signage Piraeus/Glyfada at the end of Syggrou Avenue, follow the left side of Syggrou Avenue that leads to Piraeus and then turn right at the entrance of the SNFCC. Drive on the roundabout and take the first exit. Continue straight following the signs where the entrance of the SNFCC's parking space is located.
From Posidonos Avenue(Glyfada)– South Suburbs:
Follow Posidonos Avenue and at the point where the Avenue is divided with Syggrou Avenue keep left and follow the direction towards Piraeus. Keep right and take the first exit, which leads to the roundabout of the SNFCC's parking space.
By Bus or by Metro & Bus
Buses: From the Center of Athens
Lines Β2, 550: These lines pass through the metro station Syggrou Fix where you can change means of transport. Getting off at the "Onasseio" stop on Syggrou Avenue southbound, head south in the direction of the sea, up to Evripidou Street (junction with Syggrou Avenue by-lane).
From Pireaus Lines A1, B1, 130, 217, 860: Getting off at the "Tzitzifies" stop on Ethnarchou Makariou Avenue. Move on the avenue towards Glyfaga, then left onto Epaminontas Street and finally right onto Peisistratou Street.
130: Piraeus – Nea Smyrni (Tzitzifies Stop from Piraeus; Delta Stop to Piraeus)
217: Piraeus – Dafni Station (Tzitzifies Stop from Piraeus; Delta Stop to Piraeus)
550: Kifissia – Palaio Faliro (Evgenideio Stop, Syggrou Avenue northbound, Onassio Stop southbound)
860: Palaio Faliro – Schisto (Tzitzifies Stop from Piraeus; Delta Stop to Piraeus)
Α1: Piraeus – Voula (Tzitzifies Stop from Piraeus; Delta Stop to Piraeus)
Β1: Piraeus – Ano Glyfada (Tzitzifies Stop from Piraeus; Delta Stop to Piraeus)
Β2: Academia – Agios Kosmas (Evgenideio Stop, Syggrou Avenue northbound, Onasseio Stop southbound)
By Tram
From the "Τzitzifies " stop, walk towards the Navarhou Votsi street and then turn right at Peististratou street. At Peisistratou and Sahtouri street you will find the entrance of the SNFCC through its parking.
By Trolley
Line 10 from Chalandri Square to the Epaminonda stop. Walk towards Peisistratou and Sahtouri street and you will find the entrance of the SNFCC through its parking. Οn foot The following entrances are open for entering the SNFCC: • Evripidou & Doiranis (entrance for the SNFCC Visitors Center) • Evripidou & Irakleous • Evripidou & Dimosthenous (entrance for the Running Track) • Peisitratou & Sachtouri (entrance for the Parking of the SNFCC) • Esplanade Pedestrian Bridge
By bicycle
Bicycle parking spaces are available at the entrance of the parking of the SNFCC (Peisistratou and Sahtouri Street) as well as the Visitors Center (Eyrypidou and Doiranis). The parking of bicycles in these areas is under the responsibility of the owner / holder for any damages arising (theft, damage, etc.).