2020 SMART4SEA Athens Forum
For more information about the
2020 SMART

4SEA

Awards
, please click
here
.
The 2020 SMART4SEA Athens Forum was successfully concluded on Wednesday, 29th of January at the Basil & Elise Goulandris Foundation, exploring latest digital developments and smart shipping trends! The event attracted 450 delegates from the global shipping industry.
On the night before the event, the winners of the 2020 SMART4SEA Awards were announced. For more information about the 2020 SMART4SEA Awards, please click here.
Event Timetable
08:00 – 09:00 Welcome Coffee & Registration
09:00 – 10:15 Panel #1: Opening Panel – Digital Transformation
Apostolos Belokas, Managing Editor, SAFETY4SEA
Video Presentation l Brief Article
Dimitris Theodossiou, Managing Director, DANAOS Management S.A. – Digitalization in Shipping
Video Presentation l Brief Article
Andreas Chrysostomou, Chief Strategy Officer, Tototheo – Port Call Data Sharing Platforms
Video Presentation l Brief Article
Mike Konstantinidis, CEO, METIS Cyberspace Technology – Riding the "Digital Wave"
Video Presentation l Brief Article
20 min Panel Discussion & Questions Open to the floor
10:15 – 11:30 Panel #2 – Best Practices
Jason Stefanatos, Senior Research Engineer, DNVGL – Future class for a digital world
Video Presentation l Brief Article
Ioanna Vernardou, DPA / CSO, Blue Planet Shipping Ltd – Smart Software Applications for Shipboard Use
Video Presentation l Brief Article
Andreas Polidis, IT Advisor, Ionic Shipping (Mgt) Inc – Digital Transformation on board with V-BOX
Video Presentation l Brief Article
20 min Panel Discussion & Questions Open to the floor
11:30 – 12:15 Coffee Break & Networking
12:15 – 13:30 Panel # 3 – Shipping 4.0
Demetres Armanes, Senior Research Engineer, Engineering & Technology Dept. Global Ship Systems Center, ABS – International Standardization Efforts for Smart Shipping
Video Presentation l Brief Article
Borge Hetland, Chief Commercial Officer, Navtor – How e-Navigation can help you to comply to the increasingly number of rules & regulations
Video Presentation l Brief Article
Paivi Haikkola, Ecosystem Lead, One Sea – An introduction to an Autonomous Maritime Ecosystem
Video Presentation l Brief Article
John Southam, Loss Prevention Executive, The North of England P&I Association Limited – Lead on autonomous vessels
Video Presentation l Brief Article
Capt. Kostas Karavasilis, Senior Loss Prevention Executive, Thomas Miller Hellas
Video Presentation l Brief Article
20 min Panel Discussion & Questions Open to the floor
13:30 – 14:45 Panel # 4 – Cyber Security
Chronis Kapalidis, Europe Representative, HudsonAnalytix – Have you heard of CTI and CyberQI?
Video Presentation l Brief Article
Elina Souli, Regional Business Development Director V.P., American Club – Cyber Security: A P&I Perspective
Video Presentation l Brief Article
Themistoklis Sardis, IT Manager, COSTAMARE SHIPPING CO. S.A. – Big Data Applications & Cyber Security
Video Presentation l Brief Article
Zeppos Galanos, IT Security Officer, Conkat S.A
Video Presentation l Brief Article
20 min Panel Discussion & Questions Open to the floor
14:45 – 16:00 Networking Buffet
Demetres Armanes, Senior Research Engineer, Engineering & Technology Dept. Global Ship Systems Center, ABS
Demetres Armanes is currently a senior research engineer at the American Bureau of Shipping (ABS). He holds a Ph.D. in Intelligent Control and a B.Eng. in Electrical and Electronics Engineering from The University of Liverpool. He worked as a Chartered Engineer designing Marine Programmable Electronic Systems, prior joining ABS in 2010 as a Regional Account Manager for ABS Nautical Systems.
Apostolos Belokas, Managing Editor, SAFETY4SEA
Apostolos is a Maritime Safety, Quality & Environmental Expert, Consultant, Trainer and Project Manager with more than 25 years background in shipping as Technical, Marine, Safety & Training Superintendent and Consultant. He entered the industry back in early 90's as Engineering Superintendent with a leading ship manager operating a mixed fleet of bulk and oil/chemical tankers. He then shifted to regulatory compliance and QHSE as superintendent and later as a Consultant and Trainer. Apo has successfully completed a wide range of QHSE projects including 250+ management system projects (ISM/ISO 9001-14001-18001/TMSA/MLC), 500 vessel and office audits to various standards and he has trained more than 8,000 people in a wide variety of QHSE subjects. He has also presented and chaired to more than 40 conferences. He holds Mechanical Engineering Bachelor and Master's specialising in Energy & Environment and Master's Degree in Maritime Business and Business Administration (MBA), all of them awarded with distinction. Apostolos is the Managing Director of SQE MARINE, SQE ACADEMY and Managing Director of SAFETY4SEA.
Chris Bhatt, Global Sales Director, Marine, AON
Chris is global head of sales for marine at Aon, working with maritime and transport organisations around the world to help them better understand the risks inherently associated with their business operations.
He has spent more than 26 years in the industry and possesses a wealth of sales and leadership experience. Chris has a proven ability for implementing and executing sales strategy, including the delivery of sales, business administration and client retention processes. Chris is a member of the Global Marine Executive and speaks regularly on marine and risk related subjects.
Andreas Chrysostomou Chief Strategy Officer, Tototheo
Mr. Chrysostomou is a seasoned professional in the shipping industry. He holds an MBA (Master's in Business Administration) and he graduated from the University of Newcastle upon Tyne, UK, with a Bachelor of Engineering in Naval Architecture and Shipbuilding.
Mr. Chrysostomou, in his long-standing career, before joining Tototheo Maritime as CSO, was the Director of the Department of Merchant Shipping, (the Maritime Authority of Cyprus), CEO of Transmed shipping Co. Ltd. And Act. Secretary General of CLIA Europe.
He also held senior management roles in fields such as safety and security, protection of the marine environment and administration. He also served as the elected Chairman of the Design and Equipment Subcommittee of the IMO and of the Marine Environment Protection Committee (MEPC), one of the main Committees at IMO. He was twice elected and re-elected Chairman of the International Mobile Satellite Organization and served as member of the Board of Governors of the World Maritime University (WMU). He also served as President of the Institute of Marine Engineering, Science & Technology (IMAREST).
Mr. Chrysostomou's skills and integrity have been acknowledged by peers, by awarding him the 2011 Award for Outstanding Contribution to Sustainable Shipping. In November 2011 he has also been presented with the Distinguished Public Service Award by the United States Department of Homeland Security, United States Coast Guard, for his invaluable service to International Shipping and in 2013 the GST Award – Leading Shipping Personality of the Decade 2003 – 2013. Furthermore Mr. Andreas Chrysostomou was awarded The Lloyd's List Greek Shipping Award – "International Personality of the Year" 2015.
Zeppos Galanos, IT Security Officer, Conkat S.A
Zeppos Galanos is the Information Security Officer at KONKAT ATE, leading the IT security department – part of the Corporate IT Division of KONKAT and affiliated companies – a small but rather highly diversified set of companies covering mainly but not solely, maritime, off-shore ONG and aviation industries. Responsible for IT Security infrastructure, data privacy, user awareness and training, as well as GRC initiatives, such as GDPR and ISO 27001 compliance projects. Having served for many years as New Technologies Manager, he has also been involved in large information technology projects throughout the group, requiring enterprise-wide collaborative and knowledge management specific skills in the execution of my duties. Areas of expertise are project management, IT service management, knowledge management, electronic document management & workflow, and business process innovation.
Zeppos holds a BSc in MIS from the American College of Greece (Deree College), an MSc in Information Innovation from Royal Melbourne Institure of Technology (RMIT) and currently in progress of an MSc in Cyber Security from Rochester Institure of Technology (RIT)
For many years, part-time instructor at The American College of Greece in Athens in subjects having to do with Social Collaboration, Knowledge Management, Web Design, Digital Media.
Paivi Haikkola, Ecosystem Lead, One Sea
Päivi is currently working for DIMECC Ltd, heading One Sea – Autonomous Maritime Ecosystem. Päivi has a long history of working with the management of marine related companies. She started her career in the nineties consulting and meeting marine customers around the world. Since then she has worked with various strategic development projects in the pulp & paper and telecommunications industries apart from her many assignments in the marine industries. She has spoken at numerous conferences and seminars on various topics and has participated in international maritime awards panels.
Päivi has held several administrative positions in the past and worked both at shipyards and suppliers to the marine industry. Among other positions, she has previously worked as Head of R&D, Marketing Director and Administrative Manager, she has also acted as a Board Member. Päivi holds a Master's Degree in Economics (Business Administration) and Naval Architecture
Borge Hetland, Chief Commercial Officer, Navtor
Educated as an electro engineer, and practicing for some years, Borge took an additional education at Norwegian Business School and went into sale and sales channel development 21 years ago. He has been working for ABB, C-MAP and Jeppesen, as Global Sales Manager, before being a co-founder of NAVTOR in 2011, where Borge today is holding the position as CCO.
Chronis Kapalidis, Europe Representative, HudsonAnalytix
Chronis Kapalidis is the European Representative of Hudson Analytix, promoting the company's synergies in Europe on issues related to security, both physical and cyber. Chronis is also an Academy Associate at Chatham House. Before joining Chatham House, Chronis was a Navy Officer at the Hellenic Navy for 15 years, specialising on Network and Information Security and Analysis, Threat Intelligence and Maritime Operations. He stands as Visiting Research Fellow at the Dartmouth Centre for Seapower and Strategy at Plymouth University, and as a board member in several academic and scientific bodies. He is also the course director for the Certificate in Maritime Cybersecurity and Smart Shipping digital learning courses for Lloyd's Maritime Academy. He is currently based at the University of Warwick, where he is pursuing his doctoral degree on cyber risk quantification for the maritime sector.
Captain Kostas Karavasilis, Senior Loss Prevention Executive, Thomas Miller Hellas
Kostas is a Greek Master Mariner with significant seagoing experience on-board Bulk Carriers and Cruise Ships. Prior to joining Thomas Miller's Hellas office in December, 2019 he worked as Claims Manager for a local hull insurer, garnering more than 10 years of experience within the marine insurance industry. Kosta is certified by Lloyds Register of Shipping as an ISM and ISPS Internal Auditor. He deals with Loss Prevention related matters and operational enquiries for local Members, and he also conducts crew seminars.
Mike Konstantinidis, CEO, METIS Cyberspace Technology
Mike Konstantinidis, Co-Founder and CEO at METIS Cyberspace Technology SA., is a senior Mechanical Engineer (BSc, MSc), with more than 25 years of insightful experience in leading organizations, heavily focusing the last years to the Maritime Sector. Based on the broad range of skills he has developed during his career, Mike is currently making a significant contribution to the penetration of digitalization concepts as well on the introduction of Artificial Intelligence and Machine Learning technologies in favor of the shipping industry. His main aim is the effective design and execution of operational and business strategy plans, ensuring competitiveness and profitability growth of the Global Maritime.
Andreas Polidis, IT Advisor, Ionic Shipping (Mgt) Inc
Andreas Polidis was born in Greece in 1971. He has a strong presence in the IT market for more than 25 years through which he has been involved successfully in numerus IT&T projects. He has been involved both in the analysis and design stages as well as in the implementation and project management. The wide range of IT areas covered along with the diversity of the projects involved helped him build a robust and enhance experience on IT&T requirements and specifications.
Fulfilling his childhood passion with electronics, he obtained a diploma in Electronic Engineering from a local private college and then moved on with a bachelor's degree in "Computer Information Systems" and "Media Communications" from University of Indianapolis. As an enthusiastic IT professional, he always seeks knowledge and thus several certifications and seminars conclude his educational background, on an ongoing process.
Throughout his career he has worked for local IT companies but also for large multinational firms, obtaining various positions as a senior engineer and IT Manager. For 15 years as an IT&T senior consultant he helped organizations, so much in the private sector as well as in the public sector, to run complex and demanding projects in order to enhance their productivity and build the completive advantage required to maintain growth. The advance communication and collaboration skills along with the leadership aspect of his character constitute a result driven and successful consultant and project manager.
The last 5 years he works with Ionic Shipping (Mgt) Inc. as an IT Advisor in designing and implementing an upgraded IT&T infrastructure to support company's operations and growth. With a focus on shipping challenges and the new regulations for cyber security, he designed and implemented a new IT solution for vessels, the V-BOX. The design of the V-BOX enhances security, reliability and performance of all vessel's operations related to IT, while it standardizes and unifies all IT processes onboard based on the needs of the shipping company.
Themistoklis Sardis, IT Manager, COSTAMARE SHIPPING CO. S.A.
Mr. Sardis is the Head of the IT Department of Costamare and is responsible for the ICT support of the company's main office and the fleet, including satellite communications. He holds a Diploma in Electrical and Computer Engineering from the National Technical University of Athens, an MSc in Data Communications from at the University College London, and an MBA (Finance) from the Athens University of Economics and Business, where he graduated as top of his class. He is also PMP and ITIL v4 certified. Mr. Sardis is the current Vice-President of the Association of Maritime Managers of Information Technology and Communications (AMMITEC).
Elina Souli, Regional Business Development Director V.P., American Club
Elina Souli is a lawyer qualified both in Greece and UK with over 20 years of experience in P&I and FD&D matters. She obtained her Law Degree from the Aristoteleio University of Thessaloniki and holds an LLM degree from Southampton University in UK.
She started her career as an Associate lawyer in one of the major shipping firms in Greece before joining an IG P&I Club office in 1999 where she dealt with a wide range of P&I as well as FD&D cases over the years. She received specialized training in crisis management of marine emergencies and she, thereafter, handled major casualties within the scope of her role as Casualty Coordinator of the Greek office. In 2016 she was appointed Head of Defense and she has represented Owners in various Arbitration and Mediation hearings both in UK and USA.
Elina joined SCB (Hellas) Inc., the Piraeus Claims Liaison Office for the Managers of the American P&I Club, (Shipowners Claims Bureau Inc., NY) in November 2018 where she currently holds the position of Regional Business Development Director, V.P – FD&D Manager .
She is regularly invited as a speaker in various International Conferences related to P&I and Marine Insurance topics and she is a visiting lecturer at the LLM course of Athens Law School.
John Southam, Loss Prevention Executive, The North of England P&I Association Limited
John joined North in December 2016 and is in our Loss Prevention department. John is a Master Mariner and joined from a survey and marine consultancy company. Previous to this John was engaged in shipyard operations conducting new build DP vessel projects in Asia as an owners project representative. He also worked at sea for 16 years, initially on Container Vessels with P&O Nedlloyd, and then on board offshore vessels including a range of DP vessels, AHTS, PSVs, drilling units, and offshore wind farm construction lift boats.
Jason Stefanatos, Senior Research Engineer, DNVGL
Jason Stefanatos is a Senior Research Engineer in DNV GL located in Piraeus, Greece. He holds a degree in Naval Architecture and Marine Engineering from the NTUA and his field of expertise includes includes digital services, Cyber Security, machinery systems and fleet performance assessment, design and operation optimisation, hybrid-electric propulsion systems, and energy efficiency. He has 15 scientific and industrial publications. The past 3 years has been actively involved in many digitalization projects of DNV GL both (research and applications). Currently he is part of the Business Development team and regional responsible for the following lines of services: Cyber Security, Environmental compliance, and Performance.
Dimitris Theodossiou, Managing Director, DANAOS Management S.A.
Mr. Dimitris Theodossiou is the cofounder and Managing Director of DANAOS MANAGEMENT CONSULTANTS S.A., a worldwide leader in maritime software solutions, since 1986. Mr. Theodossiou holds a MEng. Diploma in Naval Architecture and Marine/Mechanical Engineering from National Technical University of Athens, a MSc in Information Technology and a MSc. in Industrial Marketing from UCL, University of London.
As a cofounder of DANAOS MANAGEMENT CONSULTANTS S.A., Mr. Theodossiou has developed several maritime software solutions in Financial/Ship Management and Commercial domains, has managed a plethora of maritime composite systems and has leaded scientific teams for several European Research programmes, including ORISMA Franz Edelman finalist Program and WAVES Fleet Management, Lloyds 2015 Big Data Intelligence award. Mr. Theodossiou is a member of The Technical Chamber of Greece (TEE-TCG).
Ioanna Vernardou, DPA / CSO, Blue Planet Shipping Ltd
Ioanna Vernardou is a maritime professional with 10 years experience in the field. She held positions of HSQE Manager, DPA and CSO at Greek and Cypriot based Shipping Companies. She has worked extensively in developing and maintaining Safety Management Systems, conducted numerous shipboard audits and sailed onboard bulk carriers for several months. Ioanna Vernardou is a member of the International Propeller Club and WISTA Hellas. She is a graduate of Geitonas School and holds a Bsc in Shipping Operations & Management.
ABS
As a leading provider of classification services to the global offshore and marine industries, ABS is guided by its mission to promote security of life, property and the natural environment. ABS offers support during initial concept design, design approval and construction and provides lifecycle services.
ABS offers an independent and uncompromised perspective on classification and statutory critical items. ABS leverages its years of experience in working with the marine industry to the benefit of our clients by providing an impartial assessment that relies on time-tested practical survey assessment techniques and the most advanced engineering rigor.
Through a global network, ABS delivers services and solutions to clients, providing core competencies of survey, engineering and auditing. ABS' vast network of offices around the world provides a flexible and highly efficient support system that all use the same consistent approach when applying various rules and requirements. The commitment to service is what distinguishes ABS as a true class leader and a trusted partner to our clients throughout the life of their assets.
ABS has an unparalleled commitment to safety that underscores all that it does as an organization. The safety record of the ABS-classed fleet validates our commitment to safety leadership.
Standing on its record of independence, exceptional class service, safety and technology leadership, ABS delivers value at every stage of development of an offshore asset or marine vessel. With a passion for making the world a safer place, while also delivering practical and innovative solutions, ABS stands ready to assist and advance safety in the marine and offshore energy industries.
The American Club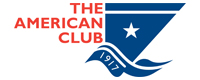 American Steamship Owners Mutual Protection and Indemnity Association, Inc. (the American Club) was established in New York in 1917. It is the only mutual Protection and Indemnity Club domiciled in the United States – indeed, in the entire Americas. The Club is a member of the International Group of P&I Clubs, a collective of thirteen mutuals which together provide Protection and Indemnity insurance for some 90% of all world shipping. Protection and Indemnity insurance (commonly referred to as "P&I") provides cover to shipowners and charterers against third-party liabilities encountered in their commercial operations. Responsibility for damage to cargo, for pollution, for the death, injury or illness of passengers or crew and for damage to docks and other installations are examples of typical exposures. Running in parallel with a ship's hull and machinery cover, traditional P&I such as that offered by the American Club distinguishes itself from ordinary forms of marine insurance by being based on the not-for-profit principle of mutuality where Members of the Club are both the insurers and the assureds.
Arcadia Shipmanagement Co Ltd
ARCADIA Shipmanagement provides safe and reliable transportation of oil by sea, through a modern fleet, setting top objectives for Safety, Quality and Environmental protection. To achieve these, Arcadia is dedicated to develop and sustain a strong working relationship with all parties involved in International oil trade, based upon mutual trust and reliability.
Safety is enhanced by establishing a risk assessment system for hazard identification, risk management and control, adressing guidance for the prevention of errors, hazardous situations and incidents, through reporting and investigation procedures and providing training of personnel at Company's in-house maritime training centre and by attending externally provided courses.
Quality is maintained by undertaking auditing and evaluation process, with commitment towards the continual improvement of HSQE performance, through setting and measuring various Key Performance Indicators, analysing N/C reports, reviewing findings from internal audits ashore and onboard.
The Environment is protected by preserving and whenever possible, further reducing the burden on the environment by setting and achieving tougher voluntary standards, such as Green Award. Moreover, by aiming for the reduction of identified environmental impacts of Company activities to air, sea and land, to the possible extend and seeking to conserve energy and materials, through recycling and waste reduction programs.
Blue Planet Shipping Ltd (BPS)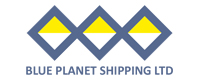 Blue Planet Shipping Ltd (BPS) was established and based at Piraeus since 1996, to manage 8 Dry Bulk Carriers. In 1998, BPS split into two separate companies. BPS retained its root name and Third Millenium Shipping Ltd (TMS) was set up to manage vessels for different owners. BPS managed 7 out of the 8 vessels; (AKMI – ARIS – EVMAR – COSMAR – ALMAVITA – AFROS & ALKIMOS) and the management of the ASTROMAR was undertaken by TMS. In 2002, clients of the company placed an order for 6 New Building Supramax vessels in China, of which 5 were delivered in 2003 and 1 in 2004. The new vessels (APOLLON – APEX – AKMI – EVNIA – NICOLAOS A and AVRA) were registered under Cyprus and Greek Flags. With the company by then managing a total of 14 vessels, it began recruiting different nationalities to man the ships, focusing mainly on Greek, Ukrainian, Burmese and Moroccan crews.
Capital Shipmanagement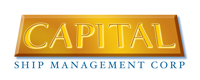 Capital Ship Management Corp. ('Capital') is a distinguished oceangoing vessel operator, offering comprehensive services in every aspect of ship management, currently operating a fleet of 55 vessels including 41 tankers (6 VLCCs, 5 Suezmaxes, 2 Aframax, 27 MR/Handy product tankers and 1 small tanker), 4 modern Capesize bulk carriers and 10 container carriers with a total dwt of 5.70 million tons approx. Capital is a a subsidiary of Capital Maritime & Trading Corp. The fleet under management includes the vessels of Nasdaq-listed Capital Product Partners L.P.
CHANDRIS HELLAS INC.
CHANDRIS (HELLAS) INC. is a Ship Management Company specialising in the management and operation of oil / chemical tankers as well as bulk carriers. The vessels are owned by individual companies and are registered mostly under the Greek Flag. All vessels are managed from Piraeus Head Office.
The company was established in 1915. The Chandris Fleet operated in the 1920's and 1930's and up until the Second World War. During the war the company lost a substantial number of vessels and rebuilt its fleet with an active newbuilding program in the 50s and 60s.
In 1950 Chandris (Hellas) Inc. became the fleet's managing company and during the 60s, 70s and 80s, the average number of ships under management ranged from between 20 to 30 ships with an average size of 1.2-1.5 million DWT tonnes.
In 1997 Chandris (Hellas) Inc. embarked on a fleet renewal and enlargement programme. Now the fleet's deadweight capacity is close to 3 million DWT tones with an average age of 9 years old.
The vessels fly the Hellenic and other Flags and the crew, although multinational, mainly consist of Greek officers.
ClassNK
Nippon Kaiji Kyokai, known as ClassNK or NK, is a ship classification society. The Society is actively engaged in a growing range of ship related activities and services aimed at contributing to promoting the protection of human life and property at sea as well as protection of the marine environment. ClassNK is dedicated to ensuring the safety of life and property at sea, and the prevention of pollution of the marine environment. To achieve this mission ClassNK will: Focus on delivering the highest quality classification services, by the highest quality personnel, while maintaining its totally independent third party, non-profit status.
Focus on the development of relevant rules, procedures and guidance, and maintain and develop its commitment to scientific and technological research and development. Maintain and develop its global operations in line with the needs of clients using its services. ClassNK has earned an outstanding reputation for its long-standing dedication to safeguarding life and property at sea and preventing marine pollution through the establishment of universally recognized standards for the design, construction and maintenance of ships and other marine structures.
The principal work of the Society's expert technical staff is to undertake surveys to ensure that the rules which it has developed are applied to newbuildings and existing ships to ensure their safety. The rules cover not only hull structures, but also propulsion systems, electrics,electronic systems, safety equipment, cargo handling gear, and various other areas. ClassNK's surveyors work in shipbuilding and repair yards and at ports across the world, wherever they may be called upon to examine the condition of a ship.
The Head Office is located in Tokyo and in Chiba, Japan, and there are branch offices at the major Japanese and overseas cities throughout the world. (see Contact us) As of the end of November 2018, the Society had 9,055 ships totaling over 250 million g.t. under class. This figure represents approximately 20 percent of the world merchant fleet currently under class.
COSTAMARE Inc.
Costamare Inc. is a leading international owner of containerships. With a fleet of vessels ranging from about 1,000 TEUs to about 14,000 TEUs capacity, Costamare Inc. serves ocean carriers that demand a high standard of safety and reliability and are, in most cases, among the world's largest liner companies. Costamare Inc. and its predecessors draw on a history of more than 41 years in transportation of goods by sea, with more than 30 years of these in container transportation.
DNVGL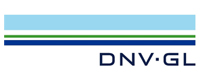 Driven by our purpose of safeguarding life, property and the environment, DNV GL enables organizations to advance the safety and sustainability of their business. We provide classification and technical assurance along with software and independent expert advisory services to the maritime, oil and gas, and energy industries. We also provide certification services to customers across a wide range of industries. Combining leading technical and operational expertise, risk methodology and in-depth industry knowledge, we empower our customers' decisions and actions with trust and confidence. We continuously invest in research and collaborative innovation to provide customers and society with operational and technological foresight. With our origins stretching back to 1864, our reach today is global. Operating in more than 100 countries, our 16,000 professionals are dedicated to helping customers make the world safer, smarter and greener. DNV GL is the world's leading classification society and a recognized advisor for the maritime industry. We enhance safety, quality, energy efficiency and environmental performance of the global shipping industry – across all vessel types and offshore structures. We invest heavily in research and development to find solutions, together with the industry, that address strategic, operational or regulatory challenges.
Dorian LPG
Dorian LPG is a pure-play LPG shipping company and a leading owner and operator of modern VLGCs. Dorian LPG currently has four modern VLGCs and one pressurized LPG vessel on the water. Dorian LPG has 18 ECO VLGC newbuildings due for delivery in 2014, 2015 and 2016 from HHI and Daewoo Shipping and Marine Engineering Ltd., including the 13 that it acquired from Scorpio Tankers. Dorian LPG has offices in Connecticut, London, and Piraeus.Dorian LPG is incorporated in the Republic of The Marshall Islands.
Eastern Mediterranean Maritime Limited
Eastern Mediterranean Maritime Limited (EASTMED) offers seaborne transportation services to the energy, industrial and agricultural sectors. Our reputation has been built on the quality services we provide to our customers, over the 42 years of our operation by linking supply and demand regions of the world, with shipping operation excellence.
Our solid expertise in the ocean transportation business helps our customers to execute their strategy, create new opportunities and improve their performance against peers.
By operating a fleet of world class tankers we move crude oil and its products across the globe. We cooperate with the petroleum industry players and provide midstream services to equity producers, refineries and traders.
We also work together with leading food and grain processing companies, helping them to transport safely and efficiently bulks of agricultural products from the farms to the markets of the world.
Hudson Analytix

Hudson Marine works closely with its clients to help them move forward with confidence in today's technically complex and environmentally sensitive world. Hudson Marine's comprehensive services encompass all areas of risk management, emergency and regulatory preparedness, incident prevention and response. Our perspective is informed by the technical, operational, commercial, regulatory and environmental factors governing our industry. Our strength is based on our experience and our history. But our success is based on our commitments, our relationships and our ability to help our clients operate more successfully in today's increasingly challenging industry.
Latsco Marine Management Inc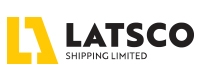 Starting from 1st January 2019, Consolidated Marine Management Inc. has changed its name to Latsco Marine Management Inc. Since its establishment back in 1997, Consolidated Marine Management Inc. represents the shipping element of business industries where Latsis Companies' Group operates; as being solely responsible for the Technical Management of the vessels owned by the Group, including Oil Tankers, Chemical Tankers and LPG Carriers.
In accordance with Owners' vision and strategy to further strengthen and invest on the shipping industry, Consolidated Marine Management Inc. has completed within the last four (04) years a significant renewal and expansion of its fleet vessels with success and in line with Owners' principles and standards.
Now, the time has come to reflect the Owners' strong engagement so far and future commitment to further evolve their shipping investment into the name of the company; renaming such in LATSCO MARINE MANAGEMENT INC. and launching, in parallel, the new era of investments on shipping for the Latsis Companies' Group.
For this reason, the core assets of Consolidated Marine Management Inc. (i.e. people, values, ethics, system, policies, principles), along with the goal for Operational Excellence (through Zero Incidents and Customers' Satisfaction) will remain UNCHANGED under the new name of the Company.
Latsco Marine Management Inc. continues the journey of Latsis Companies' Group in shipping embraced with the same philosophy and values, manned with the same personnel and implementing the same system under the guidance, support and investment of its Owners.
MacGregor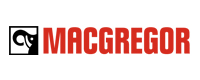 MacGregor is a family of innovators. By offering engineering solutions and services for handling marine cargoes and offshore loads we make the sea more accessible, safe and reliable for those whose livelihood depends on the changing conditions of the sea. To enable that we have a variety of strong product brands and committed experts with a passion for solving challenges – and the power of the sea is sure to provide those.
METIS Cyberspace Technology
METIS CYBERSPACE TECHNOLOGY SA, established in 2016, specializes in the development of innovative solutions that empower shipping companies on their journey towards digital transformation. Based on a team of skillful engineers with considerable expertise in mechanical & naval engineering as well as extensive business know-how in shipping, METIS has managed in less than 4 years to make a significant impact in the Global Maritime Industry. The solution provided by METIS incorporates a fully automated, accurate and reliable Data Acquisition system and a high-grade Qualitative & Quantitative Data Analysis platform. Utilizing the power of Artificial Intelligence and Machine Learning, METIS provides useful and actionable information that address the needs of various roles, departments and levels of management within a shipping company. The scope is to provide a solid ground of intelligence based on which the employees of a shipping company will be able to accomplish their everyday tasks, plan upcoming events, diagnose problems, resolve critical issues and make justified decisions. The direct benefits for the shipping company are significant and have to do mainly with the increase in the operational efficiency (onboard & onshore), the reduction of the operational cost and the optimization of the planned maintenance process.
MINERVA Marine
Minerva Marine Inc. was established in 1996 by Andreas J. Martinos and to this day remains a private and independent company.
Minerva quickly grew from a tanker manager of 6 vessels to the committed Aframax operational leader that it is today. Minerva has further expanded its operations to include, from MRs to VLCCs (Chemical Product and crude oil carriers) in the tanker segment, and Capesize in the bulker segment.
Today, Minerva has established business with all major oil companies, while it has grown into a valued ice partner for most of the Baltic charterers. The company continues to engage in new business partnerships, having the customers' ever-changing needs always at the forefront.
NAVTOR
NAVTOR is a market leader in the provision of innovative e-navigation solutions, services and technology for the maritime sector. All of NAVTOR's products and services are developed in line with the company philosophy of simplifying tasks, increasing efficiency and improving operations. Through the application of cutting edge digital technology, NAVTOR's team makes life easier for navigators, and safer, clearer and more efficient for shipowners and operators.
The firm was established in 2011 and is headquartered in Egersund, Norway, with sub-sidiaries in St Petersburg, Russia (NAVTOR Russia LLC), Singapore (NAVTOR Singapore Ltd. Ptd.), Japan (NAVTOR Japan K.K.), UK (NAVTOR UK Ltd.), the United Kingdom (NAVTOR UK Ltd.) and Sweden (NAVTOR NAUTIC AB).
Neptune Lines
Neptune Lines, founded in 1975, is a leading car carrier operator providing frequent, reliable and high-quality services to the automotive industry. The company operates regular liner services in more than 30 key ports in 19 countries in N. Europe, the entire Mediterranean as well as the Black Sea.
Neptune Lines has formed direct contracts and established long-standing relationships with all major car and commercial vehicle manufacturers, as well as with leading 3PL and 4PL companies, transporting more than 1,1 million cars and light commercial vehicles annually. It, also, specializes in the safe handling of project cargo, high and heavy units, agricultural and construction equipment (near zero percent damage ratio).
Neptune Lines operates 16 Pure Car and Truck Carrier ("PCTC") vessels with a total carrying capacity of almost 54,000 units. Τhe average fleet age correlated with the carrying capacity is 8,5 years and comprises one of the youngest fleet of PCTC vessels in Europe.
Neptune Lines is firmly committed to the protection of the environment through established Environmental & Energy Efficiency policies. Specific measures such as voyage and speed optimization, application of advanced silicon based antifouling products and propeller re-blading, are only part of Neptune Lines energy efficiency programs.
Neptune Lines is a signatory to the 'United Nations Global Compact (UNGC)' submitting an annual 'Communication on Progress' (COP) report, publicly available on the UN Global Compact website. The company is also an active member of the Maritime Anti-Corruption Network (MACN).
North of England P&I Club
North P&I Club is a leading global marine insurer providing P&I, FD&D, war risks and ancillary insurance to 195 million GT of owned and chartered tonnage. Through its guaranteed subsidiary Sunderland Marine, North is also a leading insurer of fishing vessels, small craft and aquaculture risks. The Standard and Poor's 'A' rated Club is based in Newcastle upon Tyne, UK with regional offices and subsidiaries in China (Hong Kong and Shanghai), Greece, Japan, Singapore, USA and Sunderland Marine offices worldwide. North is a leading member of the International Group of P&I Clubs (IG), with over 12% of the IG's owned tonnage. The 13 IG clubs provide liability cover for approximately 90% of the world's ocean-going tonnage and, as a member of the IG, North protects and promotes the interests of the international shipping industry
Orpheus Marine Transport Corporation (OMTC)
Orpheus Marine Transport Corporation(OMTC) is a ship-management company based in Athens, Greece. OMTC operate a very modern fleet of high-specification, fuel-efficient vessels in the Dry-Bulk and Tanker sectors. All vessels are built at the world's most reputable shipyards to ensure the best build-quality, steelwork and technical innovation available. OMTC uses Lyras Maritime Ltd. as exclusive London Agents, benefitting from the extensive experience and contacts of the Lyras Family
RISK4SEA
RISK4SEA is an online intelligence platform providing inspection analytics, fleet & ship operator benchmarking. Using big data analytics an operator may benchmark his ships, fleet & company against industry standards and get a clear insight of his performance gaps and a roadmap to continually improve.
SQEMARINE

SQE Marine is a leading provider of Safety, Quality and Environmental Solutions providing Consulting, Training and Information products in these areas. We have been successfully providing a product and service range to more than 1,200 clients (based in 75+ countries) over the last 20 years, operating a DNVGL Certified Training Center and a LR ISO 9001 certified management system.
Strong enough to provide immediate response and feedback to all client queries and needs, we provide a range of competitively priced services and timeliness for product / service delivery; we provide foolproof products and services to ensure full after sales support for as long as necessary. Last but not least, technical competence is the core of our management system & operations.
Our vision is to be a leading world class corporation that provides reliable maritime solutions in the areas of Quality, Health, Safety, Environmental, Crisis, Security, and Risk Management. Our mission, therefore, is to provide real life, effective and efficient maritime solutions range including Consulting, Training and Information provision in order to maximize client benefit and minimize risk.
Tototheo Group
Tototheo Group is one of the first and considered as the leading supplier of high-quality sophisticated on-board electronic equipment in Cyprus. With the headquarters strategically located in Limassol and offices in Athens, Singapore and Dubai, the Group continues to grow with new locations and services offered worldwide. As an active member of the Cyprus Shipping Community, Tototheo is a member of several local and international organizations. Sharing knowledge and experiences is a basic principle of the company which allows us to grow, dynamically respond to the market needs and even foresee and affect trends and changes.
Established in Limassol the Group specializes in innovative, efficient and functional solutions in the fields of satellite and radio communication, automation, navigation systems, ship repairs and spare parts supply. Every day we support our customers with the supply and installation of high quality on-board electronic equipment, maintenance and integration engineer duties, security and surveillance for the equipment in use, online tracking solutions and management tool, consultancy services.
Our fast and reliable service through a world-wide network of qualified partners and branches along the international shipping routes enables us to serve merchant fleets, the offshore industry, the fishing industry and governmental organizations.
Tsakos Group of Companies
The Tsakos Group traces its origins deep in the passage of time, well beyond it's almost half a century continuous activity and growth. Its roots can be found at the heart of the maritime tradition of Greece, in the metropolis of Greek shipping, the Aegean archipelago island of Chios. For Captain Panagiotis Tsakos, the founder of the Group, going to sea was a natural course, a matter of destiny. Following a generations' long tradition in shipping, he advanced through the ranks of deck officer until he became a shipmaster and eventually a shipping executive. It was equally natural for him to lead a small group of investors on to the acquisition of his first ship. Joined by his family and friends and prompted by his life time companion and wife Dr Irene Saroglou-Tsakos, he led that little company to its current size and diversity. With the active encouragement and support of colleagues and the active involvement of his children Nikolas and Maria, the company was fast expanded sustaining a steady growth through the troughs highs and lows, of the industry. Tsakos Shipping and Trading S.A. was the first of the companies to comprise what now is known as the "Tsakos Group of Companies". Over the ensuing years, the Group established a number of affiliated and associated companies around the globe significantly expanding its shipping activities and world-wide operational capability while building a reputation of solid performance in reliable maritime transport services, thereby acquiring a strong reputation within the shipping industry as the preferred partner of choice for a wide range of entrepreneurs.
UK P&I Club
The UK P&I Club is one of the oldest P&I clubs in the world. It provides Protection and Indemnity insurance in respect of third party liabilities and expenses arising from owning ships or operating ships as principals. One of the largest mutual marine protection and indemnity organisations it insures over 200 million tonnes of owned and chartered ships from more than fifty countries across the globe.
A.E. Nomikos Shipping Inv Ltd
Abacus Marine Consultants
ABC Maritime
ABS
Advanced Marine Solutions
AIMS Shipping Corporation
AIRBUS
Albatros Management Inc
Alberta Shipmanagement Ltd
Amalia Tankers Inc.
AMC College
AMMITEC
Annpeters Global Humanitarian Foundation
APT Info Systems S.A
Argosystems
Arion Enterprises Inc.
Ariston Navigation Corp.
Armada Cyber
Arpedon P. C.
Athenian Sea Carriers
Bahamas Consulate
BHCC – British Hellenic Chamber of Commerce
BIMCO
Blue Planet Shipping Ltd
Bureau Veritas
C Teleport
Capital Ship Management Corp.
Carouzo Shiptrade Ltd.
Celebrity Cruises
Central Ship Management Ltd (DMCC)
ChartCo Limited
Chartworld Shipping Corp.
Chevron Marine Products Hellas SA
Chios Marine Club
Chronos Shipping Co. Ltd
ClassNk
Compassair
Conkat S.A
Consulate Of Chile
Cosmote
Costamare Shipping Co. S.A. – Big Data Applications & Cyber Security
Cromar Insurance Brokers Ltd
Cyberowl Ltd.
Danaos Management S.A.
Deckhouse Communications Inc
Diana Shipping Services S.A
Diaplous Maritime Security Services
Diek Neas Smyrnis
DNV GL
Dorian LPG
Dynacom Tankers Mgt
Eastern Mediterranean Maritime Ltd.
ECG
Ecoroots A.E.
Electropneumatic SA.
Eletson Corporation
ELNAVI
Elvictor Group of Companies
Embassy of Cyprus in Athens
Empire Navigation Inc
Enerforce Solutions and Consulting
Enesel Limited
Enterprise Greece
EPE SA
Epic Marine Services Ltd.
Eurasia Marine Consultants Co., Ltd
Frourion ICT
Furtrans Tanker & Ship Management S.R.L.
Furuno Hellas S.A
GAC Shipping SA
Gaslog LNG Services Ltd.
Ghana Navy (Ghana Military Academy)
GNS LTD
Golden Union Shipping Co. S.A
Gourdomichalis Maritime S.A.
Greek Pursers Association
GTT Analytics Ltd.
HELISS
Hellenic American University
Hellenic Coast Guard
Hellenic Lloyds S.A.
Hellenic Naval Academy
Hellenic Shipbrokers' Association
Hellenic Tankers Co. Ltd.
Hellenic-Spirit SA
Hellespont Steamship Corp
Hercules
Huayang Hongkong Shipping Co. Ltd
HudsoAanalytix
Hydrema Baltech Ltd
IB Influencing Business
IB Marine
Ikaros
IMES
IML Marine Services
Infinity Shipping
Info Tools
Institute Of Communication And Computer Systems (ICCS)
INTEC S.A.
Interunity Management Corporation
Ionic Shipping (Mgt) Inc
Kairoi LLC, USA
Kappa Marine Consultants Ltd
Katradis S.A.
KPMG
LAROS
Latsco Marine Management
Laurel Carriers Inc.
Levante Ferries MC
Lomar Shipping Ltd
M/Maritime
M2INTELLIGENCE
Macgregor
Mamalis Travel
MAN Energy Solutions Hellas
Marine Traffic
Marine, Aon
Marinefields Holding Ltd
MarinFloc
Maritimes.gr
MARLINK
Mayamar Marine Enterprises
MCS LEX Shipping Law Consultants Ltd
Mediterranean College
Melco Petroleum
Metcon I. Andreadellis
MeteoGroup
METIS Cyberspace Technology SA
Metlochast Hellas Ltd.
Metropolitan College
Metrostar Management Corp.
Minerva Marine Inc
Ministry of Education
MLTC
Morfotico/Culture Club
Napa
National and Kapodistrian University of Athens
National Technical University of Athens
Navarino
Naviera Ulises Ltd
NAVTOR
Nepal Civil Society (Cis Nepal)
Nestos Shipping Group
New Shipping Limited
Newsfront / Naftiliaki
Nhreus
Niriis Shipping S.A.
Novartis
Nynemia
Oceanking Technical & Trading S.A
OceanManager Inc.
Oceantech Shipping & Trading
Ogenmarine
Olympia Electronics
One Sea
Optimum Marine Management Ltd.
Orpheus Marine Transport Corp
OTESAT-MARITEL
Palau International Ship Registry
Palermo S.A.
Panama Maritime Authority
Paragon SA
Phoenix Shipping And Trading SA
Piraeus Association for Maritime Arbitration
Piraeus Marine Services.SA
Piraeus365.gr
PL-LEX Law
Pole Star Space Applications
Polish Register of Shipping Hellas
POLROM MCO
PPG
Prevention At Sea Ltd
Prisma Electronics SA
Prominence Maritime SA
Propulsion Analytics
Q88 LLC
Queensway Navigation Comp. Ltd.
Risetech Media
Rokas International Law Firm
Roxana Shipping SA
S.A. Malliaroudakis Maritime UK Ltd.
S.E. Smyrlakis & Associates
Safeport
Samos Steamship Co
School of Engineering, Department of Naval Architecture, Athens
Sea Traders S.A
Sea World Management & Trading Inc.
Seacoast Energy and Logistics Limited
Seastar Chartering Ltd.
Shelton Navigation Inc.
Ship2Shore
Shipmedcare
Shipmoney
Sinotech Marine
SKF Group
Small Cyclades
SMIT – Boskalis
Solent University, Southampton / Metropolitan College
Space Electronics
Starbulk S.A.
Stilvon Traders Ltd
Stratecognre Ltd. (UK)
Sun Enterprises Ltd.
Tech Mar
The American Club
The Bahamas Maritime Authority
The North of England P&I Association Limited
ThinkCompass Software
Thomas Miller Hellas
TNL (The Navigation Leaders)
TOTAL Marine Solutions
Tototheo Maritime
Transparency International-Hellas
Trouvalis Automation
Tsavliris Salvage Group
UK P&I Club
ULB University
Ulysses Systems
United Navigation
University of Piraeus
University of The Aegean
University of West Attica
Ursus Maritime Capital
Ships Greece Ltd.
Valiant Shipping S.A.
Valibe
Vanos S.A.
Veritas Training Center
Videotel Marine International
Virtual Maritime Services
Vocational Training Institute Of Glyfada
Wartsila Voyage Greece
Wave Energy Ltd
Willis Towers Watson
WIMA
WISTA
World-Link Communications
Digitalization, cyber and ship autonomy shaped discussions at 2020 SMART4SEA Forum
The 2020 SMART4SEA Athens Forum was successfully concluded on Wednesday 29th of January 2020, at the Basil & Elise Goulandris Foundation, attracting 450 delegates from the global shipping industry.
The event was organized by SAFETY4SEA, having MacGregor as lead sponsor. Other sponsors included ABS, American P&I Club, Arcadia Shipmanagement Co Ltd, Blue Planet Shipping Ltd (BPS), Capital Shipmanagement Corp., XChandris (Hellas) Inc., ClassNK, Costamare Shipping Company SA, DNV GL, Dorian LPG, Eastern Mediterranean Maritime Limited, HudsonAnalytix, Latsco Shipping Limited, METIS Cybertechnology, MINERVA Marine Inc., NAVTOR, Neptune Lines, North of England P&I Club, Orpheus Marine Transport Corporation- Lyras Maritime Ltd., RISK4SEA, SQE Marine, Tototheo Maritime, Tsakos Group of Companies and UK P&I Club. Supporters of the event included A.M.M.I.TE.C., CIRM, Chios Marine Club, Hemexpo, WIMA, and WISTA Hellas.
The event gathered experts across the maritime industry who shared their contributions on key smart shipping trends, including the digital transformation of the maritime sector, pushed by big data, artificial intelligence and software applications.
Moreover, the issue of e-Navigation occupied a dedicated panel, further progressing industry discussions on the hot debate of autonomous ships.
Last but not least, presentations and discussions touched upon the increasingly challenging topic of cyber threat, in terms of implications for the shipowners and from the P&I perspective.
Key outcomes of the 2020 SMART4SEA Forum
Rising wave of digitalization can transform crews' everyday tasks, enabling ship-to-shore connectivity
Digitalization is the means and not the target
Big data collection and processing enables better decision-making
AI can reduce the impact of human error and even cut down emissions
Crew training is critical for cyber resilience
Autonomous technologies could reduce costs, increase safety and sustainability
e-Navigation could enable bigger environmental compliance
Regulatory framework on autonomous ships is tricky for P&I
Presentations were given in four panels as follows:
Panel #1 – Digital Transformation
Opening the event, Mr. Apostolos Belokas, Managing Editor, SAFETY4SEA, welcomed the delegates and provided a short recap of Tuesday's SMART4SEA Awards that took place at the Yacht Club of Greece, Piraeus. He also made a short introduction to shipping digitalization and then gave the word to the panellists of the SMART4SEA Forum.
Continuing, Mr. Dimitris Theodossiou, Managing Director, DANAOS Management S.A., shared key highlights of IT in shipping roadmap: Blockchain, AI, satellite communications, mobile devices, augmented reality, virtual reality, and autonomation have created a new era for shipping and can transform ship-to-shore communication, while big data collection and processing has enabled decision-making flexibility, but more can be done, he stressed.
In his presentation on Port Call Data Sharing Platforms, Mr. Andreas Chrysostomou, Chief Strategy Officer, Tototheo, questioned whether vigorous analytical and real time methods are enough to help shipping companies improve the efficiency of their fleet. Highlighting that in today's interconnected world, every detail in the logistic chain is important for optimization, he argued that data sharing platforms provide a significant benefit for a holistic situational awareness and, subsequently, ensure performance to overall shipping.
With his presentation, Mr. Mike Konstantinidis, CEO, METIS Cyberspace Technology, addressed briefly the necessity for the digital transformation in the maritime, as well as the contribution of smart technologies such as Artificial Intelligence and Machine Learning in the development of a new era in shipping. For instance, he stressed, AI will enable fleets of the future to dramatically improve efficiencies by reducing the impact of human error, and even cut down on emissions by improving the efficiencies of various onboard systems.
Panel #2 – Best Practices
Opening the second panel, Mr. Jason Stefanatos, Senior Research Engineer, DNV GL, touched upon the future class for a digital world, focusing on future class development and barrier management for improved safety. Digitalization is the means and not the target, Mr. Stefanatos highlighted, and we need it to become smarter; greener and safer. In this regard, barrier monitoring models are currently applied to cruise and offshore platforms, as well as simple cargo vessels, guiding on where to put the focus on and how to avoid risk.
Meanwhile, Ms. Ioanna Vernardou, DPA / CSO, Blue Planet Shipping Ltd., discussed how software applications should be designed in order to assist crew on their everyday work onboard. Shipping situations require decisions and actions by the crew; they are on the front line and it is far more important to make them safer, more efficient and happier. So, shipping should forget about autonomous ships at least for deep sea and focus on improving crew working conditions for the time being. She also shared examples of digitalized inventorying and planned maintenance workflows. The bottom line was to simplify and digitalize Safety Management Systems considering always the human element.
On his turn, Mr. Andreas Polidis, IT Advisor, Ionic Shipping (Mgt) Inc, addressed the digital transformation for onboard operations, stressing that the very demanding and competitive environment, that the shipping industry operates in these days, requires high IT infrastructure with highly efficient processes, reliability and performance for all operations onboard, while cyber security awareness and training is the key element to resilience, to achieve and maintain business competitive advantage.
Panel #3 – Shipping 4.0
Mr. Demetres Armanes, Senior Research Engineer, Engineering & Technology Dept. Global Ship Systems Center, ABS, opened the third panel focusing on international standardization efforts for smart shipping. The smart shipping revolution, he underlined, relies on collaboration across organizations and amongst key stakeholders, requiring effective cooperation on a global scale. In this regard, ABS is working with Greece and other flag states to support ISO standards development for onboard data servers; onboard networks; ship-to-shore communications and data naming schemes for shipboard machinery and equipment.
Mr. Borge Hetland, Chief Commercial Officer, Navtor, discussed how e-Navigation can help compliance with the increasingly number of environmental rules and regulations. IMO's environmental rules require that Masters and crew make certain that the vessel they are operating remains compliant in all jurisdictions. Any failure to these complex regulations can be costly, so the need for clarity is real. Addressing this, e-Navigation can assist owners and operators by providing updated and reliable relevant information in an easily accessible and user-friendly way, providing the clarity needed to avoid violations and fines.
Mrs. Paivi Haikkola, Ecosystem Lead, One Sea, introduced the audience to the work and achievements of One Sea, an initiative launched in late 2016 aiming to provide the world's first autonomous maritime system in operation by 2025. The biggest operational costs for the ship owners of today are fuel and manning, she noted, and autonomy affects both. As such, One Sea is looking for business opportunities in advancing the use of autonomy related technologies in maritime traffic, by looking at drivers to use autonomous technologies as a means to reduce costs and increase safety and sustainability.
In addition, Mr. John Southam, Loss Prevention Executive, The North of England P&I Association Limited provided a short discussion on some of the more prominent potential issues and risks that remote control and autonomous vessels may bring to the P&I insurance providers. The issues covered training levels and requirements for the people involved in remote control vessels, the effectiveness of current codes and conventions such as the COLREGS and STCW in relation to the operation of such vessels, and working out where liabilities lie with regard to the use of AI.
Closing the third panel, Capt. Kostas Karavasilis, Senior Loss Prevention Executive, Thomas Miller Hellas, shared his insights for the future of shipping, focusing on the legal aspect of smart shipping. Capt. Karavasilis answered to questions concerning the current state of legislation available on autonomous shipping. As he explained, there is no legal definition on what an autonomous ship is and due to this absence of harmonized descriptions, it is thus difficult for these will come together internationally.
Panel #4 – Cyber Security
Mr. Chronis Kapalidis, Europe Representative, HudsonAnalytix, talked about the proactiveness, predictiveness and pre-planned response mechanisms as a way forward when aiming to tackle cyber threats in the maritime sector. Mr. Kapalidis highlighted that existing cyber security solutions for shipping are built around responding to cyber attacks and grading risk based on past events, but not preventing them in the first place. In today's connected world, it is not a matter of when you will be attacked, but when you will be attacked again, he pointed out, so there is the need to stay ahead of the curve and prepare in advance.
Ms. Elina Souli, Regional Business Development Director V.P., American Club talked about cyber security, from a P&I perspective. As the maritime industry increasingly depends on automation and new technologies to improve efficiency and reliability, it is vitally important that all market players develop appropriate contingency plans to ensure an effective response to a cyber incident and conduct regular exercises of those plans. She further noted that the P&I club's role remains vital for providing assistance in dealing with cybercrime incidents- working to mitigate their adverse effects as well as protecting Members' interests.
Concluding the fourth panel, Mr. Themistoklis Sardis, IT Manager, COSTAMARE SHIPPING, and Mr. Zeppos Galanos, IT Security Officer, Conkat S.A, contributed to the discussions with their experience on cyber security. Among others, Mr. Sardis addressed the need for change in education regarding cyber threat; noting that everybody, not only shipping companies, "should be more aware of the dangers out there".
Meanwhile, Mr. Galanos said that cyber risk may not always be manageable and identified the situational awareness of staff onboard as the biggest concern with respect to cyber in the maritime. He also touched upon the need to invest in cyber security systems and change mentality, noting that we have to be more proactive with respect to cyber risks.
Video Presentations
All presentations will be made available on YouTube in high resolution within February at the SAFETY4SEA Channel
Speaker Articles
Edited articles with key points of several presentations will be available at safety4sea.com under 'Opinions' column within this month
Event Photos
Available at SAFETY4SEA Flickr
Paper Magazine Coverage
Event will be covered on next SAFETY4SEA Log!