2023 SAFETY4SEA Athens Forum
The 2023 SAFETY4SEA Athens Forum is due on Wednesday, 4th of October at Eugenides Foundation, and you might be interested in!
This is a PRO BONO/ NON PROFIT event aiming at a target group of more than 600 Delegates / 300 Organizations (Mainly Safety, Technical, Operations, marine departments of Shipping Operators and relevant associated Industry Organizations).
For more information about the 2023 SAFETY4SEA Virtual Awards, please click here.
Attendance is FREE, subject to Registration
SCHEDULE
08:00- 9:00  Welcome Coffee & Registration
---
09:00 – 10:15 Panel #1 Navigating safe seas: Exploring today's landscape
Moderated by Apo Belokas, Managing Editor, SAFETY4SEA
Prioritizing crew welfare and fostering a supportive environment can help crewmembers be more vigilant and proactive during emergency situations.
Enhancing safety culture onboard: Defining and instilling a safety-first mindset among crew members
Leadership and management: Effective leadership practices for fostering a culture of safety
Key human performance factors: Impact of fatigue, stress, and mental health on crew performance
Crew welfare priorities: Ensuring physical and mental well-being of seafarers
Apo Belokas, Managing Editor, SAFETY4SEA
Costas Kontes, Managing Director, V. Ships Greece Ltd.
Erik Green, Managing Director and Partner, Green-Jakobsen
Capt. Adam Parnell, Director Maritime, CHIRP
Nicholas Ioannidis, Board Member and Treasurer, International Maritime Health Association
---
10:15 – 11:15 Panel #2 Sailing into the future: Digitalization's role in shipping safety
Moderated by Apo Belokas, Managing Editor, SAFETY4SEA
With the use of advanced technology and digital tools, maritime companies can enhance their navigation systems, ensuring more accurate and efficient routes.
ECDIS implementation: Review of challenges and successes, regulatory updates and upcoming changes in ECDIS standards
Importance of digitalization in safe navigation: Exploring the role of digitalization in enhancing situational awareness for mariners
Navigational safety & the future of navigation: Trends in digital navigation tools and their impact on safety
How to avoid failures in navigation: Training and competency requirements for navigating in a digitalized environment
John Southam, Loss Prevention Executive, NorthStandard
Jacob Clausen, Performance Director / MD Denmark, Navtor
Capt. George Mavrogenis, Marine Manager, Latsco Marine Management Inc.
---
11:15 – 11:45 Networking Coffee Break
---
11:45 – 12:45 Panel #3 Industry's best practices: Learning from innovative approaches
Moderated by Apo Belokas, Managing Editor, SAFETY4SEA
There can be no compromise when it comes safety. It is essential for all maritime stakeholders to continuously strive for improvements and adopt best practices.
PSC focus:  Recent trends in PSC performance and inspection outcomes
Best practices for proactive crew management: Recruitment, training, and retention strategies for skilled and motivated crew members
From being reactive to becoming proactive: How to transform the shipping industry
Innovative tools for shipping: Emerging technologies and services that are reshaping the maritime sector
Capt. Theodore Lalas, Fleet Ops Manager, The Marshall Islands Registry
Nikos Georgopoulos, Chief Business Development Officer, Diaplous Group & General Manager, Diaplous Land Services
Evangelos Tzitzis, Manager of Unmanned Systems, Diaplous Group
Christian Vakarelis, VP, Media Communications, Navarino
Thanassis Pagonis, Co-Founder & CEO, Forecode S.A.
Dimitris Psarros, Business Development Manager, RISK4SEA
---
12:45 – 14:00 Panel #4 Steering a safer course: Crew Management and Safety Culture
Moderated by Apo Belokas, Managing Editor, SAFETY4SEA
Fostering a culture of open communication and reporting within the industry can help identify potential risks and prevent accidents before they occur.
Human factors in shipping: Identifying key human factors that impact crew performance and decision-making
Exploring shipping 4.0: Adapting to new technologies and systems for safer and more efficient operations
Enhancing safety culture onboard: Strategies for fostering a safety-first mindset among crew members
Leadership & management: Effective leadership practices for creating a culture of safety onboard
Mariangela Zanaki, Organisational Development Consultant – Psychologist, Ceosan
Ross Millar, Loss Prevention Associate, Steamship Insurance Management Services Limited
Michela Terrei, Psychologist, I.M.A. ASSESSMENT AND TRAINING CENTER, INC.
Capt. Konstantinos Karavasilis, Regional Director, Loss Prevention, UK P&I Club
---
14:00 – 15:00 Networking Lunch
---
15:00 – 16:15 Panel #5: Building resilient crew: Essential skills training and development for onboard success
Moderated by Apo Belokas, Managing Editor, SAFETY4SEA

Training programs should focus not only on technical skills but also on promoting a safety culture and fostering effective communication among crew members.
Crew management & resilience: Strategies for recruiting, retaining, and supporting resilient crew members
Training & development: The importance of ongoing training and skill development for maritime professionals
Context drives behaviors: Examining the organizational factors that shape crew behavior at sea
Promoting a common shift in culture onboard and ashore: Case studies of companies successfully implementing a culture of resilience
Tomi Urho, Director Training Services, Wärtsilä
Somiyeh Djavanroodi, Deputy Head of The Nautical Institute Academy
Aggeliki Saranti, Learning and Development Officer, Euronav
Capt. Spyros Kyriakopoulos, Training Manager, Prime Tanker Management Inc.
---
16:15 – 17:30 Panel #6: Industry voices: Ship managers discuss key priorities in industry's safety agenda
Moderated by Apo Belokas, Managing Editor, SAFETY4SEA
The safety of our seafarers must be shipping industry's top priority. Many examples in shipping prove strong leadership and collaboration can significantly improve safety.
Human factors in maritime industry safety: Strategies for integrating human factors considerations into safety management systems
Lessons learned from recent accidents: How accident investigations have influenced safety policies and practices
Best practices and key priorities to move forward: Identifying key priorities for the industry in improving safety performance
Safety remains a key priority: How to elevate maritime safety
Capt. Panagiotis Nikiteas, HSQE Manager, DPA / CSO, Maran Dry Management Inc.
Dionysios Peppas, Director, Pantheon Tankers Management Ltd.
Nikolaos Chrysomallis, Compliance Manager, Tsakos Shipping and Trading S.A.
Capt. Andreas Togantzis, HSQE & Marine Manager, DPA / CSO, Alpha Bulkers Shipmanagement Inc.
---
17:30 – 18:30 Networking & Cocktail Reception
Attendance is FREE, subject to Registration
With more than eighty (80) large scale conferences successfully completed so far, attended by more than 56,000 delegates, we would like to point out the following benefits:
Why sponsor the event:
This is a unique opportunity to gain visibility in Greece as besides attending delegates the event gets visibility through our Site, Social media, magazine and Media Partners
You will gain wide visibility before, during and after the event via Marketing on our SAFETY4SEA LOG (paper magazine), Social Media, safety4sea.com and YouTube
Why speak and participate in a panel of the event:
This is a unique opportunity to address a wide audience (600+ delegates) the majority of which work on a Ship Operator Office
We may assign a 10 min speaker slot with enough time to present a subject plus a 25-30 min round table discussion at the end of each panel
You will gain unique visibility via SAFETY4SEA LOG (paper magazine), Social Media, safety4sea.com article and YouTube presentation
Apo Belokas, Managing Editor, SAFETY4SEA
Apo is the Founder & Managing Director of the SQE Group, including SQE MARINE, SQE ACADEMY, SAFETY4SEA and RISK4SEA. He is a veteran Maritime Safety, Quality & Environmental Expert, Consultant, Trainer and Project Manager with a 30 year background in shipping as Technical, Marine, Safety & Training Superintendent, Consultant and Project Manager. He entered shipping as Engineering Superintendent with a leading ship manager operating a mixed fleet of bulk and oil/chemical tankers and later shifted to regulatory compliance and QHSE specialization  as superintendent and later as a Consultant, Trainer and Project Manager. Apostolos has successfully completed a wide range of QHSE projects including 250+ management system projects (ISM/ISPS/ISO 9001-14001-18001/TMSA/MLC/DBMS), 500 vessel and office audits to various standards and he has trained more than 10,000 people in a wide variety of QHSE and Shipping related subjects. He is holding Mechanical Engineering Bachelor and Master's specializing in Energy & Environment and Master's Degrees in Maritime Business and Business Administration (MBA). Apostolos is the founder and Managing Editor of SAFETY4SEA that produces a wide range of paper magazines, the globally leading portal in Safety & Environmental protection for shipping (www.safety4sea.com) and numerous large scale events and he is a frequent speaker in many events across the globe, while he has chaired more than 70 large scale forums so far. You may explore more about the activities of the group at www.sqegroup.com
Nikolaos Chrysomallis, Compliance Manager, Tsakos Shipping and Trading S.A.
Capt. Nikolaos Chrysomallis graduated in 2002 from Merchant Marine Academy of Aspropyrgos. Following ten years onboard career on Tanker Vessels in Eletson Corporation in 2012, he joined Almi Tankers, as DPA & HSQE Manager. In addition, he had active participation in the new building program of Almi Tankers, consisting of 10 Suezmax Tanker Vessels and 2 VLCCs . In 2018, Capt. Nikolaos joined Tsakos Group, assuming the responsibilities of Deputy HSQ Manager. In 2022 he completed his MBA in Shipping from Alba Graduate Business School. In 2023, he was appointed as the Company's Compliance Manager, in Tsakos Shipping and Trading.
Jacob Clausen, Performance Director / MD Denmark, Navtor
Jacob Clausen is Performance Director and Managing Director of NAVTOR Denmark. He has in the past 15 years been working within optimizing design and operation of ships with the aim of enhancing efficiency and reducing GHG. During his career he has been working on a large variety of projects covering topics such as performance optimization, innovation management, big data and decision support models. He formerly held positions as Director at Marorka, Innovation Manager at Maersk, Sales & Product Manager at Force Technology. He holds a degree in Naval Architecture from the Technical University of Denmark.
Somiyeh Djavanroodi, Deputy Head of The Nautical Institute Academy
Somiyeh's experience is firmly routed in education and training. She has a doctorate and has held various senior positions in the educational sector. She specialises in education, training and research in development. Somiyeh has been central in building The Nautical Institute Academy to becoming an established academy. She focuses on the development of educational courses which champion effective professional development – specifically in relation to leadership, competency, mental health, wellbeing and training in the Maritime Sector.
Nikos Georgopoulos, Chief Business Development Officer-Diaplous Group & General Manager-Diaplous Land Services, Diaplous Group
Nikos Georgopoulos is Chief Business Development Officer at Diaplous Group & General Manager at Diaplous Land Services. Key career highlights as follows:
•Hellenic Naval Academy / Strategy Operations – Hellenic Naval War College / NATO Special Forces training and Operations.
•Hellenic Navy for 20 years, commanding Special Forces Units.
•Commanding Officer of the Navy Seals Command and Naval Warships.
•Senior Director and Vice President in multinational companies
•Currently in Diaplous Group
Erik Green, Managing Director and Partner, Green-Jakobsen
Erik Green, CEO, Green- Jakobsen A/S. Erik Green is one of the founders of Green-Jakobsen in 2001. He is a Naval Architect and has a master's degree in organisational learning and development. Within the maritime segment Erik's passion is human performance and how we create an open and trusting environment where people thrive and perform at their best. His expertise relates to the development of corporate and individual safety performance culture, HR processes and leadership development. As a strategic business consultant with more than 20 years of experience Erik is specialised in helping companies develop both at a strategic, tactical and operational level. His professional competence covers human performance strategy, how we best develop our people and make use of the nature and capabilities for the workforce.  Erik is an experienced subject matter expert, strategic executive coach and as a strategic business consultant who is deeply involved in the development of Green-Jakobsen's concepts and solutions for the maritime industry.
Nicholas Ioannidis, Board Member and Treasurer, International Maritime Health Association
Capt. Konstantinos Karavasilis, Regional Director – Loss Prevention, UK P&I Club
Kostas is a Greek Master Mariner with significant seagoing experience on-board Bulk Carriers and Cruise Ships. Prior to joining Thomas Miller's Hellas office in December, 2019 he worked as Claims Manager for a local hull insurer, garnering more than 10 years of experience within the marine insurance industry. Kostas is certified by Lloyds Register of Shipping as an ISM and ISPS Internal Auditor. He deals with Loss Prevention related matters and operational enquiries for local Members, and he also conducts crew seminars
Costas Kontes, Managing Director, V. Ships Greece Ltd.
Costas Kontes has been working as a Managing Director for V.Ships Greece Ltd. since 2016 while he has been previously serving as Business Development Manager for V. Group since 2008. He is responsible for the office in Greece and for operating a large fleet of Container and Bulk Carrier vessels. Previously he has been serving the Cruise / Leisure sector, working for Iberojet Cruceros. Being responsible for the Marine and Technical operations, Costas has set up the operation in Madrid for the company later on to expand from 1 to 3 owned ships and later on sold to a large cruise line. Other positions held previously were with Martinoli SAM in Monaco following the fleet of Renaissance Cruises being involved on the successful initial launching of Oceania Cruises, as well as working for Festival Cruises both onboard the ships and on the newbuildings in France. He has a BSc, MSc in Marine Engineering from Newcastle University Upon Tyne and a MSc in Shipping, Trade and Finance from Cass Business School. Later additional qualification was the attendance of Seatrade Cruise Masterclass course and the Executive Leadership Development Course designed for V.Group from Strathclyde Business School while holding the title of the Chartered Engineer from the British Engineering Council. Costas has served 6 years at The International Propeller Club Port of Piraeus as a governor out of which the two years served as Secretary General and is currently in his 3rd year as Vice President.
Spyros Kyriakopoulos, Training Manager, Prime Tanker Management Inc.
Spyros is a maritime professional with almost 11 years' experience in various domains of the shipping industry including Health, Safety, Quality, Environment, Marine, Crew Development and Training. He has actively participated in numerous working groups in the tanker industry mainly dealt with the Human's Behaviour and its affect to maritime safety, while he has trained more than 2,000 maritime professionals in a wide variety of HSQE and shipping related topics. He holds a Master's degree in Shipping Management and a National Diploma in Geopolitics and Strategy. He is a former Hellenic Navy Master Mariner. Spyros is currently the Training Manager of Prime Tanker / Gas Management and Prime Maritime Assessment and Training Center.
Capt. Theodore Lalas, Fleet Ops Manager, The Marshall Islands Registry
Capt. George Mavrogenis, Marine Manager, Latsco Marine Management Inc.
Capt. George Mavrogenis is a highly skilled Master Mariner with extensive experience on board Oil Tankers and LPG vessels, currently Marine Manager for a well-established shipping company. Very experienced on navigation and safety matters, an excellent team player with proven ability to work under pressure and meet strict deadlines, continuously seeking ways to improve the performance and efficiency of the business.
Ross Millar, Loss Prevention Associate, Steamship Insurance Management Services Limited
Ross is a trained Master Mariner with over 18 years' shipping experience and holds an honours degree in Mechanical Engineering with Aeronautics from Glasgow University. His education gives him a remarkable insight into vessel operations. Ross has been invited to speak at numerous global shipping events and participates in all manner of events on industry-related issues as a speaker, panellist, and presenter. Before joining the Club, he worked for a prominent city law firm specialising in marine casualty investigation and contentious litigation. He has handled collisions, groundings, fire, major loss of life, salvage, and cargo claims. His maritime experience includes ferry, offshore, and cruise vessel operations. Ross later served as a Master on Ro-Pax vessels with a well-known ferry operator and prior to moving to London held a Pilotage position at a busy harbour. During this time, he completed over 900 acts of Pilotage on various vessels, gaining a solid understanding of ship handling on a range of different vessel types. Lastly, he was recently elected Chair of the International Group of P&I Clubs Pilotage Committee.
Capt. Panagiotis Nikiteas, HSQE Manager, DPA / CSO, Maran Dry Management Inc.
Captain Panagiotis Nikiteas is a maritime professional with 35 years' experience span in various sectors of the maritime industry including management, marine, vetting, operations, crewing, safety, quality, environmental, energy, security, health, auditing, surveying, incident investigation and training. He had been stationed and worked for a major Classification Society and highly reputable owners/managers  abroad in Manila, Dubai and Singapore and appreciated the benefits of multi-cultural working environment. He is holding Master's Degree in Adult Education, Master's degree in International Shipping with distinction, Post Graduate Diploma in International Shipping and Transport Management and is a graduate from Hydra Merchant Marine Academy with distinction. Currently, he is a PhD candidate with EUC. Panagiotis (Panos) is the HSQE Manager / DPA / CSO of Maran Dry Management Inc. (www.marandry.com)
Thanassis Pagonis, Co-Founder & CEO, Forecode S.A
Mr. Thanassis Pagonis has been designing and implementing Maritime-grade, end-user driven apps & services across the HSQE management spectrum, for the past 12 years. He has been strategically involved with DPA & HSQE departments and strongly believes that business processes -ideally, well designed ones- should dictate the underlying technology and not the other way around. He holds a BSc in Electrical & Electronic Engineering and a MSc in Digital Signal Processing & Communications, with research work on perceptual analysis and cognitive modeling. After an 8-year tenure in ship management companies, he launched a successful Digital Transformation startup in 2019, which shortly after, became Forecode S.A. with the help of his co-founder. Their vision is to cultivate an ecosystem of robust maritime digital products, which elevate the industry professionals' expectations and meet their modern information management needs. In 2022, after a successful strategy execution plan, Forecode S.A. became part of Navarino S.A. group of companies, with the aim to change the perception of how safety-related maritime software should look and function.
Capt. Adam Parnell, Director Maritime,   CHIRP
Capt Adam Parnell joined CHIRP (the Confidential Human Factors Incident Reporting Programme) as the Director of their Maritime programme in 2021. The programme improve safety at sea worldwide by raising awareness of the underlying human factors causes of maritime incidents and near-misses collated from real-world case studies. He is a former marine engineer, ship captain and harbour master.
Dionysios Peppas, Director, Pantheon Tankers Management Ltd.
Dionysios Peppas is heading the HSQE / Marine & Vetting team of Pantheon Tankers Management since the beginning of the Company in 2012. Prior to this, Dionysios held senior position is shipping Companies and the Norwegian Class Society. Dionysios has degrees in Naval Architecture from Athens and Newcastle and an MBA from Imperial College.
Dimitris Psarros, Business Development Manager, RISK4SEA
Dimitris joined SQE Group back in 2012 and now holds the position of Business Development Manager at RISK4SEA, an innovative SaaS platform which aims to provide Port State Control performance transparency to the market. He has more than 10 years of experience within the industry and held various commercial positions and participated in several projects with the aim to assist shipping companies to improve/maintain their safety and quality standards.
Aggeliki Saranti, Learning and Development Officer, Euronav
John Southam, Loss Prevention Executive, NorthStandard
John is a Master Mariner and joined from a survey and marine consultancy company. Previous to this, John was engaged in shipyard operations conducting new build DP vessel projects in Asia as an owners project representative. He also worked at sea for 16 years, initially on Container Vessels with P&O Nedlloyd, and then on board offshore vessels including a range of DP vessels, AHTS, PSVs, drilling units, and offshore wind farm construction lift boats.
Michela Terrei, Psychologist, I.M.A. ASSESSMENT AND TRAINING CENTER, INC.
Dr. Michela Terrei is a Master's Degree holder in Clinical and Forensic Psychodiagnostics. She also acquired her Masteral for both the Organizational and Job Psychology and the Mindfulness and Positive Psychology. She started to develop the mental well-being campaign in 2019 and her main activity is to continuously implement the programs develop for the wellbeing of the seafarers. She is responsible for reaching out to our seafarers who needs psychological assistance.
Capt. Andreas Togantzis, HSQE & Marine Manager, DPA / CSO, Alpha Bulkers Shipmanagement Inc.
Captain Andreas V. Togantzis is currently the HSQE & Marine Manager – DPA/CSO in Alpha Bulkers Ship management Inc. the last 12 years. He holds an MBA from the University of Leicester, U.K.  He is an ex Master in Tanker Vessels and the last 15 years working ashore involved in HSEQ Management, Risk Management, Vetting process  both Dry and Oil, TMSA 3 / ISM expert of preparation, implementation, supervision, developing and continuous improvement of Company's Safety Management System and Policies. Responsible for Budget & Finance, responding to Crisis, ERT, PR, and Technical Management, including Crew Selection, evaluation and Training.  He is certified as Lead Audit for ISO Standards ISO 9001, 14001, 45001, 50001
Evangelos Tzitzis, Manager of Unmanned Systems, Diaplous Group
Evangelos is currently the Manager of Unmanned Systems of DIAPLOUS GROUP. Evangelos is Commodore (Retd) of Hellenic Navy with 33 years active service in several positions amongst of which XO, Commanding Officer of Frigate MEKO 200 Class and Fast Attack Craft-Missile Boat, Intelligence Director of Hellenic Navy, Head of Naval Intelligence at NIS (National Intelligence Service) and Deputy President of MoD's Committee for Industrial Security. He has graduated from Hellenic Naval Academy with distinction and holds MA In International Terrorism, Organized Crime and Global Security. He is certified Ship's/Company's Security Officed and Port Facilities Officer i.a.w. ISPS Code provisions. During his carrier in Hellenic Navy, Evangelos, as a drone technology savvy and subject matter expert, led classified projects for the operational use of both, drones and anti-drone systems. As a Senior Executive of Unmanned Systems Operations in the shipping industry, Evangelos was the first in Greece who introduced the indoor/confined spaces drone technology in the context both of, IACS Regulations regarding RIT for ships and MOU and shipping companies' preventive maintenance systems. Since then, Evangelos has participated in several events and seminars for the use of drones in shipping industry and led the RIT with the use of high-end drones in favor of distinguished shipping companies.
Tomi Urho, Director Training Services, Wartsila
Tomi Urho is a highly experienced training and customer engagement professional with a career in international B2B training roles spanning 25 years. As Director of Training Services at the Wärtsilä Land and Sea Academy (WLSA), Tomi has overall responsibility for the delivery, development and continuous improvement of the academy's world-class training services. WLSA serves the marine and energy markets with a global training portfolio that covers all aspects of managing and operating installations.
Christian Vakarelis, VP-Media Communications, Navarino
Christian Vakarelis is the VP, Media Communications at Navarino. He has been with Navarino for 16 years, during which time he has worked closely with Navarino partners, helping them to enhance their connectivity solutions and has witnessed first-hand the exponential growth in demand for advanced technology solutions in the maritime sector. Christian holds a Master's degree in International Relations from Bristol University, and prior to joining Navarino he was based in Washington DC working for the World Bank.
Mariangela Zanaki, Organisational Development Consultant – Psychologist, Ceosan
A proactive and action-oriented organisational psychologist, highly proficient in driving strategic and operational HR facets with integrity and a sharp focus on growth. Adept at translating business visions into science-based HR initiatives that nurture collaboration, promote well-being and build a winning culture. Leading HR projects with a quality of confidence, calmness and trust, which I also bring in building relationships, empowering people and delivering results. Adept at training teams and individuals on HR matters.
LEAD SPONSORS
MacGregor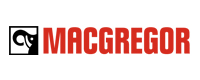 MacGregor is a family of innovators. By offering engineering solutions and services for handling marine cargoes and offshore loads we make the sea more accessible, safe and reliable for those whose livelihood depends on the changing conditions of the sea. To enable that we have a variety of strong product brands and committed experts with a passion for solving challenges – and the power of the sea is sure to provide those.
SQEMARINE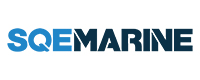 SQE Marine is a leading provider of Safety, Quality and Environmental Solutions providing Consulting, Training and Information products in these areas. We have been successfully providing a product and service range to more than 1,200 clients (based in 75+ countries) over the last 20 years, operating a DNVGL Certified Training Center and a LR ISO 9001 certified management system. Strong enough to provide immediate response and feedback to all client queries and needs, we provide a range of competitively priced services and timeliness for product / service delivery; we provide foolproof products and services to ensure full after sales support for as long as necessary. Last but not least, technical competence is the core of our management system & operations. Our vision is to be a leading world class corporation that provides reliable maritime solutions in the areas of Quality, Health, Safety, Environmental, Crisis, Security, and Risk Management. Our mission, therefore, is to provide real life, effective and efficient maritime solutions range including Consulting, Training and Information provision in order to maximize client benefit and minimize risk.
SPONSORS
American Club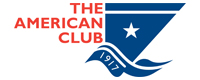 American Steamship Owners Mutual Protection and Indemnity Association, Inc. (the American Club) was established in New York in 1917. It is the only mutual Protection and Indemnity Club domiciled in the United States – indeed, in the entire Americas. The Club is a member of the International Group of P&I Clubs, a collective of thirteen mutuals which together provide Protection and Indemnity insurance for some 90% of all world shipping. Protection and Indemnity insurance (commonly referred to as "P&I") provides cover to shipowners and charterers against third-party liabilities encountered in their commercial operations. Responsibility for damage to cargo, for pollution, for the death, injury or illness of passengers or crew and for damage to docks and other installations are examples of typical exposures. Running in parallel with a ship's hull and machinery cover, traditional P&I such as that offered by the American Club distinguishes itself from ordinary forms of marine insurance by being based on the not-for-profit principle of mutuality where Members of the Club are both the insurers and the assureds.
ARCADIA SHIPMANAGEMENT CO. LTD
Arcadia Shipmanagement Co. LTD was established in Athens in 1998 with a clear strategic goal – "the safe transportation of cargoes worldwide with respect to the environment". Initially the Company assumed the management of two different types of vessels (dry and wet) but at a later stage ARCADIA, realizing the increased demands and responsibilities of the current times, focused its activities on tanker management. Following the Company's establishment in 1998, an ambitious investment program began with the construction of high specification aframax and suezmax tankers, in South Korean Yards, on behalf of Companies that had entrusted the management of their vessels to ARCADIA.
Blue Planet Shipping Ltd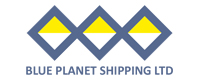 Blue Planet Shipping Ltd (BPS) was established and based at Piraeus since 1996, to manage 8 Dry Bulk Carriers. In 1998, BPS split into two separate companies. BPS retained its root name and Third Millenium Shipping Ltd (TMS) was set up to manage vessels for different owners. BPS managed 7 out of the 8 vessels; (AKMI – ARIS – EVMAR – COSMAR – ALMAVITA – AFROS & ALKIMOS) and the management of the ASTROMAR was undertaken by TMS. In 2002, clients of the company placed an order for 6 New Building Supramax vessels in China, of which 5 were delivered in 2003 and 1 in 2004. The new vessels (APOLLON – APEX – AKMI – EVNIA – NICOLAOS A and AVRA) were registered under Cyprus and Greek Flags. With the company by then managing a total of 14 vessels, it began recruiting different nationalities to man the ships, focusing mainly on Greek, Ukrainian, Burmese and Moroccan crews.
Capital-Executive Ship Management Corp.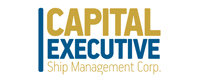 Capital-Executive Ship Management Corp. ('Capital-Executive') currently operates a fleet of 40 vessels including 36 container carriers and 4 modern bulk carriers with a total dwt of 2,915,834 tons and total teu of 180,363 approx. The fleet under management includes vessels of Nasdaq-listed Capital Product Partners L.P. The Capital-Executive team has extensive experience in managing various vessel types and sizes. The Company offers comprehensive services in every aspect of ship management including: safety and technical management, claims & insurance, bunkering, risk assessment, newbuilding design and supervision, IT services, accounting, financial management and other administrative functions, as well as in-house human resources management, such as crewing and personnel training with state-of-the-art technology.
Capital Gas Ship Management Corp.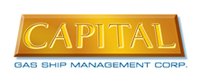 Capital Gas Ship Management Corp. ("Capital Gas") is a ship management service provider, currently operating a fleet of 14 modern LNG Carriers with a total carrying capacity of approximately 2.44 million cubic meters and a total dwt of 1.14 Tons. Our Team consists of highly skilled personnel with extensive experience in the LNG Sector from initial design and newbuilding supervision to LNGCs operations and technical management. Capital Gas Ship Management is a member of SIGTTO and SGMF.
Capital Shipmanagement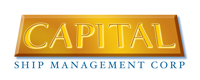 Capital Ship Management Corp. ('Capital') is a distinguished oceangoing vessel operator, offering comprehensive services in every aspect of ship management, currently operating a fleet of 39 tankers (12 VLCCs, 15 Aframaxes, 11 MR/Handy product tankers and 1 small tanker) with a total dwt of 5.95 million tons approx. Capital has extensive experience in managing various vessel types and sizes including all tanker segments (VLCC, Suezmax, Aframax/LR2, Panamax/LR1, MR/Handy and small tankers), dry bulk segments (Cape, Panamax, Handymax and Handy), as well as OBOs and containers. The excellent performance of Capital Ship Management has been recognized by oil major companies and major traders in the industry. It is one of a few ship management companies to have successfully completed the comprehensive office assessment process of numerous major oil companies and has also established long standing relationships with major traders, liners and operators. The Company offers comprehensive services in every aspect of ship management including: safety and technical management, claims & insurance, bunkering, vetting preparation and attendance, risk assessment, newbuilding design and supervision, IT services, accounting, financial management and other administrative functions, as well as in-house human resources management, such as crewing and personnel training with state-of-the-art technology.
Columbia Ship Management
With over 40 years of tradition, commitment and professionalism, Columbia has established its position as a world-class ship manager and maritime service provider. Since our founding in Cyprus, we have developed a global reputation by continuously exceeding our clients´ expectations when providing the highest quality and professional management services. Our success is based on the tremendous added-value granted to our clients by leveraging a strong global network and the will of being a leading force in the maritime industry.
www.columbia-shipmanagement.com/
Diaplous
Diaplous has built a world-wide reputation as one of the most compliant, widely approved and certified PMSCs in the world. With a security force of over 700, Diaplous is active in all high-risk areas: the Indian Ocean, the West African seas and other piracy areas. Meanwhile, we maintain a presence in regions that are valuable for business entrepreneurship, but still under political or social unrest. The skills of our operatives are not the sole driving force behind our security services: we have a deep site-specific knowledge on each region, as well as local contacts (agents, armories and government officials) that can deliver upon any situation.
DNV
We are the independent expert in assurance and risk management. Driven by our purpose, to safeguard life, property and the environment, we empower our customers and their stakeholders with facts and reliable insights so that critical decisions can be made with confidence. As a trusted voice for many of the world's most successful organizations, we use our knowledge to advance safety and performance, set industry benchmarks, and inspire and invent solutions to tackle global transformations. We are the world's leading classification society and a recognized advisor for the maritime industry. We deliver world-renowned testing, certification and technical advisory services to the energy value chain including renewables, oil and gas, and energy management. We are one of the world's leading certification bodies, helping businesses assure the performance of their organizations, products, people, facilities and supply chains.  We are also a world-leading provider of digital solutions for managing risk and improving safety and asset performance for ships, pipelines, processing plants, offshore structures, electric grids, smart cities and more. Our open industry assurance platform Veracity, cyber security and software solutions support business-critical activities across many industries, including maritime, energy and healthcare.
Dorian LPG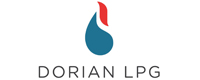 Dorian LPG is a pure-play LPG shipping company and a leading owner and operator of modern VLGCs. Dorian LPG currently has four modern VLGCs and one pressurized LPG vessel on the water. Dorian LPG has 18 ECO VLGC newbuildings due for delivery in 2014, 2015 and 2016 from HHI and Daewoo Shipping and Marine Engineering Ltd., including the 13 that it acquired from Scorpio Tankers. Dorian LPG has offices in Connecticut, London, and Piraeus.Dorian LPG is incorporated in the Republic of The Marshall Islands.
Eastern Mediterranean Maritime Limited (EASTMED)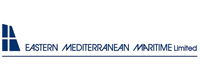 EASTMED is a ships management company with head offices in Glyfada (Athens), Greece. Presently the company has under management 78 vessels, employs 200 shore based personnel and a further 3000 seagoing staff. The fleet comprises of 29 tankers, 39 dry bulk carriers and 10 container ships, adding up to a total DWT capacity of 7.2 million tons. Principally both the tankers and the dry cargo vessels are employed on the spot market and occasionally will enter into short period charter agreements on a number of ships of the fleet.
The following overseas companies are employed as exclusive agents of EASTMED:
·       Intermar Chartering (UK) Ltd. in London, U.K.: Covers the London chartering market.
·       Eastern Mediterranean Manning Agency in Manila, Philippines: Directly selects, trains, and employs Filipino Masters, Officers, and Crew exclusively for the vessels under EASTMED's management.
EASTMED was granted by Lloyd's the ISO 9001, ISO 14001 and OHSAS 18001 certification in December 2010 and is in the process of being certified with ISO 50001 within 2016. EASTMED is presently a member of BIMCO, INTERTANKO and INTERCARGO, thus joining forces for improved standards in the industry. EASTMED voluntarily participates to AMVER reporting system, operated by the US Coast Guard for promoting safety of life and property at sea. Managed vessels are honored with AMVER awards on an annual basis.
EURONAV
Euronav is an independent tanker company engaged in the ocean transportation and storage of crude oil. The Company is headquartered in Antwerp, Belgium, and has offices throughout Europe and Asia. Euronav is listed on Euronext Brussels and on the NYSE under the symbol EURN. Euronav employs its fleet both on the spot and period market. Sustainability is a core value at Euronav as it ensures the long-term health and success of our people, our business, and the environment we work in. It involves a commitment to safety and environmental practices, as well as an innovative approach to the use of technology and information.
Green Jakobsen
Green-Jakobsen A/S is a maritime consultancy offering ship owners, operators, ship management companies and maritime entities a unique combination of skillsets that encompasses all aspects of managing the human factor in shipping. Our approach is to analyse, diagnose and then improve the safety mindset, leadership and human resource performance of people on shore and at sea. Our combined decades of experience with proven, custom-made programs is the foundation of our work. By balancing industry knowhow with out-of-box thinking, we transform strategy into daily work by using tangible tools which we implement alongside our customers on board and in the office. We are a group of people who combine our academic, seafaring and business experience and we are based in Copenhagen, Manila, Athens and Mumbai, with some 30 employees in total.
Our areas of expertise are:
· Maritime safety performance – reducing LTIF, providing strong tools and methods to support the safety initiatives and focus on behaviour and actions
· Maritime leadership – training leaders to fulfil the performance driving role, providing knowledge and tools to act as competent leaders on board and ashore
· HR performance and management – linking the management and development of people and their competencies with leadership skills and safety performance
· Soft skills courses – offering a wide range of subjects for company specific courses and seminars
· Measure and develop safety performance – strengthening a proactive safety culture in an ongoing cycle in a plug-and-play solution including on board training and development
I.M.A. Assessment & Training Center Inc.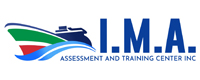 Founded in 2007, I.M.A. Assessment & Training Center Inc. is an in-house maritime training center tailored to meet the unique demands of the shipping industry. With a commitment to upholding maritime standards and enhancing crew competency, we offer specialized services in the realm of assessment and training for both pre-boarding and post-boarding personnel. Understanding the importance of a skilled and knowledgeable crew, our Academy employs a team of seasoned maritime professionals who bring a wealth of experience and expertise to our training modules. Our comprehensive training programs are designed to equip seafarers with the knowledge and skills necessary to perform at their best, ensuring the safety, efficiency, and reliability of shipping operations. In addition to our core training programs, we recognize the ongoing need for continuous learning and adaptation in the maritime sector. To this end, we've also introduced on-board training initiatives, allowing crew members to receive continuous education and updates, even while at sea. With our state-of-the-art training facilities, coupled with the latest maritime technologies and methodologies, I.M.A. Assessment & Training Center Inc. stands as a beacon of maritime excellence, dedicated to producing world-class seafarers and advancing the global shipping industry.
Inmarsat 
Inmarsat Maritime is now a Viasat business and continues to power the digitalisation of the maritime industry, making operations more efficient and safer than ever before. Viasat is a global communications company that believes everyone and everything in the world can be connected. With offices in 24 countries around the world, our mission shapes how consumers, businesses, governments and militaries around the world communicate and connect. Viasat is developing the ultimate global communications network to power high-quality, reliable, secure, affordable, fast connections to positively impact people's lives anywhere they are—on the ground, in the air or at sea, while building a sustainable future in space. On May 30, 2023, Viasat completed its acquisition of Inmarsat, combining the teams, technologies and resources of the two companies to create a new global communications partner. Inmarsat Maritime is based in Viasat's global international business headquarters in London, United Kingdom.
INTERNATIONAL REGISTRIES, INC.
INTERNATIONAL REGISTRIES, INC. and its affiliates (IRI) provide administrative and technical support to the Republic of the Marshall Islands (RMI) Maritime and Corporate Registries. The RMI Registry is one of the leading registries in the world with 5,510 vessels surpassing 196 million gross tons at the end August 2023. IRI has a network of 28 worldwide offices that have the ability to register a vessel, including those under construction, record a mortgage or financing charter, incorporate a company, issue seafarer documentation, and service clientele. The quality of the RMI fleet can be measured by the RMI's continued White List status on both the Paris and Tokyo Memorandums of Understanding (MoUs). The RMI also meets the flag criteria for a low risk ship under the Paris and Tokyo MoU's New Inspection Regimes and has qualified for the United States Coast Guard's Qualship 21 roster for 19 consecutive years, which is unprecedented. The most important asset to the RMI Registry is its customers and IRI strives to provide them with full service from any office, 24 hours a day, seven days a week.
Latsco Marine Management Inc.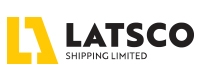 Latsco Marine Management Inc. a subsidiary company of Latsco Shipping Ltd., has been established 1st January 2019 and is currently located at Kifisia. Latsco's history begins over half a century ago as part of Latsis Companies' Group. Latsco provides operational, technical, financial and ship building services, focusing on fundamental principles of quality, integrity, safety, health, environmental protection and energy efficiency, with established programmes for performance excellence, profitability and growth of management of clean energy transportation vessels. Latsco pursues all entrepreneurial ventures with ethics, integrity, consistency to incident-free operations and ultimate aspiration of providing excellent services through long-lasting customer relationships. Currently, LMM Inc. manages a fleet of 27 vessels (MRs, LR2, VLGCs), while another 2 vessels shall be delivered up to 2020.
NAVARINO
Navarino is a leading technology company, offering complete solutions to the maritime sector, including hardware, software and connectivity. The company develops cutting-edge services and innovative IT solutions to bring true value to ship operators and to create strong, long-term relationships built on a five-star customer experience.
NAVTOR
NAVTOR provides seamless, secure and integrated solutions for smarter e-Navigation and optimal vessel performance. At NAVTOR, we can offer innovative e-Navigation and performance solutions that have the power to transform vessel operations, fleet management and business results. This is more than navigation – this is a connected, smart and data-driven ecosystem that can unlock unique benefits for your shipping business.
NorthStandard
NorthStandard offers an unmatched breadth and depth of service that supports your operations, embraces your potential, and helps your business thrive. Our product range is the largest in the International Group, providing over 10 bespoke options for almost every eventuality –- from P&I insurance to FD&D, Hull, War, Offshore, Strike & Delay, and more.  For those members forging new paths, our underwriters will work with you to extend cover or find bespoke solutions – wherever possible – to protect your crew, your vessel and your business. Our footprint spans the world, with offices covering all main shipping regions, including Asia (China, Hong Kong, Singapore and Japan), Australasia (Australia and New Zealand), Europe (UK, Ireland and Greece), and the USA.  We employ over 700 people globally for an unrivalled claims and underwriting experience, honed by decades of combined expertise and understanding.  With a reach that spans time zones, our team of more than 100 claims managers provide real-time, responsive and proactive claims support 24/7, 365 days a year – backed by the largest team of in-house legal experts, and the local knowledge of our comprehensive broker network. As an advocate for change, we give our members a powerful voice. By championing our mutual causes, pushing boundaries, and influencing thinking, we can help guide the industry's future direction of travel. We insure approximately 350 million gross tonnage worldwide across all sectors – more than any other P&I club – and have a financial strength and resilience rated A by Standard & Poor's. NorthStandard – taking on tomorrow, together.'
OSM Thome
OSM Thome is the world's leading Ship Technical Management, Crew Management, and other related Marine Services providing company. As the leading provider of technical and management services to the offshore and maritime industry, we work closely with our customers, and partners, to ensure their success 24/7. The reason we deliver outstanding services is first and foremost down to our people. Both onshore and offshore, OSM Thome has always been driven by a strong team spirit, and a united drive to deliver superior performance. At OSM Thome, we care about employees, and it shows in their performance.
RISK4SEA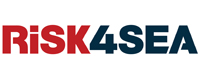 RISK4SEA is an online platform to provide PSC performance transparency to the market by analysing PSC Data providing KPI, Demographics, Detentions Analytics, reports, Benchmarks and Insights for 23 fleet segments in an advanced analysis of the last 5 years to assist stakeholders to:
-PREPARE for forthcoming PSC inspections
-ANALYSE PSC performance to identify strengths & weaknesses
-BENCHMARK fleets against competition and the industry
SEAFiT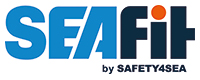 SEAFiT, powered by SAFETY4SEA, is a pioneering mental health program providing comprehensive guidance and a holistic approach to maritime stakeholders to evaluate the mental health state of both their shore and sea staff and raise awareness over wellbeing issues.
Steamship Mutual
Steamship Mutual's aim is to provide a comprehensive high quality P&I service backed by sound underwriting and strong reserves. The Managers, led by Stephen Martin, are determined to ensure that these objectives continue to be met. Steamship Mutual is one of the largest and most diverse P&I Clubs in the world, and a member of the International Group of P&I Clubs participating in the International Group Pool. Our Members remain the centre of our business and we strive to offer them the best advice and support wherever they are around the world. We firmly believe the service we provide our Members will help define our future success.
 UK Club
The UK P&I Club is one of the oldest P&I clubs in the world. It provides Protection and Indemnity insurance in respect of third party liabilities and expenses arising from owning ships or operating ships as principals. One of the largest mutual marine protection and indemnity organisations it insures over 200 million tonnes of owned and chartered ships from more than fifty countries across the globe.
V. Group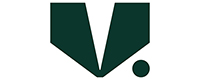 V.Group provides a full range of ship management and marine support services to ship owners and operators around the globe, as well as the ability to blend those services together in unique combinations to meet specific customer needs. Guided by our values, we aim to deliver excellence in every area in which we operate, with safety being our number one priority. To help us achieve that, our group of companies and brands work interdependently, operating across different sectors, allowing us to become a comprehensive supplier of maritime and offshore services around the world. With over 35 years' experience in managing vessels in the shipping, cruise, energy, and defence sectors, we're committed to delivering safe and compliant operations. Helping customers with specific needs and putting them at the heart of our business. We're also dedicated to working towards a maritime industry free of corruption, as an active member of the Maritime Anti-Corruption Network (MACN). V.Group has access to an international network of over 44,000 seafarers, covering all areas of ship management and crewing. With those colleagues all supported by an onshore team of over 3,000 across 30 countries, we're dedicated to investing in our people, our technology, and our systems, to ensure we deliver the highest quality service to our customers.
Wärtsilä 

Wärtsilä is a global leader in innovative technologies and lifecycle solutions for the marine and energy markets. We emphasise innovation in sustainable technology and services to help our customers continuously improve their environmental and economic performance. Our dedicated and passionate team of 17,500 professionals in more than 240 locations in 79 countries shape the decarbonisation transformation of our industries across the globe. In 2022, Wärtsilä's net sales totalled EUR 5.8 billion. Wärtsilä is listed on Nasdaq Helsinki.
www.wartsila.com 
Wärtsilä Marine Power 
Wärtsilä Marine Power is a global leader in power, propulsion and lifecycle solutions for the marine market. From our end-to-end digital ecosystem planning to our future fuels development, Marine Power is driving the shipping industry forward on its journey towards a decarbonised and sustainable future. Our broad portfolio of engines, digital technologies, propulsion systems, hybrid technology, and integrated powertrain systems delivers the efficiency, reliability, safety, and environmental performance needed to support our customers. Our offering includes real-time insights into operations, performance, and energy use, performance-based agreements, lifecycle solutions, and an unrivalled global network of maritime expertise.
Who Should Attend
This is a must attend event for all companies and individuals interested in Safety Excellence and Sustainable Shipping , including:
Ship owners & staff within Technical, HSQE, Operations & Marine Dept.
Maritime Compliance Executives
Regulatory Authorities & Flag state Representatives
Marine insurers & P&I executives
---
Delegate Helpdesk
General Information
Who can I contact for more information on the event?
Please contact the organizers directly at e-mail: info [at] safety4sea [dot] com
Registration
How do I register?
To register you should fill in the online registration form and follow the instructions contained in the Registration Form.
Is the event free to attend for the delegates?
Attendance to the event is FREE subject to online registration. In case you are interested, please complete the online registration form and confirm with the organizers. FREE attendance includes coffee, snacks and drinks during breaks plus lunch at the event venue. Attendance does NOT include accommodation and/or travelling or parking which should be paid in by the delegates as decided/applicable.
What happens if I am unable to attend despite being registered?
Appreciate if you could inform the organizers by e-mail as soon as possible before the event.
At the event
Where is the event being held and how do I get there?
The event location is at the Eugenides Foundation, Athens. You may find instructions here.
What happens when I get to the event venue?
When you arrive at the event please go to the registration desk and collect your badge which should be worn at all times. Welcome coffee and snacks are available during registration and breaks.
After the event
How may I evaluate and comment on the event?
You may comment with the organizers at any time, during or after the event. Furthermore an event evaluation form will be available online after the event to complete anonymously any comments you may have.
Please contact the organizers directly at e-mail: info [at] safety4sea [dot] com
---
We look forward to welcoming you at this event!
By car
Via Leoforos Athinon

Via Syntagma Square

Via Glyfada

By the Public Transport
By bus
The bus lines that serve the Eugenides Foundation are:
550         (P.Faliro-Kifissia) *Eugenides/Planetarium stop
(Kifissia-P.Faliro) *Onaseio stop
B2           (Agios Kosmas-Akadimia) *Eugenides/Planetarium stop
(Akadimia – Agios Kosmas) *Onaseio stop
A2           (Akadimia – Voula, via Amfitheas) *Iasonos stop
(Voula-Akadimia, via Amfitheas) *Iasonos stop
126          (P.Faliro-Syngrou/Fix metro station) *Trapeza stop
229          (Piraeus – Ag.Dimitrios – Dafni metro station) **Onaseio stop
(Ag.Dimitrios-Dafni metro station-Piraeus) **Iasonos stop
E90           (Panepistimioupoli – Peiraias) * Chrisaki stop
(Peiraias – Panepistimioupoli) *** Chrisaki stop
By trolley
The trolley line that serves the Eugenides Foundation is:
10           (Halandri – Tzitzifies) *Chrisaki stop
(Tzitzifies – Halandri)  * Chrisaki stop
*Above lines are served by Syngrou-Fix metro station
**Above line is served by Dafni metro station
***Above lines are served by HSAP N. Falirou train station.