2023 SMART4SEA Athens Forum
The 2023 SMART4SEA Athens Forum took place on Wednesday, 1st of February at Stavros Niarchos Foundation Cultural Center (SNFCC) at the Bookcastle of the National Library of Greece.
For more information about the 2023 SMART4SEA Virtual Awards, please click here.
Attendance is FREE, subject to Registration
SCHEDULE
08:00- 9:00 Registration
---

09:15 – 10:30 Panel #1 Smart Technologies in Shipping
Moderated by Apostolos Belokas, Managing Editor, SAFETY4SEA
Technological Developments, Drivers and Barriers on the Shipping 4.0 era
Emerging technology breakthroughs
Ensuring connectivity for enhanced welfare
Smart technologies & what the future holds
---

10:30 -11:30 Panel #2 Human Factors in the Smart Shipping Era
Moderated by Apostolos Belokas, Managing Editor, SAFETY4SEA
Human Factors in smart shipping : Technology enablers, drivers and Barriers
Smart shipping developments affecting Seafarers
Training & Development, Future skills and smart applications
Reliance to technology: Minimizing human error in the smart shipping era
---

11:30 – 12:00 Networking Break
---

12:00 – 13:30 Panel #3 Ship Performance
Moderated by Apostolos Belokas, Managing Editor, SAFETY4SEA
Transforming shipping with new technologies; key drivers & barriers
Technology issues limitations & challenges
Meeting the needs of advanced performance and monitoring
Ship Performance trends and advancements
---

13:30 Forum Closing & Networking
Attendance is FREE, subject to Registration
Apo Belokas, Managing Editor, SAFETY4SEA
Apo is the Founder & Managing Director of the SQE Group, including SQE MARINE, SQE ACADEMY, SAFETY4SEA and RISK4SEA. He is a veteran Maritime Safety, Quality & Environmental Expert, Consultant, Trainer and Project Manager with a 30 year background in shipping as Technical, Marine, Safety & Training Superintendent, Consultant and Project Manager. He entered shipping as Engineering Superintendent with a leading ship manager operating a mixed fleet of bulk and oil/chemical tankers and later shifted to regulatory compliance and QHSE specialization  as superintendent and later as a Consultant, Trainer and Project Manager. Apostolos has successfully completed a wide range of QHSE projects including 250+ management system projects (ISM/ISPS/ISO 9001-14001-18001/TMSA/MLC/DBMS), 500 vessel and office audits to various standards and he has trained more than 10,000 people in a wide variety of QHSE and Shipping related subjects. He is holding Mechanical Engineering Bachelor and Master's specializing in Energy & Environment and Master's Degrees in Maritime Business and Business Administration (MBA). Apostolos is the founder and Managing Editor of SAFETY4SEA that produces a wide range of paper magazines, the globally leading portal in Safety & Environmental protection for shipping (www.safety4sea.com) and numerous large scale events and he is a frequent speaker in many events across the globe, while he has chaired more than 70 large scale forums so far. You may explore more about the activities of the group at www.sqegroup.com
Dr. Carmelo Cartalemi, General Manager, Global Sales, WinGD
Dr Carmelo Cartalemi is the Global Sales General Manager at WinGD. He has a PhD in Mechanical Engineering from the University of Genoa, an MBA in Management Technology and Economy from ETH Zurich and a degree in Naval Architecture and Marine Engineering from the University of Naples. He has over 20 years of experience within the marine industry. After working some years for Fincantieri (2002-2008) as lead project engineer and for General Electric (2008-2010) as application engineer, he joined WinGD in 2010 where he has held several leadership positions in R&D, Business Development and Sales. Currently, he leads WinGD's Global Sales Network as they work to provide the fuel flexibility and confidence our customers need in choosing the right WinGD solution for their next investment on their decarbonisation journey.
Savvas Delis, Head of Sales, Marpoint
Savvas Delis is the Head of Sales of Marpoint, a Maritime IT company offering innovative and class approved solutions to the global Shipping industry. He graduated from the American College of Greece (BSc in BA, emphasis Maritime) he holds a Postgraduate Diploma from the University of Surrey, UK, in Operations & Logistics Management, and a MBA with merit from the University of Leicester, UK. For the last decade, Savvas Delis has been working closely with Shipping Companies, to ensure a holistic and professional experience towards their excellence in digitalization, operational efficiency, safety and business continuity.
Johan Gustafsson, Chief Revenue Officer, Ocean Technologies
Having started his career in the Swedish Armed Forces, Johan has acquired a wealth of experience over two decades in Maritime Technology and Ship Management. He has a deep understanding of commercial ship operations having served as Chief Operating Officer of the Wallem Group. and extensive knowledge of navigational technology and simulation through a long association with Transas where he led the Global Sales team before the merger with Wartsila, whereupon Johan became the Director of Global Sales for Wartsila Voyage Solutions. Johan joined Ocean Technologies Group in July 2020 as Chief Revenue Officer where he leads Account Management, Customer Support and Sales teams overseeing the group's revenue growth and customer satisfaction strategy across its Learning, Fleet and Crew Management solutions. In this time, he has secured a number of key partnerships and undertaken a series of major projects that have strengthened the performance and efficiency of the group's core operations and ability to deliver value to its over 1400+ customers.
Ossi Mettälä, Sales Manager, NAPA Shipping Solutions 
Ossi Mettälä has experience in the industry for over 10 years. With his naval architectural background, he has been working with ship design and many novel machinery solutions. Whether it is about ship design or operations, Ossi has always pushed the industry's digitalization forward. The focal point has always been R&D and energy efficiency, including ship system simulations, onboard audits, training, and consultation. Currently, Ossi Mettälä is a Sales Manager for NAPA Shipping Solutions, working to provide state-of-the-art performance monitoring and voyage optimization solutions even for the industry segments where high-frequency sensor data is not always available.
Ross Millar, Loss Prevention Associate, Steamship Mutual
Ross is a trained Master Mariner with over 18 years' shipping experience and holds an honours degree in Mechanical Engineering with Aeronautics from Glasgow University. His education gives him a remarkable insight into vessel operations. Ross has been invited to speak at numerous global shipping events and participates in all manner of events on industry-related issues as a speaker, panellist, and presenter. Before joining the Club, he worked for a prominent city law firm specialising in marine casualty investigation and contentious litigation. He has handled collisions, groundings, fire, major loss of life, salvage, and cargo claims. His maritime experience includes ferry, offshore, and cruise vessel operations. Ross later served as a Master on Ro-Pax vessels with a well-known ferry operator and prior to moving to London held a Pilotage position at a busy harbour. During this time, he completed over 900 acts of Pilotage on various vessels, gaining a solid understanding of ship handling on a range of different vessel types.
Dimitris Mytilinis, Performance Engineer, Latsco Marine Management Inc
Dimitris Mytilinis is working as a Performance Engineer in the Operational Technology and Energy Management Department of Latsco. He holds a Diploma in Naval Architecture and Marine Engineering from the NTUA. Following his studies, he worked as a Superintendent Engineer with Danaos, getting involved in onboard inspections, dry dockings and day-to-day technical operation of the containerships. Upon joining the Newbuildings Department of Latsco his work focused on the plan approval of several projects such as VLCCs, LNG and dual-fuelled LPG carriers. Dimitris is currently specialising in digitalization projects, developing processes for machinery condition monitoring and remote assistance. His current responsibilities include engagement in projects on energy efficiency, performance monitoring, as well as environmental compliance with the recent EEXI & CII regulations.
Themistoklis Sardis, IT Manager, Costamare Shipping Company S.A
Mr. Sardis is the Head of IT of Costamare Shipping Company SA and the President of the Association of Maritime Managers of Information Technology and Communications (AMMITEC). Mr. Sardis holds a Diploma in Electrical and Computer Engineering from the National Technical University of Athens, an M.Sc. in Data Communications as a NATO scholar from the University College London (UCL) and an MBA HHons (Finance) from the Athens University of Economics and Business (AUEB) where he graduated as top of his class. He is also PMP and ITIL v4 certified. Mr. Sardis' main interests include Cloud Computing, Network and Communication technologies, Satellite communications and Cyber Security.
Valentinos Steliou, Innovation Director, Mintra
Valentinos was appointed as Innovation Director for Mintra following the acquisition of Safebridge GmbH in 2021, leading the company's Human Resource Management software. He has a diverse background in business and product development, project management, and finance, supporting the operations and strategic positioning of organisations for over 15 years. Valentinos has great experience and a successful track record in strategy design, product release, and positioning principles, within the maritime industry. Within his role as the MD of  Before joining Safebridge in 2016, Valentinos provided business development services for start-ups and held senior management positions in the construction and automotive industries
Fotis Tsitsirigkos, Fleet IT Manager
Fotis Tsitsirigkos has been Fleet IT Manager at Euronav since 2017. He managed a globally distributed IT team of skilled Fleet IT engineers, supporting 50+ vessels in their IT network, IT infrastructure, IT communications and Cyber Security. He also lead all fleet IT operations, installations and optimization projects to ensure a stable, secured and high performing network on board of vessels. Prior to Euronav he held the position of IT Manager at Energy and Telecommunication Sector companies. Fotis also co-founded and ran Kids Coding Labs from 2014 to 2018. His areas of interest are Cyber Security, Integration Projects, System consolidation, CRM, ERP, Telemetry, IoT. Fotis holds Executive MBA degree from University of Piraeus and Engineer's degree from Polytechnion Kritis.
Evangelos Tzitzis, Unmanned Systems Manager, Diaplous Group
Evangelos is currently the Manager of Unmanned Systems of DIAPLOUS GROUP. Evangelos is Commodore (Retd) of Hellenic Navy with 33 years active service in several positions amongst of which XO, Commanding Officer of Frigate MEKO 200 Class and Fast Attack Craft-Missile Boat, Intelligence Director of Hellenic Navy, Head of Naval Intelligence at NIS (National Intelligence Service) and Deputy President of MoD's Committee for Industrial Security. He has graduated from Hellenic Naval Academy with distinction and holds MA In International Terrorism, Organized Crime and Global Security. He is certified Ship's/Company's Security Officed and Port Facilities Officer i.a.w. ISPS Code provisions. During his carrier in Hellenic Navy, Evangelos, as a drone technology savvy and subject matter expert, led classified projects for the operational use of both, drones and anti-drone systems. As a Senior Executive of Unmanned Systems Operations in the shipping industry, Evangelos was the first in Greece who introduced the indoor/confined spaces drone technology in the context both of, IACS Regulations regarding RIT for ships and MOU and shipping companies' preventive maintenance systems. Since then, Evangelos has participated in several events and seminars for the use of drones in shipping industry and led the RIT with the use of high-end drones in favor of distinguished shipping companies.
LEAD SPONSORS
MacGregor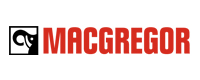 MacGregor is a family of innovators. By offering engineering solutions and services for handling marine cargoes and offshore loads we make the sea more accessible, safe and reliable for those whose livelihood depends on the changing conditions of the sea. To enable that we have a variety of strong product brands and committed experts with a passion for solving challenges – and the power of the sea is sure to provide those.
SQEMARINE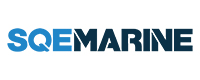 SQE Marine is a leading provider of Safety, Quality and Environmental Solutions providing Consulting, Training and Information products in these areas. We have been successfully providing a product and service range to more than 1,200 clients (based in 75+ countries) over the last 20 years, operating a DNVGL Certified Training Center and a LR ISO 9001 certified management system. Strong enough to provide immediate response and feedback to all client queries and needs, we provide a range of competitively priced services and timeliness for product / service delivery; we provide foolproof products and services to ensure full after sales support for as long as necessary. Last but not least, technical competence is the core of our management system & operations. Our vision is to be a leading world class corporation that provides reliable maritime solutions in the areas of Quality, Health, Safety, Environmental, Crisis, Security, and Risk Management. Our mission, therefore, is to provide real life, effective and efficient maritime solutions range including Consulting, Training and Information provision in order to maximize client benefit and minimize risk.
SPONSORS
ARCADIA SHIPMANAGEMENT CO. LTD
Arcadia Shipmanagement Co. LTD was established in Athens in 1998 with a clear strategic goal – "the safe transportation of cargoes worldwide with respect to the environment". Initially the Company assumed the management of two different types of vessels (dry and wet) but at a later stage ARCADIA, realizing the increased demands and responsibilities of the current times, focused its activities on tanker management. Following the Company's establishment in 1998, an ambitious investment program began with the construction of high specification aframax and suezmax tankers, in South Korean Yards, on behalf of Companies that had entrusted the management of their vessels to ARCADIA.
Blue Planet Shipping Ltd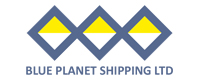 Blue Planet Shipping Ltd (BPS) was established and based at Piraeus since 1996, to manage 8 Dry Bulk Carriers. In 1998, BPS split into two separate companies. BPS retained its root name and Third Millenium Shipping Ltd (TMS) was set up to manage vessels for different owners. BPS managed 7 out of the 8 vessels; (AKMI – ARIS – EVMAR – COSMAR – ALMAVITA – AFROS & ALKIMOS) and the management of the ASTROMAR was undertaken by TMS. In 2002, clients of the company placed an order for 6 New Building Supramax vessels in China, of which 5 were delivered in 2003 and 1 in 2004. The new vessels (APOLLON – APEX – AKMI – EVNIA – NICOLAOS A and AVRA) were registered under Cyprus and Greek Flags. With the company by then managing a total of 14 vessels, it began recruiting different nationalities to man the ships, focusing mainly on Greek, Ukrainian, Burmese and Moroccan crews.
Capital-Executive Ship Management Corp.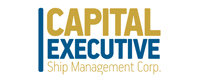 Capital-Executive Ship Management Corp. ('Capital-Executive') currently operates a fleet of 40 vessels including 36 container carriers and 4 modern bulk carriers with a total dwt of 2,915,834 tons and total teu of 180,363 approx. The fleet under management includes vessels of Nasdaq-listed Capital Product Partners L.P. The Capital-Executive team has extensive experience in managing various vessel types and sizes. The Company offers comprehensive services in every aspect of ship management including: safety and technical management, claims & insurance, bunkering, risk assessment, newbuilding design and supervision, IT services, accounting, financial management and other administrative functions, as well as in-house human resources management, such as crewing and personnel training with state-of-the-art technology.
Capital Gas Ship Management Corp.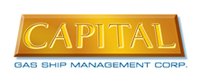 Capital Gas Ship Management Corp. ("Capital Gas") is a ship management service provider, currently operating a fleet of 14 modern LNG Carriers with a total carrying capacity of approximately 2.44 million cubic meters and a total dwt of 1.14 Tons. Our Team consists of highly skilled personnel with extensive experience in the LNG Sector from initial design and newbuilding supervision to LNGCs operations and technical management. Capital Gas Ship Management is a member of SIGTTO and SGMF.
Capital Shipmanagement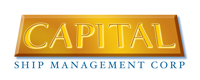 Capital Ship Management Corp. ('Capital') is a distinguished oceangoing vessel operator, offering comprehensive services in every aspect of ship management, currently operating a fleet of 39 tankers (12 VLCCs, 15 Aframaxes, 11 MR/Handy product tankers and 1 small tanker) with a total dwt of 5.95 million tons approx. Capital has extensive experience in managing various vessel types and sizes including all tanker segments (VLCC, Suezmax, Aframax/LR2, Panamax/LR1, MR/Handy and small tankers), dry bulk segments (Cape, Panamax, Handymax and Handy), as well as OBOs and containers. The excellent performance of Capital Ship Management has been recognized by oil major companies and major traders in the industry. It is one of a few ship management companies to have successfully completed the comprehensive office assessment process of numerous major oil companies and has also established long standing relationships with major traders, liners and operators. The Company offers comprehensive services in every aspect of ship management including: safety and technical management, claims & insurance, bunkering, vetting preparation and attendance, risk assessment, newbuilding design and supervision, IT services, accounting, financial management and other administrative functions, as well as in-house human resources management, such as crewing and personnel training with state-of-the-art technology.
Columbia Ship Management
With over 40 years of tradition, commitment and professionalism, Columbia has established its position as a world-class ship manager and maritime service provider. Since our founding in Cyprus, we have developed a global reputation by continuously exceeding our clients´ expectations when providing the highest quality and professional management services. Our success is based on the tremendous added-value granted to our clients by leveraging a strong global network and the will of being a leading force in the maritime industry.
www.columbia-shipmanagement.com/
Diaplous
Diaplous has built a world-wide reputation as one of the most compliant, widely approved and certified PMSCs in the world. With a security force of over 700, Diaplous is active in all high-risk areas: the Indian Ocean, the West African seas and other piracy areas. Meanwhile, we maintain a presence in regions that are valuable for business entrepreneurship, but still under political or social unrest. The skills of our operatives are not the sole driving force behind our security services: we have a deep site-specific knowledge on each region, as well as local contacts (agents, armories and government officials) that can deliver upon any situation.
Dorian LPG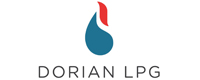 Dorian LPG is a pure-play LPG shipping company and a leading owner and operator of modern VLGCs. Dorian LPG currently has four modern VLGCs and one pressurized LPG vessel on the water. Dorian LPG has 18 ECO VLGC newbuildings due for delivery in 2014, 2015 and 2016 from HHI and Daewoo Shipping and Marine Engineering Ltd., including the 13 that it acquired from Scorpio Tankers. Dorian LPG has offices in Connecticut, London, and Piraeus.Dorian LPG is incorporated in the Republic of The Marshall Islands.
Eastern Mediterranean Maritime Limited (EASTMED)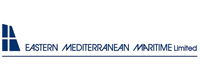 EASTMED is a ships management company with head offices in Glyfada (Athens), Greece. Presently the company has under management 78 vessels, employs 200 shore based personnel and a further 3000 seagoing staff. The fleet comprises of 29 tankers, 39 dry bulk carriers and 10 container ships, adding up to a total DWT capacity of 7.2 million tons. Principally both the tankers and the dry cargo vessels are employed on the spot market and occasionally will enter into short period charter agreements on a number of ships of the fleet.
The following overseas companies are employed as exclusive agents of EASTMED:
· Intermar Chartering (UK) Ltd. in London, U.K.: Covers the London chartering market.
· Eastern Mediterranean Manning Agency in Manila, Philippines: Directly selects, trains, and employs Filipino Masters, Officers, and Crew exclusively for the vessels under EASTMED's management.
EASTMED was granted by Lloyd's the ISO 9001, ISO 14001 and OHSAS 18001 certification in December 2010 and is in the process of being certified with ISO 50001 within 2016. EASTMED is presently a member of BIMCO, INTERTANKO and INTERCARGO, thus joining forces for improved standards in the industry. EASTMED voluntarily participates to AMVER reporting system, operated by the US Coast Guard for promoting safety of life and property at sea. Managed vessels are honored with AMVER awards on an annual basis.
EURONAV
Euronav is an independent tanker company engaged in the ocean transportation and storage of crude oil. The Company is headquartered in Antwerp, Belgium, and has offices throughout Europe and Asia. Euronav is listed on Euronext Brussels and on the NYSE under the symbol EURN. Euronav employs its fleet both on the spot and period market. Sustainability is a core value at Euronav as it ensures the long-term health and success of our people, our business, and the environment we work in. It involves a commitment to safety and environmental practices, as well as an innovative approach to the use of technology and information.
Latsco Marine Management Inc.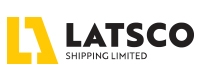 Latsco Marine Management Inc. a subsidiary company of Latsco Shipping Ltd., has been established 1st January 2019 and is currently located at Kifisia. Latsco's history begins over half a century ago as part of Latsis Companies' Group. Latsco provides operational, technical, financial and ship building services, focusing on fundamental principles of quality, integrity, safety, health, environmental protection and energy efficiency, with established programmes for performance excellence, profitability and growth of management of clean energy transportation vessels. Latsco pursues all entrepreneurial ventures with ethics, integrity, consistency to incident-free operations and ultimate aspiration of providing excellent services through long-lasting customer relationships. Currently, LMM Inc. manages a fleet of 27 vessels (MRs, LR2, VLGCs), while another 2 vessels shall be delivered up to 2020.
Marpoint – Your global ICT partner
MarPoint, is a leading maritime System Integrator and IT services company delivering impeccable solutions for the maritime industry. Currently serving the communications, IT and network needs of over 3,000 vessels, our commitment to excellence is based on our following core values: Integrity, Safety, Innovation, and Customer Service. Marpoint's suite of solutions includes hardware and network infrastructure, asset management, cybersecurity, crew welfare, cloud computing as well as nearshore connectivity. Marpoint's Class Approved IT Managed Services deliver to Shipowners 24/7/365 fanatical support, centralized management, proactive remote maintenance, predictable billing, and business continuity.
MINTRA
Mintra is a leading provider of human resource management solutions and digital learning to the maritime industry. Our technologies have been developed over 30 years to provide the scope, scale and capabilities required by companies of all sizes, to keep up with the complexities of deploying a skilled global workforce. Mintra's Trainingportal is a market-leading learning and competency management system which enables efficient upskilling as well as reskilling of staff globally. The solution hosts a comprehensive and growing library of 2,000 eLearning as well as classroom-based courses. Today, 1.5 million people from 3,600 companies use the platform and a course is completed every 30 seconds. Mintra's complete crew management software solution OCS HR has been developed in partnership with our global customers to meet the unique needs of the maritime industry. The market leading human resource management solution allows HR departments to oversee and manage the work of their global workforce from one central interface and securely store all employee data. With headquarters in Bergen and offices in Oslo, Stavanger, Aberdeen, Limassol and Singapore, Mintra provides services to over 4,000 companies, including four out of the top five largest global energy companies.
NAPA
NAPA offers software and data services for ship design and operations. We combine naval architecture, shipping, and digital expertise to provide intelligent solutions for the maritime industry. NAPA for ship design forms a trusted platform for the initial and basic design of any ship type or marine vessel. NAPA for ship operations provides actionable insights to take ship safety and fuel efficiency to a new level.
OCEAN TECHNOLOGIES GROUP
Ocean Technologies Group provides maritime professionals across the globe with digital learning, assessment, maritime HR and fleet management solutions both at sea and ashore. It is built on the world recognised e-learning providers Seagull Maritime and Videotel and has been further strengthened by the Compas, Marlins, MTS and Tero Marine brands. The group boasts over 100 years' collective experience of helping the most successful ship operators achieve the highest standards of safety and operational excellence. Dedicated to realising the potential of every seafarer and every ship, Ocean Technologies Group and its global team of over 450 Oceaneers help make the industry safer, stronger and able to excel.
OSM Maritime
OSM Maritime Group is the world's leading Ship Manager in the Offshore and Maritime Industry. Our company was founded by Bjørn Tore Larsen in Arendal, Norway, in 1989. Sustainable growth followed and now OSM is global with more than 20 offices around the world. OSM currently operate a fleet of ~700 vessels under full technical management and/or crew management. OSM is involved in various segments such as tankers, offshore, dry/cargo, cruise and ferry. We are proud employers of approximately 17000 people on shore and at sea, of more than 70 different nationalities. OSM's ship technical management offices are strategically physically located in Norway (Arendal, Bergen), Singapore, Finland (Helsinki), Denmark (Copenhagen), and Brazil (Rio de Janeiro). OSM is continuously evaluating the needs of its customer's and it is present to the locations that make strategic sense for both OSM and its customers. OSM's mission is "to contribute to our customer's success" and we deliver on this promise. Besides technical and crew management, OSM offers additional maritime-related services which include Newbuilding Supervision & Dry-docking services, the OSERV Catering, Maritime Insurance & Claims Handling, Crew Recruitment, the Nordic Medical Clinic, Accounting Outsourcing, Ship Recycling, Lay-Up Management, Ship Energy Efficiency and more. OSM is a signatory member of the United Nations Global Compact and annually submits the OSM Sustainability Report containing all practices, initiatives, policies, and processes in place used to comply with the ten principles of the UN Global Compact (UNGC) in the areas of human rights, labour, environment and anti-corruption. We were the first Ship Management company to be certified according to the ILO Maritime Labour Convention (MLC) by DNV. Our company, among others, is also a member of the Member of the Maritime Anti-Corruption Network (MACN) that combats corruption in the Maritime sector. One of our main efforts is to support the industry to move towards green shipping. By promoting cleaner practices, OSM aims to operate the efficiently vessels/units utilizing minimum resources and energy as possible, to protect the environment from the pollutants generated by the ships. Finally, digitalization is very important in the maritime industry as it allows for a more efficient, safer and transparent operation. At OSM, and as a global Ship Manager, our focus on digitalization is very much on how we can optimize the management of our vessels both on-board and equally ashore. OSM's advantages include among others, solid financial background, own manning offices, unique quality, and customer experience achieved through well-developed and lean processes and policies. Mostly, we have the best people. In OSM, "It's all about people" – we take care of our people, our main asset, and then our people will take care of your assets!
RISK4SEA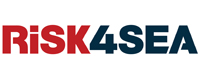 RISK4SEA is an online platform to provide PSC performance transparency to the market by analysing PSC Data providing KPI, Demographics, Detentions Analytics, reports, Benchmarks and Insights for 23 fleet segments in an advanced analysis of the last 5 years to assist stakeholders to:
-PREPARE for forthcoming PSC inspections
-ANALYSE PSC performance to identify strengths & weaknesses
-BENCHMARK fleets against competition and the industry
SEAFiT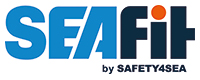 SEAFiT, powered by SAFETY4SEA, is a pioneering mental health program providing comprehensive guidance and a holistic approach to maritime stakeholders to evaluate the mental health state of both their shore and sea staff and raise awareness over wellbeing issues.
Steamship Mutual
Steamship Mutual's aim is to provide a comprehensive high quality P&I service backed by sound underwriting and strong reserves. The Managers, led by Stephen Martin, are determined to ensure that these objectives continue to be met. Steamship Mutual is one of the largest and most diverse P&I Clubs in the world, and a member of the International Group of P&I Clubs participating in the International Group Pool. Our Members remain the centre of our business and we strive to offer them the best advice and support wherever they are around the world. We firmly believe the service we provide our Members will help define our future success.
Tototheo Maritime
Tototheo Maritime specializes in maritime technology, focusing on optimizing vessel and fleet performance. Our range of services includes innovative, efficient, and functional solutions in the fields of satellite communication, navigation systems, digitalization and end-to-end cyber security services. Our offices in Cyprus, Greece and Germany offer complete solutions starting from pre-sales consultancy all through onboard installation and maintenance and after sales support. Through our teams and partners located in Europe, USA, Middle East and Far East we provide a global reach with a local touch. Our vast experience in the maritime sector provides us with the unique advantage of in depth understanding of our customers' needs. Combined with our dynamic approach towards innovative technologies, this enables us to provide our clients with the ability to generate more value out of their daily operations. Tototheo Maritime operates in a connected dynamic and sustainable maritime sector, supported by reliable and efficient connectivity and innovative technologies – all underpinned by the Tototheo values.
VesOPS
VesOPS is a software product which delivers transparent solutions to stakeholders within the shipping industry. VesOPS gives an overview of a fleet of ships GHG emissions and delivers decision support to users ashore and on board how to reduce emissions by improvement of a ships design and/or by optimizing the ships operations. The analyses for decision support are based on a digital twin model of the ship and on data logged on board the ship. By combining the model with data, a set of analyses are available for the user, and they are focused on delivering information to support future decisions on improving the performance of the ship's operations. The improvements are documented in dashboards available for the user in a dynamic web solution. In addition, VesOPS delivers advice related to optimization and improvement of the operations of ships based on the results given from the software. The advice is given by VesOPS' dedicated experts in the design and operations of ships.
WinGD
WinGD (Winterthur Gas & Diesel Ltd.) is a leading developer of two-stroke low-speed gas and diesel engines used for propulsion power in merchant shipping. WinGD sets the industry standard for reliability, safety, efficiency and environmental sustainability. WinGD provides designs, training and technical support to engine manufacturers, shipbuilders, ship operators and owners worldwide. Headquartered in Winterthur, Switzerland, since its inception as the Sulzer Diesel Engine business in 1893, it carries on the legacy of innovation in design.
2023 SMART4SEA Virtual Forum: Key technological achievements in the smart shipping era
The 2023 SMART4SEA Forum successfully concluded on 1st of February at Stavros Niarchos Foundation Cultural Center (SNFCC) at the Bookcastle of the National Library of Greece, focusing on key trends that shape the digital future of the maritime industry.
After three years of the pandemic, this was the first live event in which industry stakeholders gathered once again all together and exchanged their views on what digitalization will bring forward. The case for digital is clear for the whole business world and the maritime sector as well. Industry's activity on the world's oceans is becoming greener and more autonomous. New promising digital solutions can reduce global emissions and several stakeholders have realized that digitalization disrupts the industry.
Considering that we are approaching a major energy transition, we expect many technological innovations to come into place and transform the current landscape. In that regard, the event highlighted major technological achievements and breakthroughs that support smart shipping and focused on the key challenges and main priorities of industry's smart agenda.
The event was organized by SAFETY4SEA having as lead sponsors the following organizations: MacGregor and SQEMARINE. Other sponsors were: ARCADIA SHIPMANAGEMENT CO. LTD, Blue Planet Shipping Ltd, Capital-Executive Ship Management Corp., Capital Gas Ship Management Corp., Capital Shipmanagement, Columbia Ship Management, Diaplous Group, Dorian LPG, Eastern Mediterranean Maritime Limited (EASTMED), EURONAV, Latsco Marine Management Inc., Marpoint, MINTRA, NAPA, OCEAN Techologies Group, OSM Maritime, RISK4SEA, SEAFiT, Steamship Mutual, Tototheo Maritime, VesOPS, WinGD.
Opening the event, Mr. Apostolos Belokas, Managing Editor, SAFETY4SEA, welcomed the distinguished delegates and thanked both sponsors and speakers for their support. He mentioned the top business risks according to Allianz Barometer survey and presented key challenges and trends concerning maritime digitalization. Again, cyber incidents and business interruption top the list as economic and energy risks rise. Cyber security has been over the last years the first non-natural threat to the global risk landscape. Mr. Belokas also presented key recommendations from a recent WESS project concerning the impact of digitalization for people onboard and highlighted notable smart shipping developments.
Panel #1 – Smart Technologies in Shipping
In the first panel, moderated by Apostolos Belokas, Managing Editor, SAFETY4SEA, the following experts participated: Savvas Delis, Head of Sales, Marpoint; Evangelos Tzitzis, Unmanned Systems Manager, Diaplous Group; Fotis Tsitsirigkos, Fleet IT Manager; and Themistoklis Sardis, IT Manager, Costamare Shipping Company S.A. Panellists discussed about the key drivers and barriers on the Shipping 4.0 era, emerging technology breakthroughs and referred to technological developments and future smart technologies that will transform shipping.
The panel also included presentations from the following experts:
Mr. Savvas Delis, Head of Sales, Marpoint, referred to the most promising trends and innovations currently taking place in the maritime shipping industry. These are: Green Technology; Fast Satellite Communications onboard Ships; 5G onboard Ships and; Sensor technology and Performance Monitoring. During his presentation, Mr Delis briefly discussed these trends and focused mainly on the role of IT as a driver for Technological excellence in the maritime industry. He concluded with the following best IT practices: Build a solid IT Infrastructure in order to effectively manage the new technologies; Provide a friendly environment to the end-user for the central management of all new technologies; Apply best Cyber Security practices.
Mr. Evangelos Tzitzis, Unmanned Systems Manager, Diaplous Group, highlighted that surveys improve ship safety and protect both the seafarers and environment. Regulatory and monitoring farmwork of ships and offshore structures' surveys is well established and continuously updated by all administrative entities (IMO, IACS, Flags etc.). Close-up survey is of the most important type of surveys. Traditional methods are gradually hand over a considerable volume of close-up surveys to the Remote Inspection Techniques (RIT) with the use of UAS (drones). Digitalization in the way of Visualization, Artificial Intelligence (AI) and Machine Learning (ML) applications comprise the challenging factor towards the long-run goal for RIT Autonomy, he concluded.
Mr. Themistoklis Sardis, IT Manager, Costamare Shipping Company S.A. explained that there are several AI applications in the shipping industry, including automation of cargo handling and management, optimization of routes and logistics, and predictive maintenance of ships and other equipment. AI-powered systems can analyze vast amounts of data on weather, sea conditions, and ship performance to improve efficiency and safety. In addition, AI-powered drones and autonomous ships are being developed to handle tasks such as cargo inspection and delivery. Overall, AI has the potential to significantly improve the efficiency and cost-effectiveness of the shipping industry.
Panel #2 – Human Factors in the Smart Shipping Era
The second panel, moderated by Apostolos Belokas, Managing Editor, SAFETY4SEA, focused on ways to minimize human error in the smart shipping era. The following experts engaged in discussions around latest smart shipping developments affecting Seafarers: Valentinos Steliou, Innovation Director, Mintra; Johan Gustafsson, Chief Revenue Officer, Ocean Technologies Group and; Ross Millar, Loss Prevention Associate, Steamship Mutual
The panel also included presentations from the following experts:
Today we all talk about Personalized Learning, Agile Learning, Learning through multiple sources, Engaging learning methods, learning paths, useful and processed data and analytics. However, Mr. Valentinos Steliou, Innovation Director, Mintra highlighted that in order to go the extra mile, we need to ask ourselves what is the impact of these emerging technologies to the seafarer, to individual organizations and to the maritime industry as a whole. Citing the example of a solution provided by Mintra, he referred to the benefits of AI and machine learning. The development of the next generation of seafarers calls for tools and means beyond the capabilities of our best tools available today, he concluded.
Mr. Johan Gustafsson, Chief Revenue Officer, Ocean Technologies Group, highlighted that we have several demands from the seafarers of tomorrow; at the same time, we want to be competent, with good seamanship, to withstand challenges and be resilient and have many soft skills. In that regard, technology can help in a number of ways. Taking into account the challenges of connectivity in maritime and some parts of the world ashore, a robust system that ensures training can continue anytime and anywhere, adds value. Visibility and control in a single ecosystem makes life easier for all people onboard and ashore.
Mr. Ross Millar, Loss Prevention Associate, Steamship Mutual, gave a presentation titled "Augmented Reality adoption: Prospects & Hurdles for Navigational Safety in Shipping", explaining the benefits of such systems, which training standards are vital and what kind of experience is needed towards. He also referred to the skills required, highlighting that we need to step out of the traditional skills and follow the emerging trends.
Panel #3 – Ship Performance
The last panel of the forum, moderated by Apostolos Belokas, Managing Editor, SAFETY4SEA, tackled with technology issues limitations and the key challenges to meet the needs of advanced performance and monitoring. The following experts joined the discussions: Dr. Carmelo Cartalemi, General Manager, Global Sales, WinGD; Dimitris Mytilinis, Performance Engineer, Latsco Marine Management Inc; and Ossi Mettälä, Sales Manager, NAPA Shipping Solutions.
The panel also included presentations from the following experts:
Dr. Carmelo Cartalemi, General Manager, Global Sales, WinGD, explained that shipping companies need to efficiently manage the ship to keep the OPEX as low as possible. In that regard, a digital ecosystem is vital to allow getting valuable information on the engine performance and conditions to avoid waste of resources and time. He referred to his company's solution that allow the engine's performance and components to be monitored in real-time and be benchmarked with the digital twins that provide quick troubleshooting solutions to empower the crew on board to execute maintenance work and operate the engine, and ship at the best.
Mr. Dimitris Mytilinis, Performance Engineer, Latsco Marine Management Inc, mentioned that Latsco has adopted predictive maintenance principles for equipment onboard. Operational parameters of critical machineries are being measured utilizing smart technologies and modern techniques, such as vibration analysis, high-end infrared thermography, artificial intelligence and big data. This transition to the Condition Based Maintenance (CBM) program drives equipment inspection well beyond the traditional approach of Planned Maintenance. In this respect, the adoption of the CBM Class Notation (ABS) acts as a stepping stone for Latsco, Mr. Mytilinis highlighted.
The shipping industry is moving forward fast on both the technological on the regulatory front noted Mr. Ossi Mettälä, Sales Manager, NAPA Shipping Solutions. As such, solutions with the right-sized scoping and smart data utilization are in great demand enabling end users to focus on their primary task receiving timely decision-making support without extra effort or heavy upfront investments. Combining the correct data with the right algorithms provides valuable insight into vessel performance and CII, and even gives a possibility to optimize the entire fleet operation minimizing port congestions and unnecessarily high operation speeds, he said.
4Castle Shipping
A.R Brenya Company Ltd
Abacus Marine Consultants
ABS
Accelleron Industries
Advanced Marine Solutions Inc.
Aegean College
AIR ACADEMY OF GREECE
Alfa Ship Managers Pte. Ltd.
Alpha Bank
Alpha Gas
Alpha Marine Consulting
Alpha Ori Technologies
AMC
Andriaki Shipping Co Ltd
Angelakos (Hellas) S.A.
Aon Greece
Arcadia Shipmanagement
Ariston Navigation Corp.
Association of Certified Commercial Diplomats
ATPI
AXIA Ventures Group
Bahamas Maritime Authority
Black Rope PC
Blue Planet Shipping Ltd
C Teleport
Capital Executive Shipmanagement Corp.
Capital Gas Shipmanagement Corp.
Capital Ship Management Corp
Columbia Shipmanagement Ltd.
Commission on Audit
Conbulk Shipmanagement Corporation
CyberOwl
Dalex Shipping
DeepSea Technologies
DESMI
DIAPLOUS GROUP
Diek Glyfadas
DIRECTORATE OF PORTS, MARITIMES AND INLANDS WATERWAYS AFFAIRS / MINISTRY OF INFRASTRUCTURES AND TRANSPORT/ BENIN
DNV
Dorian LPG Management Corp
Dynacom T.M.
Dynagas Ltd
EASTERN MEDITERRANEAN MARITIME LTD
Ecomar NaviGestion
Efnav
Egyptian Authority for Maritime Safety
Elaborate Communications Ltd
ELNAVI MONTHLY SHIPPING REVIEW
Embassy and General Consulate of Panama
EMSA
Enea Management
ENESEL S.A.
Engstrom Shipping Ab
Essex University
Euronav Ship Management
FLEET MANAGEMENT LTD
FlowStream Consult
G.D.ARETEOS&ASSOCIATES MARINE TECHNICAL BUREAU
GAC Shipping SA
GasLog
General Directorate of Merchant Marine-Panama Maritime Authority
Georg Duncker Gmbh & Co. Kg
Greek Welding Institute
GTMaritime
HARTIS
HELINTEC S.A.
Hellenic Court of Audit
Hellenic Institute for Strategic Studies (HELISS)
Hellenic Naval Academy
Hellenic Shipbrokers Association
Hellespont
Huayang (HongKong) Shipping Ltd.
HYDREMA BALTECH LTD
Hypha Collective
IML Marine
Indian Ocean  MoU Secretariat IGO
Info Tools
Insurance  Claims  Disputes   Legal  Consultancy
Intellian
INTERCARGO
IOW Group
ISEM
J G Roussos Shipping SA
JGR
JiBe Hellas LLC
Kadmos GmbH
Kassian Maritime
KMK Marine Consultants
Kongsberg Digital
Korea Shipbuilding & Offshore Engineering Co., Ltd.
KVH Industries
Kyklades Maritime Corporation
LASKARIDIS GROUP
Latsco Marine Management Inc
LEMUR MARITIME
LGS
Lithuanian Maritime Academy
M2INTELLIGENCE
MacGregor
MAREL SA
MARGETIS MARITIME
Marpoint Ltd
MCTC
Medical Research Council Unit The Gambia at the London School of Hygiene & Tropical Medicine
MESPAS Greece
METIS
Metropolitan College
METROSTAR MANAGEMENT CORP.
MINISTRY OF EDUCATION
Ministry of Fisheries and Blue Economy
Ministry of Maritime Affairs & Insular Policy
Mintra Group
MONTANA SHIP MANAGEMENT INC.
Multidigital Nigeria Limited
N Solution Consultants Ltd
Nan Lian Ship Management LLC
NAPA
National and Kapodistrian University of Athens
National Technical University of Athens
Nautilus Labs
Navarino
Navatom
Navtor
New Vision
Nigerian Maritime Administration and Safety Agency
Niovis Shipping Co SA
NIRIIS SHIPPING S.A.
North P&I
Nova Electronics S.A
Ocean Technologies Group
Ocean University of Sri Lanka
Oceanic
OCEANKING S.A.
ONE MARINE
ORBYT GLOBAL
Oriani
OSM Maritime
OTE
OTG
P & P MARINE CONSULTANTS INC
Panapino Holdings
PHOENIX LTD
PIRAEUS MARINE SERVICES SA
Polembros Shipping
PREMIUMFOCUS NAUTILUS LTD
Prevention At Sea
Prisma Electronics S.A.
Profy Ship Management
Propulsion Analytics
RCG
Reederei NSB
RINA
Romanian Maritime Training Centre
S.E.SMYRLAKIS & Associates
Sagar Sandesh Maritime Publication
SEA JUSTICE SA
Sea Traders S.A.
Seably AB
Seafair
Seapeak
ship2shore, genova
SHIPLINK SA
ShipMoney
SHIPTECH ENGINEERING LTD
SKF Hellas S.M. S.A.
SNSfortech S.A.
Softway Ltd
Space Electronics Ltd
SPARK LOGISTICS PC
Steamship Insurance Management Services Limited
SUN SM
TECHNAVA S.A.
Teledyne FLIR
The Standard Club
THETA MARINE
TMS CARDIFF GAS
TMS Tankers Ltd
Tototheo Maritime
TradeWinds
UK P&I Club
UKSR
Unitized Ocean Transport
University Malaysia Terengganu
University of Essex
University of Piraeus
University of West Attica
V.Ships
VANOS SA
VRONTADOS S.A.
Wartsila Voyage
West of England Insurance Services
Windward
WinGD
World Link Communications
Xiamen Worldmaritime Services co.,ltd
Who Should Attend
This is a must attend event for all companies and individuals interested in Ship Technology and Sustainable Shipping, including:
Shipowners
Ship Manager Company Staff (Technical, Marine, Operations, Safety & Quality)
Maritime professionals
Regulatory & government authorities
Flag state representatives
Classification societies representatives
Marine Insurers & P&I Executives
Experts on information technologies (IT) onboard
Other relevant with smart technologies Industry Organizations/ Executives/ Experts
---
Delegate Helpdesk
General Information
Who can I contact for more information on the event?
Please contact the organizers directly at e-mail: info [at] safety4sea [dot] com
Registration
How do I register?
To register you should fill in the online registration form and follow the instructions contained in the Registration Form.
Is the event free to attend for the delegates?
Attendance to the event is FREE subject to online registration. In case you are interested, please complete the online registration form and confirm with the organizers. FREE attendance includes coffee, snacks and drinks during breaks at the event venue. Attendance does NOT include accommodation and/or travelling or parking which should be paid in by the delegates as decided/applicable. Speaker Presentations, Conference DVD and Certificates of attendance will be available through the organizers after the event, at no additional cost, ONLY to SAFETY4SEA subscribers.
What happens if I am unable to attend despite being registered?
Appreciate if you could inform the organizers by e-mail as soon as possible before the event.
At the event
Where is the event being held and how do I get there?
The event location is at the Bookcastle of the National Library of Greece at Stavros Niarchos Foundation Cultural Center (SNFCC), Kallithea. You may find instructions here.
What happens when I get to the event venue?
When you arrive at the event please go to the registration desk and collect your badge which should be worn at all times. Welcome coffee and snacks are available during registration and breaks.
After the event
How may I evaluate and comment on the event?
You may comment with the organizers at any time, during or after the event. Furthermore an event evaluation form will be available online after the event to complete anonymously any comments you may have.
How can I order Speaker Presentations, Conference DVD or Certificates of Attendance?
Speaker Presentations and Certificates of attendance will be available through the organizers after the event, at no additional cost, ONLY to SAFETY4SEA subscribers. Conference DVD may be available at additional cost to those interested.
Please contact the organizers directly at e-mail: info [at] safety4sea [dot] com
---
We look forward to welcoming you at this event!
The Stavros Niarchos Foundation Cultural Center is a complex in the bay of Phaliron in Athens which includes new facilities for the National Library of Greece and the National Opera, as well as the 210,000 m² Stavros Niarchos Park. It is fully accessible to general public and strives to ensure that everyone is welcome and has access to the programs and services offered. The hill of the Park which is the biggest part of it, is also accessible by everyone. The touring towards the top of the hill is possible through the Park's walks and the planted rooftops of the buildings, reaching 32 meters height. The material of the walks' ground layer (stabilized ceramic floor) and the incline of the Park which is 3-5%, allow all visitors to move around the Park easily, which is also accessible to parents with strollers and people with mobility limitations.
Shuttle bus
For convenient access to and from the SNFCC, transportation by shuttle bus is available daily to visitors, free of charge. A minibus bearing the SNFCC logo departs from Syntagma, makes a stop at Syggrou-Fix Metro station (Syggrou Avenue), and arrives at the south side of the SNFCC Canal (near the GNO building) and vice versa.
Read more about the timetables
Car
Find the route to SNFCC
Parking
Bus
130: Piraeus – Nea Smyrni  (Tzitzifies Stop from Piraeus; Delta Stop to Piraeus)
217: Piraeus – Dafni Station (Tzitzifies Stop from Piraeus; Delta Stop to Piraeus)
550: Kifissia – Palaio Faliro (Evgenideio Stop, Syggrou Avenue northbound, Onassio Stop southbound)
860: Palaio Faliro – Schisto (Tzitzifies Stop from Piraeus; Delta Stop to Piraeus)
Α1: Piraeus – Voula (Tzitzifies Stop from Piraeus; Delta Stop to Piraeus)
Β1: Piraeus – Ano Glyfada (Tzitzifies Stop from Piraeus; Delta Stop to Piraeus)
Β2: Syggrou-Fix – Agios Kosmas (Evgenideio Stop, Syggrou Avenue northbound, Onasseio Stop southbound)
Trolley
Line 10 from Chalandri Square to the Epaminonda stop. Walk towards Peisistratou and Sahtouri street and you will find the entrance of the SNFCC through its parking.
Tram
Tzitzifies & Epaminonda Station.
Check the routes
Bike
Bicycle parking spaces are available at the entrance of the parking of the SNFCC (Peisistratou and Sahtouri Street), at the Visitors Center (Eyrypidou and Doiranis) as well as at the taxi rank. The parking of bicycles in these areas is under the responsibility of the owner / holder for any damages arising (theft, damage, etc.).
View the map here
On foot
Open entrances for the visitors:
Evripidou & Doiranis (entrance for the SNFCC Visitors Center)
Evripidou & Irakleous
Evripidou & Dimosthenous (entrance for the Running Track)
Peisitratou & Sachtouri
Esplanade Pedestrian Bridge