DryBulk Safety Excellence MasterClass
After a lengthy period of deliberation and interaction with industry stakeholders the DryBulk industry is set to be disrupted with the introduction of new standards and concepts such as the DryBMS Management Standard, the new Rightship Inspection Ship Questionnaire (RiSQ) and the voluntary Rightship Crew Welfare Self-assessment. Given the introduction of similar standards to the Tanker industry over the course of the past couple of decades there are several lessons to be learned and applied to the DryBulk industry which has to pace up to meet the demanding new requirements. With that in mind SAFETY4SEA is providing a MasterClass on DryBulk Safety Excellence to present and briefly discuss the challenges and opportunities along the roadmap to Safety Excellence.
Date
Wednesday 10 May 2023
Venue
Stavros Niarchos Foundation Cultural Center (SNFCC) at the Bookcastle of the National Library of Greece (Ground Floor)
Who Should Attend
DryBulk Operators, CEOs, QHSE, Marine, technical, Vetting Manager along with executives form the Crew, Operations, Insurance and Chartering departments of DryBulk operators.
This is a masterclass aiming to provide a helicopter view of the developments ahead, designed for professionals with experience in the DryBulk industry and not an entry level event.
Why you should Attend
Have a quick outline of challenges and opportunities along the roadmap to Safety Excellence
Discuss and network with like-minded industry professionals to get a better understanding of their perceptions
Attend a unique masterclass that will provide a quick, thorough and precise outline of where we stand
Timeline
08:30 – 09:30 Registration
09:30 – 11:00 Session 1
11:00 – 11:30 Morning Break and Networking
11:30 – 13:00 Session 2
13:00  Masterclass ends
Masterclass Agenda
Presentation will be in Greek, Slides will be in English
DryBulk Industry in Numbers and Evolution (Ships, Managers, Crewing, Charterers)
DryBulk Industry Stakeholders, Needs, conflicting priorities and Materiality Matrix
DryBMS New Requirements Outline
RiSQ New Requirements Outline
Rightship Crew Welfare Self Assessment New Requirements Outline
DryBulk PSC Performance KPIs & Best Performers in Paris MoU, Tokyo MoU & USCG and Lessons Learned
Culture Change Required for the DryBulk Sector
Lessons Learned from TMSA implementation in the tanker industry
Resilient SMS implementation KPIs and how to proactively prepare for the future
Best Marine/Management Practices to be applied
Q&A on practical Issues
Expert Trainer
Apo Belokas, Founder & CEO SQE Group (SQEMARINE, SAFETY4SEA, RISK4SEA)
Apo is the Founder & Managing Director of the SQE Group, including SQE MARINE, SEADEMY, SAFETY4SEA and RISK4SEA. He is a veteran Maritime Safety, Quality & Environmental Expert, Consultant, Trainer and Project Manager with a 30 year background in shipping as Technical, Marine, Safety & Training Superintendent, Consultant and Project Manager. He entered shipping as Engineering Superintendent with a leading ship manager operating a mixed fleet of bulk and oil/chemical tankers and later shifted to regulatory compliance and QHSE specialization as superintendent, Consultant, Trainer and Project Manager. Apostolos has successfully completed a wide range of QHSE projects including 300 management system projects (ISM/ISPS/ISO 9001-14001-18001/TMSA/MLC/DryBMS), 500 vessel and office audits to various standards and he has trained more than 10,000 people delivering more than 50 different Training Courses in a wide variety of QHSSE and Shipping related subjects. He is holding Mechanical Engineering Bachelor and Master's specializing in Energy & Environment and Master's Degrees in Maritime Business and Business Administration (MBA). He has chaired more than 400 panels on Safety, Quality, Environmental and Smart shipping aspects in more than 80 large scale forums so far. You may explore more at www.sqegroup.com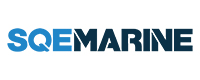 SQEMARINE (www.sqemarine.com) is a leading world class provider of Maritime Safety, Security, Quality & Environmental QHSSE & Regulatory Compliance Consulting, SMS, Ship Manuals, Training and e-learning, for more than 25 years, to 1,600+ clients, operating a DNV Certified Training Center and a LRQA ISO 9001 certified System.
RISK4SEA (www.risk4sea.com) is a SaaS PSC Intelligence platform, illuminating PSC performance to Prepare/Assess PSC inspections, Benchmark against competition and Automate PSC functions & alerts to eliminate detentions and minimize OPEX.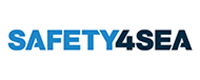 SAFETY4SEA (about.safety4sea.com) is Fostering Sustainable Shipping for more than 14 years, hosting the leading safety4sea.com, (200k visitors monthly) producing monthly magazines & tailored publications (100k p.a. circ. onboard & ashore) & Industry Surveys along with e-mail, video & social media, delivering SAFETY4SEA, GREEN4SEA, SMART4SEA, CAREER4SEA & Crew Welfare Week Forums & Awards.
SQEGROUP (www.sqegroup.com) is Fostering Sustainable Shipping, for more than 25 years, providing Maritime Safety, Quality & Environmental Solutions, operating SQE MARINE (QHSSE & Regulatory Compliance Consulting, SMS & Ship Manuals), SEADEMY  (Training & e-learning), RISK4SEA (PSC Benchmarking, Preparation & Automation) and SAFETY4SEA (Portal, Magazines, Forums, Awards, Surveys & Tailored Publications), to a client list of 1,600+ clients, based in 75+ countries.
The online Registration for the DryBulk Safety Excellence Masterclass is now closed!
Those wishing to attend our masterclass may register at the venue on the relevant desk.
We look forward to welcoming you to our event!