SAFETY4SEA Singapore Conference
The inaugural SAFETY4SEA Singapore Conference is scheduled as a full day event (09:00 to 17:00) on Thursday 29th of November 2018 at Marina Bay Sands, Singapore.
This is a NON PROFIT event expected to attract attendance from Safety, Technical, Marine departments of shipping operators and other related industry stakeholders. Attendance will be FREE of charge to delegates, a common feature of ALL SAFETY4SEA forums with sponsors covering all the expenses of the event.
Attendance is FREE, subject to Registration.
Event Timetable
Welcome Tea/Coffee & registration [ 08:00 – 09:00 ]
Panel # 1: IMO 2020 [ 09:00 – 10:00 ]
Alvin Forster, Deputy Director (Loss Prevention), The North of England P&I Association Limited – 2020: An insurer's perspective
Sean Hutchings, Chief Technical Officer, Thome Group of Companies – 2020 Compliant Fuel Challenges
Justin (Ji-heon) Bae, Team Manager / Marketing Team, Panasia – SOx regulation solution with SOx scrubber
20 min Panel Discussion & Questions Open to the floor
Panel # 2: Ballast Water Management [ 10:00 – 11:00 ]
Brian (Bong-jun) Kwak, Sales Manager / Marketing Team, Panasia – BWTS: It is time to take action now before it is too late
Leif Erik Caspersen, Director International Sales, ERMA FIRST – How to select a suitable BWTS, a roadmap to retrofitting
Andreas Zontanos, Partner, Argo Navis – Effective management of a BWTS retrofit
20 min Panel Discussion & Questions Open to the floor
Tea/Coffee Break & Networking [ 11:00 – 11:30 ]
Panel # 3: Safety at Sea [ 11:30 – 12:30 ]
David Foo, Director (Port Systems), MPA Singapore – The Safety@Sea Singapore Campaign
Gavin Lim, Regional Director Asia, Sailors' Society – Wellness at Sea Program
Yves Vandenborn, Director of Loss Prevention, The Standard Club – The Human Element and Seafarer Resilience
Capt. Siddharth Kumar, Global Training Manager, Green Jakobsen – Driving human performance seen from an organizational perspective
20 min Panel Discussion & Questions Open to the floor
Panel # 4: Best Practices & Lessons Learned  [ 12:30 – 13:30 ]
Nitin Mathur, Managing Director, Wallem Ship Management, Singapore – Experience Transfer and Best Practices beyond compliance
Richard Dias, Deputy Commissioner of Maritime Affairs, International Registries – Port State Control: A flag state perspective
Apostolos Belokas, Managing Editor, SAFETY4SEA – Benchmarking as a tool to minimize risk
20 min Panel Discussion & Questions Open to the floor
Lunch Break [ 13:30 – 14:30 ]
Panel # 5: Loss Prevention [ 14:30 – 15:30 ]
Lee Hiok Liang, Naval Architect, T&T Salvage – Shipping of liquefiable bulk cargoes: Lessons from real-life incidents
Dimitrios Maniatis, Chief Commercial Officer, Diaplous Maritime Services – Maritime Security Status
Marc Smith, COO, HudsonAnalytix – How to prepare for cyber risks
20 min Panel Discussion & Questions Open to the floor
Panel # 6: QHSE Discussion and debate on key market challenges [15:30 – 16:30]
Arthur Martin, HSQEEn Manager, Goodwood Ship Management  Pte Ltd –
Capt. Sachin Singh, Alternate DPA / CSO, Fleet Ship Management Singapore Pte. Ltd –
Capt. Michael Bourekas, Marine and Safety Manager, Gaslog –
Additional panelists to be announced
60 min Panel Discussion & Questions Open to the floor
Conference Ends [ 16:30 – 16:35 ]
Apostolos Belokas, Managing Editor, SAFETY4SEA
Apostolos Belokas is a Maritime Safety, Quality & Environmental Expert, Consultant, Trainer and Project Manager with more than 20 year background in shipping as Technical, Marine, Safety & Training Superintendent and Consultant. He entered the industry back in 1992 as Engineering Superintendent with a leading ship manager operating a mixed fleet of bulk and oil/chemical tankers and later shifted to regulatory compliance and QHSE issues as superintendent and later as a Consultant and Trainer. Apostolos has successfully completed a wide range of QHSE projects including 250+ management system projects (ISM/ISO 9001-14001-18001/TMSA/MLC), 500 vessel and office audits to various standards and he has trained more than 5,000 people in a wide variety of QHSE subjects. He is holding Mechanical Engineering Bachelor and Master's specialising in Energy & Environment and Master's Degrees in Maritime Business and Business Administration (MBA), all of them awarded with distinction. Apostolos is the Managing Director of SQE MARINE & SQE ACADEMY and he is also the Founder and Managing Editor of SAFETY4SEA.
Justin (Ji-heon) Bae, Team Manager / Marketing Team, Panasia
Justin (Ji-heon) Bae majored business field at Kyungsung University. He is working as marine technical sales team manager in Korean / South east Asian market since 2006. He has been awarded for his contribution of export by Ministry of Commerce Industry and Energy, Korean government.
Leif Eric Caspersen, International Sales Director ERMA FIRST
Leif Erik Caspersen is the International Sales Director of ERMA FIRST. He is specialized in Business to Business marketing and industrial sales. He has worked for several years in marketing and selling products to the offshore and land based industry. During the past 20 years he has been actively involved in the marine pints and coating business . He acted as the Vice President and Chairman of Jak. J. Alveberg AS, one of the oldest paint companies in Norway, promoting specialized coatings designed for refurbishing of ballast tanks on older ships, among many other applications . As the Managing Director in Orca Maritime AS, a company specialized in innovative and long lasting solutions for corrosion protection , he succeed in introducing products for offshore installations, hull and superstructures on ships. Since 2006 , he has been actively involved in the ballast water treatment industry promoting systems all over the world. Since 2014 , he joined the ERMA FIRST team, leading the international sales division.
Richard Dias, Deputy Commissioner of Maritime Affairs, International Registries, Inc. (IRI) 
Mr. Dias joined International Registries, Inc. (IRI) in April 2007, and is currently the Regional Technical Manager. Prior to this he spent 15 years at sea, sailing with Denholm Ship Management Ltd., rising to the rank of Chief Engineer. He then spent another 15 years ashore with Denholm Ship Management Ltd. and Anglo-Eastern Ship Management Ltd in the capacity of Senior Superintendent. Mr. Dias holds a Marine Engineer Officer Certificate of Competency Extra First Class from the UK Department for Transport. He is a registered Chartered Engineer with the Engineering Council, UK and was elected Fellow of The Institute of Marine Engineering, Science and Technology (IMarEST) in 1995. He currently serves on the Committee of The Hong Kong Joint Branch of RINA &IMarEST.
David Foo, Director (Port Systems), MPA Sigapore
Mr. David Foo, director (Port Systems), is in charge of the Port Systems Division which drives MPA's efforts in Emergency Preparedness, Security and Safety. In addition, the division ensures the operational readiness of systems which support Vessel Traffic Services and plays a major role in planning and developing the next generation port systems. David joined MPA in July 2017 after retiring from the Republic of Singapore Navy. In his previous career, he spent 27 years as a naval officer and key appointments included being the Commanding Officer of two submarines as well as the submarine squadron.
Alvin Forster, Deputy Director (Loss Prevention) at North P&I Club
 Alvin is a qualified Chief Engineer and has attained a Chartered Insurance Institute Advanced Diploma in Insurance (ACII). He joined the loss prevention team at North P&I in 2011. Prior experience includes 12 years at sea as an Engineer Officer on merchant vessels, a marine surveyor with a major consultancy and a technical superintendent within a shipping company. Following the announcement by IMO that the reduced global sulphur cap will take effect in 2020, Alvin has keenly followed developments, working closely with North's defence lawyers to develop guidance for North's members as well as revising North's loss prevention guide on preventing marine fuel claims.
Sean Hutchings, Chief Technical Officer, Thome Group of Companies
Sean Hutchings is responsible for driving both compliance and safety cultures throughout the Group. Direct reporting units include, Group Security, HSSEQ, Fleet Services, Technical Support and Compliance departments. In addition monitoring and improving fleet performance through development of scalable solutions and provision of expertise, using innovative approaches to fleet management, with a strong emphasis on technology and processes. To closely monitor industry trends, including technological advances, ensuring Thome Group remains at the forefront of the industry in respect of safety, quality and efficiency of vessel management. Sean Hutchings has 17 years' experience in Asia with DNV GL, including 10 years at a senior management level.  He has managed a team of managers overseeing all maritime and offshore Classification activities for South East Asia and he has a wealth of managerial and technical expertise. He has a Bachelor of Engineering (Hons), University of Auckland, NZ. He is also a Member of Royal Institution of Naval Architects, UK.
Capt. Siddharth Kumar, Global Training Manager, Green Jakobsen
Siddharth joined Green-Jakobsen in 2014. He is representing the company in Asia, primarily India, Singapore and China. He is Key account Manager for Safety Delta clients and Global Training Manager for Green-Jakobsen's client courses.
He has an MBA in Shipping Management from the Indian Management School and Research Centre, and a Bachelor's degree in Nautical Science from the University of Mumbai. He is licensed Master Mariner and has sailed as a Master onboard Oil/Chemical Tankers, having been at sea for over 12 years. Siddharth also holds a Diploma in Shipping Economics and Operations and a diploma in Dry Cargo Chartering from the Cambridge Academy of Transport. Sid is accredited by the Danish Maritime Authority as Safety and Health Instructor. Sid holds a certification in Blanchard Situational Leadership and Thomas Personal Profile Analysis/Human Job Analysis.
Brian (Bong-jun) Kwak, Sales Manager / Marketing Team, Panasia 
Brian (Bong-jun) Kwak graduated from Silla University in Korea. He is working as Marine technical sales manager at Panasia since 2013, mainly in South east Asia region. He is also an affiliated researcher for International regulations especially for Ballast water treatment system and 2020 sulphur cap regulation.
Lee Hiok Liang, Naval Architect, T&T Salvage
Lee Hiok Liang is a Naval Architect with T&T Salvage and has since participated in plan development for numerous significant emergency response and wreck removal cases around the world, both on the scene and remote engineering support. The notable emergency response case includes the developing of a salvage response plan for a handymax bulk carrier experiencing cargo liquefaction in extreme weather condition with a severe list, crew abandonment and eventual grounding. Before joining the T&T family, he worked for an international dredging company as a senior project engineer for ship newbuilding project, with consulting and salvage company as Naval Architect involved in marine salvage, offshore project and other engineering fields.
Gavin Lim, Regional Director Asia, Sailors' Society
Gavin Lim is the Asia regional manager for maritime welfare charity Sailors' Society. Based in Singapore, he leads and supports a network of 20 port chaplains and community development officers.
Since joining the Society in 2014, he has overseen the design and implementation of 12 flagship projects in the Philippines, Indonesia and India. These projects include building housing and medical facilities, school rehabilitation, community outreach and the expansion of the award-winning Wellness at Sea programme.
Prior to joining the charity, Gavin spent more than 20 years in the commercial sector with experience in marketing, operations and compliance management.
He is a graduate of the University of London, with an honours degree in law.
Dimitrios Maniatis, Chief Commercial Officer at Diaplous Maritime Services
Having completed contracts for the Hellenic Ministry of Foreign Affairs and other European agencies in Afghanistan and wider Central Asia, from 2001 – 2009, Mr Maniatis started working in the Maritime Security Sector. Upon completing STCW and other relevant maritime training, he joined the ranks of the Armed Security Teams on board vessels in the HRA of the Indian Ocean. While sailing on ships and holding the position of Team Leader,  he started university courses on shipping to complement his business studies. In 2012, he was given the opportunity to immerse in the business side of the MarSec game and this lead to a wonderful journey that has now brought him to the pinnacle of his MarSec goals by working within the Diaplous team. His role within Diaplous is the promotion of the company in new markets, the development of new businesses and the continuous growth of the group.
Capt. Arthur Martin, HSQE Manager, Goodwood Ship Management Pte Ltd
Arthur went out to sea in Dec 1974 and started his career with the Shipping Corporation of India and then joined Wallem Ship Management in 1986. He got command in 1989 and been in the tanker business since. He came ashore to Singapore in 1997 and worked with a Ship Manager initially, then went on to become a SIRE inspector, after that sat on the vetting desk of IMT Singapore till 2007 and then came back into ship management. He has seen it all in the last 44 years.
He has been the HSQE Manager at Goodwood since its inception in 2008 and helped set up the procedures and manuals for ISM, ISO 9001, 14001, 27001, 45001 & 50001. He is very passionate about safety and has a great team who supports his initiatives.
Nitin Mathur, Managing Director, Wallem Ship Management, Singapore
Nitin has more than 20 years' experience in shipping. He is a Master Mariner and holds an MBA specialising in maritime business and logistics management. Nitin is currently the Managing Director of Wallem Group Singapore providing maritime solutions to clients such as ship management, ship agency and commercial services.
Prior to this role, Nitin was Managing Director, Wallem Commercial Services which provides asset management, commercial management, cargo management and maritime investment solutions. Nitin is well experienced in chartering and operations of gas tankers, oil tankers, product tankers, cement carriers and bulk carriers and in charter party dispute resolution and management of operational risks.
Marc Smith, COO, HudsonAnalytix
Yves Vandenborn, Director of Loss Prevention, The Standard Club 
Yves Vandenborn is a master mariner and sailed with Exmar Nv. Belgium on chemical/product, LNG and LPG tankers. Since coming ashore in 2003, Yves has worked as a marine superintendent with a Singapore/Indonesian shipowner. He set up the ISM system and assisted the company in obtaining TMSA level 2 rating and Oil Major approval for the fleet.
Yves worked as an independent marine surveyor from 2006 until 2010 undertaking numerous P&I condition surveys, oil major SIRE pre-vettings, TMSA audits, pre-purchase surveys, bulk carrier hatch cover ultra-sonic tests, etc.
Yves joined Charles Taylor in February 2010 as an in-house marine surveyor for the Singapore office of The Standard Club. In July 2013 he took over as Director of Loss Prevention for The Standard Club. As the director he is responsible for the risk assessment programme for the club's membership worldwide. He is further responsible for the loss prevention initiatives, the club's loss prevention publications and technical advice to the membership, as well as to the underwriting and claims departments.
Andreas Zontanos, Partner, Argonavis
Andreas Zontanos holds a Naval Architect and Marine Engineer diploma from NTUA, and a M.Sc. Degree in Precision Engineering Metrology by Cranfield University, Cranfield, UK. Before establishing ARGO NAVIS, he has worked in consulting firms as junior and later senior consultant, in two (2) Greek ship management companies as superintendent engineer, led on-site newbuilding supervision teams in two (2) bulk carrier newbuilding projects in Croatia and China for Greek ship-owners and worked as an independent engineer conducting surveys and supervising conversions and repair works.
Lead Sponsors
Panasia
Panasia is an environmental friendly, renewable energy supplying facility, a leader in the global market, with their key competencies of development and product expansion have led to the development of marine and air environment protection and the provision of new renewable energy sources. Through on-going innovation and change, PANASIA is providing new value generation and quality services to their customers. Panasia operates local subsidiaries in Europe, the United States, China, Japan and strengthening global competitiveness by working closely with representatives from all over the world.
1. SOx Scrubber system
PaSOx™ Scrubber is divided into a U-Type and I-Type. Depending on the configuration of the main engine, auxiliary engine or boiler the U-Type is composed of the Single Inlet System and the Multi Inlet System while the I-Type is composed of the Single Stream System and the Combined Stream System.
Panasia so far, has received over 190 ships Scrubber system for newbuilding & retrofit from customers all around the world.
2. Ballast Water Treatment System
GloEn-Patrol™ is a combined treatment system taking advantage of Filtration and UV irradiation, the most environmentally friendly and optimally designed solution for every kind of vessel to install and operate.
Adopting a 100% physical treatment technology, GloEn-Patrol™ effectively disinfects harmful aquatic organism and pathogen in ballast water without producing any toxic substance during ballasting and de-ballasting.
SQE MARINE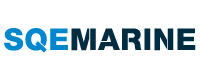 SQE MARINE is the dedicated Consulting Services Provider of the SQE Group. Mission of SQE MARINE is to provide Maritime Safety, Quality & Environmental Consulting, operating a DNV–GL Certified Training Center and a LLOYDS ISO 9001 certified management system.
At a glance:
Established in 1998
10,000 plus Ship Manuals Developed
500 plus Management Systems Developed
1000 Plus Clients served
Sponsors
Diaplous Maritime Services
Diaplous is a top level security provider for the international maritime community. The company's core business is Maritime Security in the high risk areas of the globe, safe guarding vessels, crews and valuable cargoes. Diaplous has excelled in all operations undertaken, in all trade sectors and is one of very few companies worldwide to have gained the appreciation, respect and approval from the biggest players in the Oil industry, the largest dry sector charterers and ofcourse the ship owning community. Diaplous has expanded and now covers Land Operations through its sister company Diaplous Land Services. The newest addition to company's operational ability is Diaplous Maritime Services Nigeria that caters to its clients security needs in West Africa and the Gulf of Guinea.
ERMA FIRST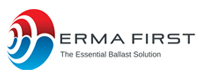 ERMA FIRST is a company consisting of scientists with high experience and profound knowledge that designs and manufactures innovative ballast water treatment systems in compliance with the latest legislation.
The advanced ERMA FIRST Ballast Water Treatment System holds Type Approval by IMO, class type approval by Lloyd's Register and AMS approval letter by US Coast Guard.
ERMA FIRST BWTS is an autonomous and reliable solution for several types and sizes of vessels. ERMA FIRST S.A. has undertaken to incorporate internationally recognized ISO 9001:2008 and ISO 14001:2004 quality management standards into our work processes.
Nowadays, ERMA FIRST has a prestigious reference list comprised of ship-owners and shipyards in Greece, China, Italy, Turkey, Romania, Japan, Korea, US, etc.
Green Jakobsen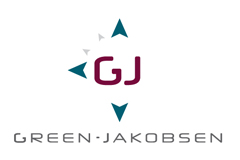 Green-Jakobsen was founded in 2001 and our focus has always been on the improvement of human performance within the maritime segment. We are a group of people with maritime and academic backgrounds, counting some 40 employees in total.
Over the years we have rolled out a vast number of development programmes, facilitated improved human performance, and trained thousands of seafarers and office staff world-wide.
We have offices in Copenhagen, Manila, Athens and Mumbai.
Our areas of expertise are:
Maritime safety performance – reducing LTIF, providing strong tools and methods to support the safety initiatives and focus on defining actions rather than preparing lengthy documents
Maritime leadership – training leaders to fulfil the performance driving role, providing knowledge and tools to act as competent leaders
HR performance and management – linking the management and development of people and their competencies with leadership skills and safety performance
Soft skills courses – offering a wide range of subjects for company specific courses and seminars
Measure and develop safety performance – strengthening a proactive safety culture in an ongoing cycle in a plug-and-play solution including on board training and development
www.green-jakobsen.com and www.safety-delta.com
Hudson Analytics

Hudson Marine works closely with its clients to help them move forward with confidence in today's technically complex and environmentally sensitive world. Hudson Marine's comprehensive services encompass all areas of risk management, emergency and regulatory preparedness, incident prevention and response. Our perspective is informed by the technical, operational, commercial, regulatory and environmental factors governing our industry. Our strength is based on our experience and our history. But our success is based on our commitments, our relationships and our ability to help our clients operate more successfully in today's increasingly challenging industry.
Marshall Islands Registry
International Registries, Inc. and its affiliates (IRI) provide administrative and technical support to the Republic of the Marshall Islands (RMI) Maritime and Corporate Registries. The RMI Registry is the third largest registry in the world, surpassing 134 million gross tons and 3,885 registered vessels at the end of July 2016. IRI has a network of 27 worldwide offices that have the ability to register a vessel or yacht, including those under construction, record a mortgage or financing charter, incorporate a company, issue seafarer documentation, and service clientele.
The quality of the RMI fleet can be measured by the RMI's continued White List status on both the Paris and Tokyo Memorandums of Understanding (MoUs). The RMI also meets the flag criteria for a low risk ship under the Paris MoU's New Inspection Regime, and has qualified for the United States Coast Guard's Qualship 21 roster for 12 consecutive years, which is unprecedented.
The most important asset to the Registry is its customers and IRI strives to provide them with full service from any office, 24 hours a day. To learn more, visit www.register-iri.com.
North P&I Club
North P&I Club  is a leading marine mutual liability insurer providing P&I, FD&D, war risks and ancillary insurance to 140 million GT of owned tonnage and 50 million GT of chartered tonnage (at February 2017). We are based in Newcastle upon Tyne, UK with regional offices in Greece, Hong Kong, Japan and Singapore. We are a leading member of the International Group of P&I Clubs (IG), with over 12% of the IG's owned tonnage. The 13 IG clubs provide liability cover for approximately 90% of the world's ocean-going tonnage and, as a member of the IG, North protects and promotes the interests of the international shipping industry. Recent years have seen growth based upon our core values of quality membership, service excellence and financial stability. We have an "A" (stable) credit rating from the financial rating agency Standard & Poor's. North has grown by attracting quality shipowners and charterers who have maintained and improved the risk profile of the Club. The following chart shows the breakdown of our membership by ship type and by geographical location.
RISK4SEA
RISK4SEA is an online intelligence platform providing inspection analytics, fleet & ship operator benchmarking. Using big data analytics an operator may benchmark his ships, fleet & company against industry standards and get a clear insight of his performance gaps and a roadmap to continually improve.
The Standard Club
The Standard Club is a mutual insurance association and member of the International Group of P&I clubs, owned by its shipowner members and controlled by a board of directors drawn from the membership. The club has been insuring shipowners, operators and charterers for their liabilities to third parties for over 100 years and insures about 10% of the world fleet.
The Standard Club prides itself on quality of service to members, and sets great store in responsiveness and support at all times, especially in times of crisis. Claims are managed from one of our 6 international offices, and our global reach is expanded by our correspondent network. We also put an emphasis on financial strength and stability, which has resulted in an S&P A rating and no unbudgeted supplementary calls for over 20 years.
The Loss Prevention department works to minimise losses through ship surveys, member risk reviews and a programme of educational events and publications. The loss prevention team is continuously developing its tools and training its personnel to enable it to provide expert technical and loss prevention advice to members round the clock.
The Safety and Loss Advisory Committees are key to the club's loss prevention initiatives and meet twice yearly to discuss claim trends and industry issues. Various initiatives have come as a result of the committee meetings, such as the member risk review programme, introduced in 1993 and unique to all International Group clubs
T&T SALVAGE
T&T SALVAGE, a member company of the Teichman Group, is committed to serving the emergency response needs of its clients under the highest standards of safety and quality. The Teichman Group since 1957 has grown to become a leading service provider to the international maritime and offshore petroleum industries.
T&T SALVAGE, www.ttsalvage.com, Global response services are supported by salvage stations in Singapore, Rotterdam, Hamburg and South America. The Group owns and maintain a comprehensive inventory of salvage, firefighting systems, ship-to-ship (STS) lightering systems, anti-pollution systems, three-dimensional sonar, ROVs, and advanced diving systems all packaged so it can be rapidly transported by air, land or sea. The portable assets are complemented by floating heavy lift and salvage support vessels ready to meet both routine and emergency response challenges. In addition, the Group includes an in-house design and fabrication department available on a 24 hour basis to support any urgent in-situ needs a field salvage team may have during an operation.
T&T SALVAGE is a Member of the American Salvage Association (ASA), the International Salvage Union (ISU), the North American Environmental Protection Association (NAMEPA) and the Association of Diving Contractors International (ADCI).
ADK Maritime Pte Ltd
Al Thanyaa Interior Maintenance Service
Aurora Tankers Management Pte Ltd
Aziz Developments LLC
Charles Taylor Mutual Management (Asia) Pte. Limited
Columbia Shipmanagement Singapore
Dasin Shipping Pte LTD
DHI Water & Environment Pte Ltd
Diaplous Maritime Security
DNV GL
DSTA
ERMA FIRST
Experia Events Pte Ltd
Fassmer Singapore PTE LTD
Green Jakobsen
HudsonAnalytix
IMC Industrial Group
International Registries inc
Intership Pte Ltd
Jurong Port Pte Ltd
Lloyd's Register
MacGregor Group
Maritime and Port Authority of Singapore
Methanol Institute
MSI
Ngee Ann Polytechnic
North of England P&I Association Ltd
Ocean Tankers Pre Ltd
Panasia
Parakou Shipmanagement Pte LTD
PG ShipManagement Pte Ltd
Q88 LLC
ReCAAP Information Sharing Centre
Republic of Singapore Navy
SAFETY4SEA
Sailors' Society
Singapore Institute of Technology
Singapore Polytechnic
Solomon Islands Ports Authority
Stena marine management
Superin Chemical (S) Pte. Ltd.
Swissco Offshore Pte LTD
T&T Salvage
Techno-Marine (S) Pte Ltd
TenCate Advanced Armour
The North of England P&I Association Limited
The Shipowners' Mutual P&I Association
The Standard Club
Thome Group of Companies
University of Glagow
University of Piraeus
VShips
Wallem Ship Management
West of England Insurance Services
Xinde Marine News
Who Should Attend
This is a must attend event for all companies and individuals interested in Maritime Environmental Excellence and Sustainable Shipping , including:
Ship owners
Ship Manager Company Staff (Technical, Marine, Operations, Safety & Quality)
Maritime professionals
Regulatory & government authorities
Flag state representatives
Classification societies representatives
Marine Insurers & P&I Executives
Experts on information technologies (IT) onboard
Other relevant with smart technologies Industry Organizations/ Executives/ Experts
---
Delegate Helpdesk
General Information
Who can I contact for more information on the event?
Please contact the organizers directly at e-mail: info [at] safety4sea [dot] com
Registration
How do I register?
To register you should fill in the online registration form and follow the instructions contained in the Registration Form.
Is the event free to attend for the delegates?
Attendance to the event is FREE subject to online registration. In case you are interested, please complete the online registration form and confirm with the organizers. FREE attendance includes coffee, snacks and drinks during breaks plus lunch at the event venue. Attendance does NOT include accommodation and/or traveling or parking which should be paid in by the delegates as decided/applicable. Speaker Presentations, Conference DVD and Certificates of attendance will be available through the organizers after the event, at no additional cost, ONLY to SAFETY4SEA subscribers.
What happens if I am unable to attend despite being registered?
Appreciate if you could inform the organizers by e-mail as soon as possible before the event.
At the event
Where is the event being held and how do I get there?
The event location is at the Marina Bay Sands, Singapore. You may find instructions here.
What happens when I get to the event venue?
When you arrive at the event please go to the registration desk and collect your badge which should be worn at all times. Welcome coffee and snacks are available during registration and breaks.
After the event
How may I evaluate and comment on the event?
You may comment with the organizers at any time, during or after the event. Furthermore an event evaluation form will be available online after the event to complete anonymously any comments you may have.
How can I order Speaker Presentations, Conference DVD or Certificates of Attendance?
Speaker Presentations and Certificates of attendance will be available through the organizers after the event, at no additional cost, ONLY to SAFETY4SEA subscribers. Conference DVD may be available at additional cost to those interested.
Please contact the organizers directly at e-mail: info [at] safety4sea [dot] com
---
We look forward to welcoming you at this event!