1st SAFETY4SEA Hamburg Forum
The inaugural SAFETY4SEA Hamburg Conference successfully concluded on Wednesday 7th of November, at Empire Riverside Hotel, Hamburg, attracting 160 delegates from a total of 88 organizations.
The pro bono event brought together global experts who focused on the recent and future challenges toward safe, smart and green shipping excellence and sustainable shipping.
Event Timetable
Welcome Coffee & Registration [ 08:00 – 09:00 ]
Panel Moderator : Apostolos Belokas, Managing Editor, SAFETY4SEA

Panel # 1 – IMO 2020 and beyond [09:00 – 10:20]
25 min Panel Discussion & Questions Open to the floor
Coffee Break & Networking [ 10:20 – 10:50 ]
Panel # 2 – 
Safety Aspects I [10:50 – 12:10]
Mauricio Garrido, President, T&T Salvage LLC – How to respond when Safety fails
Gaute Fossmark, Product Manager, NAVTOR – How to be compliant using e-Navigation
Apostolos Belokas, Managing Editor, SAFETY4SEA – Benchmarking as a tool to minimize risk
25 min Panel Discussion & Questions Open to the floor
Lunch Break [ 12:10 – 13:10 ]
Panel # 3 – 
Green Challenges [13:10 – 14:30]
Gunnar Prause, Professor of Business Development, Tallinn University Of Technology-School of Business and Governance (EnviSum) – The Socio-economic impact of the SECA regulations in the BSR
Marc van de Poel, Secretary General, IHMA – Ship Recycling: Where we stand
Leif Erik Caspersen, Director International Sales, ERMA FIRST – How to select a suitable BWTS, a roadmap to retrofitting
Dimitrios Ioannis Kalfas, Engineering Team Leader, Argo Navis – Effective Management of a BWTS retrofit
25 min Panel Discussion & Questions Open to the floor
Coffee Break & Networking [ 14:30 – 15:00 ]
Panel # 4 – Safety Aspects II [15:00 – 15:45]
Alex Dimitrevich, Regional Crisis Response and Wellness Programme Co-ordinator for Eastern  Europe, Sailors' Society – Wellness at Sea
Erik Green, Partner & Managing Director, Green Jakobsen – Driving human performance seen from an organisational perspective
25 min Panel Discussion & Questions Open to the floor
Panel # 5 – Security: Physical & Cyber [15:45 – 17:00]
James Wilkes, Managing Director, Gray Page – Maritime Security Trends
Dimitris Maniatis, Chief Commercial Officer, Diaplous – Maritime Security Status
Cynthia Hudson, CEO, HudsonAnalytix – How to prepare for cyber risks
25 min Panel Discussion & Questions Open to the floor
Gavin Allwright, Secretary, International Windship Association  (IWSA)
Gavin Allwright has been the Secretary of the International Windship Association (IWSA) www.wind-ship.org since it was established in 2014, this not-for-profit grouping of maritime wind propulsion companies and projects supported by academia, NGO's and seafarers is working to promote and facilitate the uptake of wind propulsion solutions in commercial shipping. Alongside his work as association secretary, he also leads the policy and finance work streams, requiring regular attendance at IMO, OECD and EU meetings.
Gavin regularly presents updates on wind propulsion and on innovation development in the shipping industry at international Shipping for a. He chairs the annual Natural Propulsion Seminar as part of Blueweek and last year led the team that delivered the highly successful : Ambition 1.5C: Global Shipping's Action Plan summit at COP23, an official UNFCCC Climate Partner event in Bonn, Germany http://www.shippingambition1o5c.com/
He is a non-executive board member of the World Wind Energy Association (WWEA), an advisor on the stakeholder committee for the IMO MTCC program, and sits on the advisory group of the ETI & BMT led VTAS program. He has also consulted on a number of EU Interreg projects developing wind propulsion solutions and networks along with sustainability projects in South Pacific and Japan.
Gavin holds a Masters degree in Sustainable Development, specialising in small scale sustainable shipping and logistics in developing countries and is a frequent guest lecturer at universities around the world, including seminars at World Maritime University (WMU). He has contributed to numerous studies and projects on alternative propulsion solutions and helped coordinate and contributed extensively to the UN-affiliated IRENA technical brief – Renewable Energy Options in Shipping and as an expert reviewer of the IPCC Special Report on 1.5C Global Warming to be released in September.
Apostolos Belokas, Managing Editor, SAFETY4SEA
Apostolos Belokas is a Maritime Safety, Quality & Environmental Expert, Consultant, Trainer and Project Manager with more than 20 year background in shipping as Technical, Marine, Safety & Training Superintendent and Consultant. He entered the industry back in 1992 as Engineering Superintendent with a leading ship manager operating a mixed fleet of bulk and oil/chemical tankers and later shifted to regulatory compliance and QHSE issues as superintendent and later as a Consultant and Trainer. Apostolos has successfully completed a wide range of QHSE projects including 250+ management system projects (ISM/ISO 9001-14001-18001/TMSA/MLC), 500 vessel and office audits to various standards and he has trained more than 5,000 people in a wide variety of QHSE subjects. He is holding Mechanical Engineering Bachelor and Master's specialising in Energy & Environment and Master's Degrees in Maritime Business and Business Administration (MBA), all of them awarded with distinction. Apostolos is the Managing Director of SQE MARINE & SQE ACADEMY and he is also the Founder and Managing Editor of SAFETY4SEA.
Leif Eric Caspersen, International Sales Director ERMA FIRST
Leif Erik Caspersen is the International Sales Director of ERMA FIRST. He is specialized in Business to Business marketing and industrial sales. He has worked for several years in marketing and selling products to the offshore and land based industry. During the past 20 years he has been actively involved in the marine pints and coating business . He acted as the Vice President and Chairman of Jak. J. Alveberg AS, one of the oldest paint companies in Norway, promoting specialized coatings designed for refurbishing of ballast tanks on older ships, among many other applications . As the Managing Director in Orca Maritime AS, a company specialized in innovative and long lasting solutions for corrosion protection , he succeed in introducing products for offshore installations, hull and superstructures on ships. Since 2006 , he has been actively involved in the ballast water treatment industry promoting systems all over the world. Since 2014 , he joined the ERMA FIRST team, leading the international sales division.
Alexander Dimitrevich, Regional Crisis Response and Wellness Programme Co-ordinator, Sailors' Society
Alexander is a Clinical Psychologist, who did his master's degree scientific work at Odessa National State University, and is also candidate for a PHD in Clinical Sociology. Since March 2016, he has been working for Sailors' Society as Regional Crisis Response and Wellness Programme Co-ordinator. Alexander is trained and experienced in organising and providing support for trauma survivors, helping seafarers affected by piracy and their family members. He has a Maritime Lloyd's Academy Diploma in Crew Management and is a March on Stress associate. Alexander is qualified in Trauma Risk Management (TRiM Practitioner/Manager) and previously worked as Maritime Piracy Humanitarian Response Programme (MPHRP) Regional Director in Eastern Europe. Alexander is co-author and trainer of Three Layer Psychosocial support system for trauma survivors which has been utilized as a basic training model for non-psychologists in Ukraine.
Alvin Forster, Deputy Director (Loss Prevention) at North P&I Club
Alvin is a qualified Chief Engineer and has attained a Chartered Insurance Institute Advanced Diploma in Insurance (ACII). He joined the loss prevention team at North P&I in 2011. Prior experience includes 12 years at sea as an Engineer Officer on merchant vessels, a marine surveyor with a major consultancy and a technical superintendent within a shipping company. Following the announcement by IMO that the reduced global sulphur cap will take effect in 2020, Alvin has keenly followed developments, working closely with North's defence lawyers to develop guidance for North's members as well as revising North's loss prevention guide on preventing marine fuel claims.
Gaute Fossmark, Product Manager, NAVTOR
Gaute Fossmark graduated as an engineer and has worked in the satellite communications industry for 14 years. After seeing exciting potential in the digitization of the maritime industry, he brought his expertise to companies like Marine Technologies LLC and Jeppesen before starting as Product Manager in NAVTOR in 2014.  In NAVTOR, Fossmark plays a leading role in the innovation process of bringing new e-Navigation solutions to the market that make life easier for navigators, and safer, clearer and more efficient for shipowners, ship managers and operators. He has been instrumental in the development of the NavStation Passage Planning module, that eliminates hours of administrative workload for busy navigators.
Mauricio Garrido, President, T&T Salvage LLC 
Mauricio graduated from the New York Maritime College with a degree in Naval Architecture, as well as an unlimited Marine Engineer's license. Mauricio's experience includes tenure as Naval Architect and Marine Engineer with the technical division of the Military Sealift Command (MSC) responsible for operating more than 150 vessels. He was soon promoted joining the National Transportation Safety Board (NTSB), an independent federal agency responsible for marine casualty investigations and safety oversight. At the NTSB, Mauricio formed part of the investigation teams of major incidents such as the grounding of the EXXON VALDEZ. Since 1990, Mauricio has actively responded to more than 400 major incidents worldwide including ship and cargo salvage, wreck removal and oil pollution cases as Casualty Surveyor, Project Manager or Salvage Master. Since 2008, Garrido has been acting as President of Houston-based T&T Salvage overseeing global emergency response activities. Garrido maintains a close relationship with maritime authorities providing advisory services relating to emergency response and crisis management. Of note, was Mauricio's participation during the aftermath of Hurricane Katrina, which resulted in more than 1,500 major marine casualties in the US Gulf, where he was commissioned by the US Coast Guard to act as overall advisor and coordinator for salvage operations and the reopening of the Mississippi River. In addition, Mauricio was recently appointed as Adjunct Professor to the Naval War College of Uruguay, acted as advisor to Mexico's Secretariat of the Navy and regularly lectures on emergency response as part of the Inter-American Committee of Ports (CIP) of the Organization of American States (OAS). Mauricio is a past President and Executive Committee member of the American Salvage Association (ASA). He is also a member of the International Association of Emergency Managers (IAEM), the North American Environmental Protection Association (NAMEPA).
Erik Green, Managing Director, Green-Jakobsen A/S
Erik Green is one of the founders of Green-Jakobsen A/S, founded in 2001. He graduated as a Naval Architect in 1990 and has a Master's degree in organisational learning and development. Within the maritime segment Erik's expertise mostly relates to the development of corporate and individual safety culture (competencies), marine HR and leadership development.
As a strategic business consultant with more than 20 years of experience, Erik is specialised in helping companies develop both at a strategic, tactical and operational level. His professional competence covers marine HR and safety projects involving both employees and employers. He is an experienced project manager, subject matter expert, strategic executive coach and strategic business consultant. Furthermore, Erik is continuously engaged in the development of Green-Jakobsen's own leadership training concept, and safety maturity development concept and methods.
Cynthia Hudson, CEO, HudsonAnalytix
Cynthia A. Hudson is CEO and founder of HudsonAnalytix, Inc., a global maritime risk  consultancy serving the maritime transportation sector, headquartered in the Philadelphia, US  and internationally from Piraeus to Jakarta. In 1986, Ms. Hudson founded what became HudsonAnalytix to provide emergency response, maritime project management and maritime consulting services to maritime transportation interests; oil and energy, vessel owners/operators and insurers for more than 100 oil and  hazardous material response incidents. Hudson led the firm into maritime security for ports and vessels providing port vulnerability  security assessment work at hundreds of ports and facilities worldwide and in 2016 expanded  HudsonAnalytix's cyber operations to design and deliver cybersecurity and cyber risk  management solutions to maritime clients and provide cybersecurity expertise to governmental  agencies.
Well-known and highly regarded throughout the maritime transportation industry for her work  and contributions in her field, Ms. Hudson was most recently honored by the Organization of  American States (OAS) Inter-American Committee on Ports with the 2016 Maritime Award of  the Americas: Outstanding Women in the Maritime and Port. Ms. Hudson serves on a number of  Industry Boards, and is President of WIST A Delaware River & Bay Chapter and a Director of  the North American Marine Environment Protection Association (NAMEPA).
Dimitrios Ioannis Kalfas, Engineering Team Leader, Argo Navis
Dimitris, holds a Diploma in Naval Architecture and Marine Engineering by National Technical University of Athens NTUA.  Before joining ARGO NAVIS, he has worked in a major engineering firm in the Oil & Gas sector as a junior project engineer.  He has joined Argo Navis in 2016 and has been involved in numerus engineering studies for BWTS retrofits. Currently he is one of the Engineering team leaders of the firm. During this time he has gained experience with most of the major BWTS makers. Dimitris has been also the supervising engineer in three BWTS installations in China, Malaysia and Romania.
Dimitrios Maniatis, Chief Commercial Officer at Diaplous Maritime Services
Having completed contracts for the Hellenic Ministry of Foreign Affairs and other European agencies in Afghanistan and wider Central Asia, from 2001 – 2009, Mr Maniatis started working in the Maritime Security Sector. Upon completing STCW and other relevant maritime training, he joined the ranks of the Armed Security Teams on board vessels in the HRA of the Indian Ocean. While sailing on ships and holding the position of Team Leader,  he started university courses on shipping to complement his business studies. In 2012, he was given the opportunity to immerse in the business side of the MarSec game and this lead to a wonderful journey that has now brought him to the pinnacle of his MarSec goals by working within the Diaplous team. His role within Diaplous is the promotion of the company in new markets, the development of new businesses and the continuous growth of the group.
George Nikolaou, WLPGA Technical Consultant
George Nikolaou is an independent LPG market expert. George offers strategic advice and prepares companies to deal with the complexities of today's global economy. He is having more than 25-year European consultancy and investment experience with leading companies in the energy sector in various senior capacities. Currently he holds a consultancy position in WLPGA and Liquid Gas Europe. Prior to this he was managing the Greek LPG Association. Over the course of his career he was Technical Director at BP responsible amongst other duties for acquisitions, investments, strategic alliances and joint ventures mainly in Balkan Countries and Turkey. His specialties include acquisitions, commercial agreements, negotiations, strong lobbying activities, expert witness, LPG regulatory issues, operations and distribution. George received a Master degree in Mechanical Engineering from the National Technical University of Athens.
Dr. Gunnar Prause, Professor of Business Development at TalTech University
Gunnar Prause is Professor of Maritime Business at Wismar Business School in Germany and of Business Development at TalTech University in Tallinn, Estonia, and he enjoys a 15-year experience in European projects on sustainable logistics, innovation and regional development in Europe with a focus on Baltic Sea Region. Professor Prause lectured and was invited to presentations in numerous countries around the world and he published a large number of scientific papers and books.
Currently, he is involved in a couple of clean shipping projects at both universities and he represents TalTech University as principle investigator in the EU – project "EnviSuM: Environmental Impact of Low Emission Shipping: Measurements and Modelling Strategies". The EnviSuM – project started in March 2016 and investigates the impact of the Sulphur Emission Control Area (SECA) regulations of shipping sector in the Baltic Sea Region.
Orestis Schinas, Professor of Shipping and Ship Finance, HSBA
Schinas is the Professor of Shipping & Ship Finance and Head of the Maritime Business School at the Hamburg School of Business Administration (HSBA – www.hsba.de), since 2008. His department was recently awarded the premium quality seal, demonstrating top academic and organizational excellence. His professional career includes large corporate assignments, such as IPO and advanced research and business development projects, as well as start-ups and fintech endeavors in the fields of shipping and ship finance. He has gained experiences and offered his services in many sectors, regions and international organizations, and recently he was also appointed as Permanent Representative of a Member State to IMO. His work on marine bunkers, air emissions and energy efficiency of ships as well as on ports and infrastructure is published in renowned journals and collective works, while his book 'HSBA Handbook on Ship Finance' is also available in Chinese, reflecting the visibility of his work.
James Wilkes, Managing Director, Gray Page
James Wilkes first led an investigation into a major act of piracy in 1998, responding to the suspicious disappearance of the Panama-flagged bulk carrier "CHEUNG SON" in the South China Sea. He has since spent nearly two decades advising clients on ways to counter the threat of piracy, as well as assisting those who continue to fall victim to acts of piracy – most recently in hijack for cargo theft incidents in West Africa and South East Asia. In December 2009, James appeared in the High Court as the Expert for Amlin Corporate Member Ltd, the defendant insurer, in what is commonly referred to as the "Bunga Melati Dua Case"; Masefield AG – v – Amlin Corporate Member Ltd [2010] EWHC 208 (comm.) Since then, James has acted as an Expert for shipowners, cargo interests and insurance underwriters in numerous other cases where piracy and matters of ship security have been central to the proceedings being brought.   James co-founded specialist maritime consulting group Gray Page in 2003 and has headed it ever since. In addition to the group's unparalleled investigation and intelligence services, Gray Page's Asset Protection division provides crisis management and security consulting services to shipping and insurance market clients.  Gray Page has offices in the UK, Singapore and the USA.
ARGO NAVIS Marine Consulting and Engineering Ltd
ARGO NAVIS Marine Consulting and Engineering Ltd. was established in Athens, Greece, in 2009 by a team of Engineers having served Ship Management companies as Technical Consultants and/or members of In-house Technical Departments.
The ARGO NAVIS Ltd. team warrants that always carefully selected individuals and firms, all specialized in different areas of technical consulting services join forces in order to truly offer consulting services in a cost-efficient and timely manner.
With a diverse range of planning, design, and engineering services, ARGO NAVIS Ltd. combines the classic art of naval architecture with cutting edge computer technology, offering a distinctive blend of theoretical knowledge and extensive hands-on field experience, resulting in optimum, practical, and cost effective solutions.
Our vision serves as a guide for every aspect of our company by describing what we need to accomplish in order to continue achieving sustainable, quality growth.
We will increase the value of our company and our global portfolio by surpassing our client's expectations and achieving market leadership and operating excellence through continuous development driven by cooperation, integrity, and innovation.
ARGO NAVIS Ltd. commits to solutions which benefit our clients, undertaking the responsibility to successfully manage our in-house and associate resources in order to carry out technical consulting tasks required while rendering quality and prompt services in a fair, cost efficient, and fully transparent manner.
Diaplous Maritime Services
Diaplous is a top level security provider for the international maritime community. The company's core business is Maritime Security in the high risk areas of the globe, safe guarding vessels, crews and valuable cargoes. Diaplous has excelled in all operations undertaken, in all trade sectors and is one of very few companies worldwide to have gained the appreciation, respect and approval from the biggest players in the Oil industry, the largest dry sector charterers and ofcourse the ship owning community. Diaplous has expanded and now covers Land Operations through its sister company Diaplous Land Services. The newest addition to company's operational ability is Diaplous Maritime Services Nigeria that caters to its clients security needs in West Africa and the Gulf of Guinea.
ERMA FIRST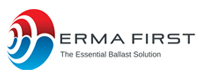 ERMA FIRST is a company consisting of scientists with high experience and profound knowledge that designs and manufactures innovative ballast water treatment systems in compliance with the latest legislation.
The advanced ERMA FIRST Ballast Water Treatment System holds Type Approval by IMO, class type approval by Lloyd's Register and AMS approval letter by US Coast Guard.
ERMA FIRST BWTS is an autonomous and reliable solution for several types and sizes of vessels. ERMA FIRST S.A. has undertaken to incorporate internationally recognized ISO 9001:2008 and ISO 14001:2004 quality management standards into our work processes.
Nowadays, ERMA FIRST has a prestigious reference list comprised of ship-owners and shipyards in Greece, China, Italy, Turkey, Romania, Japan, Korea, US, etc.
Gray Page Ltd
Gray Page is a specialist advisory and consulting group that solves problems around the world for companies and organisations in shipping, insurance and international trade. Often working in sensitive, complex circumstances, we assist our clients by investigating cargo theft, losses, damage, fraud and piracy; locating assets, vessels and witnesses. We also help clients prepare for, respond to and recover from crisis events. Gray Page has also been hardening ships against security threats like piracy for many years. Following two years of research and development, Gray Page has recently launched the DFENCE vessel perimeter protection system. The DFENCE anti-piracy barrier is designed to prevent unlawful over-the-side access to ships, oil rigs and other marine installations. The DFENCE barrier system is safe to handle and easy to fit, making it a practical alternative to razor wire
Green Jakobsen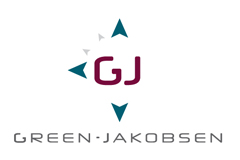 Green-Jakobsen was founded in 2001 and our focus has always been on the improvement of human performance within the maritime segment. We are a group of people with maritime and academic backgrounds, counting some 40 employees in total.
Over the years we have rolled out a vast number of development programmes, facilitated improved human performance, and trained thousands of seafarers and office staff world-wide.
We have offices in Copenhagen, Manila, Athens and Mumbai.
Our areas of expertise are:
Maritime safety performance – reducing LTIF, providing strong tools and methods to support the safety initiatives and focus on defining actions rather than preparing lengthy documents
Maritime leadership – training leaders to fulfil the performance driving role, providing knowledge and tools to act as competent leaders
HR performance and management – linking the management and development of people and their competencies with leadership skills and safety performance
Soft skills courses – offering a wide range of subjects for company specific courses and seminars
Measure and develop safety performance – strengthening a proactive safety culture in an ongoing cycle in a plug-and-play solution including on board training and development
www.green-jakobsen.com and www.safety-delta.com
Hudson Analytics

Hudson Marine works closely with its clients to help them move forward with confidence in today's technically complex and environmentally sensitive world. Hudson Marine's comprehensive services encompass all areas of risk management, emergency and regulatory preparedness, incident prevention and response. Our perspective is informed by the technical, operational, commercial, regulatory and environmental factors governing our industry. Our strength is based on our experience and our history. But our success is based on our commitments, our relationships and our ability to help our clients operate more successfully in today's increasingly challenging industry.
Marshall Islands Registry
International Registries, Inc. and its affiliates (IRI) provide administrative and technical support to the Republic of the Marshall Islands (RMI) Maritime and Corporate Registries. The RMI Registry is the third largest registry in the world, surpassing 134 million gross tons and 3,885 registered vessels at the end of July 2016. IRI has a network of 27 worldwide offices that have the ability to register a vessel or yacht, including those under construction, record a mortgage or financing charter, incorporate a company, issue seafarer documentation, and service clientele.
The quality of the RMI fleet can be measured by the RMI's continued White List status on both the Paris and Tokyo Memorandums of Understanding (MoUs). The RMI also meets the flag criteria for a low risk ship under the Paris MoU's New Inspection Regime, and has qualified for the United States Coast Guard's Qualship 21 roster for 12 consecutive years, which is unprecedented.
The most important asset to the Registry is its customers and IRI strives to provide them with full service from any office, 24 hours a day. To learn more, visit www.register-iri.com.
NAVTOR
NAVTOR is a market leader in the provision of innovative e-navigation solutions, services and technology for the maritime sector. All of NAVTOR's products and services are developed in line with the company philosophy of simplifying tasks, increasing efficiency and improving operations. Through the application of cutting edge digital technology, NAVTOR's team makes life easier for navigators, and safer, clearer and more efficient for shipowners and operators.
The firm was established in 2011 and is headquartered in Egersund, Norway, with sub-sidiaries in St Petersburg, Russia (NAVTOR Russia LLC), Singapore (NAVTOR Singapore Ltd. Ptd.), Japan (NAVTOR Japan K.K.), UK (NAVTOR UK Ltd.), the United Kingdom (NAVTOR UK Ltd.) and Sweden (NAVTOR NAUTIC AB).
North P&I Club
North P&I Club  is a leading marine mutual liability insurer providing P&I, FD&D, war risks and ancillary insurance to 140 million GT of owned tonnage and 50 million GT of chartered tonnage (at February 2017). We are based in Newcastle upon Tyne, UK with regional offices in Greece, Hong Kong, Japan and Singapore. We are a leading member of the International Group of P&I Clubs (IG), with over 12% of the IG's owned tonnage. The 13 IG clubs provide liability cover for approximately 90% of the world's ocean-going tonnage and, as a member of the IG, North protects and promotes the interests of the international shipping industry. Recent years have seen growth based upon our core values of quality membership, service excellence and financial stability. We have an "A" (stable) credit rating from the financial rating agency Standard & Poor's. North has grown by attracting quality shipowners and charterers who have maintained and improved the risk profile of the Club. The following chart shows the breakdown of our membership by ship type and by geographical location.
RISK4SEA
RISK4SEA is an online intelligence platform providing inspection analytics, fleet & ship operator benchmarking. Using big data analytics an operator may benchmark his ships, fleet & company against industry standards and get a clear insight of his performance gaps and a roadmap to continually improve.
SQE MARINE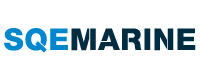 SQE MARINE is the dedicated Consulting Services Provider of the SQE Group. Mission of SQE MARINE is to provide Maritime Safety, Quality & Environmental Consulting, operating a DNV–GL Certified Training Center and a LLOYDS ISO 9001 certified management system.
At a glance:
Established in 1998
10,000 plus Ship Manuals Developed
500 plus Management Systems Developed
1000 Plus Clients served
T&T SALVAGE
T&T SALVAGE, a member company of the Teichman Group, is committed to serving the emergency response needs of its clients under the highest standards of safety and quality. The Teichman Group since 1957 has grown to become a leading service provider to the international maritime and offshore petroleum industries.
T&T SALVAGE, www.ttsalvage.com, Global response services are supported by salvage stations in Singapore, Rotterdam, Hamburg and South America. The Group owns and maintain a comprehensive inventory of salvage, firefighting systems, ship-to-ship (STS) lightering systems, anti-pollution systems, three-dimensional sonar, ROVs, and advanced diving systems all packaged so it can be rapidly transported by air, land or sea. The portable assets are complemented by floating heavy lift and salvage support vessels ready to meet both routine and emergency response challenges. In addition, the Group includes an in-house design and fabrication department available on a 24 hour basis to support any urgent in-situ needs a field salvage team may have during an operation.
T&T SALVAGE is a Member of the American Salvage Association (ASA), the International Salvage Union (ISU), the North American Environmental Protection Association (NAMEPA) and the Association of Diving Contractors International (ADCI).
ABS
ADRIATICO CREWING
AHRENKIEL SHIPMANAGEMENT GMBH & CO.KG
AIB ALSTER-INSURANCEBROKERS GMBH
ANDRZEJ KUZNIAK
ARDMORE SHIPPING CORPORATION
Argonavis
ARTIS MARITIME
ARX MARITIME
BOLTEN WM. MILLER'S NACHFOLGER (GMBH & CO.) KG
BERNHARD SCHULTE CRUISE SERVICES GMBH & CO. KG
BERNHARD SCHULTE SHIPMANAGEMENT LTD
BLUE SQUARED SHIPMANAGEMENT
BMS
BRAND MARINE CONSULTANTS
CARNIVAL MARITIME
CHEMICAL MARINE / CHEMSERVE
CHEMIKALIEN SEETRANSPORT GMBH
COLUMBIA SHIPMANAGEMENT
COLUMBIA SHIPMANAGEMENT (DEUTSCHLAND) GMBH
CST Shipping
Diaplous
DNVGL
DS TANKERS GMBH & CO. KG
Ecovis
ERMA FIRST
ESSBERGER TANKERS
EUROPEAN MAR GMBH
EVOQUA WATER TECHNOLOGIES
EXPERT SHIPPING SERVICE GMBH&CO.KG
H.BERTLING REEDEREI GMBH
FREDERICIA MASKINMESTERSKOLE
FUTURE CARE
GARANT GROUP
Gray Page
Green Jakobsen
GRIMPE RELATIONSHIP MANAGEMENT GMBH
HAMMONIA REEDEREI
Hapag Lloyd AG
HARREN & PARTNER
HELLESPONT SHIP MANAGEMENT GMBH & CO. KG
HELLESPONT STEAMSHIP CORPORATION
HHLA
BLUE GMBH
HOWE ROBINSON PARTNERS
HSBA – Hamburg School of Business Administration
HudsonAnalytix
International HazMat Association (IHMA)
International WindShip Association (IWSA)
INTERORIENT MARINE SERVICES (GERMANY) GMBH & CO. KG
IRI / THE MARSHALL ISLANDS REGISTRY
John T. Essberger GmbH & Co. KG
KALKAVAN SHIPMANAGEMENT GMBH & CO.KG
KBL SHIPPING
KLIP MARINE & OFFSHORE CONSULTING GMBH
L&W SCHIFFAHRTSKONTOR GMBH & CO. KG
MARAN TANKERS MANAGEMENT
MARLOW SHIP MANAGEMENT DEUTSCHLAND
MARSTAL MARITIME ACADEMY
MINERVA MARINE INC
NAVARINO GERMANY GMBH
NAVIS
NAVTOR
NORDDEUTSCHE REEDEREI H. SCHULDT GMBH & CO. KG
ON2TRACK
ORION REEDEREI
PALAU INTERNATIONAL SHIP REGISTRY
PANDI SERVICES J&K BRONS GMBH
PLANET SCHIFFAHRTS GMBH
PRIMARINE GMBH
REEDEREI ECKHOFF GMBH & CO. KG
REEDEREI HEINO WINTER
REEDEREI NORD GMBH
REEDEREI NSB
RINA
Sailors' Society
SCHIFFAHRTSGESELLSCHAFT OLTMANN MBH & CO. KG
SHELL MARINE
SHIPSERV DENMARK
T&T Salvage LLC
Tallinn University Of Technology-School of Business and Governance (EnviSum)
TASAC -TANZANIA SHIPPING AGENCIES CORPORATION
THE NAUTICAL INSTITUTE BALTIC STATES BRANCH
The North of England P&I Association Limited
UNIVERSITY OF HAMBURG
UNIVERSITY OF PIRAEUS
Utopia Navalis
V SHIPS GERMANY
SHIPS OFFSHORE LTD.
VAF INSTRUMENTS GMBH
VERTOM-BOJEN BEREEDERUNGS GMBH & CO. KG
WALLEM EUROPE GMBH &CO.KG
WÄRTSILÄ VOYAGE GERMANY
WARTSILA VOYAGE SOLUTIONS
WATERWAY IT SOLUTIONS GMBH
WESTERN NORWAY UNIVERSITY OF APPLIED SCIENCES
World LPG Association
First SAFETY4SEA Conference in Hamburg discusses current maritime trends
The inaugural SAFTY4SEA Conference in Hamburg successfully concluded on Wednesday 7th of November, at Empire Riverside Hotel, Hamburg, attracting 160 delegates from a total of 88 organizations.
The event , organized by SAFETY4SEA, was sponsored by ARGO NAVIS Marine Consulting and Engineering Ltd, Diaplous Maritime Services, ERMA FIRST, Gray Page Ltd, Green Jakobsen, Hudson Analytics, Marshall Islands Registry, NAVTOR, North P&I Club, RISK4SEA, SQE MARINE and T&T SALVAGE. Furthermore, the event was supported by Green Award Foundation, International Windship Association (IWSA), World LPG Association, Hmaburg School of Business Administration (HSBA), Sailors' Society, International HazMat Association (IHMA) and German Shipowners' Association (VGR).
The pro bono event brought together global experts who focused on the recent and future challenges toward safe, smart and green shipping excellence and sustainable shipping. The paths towards decarbonisation, enhancing wellness at sea, maritime security trends and cyber security risks were among the critical issues that were discussed. Presentations were given in five panels in which the experts provided feedback on MEPC 73 outcome, which took place in October while they highlighted key focus areas for upcoming MSC100.
Panel # 1 – IMO 2020 and beyond
Mr. Alvin Forster, Deputy Director (Loss Prevention) at North P&I Club, analyzed implications of 2020 sulphur cap regulation from the marine insurance perspective, sharing feedback from specific cases on the challenges being faced through certain compliance methods. North Club has identified areas where charter parties and commercial agreements could be affected by the choice of compliance method.
During his presentation, Prof. Orestis Schinas, Professor of Shipping and Ship Finance at Hamburg School of Business Administration, talked about the problem of green finance, sharing advice for newbuildings and existing ships. Prof. Schinas noted that decarbonization comes with a price and operators or owners are challenged and faced with the burden.
Mr. George Nikolaou, Technical Consultant at World LPG Association, presented the latest developments related to the use of LPG as a marine fuel, particularly in the large shipping industry, to address stringent emission restrictions. WLPGA believes that LPG is the most promising solution in line with IMO GHG strategy, embracing a low-carbon future and capturing "green-wave" business opportunities.
Mr. Gavin Allwright, Secretary at International Windship Association (IWSA), provided an overview of steps taken so far with respect to wind propulsion in shipping. Mr. Allwright noted that the toolbox of wind propulsion solutions can deliver 10-30% savings in retrofit and up to 50% for fully optimised newbuild vessels, which is expected to be a significant part of the way forward in all segments of the industry.
Panel # 2 – Safety Aspects I
During his speech, Mr. Mauricio Garrido, President at T&T Salvage LLC, discussed 'ways to respond when safety fails' from marine savage industry perspective, noting that the constantly emerging regulations and the influx of larger and larger ships are challenging safety in the sector.
At his presentation, Mr. Gaute Fossmark, Product Manager at NAVTOR, advised on how to be compliant using e-navigation. He namely analyzed how e-navigation technology can ease the administrational burden of tasks related to charts, publications and passage planning and make it easier for operators to have everything they need for vetting & Port State Control.
Mr. Apostolos Belokas, Managing Editor at SAFETY4SEA, emphasized on benchmarking as a tool to minimize risk, providing statistics from the RISK4SEA Project. Benchmarks may be used successfully to identify gaps between ports, ships, companies, countries, with special emphasis what to do to prepare to minimize future risks, he noted.
Panel # 3 –  Green Challenges 
Dr. Gunnar Prause, Professor of Business Development at Tallinn University of Technology-School of Business and Governance (EnviSum), shared the socio-economic impact of the SECA regulations in the Baltic Sea Region. The presentation also highlighted the most important results from the first two years of the EU EnviSuM project, concerning socio-economic impacts and emission measurements.
Mr. Marc van de Poel, Secretary General of IHMA, shared the industry's biggest challenges with respect to ship recycling. The key challenge currently, he stressed, is sufficient recycling capacity able to handle the big demand in a responsible manner. Mr. Van de Poel concluded advising that the use of properly HKC-certified recycling facilities is key for a sustainable future.
Mr. Leif Erik Caspersen, Director International Sales, ERMA FIRST, provided recommendations on how to select a suitable BWTS retrofitting. A ballast water treatment, he said, is much complicated as it is especially designed for each vessel. Mr. Caspersen advised that operators should select the systems with the most suitable operation options for their vessels.
On his turn, Mr. Dimitrios Ioannis Kalfas, Engineering Team Leader at Argo Navis, shared his experience on effective management of Ballast Water Treatment Systems retrofit, advising operators on how to manage a retrofit project to be on time and on schedule without affecting the quality of works.
Panel # 4 – Safety Aspects II
Mr. Alex Dimitrevich, Regional Crisis Response and Wellness Programme Coordinator for Eastern Europe, Sailors' Society, shared his insight for the association's Wellness at Sea Programme. Traditionally, he argued, the industry thought of seafarers as only 'occupational' human beings, but the current definition of wellness looks at the human being's holistic nature.
Mr. Erik Green, Managing Director, Green-Jakobsen A/S, discussed the importance of involving the entire organization when companies want to improve people's performance. Meanwhile, he added, companies must look for creating the possibilities for new and different learning process and various departments should contribute to that process including HR, Crewing, Training, HSQE, Technical, etc.
Panel # 5 – Physical & Cyber Security
In this presentation, Mr. James Wilkes, Managing Director of Gray Page, argued that the purpose of maritime security is making the protection of seafarers a priority. Using insights from behavioural psychology, he suggested how security practice has become side-tracked from doing that. Getting security right is not easy, he noted, but some current practices seem to be missing the point.
At his speech, Mr. Dimitris Maniatis, Chief Commercial Officer at Diaplous, provided a recap of the current maritime security status, in the Indian Ocean Region, in the Gulf of Aden and Bab Al Mandeb, in the Gulf of Guinea and other high-risk areas. Mr. Maniatis stressed that there are always ways to successfully mitigate risk, deter threat and avoid loss.
 Mrs. Cynthia Hudson, CEO at HudsonAnalytix, shared guidance on how companies can prepare for emerging cyber risks, stressing that the maritime industry is a target to cyber risk for many reasons and as a result, action is needed from top management. Therefore, there is need for operators to be organized and re-structure their organizations to address the cyber threat landscape.
All sessions ended with a round table discussion in which the audience exchanged ideas with high level experts of international repute on technological developments. Finally, Apostolos Belokas as the Forum Chairman thanked the delegates for their participation, the sponsors and supporters for their support and the speakers for their excellent presentations and also the organizing team of the event for their contribution towards forum objectives.
This was the first SAFETY4SEA event in Hamburg; next stop is Singapore, the world's top shipping center according to a recent report and more events are yet to come!
Video Presentations
All presentations will be made available on YouTube in high resolution within November at the SAFETY4SEA Channel
Speaker Articles
Edited articles with key points of each presentation will be available at safety4sea.com under 'Opinions' column within this month
Event Photos
Available at SAFETY4SEA Flickr
Paper Magazine Coverage
Event will be covered on the next SAFETY4SEA Log due to be issued in December 2018