4th SMART4SEA Athens Forum
For more information about the
2019 SMART

4SEA

Awards
, please click
here
.
The 2019 SMART4SEA Conference successfully concluded on Wednesday 30st of January, at Stavros Niarchos Foundation Cultural Center (SNFCC) at the Bookcastle of the National Library of Greece, attracting 600 delegates representing a total of 270 organizations.
For more information about the 2019 SMART4SEA Awards, please click here.
Event Timetable
Registration & Morning Coffee
[08:00 – 09:00]
Panel #1 – The Brave New World [09:00 – 10:30]
20 min Panel Discussion & Questions Open to the floor
Panel #2 – Smart Marine Ecosystems [10:30 – 11:30]
20 min Panel Discussion & Questions Open to the floor
Coffee Break & Networking
[11:30 – 12:00]
Panel #3 – Digital Shipping [12:00 – 13:15]
Jörgen Strandberg, Director Agile business development, Wärtsilä Corporation – How to compete with autonomous ships
Demetres Armanes, Senior Engineer, ABS – Smart Functions Validation and Verification
Athena Kanellatou, Regional Director Mediterranean, Macgregor – Technological developments: An overview of future autonomous crane operations.
Stefanos Spiriounis, Sales Engineer, Global Lifecycle Support, Macgregor – Technological developments: An overview of future autonomous crane operations.
Christian Vakarelis, VP Media Communications, Navarino – Maritime Digital Transformation
20 min Panel Discussion & Questions Open to the floor
Panel #4 – Smarter Decision Making [13:15 – 14:15]
20 min Panel Discussion & Questions Open to the floor
Lunch Break
[14:15 – 15:30]
Panel #5 – Cyber Security [15:30 – 17:00]
Cynthia Hudson, Hudson Analytix , CEO – How to prepare for Cyber Security
Isidoros Monogioudis, Senior Security Architect, Digital Shadows – Maritime cyber security: a widening net
Stavros Katsoulis, Managing Partner, Strategic Security Consulting, Nisos Advisors – Maritime cyber security: a widening net
Robert Kenworthy, CEO, GTMaritime – Advanced Threat Protection
Joseph A. Walsh, Senior Partner, Collier Walsh LLP – Cyber Incidents Recovery : Myth and reality
Chris Bhatt, Global Sales Director, Marine, AON – Cyber Risk Cover
20 min Panel Discussion & Questions Open to the floor
Demetres Armanes, Senior Engineer, ABS
Demetres Armanes is currently a senior research engineer at the American Bureau of Shipping (ABS). He holds a Ph.D. in Intelligent Control and a B.Eng. in Electrical and Electronics Engineering from The University of Liverpool. He worked as a Chartered Engineer designing Marine Programmable Electronic Systems, prior joining ABS in 2010 as a Regional Account Manager for ABS Nautical Systems.
Chris Bhatt, Global Sales Director, Marine, AON
Chris is global head of sales for marine at Aon, working with maritime and transport organisations around the world to help them better understand the risks inherently associated with their business operations. He has spent more than 26 years in the industry and possesses a wealth of sales and leadership experience. Chris has a proven ability for implementing and executing sales strategy, including the delivery of sales, business administration and client retention processes. Chris is a member of the Global Marine Executive and speaks regularly on marine and risk related subjects.
Apostolos Belokas, Managing Editor, SAFETY4SEA
Apostolos Belokas is a Maritime Safety, Quality & Environmental Expert, Consultant, Trainer and Project Manager with more than 20 year background in shipping as Technical, Marine, Safety & Training Superintendent and Consultant. He entered the industry back in 1992 as Engineering Superintendent with a leading ship manager operating a mixed fleet of bulk and oil/chemical tankers and later shifted to regulatory compliance and QHSE issues as superintendent and later as a Consultant and Trainer. Apostolos has successfully completed a wide range of QHSE projects including 250+ management system projects (ISM/ISO 9001-14001-18001/TMSA/MLC), 500 vessel and office audits to various standards and he has trained more than 5,000 people in a wide variety of QHSE subjects. He is holding Mechanical Engineering Bachelor and Master's specialising in Energy & Environment and Master's Degrees in Maritime Business and Business Administration (MBA), all of them awarded with distinction. Apostolos is the Managing Director of SQE MARINE & SQE ACADEMY and he is also the Founder and Managing Editor of SAFETY4SEA.
Carmelo Cartalemi, General Manager Business Development, WinGD
Carmelo Cartalemi is the Business Development General Manager at Winterthur Gas & Diesel (WinGD). He has a PhD in Mechanical Engineering from the University of Genoa, an MBA in Management Technology and Economy from ETH Zurich and a degree in Naval Architecture and Marine Engineering from the University of Naples.
He has over 15 years of experience within the marine industry. After working some years for Fincantieri (2002-2008) as lead project engineer and for General Electric (2008-2010) as application engineer, he joined WinGD in 2010 where he has held several leadership positions in R&D and Sales. Currently, he is focusing on the digitalization era of the shipping industry and smart engine solutions.
Andreas Chrysostomou, Chief Strategy Officer, TOTOTHEO
Mr. Chrysostomou is a seasoned professional in the shipping industry. He holds an MBA (Masters in business administration) and he graduated from the University of Newcastle upon Tyne, UK, with a Bachelor of Engineering in naval architecture and shipbuilding. Mr. Chrysostomou, in his long standing career, before joining Tototheo Maritime as CSO, was the Director of the Department of Merchant Shipping, (the Maritime Authority of Cyprus), CEO of Transmed shipping Co. Ltd. And Act. Secretary General of CLIA Europe. He also held senior management roles in fields such as safety and security, protection of the marine environment and administration. He also served as the elected Chairman of the Design and Equipment Subcommittee of the IMO and of the Marine Environment Protection Committee (MEPC), one of the main Committees at IMO. He was twice elected and re-elected Chairman of the International Mobile Satellite Organization (a UN agency) and served as member of the Board of Governors of the World Maritime University (WMU). He also served as President of the Institute of Marine Engineering, Science & Technology (IMAREST).
Søren Vinther Hansen, COO, Vessel Performance Solutions
Soren Vinther Hansen is currently working as the COO in Vessel Performance Solutions, which is a leading performance analysis service provider for Ship Owners and Operators.
He has previously worked as Assistant Director for Vessel Performance within American Bureau of Shipping and headed the Vessel Performance Services for the Advisory Services department in ABS. He has worked as a Vessel Performance Specialist with A.P. Moller-Maersk, Propulsion Dynamics and Principia North, and was for a period Associate Professor at Svendborg International Maritime Academy (SIMAC) where his focus was on Nautical Operations and Safety. His operational experience has been gained from a long career as a Master Mariner with various Shipping Companies in Denmark.
Hansen has a PhD degree in Naval Architecture from the Technical University of Denmark (DTU) and he also holds a MSc degree in Marine Technology from the Norwegian University of Science and Technology (NTNU).
Børge Hetland, Sales & Marketing Director, NAVTOR
Børge Hetland is NAVTOR's Sales & Marketing Director. NAVTOR was established in 2011, launching its acclaimed ENC service to the market in 2012. NAVTOR's ENC-based portfolio enables seamless access to, and updates of, the very latest digital charts, saving man-hours while slashing administration duties
Cynthia Hudson, CEO, Hudson Analytix
Cynthia A. Hudson is CEO and founder of HudsonAnalytix, Inc., a global maritime risk consultancy serving the maritime transportation sector, headquartered in the Philadelphia, US and internationally from Piraeus to Jakarta. In 1986, Ms. Hudson founded what became HudsonAnalytix to provide emergency response, maritime project management and maritime consulting services to maritime transportation interests; oil and energy, vessel owners/operators and insurers for more than 100 oil and hazardous material response incidents. Hudson led the firm into maritime security for ports and vessels providing port vulnerability security assessment work at hundreds of ports and facilities worldwide and in 2016 expanded HudsonAnalytix's cyber operations to design and deliver cybersecurity and cyber risk management solutions to maritime clients and provide cybersecurity expertise to governmental agencies. Well-known and highly regarded throughout the maritime transportation industry for her work and contributions in her field, Ms. Hudson was most recently honored by the Organization of American States (OAS) Inter-American Committee on Ports with the 2016 Maritime Award of the Americas: Outstanding Women in the Maritime and Port. Ms. Hudson serves on a number of Industry Boards, and is President of WIST A Delaware River & Bay Chapter and a Director of the North American Marine Environment Protection Association (NAMEPA).
Athena Kanellatou, Regional Director Mediterranean, Macgregor
Athena Kanellatou is engaged over two decades in international shipping serving the vision of sustainable operations at sea and cargo flows for a better every day. She started her career in the MacGregor Group, holding a number of key positions in the Greek entity being CFO, Business Controller, Managing Director and Global Life Cycle Support Sales Manager. Athena studied Business Management, specialized in Economics, Business Analysis, Controlling and Internal Auditing and furthered her education in Sales Strategy and in Marine Engineering Management. During her association with MacGregor Group, A. Kanellatou is actively involved in different company workgroups in Merchant Marine division and other managerial projects focusing on Greek shipping community. In 2018, she is nominated as MacGregor Director of Mediterranean Region being responsible for the operations of seven company branches active in Merchant shipping and Offshore business. MacGregor is world leading provider of engineering solutions and services for handling marine cargoes and offshore loads, member of Cargotec Group stock listed in Helsinki.
Stavros Katsoulis, Managing Partner, Strategic Security Consulting, Nisos Advisors
Stavros is the Managing Partner of Nisos Advisors, involved in Strategic Security Consulting. He graduated the Hellenic Military Academy followed defense post graduate studies in Greece and holds an MSc in IT Management, from Cranfield University, UK. He worked for the Greek Government and the Greek Army in positions with responsibility on Information Systems and Security with international exposure. From 2009 till 2017 he was employed by Demco Group in Top Management Positions, involved in Security and IT Business Development international projects.
Robert Kenworthy, CEO, GTMaritime
Rob is the CEO at GTMaritime which specialises in Satellite Communications for the Maritime Industry. With innovative thinking, GTMaritime team can provide expert advice backed up with our own quality software products and professional support service
Dmitry Kononov, Chief Investment Officer, SHIPNEXT
Dmitry has extensive experience in Financing and Investments. Previously Mr. Kononov served as a CEO of Ligion Group, and prior to that, he was a CEO of Agro Export Group. He holds MSc degree in Mining management and Economics from Donetsk University, Ukraine.
Mike Konstantinidis, CEO, METIS Cyberspace Technology SA
Mechanical Engineer (BSc, MSc), having gained a broad range of skills for over the years, heavily focused to the Maritime Sector. Holding over 25 years of insightful experience in Corporate Governance, Project Management, Sales & Marketing, Mergers and Acquisitions, Change Management and International Business Development with wide range of business and industry verticals. Effective communicator, with ability to accomplish marketing plans improving brand awareness, designed and executed operational plans and business strategy creating revenue and profitability growth, with emphasis on sustainability.
Dimitrios V. Lyridis, Associate Professor, School of Naval Architecture & Marine Engineering, NTUA, Director of the Laboratory for Maritime Transport
Dimitrios V. Lyridis is an Associate Professor in the area of Maritime Transport in the School of Naval Architecture and Marine Engineering (NA&ME) at the National Technical University of Athens (NTUA). He is currently Head of the Laboratory for Maritime Transport (LMT) of NTUA. He has a Diploma in NA&ME from NTUA, an M.S. in NA&ME (Marine Systems Management) from the University of Michigan (UM), an M.S.E. in Industrial and Operations Engineering (IOE) from UM, and a Ph.D. in NA&ME from UM as well. His main scientific areas of interest are maritime economics, logistics, shipping finance, maritime transportation, and energy economics. He has undertaken a large number of research and industrial projects in maritime transport, shipping finance, and energy (including cost benefit analyses for investment projects) and he has been involved in applied commercial projects in the areas of ship investment, restructuring, marketing, business and operational planning (including feasibility studies and business plans) for Small and Medium Enterprises (SME's) in the EU and in developing countries.
Isidoros Monogioudis, Senior Security Architect, Digital Shadows
Isidoros Monogioudis is a Senior Security Architect at Digital Shadows, a Digital Risk monitoring and Cyber Threat Intelligence Company. Isidoros started as an IT and Systems administrator 20 years ago and since 2008 is focused on cyber security and cyber defense. Prior to Digital Shadows he was a Greek military officer member of the Cyber Defense Directorate where he got involved in several projects and cyber operations. He has an extensive experience in Incident handling, Penetration testing, Log management, Incident detection and response. Part of his work as an officer was also the plan, preparation and execution of Cyber Defense Exercises at national and international level (NATO, EU). Currently he is involved in cyber security research, testing, analysing and evaluating new cyber threats and attack vectors. At the same time he is responsible for the internal security architecture implementing security controls and solutions for the company's protection.
Giannis Moraitakis, E&A Business and Sales Development, Wärtsilä Greece
Mr Moraitakis was born in Athens in 1967. He studied Marine Engineering in the Hellenic Naval Academy. He continued his studies in the National Technical University of Athens in the School of Electrical Engineering & Computer science and later he received a master's degree in Electrical Engineering from the Naval Postgraduate School of USA. He has served as an officer in the Hellenic Navy for 29 years, in various positions such as engineer, electronic and chief engineer officer onboard frigates, director of electrical and electronic systems, director of Surface New-Building projects. In 2014, he resigned from the Navy with the rank of Commodore and worked as a technical manager in the NEARCHOS ship-management company. He joined Wartsila in 2018 in the position of Electrical & Automation Business and Sales Development Manager.
Stefanos Spiriounis, Sales Engineer, Global Lifeycle Support, Macgregor
With 15 years as a Sales Engineer in the marine and other industrial sectors, jointed MacGregor in 2013 in the position of Sales Engineer and specialized in Cranes Technical Support. During his association with MacGregor, he has participated in various technical seminars within the company, enhancing his knowledge on the field.
Jörgen Strandberg, Director Agile business development, Wärtsilä Corporation
Captain Jörgen Strandberg joined Wärtsilä 2016 after having previously served in various ship management positions in Germany, most recently with AIDA and Costa Cruises. Born in 1967, he studied mechanical engineering but because of his love of the sea, he joined the merchant navy and then studied to become a Captain. He subsequently served again at sea as an officer and eventually earned his captain's license. Following his marriage, he became a lecturer at Kalmar Maritime Academy, specialising in instrumentation and navigational systems. Mr Strandberg has cautioned the industry, as it looks increasingly for greater efficiencies, not to let economy of scale be the sale driver or outcome, warning that ship management has become commoditised, opting for financial control instead of technology. "Market does not reward quality due to oversupply of ships," Strandberg said, illustrating with a Wärtsilä-commissioned study that concluded almost $23bn is wasted yearly in lost fuel efficiency and time at terminals g
Panos Theodossopoulos, PhD, CEO, Propulsion Analytics
Panos is a Founding Partner & the CEO of Propulsion Analytics. He has held several management positions in Sales, Business Development, Services and Marketing, in the ICT sector, both in Greece and abroad. He has served as Director of Public Sector Sales and Director of Technology at Microsoft Hellas, where he worked for eight years and, more recently, he was General Manager of the Cloud Division of SingularLogic and Country Manager in Logicom Solutions in Greece. He holds a M.Sc. in Mechanical Engineering from Tufts University, Boston, and a Ph.D. in Mechanical Engineering from Imperial College, London.
Christian Vakarelis, VP Media Communications, Navarino
Christian Vakarelis is the VP, Media Communications at Navarino. He has been with Navarino for 8 years. Throughout Europe, and particularly in the Nordic countries, he works closely with Navarino partners, helping them to enhance their connectivity solutions and has witnessed first-hand the exponential growth in demand for advanced communication solutions. Christian holds a Masters degree in International Relations from Bristol University, and prior to joining Navarino he was based in Washington DC working for the World
Daniel Voss, Regional Sales Manager, Digital Shadows
Daniel Voss is a Regional Sales Manager at Digital Shadows. Digital Shadows monitors and manages an organisation's digital risk, providing relevant threat intelligence across the widest range of data sources within the open, deep, and dark web to protect their brand and reputation. An Electronic Engineer by qualification, prior to Digital Shadows Daniel has 20 years of experience in introducing innovative new technology solutions to Enterprises across Europe. He is a specialist in the field of Digital Risk Management and works with clients across Greece and Southern Europe to enable them get visibility of cyber threats and risks that affect them specifically.
Carleen Lyden Walker, CEO, SHIPPINGInsight
Carleen Lyden Walker is the Chief Evolution Officer of SHIPPINGInsight, leveraging off her experience as a marketing and communications professional in the commercial maritime industry with over 40 years of experience. She specializes in identifying, developing and implementing strategic programs that position SHIPPINGInsight as the most effective forum for shipowners and solution providers to advance optimization and innovation in the maritime sphere. In 2015, Ms. Lyden Walker was appointed a Goodwill Maritime Ambassador by the International Maritime Organization (IMO). She is a member of WISTA (Women's International Shipping and Trading Association), the Connecticut Maritime Association, WIMAC (Women in Maritime Association, Caribbean) and is a Past-President of the Propeller Club Chapter of the Port of NY/NJ. She was also elected to the Board of Trustees of the Coast Guard Foundation, Tall Ships America Foundation, Billion Oyster Foundation, and the American Caribbean Maritime Foundation. She sits on the Board of Gibbs & Cox. Ms. Lyden Walker is also CEO of Morgan Marketing & Communications, Co-Founder/Executive Director of NAMEPA, and Founder of the Consortium for International Maritime Heritage. In 2010 she was awarded the Certificate of Merit by the United States Coast Guard, and in 2014 a Public Service Commendation for her work on World Maritime Day and AMVER, respectively. She held a USCG Captain's license.
Joseph A. Walsh, Senior Partner, Collier Walsh LLP
Collier Walsh LLP is a collective team of legal professionals and consultants who are honest, experienced, hardworking, responsive and creative problem solvers. The Collier Walsh Team is led by the highly recognized and well known maritime and environmental expertise found in both William ("Bill") Collier and Joseph ("Joe") Walsh, who together have nearly 70 years of combined experience.
Lead Sponsors
SQEMARINE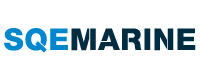 SQE Marine is a leading provider of Safety, Quality and Environmental Solutions providing Consulting, Training and Information products in these areas. We have been successfully providing a product and service range to more than 1,200 clients (based in 75+ countries) over the last 20 years, operating a DNVGL Certified Training Center and a LR ISO 9001 certified management system.
Strong enough to provide immediate response and feedback to all client queries and needs, we provide a range of competitively priced services and timeliness for product / service delivery; we provide foolproof products and services to ensure full after sales support for as long as necessary. Last but not least, technical competence is the core of our management system & operations.
Our vision is to be a leading world class corporation that provides reliable maritime solutions in the areas of Quality, Health, Safety, Environmental, Crisis, Security, and Risk Management. Our mission, therefore, is to provide real life, effective and efficient maritime solutions range including Consulting, Training and Information provision in order to maximize client benefit and minimize risk.
Wärtsilä
Wärtsilä is a global leader in smart technologies and complete lifecycle solutions for the marine and energy markets. By emphasising sustainable innovation, total efficiency and data analytics, Wärtsilä maximises the environmental and economic performance of the vessels and power plants of its customers. In 2017, Wärtsilä's net sales totalled EUR 4.9 billion with approximately 18,000 employees. The company has operations in over 200 locations in more than 80 countries around the world. Wärtsilä is listed on Nasdaq Helsinki.
Sponsors
ABS
As a leading provider of classification services to the global offshore and marine industries, ABS is guided by its mission to promote security of life, property and the natural environment. ABS offers support during initial concept design, design approval and construction and provides lifecycle services.
ABS offers an independent and uncompromised perspective on classification and statutory critical items. ABS leverages its years of experience in working with the marine industry to the benefit of our clients by providing an impartial assessment that relies on time-tested practical survey assessment techniques and the most advanced engineering rigor.
Through a global network, ABS delivers services and solutions to clients, providing core competencies of survey, engineering and auditing. ABS' vast network of offices around the world provides a flexible and highly efficient support system that all use the same consistent approach when applying various rules and requirements. The commitment to service is what distinguishes ABS as a true class leader and a trusted partner to our clients throughout the life of their assets.
ABS has an unparalleled commitment to safety that underscores all that it does as an organization. The safety record of the ABS-classed fleet validates our commitment to safety leadership.
Standing on its record of independence, exceptional class service, safety and technology leadership, ABS delivers value at every stage of development of an offshore asset or marine vessel. With a passion for making the world a safer place, while also delivering practical and innovative solutions, ABS stands ready to assist and advance safety in the marine and offshore energy industries.
Arcadia Shipmanagement Co Ltd
ARCADIA Shipmanagement provides safe and reliable transportation of oil by sea, through a modern fleet, setting top objectives for Safety, Quality and Environmental protection. To achieve these, Arcadia is dedicated to develop and sustain a strong working relationship with all parties involved in International oil trade, based upon mutual trust and reliability.
Safety is enhanced by establishing a risk assessment system for hazard identification, risk management and control, adressing guidance for the prevention of errors, hazardous situations and incidents, through reporting and investigation procedures and providing training of personnel at Company's in-house maritime training centre and by attending externally provided courses.
Quality is maintained by undertaking auditing and evaluation process, with commitment towards the continual improvement of HSQE performance, through setting and measuring various Key Performance Indicators, analysing N/C reports, reviewing findings from internal audits ashore and onboard.
The Environment is protected by preserving and whenever possible, further reducing the burden on the environment by setting and achieving tougher voluntary standards, such as Green Award. Moreover, by aiming for the reduction of identified environmental impacts of Company activities to air, sea and land, to the possible extend and seeking to conserve energy and materials, through recycling and waste reduction programs.
Blue Planet Shipping Ltd (BPS)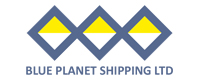 Blue Planet Shipping Ltd (BPS) was established and based at Piraeus since 1996, to manage 8 Dry Bulk Carriers. In 1998, BPS split into two separate companies. BPS retained its root name and Third Millenium Shipping Ltd (TMS) was set up to manage vessels for different owners. BPS managed 7 out of the 8 vessels; (AKMI – ARIS – EVMAR – COSMAR – ALMAVITA – AFROS & ALKIMOS) and the management of the ASTROMAR was undertaken by TMS. In 2002, clients of the company placed an order for 6 New Building Supramax vessels in China, of which 5 were delivered in 2003 and 1 in 2004. The new vessels (APOLLON – APEX – AKMI – EVNIA – NICOLAOS A and AVRA) were registered under Cyprus and Greek Flags. With the company by then managing a total of 14 vessels, it began recruiting different nationalities to man the ships, focusing mainly on Greek, Ukrainian, Burmese and Moroccan crews.
Capital Shipmanagement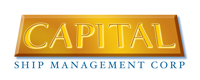 Capital Ship Management Corp. ('Capital') is a distinguished oceangoing vessel operator, offering comprehensive services in every aspect of ship management, currently operating a fleet of 55 vessels including 41 tankers (6 VLCCs, 5 Suezmaxes, 2 Aframax, 27 MR/Handy product tankers and 1 small tanker), 4 modern Capesize bulk carriers and 10 container carriers with a total dwt of 5.70 million tons approx. Capital is a a subsidiary of Capital Maritime & Trading Corp. The fleet under management includes the vessels of Nasdaq-listed Capital Product Partners L.P.
CHANDRIS HELLAS INC.
CHANDRIS (HELLAS) INC. is a Ship Management Company specialising in the management and operation of oil / chemical tankers as well as bulk carriers. The vessels are owned by individual companies and are registered mostly under the Greek Flag. All vessels are managed from Piraeus Head Office.
The company was established in 1915. The Chandris Fleet operated in the 1920's and 1930's and up until the Second World War. During the war the company lost a substantial number of vessels and rebuilt its fleet with an active newbuilding program in the 50s and 60s.
In 1950 Chandris (Hellas) Inc. became the fleet's managing company and during the 60s, 70s and 80s, the average number of ships under management ranged from between 20 to 30 ships with an average size of 1.2-1.5 million DWT tonnes.
In 1997 Chandris (Hellas) Inc. embarked on a fleet renewal and enlargement programme. Now the fleet's deadweight capacity is close to 3 million DWT tones with an average age of 9 years old.
The vessels fly the Hellenic and other Flags and the crew, although multinational, mainly consist of Greek officers.
ClassNK
Nippon Kaiji Kyokai, known as ClassNK or NK, is a ship classification society. The Society is actively engaged in a growing range of ship related activities and services aimed at contributing to promoting the protection of human life and property at sea as well as protection of the marine environment. ClassNK is dedicated to ensuring the safety of life and property at sea, and the prevention of pollution of the marine environment. To achieve this mission ClassNK will: Focus on delivering the highest quality classification services, by the highest quality personnel, while maintaining its totally independent third party, non-profit status.
Focus on the development of relevant rules, procedures and guidance, and maintain and develop its commitment to scientific and technological research and development. Maintain and develop its global operations in line with the needs of clients using its services. ClassNK has earned an outstanding reputation for its long-standing dedication to safeguarding life and property at sea and preventing marine pollution through the establishment of universally recognized standards for the design, construction and maintenance of ships and other marine structures.
The principal work of the Society's expert technical staff is to undertake surveys to ensure that the rules which it has developed are applied to newbuildings and existing ships to ensure their safety. The rules cover not only hull structures, but also propulsion systems, electrics,electronic systems, safety equipment, cargo handling gear, and various other areas. ClassNK's surveyors work in shipbuilding and repair yards and at ports across the world, wherever they may be called upon to examine the condition of a ship.
The Head Office is located in Tokyo and in Chiba, Japan, and there are branch offices at the major Japanese and overseas cities throughout the world. (see Contact us) As of the end of November 2018, the Society had 9,055 ships totaling over 250 million g.t. under class. This figure represents approximately 20 percent of the world merchant fleet currently under class.
COSTAMARE Inc.
Costamare Inc. is a leading international owner of containerships. With a fleet of vessels ranging from about 1,000 TEUs to about 14,000 TEUs capacity, Costamare Inc. serves ocean carriers that demand a high standard of safety and reliability and are, in most cases, among the world's largest liner companies. Costamare Inc. and its predecessors draw on a history of more than 41 years in transportation of goods by sea, with more than 30 years of these in container transportation.
Digital Shadows/ Nisos Advisors
Digital Shadows enables organizations to manage digital risk by identifying and eliminating threats to their business and brand. We monitor for digital risk across the widest range of data sources within the open, deep and dark web to deliver tailored threat intelligence, context and actionable remediation options that enable security teams to be more effective and efficient. Our clients can focus on growing their core business knowing that they are protected if their data is exposed, if employees or third parties put them at risk, or if their brand is being misused.
Digital Shadows were recently named a "Leader" in the 2018 Forrester New Wave for Digital Risk Protection. www.digitalshadows.com
Nisos Advisors focuses on Strategic Security Consulting, having extensive field experience, a strong team of certified consultants. We partner with world class organizations that permit us to undertake international projects reliably and effectively.
Nisos Advisors has a proven success record in large projects that have a significant ROI and Risk Threat minimization to organizations.
Dorian LPG
Dorian LPG is a pure-play LPG shipping company and a leading owner and operator of modern VLGCs. Dorian LPG currently has four modern VLGCs and one pressurized LPG vessel on the water. Dorian LPG has 18 ECO VLGC newbuildings due for delivery in 2014, 2015 and 2016 from HHI and Daewoo Shipping and Marine Engineering Ltd., including the 13 that it acquired from Scorpio Tankers. Dorian LPG has offices in Connecticut, London, and Piraeus.Dorian LPG is incorporated in the Republic of The Marshall Islands.
GTMaritime
GTMaritime specialises in providing solutions and services that serve to ensure vessel compliance and business operability 365 days a year, as well as keeping crew in touch with friends and family whilst at sea. Our solutions include e-mail, anti-virus protection and data file transfer, as well as crew communications and welfare solutions. All of this backed up by a market leading infrastructure and unrivalled 24-hour customer support, every day of the year
Hudson Analytix

Hudson Marine works closely with its clients to help them move forward with confidence in today's technically complex and environmentally sensitive world. Hudson Marine's comprehensive services encompass all areas of risk management, emergency and regulatory preparedness, incident prevention and response. Our perspective is informed by the technical, operational, commercial, regulatory and environmental factors governing our industry. Our strength is based on our experience and our history. But our success is based on our commitments, our relationships and our ability to help our clients operate more successfully in today's increasingly challenging industry.
Latsco Marine Management Inc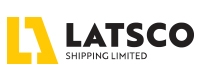 Starting from 1st January 2019, Consolidated Marine Management Inc. has changed its name to Latsco Marine Management Inc. Since its establishment back in 1997, Consolidated Marine Management Inc. represents the shipping element of business industries where Latsis Companies' Group operates; as being solely responsible for the Technical Management of the vessels owned by the Group, including Oil Tankers, Chemical Tankers and LPG Carriers.
In accordance with Owners' vision and strategy to further strengthen and invest on the shipping industry, Consolidated Marine Management Inc. has completed within the last four (04) years a significant renewal and expansion of its fleet vessels with success and in line with Owners' principles and standards.
Now, the time has come to reflect the Owners' strong engagement so far and future commitment to further evolve their shipping investment into the name of the company; renaming such in LATSCO MARINE MANAGEMENT INC. and launching, in parallel, the new era of investments on shipping for the Latsis Companies' Group.
For this reason, the core assets of Consolidated Marine Management Inc. (i.e. people, values, ethics, system, policies, principles), along with the goal for Operational Excellence (through Zero Incidents and Customers' Satisfaction) will remain UNCHANGED under the new name of the Company.
Latsco Marine Management Inc. continues the journey of Latsis Companies' Group in shipping embraced with the same philosophy and values, manned with the same personnel and implementing the same system under the guidance, support and investment of its Owners.
MacGregor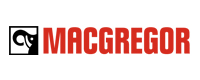 MacGregor is a family of innovators. By offering engineering solutions and services for handling marine cargoes and offshore loads we make the sea more accessible, safe and reliable for those whose livelihood depends on the changing conditions of the sea. To enable that we have a variety of strong product brands and committed experts with a passion for solving challenges – and the power of the sea is sure to provide those.
METIS Cyberspace Technology
METIS Cyberspace Technology is specialized in the fields of Electronics Engineering, IoT, Cloud Computing and Artificial Intelligence, adapted to the specific requirements of Global Maritime. METIS brings to the maritime market the ultimate ship performance management solution for Wireless Data Acquisition and real-time Diagnosis and Prediction of fleet performance.
METIS incorporates fully automated, accurate and reliable Data Acquisition combined with Cyber cloud-based Agents analyzing operational or engineering processes and providing useful feedback in the form of analysis conclusions and events detection.
METIS Agents are highly experienced Virtual Personal Assistants, work restlessly 365/24/7 and inform automatically the appropriate employee in the most proper way. Optimising Vessel Performance is about using minimum resources for ensuring maximum efficiency of engines, using justifiable weather routing, improving cost-effective operation of equipment onboard and of course, minimizing fuel consumption.  On top of those, we improve Collaboration of onshore and onboard workforce.  People interact with METIS like they do with each other! Sending and receiving messages, occasionally with proper attachments, graphs, reports.
MINERVA Marine
Minerva Marine Inc. was established in 1996 by Andreas J. Martinos and to this day remains a private and independent company. Minerva quickly grew from a tanker manager of 6 vessels to the committed Aframax operational leader that it is today. Minerva has further expanded its operations to include, from MRs to VLCCs (Chemical Product and crude oil carriers) in the tanker segment, and Capesize in the bulker segment.
Today, Minerva has established business with all major oil companies, while it has grown into a valued ice partner for most of the Baltic charterers. The company continues to engage in new business partnerships, having the customers' ever-changing needs always at the forefront.
Navarino

Navarino is an advanced technology company in the maritime satellite communications industry. Its high quality products and services are developed at the leading edge of technology for the global merchant shipping sector. Navarino is the one stop shop for maritime satellite communications, and its portfolio of services includes the full range of bandwidth options available through the latest generation of high throughput satellites. Navarino is also the developer and distributor of INFINITY, the state-of-the-art maritime bandwidth management and optimization solution that can be used on vessels equipped with any type of IP based satellite communications systems. Navarino has also recently launched Angel, the first cyber security service designed for maritime which is compatible with any type of satellite network. With a client base of more than 500 shipping companies worldwide, the company has offices in Greece, Norway, Germany, Cyprus, United Kingdom, Hong Kong and Singapore, alongside a steadily growing international resellers' network.
NAVTOR
NAVTOR is a market leader in the provision of innovative e-navigation solutions, services and technology for the maritime sector. All of NAVTOR's products and services are developed in line with the company philosophy of simplifying tasks, increasing efficiency and improving operations. Through the application of cutting edge digital technology, NAVTOR's team makes life easier for navigators, and safer, clearer and more efficient for shipowners and operators.
The firm was established in 2011 and is headquartered in Egersund, Norway, with sub-sidiaries in St Petersburg, Russia (NAVTOR Russia LLC), Singapore (NAVTOR Singapore Ltd. Ptd.), Japan (NAVTOR Japan K.K.), UK (NAVTOR UK Ltd.), the United Kingdom (NAVTOR UK Ltd.) and Sweden (NAVTOR NAUTIC AB).
Neptune Lines
Neptune Lines, founded in 1975, is a leading car carrier operator providing frequent, reliable and high-quality services to the automotive industry. The company operates regular liner services in more than 30 key ports in 19 countries in N. Europe, the entire Mediterranean as well as the Black Sea.
Neptune Lines has formed direct contracts and established long-standing relationships with all major car and commercial vehicle manufacturers, as well as with leading 3PL and 4PL companies, transporting more than 1,1 million cars and light commercial vehicles annually. It, also, specializes in the safe handling of project cargo, high and heavy units, agricultural and construction equipment (near zero percent damage ratio).
Neptune Lines operates 16 Pure Car and Truck Carrier ("PCTC") vessels with a total carrying capacity of almost 54,000 units. Τhe average fleet age correlated with the carrying capacity is 8,5 years and comprises one of the youngest fleet of PCTC vessels in Europe.
Neptune Lines is firmly committed to the protection of the environment through established Environmental & Energy Efficiency policies. Specific measures such as voyage and speed optimization, application of advanced silicon based antifouling products and propeller re-blading, are only part of Neptune Lines energy efficiency programs.
Neptune Lines is a signatory to the 'United Nations Global Compact (UNGC)' submitting an annual 'Communication on Progress' (COP) report, publicly available on the UN Global Compact website. The company is also an active member of the Maritime Anti-Corruption Network (MACN).
Orpheus Marine Transport Corporation (OMTC)
Orpheus Marine Transport Corporation (OMTC) is a ship-management company based in Athens, Greece. OMTC operate a very modern fleet of high-specification, fuel-efficient vessels in the Dry-Bulk and Tanker sectors. All vessels are built at the world's most reputable shipyards to ensure the best build-quality, steelwork and technical innovation available. OMTC uses Lyras Maritime Ltd. as exclusive London Agents, benefitting from the extensive experience and contacts of the Lyras Family
Propulsion Analytics
Propulsion Analytics is an innovative company in the area of performance management and energy efficiency for the maritime industry and has been set up with the vision to apply state-of-the-art technology to the world shipping community. Propulsion Analytics offers products and services focusing on performance management and has pioneered the use of thermodynamic simulation models in conjunction with machine learning techniques, for performance assessment, fault diagnosis and optimisation in service. The company is rapidly expanding its activities in Greece and abroad, already serving a wide range of needs in the shipping industry, ranging from large containership operators to tanker and bulker companies.
RISK4SEA
RISK4SEA is an online intelligence platform providing inspection analytics, fleet & ship operator benchmarking. Using big data analytics an operator may benchmark his ships, fleet & company against industry standards and get a clear insight of his performance gaps and a roadmap to continually improve.
SQEACADEMY
SQEMARINE provides open, in house, distance and licensed training courses fully tailored to corporate and industry needs, ensuring: Update to latest legislation and best marine practice; Use of real life case studies and examples; Provision of a world class learning environment and; Staying up to date after the completion of the training course.
Tototheo Group
Tototheo Group is one of the first and considered as the leading supplier of high-quality sophisticated on-board electronic equipment in Cyprus. With the headquarters strategically located in Limassol and offices in Athens, Singapore and Dubai, the Group continues to grow with new locations and services offered worldwide. As an active member of the Cyprus Shipping Community, Tototheo is a member of several local and international organizations. Sharing knowledge and experiences is a basic principle of the company which allows us to grow, dynamically respond to the market needs and even foresee and affect trends and changes.
Established in Limassol the Group specializes in innovative, efficient and functional solutions in the fields of satellite and radio communication, automation, navigation systems, ship repairs and spare parts supply. Every day we support our customers with the supply and installation of high quality on-board electronic equipment, maintenance and integration engineer duties, security and surveillance for the equipment in use, online tracking solutions and management tool, consultancy services.
Our fast and reliable service through a world-wide network of qualified partners and branches along the international shipping routes enables us to serve merchant fleets, the offshore industry, the fishing industry and governmental organizations.
Tsakos Group of Companies
The Tsakos Group traces its origins deep in the passage of time, well beyond its almost half a century continuous activity and growth. It's roots can be found at the heart of the maritime tradition of Greece, in the metropolis of Greek shipping, the Aegean archipelago island of Chios. For Captain Panagiotis Tsakos, the founder of the Group, going to sea was a natural course, a matter of destiny. Following a generations' long tradition in shipping, he advanced through the ranks of deck officer until he became a shipmaster and eventually a shipping executive. It was equally natural for him to lead a small group of investors on to the acquisition of his first ship. Joined by his family and friends and prompted by his life time companion and wife Dr Irene Saroglou-Tsakos, he led that little company to its current size and diversity. With the active encouragement and support of colleagues and the active involvement of his children Nikolas and Maria, the company was fast expanded sustaining a steady growth through the troughs highs and lows, of the industry . Tsakos Shipping and Trading S.A. was the first of the companies to comprise what now is known as the "Tsakos Group of Companies". Over the ensuing years, the Group established a number of affiliated and associated companies around the globe significantly expanding its shipping activities and world-wide operational capability while building a reputation of solid performance in reliable maritime transport services, thereby acquiring a strong reputation within the shipping industry as the preferred partner of choice for a wide range of entrepreneurs.
Vessel Performance Solutions ApS
Many ship operators, owners, managers and shipping pools are working to improve the energy efficiency of their ships in operation. A key element in such an endeavour is the implementation of a performance management process.
Vessel Performance Solutions has a team of people with vast experience from implementing Performance Management Systems within major shipping companies including both owners and operators.
The Company offers a performance management tool and experience to show what can be extracted from your operational data. The analysis module can use any type of performance data to deliver an analysis of:
Hull and Propeller Performance
Main Engine Efficiency
Base Load and Boiler performance
Charter Party performance through early warning systems and post voyage analyses
Data Quality through rule sets defined in the Data Validation Engine.
On top of the technical analysis, the module also delivers business intelligence turning the technical data into KPIs for crews and ship management. Targets for and weighting of individual KPIs defines a consolidated KPI for all operations and creates the easy accessible decision support for the vessel and the whole fleet.
V.Ships
Since its formation in 1984, V.Ships has been dedicated to providing a full-range of services to the Shipping Industry worldwide. Combination of excellence and innovation in performance, along with the advantages of scale economies, has led to V.Ships becoming the leading supplier of independent management and marine related services globally. Through its Piraeus office, V.Ships has committed to supporting the Greek ship owners by anticipating their needs and providing tailor-made solutions. With a team currently consisting of circa 80 persons, V.Ships Greece offers services for both full technical and crew management. Today, V.Ships Greece offers services for both full technical and crew management. Today, V.Ships Greece office has a fleet of 40 vessels under full technical management and offers crew management services to a further 50 vessels, maintaining strategic partnerships and a first-class clientele. Our investment in the talent and development of our people, as well as our commitment to deliver the best to our clients, has enabled V.Ships Greece to establish a strong presence in the Greek shipping cluster and become a trusted partner for tailor-made and innovative ship management operations. Our calues are: we care/ we collaborate/ we challenge/ we are consistent/ we commit and deliver
WinGD
WinGD (Winterthur Gas & Diesel Ltd.) is a leading developer of two-stroke low-speed gas and diesel engines used for propulsion power in merchant shipping. WinGD sets the industry standard for environmental sustainability, reliability, efficiency and safety. WinGD provides designs, training and technical support to engine manufacturers, shipbuilders and ship operators worldwide. Headquartered in Winterthur, Switzerland, since its inception as the Sulzer Diesel Engine business in 1893, it carries on the legacy of excellence in design.
A.E. Nomikos Shipping Investments Ltd.
A1 Yacht Agency
Abbatrac Logistics Ltd
ABS
Adriatico Crewing Ukraine
Aegean Cargo Management SA
Aegean Shipping Management S. A.
AESM Ltd
Agro Marketing International Consultants
Aims Shipping Corporation
Alfa Vocational Training Institute
Allseas Marine SA
AlphaGas SA
Alsace Ship Management
American Bureau of Shipping
AMMITEC
Androulakis and Associates Law Office
AnimApps S.A.
Antipollution
Arcadia Shipmanagement
Argo Travel Group
Aris F. Chatzivasileiou Law Office
Arista Shipping
Ariston Navigation Corp.
Aspida Cyprus Ltd
Athenaeum Interacontinental
Athens Metropolitan College
Atlantides Shipping
ATPI
Azora Marine Company
BCA
Bernhard Schulte Shipmanagement
BHCC
Bogerd Martin Hellas M. IKE
Britannia SA
Capital Ship Management Corp.
Cargo Group Logistics
Chandris Hellas Inc.
ChartCo Ltd.
ClassNK
CMDRE (HCG)
CMI
Collier Walsh LLP
Columbia Shipmanagement Ltd
Coral Shipping Corp.
Cromar Coverholder At Lloyd's
Cruise Management International
Cyber Defense Center
d'Amico Group
Danaos Management Consultants
Dekoil Inc.
Delta International Shipping Co. S.A.
Desmi Hellas
Diaplous Maritime Security Services
Digital Shadows
DNV GL
Dokuz Eylül University
Dorian LPG Management Corp
Drasis Shipping Co. S.A.
Dubai Navigation Corp.
Dynacom Tankers Management Ltd
Eastern Mediterranean Maritime Limited
ECG
EKME S.A.
EKPA
Electropneumatic SA
ELEMEN
Eletson Corporation
ELINT
ELNAVI
Enesel Ltd
EPE SA
Epic Marine Services Ltd.
ESCGS
Etterna Shipmanagement
Eurobulk Ltd.
Eurocert
Euromarine P.C.
Euronav
First Zurich Trust Ag
FLB
Frederick University
Frourion
Fujitsu
G.D. Areteos & Associates Marine Technical Bureau
GAC Shipping SA
Garant Group, UAB
Garasia Industry
Gaslog LNG Services Ltd.
Giuseppe Bottiglieri Shipping
Global Maritime Services Ltd.
Global Navigation Solutions (GNS)
GLR
Grace Management
Gram Marine Pte Ltd
GTMaritime
Gulf Petroleum Services Ltd Cameroon
HAF Officers Association
Harbor Shipping & Trading SA
Hatteland Display AS
Hellenic Lloyd's S.A.
Hellenic Ministry of Defense
Hellenic Naval Academy
Herald Management Inc
Hercules
Hoppe Marine
HudsonAnalytix
Hydrema Baltech Ltd
I.V.E.T. Of Piraeus
ICS
Inchcape
Independent Shipping Research
Initium Maritime Corp.
INMARSAT
Institute of Vocational Training of Keratsini
International Seaways, Inc.
ITML
JLJ Mariime SA
K.T.S. Ltd
Kappa Shipmanagement SA
Kassian Maritime Ltd
Katradis Marine Ropes Industry
KCL
KESEN
KMK Marine Consultants
Kongsberg Maritime
Korean Register
KPMG Greece
Kyla Shipping & Trading Corp.
Latvian Maritime Academy
Levante Ferries Mc
Life At See
Lloyd's Register
Lyssos Enterprises
M/Maritime Corp
M2intelligence
Macgregor
Magsaysay
Management and Economy Executive In Shipping
Maran Gas
MariApps Marine Solutions (Digital)
Marine & Industrial Systems Ltd
MarineTraffic
Mariners Shipping Agency S.A.
Maritech Group
Marlink Hellas
Marmaras Navigation
MarPoint
Mastership Software BV
Mayamar Marine Enterprises
McQuilling Hellas Ltd
MEC Green Energy Engineering
Mediterranean College
Merchant Marine Academy of Aspropyrgos
Metis Cyberspace Technology S.A.
Metropolitan College – School of Shipping
Ministry of Education
MITEF Greece
Morfotiko/Culture Club
Municipality of Glyfada
N.A.N.T
N.G. Livanos Maritime Co Ltd
National Technical University of Athens
Navarino
Navarone SA
Navicon SA
Navis Carrier and Vessel Solutions
NAVTOR
Neptune Lines
Nereus Shipping S.A.
New Shipping Limited
New York College
Nisos Advisors
Nodalpoint Systems
NORSAFE
Ocean Engineering & Logistics
Oceanking
Optima Shipping Services
Orpheus Marine Transport Corp.
OSM Maritime
Otesat Maritel
Palau International Ship Registry
Panteion
Pavimar S.A.
Pera Marine PC
Peterson & Control Union
Petychaki S.A.
Phoenix Register of Shipping
Piraeus University
Pleiades Shipping Agents S.A.
Plutofylax Shipping
Pole Star Space Applications Ltd
Pontos Marine Inc.
Potentia
Prime Tanker / Prime Gas
Prinsec
Prisma Electronics
Proimio
Propulsion Analytics
Psyctotherm
Public Institute of Vocational Training In Glyfada
Q88
Queensway Navigation Ltd.
Resolve Marine Group- Florida USA
Rethymnis & Kulukundis Ltd
Ridge Global LLC Europe
RINA
RLX
Roswell Tankers Corp.
S.A. Malliaroudakis Maritime UK Ltd.
Samos Steamship Co
SCST Ltd Co
Sea Secure
Sea Traders SA
Seagull SA
Seascope Hellas S.A.
Seaven
SGS Group
Ship2Shore
ShipNext
ShippingInsight
SHIPSERV
SKF Hellas S.A.
Smart Green Energy
SMIT
Softway Ltd
Solent University of Southampton
South Cross Shipping and Trading
Space Electronics Ltd
SPECTEC
SpeedCast
SRH Marine
StealthGas
Stratecognre Ltd.
Studio Navale Maritime & Technical Ltd.
Sun Enterprises Ltd.
Swift Marine
Tasac -Tanzania Shipping Agencies Corporation
Technava S.A.
The Bahamas Maritime Authority
Thedock Innovation Hub
Thenamaris
Titan Maritime Ltd.
TMS Tankers
TNL Group
Tototheo Maritime
Tsakos Columbia
Tsavliris Salvage (International) Ltd
Tug Boats Company Offshore
Ulysses Systems SA
University of the Aegean
UP Maritime London Ltd
UTECO
VA Law
Valiant Shipping S.A.
Van Oord
Vanos S.A.
Velocity Partners Venture Capital
Venturi Fleet Management S.A.
Vessel Performance Solutions
Vocational Education Training of Piraeus
VROON
Wartsila Greece Sa
Wartsila Voyage Solutions
WeatherNews
Wilhelmsen
WinGD
World-Link Communications
YDDO Maritime Co
Z Proland
Technologies changing the future of shipping at the centre of SMART4SEA Conference
The 2019 SMART4SEA Conference successfully concluded on Wednesday 30st of January, at Stavros Niarchos Foundation Cultural Center (SNFCC) at the Bookcastle of the National Library of Greece, attracting 600 delegates representing a total of 270 organizations.
The event was organized by SAFETY4SEA, having SQEMARINE and Wärtsilä as lead sponsors. Other sponsors were: ABS, Arcadia Shipmanagement Co Ltd, Blue Planet Shipping Ltd (BPS), Capital Shipmanagement, CHANDRIS HELLAS INC., ClassNK, Costamare Shipping Company SA, Digital Shadows/ Nisos Advisors, Dorian LPG, GTMaritime, Hudson Analytix, Latsco Marine Management Inc, MacGregor, METIS Cyberspace Technology, MINERVA Marine, Navarino, NAVTOR, Neptune Lines, Orpheus Marine Transport Corporation (OMTC), Propulsion Analytics, RISK4SEA, SQEACADEMY, Tototheo Group, Tsakos Group of Companies, Vessel Performance Solutions ApS, V.Ships and WinGD.
The event gathered experts across the maritime industry who discussed how smart technology trends affect the industry on the field of digitalization, connectivity and autonomous shipping. Inspiring presentations and panel discussions also shed focus on mitigation measures for cyber threat which is arising as an increasingly challenging topic over the last years. Presentations were given in six panels as follows:
Panel No. 1 – The Brave New World
Apostolos Belokas, Managing Editor, SAFETY4SEA, opened the event providing an overview of the technologies expected to transform shipping, varying from big data applications to autonomous systems. He continued by citing key developments on the field of cyber security, ship autonomy, blockchain technology and digitalization in the past year, concluding his speech with the smart shipping challenges expected ahead.
Andreas Chrysostomou, Chief Strategy Officer, TOTOTHEO, said the near future is expected to form a new era for shipping through technological advancements. In the 2020s, he noted, we will be looking for optimization of capacity utilization, saving money and time for involved actors, having Just-in-time Arrivals and shorten total turn-around time. These, he added, will be mixed with also a socioeconomic pressure to deliver an environmentally friendly service, low in cost.
Dmitry Kononov, Chief Investment Officer, SHIPNEXT, focused on how blockchain in expected to affect shipping and supply-chains. In this regard, he then described how SHIPNEXT uses blockchain to address mixed communication channels, acting an international Digital Shipping Marketplace that connects industry through a single functional platform.
In her presentation, Carleen Lyden Walker, CEO, SHIPPINGInsight, addressed the challenges facing today's shipping industry and its vulnerabilities and risks if it doesn't take action to change the way it conducts business. She also suggested some solutions to mitigate risks which covered incorporating technologies, such as digitalization and automation; embracing blockchain; improve the efficiency of today's shipping industry; reduce the silos which exist within companies and sectors.
Panel No. 2 – Smart Marine Ecosystems
Giannis Moraitakis, E&A Business and Sales Development, Wärtsilä Greece, highlighted that, as the world is moving toward a more and more connected future, the opportunities offered through smart technology will foster a new era of collaboration and knowledge sharing with customers, suppliers and partners. By applying smart technology owners and operators can deliver greater efficiencies that lead to increased revenues and profitability, enabling also sustainable societies.
Dimitrios V. Lyridis, Associate Professor Director of the Laboratory for Maritime Transport, provided a recap of the Sea Traffic Management (STM) concept, standards, infrastructure and a glimpse to its current status, as well as results of the STM Validation project. He then moved on with a short description of the final implementation in the form of the Ports of Call, focusing on the Mediterranean basin and the implications for global shipping.
Børge Hetland, Sales & Marketing, NAVTOR, shared the company's experience on e-Navigation during involvement in European Research & Development projects and described how the emerging technology is expected to transform the procedure of Passage Planning in the very near future. Concluding, he highlighted that digital Passage Planning has already started to transform the passage planning process and it will result in enormous time savings when preparing their voyages – which means increased efficiency and consequently cost savings.
Panel No. 3 – Digital Shipping
Jörgen Strandberg, Director Agile business development, Wärtsilä Corporation, discussed the benefits of remote operation and autonomous shipping, noting also how these may pose a competitive threat to conventional shipping. With this respect, he described the business characteristics and rationale of an unmanned transport vehicle in comparison with traditional shipping.
In his presentation, Demetres Armanes, Senior Engineer, ABS, discussed Smart Functions, which are becoming increasingly common onboard marine and offshore vessels, providing crew and support personnel with key information to aid in decision- making. Moving further, he explained how ABS Goal-Based technical requirements and the necessary risk – based Smart Function System assessment, provide a clear validation and verification path toward Smart Functionality.
Athena Kanellatou, Regional Director Mediterranean, Macgregor, and Stefanos Spiriounis, Sales Engineer, Global Lifecycle Support, Macgregor shared the company's experience on intelligent cargo handling for bulk ships, which are already available to enable safer working conditions and smoother operations. They also presented the vision of remote operation of cranes from port, noting that in the future, autonomous cranes will be the link that connects the vessel to the automated terminal.
Christian Vakarelis, VP Media Communications, Navarino talked about the accelerated pace of technology which is expected to change humanity more in the next 30 years than in the previous 300. With this respect, he also discussed the correlation of crew welfare with connectivity onboard through the 'Bring your own device' method.
Panel No. 4 – Smarter Decision Making
Mr. Carmelo Cartalemi, General Manager Business Development, WinGD, and Mr. Panos Theodossopoulos, CEO, Propulsion Analytics, jointly presented a real time Engine Diagnostic System (EDS) available in all WinGD 2-stroke, diesel and dual fuel engines. The two companies collaborated to develop the EDS system that analyses data on the performance of engines/subcomponents in real time and provides live advice to the crew. The data are analyzed using thermophysical simulation models, machine learning techniques and expert/knowledge-based algorithms and are further used to diagnose and troubleshoot abnormalities allowing to integrate maintenance planning and spare parts inventory.
In his presentation, Soren Vinther Hansen, COO, Vessel Performance Solutions, advised operators on how to structure a clear vessel performance management system, including a summary of the data logging process, how to validate the logged data, the analysis results and how to use the KPIs for decision support. He also provided an overview of the systematic feedback loop needed for the different stakeholders involved in the performance management process.
Mike Konstantinidis, CEO, METIS Cyberspace Technology, described how Artificial Intelligence and Machine Learning can apply in shipping and improve operations. As such, he talked about the METIS Virtual Agents, the first cyber personal assistant for vessel monitoring & management, interacting with its colleagues in the maritime company via natural language processing, calculating KPIs, and making complex prognostics and diagnostics.
Panel No. 5 – Cyber Security
Cynthia Hudson, CEO, HudsonAnalytix, provided a discussion on Cyber Incident Response to share insight on immediate need to establish the method/means to respond to a Cyber Incident. Mrs. Hudson suggested that a response organization headed by an appointed Cyber QI or similar in the US, (CQI), Cyber Incident Response Team (CINT) and Cyber Incident Response Organization (CIRO) be strongly considered during the planning, training and exercise process of Cyber Incident Readiness.
Isidoros Monogioudis, Senior Security Architect, Digital Shadows, and Stavros Katsoulis, Managing Partner, Strategic Security Consulting, Nisos Advisors presented the current landscape surrounding maritime cyber threat. In this regard, they provided an overview of cyber threats for vessels and for the wider maritime sector, including ports, rigs, and offices. They concluded the presentation with next steps on cyber security, arguing that maritime digital exposure is getting bigger and that the future is "compliant" so either way companies will have to enforce cyber security measures.
Robert Kenworthy, CEO of GTMaritme, discussed the statistics and trends of data that they see across the vessels using their services. Namely, he offered a unique insight into the data and emails that are being transferred and highlighted the various areas that this data can become vulnerable to Cyberattack. Concluding, he offered advice on how these can be mitigated as best practice.
Joe Walsh, Collier Walsh LLP, briefed delegates on "Myths and Realities" associated with recovery from a cyber incident, highlighting how perceptions may impact a recovery. Emphasizing prevention in the first instance, he identified key recovery concepts: being mindful of stakeholder expectations; management's full and holistic engagement with resistance against delegating cyber readiness responsibilities; and a meaningful response plan that is exercised regularly. Mr. Walsh concluded with considerations for investigating cyber breaches.
Chris Bhatt, Global Sales Director, Marine, AON provided an overview of the current landscape on marine insurance for cyber risk, noting that dependence on data changes the risk profile, being one of the fastest growing areas of concern in the maritime industry. With this respect, he emphasized on organizations' 'I won't get attacked' current philosophy, noting that hope is not a strategy.
Closing the event, Apostolos Belokas as the Forum Chairman thanked the delegates for their participation, the sponsors for their support, the speakers for their presentations and the organizing team of the event for their contribution towards forum objectives.
Video Presentations
All presentations will be made available on YouTube in high resolution within February at the SAFETY4SEA Channel
Speaker Articles
Edited articles with key points of each presentation will be available at safety4sea.com under 'Opinions' column within this month
Event Photos
Available at SAFETY4SEA Flickr
Paper Magazine Coverage
Event will be covered on the next SAFETY4SEA Log, due in March 2019
The Stavros Niarchos Foundation Cultural Center is a complex in the bay of Phaliron in Athens which includes new facilities for the National Library of Greece and the National Opera, as well as the 210,000 m² Stavros Niarchos Park. It is fully accessible to general public and strives to ensure that everyone is welcome and has access to the programs and services offered. The hill of the Park which is the biggest part of it, is also accessible by everyone. The touring towards the top of the hill is possible through the Park's walks and the planted rooftops of the buildings, reaching 32 meters height. The material of the walks' ground layer (stabilized ceramic floor) and the incline of the Park which is 3-5%, allow all visitors to move around the Park easily, which is also accessible to parents with strollers and people with mobility limitations.
By Car From Piraeus:
Keep driving on Mikras Asias Avenue which at the Peace and Friendship Stadium is renamed to New Posidonos Avenue towards Kallithea. As soon as you get off the New Posidonos Avenue keep straight on the Old Posidonos Avenue towards Palaio Faliro and Turn left at Epameinonda Street. Continue straight for two blocks and turn right at Peisistratou Street. Continue straight until the intersection of Peisistratou and Sachtouri Street, where the entrance of the SNFCC's parking space is located.
From Athens – Andrea Syggrou Avenue:
Follow Andrea Syngrou Avenue with direction towards Glyfada – Piraeus. Αt the junction with signage Piraeus/Glyfada at the end of Syggrou Avenue, follow the left side of Syggrou Avenue that leads to Piraeus and then turn right at the entrance of the SNFCC. Drive on the roundabout and take the first exit. Continue straight following the signs where the entrance of the SNFCC's parking space is located.
From Posidonos Avenue(Glyfada)– South Suburbs:
Follow Posidonos Avenue and at the point where the Avenue is divided with Syggrou Avenue keep left and follow the direction towards Piraeus. Keep right and take the first exit, which leads to the roundabout of the SNFCC's parking space.
By Bus or by Metro & Bus
Buses: From the Center of Athens
Lines Β2, 550: These lines pass through the metro station Syggrou Fix where you can change means of transport. Getting off at the "Onasseio" stop on Syggrou Avenue southbound, head south in the direction of the sea, up to Evripidou Street (junction with Syggrou Avenue by-lane).
From Pireaus Lines A1, B1, 130, 217, 860: Getting off at the "Tzitzifies" stop on Ethnarchou Makariou Avenue. Move on the avenue towards Glyfaga, then left onto Epaminontas Street and finally right onto Peisistratou Street.
130: Piraeus – Nea Smyrni (Tzitzifies Stop from Piraeus; Delta Stop to Piraeus)
217: Piraeus – Dafni Station (Tzitzifies Stop from Piraeus; Delta Stop to Piraeus)
550: Kifissia – Palaio Faliro (Evgenideio Stop, Syggrou Avenue northbound, Onassio Stop southbound)
860: Palaio Faliro – Schisto (Tzitzifies Stop from Piraeus; Delta Stop to Piraeus)
Α1: Piraeus – Voula (Tzitzifies Stop from Piraeus; Delta Stop to Piraeus)
Β1: Piraeus – Ano Glyfada (Tzitzifies Stop from Piraeus; Delta Stop to Piraeus)
Β2: Academia – Agios Kosmas (Evgenideio Stop, Syggrou Avenue northbound, Onasseio Stop southbound)
By Tram
From the "Τzitzifies " stop, walk towards the Navarhou Votsi street and then turn right at Peististratou street. At Peisistratou and Sahtouri street you will find the entrance of the SNFCC through its parking.
By Trolley
Line 10 from Chalandri Square to the Epaminonda stop. Walk towards Peisistratou and Sahtouri street and you will find the entrance of the SNFCC through its parking. Οn foot The following entrances are open for entering the SNFCC: • Evripidou & Doiranis (entrance for the SNFCC Visitors Center) • Evripidou & Irakleous • Evripidou & Dimosthenous (entrance for the Running Track) • Peisitratou & Sachtouri (entrance for the Parking of the SNFCC) • Esplanade Pedestrian Bridge
By bicycle
Bicycle parking spaces are available at the entrance of the parking of the SNFCC (Peisistratou and Sahtouri Street) as well as the Visitors Center (Eyrypidou and Doiranis). The parking of bicycles in these areas is under the responsibility of the owner / holder for any damages arising (theft, damage, etc.).