2022 SMART4SEA Virtual Forum
The 2022 SMART4SEA Virtual Forum is scheduled as a 3-day event from Wednesday 23rd to Thursday 24th of February!
This is a PRO BONO/ NON PROFIT event aiming at a target group of more than 500 Delegates / 250 Organizations (Mainly Safety, Technical, Operations, marine departments of Shipping Operators and relevant associated Industry Organizations).
For more information about the 2022 SMART4SEA Virtual Awards, please click here.
Attendance is FREE, subject to Registration
SCHEDULE
DAY 01 – WEDNESDAY 23rd of February
Panel #1 Shipping 4.0
11:00 GMT / 13:00 ATH / 19:00 SGT
The 4th Industrial Revolution is taking place, bringing exponential changes to the way we live, work and relate to one another. It is marked by emerging technology breakthroughs in many fields. Contrary to common belief that shipping operates in a traditional model, the COVID-19 pandemic seems to have forced even this 'old-fashioned' industry to embrace innovation and show no resist to this revolution.
Drivers and barriers of the 4th Industrial Revolution in maritime industry
Emerging technology breakthroughs
Digitalization amid the pandemic
Smart ships and key smart applications
Ensuring connectivity for enhanced welfare
Smart technology in 2050; what the future holds
Updates in global digitalisation trends and technologies
Panel #2 Gamechanger Technologies
13:00 GMT / 15:00 ATH / 21:00 SGT
Shipping has shown an increased interest in blockchain, AI, VR, IoT and other revolutionary technologies over the last years. However, these remain unfamiliar for the shipping industry. It is about time for the industry to consider their potential efficiencies and benefits in order such gamechanger technologies to become more pervasive and help shipping's digital transformation.
Transforming shipping with new technologies; key drivers & barriers
Impact of VR, AI technology & applications
Potential issues & challenges
Shipping transformation during the pandemic
Meeting the needs of seafarers in a digital age
Key emerging trends and advancements: blockchain and 5G technologies
Panel #3 Cyber security
15:00 GMT / 17:00 ATH / 23:00 SGT
Every business and every individual can be subject to cyber threats. Cyber-crime is a massive business; hackers are very well-organized, and they put a lot of time and effort before launching a cyber-attack. The last couple years, cyber security has become a significant challenge for the maritime industry as well. From January 1st of January 2021, a new era has begun for ship operators as SMS now feature cyber security.
One year cyber security into SMS; operators' feedback & challenges
Latest cyber attacks within shipping & lessons learned
Increase of cyber attacks within the pandemic: best practices to move forward
New cyber threats; how shipping to raise awareness
Overview of the regulatory framework
DAY 01 – WEDNESDAY 23rd of February
SMART4SEA Award Ceremony
16:00 GMT / 18:00 ATH / 24:00 SGT
DAY 02 – THURSDAY 24th of February
Panel #4 E-Navigation & Future of Maritime Safety
11:00 GMT / 13:00 ATH / 19:00 SGT
In today's smart environment, e-navigation remains a controversial subject of discussion, with some supporting that its aim is to assist operations, while others believe that seafarers may find it difficult to trust an autonomous system. ECDIS is one example to this; although it considered as a key milestone that helped the industry to move forward with navigational safety, it comes with challenges while many agree that it transformed ship bridges into cockpits.
IMO's e-navigation Strategy Implementation Plan & MASS
Autonomous shipping; how to make it a reality
E-navigation training for seafarers
ECDIS alarming trends
The role of Human Factor in e-navigation
Regulatory overview for enhanced maritime safety
Fully autonomous ports of the future
Panel #5 Human Factors in the Smart Shipping Era
13:00 GMT / 15:00 ATH / 21:00 SGT
IACS has recognized the importance of the human element in terms of training for new technologies mariners will be using onboard. The fundamental aspects are usability of systems and the competence of people. Certainly, there needs to be a balance between the two across the whole ship and systems lifecycle. To make the ship usable in terms of safety and efficiency, industry must take a human-centred approach to user needs and involve them in the design of systems.
Harmonizing the Human Factor: key challenges
Impact of smart shipping on seafarers
Future skills and training for future smart applications
Digital applications bring many distractions to seafarers: Enhancing situational awareness
Over reliance to technology: Minimizing human error in the smart shipping era
Panel #6 Remote Surveys & Inspections
15:00 GMT / 17:00 ATH / 23:00 SGT
The COVID-19 pandemic forcefully shown the importance of digitalization and new technologies within the shipping industry, with remote surveys taking place and becoming the new trend. Remote surveys and inspections mean that surveyors do not have to be physically present on board a vessel, however it is expected the level of assurance coming from a remote survey to be equivalent.
Lessons learned from remote survey & inspections so far
Need to consider best practices/ regulatory update?
Physical vs Remote surveys and inspections: Similarities and differences
Key aspects and challenges to consider for enhanced quality
Will remote surveys & inspections remain in the post- pandemic era? Key considerations
Attendance is FREE, subject to Registration
With more than seventy (70) large scale conferences successfully completed so far, attended by more than 26,000 delegates, we would like to point out the following benefits:
Why sponsor the event:
This is a unique opportunity to gain visibility in Greece as besides attending delegates the event gets visibility through our Site, Social media, magazine and Media Partners
You will gain wide visibility before, during and after the event via Marketing on our SAFETY4SEA LOG (paper magazine), Social Media, safety4sea.com and YouTube
Why speak and participate in a panel of the event:
This is a unique opportunity to address a wide audience the majority of which work on a Ship Operator Office
We may assign a 10 min speaker slot with enough time to present a subject plus a 25-30 min round table discussion at the end of each panel
You will gain unique visibility via SAFETY4SEA LOG (paper magazine), Social Media, safety4sea.com article and YouTube presentation
Information will be available soon.
LEAD SPONSORS
MacGregor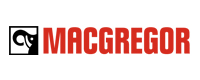 MacGregor is a family of innovators. By offering engineering solutions and services for handling marine cargoes and offshore loads we make the sea more accessible, safe and reliable for those whose livelihood depends on the changing conditions of the sea. To enable that we have a variety of strong product brands and committed experts with a passion for solving challenges – and the power of the sea is sure to provide those.
SQEMARINE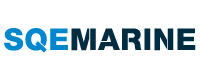 SQE Marine is a leading provider of Safety, Quality and Environmental Solutions providing Consulting, Training and Information products in these areas. We have been successfully providing a product and service range to more than 1,200 clients (based in 75+ countries) over the last 20 years, operating a DNVGL Certified Training Center and a LR ISO 9001 certified management system. Strong enough to provide immediate response and feedback to all client queries and needs, we provide a range of competitively priced services and timeliness for product / service delivery; we provide foolproof products and services to ensure full after sales support for as long as necessary. Last but not least, technical competence is the core of our management system & operations. Our vision is to be a leading world class corporation that provides reliable maritime solutions in the areas of Quality, Health, Safety, Environmental, Crisis, Security, and Risk Management. Our mission, therefore, is to provide real life, effective and efficient maritime solutions range including Consulting, Training and Information provision in order to maximize client benefit and minimize risk.
SPONSORS
Alandia
At Alandia, our mission is to make a difference by managing risk, protecting value and creating opportunity. As an insurance company with focus on Marine, Cargo and Leisure boat insurance and with over 80 years of experience, Alandia provides superior marine insurance expertise and claims service to its customers by creating long-term relationships in a committed and accountable way. Headquartered in Aland islands and with offices in Helsinki, Stockholm and Gothenburg Alandia employs approximately 115 professionals. In 2019, Alandia had a total insured hull value of €11,9 billion. Alandia is a public limited insurance company with the rating A-.
ARCADIA SHIPMANAGEMENT CO. LTD
Arcadia Shipmanagement Co. LTD was established in Athens in 1998 with a clear strategic goal – "the safe transportation of cargoes worldwide with respect to the environment". Initially the Company assumed the management of two different types of vessels (dry and wet) but at a later stage ARCADIA, realizing the increased demands and responsibilities of the current times, focused its activities on tanker management. Following the Company's establishment in 1998, an ambitious investment program began with the construction of high specification aframax and suezmax tankers, in South Korean Yards, on behalf of Companies that had entrusted the management of their vessels to ARCADIA.
Blue Planet Shipping Ltd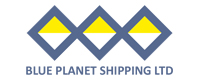 Blue Planet Shipping Ltd (BPS) was established and based at Piraeus since 1996, to manage 8 Dry Bulk Carriers. In 1998, BPS split into two separate companies.  BPS retained its root name and Third Millenium Shipping Ltd (TMS) was set up to manage vessels for different owners. BPS managed 7 out of the 8 vessels; (AKMI – ARIS – EVMAR – COSMAR – ALMAVITA – AFROS & ALKIMOS) and the management of the ASTROMAR was undertaken by TMS. In 2002, clients of the company placed an order for 6 New Building Supramax vessels in China, of which 5 were delivered in 2003 and 1 in 2004. The new vessels (APOLLON – APEX – AKMI – EVNIA – NICOLAOS A and AVRA) were registered under Cyprus and Greek Flags. With the company by then managing a total of 14 vessels, it began recruiting different nationalities to man the ships, focusing mainly on Greek, Ukrainian, Burmese and Moroccan crews.
Capital-Executive Ship Management Corp.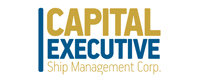 Capital-Executive Ship Management Corp. ('Capital-Executive') currently operates a fleet of 23 vessels including 5 modern bulk carriers and 18 container carriers with a total dwt of  tons approx. The fleet under management includes vessels of Nasdaq-listed Capital Product Partners L.P. The Capital-Executive team has extensive experience in managing various vessel types and sizes. The Company offers comprehensive services in every aspect of ship management including: safety and technical management, claims & insurance, bunkering, risk assessment, newbuilding design and supervision, IT services, accounting, financial management and other administrative functions, as well as in-house human resources management, such as crewing and personnel training with state-of-the-art technology.
Capital Shipmanagement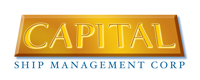 Capital Ship Management Corp. ('Capital') is a distinguished oceangoing vessel operator, offering comprehensive services in every aspect of ship management, currently operating a fleet of 55 vessels including 41 tankers (6 VLCCs, 5 Suezmaxes, 2 Aframax, 27 MR/Handy product tankers and 1 small tanker), 4 modern Capesize bulk carriers and 10 container carriers with a total dwt of 5.70 million tons approx. Capital is a a subsidiary of Capital Maritime & Trading Corp. The fleet under management includes the vessels of Nasdaq-listed Capital Product Partners L.P.
Diaplous Group
Diaplous has built a world-wide reputation as one of the most compliant, widely approved and certified PMSCs in the world. With a security force of over 700, Diaplous is active in all high-risk areas: the Indian Ocean, the West African seas and other piracy areas. Meanwhile, we maintain a presence in regions that are valuable for business entrepreneurship, but still under political or social unrest. The skills of our operatives are not the sole driving force behind our security services: we have a deep site-specific knowledge on each region, as well as local contacts (agents, armories and government officials) that can deliver upon any situation.
Dorian LPG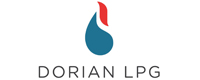 Dorian LPG is a pure-play LPG shipping company and a leading owner and operator of modern VLGCs. Dorian LPG currently has four modern VLGCs and one pressurized LPG vessel on the water. Dorian LPG has 18 ECO VLGC newbuildings due for delivery in 2014, 2015 and 2016 from HHI and Daewoo Shipping and Marine Engineering Ltd., including the 13 that it acquired from Scorpio Tankers. Dorian LPG has offices in Connecticut, London, and Piraeus.Dorian LPG is incorporated in the Republic of The Marshall Islands.
EURONAV
Euronav is an independent tanker company engaged in the ocean transportation and storage of crude oil. The Company is headquartered in Antwerp, Belgium, and has offices throughout Europe and Asia. Euronav is listed on Euronext Brussels and on the NYSE under the symbol EURN. Euronav employs its fleet both on the spot and period market. Sustainability is a core value at Euronav as it ensures the long-term health and success of our people, our business, and the environment we work in. It involves a commitment to safety and environmental practices, as well as an innovative approach to the use of technology and information.
Latsco Marine Management Inc.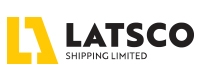 Latsco Marine Management Inc. a subsidiary company of Latsco Shipping Ltd.,  has been established 1st January 2019 and is currently located at Kifisia.  Latsco's history begins over half a century ago as part of Latsis Companies' Group. Latsco provides operational, technical, financial and ship building services, focusing on fundamental principles of quality, integrity, safety, health, environmental protection and energy efficiency, with established programmes for performance excellence, profitability and growth of management of clean energy transportation vessels. Latsco pursues all entrepreneurial ventures with ethics, integrity, consistency to incident-free operations and ultimate aspiration of providing excellent services through long-lasting customer relationships. Currently, LMM Inc. manages a fleet of  27 vessels (MRs, LR2, VLGCs), while another 2 vessels shall be delivered up to 2020.
NAVTOR
NAVTOR is a leading force in the provision of innovative e-Navigation solutions, and a total supplier of navigational products and services for the maritime sector. Through the application of cutting edge digital technology, NAVTOR's team makes life easier for navigators, while enhancing safety, transparency and efficiency for shipowners, ship managers and operators. The firm is headquartered in Egersund Norway, with sales offices and distributors located across the globe.
North of England P&I Club
North is a leading global marine insurer with over 160 years of history in the industry. Our purpose today remains as it was on our inception in 1860; to enable our Members to trade with confidence. Over the years our service offering and our global office network has grown but our business has remained grounded where it all began; the North East of England. With a global service built around you and your business, expect a warm and friendly welcome whenever or wherever you deal with us, from people who genuinely care about your business. Founded and headquartered in in Newcastle, our reach stretches around the world. We have regional offices in Greece, China (Shanghai and Hong Kong), Japan, Singapore, Ireland and the USA. You'll also see us playing a leading role in the International Group; an association of 13 principal underwriting clubs insuring around 90% of the world's ocean-going tonnage. The experience of our staff is unrivalled in the industry. From our global team of 90+ claims specialists to the largest team of specialist in-house FD&D lawyers within the International Group, your needs can be dealt with by us and not a third party. Our loss prevention team put themselves in your shoes, providing you with the information, support and guidance to help you avoid having to make a claim. Focussing on safety culture, we provide technical and operational expertise from our master mariners and engineers with many years of seagoing experience.
RINA
With 160 years of experience across a wide range of industries, RINA is a multinational company that helps clients build strong, successful businesses. Through a global network of 4.000 talented professionals operating out of 200 offices in 70 countries, we support market operators across the entire lifecycle of their projects, whilst assisting them in renewing their products, technologies and services. Entrusting a project to us means being sure that everything will be taken care of, and our mindset allows us to apply a simple approach to complex situations. Ship classification has been at the core of our business since its inception and today it makes us one of the top-ranking marine classification societies in the world. Over time, we've progressively extended our services and expanded our range of operational sectors. The experience offered, combined with a policy of continuous development and training of our team, mean we work with the utmost professionalism and competence. We promote a green approach to the Marine industry with a strong commitment to energy saving, emissions reductions and optimisation of fuel consumption. We help support the sustainable growth of Energy operators throughout the world to meet growing market demands in oil and gas, power generation (conventional, renewables and power grids) including environmental protection. Our third-party Certification services provide an independent guarantee of compliance with associated regulatory standards, in order to support enterprises across all aspects of projects, operations, logistics and legislation.
RISK4SEA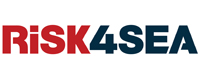 RISK4SEA is an online platform to provide PSC performance transparency to the market by analysing PSC Data providing KPI, Demographics, Detentions Analytics, reports, Benchmarks and Insights for 23 fleet segments in an advanced analysis of the last 5 years to assist stakeholders to:
-PREPARE for forthcoming PSC inspections
-ANALYSE PSC performance to identify strengths & weaknesses
-BENCHMARK fleets against competition and the industry
SUN ENTERPRISES LTD
SUN ENTERPRISES LTD. serves as the consolidated operating company for a modern fleet of tankers and dry bulk carriers totaling 20 in number with deadweight capacity of just under 2.0 million tons. Since its inception, SUN has negotiated newbuilding contracts with major Japanese (including Hakodate, MHI and Namura), Korean (HHI, STX) and European (Kockums, Odense) shipyards and was the first concern to place VLCC shipbuilding orders with Hyundai Heavy Industries. The tanker fleet under the Company's purview is readily and widely accepted for chartering by major independent oil companies as well as state-owned oil companies in Saudi Arabia, Europe, Latin America, Japan and Korea.
THOME GROUP
Your Fully Integrated Maritime Partner: Safety | Compliance | Efficiency | Innovation
With its roots in the Scandinavian shipping tradition, the Thome Group of Companies (Thome Group) prides itself upon offering innovative ship management services globally from its headquarters in Singapore. For over 50 years the company has been at the forefront of the ship management industry and today offers clients all over the world integrated services; from ship management, crewing and training to offshore structure management, Thome offers a complete range of products and services essential in managing a wide range of marine assets worldwide. The Thome Group also provides a number of ancillary services to its clients including newbuilding and conversion project management; marine consultancy and marine services. Building on Singapore's dynamic growth as an international maritime center, the Thome Group is now recognized as one of the world's leading independent ship managers with more than 300 vessels under its management, serviced by over 800 shore staff and more than 12,000 crew members operating worldwide.
UK Club
The UK P&I Club is one of the oldest P&I clubs in the world. It provides Protection and Indemnity insurance in respect of third party liabilities and expenses arising from owning ships or operating ships as principals. One of the largest mutual marine protection and indemnity organisations it insures over 200 million tonnes of owned and chartered ships from more than fifty countries across the globe.
Who Should Attend
This is a must attend event for all companies and individuals interested in Ship Technology and Sustainable Shipping, including:
Shipowners
Ship Manager Company Staff (Technical, Marine, Operations, Safety & Quality)
Maritime professionals
Regulatory & government authorities
Flag state representatives
Classification societies representatives
Marine Insurers & P&I Executives
Experts on information technologies (IT) onboard
Other relevant with smart technologies Industry Organizations/ Executives/ Experts
---
Delegate Helpdesk
General Information
Who can I contact for more information on the event?
Please contact the organizers directly at e-mail: info [at] safety4sea [dot] com
Registration
How do I register?
To register you should fill in the online registration form and follow the instructions contained in the Registration Form.
Is the event free to attend for the delegates?
Attendance to the event is FREE subject to online registration. In case you are interested, please complete the online registration form and confirm with the organizers.
What happens if I am unable to attend despite being registered?
Appreciate if you could inform the organizers by e-mail as soon as possible before the event.
After the event
How may I evaluate and comment on the event?
You may comment with the organizers at any time, during or after the event. Furthermore an event evaluation form will be available online after the event to complete anonymously any comments you may have.
Please contact the organizers directly at e-mail: info [at] safety4sea [dot] com
---
We look forward to welcoming you at this event!