2020 SAFETY4SEA London Forum
The 2nd SAFETY4SEA London Forum successfully concluded on Wednesday 12th of February 2020 at the Hellenic Centre, London UK. The event focused on safety, and green challenges for shipping, with discussions touching upon emissions reduction measures, as well as safety of seafarers and navigation
Event Timetable
08:30 – 09:00 Registration & Welcome Coffee/ Tea
09:00 – 09:05 Welcome Address: Apostolos Belokas, Managing Editor, SAFETY4SEA
09:05 – 10:30 Panel #1: Sustainable Shipping
Martin Crawford-Brunt, Chief Executive Officer, Rightship – Benchmarking Good
Video Presentation l Brief Article
Philip Diacon, Owner/ Director, Dryad Global – Should the Indian Ocean HRA be sustained?
Video Presentation l Brief Article
Dustin Eno, COO, Navigate Response – Sustainability: We are not telling shipping's story
Video Presentation l Brief Article
Ricky Nilsson, Regional Sales Manager EMEA, MarineTraffic – Transform your business with MarineTraffic Intelligence Solutions
Video Presentation l Brief Article
25 min Panel Discussion & Questions Open to the floor
10:30 – 11:45 Panel #2: Human Element
Natalie Shaw, Director Employment Affairs, ICS – Why we should we be thinking about age discrimination in the Shipping Industry
Video Presentation l Brief Article
Peter Swift, Chairman, Sailors' Society – Supporting seafarers in crisis
Video Presentation l Brief Article
Apostolos Belokas, Managing Editor, SAFETY4SEA – Crew Wellness Survey: Lessons learned and the way forward
Video Presentation l Brief Article
25 min Panel Discussion & Questions Open to the floor
11:45 – 12:00 Coffee Break/ Tea & Networking
12:15 – 13:15 Panel #3: Loss Prevention
John Dolan, Deputy Director of Loss Prevention, The Standard P&I Club – Container Ships: Misdeclared cargoes: the saga continues
Video Presentation l Brief Article
Mark Bull, Principal, Trafalgar Navigation Limited – Why the ISM Code is failing
Video Presentation l Brief Article
John Radcliffe, Forensic Engineer / Marine Surveyor, Taylor Marine – Mega-boxship Casualties: A Surveyors Perspective
Video Presentation l Brief Article
25 min Panel Discussion & Questions Open to the floor
13:15 – 14:00 Networking Lunch Break
14:00 – 15:30 Panel #4: Green Challenges
Gavin Allwright, Secretary, IWSA – A general update on the progress within the wind propulsion segment
Video Presentation l Brief Article
Ian Adams, Executive Director, Clean Shipping Alliance – Review of studies on Exhaust Gas Cleaning Systems
Video Presentation l Brief Article
Thanos Koliopulos, Global Special Projects Manager, Marine & Offshore, London, Lloyd's Register – LNG as a fuel
Video Presentation l Brief Article
Dimitrios I. Mountzouris, Managing Director, Hellespont Steamship Corporation
Video Presentation l Brief Article
25 min Panel Discussion & Questions Open to the floor
Ian Adams, Executive Director, Clean Shipping Alliance
Ian Adams is an experienced Association Executive and Expert Witness with over 30 years' experience in the maritime industry and more than 16 years' experience of running associations having developed skills in:
Extensive knowledge of the Bunker Industry – acting as an expert witness in disputes
Producing annual budgets, developing strategy and association growth
Understanding the issues important to the sector which he represents
Representation at the European Commission and International Maritime Organization
Spokesperson interacting with both press and public
Accomplished public speaker
Managing multicultural staff in multiple locations
Gavin Allwright, Secretary, International Windship Association (IWSA)
Gavin Allwright has been the Secretary of the International Windship Association (IWSA) www.wind-ship.org since it was established in 2014, this not-for-profit grouping of maritime wind propulsion companies and projects supported by academia, NGO's and seafarers is working to promote and facilitate the uptake of wind propulsion solutions in commercial shipping. Alongside his work as association secretary, he also leads the policy and finance work streams, requiring regular attendance at IMO, OECD and EU meetings.
Gavin regularly presents updates on wind propulsion and on innovation development in the shipping industry at international Shipping for a. He chairs the annual Natural Propulsion Seminar as part of Blueweek and last year led the team that delivered the highly successful : Ambition 1.5C: Global Shipping's Action Plan summit at COP23, an official UNFCCC Climate Partner event in Bonn, Germany http://www.shippingambition1o5c.com/
He is a non-executive board member of the World Wind Energy Association (WWEA), an advisor on the stakeholder committee for the IMO MTCC program, and sits on the advisory group of the ETI & BMT led VTAS program. He has also consulted on a number of EU Interreg projects developing wind propulsion solutions and networks along with sustainability projects in South Pacific and Japan.
Gavin holds a Masters degree in Sustainable Development, specialising in small scale sustainable shipping and logistics in developing countries and is a frequent guest lecturer at universities around the world, including seminars at World Maritime University (WMU). He has contributed to numerous studies and projects on alternative propulsion solutions and helped coordinate and contributed extensively to the UN-affiliated IRENA technical brief – Renewable Energy Options in Shipping and as an expert reviewer of the IPCC Special Report on 1.5C Global Warming to be released in September.
Apostolos Belokas, Managing Editor, SAFETY4SEA
Apostolos Belokas is a Maritime Safety, Quality & Environmental Expert, Consultant, Trainer and Project Manager with more than 20 year background in shipping as Technical, Marine, Safety & Training Superintendent and Consultant. He entered the industry back in 1992 as Engineering Superintendent with a leading ship manager operating a mixed fleet of bulk and oil/chemical tankers and later shifted to regulatory compliance and QHSE issues as superintendent and later as a Consultant and Trainer. Apostolos has successfully completed a wide range of QHSE projects including 250+ management system projects (ISM/ISO 9001-14001-18001/TMSA/MLC), 500 vessel and office audits to various standards and he has trained more than 5,000 people in a wide variety of QHSE subjects. He is holding Mechanical Engineering Bachelor and Master's specialising in Energy & Environment and Master's Degrees in Maritime Business and Business Administration (MBA), all of them awarded with distinction. Apostolos is the Managing Director of SQE MARINE & SQE ACADEMY and he is also the Founder and Managing Editor of SAFETY4SEA.
Capt. Mark Bull, Principal, Trafalgar Navigation
Mark Bull commenced his career 49 years ago and is currently a Marine Consultant specialising in Navigation Assessments and Navigation Assessor training. He is a Fellow of The Nautical Institute, member of council and member of their technical committee. His company has just been awarded The Nautical Institute's "Recognition" for Navigation Assessor – Masters' Self Assessment. He spent 27 years at sea, including 5 in command; 12 years in shipmanagement in senior positions; 3 years in P&I Loss Prevention and 8 years as a consultant. Mark has extensive experience of the ISM Code; implementing the system onboard ship, training his crew and undergoing the first external audit (pre-convention). He then moved ashore where he was responsible for putting the entire fleet through the audit processes, reviewing Master's comments on the system, amending procedures and re-writing large sections. He qualified as an ISO/ISM Lead Auditor in 1997 and – quote – has lost count of the number of audits he has conducted
Martin Crawford-Brunt , CEO, RightShip
Martin Crawford-Brunt has always had a passion for the water. Growing up in South Africa, he spent his youth surfing and windsurfing. Adopting an early fascination with engineering, he sought to build a career that merged his dual interests.
He achieved this goal, gaining qualifications as a naval architect and mechanical engineer. From 1996 to 2005, Crawford-Brunt worked as a ship surveyor, equipment certifier and lead auditor in locations including the South and East African coasts, Singapore Rotterdam, Liverpool.
From 2005 to 2009, Crawford-Brunt held a management role with DNV New York, overseeing the maritime business and delivery on the eastern seaboard of the USA and Canada. In 2009, Crawford-Brunt became DNV's maritime manager, UK and Ireland. In 2015, Crawford-Brunt rose to the position of regional manager, West Europe and Africa.
After taking the helm of RightShip in 2018, Crawford-Brunt has worked to influence environmental and social outcomes in order for charterers, ports, ship owners and seafarers to continue their important work. This is done by rewarding transparency and working with the experienced RightShip team to develop innovative digital products that offer customers comprehensive data sets and practical solutions.
Philip Diacon, Owner/ Director, Dryad Global
Phil studied Aeronautical Engineering at the University of Bath before he joined the Royal Air Force serving as a fighter pilot with operational experience throughout the world. As a senior officer in the military he delivered operational planning and crew training in complex environments. Phil was always keen to do more and since leaving the military has accumulated vast experience in forming and leading small and medium sized businesses in various sectors including retail, franchise, services and logistics. Dryad global was established to serve the maritime community with actionable and impartial security recommendations to inform commercial and operational decisions. Phil has brought into the business the rigour of aviation processes and built a team who have real-world intelligence experience.
John Dolan, Deputy Director of Loss Prevention, The Standard P&I Club
John Dolan is a Master mariner with senior officer experience on Oil Major tankers/bulk carriers. In 1991, he gained a M.Sc. International Shipping from the university of Plymouth. He has extensive technical and commercial ship management experience holding positions of General Manager/Director during the last ten years. He has provided marine and technical due diligence/asset protection consultancy services to major shipping finance institutions and has been the Ireland representative and a Board member at the International Chamber of Shipping. He is a Member of the Standard Club Safety & Loss Advisory Committee for the last nine years. In April 2015, he joined Charles Taylor as Deputy Director of Loss Prevention.
Dustin Eno, COO, Navigate Response
Dustin has over 12 years of communications experience including as the head of crisis communications for the largest wildfire management centre in British Columbia, Canada. In this role he managed media and social media relations for destructive wildfires and property loss, routinely filling the Information Officer role in the incident command system.Dustin has a Bachelor of Arts and Sciences degree (BASc) specialising in audience engagement and political rhetoric and a master's degree in communications (MSc) from the London School of Economics (LSE).
Dustin specialises in crisis reputation management and while at LSE developed computer models for tracking reputation in the online and print media. As Navigate Response's Chief Operating Officer (COO) and Crisis Response Manager, Dustin manages the media response for numerous shipping incidents, coordinates the operations of our global network and is one of the company's lead media trainers. In addition to his crisis communication experience, Dustin has a background in public relations and has held several positions on the boards of directors for charitable organisations. Dustin is also an award winning workshop presenter and public speaker.
Thanos Koliopulos, Global Special Projects Manager, Marine & Offshore, London, Lloyd's Register
Thanos Koliopulos is currently responsible for the Novel Technology Evaluation and LNG fuel projects within Lloyd's Register group. Mr Koliopulos has more than 20 years risk management and engineering experience in oil and gas including LNG ships, FSRU installations, LNG/LPG plants and marine terminals. This experience is supported by consultancies on novel marine safety aspects including the technology qualification of the first LNG ship re-liquefaction system, the fist Safety Case on gas fuel propulsion, the first combined oil cargo/LPG vessel and the first commercial LNG regasification with ship-to-ship LNG transfer. Mr Koliopulos led the Concept Evaluation and Risk Assessment activities of the world's first FSRU offshore, the 'Energy Bridge' project and continued with the world's first 'Gas Port', a berthed FSRU at Teesside U.K. He has managed the Risk Assessment activities for the majority of Exmar's and Excelerate Energy's FSRUs at various global locations including the Certification of the first FSRU terminal in South America and the first FSRU terminal in Pakistan. Mr Koliopulos' current project involvement includes risk assessments and technology qualification of LNG fuelled propulsion systems and LNG bunkering operations for Major Asian and North European ports. He is a member of the SIGTTO group for LNG STS Transfer and CEN/TC 82 working group for the development of European Standards related to LNG operations. He holds a BSc in Ship and Marine Technology and a Masters' Degree in Ship Production Technology from the University of Strathclyde, U.K.
Dimitrios I. Mountzouris, Managing Director, Hellespont Steamship Corporation
As Managing and Technical Director at Hellespont, Mr. Mountzouris is in charge and responsible for office operation, administration and monitoring fleet's technical performance, maintenance monitoring, opex budgeting,company technical policy Rules and Regulations development. KPI's and SMS review and improvement. He reviews company's TMSA submissions, confirm implementation through the company's departments, attend Oil Major – other conferences (Shell Rotterdam, ITTF) and performs on board Leadership visits to assess SSMS implementation. He also involves in Group's development projects such as Technical Spec and Contract negotiation for New Building Projects. Experience with London High Court as Expert Witness in Ship Management for ReedSmith Law firm in an Arbitration cases. Participates in Group's Directors and marketing meetings.
His has studies in Naval Architecture and Marine Engineer studied in National Technical University of Athens. Has working experience on board ship's and and ashore as New Building Site Manager, Superintendent Engineer and Technical manager with Hellespont and other company's before his current position.
Ricky Nilsson, Regional Sales Manager EMEA, MarineTraffic
With years under my belt within sales, client management and communication, I can be confident in saying that I am a driven sales professional but also humble that there is always more to learn about any field that you work within.
On a daily basis I work with several leading companies in the world in varied range of markets, and small companies with big ideas. I see where the data and service that I can provide fit into their plans and how they can most efficiently use the available intelligence to not only create new products but also increase their revenue.
I have received several awards and accolades during my career but what is important is not to look at what has been done but focus instead on what we can do now and going forward. If you mentality is not to move onward towards new goals you will only end up treading water and eventually sink.
I'm always interested in striking up a conversation and make a new business acquaintance so send me a mail and we can have a talk about any new ideas you might have, where you can use AIS data, or if you want to talk about the maritime industry.
John Radcliffe, Forensic Engineer / Marine Surveyor, Taylor Marine
John Radcliffe is a Marine Surveyor and trainee Metallurgist with a BEng (Hons) degree in Mechanical Engineering. John is currently progressing towards an MSc degree in Forensic Science and Engineering with Cranfield University located within the UK's Defence Academy. During his time at university, John gained experience in a range of analytical methods including operation of electron microscopes, such as Scanning Electron microscopy (SEM), which he is now proficient in using as an investigative tool.
Prior to joining Taylor Marine, John spent a number of years working for various leading-locally based law firms, of which over 3 years was spent with Hill Dickinson, predominantly dealing with personal injury claims in matters of employment and public liability for major insurance companies, trade unions and other various commercially based companies.
Since joining Taylor Marine in November 2011, John has been involved in a wide variety of cases, including:
Damages to cargoes at outturn, e.g. steel products and bulk cargoes.
Temperature abuse to various refrigerated cargoes.
Damages to vessel and/or cargo resulting from fire, collision and/or grounding, etc.
Damage to fixed and floating objects, e.g. Port property, etc.
Structural, damage assessment surveys, including assessment of repair costs and invoices.
Oil Pollution.
John has also been involved in a variety of major shipping casualties resulting from fire and explosions on behalf of Average Adjusters in matters of general average and particular average claims, as well as Salvage firms, all of which have involved the compilation of comprehensive cargo schedules and databases tracking cargo movements and condition.
John is a Professional Graduate (ProfGradIMMM) member of the Institute of Materials, Minerals and Mining: IMO3 and an Associate (ACSFS) of The Chartered Society of Forensic Sciences.
Natalie Shaw, Director Employment Affairs, International Chamber of Shipping
Natalie has been the Director of Employment Affairs for the International Chamber of Shipping, since March 2003. In her role she represents the industry on all Employment Affairs matters and coordinates Industry positions at the ILO, IMO, EC, WHO and other UM bodies as appropriate. She was actively involved in the development and implementation of the Maritime Labour Convention 2006 and discussions on the ILO minimum wage, Crew Claims and Abandonment, Revision of STCW and concerns related to Piracy to name but a few areas. Natalie has a keen interest in all Shipping Employment policy matters and works with the ITF where possible to see how practical policies which are beneficial both to employers and seafarers can be introduced.
Natalie is also a trustee for Seafarers UK.
Natalie is also actively involved with The International Seafarers Welfare Assistance Network (ISWAN) of which she was a Board member for a number of years for both its previous operations namely ISAN and ICSW. She is also Secretary of the Shipowner Group at the International Labour Organisation. She gets actively involved in interfaith and diversity projects. Natalie was previously a Trustee of Sailors Society and Chair of the Welfare and Chaplaincy Committee.
Peter Swift, Chairman, Sailors' Society
Peter's career includes senior management, commercial and technical roles in the maritime and other international industries, which followed research and lecturing positions in engineering, marine transportation and economics. Having worked extensively in all five continents, his charity involvement today spans, among others: seafarer welfare, piracy and crisis response, maritime knowledge awareness, and the promotion of quality in ships and their management.
CR Ocean Engineering
CR Ocean Engineering develops In-Line, U-Type, and Side-Entry exhaust gas emissions cleaning systems, also known as scrubbers, that help ship owners meet MARPOL Annex VI compliance requirements without the expense of low-sulphur fuel. Our roots go back to 1917. CR Ocean Engineering scrubbers are ideal for use in a wide range of vessels, such as RO-RO, Ferries, Cruise Ships and Container Ships. They are designed for both new builds and retrofits with single engines or multistreaming operations. CROE exhaust cleaning systems are available in three standard configurations: Open Loop; Closed Loop, and Hybrid System.
ERMA FIRST ESK ENGINEERING SOLUTIONS
ERMA FIRST, a reliable partner for shipyards and ship-owners over the years, is investing in continuous R&D to manufacture new products according to the future needs of the market. We are committed to carry on delivering on time, commissioning on time, maintain our 100% successful commissioning and providing 24/7 technical support and troubleshooting. Our goal is to keep the same level of consistency by keeping our promised results and always strive to exceed our clients' expectations.
ERMA FIRST holds a leading market position by delivering world-class engineering technologies establishing international corporate alliances and preserving exceptional quality and ethical standards as the firm's backbone of sustainable development. ERMA FIRST has established a thorough international agents' and service stations network, ensuring its presence in all vital global areas.
Green Jakobsen A/S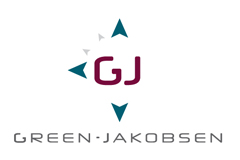 Green-Jakobsen A/S is a maritime consultancy offering ship owners, operators, ship management companies and maritime entities a unique combination of skillsets that encompasses all aspects of managing the human factor in shipping. Our approach is to analyse, diagnose and then improve the safety mindset, leadership and human resource performance of people on shore and at sea.
Our combined decades of experience with proven, custom-made programs is the foundation of our work. By balancing industry knowhow with out-of-box thinking, we transform strategy into daily work by using tangible tools which we implement alongside our customers on board and in the office.
We are a group of people who combine our academic, seafaring and business experience and we are based in Copenhagen, Manila, Athens and Mumbai, with some 30 employees in total.
Our areas of expertise are:
Maritime safety performance – reducing LTIF, providing strong tools and methods to support the safety initiatives and focus on behaviour and actions
Maritime leadership – training leaders to fulfil the performance driving role, providing knowledge and tools to act as competent leaders on board and ashore
HR performance and management – linking the management and development of people and their competencies with leadership skills and safety performance
Soft skills courses – offering a wide range of subjects for company specific courses and seminars
Measure and develop safety performance – strengthening a proactive safety culture in an ongoing cycle in a plug-and-play solution including on board training and development
MarineTraffic
MarineTraffic is the world's leading provider of ship tracking and maritime intelligence. We are dedicated to making actionable information easily accessible.
Monitoring vessel movements is at the core of what we do. Building on a base of data gathered from our network of coastal AIS-receiving stations, supplemented by satellite receivers, we apply algorithms and integrate complementary data sources to provide the shipping, trade and logistics industries with actionable insights into shipping activity.
With our main offices in the UK, Greece and Singapore, we continue to grow our presence in some of the world's leading maritime hubs, granting us direct access to the markets we serve. Our reach is truly global, enabling us to support the millions that use our service.
Our mission to bring about transparency and meaningful change to the maritime world is underlined by partnerships with bodies such as the International Maritime Organisation, and The UN Conference on Trade and Development (UNCTAD). We also work closely with the world's leading ports, maritime companies and oil majors, on projects dedicated to improving efficiency and reducing environmental impact.
Our culture of innovation, combined with our desire to consistently exceed expectations, is what drives our diverse, dynamic and entrepreneurial workforce. We set bold goals and are committed to making MarineTraffic a hub where the maritime industry connects and collaborates to create a more transparent and robust shipping ecosystem, and a greener, cleaner world.
RIGHTSHIP
The shipping industry has historically faced safety, sustainability and efficiency challenges – many are the result of avoidable practices. RightShip was formed in 2001 after the 'Ships of Shame' report shone a spotlight on an urgent need to improve industry standards at all levels in the supply chain.
Two decades later, RightShip has become the world's biggest third party maritime due diligence organisation, with more than 300 petroleum and dry bulk shipping customers in 40-plus countries.
Underpinning the company's success is the technology that allows maritime players to make strong decisions regarding safety, sustainability and social issues. These include:
Safety: access to ship safety scores, comprehensive vetting and inspections
Sustainability: RightShip's innovative Greenhouse Gas Emission (GHG) Rating, which measures the carbon dioxide output of vessels
Social: seafarer welfare and sanction monitoring
As a constantly evolving global business, RightShip brings together the most experienced shipping professionals in the world to develop sophisticated data, analytics and advisory services.
In 2020, RightShip is helmed by CEO Martin Crawford-Brunt, who brings more than 20 years of maritime experience to his role. The team is committed to navigating towards an exemplary standard in maritime efficiency, safety and sustainability practices, delivered with a social conscience.
RISK4SEA
RISK4SEA is an online intelligence platform providing inspection analytics, fleet & ship operator benchmarking. Using big data analytics an operator may benchmark his ships, fleet & company against industry standards and get a clear insight of his performance gaps and a roadmap to continually improve.
SQE MARINE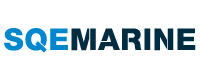 SQE Marine is a leading provider of Safety, Quality and Environmental Solutions providing Consulting, Training and Information products in these areas. We have been successfully providing a product and service range to more than 1,200 clients (based in 75+ countries) over the last 20 years, operating a DNVGL Certified Training Center and a LR ISO 9001 certified management system.
Strong enough to provide immediate response and feedback to all client queries and needs, we provide a range of competitively priced services and timeliness for product / service delivery; we provide foolproof products and services to ensure full after sales support for as long as necessary. Last but not least, technical competence is the core of our management system & operations.
Our vision is to be a leading world class corporation that provides reliable maritime solutions in the areas of Quality, Health, Safety, Environmental, Crisis, Security, and Risk Management. Our mission, therefore, is to provide real life, effective and efficient maritime solutions range including Consulting, Training and Information provision in order to maximize client benefit and minimize risk.
Standard Club
The Standard Club is a mutual insurance association and member of the International Group of P&I clubs, owned by its shipowner members and controlled by a board of directors drawn from the membership. The club has been insuring shipowners, operators and charterers for their liabilities to third parties for over 100 years and insures about 10% of the world fleet.
The Standard Club prides itself on quality of service to members, and sets great store in responsiveness and support at all times, especially in times of crisis. Claims are managed from one of our 6 international offices, and our global reach is expanded by our correspondent network. We also put an emphasis on financial strength and stability, which has resulted in an S&P A rating and no unbudgeted supplementary calls for over 20 years.
The Loss Prevention department works to minimise losses through ship surveys, member risk reviews and a programme of educational events and publications. The loss prevention team is continuously developing its tools and training its personnel to enable it to provide expert technical and loss prevention advice to members round the clock.
The Safety and Loss Advisory Committees are key to the club's loss prevention initiatives and meet twice yearly to discuss claim trends and industry issues. Various initiatives have come as a result of the committee meetings, such as the member risk review programme, introduced in 1993 and unique to all International Group clubs
Word- Link Communications
World-Link Communications has been keeping merchant fleets connected at sea for nearly 30 years. We have built up a solid reputation for delivering maritime satellite communications that are tailored to each customer's needs, backed up by dependable billing and expert technical support services.
We can look after the entire process seamlessly, from shipping route analysis through hardware installation to network optimization. By working closely with you to find the right package of products and services for your unique requirements, we can help you to optimize your operational efficiency, attract and retain the best crew, and stay safe at sea.
We partner with the world's leading satellite network operators – Inmarsat and Iridium – to offer advanced, reliable and secure communications to ensure you stay connected anywhere on the world's oceans.
Once your satcoms solution is installed, our Technical Support Team, made up of experienced network and software engineers, is directly available 24/7 to support you all the way.
Pioneers when we were founded in 1989, World-Link is still out in front when it comes to finding the best value solutions for shipping operators' ever-increasing data needs. Innovation is what drives us, in everything we do.
Adam Assurances
Arkas Shipping and Transportation
BCB International Ltd
CCLS Queen Mary
City University of London
Clean Shipping Alliance
Coltraco Ultrasonics
Cyber Owl
Diaplous Maritime Services Nigeria
Dryad Global
ERMA FIRST
Eurasia Marine Consultants Co., Ltd
Fike
Fishing Company SA
GBM ltd
GeoSpock
GLO Marine
Green Jakobsen
Hellespont Steamship Corporation
Heron Offshore
Intercargo
International Chamber of Shipping
International Windship Association (IWSA)
IRI / The Marshall Islands Registry
K Line LNG Shipping (UK) Limited
Lloyds Maritime Academy
Lloyd's Register
Marine Media Enterprises Ltd
Marine Traffic
MRoC Limited
Navigate Response
NYA International , a GardaWorld Company
Panama Maritime Authority
Queen Mary University of London
Rightship
Sailors' Society
Sea and Shore Safety Services Ltd
Seadock Marine Agencies Ltd
Seafarers UK
SEGUMAR
Ship´s Officers Union
Shipowners Club
Shipserve (International) Inc.
Sical Logisitics Ltd
Standard Club
Swi group
Taylor Marine
Trafalgar Navigation Limited
UnitedHealthcare Global Medical
University of Oxford
VAF Instruments BV
Vassallo Associates (UK) Ltd.
Videotel
Willis Towers Watson
World Link Communications
Zephyr Maritime
SAFETY4SEA London Forum focuses on seafarers' needs and shipping sustainability
The second SAFETY4SEA London Forum successfully concluded on Wednesday 12th of February 2020 at the Hellenic Centre, London UK.
The event was organized by SAFETY4SEA having as sponsors the following organizations: CR Ocean Engineering, ERMA FIRST, Green-Jakobsen A/S, MarineTraffic, RightShip, RISK4SEA, SQEMARINE, Standard P&I Club, and World-Link Communications. Supporters of the event included Maritime London, Hellenic Engineers Society of Great Britain, INTERCARGO, IWSA, Sailors' Society, and Seafarers UK.
The event focused on safety, and green challenges for shipping, with discussions touching upon emissions reduction measures, as well as safety of seafarers and navigation. Shipping is responsible for transporting the vast majority of goods, making safe navigation a necessity. Human element plays a pivotal role in ensuring safety, and speakers provided their thoughts on improving support for seafarers. What is more, with the 2020 sulphur cap already implemented, the panels discussed about the efficiency of new fuels, and provided updates on the progress of alternative emissions reduction technologies, such as scrubbers and wind propulsion.
Opening the event, Mr. Apostolos Belokas, Managing Editor, SAFETY4SEA, welcomed the delegates and speakers, thanked sponsors, and gave the word to shipping experts.
Presentations and discussions formed as follows:
Panel 1- Sustainable Shipping
Opening the first panel, Martin Crawford-Brunt, Chief Executive Officer, Rightship, focused on the mega trend of decarbonization, while analyzing the importance of having an efficient fleet towards the emissions reduction. With the aim to create a zero-emission industry, he presented how RightShip supports maritime companies to achieve this goal, using leading data and technology.
Philip Diacon, Owner/ Director, Dryad Global, discussed about the maritime security issue and more specifically about the Indian Ocean incidents occurred during the period of 2011-2019. He also gave his insight on the IO operations, which can incur some of the highest security and related costs in the world.
Moving forward, Dustin Eno, COO, Navigate Response, analyzed how the global interest in shipping's environmental footprint has doubled in the last decade. From wind-assisted propulsion to alternative fuels, he noted that shipping is failing to engage with its concerned stakeholders, despite the investments to improve efficiency.
Ricky Nilsson, Regional Sales Manager EMEA, MarineTraffic, talked about the transformation of the shipping companies through the intelligence solutions and the benefits that MarineTraffic provides. Discovering information and vessels positions of ships around the world, MarineTraffic offers a comprehensive coverage around the maritime market.
Panel #2 – Human Element
Natalie Shaw, Director Employment Affairs, ICS, opened the second panel discussing about the age discrimination, which is a potential form of unfair treatment at work, given that the age gap between employees in the workplace can now be as much as 50 years. Ms. Shaw refered to ICS a guidance on age discrimination which recently released with the aim to promote a more diverse working environment onboard ships.
Peter Swift, Chairman, Sailors' Society, shared his experience on supporting the seafarers. More specifically, Mr. Swift talked about the Sailor' Society Crisis Response Network, which provides pre-departure awareness, training, 24/7 response service, emergency welfare funds and assistance to every seafarer.
During his presentation, Apostolos Belokas, Managing Editor, SAFETY4SEA, focused on SAFETY4SEA's crew wellness survey, examining the factors around seafarers' life while working at sea. Mr. Belokas presented the rate of satisfaction among seafarers in several fields and for the first time, the key findings from SAFETY4SEA Crew Wellness survey which conducted during the last semester of 2019.
Panel # 3 – Loss Prevention
Mr. John Dolan, Deputy Director of Loss Prevention, The Standard P&I Club discussed about misdeclared cargoes on board container ships. Mr. Dolan commented that 1/3 of dangerous goods containers are misdeclared, meaning that around 6.6 million containers yearly are misdeclared. In addition, he presented the most common types of misdeclared cargo, as well as reasons of misdeclaration.
Capt. Mark Bull, Principal, Trafalgar Navigation Limited, questioned why the ISM Code is failing, after more than 20 years since its implementation. Capt. Bull firstly provided a brief history of the ISM Code, as well as description of the five main areas where the Code has failed and then he explained that any potential failures affect the crew; however, nobody has reviewed the Code to ensure its effectiveness, he concluded.
John Radcliffe, Forensic Engineer / Marine Surveyor, Taylor Marine, focused on mega-boxship casualties from a surveyor's perspective. In his presentation, Mr. Radcliffe analyzed past mega-boxship incidents, such as the Maersk Honam and SSL Kolkata. After providing an overview of the accidents, he talked about their root causes and their implications as well as lessons learned.
Panel # 4 – Green Challenges
During his presentation, Gavin Allwright, Secretary, IWSA, provided a general update on the progress within the wind propulsion segment. As he noted, wind propulsion delivers savings directly at the point of
use, while there is no need for new infrastructure. Mr. Allwright also presented the stated of development for certain wind propulsion technologies, along with drivers and barriers to their implementation.
Ian Adams, Executive Director, Clean Shipping Alliance examined three studies of 2019. The first is by DNV GL on behalf of Carnival Corporation which compares the scrubber discharge washwater to various water standards. Japan also conducted an exercise to assess the effects of scrubbers' washwater, while lastly, the CE Delft analyzed the impacts of scrubbers' washwater discharges on port water and sediment.
Thanos Koliopulos, Global Special Projects Manager, Marine & Offshore, London, Lloyd's Register, talked about LNG ships as well as bunkering operations. Mr. Koliopulos provided key figures for the global gas market, and presented LNG's uptake across ship sectors. However, he noted that methane slip and carbon capture must be further investigated.
Concluding the forum, Dimitrios I. Mountzouris, Managing Director, Hellespont Steamship Corporation, gave emphasis on the green challenges that shipping is currently facing, focusing on decarbonization, the implementation of the 2020 sulphur cap, as well as the efforts made by the sector to reduce its emissions.
Video Presentations
All presentations will be made available on YouTube in high resolution within February at the SAFETY4SEA Channel
Speaker Articles
Edited articles with key points of several presentations will be available at safety4sea.com under 'Opinions' column within this month
Event Photos
Available at SAFETY4SEA Flickr
Paper Magazine Coverage
Event will be covered on next SAFETY4SEA Log!