3rd SAFETY4SEA Limassol Forum
The 3rd SAFETY4SEA Limassol Forum successfully concluded on Tuesday 11th of March 2020 at the Columbia Venue Centre of Columbia Plaza, Limassol, Cyprus. The event focused on the main present and future challenges for shipping industry, equally divided to safety and environmental issues.
Novel Coronavirus (COVID-19) Precautionary Measures
You are kindly requested to take note on the following Precautionary Measures in place by the organisers in line with the ongoing COVID-19 outbreak across the globe:
Close monitoring and full enforcement with immediate effect of any announcement or guidance form the Hellenic National Administration of Public Health (EODY) and Cypriot Authorities, as may be applicable
Allow entry only to those with a clean travel history (no travelling within the last 14 days in any high risk area such as e.g. China, Japan, South Korea, Italy, Singapore) and clean health record (i.e. no COVID-19 symptoms) over the last 14 days
Provide a safety briefing during opening of the event on implementing effective personal hygiene measures and common preventive behavior along with a recommendation of the adoption of a 'no-handshake policy' and the provision of hand sanitiser at the venue
Expect that attendees will not to be wearing masks, as same are to be worn by confirmed patients, and make sure that these people will not be allowed entrance in the venue
Attendance is FREE, subject to Registration
Event Timetable
08:00 – 09:00 Welcome & Registration
09:00 – 09:05 Forum Opening – Apostolos Belokas, Managing Editor, SAFETY4SEA
09:05 – 09:20 Keynote Address – Frank Coles, CEO, Wallem Group – Reality

09:20 – 10:30 Panel #1 – Sustainable Shipping
Ilias Tsakiris, CEO, American Hellenic Hull – Reinventing the maritime business for a sustainable future
Presentation Video l Brief Article
Giampiero Soncini, Marine Division – Chief Executive Officer, IB Marine – Fuel performance monitoring in real life: problems and solutions
Presentation Video l Brief Article
Andreas Chrysostomou, Chief Strategy Officer, Tototheo Maritime & CEO Marine Fields Holdings Ltd. – Sustainable Shipping: Ensuring the future is the cause of our present
Presentation Video l Brief Article
25 min Panel Discussion & Questions Open to the floor
10:30 – 11:45 Panel #2 – Green Shipping Challenges
Capt. Georgios Stylianidis, Marine Surveyor A', Flag State Directorate – Marine Environment Unit, Shipping Deputy Ministry, Republic of Cyprus – Ballast Water Management
Presentation Video l Brief Article
Ioanna Kafka, Naval Architect & Marine Engineer (M.Eng., M.Sc.), Margetis Maritime Consulting – IMO 2020 Fuel Management: Due Diligence
Presentation Video l Brief Article
Panos Yannoulis, President, OCEANKING – Retrofitting Solutions for Achieving Green Footprint
Presentation Video l Brief Article
Dr. John Kokarakis,Vice President Technology & Business Development, Bureau Veritas – The case of ammonia as a marine fuel
Presentation Video l Brief Article
25 min Panel Discussion & Questions Open to the floor
11:45 – 12:15 Networking Coffee
12:15 – 13:30 Panel #3 – Human Element
Apostolos Belokas, Managing Editor, SAFETY4SEA – Crew Wellness Survey: Key Findings
Presentation Video l Brief Article
Capt. Paris Dimitriou, Crewing Manager & Marine & Safety Superintendent, Petronav Ship Management Ltd – IMO Quality pillars at a glance
Presentation Video l Brief Article
Dr. Louiza Shahbazyan, SafeMetrix Product Manager, Safebridge Cyprus Ltd & WISTA Cyprus Member – Measuring soft skills: the good, the bad and the ugly
Presentation Video l Brief Article
25 min Panel Discussion & Questions Open to the floor
13:30 – 14:45 Networking Buffet
14:45 – 16:30 Panel #4 – Loss Prevention
Capt. Konstantinos G. Karavasilis, Senior Loss Prevention Executive, Thomas Miller (Hellas) Ltd. – P&I Clubs Perspective
Presentation Video l Brief Article
Costas Karaloizou, Director, Albatross Adjusters Limited – Loss prevention challenges in the Mega box ship era
Presentation Video l Brief Article
Capt. VS Parani, HSSEQ Manager, Tufton Asset Management Ltd – Expertise at Sea
Presentation Video l Brief Article
Capt. Rohit Tandon, Head of Operations/ DPA/CSO, FML Ship Management Ltd Cyprus – Behavioral safety: Loss prevention through safety culture
Presentation Video l Brief Article
Stavros Meidanis, DPA/CSO, S&Q Manager, Capital Ship Management Corp – Key trends and challenges for the future of shipping
Presentation Video l Brief Article
25 min Panel Discussion & Questions Open to the floor
16:30 – 18:00 Farewell Networking Cocktail
Apostolos Belokas, Managing Editor, SAFETY4SEA
Apostolos Belokas is a Maritime Safety, Quality & Environmental Expert, Consultant, Trainer and Project Manager with more than 25 year background in shipping as Technical, Marine, Safety & Training Superintendent and Consultant. He entered the industry back in 1992 as Engineering Superintendent with a leading ship manager operating a mixed fleet of bulk and oil/chemical tankers and later shifted to regulatory compliance and QHSE issues as superintendent and later as a Consultant and Trainer. Apostolos has successfully completed a wide range of QHSE projects including 250+ management system projects (ISM/ISO 9001-14001-18001/TMSA/MLC), 500 vessel and office audits to various standards and he has trained more than 5,000 people in a wide variety of QHSE subjects. He is holding Mechanical Engineering Bachelor and Master's specialising in Energy & Environment and Master's Degrees in Maritime Business and Business Administration (MBA), all of them awarded with distinction. Apostolos is the Managing Director of SQE MARINE & SQE ACADEMY and he is also the Founder and Managing Editor of SAFETY4SEA.
Andreas Chrysostomou,Chief Strategy Officer, Tototheo Maritime & CEO Marine Fields Holdings Ltd.
Mr. Chrysostomou is a seasoned professional in the shipping industry. He holds an MBA (Master's in Business Administration) and he graduated from the University of Newcastle upon Tyne, UK, with a Bachelor of Engineering in Naval Architecture and Shipbuilding. Mr. Chrysostomou, in his long-standing career, before joining Tototheo Maritime as CSO, was the Director of the Department of Merchant Shipping, (the Maritime Authority of Cyprus), CEO of Transmed shipping Co. Ltd. And Act. Secretary General of CLIA Europe. He also held senior management roles in fields such as safety and security, protection of the marine environment and administration. He also served as the elected Chairman of the Design and Equipment Subcommittee of the IMO and of the Marine Environment Protection Committee (MEPC), one of the main Committees at IMO. He was twice elected and re-elected Chairman of the International Mobile Satellite Organization and served as member of the Board of Governors of the World Maritime University (WMU). He also served as President of the Institute of Marine Engineering, Science & Technology (IMAREST). Mr. Chrysostomou's skills and integrity have been acknowledged by peers, by awarding him the 2011 Award for Outstanding Contribution to Sustainable Shipping. In November 2011 he has also been presented with the Distinguished Public Service Award by the United States Department of Homeland Security, United States Coast Guard, for his invaluable service to International Shipping and in 2013 the GST Award – Leading Shipping Personality of the Decade 2003 – 2013. Furthermore Mr. Andreas Chrysostomou was awarded The Lloyd's List Greek Shipping Award – "International Personality of the Year" 2015.
Frank Coles, CEO, Wallem Group
Frank Coles is known as a disruptor and visionary business leader, who has been leading the maritime industry into the new technology-driven world. Starting off as a deck officer after 12 years at sea Frank came ashore as a Master Mariner. He read for a LLM in Legal Aspects of Maritime Affairs from Cardiff University, Wales. In 1995, Frank started as an Operations Director at Pacific Basin Bulk Shipping. During this period Pacific Basin had invested in Rydex, the leading company at the time in email software for maritime communications. Frank became CEO of Rydex while continuing in the operations role with PB. During 1998-1999, Frank was a Vice President Business Development at Sperry Marine. In 1999, Frank took on the role of Chief Operating Officer at Globe Wireless, where in 2003 he had been appointed CEO, President, and board member. Between 2011 and 2014 Frank worked at Inmarsat. Joining as a Director in 2011, by the end of the year, Frank had been promoted to President of the newly formed Inmarsat Maritime business unit. In 2015, Frank Coles became the CEO of Transas, a world leader in high-tech equipment, software and system integration for the maritime industry. Transas was acquired by Wartsila Corporation in May 2018. After the transaction was complete, Frank left Wartsila. Frank was headhunted to join the Wallem Group as Chief Executive Officer in October 2018. He has set an agenda of renewing the brand, and a path and vision for Wallem to be the leading provider of technology-driven maritime solutions in a customer-centric and transparent manner. Frank is a Freeman of the Honourable Company of Master Mariners. He also is a trustee of the Nautical Institute as well as a Fellow of the Nautical Institute.
Capt. Paris Dimitriou, Crewing Manager & Marine & Safety Superintendent, Petronav Ship Management Ltd
Captain Paris Dimitriou was born in Larnaca and graduated from the Merchant Marine Academy of Preveza. He acquired a Ship Superintendent Postgraduate Diploma from Kent College / Lloyd's Maritime Academy. His onboard experience exceeds 17 years, on Tankers, Tugs, Ro-Ro Pax and HSC. In 2015 he received Captain Class A unlimited / Master Mariner qualifications from the Merchant Marine Education Centre in Greece. He is also accredited as an STCW instructor from Malta Flag and has extensive representation in different local and international professional shipping bodies like (CMMOA, CSC, ITA). Captain Paris had been in charge of seafarer's onboard safety training for a big cruise company. Adding to his accomplishments he has created the Cyprus Merchant Marine Officer Association and had been the president of the Association for four years. During the last two years he has been working for Petronav Ship Management Limited (PSL), a fully owned subsidiary of the Island Oil Holdings group, as Marine & Safety Superintendent / Crewing Manager. PSL was established in 1998, and offers comprehensive ship management services, focusing on high quality, technical skills and safety awareness. The company manages a fleet of nine oil tankers utilized for bunkering and/or cargo transportation in the Mediterranean and Black Sea.
Ioanna Kafka, Naval Architect & Marine Engineer (M.Eng., M.Sc.), Margetis Maritime Consulting
Ioanna joined Margetis Maritime Consulting in 2017 and she currently undertakes instructions on behalf of P&I Clubs and H&M Underwriters. She has previous experience in an international marine consultancy firm in London, focusing on technical services to the maritime insurance and legal markets, in Southampton, engaged mainly in defence and small crafts projects and in Singapore working on casualties, P&I and H&M assignments. She has been exposed to both shipping and energy sectors and has developed and enriched engineering consultancy, design and analysis skills, conducting both office and onsite work. Ioanna is also a keen yachtswoman, having participated in numerous sailing competitions in Greece. She holds an MEng degree in Naval Architecture and Marine Engineering from the National Technical University of Athens (NTUA) and an MSc degree with Distinction in Technical Ship Management from the University of Strathclyde, Glasgow. She is a Chartered Engineer with the UK Engineering Council through the Royal Institution of Naval Architects (RINA) and also an Associate Member of the Association of Average Adjusters.
Costas Karaloizou, Director, Albatross Adjusters Limited
Costas Karaloizou obtained a Bachelor's degree in Mechanical Engineering at the University of Manchester (UMIST) and a Master's degree in International Transport at the department of Maritime Studies, University of Cardiff. He has been working as an Average Adjuster since 1997 and is now a Director and Partner of Albatross Adjusters Limited. Costas has an advanced proficiency in information technology and was instrumental in modernising the infrastructure and process of collection of General Average securities, something that has enabled Albatross to be appointed in some of the most voluminous cases in the world. He is married and has 2 children, in his free time he likes to be on a motorbike or sailing.
Captain Konstantinos G. Karavasilis, Senior Loss Prevention Executive, Thomas Miller (Hellas) Ltd.
Kostas is a Greek Master Mariner with significant seagoing experience on-board Bulk Carriers and Cruise Ships. Prior to joining Thomas Miller's Hellas office in December, 2019 he worked as Claims Manager for a local hull insurer, garnering more than 10 years of experience within the marine insurance industry. Kostas is certified by Lloyds Register of Shipping as an ISM and ISPS Internal Auditor. He deals with Loss Prevention related matters and operational enquiries for local Members, and he also conducts crew seminars.
Dr. John Kokarakis, Director Technical Business Development, HBSA Zone, Bureau Veritas
Dr Kokarakis a 1979 graduate of National Technical University of Athens, holds PhD (1986) and Masters degrees in Naval Architecture (1983) and Mechanical Engineering (1984) from the University of Michigan. He worked for over ten years as a consultant undertaking technical problems worldwide. His specialization was in the area of technical investigation of marine accidents. In his capacity as a forensic engineer he participated in the technical investigation of the Exxon Valdez grounding, the Space Shuttle Challenger disaster, the drillship Sea-Crest capsize, the Piper Alpha fire and explosion, the Aleutian Enterprise foundering in Alaska as well as many other accidents of less notoriety. In addition, he was a technical consultant for SEALAND, APL, MATSON Navigation, Chevron and other companies.
The last twenty years he works in Greece, in the area of classification. Having served in the plan approval office of American Bureau of Shipping in Piraeus, he then joined Germanischer Lloyd heading their tanker and bulk carrier team in Greece. He is currently the Technical Director of Bureau Veritas in the Hellenic and Black Sea & Adriatic Zone. In his duties Dr. Kokarakis is responsible for the smooth technical operation in the Zone as well as in the harmonic cooperation with the BV offices worldwide to the benefit of the BV clients. He is a member of SNAME since 1976 and a Fellow of the Society. He is currently the Chairman of the Greek Section since 2014. He has also served as International Vice President of the Society and a Member of the Fellows Committee.
Stavros Meidanis, DPA/CSO, S&Q Manager, Capital Ship Management Corp
Stavros Meidanis, with over 22 years experience in shipping industry, started his career as independent surveyor/marine consultant performed plethora of safety surveys, along with the development of numerous Safety Management Systems for different types of vessels. In 1999, he joined Lloyd's Register of Shipping (LRS) and worked as a Marine Surveyor and Quality Lead Auditor. In 2006, he was appointed Marine Client Manager for Lloyd's Register, based in Piraeus. From November 2008, he was promoted to Global Manager/ Principal Surveyor for Marine Management and Safety Systems. He was also responsible for the implementation of LR's Group Strategy regarding Marine Management Systems in the Supply Chain across the world. From August 2013, he joined the leading Shipping Company Capital Ship Management Corp, taking the position of DPA/CSO and Safety &Quality Manager. He is responsible for Capital Ship Management fleet –total of 70 vessels, including Oil/ Chemical Tankers, Bulk Carriers and Containers. He is also responsible for the Safety Performance of the fleet, focusing to safety, environmental and energy performance. Stavros holds Diplomas in Marine Engineering, Marine Surveying and LNG vessels and LNG Ship Operations. He also holds Bsc in Economics and Business Administration and MBA. He also completed the reputable LSE Executive Programme and Institute of Chartered Ship Brokers Association's (ICS) Commercial Management in Shipping annual programme. Finally, Stavros has published a plethora of technical papers and studies and delivered several presentation in shipping industry and has being Clinical Professor/ Guest Lecturer in several academic institutions.
Capt. VS Parani, HSSEQ Manager, Tufton Asset Management Ltd
Captain VS Parani, FNI, FICS, CMarTech-IMarEST is responsible for quality-assurance and risk-management at Tufton Asset Management Ltd. He values his experience of twenty-eight years in the shipping industry – from Deck Cadet to Master, and then in various corporate roles, leading departments responsible for the safety, crewing and training for large shipping fleets. He is also the Author of the bestselling book Golden Stripes- Leadership on the High Seas, the Producer-Host of the GoldenStripes Podcast. He believes in continuous learning; along with his Master-Mariner's license, he also holds Master degrees in law (LLM) and in business (MBA).
Dr. Louiza Shahbazyan, WISTA Cyprus Member
Dr Luiza Shahbazyan is an experienced product leader, committed to combining the best of technology and research, to design and execute successful projects and products. Currently, she is leading the development of SafeΜetrix, the maritime-specific competence assessment platform of Safebridge. The portfolio of SafeΜetrix enables companies to measure the non-technical "soft" skills and cognitive abilities of their crews, in order to identify areas of strengths and concerns in the process of recruitment,analysis of training needs and appraisal for promotion readiness. Her interests are in the area of new product development, performance management, personal development and well being. She holds a Master's Degree in Cognitive Science and a Doctoral Degree in Psychology. She is a regular contributor to various industry events and publications.
Capt. Georgios Stylianidis, Marine Surveyor A', Flag State Directorate – Marine Environment Unit, Shipping Deputy Ministry – Republic of Cyprus
Capt. Stylianidis is a Marine Surveyor A' at the Shipping Deputy Ministry to the President of Cyprus. He is a graduate of a Marine Academy for Deck Officers (Greece) and sailed with cargo ships for about 10 years. He served on board general cargo ships, OBO's, VLCC's and bulk carriers, before assigned to shore duties with a Piraeus company operating container ships, as an Operations Supervisor, for two years. He was then employed by the Cyprus Port and Marine Police, as a Patrol Boat Commander and a District Station Commander (Limassol), where he served for 13 years, practicing duties of Maritime Law Enforcement within the ports and sea under the jurisdiction of the Republic of Cyprus and SAR duties within Cyprus FIR. He was hired by the (former) Department of Merchant Shipping of Cyprus in 2003 and was assigned various duties. He also served at the Maritime Section of the Embassy of Cyprus in Athens, for 5 years, and at the Hamburg Maritime Office of Cyprus for another 5 years, practicing duties of a field surveyor, ISM & ISPS auditor, flag liaison with local maritime authorities, etc. He is currently a member of the Flag State Directorate of the Shipping Deputy Ministry and is dealing with issues related to the implementation of MARPOL, BWM and EU Regulation on Ship Recycling.
Giampiero Soncini, Marine Division – Chief Executive Officer, IB Marine
Joined the Italian Navy in 1971, graduating Electrical Engineering at Pisa University in 1979. From 1979 to 1985, involved in the construction of the "Maestrale" Class Frigates.
In 1986, joined NATO Research Centre, involved in the construction and the management of RV Alliance.
In 1998, became MD of the SpecTec Italy, specialized in Fleet Management Software. SpecTec Group CEO in 2005. He has a Honoris Cause degree in Public Administration by the US Massachusetts Maritime University. In 2016, after Volaris Canada acquired SpecTec, became Volaris Marine Division Director.
In October 2017, became CEO of IB Marine, specialized in Fleet Management Software.
Capt. Rohit Tandon, Head of Operations/ DPA/CSO, FML Ship Management Ltd Cyprus
Captain Rohit Tandon is a master mariner with 25 years of association with the shipping industry. He stepped into the world of shipping industry in the year 1994, when he took the career of a seafarer. During his years of sailing at sea, he has served on a wide range on cargo vessels including Tankers, Bulk Carriers and Reefers. After serving as the Captain for a variety of ships, in 2007, he came to Cyprus, and took on a shore job with FML Ship Management Ltd. Fleet Management Ltd. (FML) is the one of the largest independent third-party ship management company in the world. The company with its offices spread across the globe currently manages more than 520 ships worldwide. In Cyprus, Capt. Rohit Tandon has been handling the Quality, Safety and Operations Department of the company. In addition to being the Head of Operations for the Cyprus fleet of FML, he is also the DPA (Designated Person Ashore) & CSO (Chief Security Officer) of the company. He has been instrumental in implementing ISO standards in his company, and achieving certifications well ahead in time. For example, MLC certification in office & ship on voluntarily basis in year 2009, ISO 50001 Energy Efficiency in year 2013, TMSA 3 in year 2017, ISO 27001 information Security Management System in year 2018 & ISO 45001 in year 2019 Capt. Rohit Tandon is also a member of MICS (Institute of Chartered Ship Brokers), UK. and is currently pursuing a diploma in Shipping Insurance from North of England P&I. He also holds a Masters degree in Financial Management & International Trade and a Masters degree in Operational Management, from premier universities in India. He is a supporter and promoter of shipping industry in Cyprus and the Cyprus Registry Flag for the vessels. Capt. Rohit Tandon is also an active member of Toastmasters International, a worldwide non-profit organisation, that helps people in developing their Communication and leadership skills. He is known and active member of the shipping community in Cyprus, and believes that shipping industry plays a vital role in the economic growth and development of the island.
Ilias Tsakiris, CEO, American Hellenic Hull
Mr. Tsakiris has 24 years of marine insurance experience. He has led the management company and its global network since 2005. He was educated as a Master Mariner, trained as a Claims Manager, and for more than 12 years has held the positions of Chief Underwriter and Chief Executive for the London, Piraeus and Cyprus markets.
Panos Yannoulis, President, OCEANKING
Mr. Yannoulis is a naval architect and marine engineer. He has graduated from the University of Genoa, Italy, in 1970. His professional experience covers ship research, ship design, shipbuilding and project management. During his career, he was in charge, as designer, project manager or shipyard divisional director, of multimillion dollar projects for a variety of ship types and marine structures. He is presently Partner and President of Oceanking S.A. In his capacity as in charge of strategic development for the company, he is involved in the process of locating at an early stage incoming technologies for shipping and marine applications, either as a result of environmental regulations or as innovations in the energy sector.
LEAD SPONSORS
MacGregor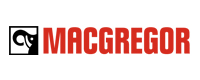 MacGregor is a family of innovators. By offering engineering solutions and services for handling marine cargoes and offshore loads we make the sea more accessible, safe and reliable for those whose livelihood depends on the changing conditions of the sea. To enable that we have a variety of strong product brands and committed experts with a passion for solving challenges – and the power of the sea is sure to provide those.
SQEMARINE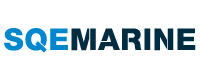 SQE Marine is a leading provider of Safety, Quality and Environmental Solutions providing Consulting, Training and Information products in these areas. We have been successfully providing a product and service range to more than 1,200 clients (based in 75+ countries) over the last 20 years, operating a DNVGL Certified Training Center and a LR ISO 9001 certified management system. Strong enough to provide immediate response and feedback to all client queries and needs, we provide a range of competitively priced services and timeliness for product / service delivery; we provide foolproof products and services to ensure full after sales support for as long as necessary. Last but not least, technical competence is the core of our management system & operations. Our vision is to be a leading world class corporation that provides reliable maritime solutions in the areas of Quality, Health, Safety, Environmental, Crisis, Security, and Risk Management. Our mission, therefore, is to provide real life, effective and efficient maritime solutions range including Consulting, Training and Information provision in order to maximize client benefit and minimize risk.
SPONSORS
The American Club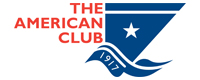 American Steamship Owners Mutual Protection and Indemnity Association, Inc. (the American Club) was established in New York in 1917. It is the only mutual Protection and Indemnity Club domiciled in the United States – indeed, in the entire Americas. The Club is a member of the International Group of P&I Clubs, a collective of thirteen mutuals which together provide Protection and Indemnity insurance for some 90% of all world shipping. Protection and Indemnity insurance (commonly referred to as "P&I") provides cover to shipowners and charterers against third-party liabilities encountered in their commercial operations. Responsibility for damage to cargo, for pollution, for the death, injury or illness of passengers or crew and for damage to docks and other installations are examples of typical exposures. Running in parallel with a ship's hull and machinery cover, traditional P&I such as that offered by the American Club distinguishes itself from ordinary forms of marine insurance by being based on the not-for-profit principle of mutuality where Members of the Club are both the insurers and the assureds.
American Hellenic Hull
The company's founders and managers teamed up in September 2015, to establish a leading global player in the international blue-water marine hull insurance market. American Hellenic Hull provides a range of insurance products, covering the evolving risks of the shipping industry, in compliance with the requirements of Solvency II. American Hellenic Hull covers hull and machinery and war risks for most classes of vessel, including general cargo vessels, dry bulk carriers, all types of tanker, container ships, gas carriers and passenger vessels. Managed by Hellenic Hull, the company provides fast, local service supported by a network of offices in key locations, backed by the global know-how of its management.
Bureau Veritas
Created in 1828, Bureau Veritas, a world leader in laboratory testing, inspection and certification services, employs approximately 77,000 employees located in more than 1,500 offices and laboratories around the globe. Within Marine & Offshore, Bureau Veritas works to provide our clients with the support and in-depth knowledge they need to protect their people, ships and offshore structures, making us go beyond the scope of individual projects to find new ways to anticipate and manage risk across the industry, promoting health and safety, and protecting the marine environment.
https://group.bureauveritas.com/
CR Ocean
For over sixty years, CR engineers have provided solutions for those who face the challenge of efficient resource utilization and the responsibility for meeting the most stringent emission standards. While current and proposed regulations call for swift compliance, the imperative of efficient resource utilization has become standard operating procedure throughout the world. Regardless of the pollutant or the industrial source, our team has demonstrated the engineering knowhow and applications experience to design and manufacture systems to meet the most demanding performance requirements. CR Ocean Engineering LLC is an enterprise formed for the specific purpose of bringing those resources to bear on the challenge of exhaust gas emission control at sea. CR Ocean Engineering LLC offers its proven exhaust gas scrubbing technology as an economic alternative to the high priced low sulfur fuel. Our systems provide the necessary reliability and the assurance of meeting the 0.1% Sulfur fuel equivalency when burning high-sulfur lower cost fuels. CR Ocean Engineering exhaust gas scrubbing technology is ideal for cruise ships, ferries, bulk carriers, containerships, RoRo and others.
Diaplous Maritime Services
DIAPLOUS Maritime Services Maritime Services is a leading maritime security provider, delivering first class services to an ever-expanding portfolio of shipping companies from all over the globe, including some of the largest oil majors. Established in Cyprus, in October 2010, and having a branch in Athens, Greece, DIAPLOUS has grown exponentially over the last years, broadening and multiplying its client base, as well as amassing a wealth of invaluable operational experience. The Company's mission is to provide the shipping industry with a wide range of efficient solutions. In particular, we provide unarmed and armed services within the High Risk Area in the Indian Ocean, and we are also prepared to offer similar services in West Africa and other piracy areas, whenever the existing situation allows. Everything we do, is guided by our core values: Safety, Quality and Trust. The company continually improves the suitability, adequacy and effectiveness of its IMS (Integrated Management System), while evaluating its objectives and continuing suitability, adequacy and effectiveness through the Management Review procedure, so it can achieve its goals, taking into account a number of parameters which include the Company's performance, incidents reports, training needs and customers' evaluation.
ERMA First
ERMA FIRST, a reliable partner for shipyards and ship-owners over the years, is investing in continuous R&D to manufacture new products according to the future needs of the market. We are committed to carry on delivering on time, commissioning on time, maintain our 100% successful commissioning and providing 24/7 technical support and troubleshooting. Our goal is to keep the same level of consistency by keeping our promised results and always strive to exceed our clients' expectations.
Green Jakobsen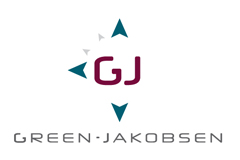 Green-Jakobsen A/S is a maritime consultancy offering ship owners, operators, ship management companies and maritime entities a unique combination of skillsets that encompasses all aspects of managing the human factor in shipping. Our approach is to analyse, diagnose and then improve the safety mindset, leadership and human resource performance of people on shore and at sea. Our combined decades of experience with proven, custom-made programs is the foundation of our work. By balancing industry knowhow with out-of-box thinking, we transform strategy into daily work by using tangible tools which we implement alongside our customers on board and in the office. We are a group of people who combine our academic, seafaring and business experience and we are based in Copenhagen, Manila, Athens and Mumbai, with some 30 employees in total.
Our areas of expertise are:
Maritime safety performance – reducing LTIF, providing strong tools and methods to support the safety initiatives and focus on behaviour and actions
Maritime leadership – training leaders to fulfil the performance driving role, providing knowledge and tools to act as competent leaders on board and ashore
HR performance and management – linking the management and development of people and their competencies with leadership skills and safety performance
Soft skills courses – offering a wide range of subjects for company specific courses and seminars
Measure and develop safety performance – strengthening a proactive safety culture in an ongoing cycle in a plug-and-play solution including on board training and development
IB -Influencing Business
Born under the IT star early in the 80's, IB -Influencing Business- focuses on design, development and implementation of enterprise asset management systems for the technical, maintenance and energy management of all kinds of assets for the Maritime Sector.
A single web-based software system to support, digitalize and integrate a broad range of fleet technical and operational processes, complying with the latest regulatory requirements in the market: this is the essence of InfoSHIP™.
Designed to be an ally for ship managers and operators, the software can be stand-alone or work in a multiconnected environment such as a fleet operation remote control center, making it highly adaptable to all kinds of clients.
If what you are looking for is among the lines of efficiency, adaptability and top-notch technology, rely on our expertise in marine processes and invest in InfoSHIP™ solutions.
www.gruppo-ib.com/en/products/infoship.html
LAROS by Prisma Electronics
LAROS (Lloyd's award for Technical achievement) is a comprehensive Wireless Remote Monitoring & Performance Analysis system based on innovative hardware and sophisticated software. LAROS unique data collection structure allows fast installation together with expanding flexibility regarding the connectivity/interfaces.
LAROS enhanced analytics allow complete vessel situational awareness and profound analysis of all critical ship's operations in real time. The system can be connected to any point of interest regardless vessels' age, size or type. It utilizes robust – industry tested – wireless collectors that automatically gather data from any signal source on board and transfer it to the Headquarters onshore.
This dimensional Maritime Data aggregation is fed into LAROS DAS software that facilitates advanced performance analysis featuring dashboards, customized reports & efficiency KPIs. LAROS DAS is also equipped with a wide range of innovative tool Data Analysis System (DAS) for Performance for the entire fleet operations optimization.
MarineTraffic

MarineTraffic is the world's leading provider of ship tracking and maritime intelligence. We are dedicated to making actionable information easily accessible. Monitoring vessel movements is at the core of what we do. Building on a base of data gathered from our network of coastal AIS-receiving stations, supplemented by satellite receivers, we apply algorithms and integrate complementary data sources to provide the shipping, trade and logistics industries with actionable insights into shipping activity. With our main offices in the UK, Greece and Singapore, we continue to grow our presence in some of the world's leading maritime hubs, granting us direct access to the markets we serve. Our reach is truly global, enabling us to support the millions that use our service. Our mission to bring about transparency and meaningful change to the maritime world is underlined by partnerships with bodies such as the International Maritime Organisation, and The UN Conference on Trade and Development (UNCTAD). We also work closely with the world's leading ports, maritime companies and oil majors, on projects dedicated to improving efficiency and reducing environmental impact. Our culture of innovation, combined with our desire to consistently exceed expectations, is what drives our diverse, dynamic and entrepreneurial workforce. We set bold goals and are committed to making MarineTraffic a hub where the maritime industry connects and collaborates to create a more transparent and robust shipping ecosystem, and a greener, cleaner world.
OCEANKING S.A
OCEANKING is a leading technical and commercial marine group of companies established in 1989, employing over 35 permanent staff, most being qualified Marine Engineers, Naval Architects and Electronic Engineers with significant engineering, shipbuilding, shiprepairing, sales and ship operations experience. OCEANKING is certified by LRQA in accordance with ISO 9001 since 2006 and its mission is to provide the Greek and international maritime community with technical and commercial services of high added value, quality and reliability, in co-operation with their Principals, who are market leaders in their field. OCEANKING customer base consists of more than 350 Greek Shipping Companies.
Our success is based on our excellent reputation, our technical expertise and strong personal relationships we have developed with most shipowners and technical directors over the years in the Greek and Cypriot maritime community, allowing us to establish long term and loyal cooperations as their preferred supplier. OCEANKING provides the following services:
• Equipment representatives and suppliers of Marine Equipment for: Engine Room / Propulsion, Deck / Hull, Electrical / Electronic, Accommodation, Cryogenic Technologies for LNG, for both onshore and offshore applications, Supply of Eco Technologies & Systems, in compliance with the latest marine environmental regulations
• Integrated after sales support services, for the provision of spare parts, maintenance & service, repairs, and training
• Equipment retrofits for BWT, Scrubbers and LNG as Fuel Gas Supply Systems
• Specialized equipment and systems for Navy, Defence and onshore applications
• Digitalization services for shipping
• Newbuilding Contracting & Resales
OCEANKING is also a founding partner and shareholder of probunkers, a start-up company aiming at providing LNG bunkering services in 7 ports worldwide in seven (7) ports worldwide, owning and operating 7 LNG bunkering vessels.
Palau International Ship Registry

Palau International Ship Registry (PISR) is one of the fastest growing registries in the world. By investing in advanced technology, highly experienced staff and building on a foundation of a fully electronic registry, PISR continues to provide the highest standards of administrative, legal, technical and support functions to ship-owners and managers. Having a set of unique SMART.Registry® tools and a dedicated Deficiency Prevention System – SMART.DPS® with greater operational and cost-effective flexibility for ship owners, PISR is redefining the Ship Registration service and proves that the world's oceans are big enough for a smart superior Flag of confidence that ship owners can trust and believe in. Our goal is clear and we are aiming to be one of the leading ship registries in the global shipping industry. To do this we had to answer the question – "Why would a ship owner register his vessel under the Palau flag rather than with one of our competitors?" The answer to this very simple but crucial question is because at PISR we deliver real business benefits through operational and cost effectiveness for ship owners. Plus at PISR we guarantee what we promise! We are the SMART.Registry® and we deliver our services faster, more efficient and for the best possible value for money. As times change and technology develops, our clients are looking for traditional registry support, blended with new technologies, which is why we have made significant investment in our Information Technology systems and we have developed a unique SMART.Registry® solution that is fully integrated with SAP Business One ERP system and SalesForce CRM system. In addition, our interactive website is being constantly updated and is fully dynamic, informative and responsive to our client's needs.
How does the shipowner really benefit from our smartness? This allows greater operational, efficient and cost-effective flexibility for ship owners for the processing of all applications and workflows and is accessible by different levels of industry stakeholders. Through our SMART.Registry® we offer every ship owner regardless of their ship size a range of services through our online service applications and full Electronic Certification allowing us to provide smooth, faster, efficient and cost effective services.
RISK4SEA
RISK4SEA is an online intelligence platform providing inspection analytics, fleet & ship operator benchmarking. Using big data analytics an operator may benchmark his ships, fleet & company against industry standards and get a clear insight of his performance gaps and a roadmap to continually improve.
SHIP MED CARE

The protection and enhancement of the physical and mental health of seafarers ensures healthy and happy crews and instills into their thinking, that their employer is taking care of them and has consideration of their well-being very high on his agenda. In order to achieve the above goals we implement a combination of testing, diagnosis, dietary guidance, sanitation guidelines, medical and psychological monitoring and support in real time and worldwide. We are a team of physicians of different specialties based in Greece and supported by a web of specialists and medical centers in Greece and globally, mainly concentrated in main shipping hubs with regional cover.
The Swedish Club
The Swedish Club is a leading marine mutual insurer, headquartered in Gothenburg, Sweden, and with offices in some of the world's strategic shipping centres. Established in 1872, it is owned and self-managed and under the direct control of its members. All strategic decisions are taken by a Board of Directors drawn from the members. Our members make up an international community of front rank shipowners, who believe that quality comes first. Every member has met our demanding conditions of entry. These standards cannot be met without total commitment to quality. In return we provide insurance services of the highest quality; our members' premiums do not subsidise owners operating at lesser standards.Mutuality means that the Club's interests are identical to the interests of the members. Our mutual aims include the safe and pollution-free operation of vessels.
Naturally, given the nature of shipping, it is impossible to eradicate all accidents. That is why we place such emphasis on service excellence in casualty situations. Our priority is to help the member solve the problem at hand as quickly as possible, so ensuring the vessel's swift return to trade. Our guiding principle in all things is a guarantee of fair and equitable treatment. This extends from the assessment of risk to the fixing of premiums and the settling of claims. The membership of The Swedish Club is a real community, actively engaged in sharing operational experience in the crucial areas of safety and loss prevention. In these and other areas, the Club acts as a facilitator, co-ordinating initiatives that benefit all members.
THOMAS MILLER
Thomas Miller is an international provider of market leading insurance services. Most of the businesses we currently own or manage are acknowledged leaders in their chosen market. Our portfolio includes mutual organisations and, increasingly, specialist insurance services businesses.
TOTOTHEO
Tototheo Group is one of the first and considered as the leading supplier of high-quality sophisticated on-board electronic equipment in Cyprus. With the headquarters strategically located in Limassol and offices in Athens, Singapore and Dubai, the Group continues to grow with new locations and services offered worldwide. As an active member of the Cyprus Shipping Community, Tototheo is a member of several local and international organizations. Sharing knowledge and experiences is a basic principle of the company which allows us to grow, dynamically respond to the market needs and even foresee and affect trends and changes. Established in Limassol the Group specializes in innovative, efficient and functional solutions in the fields of satellite and radio communication, automation, navigation systems, ship repairs and spare parts supply. Every day we support our customers with the supply and installation of high quality on-board electronic equipment, maintenance and integration engineer duties, security and surveillance for the equipment in use, online tracking solutions and management tool, consultancy services. Our fast and reliable service through a world-wide network of qualified partners and branches along the international shipping routes enables us to serve merchant fleets, the offshore industry, the fishing industry and governmental organizations.
UTECO
UTECO is a leading manufacturer of Temperature Sensor in Greece with:
Previous experience of forty five (45) years of Sensor/Probe manufacturing,
Know-how, production methods and technology state-of-the-art. A product range, covering all usual measurements which varies from a simple HVAC application to a critical point in a Power Plant.
Production line that fully complies with ISO9001:2008
Well organized export department with deep knowledge of export procedures for each country.
Wide choice of products, for wide range of sectors: Process Industry , Power , Chemical ,Pharma, Plastic, Solar, Building Management, Drinks, Metal, Furnace, Food Processing, Diary, Glass, Packaging, Marine , Oil and Gas, etcSpecial Procedures for OEM business.
Our presence, all these years in high demand and Price Sensitive Markets, has driven us to meet High Manufacturing Standards, Production Flexibility in quantities and delivery times and Customized Products. UTECO's objective is to meet its client's needs and be the most desirable partner fo all of them.
WALLEM
The Wallem Group is a leading provider of technology driven maritime solutions, offering services supporting the complete lifecycle of a vessel from newbuilding supervision to end-of-life recycling guidance. Wallem's extensive portfolio includes asset management, crewing, training, ship management, safety and compliance management and agency services. As one of the largest and most experienced solutions providers globally, Wallem offers world-class support to shipowners by bringing its customer-centric and transparent approach to all aspects of fleet operation. Wallem combines technology and forward-thinking to deliver on safety, technical, and commercial performance without compromise. Wallem believes in collaboration to foster innovation in meeting future needs. Wallem operates globally with a shore-based team of 1000 and more than 7,000 highly qualified seafarers, serving nearly all vessel segments.
World Link Communications
World-Link Communications Inc. delivers cutting-edge connectivity solutions to the maritime industry. We provide satellite based mobile communication services that enhance the competitive edge of our customers. With 30 years of experience the Company maintains long term partnerships with ship owners and ship managers. Our largest customer, a fleet manager of 650 vessels, is a partnership of more than 20 years. We innovate, develop, and support smarter software, cost effective hardware and network based connectivity solutions to deliver the latest in Maritime Cyber-security, Vessel connectivity & Satellite bandwidth optimization, and Crew welfare. Our technical support team attends to vessels' needs around the clock and around the world. Our certified engineers support a fleet of more than 1800 global trading vessels. We serve vessels in the merchant fleet, research, and oil & gas support sectors. We are an independent mobile satellite service provider, maintaining strong vendor relations with satellite operators and hardware manufacturers including Inmarsat, Intellian, and CISCO, among others. Our satellite connectivity solutions use bandwidth from Inmarsat, Iridium, and Global Eagle among others to deliver the most effective solution to our customers. We work with our customers to harden their fleet cyber-security posture, optimize satellite communications onboard their vessels, and enhance their crew welfare services to improve their competitive edge.
3Seas Shipping
A. KARITZIS & ASSOCIATES LLC
AAGE HEMPEL GROUP
African maritime academy
ALBATROSS ADJUSTERS LIMITED
American Bureau of Shipping
American Club
American Hellenic Hull        
Bernhard Schulte Shipmanagement (Cyprus) Ltd
Brandenburg Marine Insurance Brokers
Bureau Veritas
Capital Ship Management Corp
CHRISTODOULOS G. VASSILIADES & Co LLC
COLUMBIA SHIPMANAGEMENT LTD.
CR Ocean Engineering
CYMEPA
Cyprus maritime academy
Cyprus Safety & Health Association
Cyprus Shipping Chamber (CSC)
CYPRUS UNION OF SHIPOWNERS
Diaplous Maritime Services
DNV GL
Dromon Bureau of Shipping
Ducat
ENESEL LIMITED
EPSCO (CYPRUS) LTD
ERMA FIRST
FAMELINE Holding Group
FML SHIP MANAGEMENT LTD
Frederick University
FRS SHIPMANAGEMENT LTD
GAC Group
GEO-CREWING LTD
Globalstar Insurance Brokers Ltd.
GMCG LTD
Green Jakobsen
Greens – Heat Exchange Group
GSSC LTD
Gulf Turbo Solutions
HEMPEL COATINGS
HullWiper Ltd Global HQ
IB Marine
Intergaz Chartering Ltd
Interorient Marine Services Ltd
Intership Navigation Co
Interwood Trading Ltd
Island Oil (Holdings) Ltd
ISOTECH Ltd Environmental Research and Consultancy
JPC Shipmanagement (Cyprus) Ltd
Kalimbassieris Maritime Cyprus Ltd.
Kouros Maritime (Cyprus) Ltd
LAROS
Lemissoler Navigation Co. Ltd
Lemissoler Shipmanagement Ltd
LR
M/s, Nadeem Trading  Corporation (R)
Macgregor
Maestro Shipmanagement Ltd.
Margetis Maritime Consulting
Marichem Marigases
MarineTraffic
Marinus Global
Maritime Laboratories
Marlink
Marlow Navigation Co. Ltd.
Matrix Ship Management LTD
MH Flow Water Technologies Ltd
Michael Kyprianou Advocates
MIE Services Ltd
Oceanic Catering
OCEANKING
OSM Ship Management
P&O Maritime
Palau Registry
Petronav Ship Management Limited
PREVENTION AT SEA
Republic of Cyprus – Shipping Deputy Ministry
RINA
RSR Nemo Shipmanagement LTD
Safebridge Cyprus Ltd.
Safebridge GmbH
Sarnia Marine Insurance Services
SCF Management Services
Schulte Group
Shipmedcare
SOFTimpact Ltd
Star Bulk Shipmanagement Cyprus Limited
Stilvon Traders Ltd
The Swedish Club
Thomas Miller (Hellas) Ltd.
Tototheo Maritime
Tufton Asset Management Ltd
UNIBALTIC SHIPPING LTD
Uniteam Marine Limited
UPT United Product Tankers Limited
UTECO
V.Ships Limited
Vassiliko cement works public company Ltd
Vessel Marine Services
Wallem Group
WIMAFRICA RDC
WISTA Cyprus
Word Link Communications
SAFETY4SEA Limassol Forum 2020: Challenges and opportunities for a sustainable shipping future
The third SAFETY4SEA Limassol Forum successfully concluded on Tuesday 11th of March 2020 at the Columbia Venue Centre of Columbia Plaza, Limassol, Cyprus.
The event was organized by SAFETY4SEA having MacGregor and SQE Marine as lead sponsors. More sponsors of the event included the following organizations: The American P&I Club, American Hellenic Hull Insurance Company, Bureau Veritas, CR Ocean Engineering, Diaplous maritime services, ERMA First, Green Jakobsen, ib, LAROS by Prisma Electronics, MarineTraffic, OCEANKING, Palau International Ship Registry, RISK4SEA, SHIP MED CARE, The Swedish Club, Thomas Miller, TOTOTHEO MARITIME, UTECO, Wallem, and WORLDLINK Communications.
Supporters of the event included CYMEPA, Cyprus Naval Architects & Marine Engineers Association, Cyprus Shipping Chamber, Cyprus Union of Shipowners, Association of Merchant Marine Officers of Cyprus, WISTA Cyprus and YoungShip Cyprus.
The event focused on the main present and future challenges for shipping industry, equally divided to safety and environmental issues. First presentations touched upon the hot issue of sustainability and green shipping challenges, such as alternative fuels, BWM, fuel management and compliance amid the regulatory tsunami the industry has to face. Human element was also high on the agenda, with a dedicated panel focusing on crew wellness and training challenges. Last but not least, discussions moved to loss prevention challenges and solutions, from onboard risks for crews to losses associated with mega box ships.
Main issues discussed
· IMO 2020
· Fuel management
· BWM
· Ammonia as an alternative fuel
· Crew Wellness
· STCW and training challenges
· Loss and mega container ships
· Leadership and expertise at sea
· Human element and behavioral safety
· Digitalization and new technologies
Opening the event, Mr. Apostolos Belokas, Managing Editor, SAFETY4SEA, welcomed the delegates and speakers, thanked sponsors, and gave the word to shipping experts.
In a keynote address to delegates, Frank Coles, Group Chief Executive, Wallem, provided an overview of the current realities shipping has to encounter, highlighting that the industry is neither special, nor immune from the revolution. The longer it resists, the greater the pain is going to be and if it wants to be special, it needs to reinvent itself and "forget the dinosaurs and their havens of denial".
Presentations formed as follows:
Panel 1 – Sustainable Shipping
Opening the first panel, Ilias Tsakiris, CEO, American Hellenic Hull, highlighted that it is time for action for a more sustainable shipping industry and shared the key pillars of focus for the industry to reinvent the way it does business in line with the UN Sustainable Development Goals. Discussing also how the IMO's regulations affect the marine insurance industry, he focused on how marine insurers should respond to environmental, societal and governance risks arising from these regulations.
In his presentation, Giampiero Soncini, Marine Division – Chief Executive Officer, IB Marine, focused on fuel management on board ships, commenting that efficient fuel monitoring can be achieved through digitalization. Sharing the strengths of digitalizing onboard data, he concluded that fuel performance is different in theory and in practice, given that the majority of vessels are old, and that digitalization needs planning in order to be effective.
Andreas Chrysostomou, Chief Strategy Officer, Tototheo Maritime & CEO Marine Fields Holdings Ltd., provided his perception on sustainable shipping of tomorrow, naming the key trends that will shape sustainability transparency and noting that technology will revolutionize the way sustainability reporting is reviewed and compiled. Stressing that the impact to shipping of several new technologies is 'Closer than you Think', he concluded that sustainability concerns makes the uptake more urgent.
Panel 2 – Green Shipping Challenges
Capt. Georgios Stylianidis, Marine Surveyor A', Flag State Directorate – Marine Environment Unit, Shipping Deputy Ministry, Republic of Cyprus referred to the challenges of ballast water management, including the implementation phase and the D-1, D-2 and D-3 Standards. He also presented main points of the experience gained on BWM, including lack of expertise by crew and additional delays followed by the COVID-19 outbreak.
Ioanna Kafka, Naval Architect & Marine Engineer (M.Eng., M.Sc.), Margetis Maritime Consulting shared her views on the newly implemented 2020 sulphur cap, noting that there is no ne-size-fits-all solution for compliance. She also named key threats associated with existent fuels, such as instability, compatibility, cold flow properties and chemical contaminants, stressing that there are many cases of crew negligence. She then provided recommendations for an efficient fuel management onboard, highlighting that it is important to know your fuel during bunkering operations.
Panos Yannoulis, President, OCEANKING, stood on the main retrofitting solutions for the industry to achieve a green footprint; sulphur cap, implementation of Ballast Water Convention, decarbonization and digitalization. Discussing about new technologies that ease current challenges, Mr. Yannoulis provided a presentation of efficient and cost-effective solutions in the fields of EGCS, WBTS and ESD, respectively, with special emphasis on ship retrofitting applications.
Dr. John Kokarakis, Vice President Technology & Business Development, Bureau Veritas, discussed ammonia as a potential solution for carbon-free shipping. During his presentation, Dr. Kokarakis presented the advantages of ammonia on the one hand, and the challenges on the other, adding that difficulties around ammonia can be controlled by technical and regulatory options. He concluded by noting that when the industry implements safety systems, the risks of using ammonia will be similar or lower than for the other fuels.
Panel 3 – Human Element
Opening the third panel, Apostolos Belokas, Managing Editor, SAFETY4SEA, presented key findings of the SAFETY4SEA Crew Wellness Survey, which was conducted within the Q4 of 2019. Mr. Belokas shared the methodology and questionnaire used for the survey, but he mainly focused on the conclusions, which showed that seafarers are most satisfied on their emotional wellbeing and less satisfied on their physical wellbeing. Overall, the survey revealed a satisfying level of satisfaction among the world's seafarers, but more needs to be done.
Capt. Paris Dimitriou, Crewing Manager & Marine & Safety Superintendent, Petronav Ship Management Ltd, looked at the past through an up to date perspective on the shipping industry, aiming to adjust the sails heading into the future. The brief and comprehensive presentation also discussed what led to the introduction of the quality pillars in the shipping industry, leading to some fruitful outcomes to address questions that will improve the shipping of tomorrow.
Concluding the third panel, Dr. Louiza Shahbazyan, SafeMetrix Product Manager, Safebridge Cyprus Ltd & WISTA Cyprus Member, focused on soft skills amid the new shipping landscape, and mostly on the importance of human element in HR Management, as well as key points of training around the ILO, the Maritime Labor Convention and the International Convention on Standards of Training, Certification and Watchkeeping for Seafarers (STCW) and their role in the industry.
Panel 4 – Loss Prevention
Capt. Konstantinos G. Karavasilis, Senior Loss Prevention Executive, Thomas Miller (Hellas) Ltd, provided statistics and examples of the most common causes of P&I accidents, highlighting how the Loss Prevention plays a significant role in minimizing accidents. Moving further, he emphasized that rigorous training and continuous advice are key to eliminate the human factor as an underlying cause of every accident.
Captain VS Parani, HSSEQ Manager, Tufton Asset Management Ltd, discussed the need of expertise, as the keel of effective leadership at sea. Citing maritime casualties and personal experience, Parani argued that STCW certificates are only the starting point. Seafarers and shipping companies need to take ownership of their expertise-building process. Using his 'Porthole model of expertise' and case-studies, Parani illustrates how maritime professionals can engage in the process of continuous professional development.
Costas Karaloizou, Director, Albatross Adjusters Limited, discussed how losses can be minimized in the Mega box ship era. He stressed that the substantial technical challenges due to the size of ultra large container ships make the handling of such casualties extremely demanding. Recent casualties were brought as examples and an inside as to the extent of the losses that can arise from situations brought forward. The need for transparency of information with all parties during a casualty and the crucial role of General Average were key points of the presentation.
Capt. Rohit Tandon, Head of Operations/ DPA/CSO, FML Ship Management Ltd Cyprus, focused on the behavioral safety as key component of an efficient safety culture. Even after best systems and procedures Incidents occur, Capt. Tandon noted, as unsafe behavior is an early warning system for accidents. As such, the key to reinforcing safe behaviors and removing or reducing unsafe ones lies in identifying those behaviors which are critical to safety and then in carrying out regular observations to monitor them.
Closing the presentations, Stavros Meidanis, DPA/CSO, S&Q Manager, Capital Ship Management Corp., provided an overview of the key trends and challenges currently facing the shipping industry. Focusing on the geo-economical tensions, new technologies and operational efficiencies as the main trends shaping the landscape of the industry at the moment, he ended up noting that leadership and adaptability are what an HRO needs to demonstrate in order to move forward.
Video Presentations
All presentations will be made available on YouTube in high resolution within March at the SAFETY4SEA Channel
Speaker Articles
Edited articles with key points of several presentations will be available at safety4sea.com under 'Opinions' column within March
Event Photos
Available at SAFETY4SEA Flickr
Paper Magazine Coverage
Event will be covered on next SAFETY4SEA Log!