2019 SAFETY4SEA Athens Forum
The 2019 SAFETY4SEA Athens Forum is due on Wednesday, 2nd of October in Eugenides Foundation, followed by cocktail reception and you might be interested in!
This is an event aiming at a target group of Technical, Safety, Operations & Marine departments of Ship Operators and other industry stakeholders.
For more information about the 2019 SAFETY4SEA Awards, please click here.
Attendance is FREE, subject to Registration
Scope
Foster Safety Excellence and Sustainable Shipping
Concept
Attendance is FREE, subject to Online Registration
Duration
This will be a FULL DAY event (09:00 – 17:30) followed by cocktail reception.
It will accommodate up to 24 speaker slots in 3 sessions
Target Audience
Ship Operators, Technical, Marine Department & Shipping related audience
Estimated attendance: 600 delegates / 400 Organizations
Agenda

Safety & Quality Regulatory Developments (IMO, EU, US)
HR Management, Training & Development
Human Element, STCW & ILO MLC
Loss Prevention, Risk Management & Vetting
Security & Anti-Piracy
S&Q Compliance & Best Practices

Awards

Open nomination submission and online voting for the following categories:

SAFETY4SEA Dry Bulk Operator Award
SAFETY4SEA Tanker Operator Award
SAFETY4SEA Sustainability Award
SAFETY4SEA Training Award
SAFETY4SEA Technology Award
SAFETY4SEA Initiative Award
SAFETY4SEA Personality Award
SAFETY4SEA Leadership Award

Place
Eugenides Foundation, Athens, , Greece (387 Syggrou Ave) www.eugenfound.edu.gr
Date
WEDNESDAY 02 OCTOBER 2019
Website

events.safety4sea.com/2019-safety4sea-athens-forum/
Attendance is FREE, subject to Registration
You may find details on Sponsoring Options of the event as follows:
SAFETY4SEA Event Guide at https://bit.ly/2WTrsRL
You may review details of previous event as follows:
Details of all previous SAFETY4SEA events may be found here.
With eight (9) SAFETY4SEA Conferences, seven (8) GREEN4SEA Conferences and three (4) SMART4SEA Conferences successfully completed so far, attended by more than 11,000 persons we would like to point out the following benefits:
Why sponsor the event:
This is a unique opportunity to gain visibility in Greece as besides attending delegates the event gets visibility through our Site, Social media, magazine and Media Partners
You will gain wide visibility before, during and after the event via Marketing on our SAFETY4SEA LOG (paper magazine), Social Media, safety4sea.com and YouTube
Why speak and participate in a panel of the event:
This is a unique opportunity to address a wide audience (600+delegates) the majority of which work on a Ship Operator Office
We may assign a 12 min speaker slot with enough time to present a subject plus a 25-30 min round table discussion at the end of each panel
You will gain unique visibility via SAFETY4SEA LOG (paper magazine), Social Media, safety4sea.com article and YouTube presentation
Information will be available soon.
Lead Sponsor
MacGregor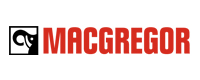 MacGregor is a family of innovators. By offering engineering solutions and services for handling marine cargoes and offshore loads we make the sea more accessible, safe and reliable for those whose livelihood depends on the changing conditions of the sea. To enable that we have a variety of strong product brands and committed experts with a passion for solving challenges – and the power of the sea is sure to provide those.
SQEMARINE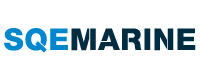 SQE Marine is a leading provider of Safety, Quality and Environmental Solutions providing Consulting, Training and Information products in these areas. We have been successfully providing a product and service range to more than 1,200 clients (based in 75+ countries) over the last 20 years, operating a DNVGL Certified Training Center and a LR ISO 9001 certified management system.
Strong enough to provide immediate response and feedback to all client queries and needs, we provide a range of competitively priced services and timeliness for product / service delivery; we provide foolproof products and services to ensure full after sales support for as long as necessary. Last but not least, technical competence is the core of our management system & operations.
Our vision is to be a leading world class corporation that provides reliable maritime solutions in the areas of Quality, Health, Safety, Environmental, Crisis, Security, and Risk Management. Our mission, therefore, is to provide real life, effective and efficient maritime solutions range including Consulting, Training and Information provision in order to maximize client benefit and minimize risk.
Sponsors
ABS
ABS, a leading international classification society, is guided by its mission to promote security of life, property and the natural environment. ABS has a long and proud association with the Greek ship owning community and continues to support its current fleet and future fleet development. As the Greek fleet has expanded and diversified, ABS has continued to expand and develop its services to Greek ship owners. ABS is a technical partner providing traditional classification services as well as on-the-ground technical services in asset performance, energy efficiency, environmental performance and lifecycle management. Delivering practical and innovative solutions, ABS supports the Greek shipping industry in meeting today's demands as well as future challenges. Greek shipping operations are supported through the local Athens office as well as a global network of surveyors, engineers, researchers and regulatory specialists who work in more than 200 offices in 70 countries around the world
American Club
American Steamship Owners Mutual Protection and Indemnity Association, Inc. (the American Club) was established in New York in 1917. It is the only mutual Protection and Indemnity Club domiciled in the United States – indeed, in the entire Americas. The Club is a member of the International Group of P&I Clubs, a collective of thirteen mutuals which together provide Protection and Indemnity insurance for some 90% of all world shipping. Protection and Indemnity insurance (commonly referred to as "P&I") provides cover to shipowners and charterers against third-party liabilities encountered in their commercial operations. Responsibility for damage to cargo, for pollution, for the death, injury or illness of passengers or crew and for damage to docks and other installations are examples of typical exposures. Running in parallel with a ship's hull and machinery cover, traditional P&I such as that offered by the American Club distinguishes itself from ordinary forms of marine insurance by being based on the not-for-profit principle of mutuality where Members of the Club are both the insurers and the assureds.
Arcadia Shipmanagement Co Ltd
ARCADIA Shipmanagement provides safe and reliable transportation of oil by sea, through a modern fleet, setting top objectives for Safety, Quality and Environmental protection. To achieve these, Arcadia is dedicated to develop and sustain a strong working relationship with all parties involved in International oil trade, based upon mutual trust and reliability.
Safety is enhanced by establishing a risk assessment system for hazard identification, risk management and control, adressing guidance for the prevention of errors, hazardous situations and incidents, through reporting and investigation procedures and providing training of personnel at Company's in-house maritime training centre and by attending externally provided courses.
Quality is maintained by undertaking auditing and evaluation process, with commitment towards the continual improvement of HSQE performance, through setting and measuring various Key Performance Indicators, analysing N/C reports, reviewing findings from internal audits ashore and onboard.
The Environment is protected by preserving and whenever possible, further reducing the burden on the environment by setting and achieving tougher voluntary standards, such as Green Award. Moreover, by aiming for the reduction of identified environmental impacts of Company activities to air, sea and land, to the possible extend and seeking to conserve energy and materials, through recycling and waste reduction programs.
Blue Planet Shipping Ltd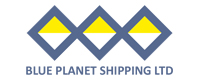 Blue Planet Shipping Ltd (BPS) was established and based at Piraeus since 1996, to manage 8 Dry Bulk Carriers.
In 1998, BPS split into two separate companies. BPS retained its root name and Third Millenium Shipping Ltd (TMS) was set up to manage vessels for different owners.
BPS managed 7 out of the 8 vessels; (AKMI – ARIS – EVMAR – COSMAR – ALMAVITA – AFROS & ALKIMOS) and the management of the ASTROMAR was undertaken by TMS.
In 2002, clients of the company placed an order for 6 New Building Supramax vessels in China, of which 5 were delivered in 2003 and 1 in 2004.
The new vessels (APOLLON – APEX – AKMI – EVNIA – NICOLAOS A and AVRA) were registered under Cyprus and Greek Flags.
With the company by then managing a total of 14 vessels, it began recruiting different nationalities to man the ships, focusing mainly on Greek, Ukrainian, Burmese and Moroccan crews.
https://www.blueplanetshipping.gr/
Bureau Veritas
Bureau Veritas is a world leader in laboratory testing, inspection and certification services, serving the marine and offshore industries, providing classification, certification, and technical services – including fuel testing. BV works closely with clients to help them optimize the safety and performance of their assets. Active across all ship types, BV provides leading expertise in a wide variety of specialized vessels including LNGs, ultra large containers, FSRU/FSUs and expedition class cruise ships. A key area for BV is supporting safety and new technology across the gas supply chain and is the classification market leader in new orders for LNG fueled ships and LNG bunker vessels. Created in 1828, the Group has over 74,000 employees in about 1,400 offices and laboratories worldwide and a coherent network of 2.300 high qualified marine surveyors and experts, operating on 180 survey center stations covering 90 countries. BV is listed on Euronext Paris and belongs to the Next 20 index.
Capital Shipmanagement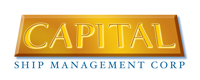 Capital Ship Management Corp. ('Capital') is a distinguished oceangoing vessel operator, offering comprehensive services in every aspect of ship management, currently operating a fleet of 55 vessels including 41 tankers (6 VLCCs, 5 Suezmaxes, 2 Aframax, 27 MR/Handy product tankers and 1 small tanker), 4 modern Capesize bulk carriers and 10 container carriers with a total dwt of 5.70 million tons approx. Capital is a a subsidiary of Capital Maritime & Trading Corp. The fleet under management includes the vessels of Nasdaq-listed Capital Product Partners L.P.
Chandris (Hellas) Inc.
Chandris (Hellas) Inc. is a Ship Management Company which specializes in the management and operation of oil tankers, chemical tankers and bulk carriers.
Chandris management philosophy is to maintain a high number of experienced and motivated personnel onshore and at sea, having adopted a strict policy of safety and preventive maintenance on board our vessels.
Originally established in 1915, the Chandris Fleet operated throughout the 1920s, 1930s and up until the Second World War. In the 1950s and 1960s embarked on an active new building program in order to rebuild its fleet.
In this period, Chandris (Hellas) Inc. became the fleet's main managing company and by the 1980s, the average number of ships ranged between 20 to 30 with an average size of 1.2-1.5 million dead weight tones (DWT)
In 1997 Chandris (Hellas) Inc. went back to the Newbuilding yards in order to renew and enlarge its fleet with top tier yards in South Korea and Japan. By 2011, the Company had expanded by more than 300% of the Company's total DWT and by 2013 Chandris (Hellas) Inc. successfully oversaw and managed 26 technologically advanced Newbuildings
Today Chandris (Hellas) Inc. manages close to 3 million dead weight tons (DWT). The vessels fly the Hellenic (and other) Flags and have multinational crews.
ClassNK
Nippon Kaiji Kyokai, known as ClassNK or NK, is a ship classification society. The Society is actively engaged in a growing range of ship related activities and services aimed at contributing to promoting the protection of human life and property at sea as well as protection of the marine environment.
ClassNK is dedicated to ensuring the safety of life and property at sea, and the prevention of pollution of the marine environment. To achieve this mission ClassNK will: Focus on delivering the highest quality classification services, by the highest quality personnel, while maintaining its totally independent third party, non-profit status.
Focus on the development of relevant rules, procedures and guidance, and maintain and develop its commitment to scientific and technological research and development. Maintain and develop its global operations in line with the needs of clients using its services. ClassNK has earned an outstanding reputation for its long-standing dedication to safeguarding life and property at sea and preventing marine pollution through the establishment of universally recognized standards for the design, construction and maintenance of ships and other marine structures.
The principal work of the Society's expert technical staff is to undertake surveys to ensure that the rules which it has developed are applied to newbuildings and existing ships to ensure their safety. The rules cover not only hull structures, but also propulsion systems, electrics,electronic systems, safety equipment, cargo handling gear, and various other areas. ClassNK's surveyors work in shipbuilding and repair yards and at ports across the world, wherever they June be called upon to examine the condition of a ship.
The Head Office is located in Tokyo and in Chiba, Japan, and there are branch offices at the major Japanese and overseas cities throughout the world. (see Contact us) As of the end of July 2019, the Society had 9,096 ships totaling over 254 million g.t. under class. This figure represents approximately 20 percent of the world merchant fleet currently under class.
Costamare Inc.
Costamare Inc. is one of the world's leading owners and providers of containerships for charter. We have 45 years of history in the international shipping industry and a fleet of 76 containerships, with a total capacity of approximately 541,000 TEU, including five newbuild containerships currently under construction. Eleven of our containerships have been acquired pursuant to the Framework Deed with York Capital Management by vessel-owning joint venture entities in which we hold a minority equity interest.
Costamare Inc.'s common stock, Series B Preferred Stock, Series C Preferred Stock, Series D Preferred Stock and Series E Preferred Stock trade on the New York Stock Exchange under the symbols "CMRE", "CMRE PR B", "CMRE PR C", "CMRE PR D" and "CMRE PR E", respectively.
Diaplous Maritime Services
DIAPLOUS Maritime Services Maritime Services is a leading maritime security provider, delivering first class services to an ever-expanding portfolio of shipping companies from all over the globe, including some of the largest oil majors.
Established in Cyprus, in October 2010, and having a branch in Athens, Greece, DIAPLOUS has grown exponentially over the last years, broadening and multiplying its client base, as well as amassing a wealth of invaluable operational experience.
The Company's mission is to provide the shipping industry with a wide range of efficient solutions. In particular, we provide unarmed and armed services within the High Risk Area in the Indian Ocean, and we are also prepared to offer similar services in West Africa and other piracy areas, whenever the existing situation allows.
Everything we do, is guided by our core values: Safety, Quality and Trust.
The company continually improves the suitability, adequacy and effectiveness of its IMS (Integrated Management System), while evaluating its objectives and continuing suitability, adequacy and effectiveness through the Management Review procedure, so it can achieve its goals, taking into account a number of parameters which include the Company's performance, incidents reports, training needs and customers' evaluation.
Dorian LPG
Dorian LPG is a pure-play LPG shipping company and a leading owner and operator of modern VLGCs. Dorian LPG currently has four modern VLGCs and one pressurized LPG vessel on the water. Dorian LPG has 18 ECO VLGC newbuildings due for delivery in 2014, 2015 and 2016 from HHI and Daewoo Shipping and Marine Engineering Ltd., including the 13 that it acquired from Scorpio Tankers. Dorian LPG has offices in Connecticut, London, and Piraeus.Dorian LPG is incorporated in the Republic of The Marshall Islands.
Eastern Mediterranean Maritime Limited (EASTMED)
Eastern Mediterranean Maritime Limited (EASTMED) offers seaborne transportation services to the energy, industrial and agricultural sectors. Our reputation has been built on the quality services we provide to our customers, over the 42 years of our operation by linking supply and demand regions of the world, with shipping operation excellence.
Our solid expertise in the ocean transportation business helps our customers to execute their strategy, create new opportunities and improve their performance against peers.
By operating a fleet of world class tankers we move crude oil and its products across the globe. We cooperate with the petroleum industry players and provide midstream services to equity producers, refineries and traders.
We also work together with leading food and grain processing companies, helping them to transport safely and efficiently bulks of agricultural products from the farms to the markets of the world.
Gaitas & Chalos, P.C
Gaitas & Chalos, P.C. is a law firm that specializes in shipping law. It represents shipowners' interests in the United States and worldwide within its area of expertise in commercial and transactional matters, regulatory enforcement, and contentious litigation. It is based in Houston, Texas, the largest energy port of the United States. The firm's Houston office is also strategically located near the ports of Corpus Christi, Freeport, Beaumont, Port Arthur, Sabine, Southern Louisiana, Plaquemines, and Baton Rouge, which move the highest export volume of U.S. cargoes. The practice of Gaitas & Chalos has its origins and foundations in the business of shipping, addressing the industry's need for knowledgeable, practical, and effective handling of legal issues.
Green Jakobsen
Green-Jakobsen A/S is a maritime consultancy offering ship owners, operators, ship management companies and maritime entities a unique combination of skillsets that encompasses all aspects of managing the human factor in shipping. Our approach is to analyse, diagnose and then improve the safety mindset, leadership and human resource performance of people on shore and at sea.
Our combined decades of experience with proven, custom-made programs is the foundation of our work. By balancing industry knowhow with out-of-box thinking, we transform strategy into daily work by using tangible tools which we implement alongside our customers on board and in the office.
We are a group of people who combine our academic, seafaring and business experience and we are based in Copenhagen, Manila, Athens and Mumbai, with some 30 employees in total.
Our areas of expertise are:
Maritime safety performance – reducing LTIF, providing strong tools and methods to support the safety initiatives and focus on behaviour and actions
Maritime leadership – training leaders to fulfil the performance driving role, providing knowledge and tools to act as competent leaders on board and ashore
HR performance and management – linking the management and development of people and their competencies with leadership skills and safety performance
Soft skills courses – offering a wide range of subjects for company specific courses and seminars
Measure and develop safety performance – strengthening a proactive safety culture in an ongoing cycle in a plug-and-play solution including on board training and development
www.green-jakobsen.com and www.safety-delta.com
Hellenic Mutual War Risks Association
The Hellenic Mutual War Risks Club is run by, for, and in the interests of its Members, providing superior cover for ships of virtually any type or size operating under the Hellenic flag. As a mutual club, we have a clear mission: "We combine flexibility with tradition and the highest levels of service to provide Members of the Greek shipping community with specialist, mutual war risks insurance that is second to none." We are proud of our heritage, but we never stand still. We are flexible in adapting to the changing risks facing our Members and the changing profile of the Hellenic shipping community. From initial enquiry, to day-to-day operating queries and in the event of support, we provide skilled technical assistance based on real experience.
Latsco Shipping Ltd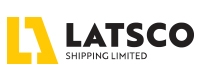 Latsco Shipping Ltd. has been established in 1997 and is located at Kifisia. Latsco provides with operational, technical, financial and ship building services, focusing on fundamental principles of quality, integrity, safety, health, environmental protection and energy efficiency, with established programmes for performance excellence, profitability and growth of management of clean energy transportation vessels. Latsco pursues all entrepreneurial ventures with ethics, integrity, consistency to incident-free operations and ultimate aspiration of providing excellent services through long-lasting customer relationships. Latsco's history begins over half a century ago as part of Latsis Companies' Group having the 8,750 dwt M/T "SPIROS" as the first vessel under its management. Within 60's and 70's, fleet expanded significantly through adopting numerous vessels (tankers and other types), numbering about 60 vessels with the majority of them trading under "PETROLA" name. In 1982, fleet's technical manager was renamed "BILINDER MARINE CORPORATION SA" and its management and expansion of approximately 90 vessels (various sizes/types) totalling 3.5 mil dwt began. Central position in fleet was occupied by 6 ULCCs including the "HELLAS FOS" (largest ever built ULCC with total carrying capacity of 555,000 dwt). Currently, CMM manages a fleet of 15 vessels (MRs, LR2, VLGCs), while another 9 vessels shall be delivered up to 2018.
Marshall Islands Registry
International Registries, Inc. and its affiliates (IRI) provide administrative and technical support to the Republic of the Marshall Islands (RMI) Maritime and Corporate Registries. The RMI Registry is the third largest registry in the world, surpassing 134 million gross tons and 3,885 registered vessels at the end of July 2016. IRI has a network of 27 worldwide offices that have the ability to register a vessel or yacht, including those under construction, record a mortgage or financing charter, incorporate a company, issue seafarer documentation, and service clientele.
The quality of the RMI fleet can be measured by the RMI's continued White List status on both the Paris and Tokyo Memorandums of Understanding (MoUs). The RMI also meets the flag criteria for a low risk ship under the Paris MoU's New Inspection Regime, and has qualified for the United States Coast Guard's Qualship 21 roster for 12 consecutive years, which is unprecedented.
The most important asset to the Registry is its customers and IRI strives to provide them with full service from any office, 24 hours a day. To learn more, visit www.register-iri.com.
MINERVA Marine
Minerva Marine Inc. was established in 1996 by Andreas J. Martinos and to this day remains a private and independent company.
Minerva quickly grew from a tanker manager of 6 vessels to the committed Aframax operational leader that it is today. Minerva has further expanded its operations to include, from MRs to VLCCs (Chemical Product and crude oil carriers) in the tanker segment, and Capesize in the bulker segment.
Today, Minerva has established business with all major oil companies, while it has grown into a valued ice partner for most of the Baltic charterers. The company continues to engage in new business partnerships, having the customers' ever-changing needs always at the forefront.
Neptune Lines Shipping
Neptune Lines Shipping and Managing Enterprises SA is a leading finished vehicle logistics provider, offering transportation and shipping solutions to manufacturers and shippers of cars and high & heavy cargoes. Through our modern fleet of Pure Car & Truck Carrier (PCTC) vessels and our expansive agency network and operational expertise, we provide short sea transportation solutions to almost 30 countries and more than 70 key ports, focusing on the Mediterranean, North Europe and Black Sea.
Orpheus Marine Transport Corporation
Orpheus Marine Transport Corporation (OMTC) is a ship-management company based in Athens, Greece. OMTC operate a very modern fleet of high-specification, fuel-efficient vessels in the Dry-Bulk and Tanker sectors. All vessels are built at the world's most reputable shipyards to ensure the best build-quality, steelwork and technical innovation available. OMTC uses Lyras Maritime Ltd. as exclusive London Agents, benefitting from the extensive experience and contacts of the Lyras Family
RISK4SEA
RISK4SEA is an online intelligence platform providing PSC inspection analytics & benchmarking. Using big data analytics an ISM manager may benchmark his ships, fleet & company against industry standards and get a clear insight of his performance gaps and a roadmap to continually improve.
RISK4SEA provides several useful reports for specific time periods in order to help ISM Managers to:
– Identify possible weaknesses
– Find the current PSC status of a Country or Port that their managed vessels is going to trade
– Prepare to address local PSC requirements
– Benchmark their performance with other similar fleets and operators
Users may review the KPIs and inspection analytics for the last Quarter, last 4Qs or 12Qs (i.e. 3 years) or for a specific calendar year.
Standard Club
The Standard Club is a mutual insurance association and member of the International Group of P&I clubs, owned by its shipowner members and controlled by a board of directors drawn from the membership. The club has been insuring shipowners, operators and charterers for their liabilities to third parties for over 100 years and insures about 10% of the world fleet.
The Standard Club prides itself on quality of service to members, and sets great store in responsiveness and support at all times, especially in times of crisis. Claims are managed from one of our 6 international offices, and our global reach is expanded by our correspondent network. We also put an emphasis on financial strength and stability, which has resulted in an S&P A rating and no unbudgeted supplementary calls for over 20 years.
The Loss Prevention department works to minimise losses through ship surveys, member risk reviews and a programme of educational events and publications. The loss prevention team is continuously developing its tools and training its personnel to enable it to provide expert technical and loss prevention advice to members round the clock.
The Safety and Loss Advisory Committees are key to the club's loss prevention initiatives and meet twice yearly to discuss claim trends and industry issues. Various initiatives have come as a result of the committee meetings, such as the member risk review programme, introduced in 1993 and unique to all International Group clubs
T&T SALVAGE
T&T SALVAGE, a member company of the Teichman Group, is committed to serving the emergency response needs of its clients under the highest standards of safety and quality. The Teichman Group since 1957 has grown to become a leading service provider to the international maritime and offshore petroleum industries.
T&T SALVAGE, www.ttsalvage.com, Global response services are supported by salvage stations in Singapore, Rotterdam, Hamburg and South America. The Group owns and maintain a comprehensive inventory of salvage, firefighting systems, ship-to-ship (STS) lightering systems, anti-pollution systems, three-dimensional sonar, ROVs, and advanced diving systems all packaged so it can be rapidly transported by air, land or sea. The portable assets are complemented by floating heavy lift and salvage support vessels ready to meet both routine and emergency response challenges. In addition, the Group includes an in-house design and fabrication department available on a 24 hour basis to support any urgent in-situ needs a field salvage team may have during an operation.
T&T SALVAGE is a Member of the American Salvage Association (ASA), the International Salvage Union (ISU), the North American Environmental Protection Association (NAMEPA) and the Association of Diving Contractors International (ADCI).
Trafalgar Navigation
Trafalgar Navigation was established in 2016 to meet the need of external navigation audits as identified by TMSA. Gibraltar was chosen as the company base due to its proximity to one of the world's major maritime crossroads. Consultants are based close to other key sea routes such as the English Channel, Danish Straits, Singapore and China ready to respond to clients requests.
All our consultants are Nautical Institute qualified and progressively will also hold the competency assessor's qualification.
The assessments include elements of inspection, audit and assessments and are a holistic approach to navigation activities. They provide support and encouragement to the bridge teams whilst identifying areas of improvement. A thorough assessment takes forty hours to complete and best performed when a period of intense navigation is undertaken (Malacca Strait, Dover Strait or similar).
Principle customers include tanker and bulk carrier owners and operators
Training has been undertaken on behalf of The Nautical Institute at numerous centres around the world including London, Liverpool, Aberdeen, Rotterdam, Antwerp, Hong Kong, Singapore, Sydney, Melbourne and Auckland.
Tsakos Group of Companies
The Tsakos Group traces its origins deep in the passage of time, well beyond its almost half a century continuous activity and growth. It's roots can be found at the heart of the maritime tradition of Greece, in the metropolis of Greek shipping, the Aegean archipelago island of Chios. For Captain Panagiotis Tsakos, the founder of the Group, going to sea was a natural course, a matter of destiny. Following a generations' long tradition in shipping, he advanced through the ranks of deck officer until he became a shipmaster and eventually a shipping executive. It was equally natural for him to lead a small group of investors on to the acquisition of his first ship. Joined by his family and friends and prompted by his life time companion and wife Dr Irene Saroglou-Tsakos, he led that little company to its current size and diversity. With the active encouragement and support of colleagues and the active involvement of his children Nikolas and Maria, the company was fast expanded sustaining a steady growth through the troughs highs and lows, of the industry . Tsakos Shipping and Trading S.A. was the first of the companies to comprise what now is known as the "Tsakos Group of Companies". Over the ensuing years, the Group established a number of affiliated and associated companies around the globe significantly expanding its shipping activities and world-wide operational capability while building a reputation of solid performance in reliable maritime transport services, thereby acquiring a strong reputation within the shipping industry as the preferred partner of choice for a wide range of entrepreneurs.
UK P&I Club
The UK P&I Club is one of the oldest P&I clubs in the world. It provides Protection and Indemnity insurance in respect of third party liabilities and expenses arising from owning ships or operating ships as principals. One of the largest mutual marine protection and indemnity organisations it insures over 200 million tonnes of owned and chartered ships from more than fifty countries across the globe.
Who Should Attend
This is a must attend event for all companies and individuals interested in Ship Technology and Sustainable Shipping, including:
Ship owners
Ship Manager Company Staff (Technical, Marine, Operations, Safety & Quality)
Maritime professionals
Regulatory & government authorities
Flag state representatives
Classification societies representatives
Marine Insurers & P&I Executives
Experts on information technologies (IT) onboard
Other relevant with smart technologies Industry Organizations/ Executives/ Experts
---
Delegate Helpdesk
General Information
Who can I contact for more information on the event?
Please contact the organizers directly at e-mail: info [at] safety4sea [dot] com
Registration
How do I register?
To register you should fill in the online registration form and follow the instructions contained in the Registration Form.
Is the event free to attend for the delegates?
Attendance to the event is FREE subject to online registration. In case you are interested, please complete the online registration form and confirm with the organizers. FREE attendance includes coffee, snacks and drinks during breaks plus lunch at the event venue. Attendance does NOT include accommodation and/or travelling or parking which should be paid in by the delegates as decided/applicable. Speaker Presentations, Conference DVD and Certificates of attendance will be available through the organizers after the event, at no additional cost, ONLY to SAFETY4SEA subscribers.
What happens if I am unable to attend despite being registered?
Appreciate if you could inform the organizers by e-mail as soon as possible before the event.
At the event
Where is the event being held and how do I get there?
The event location is Eugenides Foundation, Athens. You may find instructions here.
What happens when I get to the event venue?
When you arrive at the event please go to the registration desk and collect your badge which should be worn at all times. Welcome coffee and snacks are available during registration and breaks.
After the event
How may I evaluate and comment on the event?
You may comment with the organizers at any time, during or after the event. Furthermore an event evaluation form will be available online after the event to complete anonymously any comments you may have.
How can I order Speaker Presentations, Conference DVD or Certificates of Attendance?
Speaker Presentations and Certificates of attendance will be available through the organizers after the event, at no additional cost, ONLY to SAFETY4SEA subscribers. Conference DVD may be available at additional cost to those interested.
Please contact the organizers directly at e-mail: info [at] safety4sea [dot] com
---
We look forward to welcoming you at this event!