2019 SAFETY4SEA Athens Forum
For more information about the
2019 SAFETY

4SEA

Awards
, please click
here
.
The 2019 SAFETY4SEA Athens Forum successfully concluded on Wednesday 2nd of October, in Eugenides Foundation, Athens, attracting 650 delegates from 260 organizations.
Discussions varied among key safety challenges affecting the industry, as well as the hot issue of sustainable shipping. The human element, amid a growing shift in automation and new technologies, was high on the agenda, including discussions on safety models, on seafarers' wellbeing, and on the journey of shipping organizations to the adoption of a safety culture.
For more information about the 2019 SAFETY4SEA Awards, please click here.
Event Timetable
Welcome Coffee & Registration [ 08:00 – 09:00 ]
Panel # 1 – Towards Sustainable Shipping [09:00 – 10:00]
Apostolos Belokas, Founder & Managing Editor, SAFETY4SEA
Presentation video l Brief Article
Stavros Meidanis, DPA/CSO, S&Q Manager, Capital Ship Management Corp. – Key Trends And Challenges For The Future Of Shipping
Presentation video l Brief Article
John Kokarakis, Director Technical Business Development, Bureau Veritas – The 10 Commandments of Handling Safely 2020-Compliant Fuel
Presentation video l Brief Article
Stavros Niotis, Principal Engineer OEP, ABS – Addressing Training Requirements on LNG fueled Ships
Presentation video l Brief Article
20 min Panel Discussion & Questions Open to the floor
Panel # 2 –Human Element [10:00 – 11:15]
Yves Vandenborn, Director of Loss Prevention, Standard Club – Standard Safety: Seafarer Well-being
Presentation video l Brief Article
Maria Progoulaki, Regional Representative and Senior Consultant, Green-Jakobsen A/S – Sustainable safety culture: how to make it, not fake it
Presentation video l Brief Article
John Southam, Loss Prevention Executive, The North of England P&I Club – Safety Management 2.0 a Sea Change in Approach
Presentation video l Brief Article
Manit Chander, Chief Executive Officer, HiLo Maritime Risk Management – A New Human Factor Model
Presentation video l Brief Article
20 min Panel Discussion & Questions Open to the floor
Coffee Break [ 11:15 – 11:45 ]
Panel # 3 – Loss Prevention & Best Practices [ 11:45 – 12:45]
Rod Lingard, Director, Hellenic War Risks – War Risk/Loss Prevention Trends and Best Practices
Presentation video l Brief Article
Daniel A. Tadros, Chief Legal Officer, American Club – Calling at US Ports: Always be Prepared – Preventing criminal prosecution
Presentation video l Brief Article
George A. Gaitas, Attorney and Partner, Gaitas & Chalos, P.C – Take Warning: United States enforcement of MARPOL Annex VI regulations after 2020
Presentation video l Brief Article
David Nichol, Senior Loss Prevention Executive, UK P&I Club – Mooring Safety
Presentation video l Brief Article
20 min Panel Discussion & Questions Open to the floor
Panel # 4 – Lessons to be learned [ 12:45 – 14:00]
Mark Bull, Director, Trafalgar Navigation – The need to update regulations, in particular COLREGS
Presentation video l Brief Article
Elias Psyllos, Vice President Commercial and Risk Management, T&T Salvage – Lessons learned from emergency response incidents
Presentation video l Brief Article
Jim Allsworth, Regional Director – Claims Director, C-Solutions – Proactive handling of marine claims
Presentation video l Brief Article
Yannis Botonakis, Insurance & Claims Manager, Chartworld Shipping Corp
Presentation video l Brief Article
20 min Panel Discussion & Questions Open to the floor
Lunch Break [ 14:00 – 15:00 ]
Panel # 5 – Vetting [15:00 – 16:00]
Stylianos V. Dafermos, DPA / HSQE & Vetting Manager / Training Officer, AVIN International
Tasos Kartsimadakis, Vetting & Inspections Manager, Tsakos Columbia Shipmanagement
Panagiotis Mpikas, HSQE – Marine Manager, DPA / CSO / MR, EURONAV Ship Management (Hellas) Ltd
Mark Bull, Director, Trafalgar Navigation
60 min Panel Discussion & Questions Open to the floor
Panel # 6 – Training [ 16:00 – 17:00 ]
Dimitrios Fokas, Training Manager, Maran Tankers
Capt. Dimitrios Aslanoglou, Training Manager, Eletson
Evangelos Tzitzis, Training Manager, LATSCO
Erik Green, Managing Director and Partner, Green-Jakobsen A/S
60 min Panel Discussion & Questions Open to the floor
Conference Closing [17:00 – 17:05]
Cocktail Reception [17:05 – 18:00]
Speaker presentations of the forum in PDF are available online for SAFETY4SEA Plus subscribers
Jim Allsworth, Regional Director – Claims Director, C-Solutions
Jim comes from a ship-owning family background and is a graduate in Maritime Business and Law and Naval Architecture at Plymouth. He worked in the family shipping business until 1990 when he joined the Admiralty department of a major London Shipping law firm. Jim's areas of specialty are Emergency Response Management and Coordination of all types of Shipping casualties in particular claims control in collision, salvage and wreck removal. He regularly advises ISU salvage companies, IG Clubs and non IG liability Underwriters, Owners, Hull Underwriters and Governments (including the British Government). He regularly handles all types of salvage Arbitrations and is one of only a handful of practitioners internationally who has handled in excess of 200 Lloyds Open Form salvage contracts. Jim joined C Solutions in 2008. C Solutions are a specialist Marine Claims Consultant combining legal expertise with commercial, technical and practical advice. He relocated to Greece in 2018 to set up C Solutions Greek presence before amalgamating with TCI in 2019.
Capt. Dimitrios Aslanoglou, Training Manager, Eletson
Dimitrios Aslanoglou was born in 1961 in Athens. He growed up in Andros island, his father's homeland. In 1980 he started a career at the sea on ocean going ships Bulks and tankers. Reaching the rank of Master, he worked on ships for 27 years. He continued his maritime career in a Shipping Company managing the department seagoing personnel for 6 years and continues on the training department for seafarers . Several times has been mentioned for the value of Greek seafarers and Greek shipowners, through his publications in newspapers and newsletters. He believes that the improvement of safety though appropriated training, is the best way, to buld up and maintain crew welfare too. The key for this achievement, is communication. His moto about communication is: "The 20% of the effective communication, is how well you know something and the rest 80%, is how well you feel, what you know". So the main concern is, to make the crew understand that, they have to feel "WHAT SAFETY IS", mostly, than to learn about " WHAT SAFETY IS".
Apostolos Belokas, Managing Director, SAFETY4SEA
Apostolos is a Maritime Safety, Quality & Environmental Expert, Consultant, Trainer and Project Manager with more than 25 years background in shipping as Technical, Marine, Safety & Training Superintendent and Consultant. He entered the industry back in early 90's as Engineering Superintendent with a leading ship manager operating a mixed fleet of bulk and oil/chemical tankers. He then shifted to regulatory compliance and QHSE as superintendent and later as a Consultant and Trainer. Apo has successfully completed a wide range of QHSE projects including 250+ management system projects (ISM/ISO 9001-14001-18001/TMSA/MLC), 500 vessel and office audits to various standards and he has trained more than 8,000 people in a wide variety of QHSE subjects. He has also presented and chaired to more than 40 conferences. He holds Mechanical Engineering Bachelor and Master's specialising in Energy & Environment and Master's Degree in Maritime Business and Business Administration (MBA), all of them awarded with distinction. Apostolos is the Managing Director of SQE MARINE, SQE ACADEMY and Managing Director of SAFETY4SEA.
Yannis Botonakis, Insurance & Claims Manager, Chartworld Shipping Corp
Capt. Mark Bull, Director, Trafalgar Navigation
Mark Bull commenced his career 49 years ago and is currently a Marine Consultant specialising in Navigation Assessments and Navigation Assessor training. He is a Fellow of The Nautical Institute, member of council and member of their technical committee. He spent 27 years at sea, including 5 in command; 12 years in shipmanagement in senior positions; 3 years in P&I Loss Prevention and 7 years as a consultant
Manit Chander, CEO, HiLo Maritime Risk Management
After almost 2 decades aboard Tankers, including as a Master Mariner, Manit worked as an independent consultant managing cost efficiency, sales optimisation and growth strategy. Manit moved into Shell Shipping & Maritime as Strategy Manager where he began to develop HiLo. As HiLo CEO, and a sailor himself, Manit is passionate about championing the needs and safety of seafarers. Manit holds an MBA from London Business School in Strategy and Finance.
Capt. Stylianos V. Dafermos, DPA / HSQE & Vetting Manager / Training Officer, AVIN INTERNATIONAL
Graduated from Captain's Merchant Marine Naval Academy of Hydra and started his carrier as a deck officer on board AVIN INTERNATIONAL fleet vessels. Holder of Master Mariner Class A certificate with eighteen (18) years' of sea experience on board AVIN's fleet tanker vessels. Since 2003 shifted to regulatory compliance and HSQE issues as a Marine Superintendent and since 2007 in managerial positions as DPA/HSQE and Vetting Manager / Training Officer
Dimitrios Fokas, Training Manager, Maran Tankers
Dimitris Fokas is the Training Manager of Angelicoussis Shipping Group based in Greece. He is 59 years old, married with 2 children. He graduated as a Naval Architect and Marine Engineer from the National Technical University of Athens in 1983. He joined the Hellenic Ministry of Mercantile Marine as an officer of the Hellenic Coast Guard in 1984. He served in Piraeus port authority until 1993 as Port State Control officer, and then in Merchant Ships Inspection Service until 2001. In 2001 he was appointed as the technical representative of Greece to IMO in London for 2 years. He then joined the European Maritime Safety Agency (EMSA) in Brussels as senior assessor of Classification Societies for a period of 3 years until 2007. He served as Director of Safety of Navigation in the Hellenic Coast Guard, responsible among others for the Joint Rescue Coordination Center, for 2 years until his retirement in 2009. He then worked as Area Quality Manager of Germanischer Lloyd, until June 2011, when he joined the Angelicoussis Shipping Group as Training Manager. He is the vice chair of INTERTANKO Human Element committee.
George A. Gaitas, Attorney and Partner, Gaitas & Chalos, P.C
George Gaitas is the managing partner of the law firm GAITAS & CHALOS, P.C. which is based in Houston, Texas and has maritime law as its sole area of practice, and more specifically, shipping law, in the broader commercial sense of this term. Advising and representing shipowners in matters of marine regulatory compliance is also part of the firm's work. The client base of GAITAS & CHALOS includes several Greek vessel owners. George was born in Greece and pursued all of his university studies in the United States. In the field of maritime law, he completed his studies at Tulane University School of Law from where he received his LL.M. in 1977. Of his 40 years of practice of maritime law, he has spent more than one half of these working in Greece as counsel of shipping companies, and the rest in the U.S.A. in private practice in the field of his specialization.
Erik Green, Managing Director and Partner, Green-Jakobsen A/S
Erik Green is one of the founders of Green-Jakobsen in 2001. He graduated as a Naval Architect in 1990 and has a master's degree in organisational learning and development. Within the maritime segment Erik's expertise mostly relates to the development of corporate and individual safety culture (competencies), marine HR and leadership development. As a strategic business consultant with more than 20 years of experience Erik is specialised in helping companies develop both at a strategic, tactical and operational level. His professional competence covers marine HR and safety projects involving both employees and employers and he is an experienced project manager, subject matter expert, strategic executive coach and as a strategic business consultant. Furthermore, Erik is continuously engaged in the development of Green-Jakobsen's own leadership training concept, and safety maturity development concept and methods.
Anastasios C. Kartsimadakis, Vetting & Inspections Manager, Tsakos Columbia Shipmanagement (TCM) S.A.
Mr. Kartsimadakis graduated in 2004 from the Mercantile Marine Academy of Engineers in Chios. In 2007 he was awarded an MSc, with distinction, in Shipping Management by the department of Shipping Trade and Transport of the University of the Aegean. In 2017, he was promoted to Chief Engineer, following a nine years sea service onboard a diversified range of tankers and bulk carriers with Tsakos Shipping and Trading S.A.
Mr. Kartsimadakis has been serving on Tsakos Group of Companies since 2008. He assumed the position of Vetting and Inspections Manager of Tsakos Columbia Shipmanagement as of July 2017.
Dr.John Kokarakis, Director Technical Business Development, Bureau Veritas
Dr Kokarakis a 1979 graduate of National Technical University of Athens, holds PhD (1986) and Masters degrees in Naval Architecture (1983) and Mechanical Engineering (1984) from the University of Michigan. He worked for over ten years as a consultant undertaking technical problems worldwide. His specialization was in the area of technical investigation of marine accidents. In his capacity as a forensic engineer he participated in the technical investigation of the Exxon Valdez grounding, the Space Shuttle Challenger disaster, the drillship Sea-Crest capsize, the Piper Alpha fire and explosion, the Aleutian Enterprise foundering in Alaska as well as many other accidents of less notoriety. In addition, he was a technical consultant for SEALAND, APL, MATSON Navigation, Chevron and other companies. The last twenty years he works in Greece, in the area of classification. Having served in the plan approval office of American Bureau of Shipping in Piraeus, he then joined Germanischer Lloyd heading their tanker and bulk carrier team in Greece. He is currently the Technical Director of Bureau Veritas in the Hellenic and Black Sea & Adriatic Zone. In his duties Dr. Kokarakis is responsible for the smooth technical operation in the Zone as well as in the harmonic cooperation with the BV offices worldwide to the benefit of the BV clients. He is a member of SNAME since 1976 and a Fellow of the Society. He is currently the Chairman of the Greek Section since 2014. He has also served as International Vice President of the Society and a Member of the Fellows Committee.
Rod Lingard, Director, Hellenic War Risks
Rod is a Master Mariner and has degrees in, Nautical Studies, Law and an MBA. After 11 years at sea, mainly on bulk carriers, Rod worked as a cargo superintendent for a short while before joining the Sunderland P&I Club in 1987 and then Thomas Miller/The UK P&I Club in 1991. Rod became a Syndicate Manager with Thomas Miller in 1995 and he managed several different Syndicates, including Thomas Miller (Hellas) Ltd from 2008 to 2014, providing claims handling and advisory services to UK P&I and UK Defence Club Members. Rod returned from Greece to London in 2014 to become the joint Managing Director of Thomas Miller War Risk Services Limited the consultants to the Managers of the Hellenic Mutual War Risks Association (Bermuda) Limited and in April 2016, in addition to keeping his war role, Rod moved to the Isle of Man and recently became Chairman of Thomas Miller (Isle of Man) Limited.
Stavros Meidanis, DPA/CSO, S&Q Manager, Capital Ship Management Corp.
Stavros Meidanis, with over 22 years experience in shipping industry, started his career as independent surveyor/marine consultant performed plethora of safety surveys, along with the development of numerous Safety Management Systems for different types of vessels. In 1999, he joined Lloyd's Register of Shipping (LRS) and worked as a Marine Surveyor and Quality Lead Auditor. In 2006, he was appointed Marine Client Manager for Lloyd's Register, based in Piraeus. From November 2008, he was promoted to Global Manager/ Principal Surveyor for Marine Management and Safety Systems. He was also responsible for the implementation of LR's Group Strategy regarding Marine Management Systems in the Supply Chain across the world. From August 2013, he joined the leading Shipping Company Capital Ship Management Corp, taking the position of DPA/CSO and Safety &Quality Manager. He is responsible for Capital Ship Management fleet –total of 70 vessels, including Oil/ Chemical Tankers, Bulk Carriers and Containers. He is also responsible for the Safety Performance of the fleet, focusing to safety, environmental and energy performance. Stavros holds Diplomas in Marine Engineering, Marine Surveying and LNG vessels and LNG Ship Operations. He also holds Bsc in Economics and Business Administration and MBA. He also completed the reputable LSE Executive Programme and Institute of Chartered Ship Brokers Association's (ICS) Commercial Management in Shipping annual programme. Finally, Stavros has published a plethora of technical papers and studies and delivered several presentation in shipping industry and has being Clinical Professor/ Guest Lecturer in several academic institutions.
Captain Panagiotis Mpikas, HSQE Marine DPA, CSO, EURONAV
Captain Panagiotis Mpikas has undertaken the role of Health, Safety, Quality and Environmental Manager (DPA, CSO, MR) of the seagoing fleet of Euronav as of 1 April 2016. He was the HSQE Manager / DPA / CSO / MR for the Offshore units since September 2012. From 2008 until 2012 he held the position of Marine Superintendent in Euronav Hellas. He has been a Captain on board Euronav vessels since 2005. He started his career at the age of 20 as Apprentice Officer on board a single hull V-Plus. His entire sea service was spent on board Ceres Hellenic and Euronav vessels. He graduated in 1995 from the Merchant Marine Academy for deck officers on the island of Inousses. He obtained his Chief Officer (2000) and Captain Class A (2005) licenses from the Hellenic Merchant Marine Officers' Training Center. He is a member of Intertanko – OCIMF joined working group for Lesson's Learned as well as an Observer on the Intertanko Vetting Committee.
David Nichol, Senior Loss Prevention Executive, UK P&I Club
David Nichol is a master mariner with 39 years of experience in the shipping industry. After sea service on tankers, bulk carriers and OBO's, he worked as a ship surveyor and marine consultant for 18 years performing a wide range of casualty investigations, ship inspections and cargo surveys, with the majority of assignments being P&I related. From 2010, he was employed as a P&I Club senior claims executive before joining the loss prevention department of the UK P&I Club 3 years ago. David is based is the UK Club's Piraeus office assisting members with loss prevention advice, training and education initiatives, as well as carrying out regular shipboard P&I risk assessments
Stavros Niotis, Principal Engineer, ABS
Stavros Niotis joined ABS in November 2013 as Engineer, Gas Center in Greece. His role focuses on all projects related to Gas Carriers and Gas fueled ships. He is involved on Rule development, innovative designs review and on providing technical advice to ABS engineering and clients for various gas technology aspects.
Niotis has worked as a Naval Architect and Marine Engineer for more than ten years, including work as a Plan Approval Surveyor for Lloyd's Register in London, where he specialized in LNG membrane tanks.. Prior to this he worked for Ceres LNG services where he was involved in New Buildings plan approval, Dry Dock repairs and other technical and operational projects.
He has also worked as Junior Researcher in coordination with the School of Naval Architects and Marine Engineers (NTUA) on European Research Projects for Dynamic Ship stability (SAFEDOR) and for Ship Designs based on Risk Analysis for Fire spreading and Ship evacuation (FIREPROOF).
Niotis graduated from the School of Naval Architects and Marine Engineers at the National Technical University of Athens (NTUA), and holds a Masters of Engineering (MEng.)
Dr. Maria Progoulaki, Regional Representative and Senior Consultant, Green-Jakobsen A/S
Dr. Maria Progoulaki is the regional representative of Green-Jakobsen in Greece and Cyprus, and Senior Consultant since 2017. Maria is a Maritime Economist; she holds a PhD on the Management of multicultural human resources in shipping. She has 12 years of experience in consultancy, teaching and international research in Maritime Human Resource Management, cross-cultural management and the Maritime Labour Convention (MLC2006). Her professional competence covers marine HR and safety projects. As part of GJ international team, Maria develops tailor-made HR processes, leadership training concepts and safety strategies for shipping companies, with a focus on integrated maritime HR processes. Maria also offers professional courses on soft skills and safety leadership to shipping companies' office and sea personnel.
Elias Psyllos, Vice President Commercial and Risk Management, T&T Salvage
Elias Psyllos is the Vice President of the Commercial and Risk Management Department of T&T Salvage based in Houston Texas. He is responsible for commercial, legal, and technical support to daily global company operations. He supports business development and client relationship management activities. He also oversees internal insurance and risk management matters to include policy management and claims reporting and acts as Project Manager on company operations. Prior experience includes 15 years as a Risk Manager for a London-Greek Shipowning Group. He was overall responsible for the Group's Marine Insurance and claims. For 4 years he served as a member of the Group's Marine Operations Team, actively involved in the management of Oil Tanker and Bulk Carrier fleets
John Southam, Loss Prevention Executive, The North of England P&I Club
John is a Master Mariner and joined from a survey and marine consultancy company. Previous to this, John was engaged in shipyard operations conducting new build DP vessel projects in Asia as an owners project representative. He also worked at sea for 16 years, initially on Container Vessels with P&O Nedlloyd, and then on board offshore vessels including a range of DP vessels, AHTS, PSVs, drilling units, and offshore wind farm construction lift boats.
Daniel A. Tadros, Chief Legal Officer, American Club – Calling at US Ports: Always be Prepared – Preventing criminal prosecution
Dan Tadros serves as Chief Legal Officer for Shipowners Claims Bureau, Inc., managers of the American Club. In this role, Dan has oversight of compliance and corporate governance, and offers legal support to all other departments, including Underwriting and Claims, as well as the Club's offices in London, Piraeus, Shanghai, Hong Kong and Houston. Dan joined the American Club's senior management team in July 2019 with extensive experience in P&I, FD&D and Owners' matters, having previously served as legal correspondent for many of the International Group Clubs. As a maritime lawyer with New Orleans and Houston based Chaffe McCall, LLP, the last 10 years as Practice Area Coordinator for the firm's Admiralty Section, Dan dealt with a wide variety of maritime matters, including, oil pollution, environmental criminal matters, collisions, allisions, charter party disputes, cargo, personal injury, maritime liens and vessel arrests.Dan received a Bachelor of Arts degree from the University of Florida and his Juris Doctor from Loyola University College of Law – New Orleans, Louisiana. Dan is fluent in Modern Greek and is admitted to practice before the U.S. Fifth and Sixth Circuit Courts of Appeal, the U.S. District Courts for the Eastern, Western and Middle Districts of Louisiana, the Supreme Court of Louisiana, and the U.S. District Court for the Southern District of Texas. He is a member of the Maritime Law Association of the United States.
Evangelos Tzitzis, Training Manager, LATSCO
Evangelos Tzitzis is a Naval Architect & Marine Engineer (NTUA), holding an MSc in Marine Policy Cardiff University. Returning from the UK he joined Hellenic Coast Guard as Technical Officer (Chief of class). He served 6 years with various position such as Head of Seamen's Enlistment- Recruitment Department (Rafina Port Authority), Head of Main Inspection Office (Port State Control, PARIS MoU) at the complex of western Cyclades island (Aegean Sea), Deputy Head of Department of International Organizations & Classification Societies and finally Head of Department of Account Management Department Ship Inspection & Record. Next he joined American Bureau of Shipping where he served 2 years in S. Korea as new building surveyor (LNG, Oil/Chem Projects) in DSME and SPP Goseong Shipyards. In parallel he became a Divisional QEMS Internal Auditor. Currently he serves -for the past 6 years- as Training Manager of Latso Marine Management Inc & Marla Tankers (Latsis Group),being a founding member of LMM Maritime Training Center (MTC)
Yves Vandenborn, Director of Loss Prevention, Standard Club
Yves Vandenborn is a master mariner and sailed with Exmar Nv. Belgium on chemical/product, LNG and LPG tankers. Since coming ashore in 2003, Yves has worked as a marine superintendent with a Singapore/Indonesian shipowner. He set up the ISM system and assisted the company in obtaining TMSA level 2 rating and Oil Major approval for the fleet. Yves worked as an independent marine surveyor from 2006 until 2010 undertaking numerous P&I condition surveys, oil major SIRE pre-vettings, TMSA audits, pre-purchase surveys, bulk carrier hatch cover ultra-sonic tests, etc. Yves joined Charles Taylor in February 2010 as an in-house marine surveyor for the Singapore office of The Standard Club. In July 2013 he took over as Director of Loss Prevention for The Standard Club. As the director he is responsible for the risk assessment programme for the club's membership worldwide. He is further responsible for the loss prevention initiatives, the club's loss prevention publications and technical advice to the membership, as well as to the underwriting and claims departments.
Lead Sponsor
ABS
ABS, a leading international classification society, is guided by its mission to promote security of life, property and the natural environment. ABS has a long and proud association with the Greek ship owning community and continues to support its current fleet and future fleet development. As the Greek fleet has expanded and diversified, ABS has continued to expand and develop its services to Greek ship owners. ABS is a technical partner providing traditional classification services as well as on-the-ground technical services in asset performance, energy efficiency, environmental performance and lifecycle management. Delivering practical and innovative solutions, ABS supports the Greek shipping industry in meeting today's demands as well as future challenges. Greek shipping operations are supported through the local Athens office as well as a global network of surveyors, engineers, researchers and regulatory specialists who work in more than 200 offices in 70 countries around the world
MacGregor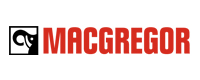 MacGregor is a family of innovators. By offering engineering solutions and services for handling marine cargoes and offshore loads we make the sea more accessible, safe and reliable for those whose livelihood depends on the changing conditions of the sea. To enable that we have a variety of strong product brands and committed experts with a passion for solving challenges – and the power of the sea is sure to provide those.
SQEMARINE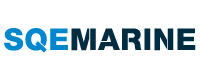 SQE Marine is a leading provider of Safety, Quality and Environmental Solutions providing Consulting, Training and Information products in these areas. We have been successfully providing a product and service range to more than 1,200 clients (based in 75+ countries) over the last 20 years, operating a DNVGL Certified Training Center and a LR ISO 9001 certified management system.
Strong enough to provide immediate response and feedback to all client queries and needs, we provide a range of competitively priced services and timeliness for product / service delivery; we provide foolproof products and services to ensure full after sales support for as long as necessary. Last but not least, technical competence is the core of our management system & operations.
Our vision is to be a leading world class corporation that provides reliable maritime solutions in the areas of Quality, Health, Safety, Environmental, Crisis, Security, and Risk Management. Our mission, therefore, is to provide real life, effective and efficient maritime solutions range including Consulting, Training and Information provision in order to maximize client benefit and minimize risk.
Sponsors
American Club
American Steamship Owners Mutual Protection and Indemnity Association, Inc. (the American Club) was established in New York in 1917. It is the only mutual Protection and Indemnity Club domiciled in the United States – indeed, in the entire Americas. The Club is a member of the International Group of P&I Clubs, a collective of thirteen mutuals which together provide Protection and Indemnity insurance for some 90% of all world shipping. Protection and Indemnity insurance (commonly referred to as "P&I") provides cover to shipowners and charterers against third-party liabilities encountered in their commercial operations. Responsibility for damage to cargo, for pollution, for the death, injury or illness of passengers or crew and for damage to docks and other installations are examples of typical exposures. Running in parallel with a ship's hull and machinery cover, traditional P&I such as that offered by the American Club distinguishes itself from ordinary forms of marine insurance by being based on the not-for-profit principle of mutuality where Members of the Club are both the insurers and the assureds.
Arcadia Shipmanagement Co Ltd
ARCADIA Shipmanagement provides safe and reliable transportation of oil by sea, through a modern fleet, setting top objectives for Safety, Quality and Environmental protection. To achieve these, Arcadia is dedicated to develop and sustain a strong working relationship with all parties involved in International oil trade, based upon mutual trust and reliability.
Safety is enhanced by establishing a risk assessment system for hazard identification, risk management and control, adressing guidance for the prevention of errors, hazardous situations and incidents, through reporting and investigation procedures and providing training of personnel at Company's in-house maritime training centre and by attending externally provided courses.
Quality is maintained by undertaking auditing and evaluation process, with commitment towards the continual improvement of HSQE performance, through setting and measuring various Key Performance Indicators, analysing N/C reports, reviewing findings from internal audits ashore and onboard.
The Environment is protected by preserving and whenever possible, further reducing the burden on the environment by setting and achieving tougher voluntary standards, such as Green Award. Moreover, by aiming for the reduction of identified environmental impacts of Company activities to air, sea and land, to the possible extend and seeking to conserve energy and materials, through recycling and waste reduction programs.
Blue Planet Shipping Ltd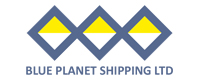 Blue Planet Shipping Ltd (BPS) was established and based at Piraeus since 1996, to manage 8 Dry Bulk Carriers.
In 1998, BPS split into two separate companies. BPS retained its root name and Third Millenium Shipping Ltd (TMS) was set up to manage vessels for different owners.
BPS managed 7 out of the 8 vessels; (AKMI – ARIS – EVMAR – COSMAR – ALMAVITA – AFROS & ALKIMOS) and the management of the ASTROMAR was undertaken by TMS.
In 2002, clients of the company placed an order for 6 New Building Supramax vessels in China, of which 5 were delivered in 2003 and 1 in 2004.
The new vessels (APOLLON – APEX – AKMI – EVNIA – NICOLAOS A and AVRA) were registered under Cyprus and Greek Flags.
With the company by then managing a total of 14 vessels, it began recruiting different nationalities to man the ships, focusing mainly on Greek, Ukrainian, Burmese and Moroccan crews.
https://www.blueplanetshipping.gr/
Bureau Veritas
Bureau Veritas is a world leader in laboratory testing, inspection and certification services, serving the marine and offshore industries, providing classification, certification, and technical services – including fuel testing. BV works closely with clients to help them optimize the safety and performance of their assets. Active across all ship types, BV provides leading expertise in a wide variety of specialized vessels including LNGs, ultra large containers, FSRU/FSUs and expedition class cruise ships. A key area for BV is supporting safety and new technology across the gas supply chain and is the classification market leader in new orders for LNG fueled ships and LNG bunker vessels. Created in 1828, the Group has over 74,000 employees in about 1,400 offices and laboratories worldwide and a coherent network of 2.300 high qualified marine surveyors and experts, operating on 180 survey center stations covering 90 countries. BV is listed on Euronext Paris and belongs to the Next 20 index.
Capital Shipmanagement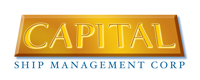 Capital Ship Management Corp. ('Capital') is a distinguished oceangoing vessel operator, offering comprehensive services in every aspect of ship management, currently operating a fleet of 55 vessels including 41 tankers (6 VLCCs, 5 Suezmaxes, 2 Aframax, 27 MR/Handy product tankers and 1 small tanker), 4 modern Capesize bulk carriers and 10 container carriers with a total dwt of 5.70 million tons approx. Capital is a a subsidiary of Capital Maritime & Trading Corp. The fleet under management includes the vessels of Nasdaq-listed Capital Product Partners L.P.
Chandris (Hellas) Inc.
Chandris (Hellas) Inc. is a Ship Management Company which specializes in the management and operation of oil tankers, chemical tankers and bulk carriers.
Chandris management philosophy is to maintain a high number of experienced and motivated personnel onshore and at sea, having adopted a strict policy of safety and preventive maintenance on board our vessels.
Originally established in 1915, the Chandris Fleet operated throughout the 1920s, 1930s and up until the Second World War. In the 1950s and 1960s embarked on an active new building program in order to rebuild its fleet.
In this period, Chandris (Hellas) Inc. became the fleet's main managing company and by the 1980s, the average number of ships ranged between 20 to 30 with an average size of 1.2-1.5 million dead weight tones (DWT)
In 1997 Chandris (Hellas) Inc. went back to the Newbuilding yards in order to renew and enlarge its fleet with top tier yards in South Korea and Japan. By 2011, the Company had expanded by more than 300% of the Company's total DWT and by 2013 Chandris (Hellas) Inc. successfully oversaw and managed 26 technologically advanced Newbuildings
Today Chandris (Hellas) Inc. manages close to 3 million dead weight tons (DWT). The vessels fly the Hellenic (and other) Flags and have multinational crews.
ClassNK
Nippon Kaiji Kyokai, known as ClassNK or NK, is a ship classification society. The Society is actively engaged in a growing range of ship related activities and services aimed at contributing to promoting the protection of human life and property at sea as well as protection of the marine environment.
ClassNK is dedicated to ensuring the safety of life and property at sea, and the prevention of pollution of the marine environment. To achieve this mission ClassNK will: Focus on delivering the highest quality classification services, by the highest quality personnel, while maintaining its totally independent third party, non-profit status.
Focus on the development of relevant rules, procedures and guidance, and maintain and develop its commitment to scientific and technological research and development. Maintain and develop its global operations in line with the needs of clients using its services. ClassNK has earned an outstanding reputation for its long-standing dedication to safeguarding life and property at sea and preventing marine pollution through the establishment of universally recognized standards for the design, construction and maintenance of ships and other marine structures.
The principal work of the Society's expert technical staff is to undertake surveys to ensure that the rules which it has developed are applied to newbuildings and existing ships to ensure their safety. The rules cover not only hull structures, but also propulsion systems, electrics,electronic systems, safety equipment, cargo handling gear, and various other areas. ClassNK's surveyors work in shipbuilding and repair yards and at ports across the world, wherever they June be called upon to examine the condition of a ship.
The Head Office is located in Tokyo and in Chiba, Japan, and there are branch offices at the major Japanese and overseas cities throughout the world. (see Contact us) As of the end of July 2019, the Society had 9,096 ships totaling over 254 million g.t. under class. This figure represents approximately 20 percent of the world merchant fleet currently under class.
Costamare Inc.
Costamare Inc. is one of the world's leading owners and providers of containerships for charter. We have 45 years of history in the international shipping industry and a fleet of 76 containerships, with a total capacity of approximately 541,000 TEU, including five newbuild containerships currently under construction. Eleven of our containerships have been acquired pursuant to the Framework Deed with York Capital Management by vessel-owning joint venture entities in which we hold a minority equity interest.
Costamare Inc.'s common stock, Series B Preferred Stock, Series C Preferred Stock, Series D Preferred Stock and Series E Preferred Stock trade on the New York Stock Exchange under the symbols "CMRE", "CMRE PR B", "CMRE PR C", "CMRE PR D" and "CMRE PR E", respectively.
Diaplous Maritime Services
DIAPLOUS Maritime Services Maritime Services is a leading maritime security provider, delivering first class services to an ever-expanding portfolio of shipping companies from all over the globe, including some of the largest oil majors.
Established in Cyprus, in October 2010, and having a branch in Athens, Greece, DIAPLOUS has grown exponentially over the last years, broadening and multiplying its client base, as well as amassing a wealth of invaluable operational experience.
The Company's mission is to provide the shipping industry with a wide range of efficient solutions. In particular, we provide unarmed and armed services within the High Risk Area in the Indian Ocean, and we are also prepared to offer similar services in West Africa and other piracy areas, whenever the existing situation allows.
Everything we do, is guided by our core values: Safety, Quality and Trust.
The company continually improves the suitability, adequacy and effectiveness of its IMS (Integrated Management System), while evaluating its objectives and continuing suitability, adequacy and effectiveness through the Management Review procedure, so it can achieve its goals, taking into account a number of parameters which include the Company's performance, incidents reports, training needs and customers' evaluation.
Dorian LPG
Dorian LPG is a pure-play LPG shipping company and a leading owner and operator of modern VLGCs. Dorian LPG currently has four modern VLGCs and one pressurized LPG vessel on the water. Dorian LPG has 18 ECO VLGC newbuildings due for delivery in 2014, 2015 and 2016 from HHI and Daewoo Shipping and Marine Engineering Ltd., including the 13 that it acquired from Scorpio Tankers. Dorian LPG has offices in Connecticut, London, and Piraeus.Dorian LPG is incorporated in the Republic of The Marshall Islands.
Eastern Mediterranean Maritime Limited (EASTMED)
Eastern Mediterranean Maritime Limited (EASTMED) offers seaborne transportation services to the energy, industrial and agricultural sectors. Our reputation has been built on the quality services we provide to our customers, over the 42 years of our operation by linking supply and demand regions of the world, with shipping operation excellence.
Our solid expertise in the ocean transportation business helps our customers to execute their strategy, create new opportunities and improve their performance against peers.
By operating a fleet of world class tankers we move crude oil and its products across the globe. We cooperate with the petroleum industry players and provide midstream services to equity producers, refineries and traders.
We also work together with leading food and grain processing companies, helping them to transport safely and efficiently bulks of agricultural products from the farms to the markets of the world.
Gaitas & Chalos, P.C
Gaitas & Chalos, P.C. is a law firm that specializes in shipping law. It represents shipowners' interests in the United States and worldwide within its area of expertise in commercial and transactional matters, regulatory enforcement, and contentious litigation. It is based in Houston, Texas, the largest energy port of the United States. The firm's Houston office is also strategically located near the ports of Corpus Christi, Freeport, Beaumont, Port Arthur, Sabine, Southern Louisiana, Plaquemines, and Baton Rouge, which move the highest export volume of U.S. cargoes. The practice of Gaitas & Chalos has its origins and foundations in the business of shipping, addressing the industry's need for knowledgeable, practical, and effective handling of legal issues.
Green Jakobsen
Green-Jakobsen A/S is a maritime consultancy offering ship owners, operators, ship management companies and maritime entities a unique combination of skillsets that encompasses all aspects of managing the human factor in shipping. Our approach is to analyse, diagnose and then improve the safety mindset, leadership and human resource performance of people on shore and at sea.
Our combined decades of experience with proven, custom-made programs is the foundation of our work. By balancing industry knowhow with out-of-box thinking, we transform strategy into daily work by using tangible tools which we implement alongside our customers on board and in the office.
We are a group of people who combine our academic, seafaring and business experience and we are based in Copenhagen, Manila, Athens and Mumbai, with some 30 employees in total.
Our areas of expertise are:
Maritime safety performance – reducing LTIF, providing strong tools and methods to support the safety initiatives and focus on behaviour and actions
Maritime leadership – training leaders to fulfil the performance driving role, providing knowledge and tools to act as competent leaders on board and ashore
HR performance and management – linking the management and development of people and their competencies with leadership skills and safety performance
Soft skills courses – offering a wide range of subjects for company specific courses and seminars
Measure and develop safety performance – strengthening a proactive safety culture in an ongoing cycle in a plug-and-play solution including on board training and development
www.green-jakobsen.com and www.safety-delta.com
Hellenic Mutual War Risks Association
The Hellenic Mutual War Risks Club is run by, for, and in the interests of its Members, providing superior cover for ships of virtually any type or size operating under the Hellenic flag. As a mutual club, we have a clear mission: "We combine flexibility with tradition and the highest levels of service to provide Members of the Greek shipping community with specialist, mutual war risks insurance that is second to none." We are proud of our heritage, but we never stand still. We are flexible in adapting to the changing risks facing our Members and the changing profile of the Hellenic shipping community. From initial enquiry, to day-to-day operating queries and in the event of support, we provide skilled technical assistance based on real experience.
Latsco Marine Management Inc.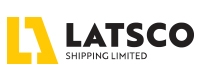 Latsco Marine Management Inc. a subsidiary company of Latsco Shipping Ltd., has been established 1st January 2019 and is currently located at Kifisia. Latsco's history begins over half a century ago as part of Latsis Companies' Group. Latsco provides operational, technical, financial and ship building services, focusing on fundamental principles of quality, integrity, safety, health, environmental protection and energy efficiency, with established programmes for performance excellence, profitability and growth of management of clean energy transportation vessels. Latsco pursues all entrepreneurial ventures with ethics, integrity, consistency to incident-free operations and ultimate aspiration of providing excellent services through long-lasting customer relationships. Currently, LMM Inc. manages a fleet of 27 vessels (MRs, LR2, VLGCs), while another 2 vessels shall be delivered up to 2020.
Marshall Islands Registry
International Registries, Inc. and its affiliates (IRI) provide administrative and technical support to the Republic of the Marshall Islands (RMI) Maritime and Corporate Registries. The RMI Registry is the third largest registry in the world, surpassing 134 million gross tons and 3,885 registered vessels at the end of July 2016. IRI has a network of 27 worldwide offices that have the ability to register a vessel or yacht, including those under construction, record a mortgage or financing charter, incorporate a company, issue seafarer documentation, and service clientele.
The quality of the RMI fleet can be measured by the RMI's continued White List status on both the Paris and Tokyo Memorandums of Understanding (MoUs). The RMI also meets the flag criteria for a low risk ship under the Paris MoU's New Inspection Regime, and has qualified for the United States Coast Guard's Qualship 21 roster for 12 consecutive years, which is unprecedented.
The most important asset to the Registry is its customers and IRI strives to provide them with full service from any office, 24 hours a day. To learn more, visit www.register-iri.com.
MINERVA Marine
Minerva Marine Inc. was established in 1996 by Andreas J. Martinos and to this day remains a private and independent company.
Minerva quickly grew from a tanker manager of 6 vessels to the committed Aframax operational leader that it is today. Minerva has further expanded its operations to include, from MRs to VLCCs (Chemical Product and crude oil carriers) in the tanker segment, and Capesize in the bulker segment.
Today, Minerva has established business with all major oil companies, while it has grown into a valued ice partner for most of the Baltic charterers. The company continues to engage in new business partnerships, having the customers' ever-changing needs always at the forefront.
Neptune Lines Shipping
Neptune Lines Shipping and Managing Enterprises SA is a leading finished vehicle logistics provider, offering transportation and shipping solutions to manufacturers and shippers of cars and high & heavy cargoes. Through our modern fleet of Pure Car & Truck Carrier (PCTC) vessels and our expansive agency network and operational expertise, we provide short sea transportation solutions to almost 30 countries and more than 70 key ports, focusing on the Mediterranean, North Europe and Black Sea.
North P&I Club
North P&I Club is a leading global marine insurer providing P&I, FD&D, war risks and ancillary insurance to 195 million GT of owned and chartered tonnage. Through its guaranteed subsidiary Sunderland Marine, North is also a leading insurer of fishing vessels, small craft and aquaculture risks. The Standard and Poor's 'A' rated Club is based in Newcastle upon Tyne, UK with regional offices and subsidiaries in China (Hong Kong and Shanghai), Greece, Japan, Singapore, USA and Sunderland Marine offices worldwide. North is a leading member of the International Group of P&I Clubs (IG), with over 12% of the IG's owned tonnage. The 13 IG clubs provide liability cover for approximately 90% of the world's ocean-going tonnage and, as a member of the IG, North protects and promotes the interests of the international shipping industry
Orpheus Marine Transport Corporation
Orpheus Marine Transport Corporation (OMTC) is a ship-management company based in Athens, Greece. OMTC operate a very modern fleet of high-specification, fuel-efficient vessels in the Dry-Bulk and Tanker sectors. All vessels are built at the world's most reputable shipyards to ensure the best build-quality, steelwork and technical innovation available. OMTC uses Lyras Maritime Ltd. as exclusive London Agents, benefitting from the extensive experience and contacts of the Lyras Family
RISK4SEA
RISK4SEA is an online intelligence platform providing PSC inspection analytics & benchmarking. Using big data analytics an ISM manager may benchmark his ships, fleet & company against industry standards and get a clear insight of his performance gaps and a roadmap to continually improve.
RISK4SEA provides several useful reports for specific time periods in order to help ISM Managers to:
– Identify possible weaknesses
– Find the current PSC status of a Country or Port that their managed vessels is going to trade
– Prepare to address local PSC requirements
– Benchmark their performance with other similar fleets and operators
Users may review the KPIs and inspection analytics for the last Quarter, last 4Qs or 12Qs (i.e. 3 years) or for a specific calendar year.
Standard Club
The Standard Club is a mutual insurance association and member of the International Group of P&I clubs, owned by its shipowner members and controlled by a board of directors drawn from the membership. The club has been insuring shipowners, operators and charterers for their liabilities to third parties for over 100 years and insures about 10% of the world fleet.
The Standard Club prides itself on quality of service to members, and sets great store in responsiveness and support at all times, especially in times of crisis. Claims are managed from one of our 6 international offices, and our global reach is expanded by our correspondent network. We also put an emphasis on financial strength and stability, which has resulted in an S&P A rating and no unbudgeted supplementary calls for over 20 years.
The Loss Prevention department works to minimise losses through ship surveys, member risk reviews and a programme of educational events and publications. The loss prevention team is continuously developing its tools and training its personnel to enable it to provide expert technical and loss prevention advice to members round the clock.
The Safety and Loss Advisory Committees are key to the club's loss prevention initiatives and meet twice yearly to discuss claim trends and industry issues. Various initiatives have come as a result of the committee meetings, such as the member risk review programme, introduced in 1993 and unique to all International Group clubs
T&T SALVAGE
T&T SALVAGE, a member company of the Teichman Group, is committed to serving the emergency response needs of its clients under the highest standards of safety and quality. The Teichman Group since 1957 has grown to become a leading service provider to the international maritime and offshore petroleum industries.
T&T SALVAGE, www.ttsalvage.com, Global response services are supported by salvage stations in Singapore, Rotterdam, Hamburg and South America. The Group owns and maintain a comprehensive inventory of salvage, firefighting systems, ship-to-ship (STS) lightering systems, anti-pollution systems, three-dimensional sonar, ROVs, and advanced diving systems all packaged so it can be rapidly transported by air, land or sea. The portable assets are complemented by floating heavy lift and salvage support vessels ready to meet both routine and emergency response challenges. In addition, the Group includes an in-house design and fabrication department available on a 24 hour basis to support any urgent in-situ needs a field salvage team may have during an operation.
T&T SALVAGE is a Member of the American Salvage Association (ASA), the International Salvage Union (ISU), the North American Environmental Protection Association (NAMEPA) and the Association of Diving Contractors International (ADCI).
Trafalgar Navigation
Trafalgar Navigation was established in 2016 to meet the need of external navigation audits as identified by TMSA. Gibraltar was chosen as the company base due to its proximity to one of the world's major maritime crossroads. Consultants are based close to other key sea routes such as the English Channel, Danish Straits, Singapore and China ready to respond to clients requests.
All our consultants are Nautical Institute qualified and progressively will also hold the competency assessor's qualification.
The assessments include elements of inspection, audit and assessments and are a holistic approach to navigation activities. They provide support and encouragement to the bridge teams whilst identifying areas of improvement. A thorough assessment takes forty hours to complete and best performed when a period of intense navigation is undertaken (Malacca Strait, Dover Strait or similar).
Principle customers include tanker and bulk carrier owners and operators
Training has been undertaken on behalf of The Nautical Institute at numerous centres around the world including London, Liverpool, Aberdeen, Rotterdam, Antwerp, Hong Kong, Singapore, Sydney, Melbourne and Auckland.
Tsakos Group of Companies
The Tsakos Group traces its origins deep in the passage of time, well beyond its almost half a century continuous activity and growth. It's roots can be found at the heart of the maritime tradition of Greece, in the metropolis of Greek shipping, the Aegean archipelago island of Chios. For Captain Panagiotis Tsakos, the founder of the Group, going to sea was a natural course, a matter of destiny. Following a generations' long tradition in shipping, he advanced through the ranks of deck officer until he became a shipmaster and eventually a shipping executive. It was equally natural for him to lead a small group of investors on to the acquisition of his first ship. Joined by his family and friends and prompted by his life time companion and wife Dr Irene Saroglou-Tsakos, he led that little company to its current size and diversity. With the active encouragement and support of colleagues and the active involvement of his children Nikolas and Maria, the company was fast expanded sustaining a steady growth through the troughs highs and lows, of the industry . Tsakos Shipping and Trading S.A. was the first of the companies to comprise what now is known as the "Tsakos Group of Companies". Over the ensuing years, the Group established a number of affiliated and associated companies around the globe significantly expanding its shipping activities and world-wide operational capability while building a reputation of solid performance in reliable maritime transport services, thereby acquiring a strong reputation within the shipping industry as the preferred partner of choice for a wide range of entrepreneurs.
UK P&I Club
The UK P&I Club is one of the oldest P&I clubs in the world. It provides Protection and Indemnity insurance in respect of third party liabilities and expenses arising from owning ships or operating ships as principals. One of the largest mutual marine protection and indemnity organisations it insures over 200 million tonnes of owned and chartered ships from more than fifty countries across the globe.
A.B. Maritime Inc.
A.E. Nomikos Shipping Inv. Ltd.
Abacus Marine Consultants
ABB SA
ABS
ADK Maritime Pte Ltd
Adriatico Crewing – Ukraine
Aegean Shipping Management S.A.
Alberta Shipmanagement Ltd.
Alcyon Shipping Co. Ltd.
Alexander Moore SA
Allseas Marine SA
Alma Shipmanagement & Trading S.A.
Alpha Bulkers Shipmanagement Inc.
Alsace Ship Management
Amalthia Marine Inc.
AMMITEC
AMS Ship Management
Antipollution
AP Companies Global Solution
APT Info Systems S.A
Arema Development Solutions
Argo Travel
Arista Shipping
Ariston Navigation Corp.
Asterismos Navigation Corporation
Atlantic Bulk Carriers Management Ltd
Atlantis Management Inc.
Atlas Marine SA
Avin International
Azora Marine Company
Benetech Shipping S.A.
Bernhard Schulte Shipmanagement (Hellas) SPLLC
BHCC – British Hellenic Chamber of Commerce
Blank Rome LLP
Blue Planet Shipping Ltd.
Bulkseas Marine Management S.A.
Bureau Veritas
Capital Ship Management Corp.
Central Mare Inc.
Central Ship Management Ltd (DMCC)
Century Bulk Carriers Management Co.
Chandris (Hellas) Inc
Chartworld Shipping Corporation
China Classification Society
Chios Navigation (Hellas) Ltd
CLASSNK
Columbia Shipmanagement Ltd
Costamare Shipping Company S.A.
C-Solutions
Dalex Shipping Co. S.A.
Danaos Shipping Co. Ltd.
Delek Transport Agency Inc.
Diana Shipping Services S.A
Dianik Shipmanagement LLC
Diaplous Maritime Services
Digital Ship Management
Dioryx Maritime Corporation
Ditas Deniz Isletmeciligi Ve Tankerciligi A.S.
DNV GL
Dorian LPG
Dovanko Marine
Drasis Shipping Co. S.A.
Drylog Services Ltd
Dynacom Tankers Ltd
Dynagas Ltd.
Eastern Mediterranean Maritime Limited
Economia
Eletson Corporation
Elkco Marine
Elnavi Monthly Shipping Review
Elvictor Group
Embassy of The Republic of Cyprus
Embassy of The United States Of America
Enesel S.A.
Environmental Protection Engineering S.A.
Epic Marine Services Ltd.
Epsilon Hellas (Overseas) Ltd
Estoril Navigation
Etterna Shipmanagement SA
Euronav Ship Management (Hellas) Ltd
Euronavis Shipping & Trading
Executive Ship Management
Extrovert Business Communications
Fafalios Ltd
Forth Shipping
Fundador Compania Naviera S.A.
Furuno Hellas S.A
GAC Shipping SA
Gaitas & Chalos, P.C
Gleamray Maritime Inc
Global Solution
Golden Union Shipping Co. SA
Green-Jakobsen A/S
Halkidon Shipping Corporation
Helexco Co Ltd
Hellas Confidence Shipmanagement Sa
Hellenic Lloyds S.A.
Hellenic Mutual War Risks Association
Hellenic War Risks
HEMEXPO
Hilo Maritime Risk Management
HIMT
HudsonAnalytix
Hydrema Baltech Ltd
IMC Group PC
IML Marine Services Ltd.
INSB
Institute of Vocational Training of Piraeus
International Seaways Inc
Interunity Management Corporation SA
Ionia Management S.A.
Ionian Shipping and Trading Corp.
Ionic Shipping (Mgt) Inc.
IQ Solutions SA
IRI / The Marshall Islands Registry
Isle of Man – Ship Registry
JLJ Maritime SA
Jotun Hellas
Kafkas S.A.
Kallianis Bros Shipping S.A
Kassian Maritime Navigation Agency Ltd.
Kongsberg Maritime Hellas
Kyklades Maritime Corporation
Kyla Shipping & Trading Corp.
LATSCO Marine Management Inc
Laurel Carriers Inc.
Lemur Maritime
Liquimar Tankers Management Services Inc.
Lloyds Register
LNG Probunkers
Lyras Maritime Ltd.
M/Maritime Corp
M2intelligence
MACGREGOR
Magsaysay Maritime Corporation
Maran Dry
Maran Tankers Management Inc
Marichem Marigases Worldwide Services
Marine & Industrial Systems Ltd
Marine Trust Ltd.
Mariners Shipping Agency S.A.
MarineTraffic
Mariteam Services Inc
Maritimes.gr
Marla Tankers Shipmanagement Inc
Mayamar Marine Enterprises
Medtankers Management Ltd.
Merchant Marine Academy of Aspropyrgos
Metis Cyberspace Technology SA
Millenia Maritime Inc.
Minerva Marine Inc
Ministry of Maritime Affairs & Insular Policy
Morfotiko Culture Club
Naftomar Shipping & Trading Co. Ltd.
Nautical Carriers Inc.
Naviera Ulises
Navios Shipmanagement Inc.
Neda
Neptune Lines
New Shipping Limited
Newport Shipping UK LLP
NN Hellas
Norsafe
North P&I Club
Northsouth Maritime Co Ltd.
NRG Maritime Inc.
Oceangold Tankers Inc.
OCEANKING Technical & Trading S.A
OceanManager Inc.
Oceantech Shipping & Trading Ltd
Olympic Shipping (Springfield)
Orpheus Marine Transport Corp
P & P Marine Consultants Inc
P E Kalemis
P Ship Systems Ltd
P&P Marine Consultants Inc.
Palau International Ship Registry
Panama Maritime Authority
Paragon S.A.
PEPEN
Pera Marine P.C.
Petrochem General Management S.A.
Petychaki Technical Company
Phoenix Register of Shipping
Phoenix Shipping & Trading SA
Pleiades
Plutofylax Shipping Corporation
Pole Star Space Applications
Posidonia Exhibitions S.A.
Prevention at Sea Ltd
Prisma Electronics
Projectblue Ltd.
Propeller Club
PwC
Q88 Hellas PC
Queensway Navigation Comp. Ltd.
Rightship
Roxana Shipping SA
S.E.Smyrlakis & Associates
Safeport
Salmar Shipping Ltd
Samos Steamship
Sea Pioneer Shipping Corp
Sea Traders S.A
Seagull
Seamar Management SA
Seanergy Maritime Holdings Corp.
Seastar Chartering Ltd.
Seaven Tanker Management
Ship2shore, Genova, Italy
Shipping International Monthly Review
SHIPSERV
SKF Hellas SA
Smit-Boskalis
Space Electronics
Spacel
Spanopoulos Group
Springfield Shippingco. Panama S.A.
SQLearn
St Vetting Marine Solutions
Standard Club
Starbulk SA
Sun Enterprises Ltd.
Sustainable Shipping Initiative (SSI)
Synergy Group
T&T Salvage
Teo Shipping Corp.
The American Club
The Bahamas Maritime Authority
The Guardian (Maritime) Ltd
The London P&I Club
The North of England P&I Association Limited
The Standard Club
Thomas Miller
TMS Cardiff Gas Ltd
Total Lubmarine
Tototheo Maritime
Trafalgar Navigation
Tramp Maritime Inc
Trouvalis Automation
Tsakos Columbia Shipmanagement TCM S.A.
Tsavliris Salvage (International) Ltd
UK P&I Club
Ulysses Systems
Ursus Maritime Capital
V. Ships Greece Ltd.
Valiant Shipping S.A.
Vanos S.A.
Venlys Maritime Specialisation Services
Venturi Fleet Management
Veritas Training Center
Videotel
Vrontados S.A.
Wartsila Voyage
Wilhelmsen Ships Services
WISTA Hellas
XRTC Ltd

The 2019 SAFETY4SEA Athens Forum successfully concluded on Wednesday 2nd of October, in Eugenides Foundation, Athens, attracting 650 delegates from 260 organizations.

Closing the Loss prevention panel, Mr. David Nichol, Senior Loss Prevention Executive, UK P&I Club, focused on mooring safety, noting that mooring-related incidents often cause injuries and deaths of seafarers and shore personnel, as well as collisions and property damage. In this respect, Mr. Nichol provided a brief overview of the challenges facing seafarers as well as common failures arising from mooring accident investigations.
Panel # 4 – Lessons to be learned
Captain Mark Bull, Director, Trafalgar Navigation, used COLREGS as an example to question whether some maritime laws and regulations are out of date. The size of ships, the navigational equipment they carry, and the impending introduction of autonomous ships is now rendering COLREGs unsuitable in their present format, Captain Bull argued, concluding that MASS ships are a reality and investments on ships and equipment should occur with an eye on the future.
Mr. Elias Psyllos, Vice President Commercial and Risk Management, T&T Salvage, shared lessons learned from his experience in emergency response incidents. Beginning his presentation with key salvage concepts, he provided the main first steps operators need to follow in the initial phase of a response. Experts' presence on site, a proper salvage plan and salvage engineering are vital, he stressed, to verify what savors are doing is right.
Mr. Jim Allsworth, Regional Director – Claims Director, C-Solutions, discussed ways of an innovative handling of marine claims, sharing real-life cases where things were done differently. All claims have one common, he noted: They are going to cost you money. The most important thing when handling marine claims, he underlined, is to focus on what you are actually trying to achieve in the long-term. Also important is not accept the norm, look for win-win options, be fair with contractors and be proactive.
Mr. Yannis Botonakis, Insurance & Claims Manager, Chartworld Shipping Corp., participated in the panel, sharing his views on shipping's safety culture, noting that the industry will eventually be forced to adopt a true safety culture due to commercial pressure. Meanwhile, for culture change, decommercialization of regulation would be the factor with the most immediate effect, Mr. Botonakis stressed.
Panel # 5 – Vetting
Panel 5 gathered four experts with experience in the field of vetting, moderated by Mr. Belokas, discussing implications associated with TMSA3. All panelists, including Stylianos V. Dafermos, DPA / HSQE & Vetting Manager / Training Officer at AVIN International, Tasos Kartsimadakis, Vetting & Inspections Manager at Tsakos Columbia Shipmanagement, Panagiotis Mpikas, HSQE – Marine Manager, DPA / CSO / MR, at EURONAV Ship Management, and Captain Mark Bull, Director, Trafalgar Navigation, agreed that TMSA is a valuable tool for shipping industry as it pushes all organizations working towards the same goals and best practice. However, they highlighted issues relating to the criteria assessment, rating, which has shifted the focus from the best practice to some kind of competition among companies, lack of education in the industry regarding TMSA, too many inspections etc.
Panel # 6 – Training
The last Panel, consisting of Dimitrios Fokas, Training Manager at Maran Tankers, Capt. Dimitrios Aslanoglou, Training Manager at Eletson, Evangelos Tzitzis, Training Manager at LATSCO, and Erik Green, Managing Director and Partner at Green-Jakobsen A/S, focused on trends affecting crew training. Discussing green shipping and digitalization as current challenges surrounding training, the panelists also shed a special focus on soft skills development in the younger generation, as well as the encouragement of more women in shipping as a key component to diversity.
Finally Apostolos Belokas as the Forum Chairman thanked the delegates for their participation, the sponsors for their support and the speakers for their excellent presentations and also the organizing team of the event for their contribution towards forum objectives.
This was the 10th SAFETY4SEA Conference taking place in Athens, Greece while, as explained by Mr. Apostolos Belokas, the events are now extending presence to global leading shipping hubs. Next destinations on the busy agenda are Hamburg, Rotterdam, Singapore and Hong Kong where SAFETY4SEA events will take place as well as the first SAFETY4SEA-EUROPORT awards will be presented during Europort exhibition.
Video Presentations
All presentations will be made available on YouTube in high resolution within October at the SAFETY4SEA Channel
Speaker Articles
Edited articles with key points of several presentations will be available at safety4sea.com under 'Opinions' column within this month
Event Photos
Available at SAFETY4SEA Flickr
Paper Magazine Coverage
Event will be covered on the next SAFETY4SEA Log due to be issued in November 2019