2022 CAREER4SEA Virtual Forum
2022 CAREER4SEA Virtual Forum – Wednesday 14th of December
Scope
Promote the dynamic profile of the Shipping Industry to the younger generation
Present the unique Shipping Complex and transfer the true love for the sea from the industry personalities to the new generation
Give the opportunity to the youth have a clear and deep lookout of the dynamic and global character of the Shipping Industry and contribution to the Economy
Attract young people to the shipping industry, focussing in undergraduate and postgraduate students
Target Audience
Undergraduate & postgraduate students
Young people interested in exploring the opportunities of a career in shipping industry
Attendance is FREE, subject to Online Registration
Tentative Forum Schedule
Forum Opening: Apo Belokas, Managing Editor, SAFETY4SEA
10:55 GMT / 12:55 ATH / 17:55 SGT
Session #1 – Shipping Past, Present, Future
Moderated by Namrata Nadkarni, Founder & CEO, Intent Communications Ltd
Time Schedule: 11:00 GMT / 13:00 ATH / 18:00 SGT
If we take a look at the evolution of the shipping industry, one thing we can agree on is that industry has always been vital, the backbone of trade. However, being a dynamic sector, the seascape is constantly changing; and that means, fore and foremost, our mindset needs to change as well.
Key safety/ green/ smart challenges on the agenda
Shipping pro-COVID vs Shipping post-COVID
Identifying the new digitalization trends
Why we see exciting times ahead for shipping; advice to newcomers
Costas Th. Kontes, Managing Director, V.Ships Greece Ltd.
Irene Notias, Founder, Director, Project Connect
Johan Smith, Head of Wellness, Sailors' Society
Evangelos Tzitzis, Unmanned Systems Manager , Diaplous Group
Presentation: Trends shaping career opportunities in shipping
Apo Belokas, Managing Editor, SAFETY4SEA
Time Schedule: 12:00 GMT / 14:00 ATH / 19:00 SGT
Presentation: A piece of Career advice for young shipping professionals
Nikos Marmatsouris, Group Senior Marketing Manager, GAC Shipping SA
Time Schedule: 12:15 GMT / 14:15 ATH / 19:15 SGT
---
Session #2 – The Perfect Applicant
Moderated by Gina Panayiotou , ESG Manager, West of England P&I Club
Time Schedule: 12:30 GMT / 14:30 ATH / 19:30 SGT
Shipping is a quite demanding industry; however, it is open to everyone who wishes to elevate his/her career as it offers many opportunities and ways to be part of. Either onboard or ashore, applicants coming from different fields can join maritime industry. That said, they need to have a great thirst for knowledge and be eager to continuously develop both their hard and soft skills.
Building soft skills for a new normal: Training methods & Focus areas
Advice and lessons learned for new applicants
Why young talents to pursue a career in maritime industry
What maritime stakeholders require from the Millennials
Cara Carter, Director, Halcyon Recruitment
Capt. Spyros Kyriakopoulos, Training Manager, Prime
Nina Natsolari, HR Manager, ERMA FIRST
Dr. Christos Patsiouras, Dean of Maritime Academy, Metropolitan College
Elpiniki Stylogianni, HR Manager, Almi Tankers S.A.
Presentation: Career Planning: Why choose to join the Shipping Industry?
Sarah Tangan, Career Counsellor, International Maritime Recruiters Consulting
Time Schedule: 13:30 GMT / 15:30 ATH / 20:30 SGT
Presentation: Equip your leaders with tools to create an attractive working environment
Bjarke Jakobsen, Partner and Senior Consultant, Green Jakobsen
Time Schedule: 13:45 GMT / 15:45 ATH / 20:45 SGT
---
Session #3 – Life onboard
Moderated by Sandra Psychogiou, Editor In Chief, SAFETY4SEA
Time Schedule: 14:00 GMT / 16:00 ATH / 21:00 SGT
Discussion with seafarers/ captains on challenges at sea and career prospects
What do you think it makes a good seafarer? What are the key skills required?
How different is life on board compared to ashore? What are the biggest challenges that people face on board?
What has the biggest impact on the working and living conditions on board?
How do you think shipping will be 10 years from now?
What have you learned over the course of your career at sea?
What piece of advice would you give to someone starting their seafaring career/experience now?
Oleksandr Kovalenko, Chief Officer, Ukrainian, Crude Oil Tanker, Euronav
Capt. Ioannis Georgopoulos, Master, Maran Dry Management Inc.
Dimitrios Kyfalis, Chief Engineer, Maran Gas Maritime Inc.
Capt. Theodoros Thymiakos, Master, Maran Tankers Management Inc.
Capt. Nikolaos Tsakalis, Master/Aframax/Suezmax,Greece, Kyklades Maritime Corporation
Presentation: The First Virtual Shipping Company Tour
Project Connect
Time Schedule: 15:00 GMT/17:00 ATH/ 22:00 SGT
---
Session #4 – Shipping industry as an attractive working environment
Moderated by Maria Mavroudi, Founding Partner, Searock Marine
Time Schedule: 15:30 GMT / 17:30 ATH / 22:30 SGT
With the pandemic, shipping proved to be resilient but the need to raise its profile emerged. Considering that shipping is responsible for 90% of world trade, every young people should be aware of its importance and dispel negative stereotypes about a 'male-dominated' industry. Shipping industry has a new face to show; it is open to embrace youngsters, becoming day by day more diverse, equal and inclusive.
Key priorities for a more diverse, equal and inclusive (DEI) maritime industry
Key initiatives and best practices towards DEI
What is the leadership required to shape an attractive industry
Why we need to focus on Psychological Safety and Mental health & wellbeing
Capt. Sudhir Malhotra, Senior Surveyor Loss Prevention, Standard Club.
Capt. VS Parani, Vice President – Marine, Tufton Asset Management Ltd.
Ben Pinnington, Managing Director, Polaris Media Management
Sue Terpilowski, Managing Director, Image Line Communications Ltd
Capt. Sokratis Tigkos, Crew Manager/Marine Manager, Omicron Ship Management
Forum Closing: Apo Belokas, Managing Editor, SAFETY4SEA
16:30 GMT / 18:30 ATH / 23:30 SGT
Attendance is FREE, subject to Online Registration
Cara Carter, Director, Halcyon Recruitment
Cara has worked in the maritime industry since 1992, being qualified with an MA in Human Resource Management and as a DNV Internal Auditor.  The majority of her early career was with the tanker owner/operator Euronav where she worked as Director of Human Resources and Quality Assurance.   Cara joined Halcyon in 2008 as a member of our senior management team, recruiting across senior, technical, commercial and professional services divisions in addition to leading and developing her own team within the business.
Oleksandr Kovalenko, Chief Officer, Ukrainian, Crude Oil Tanker, Euronav
Kovalenko Oleksandr has graduated from Odessa National Maritime Academy in 2010 and works at Euronav from 2015 until today. His current position is Chief Officer. From an early age, he was inspired to become a seaman by his father, who is working as a Master. He is married to Daria and has a 4 years old daughter, Ahlaya. His motto to life is "There's no better time than now".
Capt. Ioannis Georgopoulos, Master, Maran Dry Management Inc.
Ioannis is a  graduate of the 4th high school in  Zografou, Athens and of Merchant Marine Academy in Aspropyrgos, Athens. He has also studied economics and legal studies at the University of low school of Athens. He started his career in 1993 as a training officer in Maran Dry Management Inc and since then, he has been working as a Captain until today in the company's fleet, from Handy size to VLOC vessels.
Bjarke Jakobsen, Partner and Senior Consultant, Green Jakobsen
Mr. Bjarke Jakobsen is one of the founders of Green-Jakobsen. He is a master mariner and apart from his experience on board he has worked as a shore-based Operator, Nautical Superintendent and Crewing Manager. He is a trained instructor, mediator and an NLP Master Practitioner. As a senior consultant is he developing, managing and organising training content and programmes, learning methods and courses covering leadership development, safety and Marine HR learning and development processes and competence management.
Costas Th. Kontes, Managing Director, V.Ships Greece Ltd.
Costas Kontes has been working as a Managing Director for V.Ships  Greece Ltd. since 2016 while he has been previously serving as Business Development Manager for V. Group since 2008. He is responsible for the office in Greece and for operating a large fleet of Container and Bulk Carrier vessels. Previously he has been serving the Cruise / Leisure sector, working for Iberojet Cruceros. Being responsible for the Marine and Technical operations, Costas has set up the operation in Madrid for the company later on to expand from 1 to 3 owned ships and later on sold to a large cruise line. Other positions held previously were with Martinoli SAM in Monaco following the fleet of Renaissance Cruises being involved on the successful initial launching of Oceania Cruises, as well as working for Festival Cruises both onboard the ships and on the newbuildings in France. He has a BSc, MSc in Marine Engineering from Newcastle University Upon Tyne and a MSc in Shipping, Trade and Finance from Cass Business School. Later additional qualification was the attendance of Seatrade Cruise Masterclass course and the Executive Leadership Development Course designed for V.Group from Strathclyde Business School while holding the title of the Chartered Engineer from the British Engineering Council. Costas has served 6 years at The International Propeller Club Port of Piraeus as a governor out of which the two years served as Secretary General and is currently in his 3rd year as Vice President.
Mr. Dimitrios Kyfalis, Chief Engineer, Maran Gas Maritime Inc.
Dimitrios was born and raised in Levadia Greece, a country town 120 km away from Athens. He has graduated from the merchant marine academy of Aspropyrgos in 2008 and he has been working in Maran GAs since 2014. In 2019, he joined his first vessel as Chief Engineer. He is married with 2 children. His daughter Despina is 7 years old and his son Peter 4 years old. Dimitrios enjoys playing basketball and creating wooden constructions. He has always been a team player, trouble shooter while his strongest trait is his attention to details.
Capt. Spyros Kyriakopoulos, Training Manager, Prime
Spyros is a maritime professional with almost 13 years' experience in various domains of the shipping industry including Health, Safety, Quality, Environment, Marine, Crew Development and Training. He has actively participated in numerous working groups in the tanker industry mainly dealt with the Human's Behaviour and its affect to maritime safety, while he has trained more than 2,000 maritime professionals in a wide variety of HSQE and shipping related topics. He holds a Master's degree in Shipping Management and a National Diploma in Geopolitics and Strategy. He is a former Hellenic Navy Master Mariner. Spyros is currently the Training Manager of Prime Tanker / Gas Management and Prime Maritime Assessment and Training Center.
Capt. Sudhir Malhotra, Senior Surveyor Loss Prevention, Standard Club.
Captain Sudhir is a Master Mariner, having sailed for 14 years on a variety of ship types including container vessels, passenger vessels, bulkers, and tankers. Coming ashore, Sudhir worked as a Marine Superintendent / Assurance Manager for a major Japanese car carrier, based in London. Today, Sudhir is employed by The Standard P&I Club where, as a member of the Loss Prevention team, he works closely with the underwriting function in technical risk selection and supports the Clubs members on varied marine technical, operational, and claims related matters. He specialises in offshore Oil and Gas and renewable energy sector risk engineering, providing loss prevention assistance for offshore division members. Before joining the Club, Sudhir worked as a senior associate and marine consultant with London Offshore Consultants (LOC) where his primary role was marine casualty investigation, providing expert opinion on litigious matters, salvage, and wreck removal. Sudhir has provided evidence and expert opinion in London High Court as an expert witness.  He has also worked as a Marine Warranty surveyor and risk engineer on numerous high value energy and renewal energy offshore projects. As a consultant, Sudhir notably attended the wreck removal of the Costa Concordia at Giglio, Italy and other high-profile casualties such as the Modern Express capsize.
Nikos D. Marmatsouris, F.I.C.S., Group Senior Marketing Manager, GAC Shipping SA
Nikos Marmatsouris joined GAC in 1991 and is currently the Group's Senior Marketing Manager, covering the East Mediterranean, North Africa, Balkan & Black Sea countries as well as Russia and FSU countries. His shipping career began in London in 1983, working for the Sales department of Liner company FOSS Shipping. In 1984, he moved to Athens to complete his military obligations with the Hellenic Navy, where he served two years at the bridge of a Ro-Ro Landing vessel. Before joining GAC, he worked as Marketing Manager for Contship Container Lines Piraeus' agency Seascope Hellas, and Alfa Shipping. Mr. Marmatsouris has studied Business Administration at London's Metropolitan University and is a Fellow of Institute of Chartered Shipbrokers, London where he also chairs the International Vetting Committee. In parallel is the Vice Chairman of I.C.S. Greek Branch.. He is an active member at various shipping associations, including Hellenic Shipbroker Association and the Nautical Club and has served as Governor at Propeller Club of the United States, port of Piraeus. He participates and speaks at many international conferences, also lectures I.C.S.students as well as Maritime University students and MBA graduates in Greece, UK and Hong Kong. Mr Marmatsouris is a father of Four Children.
Maria Mavroudi, Founding Partner, Searock Marine
Maria Mavroudi is a founding partner of Searock Marine Insurance Brokers, an independent brokerage house for specialized marine risks. Throughout her career, Maria has dealt with very complex Hull and Machinery and P&I claims and underwriting, globally. Currently, Maria deals with all aspects of marine insurance matters from placement to claims handling, providing personalized services and innovative risk solutions of any size and complexity. Maria holds a BSc in Maritime Studies from University of Piraeus, an MSc in Shipping, Trade and Finance from Bayes Business School (formerly known as Cass Business School) and an LL.M. from City University. She is also a Certified Insurance Broker by the Hellenic Ministry of Development, a member of the Association of Average Adjusters, a member of WISTA Hellas and an alumni Ambassador for City University in Greece.
Namrata Nadkarni, Founder & CEO, Intent Communications Ltd
Namrata Nadkarni is the CEO and Founder of Intent Communications. She is the Non-Executive Director of Shoreham Port and the Chair of the Fuels Working Group at the World Ports Climate Action Programme (WPCAP). With nearly two decades of work in the maritime industry under her belt, Namrata has previously worked as a media and communications consultant for the International Maritime Organization (IMO), and on brands such as Safety at Sea, Fairplay, The Marine Professional, Lloyd's List, Seatrade magazine, Seatrade Cruise Review, Dredging and Port Construction, Ports and Harbors, and the Marine Engineer's Review.
Nina Natsolari, HR Manager, ERMA FIRST
With studies in Psychology, Social Anthropology and Human Resources Management and more than 15 years of experience in multinational, international and local companies in Greece and abroad, Nina Natsolari focus on designing and implementing HR strategic plans covering different organizational functions.
Irene Notias, Founder, Director, Project Connect
Irene Notias is a Greek-American business woman who has established and manages Prime's Bunkersplus, a 24/7 bunker fuels broker firm, servicing Greece's finest ship owning companies and competing in the international area, since 2002. With her Greek company, she began a movement in 2010 to support students who could not find internships and entry level jobs in their chosen career path in the Greek Shipping Industry. While reading a NY Times article about a suicide of a 26-year-old Greek man who jumped in front of an Athens Metro train in 2012, because he could not find a job, she felt a responsibility to help prevent this type of hopelessness by ensuring young people of Greece would get sufficient help to become more employable. Hence, by 2015, she made her initiative official by creating the NPO, Project Connect. Developing with HR experts in and out of Shipping PC Internship Programs and procedures and delivering tangibles, she invited and encouraged her vast shipping network to help.  Project Connect created the 1st CV online data base just for students and grads of Shipping in 2015. And it held the 1st shipping students meets shipping companies' event, in Mar 2016 where 200 undergrads and grads flocked and shook hands with Ship owners and operations managers. Some won Internship awards by lottery. Project Connect was part of the zeitgeist of its time — evolving simultaneously alongside and cooperating with ReGeneration and The Libra Group & The Hellenic Initiative's Internship programs. Since 2019, it has introduced and implemented the Adopt a Ship maritime educational project-based program in Greek elementary schools which is now going on its 3rd school year. It has reached over 650 pupils who never knew anything about shipping and now do firsthand by seafaring Captains of Greek fleets of Angelicoussis Group, Load Line, Martino Group and many others. Irene has graduated from Pace University, NYC, with a BBA degree in International Management (minors Marketing & Political Science) in 1984. IN her late 20's she studied Human Relations at Brooklyn College's Master's Program in Psychology, while creating and running her own Boutique in NYC from age 24. Prior to that she has held several Administrative posts for Executive Managers at Bear Stearns, IBM, Nichiman America, Independence Maritime Agency, Cyprus Children's Fund at the Cyprus Embassy. In Greece, she first worked for CERES Hellenic Flying Dolphins Hydrofoils – being one of a 5-man team to implement, train and support the first on-line ticketing system in Greece.   Irene has sat on several Boards via election as Student Senator reporting to the Provost & Chancellor at their Board meetings of Pace University, VP of Greek Orthodox Youth Association (GOYA), Maid of Athena, AHEPA NY chapter, Sunday School Teacher & Parish Council member of Holy Cross Greek Orthodox Church, NYC, VP & Member of WISTA Hellas, The Athens Alzheimer's & Related Disorders Association and The Kardamylian Foundation. Her mottos: Find your sense of purpose and 'Treat others as you would like to be treated.'  Her suggestion to young Greece:  Follow the 3 A's: Stay Awake, Aware and Alert.
Gina Panayiotou, ESG Manager, West of England P&I
Gina Panayiotou is the ESG Manager at West of England P&I Club, responsible for leading its' Environmental, Social and Governance Strategy. With extensive experience in ESG consulting within the maritime sector, Gina represents the Club at the IG Group Sustainability Committee, heads' the internal ESG working group and works closely with all offices globally, in further enhancing the Club's ESG commitments. As a maritime lawyer and industry strategist, Gina has held senior roles mainly within shipowning organisations and founded her consultancy firm Oceans Arena, aimed at supporting industry stakeholders with practical ESG strategies, covering the whole scope of formulation, implementation, compliance, as well as being an expert on communications and brand positioning in this respect. Furthermore, Gina has been featured among the "Top Maritime Influencers you should follow" by Marine Traffic and shortlisted for the Inspirational Influencer Awards in the Global Impact category for her work on youth and female empowerment. She has also been ranked by Legal 500, GC Powerlist Greece and Cyprus as one of the Top 100 in-house counsel driving innovation within their sector, has been featured in the Top 100 Women in Shipping list for 3 consecutive years and successfully hosts a broadcast committed to branding the industry that makes the world go round. Based in London Gina is also the UK Chair of the G100 Network Brand Creation & Marketing, the Secretary of WISTA UK and represents the UK on the WISTA Trade International Committee, while she also supports the World Ocean Council as an associate on Law & Ocean Sustainable Development,
Capt. VS Parani, Vice President – Marine, Tufton Asset Management Ltd.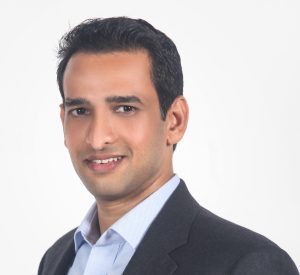 Captain VS Parani, FNI, FICS, CMarTech-IMarEST is responsible for marine functions at Tufton Asset Management Ltd. He values his experience of thirty years in the shipping industry – from Cadet to Master, and then in various corporate roles responsible for the management of large shipping fleets. He is also the Author of the bestselling book Golden Stripes- Leadership on the High Seas and is the Producer of the GoldenStripes Podcast. He believes in continuous learning; along with his Master-Mariner's license, he also holds Master degrees in law and in business.
Christos Patsiouras, Dean of Maritime Academy, Metropolitan College
Dr. Christos Patsiouras is the Dean of the Maritime Academy in Metropolitan College since February 2021. He holds a PostDoc in the field of Shipping Marketing from Athens University of Economics and business (2021). He also took his PhD in Shipping from University of Piraeus, department of Maritime Studies (2016). He received an MSc degree in Economic and Business Strategy from the same University (2011) and a BSc degree in Management from University of Ioannina. At the time, Dr. Christos Patsiouras is about to finish his Post-Doc in the field of Shipping Marketing in the department of Business Administration of Athens University of Economics and Business. Dr. Patsiouras has published articles in international scientific journals and in international conferences. His research interests include Shipping Management, Management and Shipping Marketing.
Ben Pinnington, Managing Director, Polaris Media Management
Ben Pinnington is the founder of award winning British public relations firm Polaris Media. He works with businesses worldwide, including major shipyards, ports, shipping lines, seafarer charities, class societies, flag states, equipment makers and trade bodies. Ben is a trained newspaper reporter, a member of the Chartered Institute of Public Relations (CIPR), and sits on committees of the Confederation of British Industry and Society of Maritime Industries. In 2021 Ben published his first book: Making Waves: 'PR strategies to transform your maritime business' which became an Amazon best seller and won the CIPR Silver Award for best publication in 2022.  Polaris won the Global Performance and Professional Services Business of the Year awards at the 2022 and 2020 Mersey Maritime Awards in Liverpool.
Johan Smith, Head of Wellness, Sailors' Society
Johan joined international maritime welfare charity Sailors' Society in 2014 to develop and lead its Wellness at Sea programme, a pioneering initiative which empowers seafarers to prepare and keep physically and mentally fit for life at sea. The Wellness at Sea programme has since grown to become one of the leading wellness interventions for the shipping industry, benefitting thousands of seafarers every year and winning a Safety at Sea award for Best Crew Welfare Programme and a Seatrade Award for Investment in People. Johan has worked with seafarers for many years, previously serving as a port chaplain for six years in Cape Town, South Africa. It was during this time that he became aware of the challenges many seafarers face as a result of life at sea and in 2011 started developing his work on a wellness programme to meet their needs. Johan studied theology and is also a qualified social worker. www.sailors-society/wellness
Elpiniki Stylogianni, HR Manager, Almi Tankers S.A.
Elpiniki Stylogianni has over 15 years' experience in the shipping industry. Since assuming her duties as HR Manager at Almi Tankers S.A. in 2012, she led the team to achieve first the Silver level and then the Gold level of the Investors in People (IIP) accreditation in 2017 and 2020 respectively. She has a BA in Maritime Studies from the University of Piraeus, an LLM Degree in Maritime Law from the University of Southampton and a Diploma in International HR Practices from Cornell University. Elpiniki has also completed various Executive Education Programmes on Leadership at the University of Toronto, Rotman School of Management and at the University of Oxford, Saïd Business School. She has a genuine interest in people and a deep belief in the inherent power of teams.
Sarah Tangan, Career Counsellor, International Maritime Recruiters Consulting
Sarah had an extensive Maritime Crewing and Training background in the Philippines. She had been involved in various crewing and training activities such as crew planning, recruitment, cadet program, training, project, and event management. Sarah had given prominent services at various top global ship management and manning agents such as Thome Ship Management Ltd., Scanmar Maritime Service, Inc., and Wilhelmsen Ship Management. She is a Registered Professional Recruiter and Certified Career Development Professional. She is currently working as a Program Director, specializing in Diversity and Inclusion, Career Counseling, and Career Planning and as a Consultant for International Maritime Recruiters Consulting. She is passionate about sharing her expertise in Career Development/Career Planning and is looking forward to sharing the many benefits of joining the maritime organization with the younger generation.
Sue Terpilowski, Managing Director, Image Line Communications Ltd
Sue Terpilowski started Image Line Communications more than 34 years ago and it has become one of the leading specialist PR, marketing and visual event agencies in the logistics, freight, ports, material handling and supply chain sectors. Sue is a fellow of the Chartered Institute of  Logistics and Transport (CILT) FCILT, their Public Affairs and Policy Chair and the Vice Chair of their Ports, Maritime and Waterways Sector Group. She regularly chairs sessions and acts as a facilitator for CILT on sector-related issues, including Freeports, Brexit, SOLAS, CTU Code, M2M/Autonomous/Automation, port centric and port trends. She is regularly a chair, speaker and facilitator at maritime, logistics conferences and seminars worldwide, including Westminster Business, Digital Ship, Shipping 2030, Global Shipping Forum, Intermodal, Multimodal and Waterfront Conferences. Sue is also a leading figure and speaker promoting diversity and gender equity in the maritime, logistics and transport sectors. Sue is one of the two authors of the report for the WESS EU Maritime Women project and the accompanying marketing campaign and support material. The Immediate Past President of WISTA UK (Women in Shipping and Trade). Sue is also a member of the Women in Logistics and Women in Transport groups. Sue has a diploma in Business Coaching, is one of only 300 LAB Profilers (Language & Behaviour) in the UK. Sue was awarded the OBE in the Queen's Birthday Honours in 2014 for her work and lobbying on behalf of micro and small businesses in London.
Capt. Theodoros Thymiakos, Master, Maran Tankers Management Inc.
Theodoros is a Master at Maran Tankers Management of Angelicoussis group. He has been working at Angelicoussis group since 2013, when he joined the group as 2nd Officer and gradually promoted up to the rank of Master in early 2021 at the age of 30 years old. He has been graduated from the Merchant Marine Academy of Hydra in 2013 and since then he has been sailing on board Oil Tankers. In December 2021, he obtained a postgraduate diploma in Ship Management from Lloyd's Maritime Academy and North Kent College and he is currently studying Master of Business Administration at the Middlesex University of London.
Capt. Sokratis Tigkos, Crew Manager/Marine Manager, Omicron Ship Management
Αfter a ten-year sea career as a merchant marine officer, the last five years, Sokratis haa been working as a Crew Manager / Marine Manager. Since 2019, he has been working at Omicron Ship Management with the aim of manning the ships with competent officers and lower crew. At the same time, he is attending postgraduate courses and writing articles for nautical magazines.
Capt. Nikolaos Tsakalis, Master, Crude Oil Tanker, Kyklades Maritime Corporation
Cpt. Nikolaos has 10 years of sea service onboard product and crude oil tankers of various sizes ( AFRAMAX,SUEZMAX,VLCC). All of his sea service has been with two Greek shipping companies. His principle with his crew is to do the job in a professional way but to return home as they came onboard, body and soul! He is married and father of two, a 14-year-old son and 11 years old daughter.
Evangelos Tzitzis, Unmanned Systems Manager, Diaplous Group
Evangelos is currently the Manager of Unmanned Systems of DIAPLOUS GROUP. Evangelos is Commodore (Retd) of Hellenic Navy with 33 years active service in several positions amongst of which XO, Commanding Officer of Frigate MEKO 200 Class and Fast Attack Craft-Missile Boat, Intelligence Director of Hellenic Navy, Head of Naval Intelligence at NIS (National Intelligence Service) and Deputy President of MoD's Committee for Industrial Security. He has graduated from Hellenic Naval Academy with distinction and holds MA In International Terrorism, Organized Crime and Global Security. He is certified Ship's/Company's Security Officed and Port Facilities Officer i.a.w. ISPS Code provisions. During his carrier in Hellenic Navy, Evangelos, as a drone technology savvy and subject matter expert, led classified projects for the operational use of both, drones and anti-drone systems. As a Senior Executive of Unmanned Systems Operations in the shipping industry, Evangelos was the first in Greece who introduced the indoor/confined spaces drone technology in the context both of, IACS Regulations regarding RIT for ships and MOU and shipping companies' preventive maintenance systems. Since then, Evangelos has participated in several events and seminars for the use of drones in shipping industry and led the RIT with the use of high-end drones in favor of distinguished shipping companies
LEAD SPONSORS
MacGregor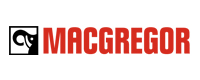 MacGregor is a family of innovators. By offering engineering solutions and services for handling marine cargoes and offshore loads we make the sea more accessible, safe and reliable for those whose livelihood depends on the changing conditions of the sea. To enable that we have a variety of strong product brands and committed experts with a passion for solving challenges – and the power of the sea is sure to provide those.
SQEMARINE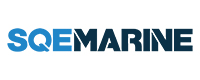 SQE Marine is a leading provider of Safety, Quality and Environmental Solutions providing Consulting, Training and Information products in these areas. We have been successfully providing a product and service range to more than 1,200 clients (based in 75+ countries) over the last 20 years, operating a DNVGL Certified Training Center and a LR ISO 9001 certified management system. Strong enough to provide immediate response and feedback to all client queries and needs, we provide a range of competitively priced services and timeliness for product / service delivery; we provide foolproof products and services to ensure full after sales support for as long as necessary. Last but not least, technical competence is the core of our management system & operations. Our vision is to be a leading world class corporation that provides reliable maritime solutions in the areas of Quality, Health, Safety, Environmental, Crisis, Security, and Risk Management. Our mission, therefore, is to provide real life, effective and efficient maritime solutions range including Consulting, Training and Information provision in order to maximize client benefit and minimize risk.
SPONSORS
American Club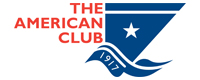 American Steamship Owners Mutual Protection and Indemnity Association, Inc. (the American Club) was established in New York in 1917. It is the only mutual Protection and Indemnity Club domiciled in the United States – indeed, in the entire Americas. The Club is a member of the International Group of P&I Clubs, a collective of thirteen mutuals which together provide Protection and Indemnity insurance for some 90% of all world shipping. Protection and Indemnity insurance (commonly referred to as "P&I") provides cover to shipowners and charterers against third-party liabilities encountered in their commercial operations. Responsibility for damage to cargo, for pollution, for the death, injury or illness of passengers or crew and for damage to docks and other installations are examples of typical exposures. Running in parallel with a ship's hull and machinery cover, traditional P&I such as that offered by the American Club distinguishes itself from ordinary forms of marine insurance by being based on the not-for-profit principle of mutuality where Members of the Club are both the insurers and the assureds.
ARCADIA SHIPMANAGEMENT CO. LTD
Arcadia Shipmanagement Co. LTD was established in Athens in 1998 with a clear strategic goal – "the safe transportation of cargoes worldwide with respect to the environment". Initially the Company assumed the management of two different types of vessels (dry and wet) but at a later stage ARCADIA, realizing the increased demands and responsibilities of the current times, focused its activities on tanker management. Following the Company's establishment in 1998, an ambitious investment program began with the construction of high specification aframax and suezmax tankers, in South Korean Yards, on behalf of Companies that had entrusted the management of their vessels to ARCADIA.
Blue Planet Shipping Ltd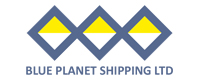 Blue Planet Shipping Ltd (BPS) was established and based at Piraeus since 1996, to manage 8 Dry Bulk Carriers. In 1998, BPS split into two separate companies. BPS retained its root name and Third Millenium Shipping Ltd (TMS) was set up to manage vessels for different owners. BPS managed 7 out of the 8 vessels; (AKMI – ARIS – EVMAR – COSMAR – ALMAVITA – AFROS & ALKIMOS) and the management of the ASTROMAR was undertaken by TMS. In 2002, clients of the company placed an order for 6 New Building Supramax vessels in China, of which 5 were delivered in 2003 and 1 in 2004. The new vessels (APOLLON – APEX – AKMI – EVNIA – NICOLAOS A and AVRA) were registered under Cyprus and Greek Flags. With the company by then managing a total of 14 vessels, it began recruiting different nationalities to man the ships, focusing mainly on Greek, Ukrainian, Burmese and Moroccan crews.
Capital-Executive Ship Management Corp.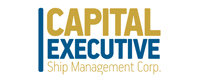 Capital-Executive Ship Management Corp. ('Capital-Executive') currently operates a fleet of 40 vessels including 36 container carriers and 4 modern bulk carriers with a total dwt of 2,915,834 tons and total teu of 180,363 approx. The fleet under management includes vessels of Nasdaq-listed Capital Product Partners L.P. The Capital-Executive team has extensive experience in managing various vessel types and sizes. The Company offers comprehensive services in every aspect of ship management including: safety and technical management, claims & insurance, bunkering, risk assessment, newbuilding design and supervision, IT services, accounting, financial management and other administrative functions, as well as in-house human resources management, such as crewing and personnel training with state-of-the-art technology.
Capital Gas Ship Management Corp.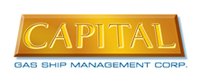 Capital Gas Ship Management Corp. ("Capital Gas") is a ship management service provider, currently operating a fleet of 14 modern LNG Carriers with a total carrying capacity of approximately 2.44 million cubic meters and a total dwt of 1.14 Tons. Our Team consists of highly skilled personnel with extensive experience in the LNG Sector from initial design and newbuilding supervision to LNGCs operations and technical management. Capital Gas Ship Management is a member of SIGTTO and SGMF.
Capital Shipmanagement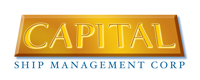 Capital Ship Management Corp. ('Capital') is a distinguished oceangoing vessel operator, offering comprehensive services in every aspect of ship management, currently operating a fleet of 39 tankers (12 VLCCs, 15 Aframaxes, 11 MR/Handy product tankers and 1 small tanker) with a total dwt of 5.95 million tons approx. Capital has extensive experience in managing various vessel types and sizes including all tanker segments (VLCC, Suezmax, Aframax/LR2, Panamax/LR1, MR/Handy and small tankers), dry bulk segments (Cape, Panamax, Handymax and Handy), as well as OBOs and containers. The excellent performance of Capital Ship Management has been recognized by oil major companies and major traders in the industry. It is one of a few ship management companies to have successfully completed the comprehensive office assessment process of numerous major oil companies and has also established long standing relationships with major traders, liners and operators. The Company offers comprehensive services in every aspect of ship management including: safety and technical management, claims & insurance, bunkering, vetting preparation and attendance, risk assessment, newbuilding design and supervision, IT services, accounting, financial management and other administrative functions, as well as in-house human resources management, such as crewing and personnel training with state-of-the-art technology.
Columbia Ship Management
With over 40 years of tradition, commitment and professionalism, Columbia has established its position as a world-class ship manager and maritime service provider. Since our founding in Cyprus, we have developed a global reputation by continuously exceeding our clients´ expectations when providing the highest quality and professional management services. Our success is based on the tremendous added-value granted to our clients by leveraging a strong global network and the will of being a leading force in the maritime industry.
www.columbia-shipmanagement.com/
Diaplous
Diaplous has built a world-wide reputation as one of the most compliant, widely approved and certified PMSCs in the world. With a security force of over 700, Diaplous is active in all high-risk areas: the Indian Ocean, the West African seas and other piracy areas. Meanwhile, we maintain a presence in regions that are valuable for business entrepreneurship, but still under political or social unrest. The skills of our operatives are not the sole driving force behind our security services: we have a deep site-specific knowledge on each region, as well as local contacts (agents, armories and government officials) that can deliver upon any situation.
Dorian LPG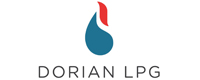 Dorian LPG is a pure-play LPG shipping company and a leading owner and operator of modern VLGCs. Dorian LPG currently has four modern VLGCs and one pressurized LPG vessel on the water. Dorian LPG has 18 ECO VLGC newbuildings due for delivery in 2014, 2015 and 2016 from HHI and Daewoo Shipping and Marine Engineering Ltd., including the 13 that it acquired from Scorpio Tankers. Dorian LPG has offices in Connecticut, London, and Piraeus.Dorian LPG is incorporated in the Republic of The Marshall Islands.
Eastern Mediterranean Maritime Limited (EASTMED)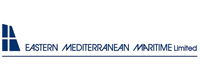 EASTMED is a ships management company with head offices in Glyfada (Athens), Greece. Presently the company has under management 78 vessels, employs 200 shore based personnel and a further 3000 seagoing staff. The fleet comprises of 29 tankers, 39 dry bulk carriers and 10 container ships, adding up to a total DWT capacity of 7.2 million tons. Principally both the tankers and the dry cargo vessels are employed on the spot market and occasionally will enter into short period charter agreements on a number of ships of the fleet.
The following overseas companies are employed as exclusive agents of EASTMED:
· Intermar Chartering (UK) Ltd. in London, U.K.: Covers the London chartering market.
· Eastern Mediterranean Manning Agency in Manila, Philippines: Directly selects, trains, and employs Filipino Masters, Officers, and Crew exclusively for the vessels under EASTMED's management.
EASTMED was granted by Lloyd's the ISO 9001, ISO 14001 and OHSAS 18001 certification in December 2010 and is in the process of being certified with ISO 50001 within 2016. EASTMED is presently a member of BIMCO, INTERTANKO and INTERCARGO, thus joining forces for improved standards in the industry. EASTMED voluntarily participates to AMVER reporting system, operated by the US Coast Guard for promoting safety of life and property at sea. Managed vessels are honored with AMVER awards on an annual basis.
Green Jakobsen
Green-Jakobsen A/S is a maritime consultancy offering ship owners, operators, ship management companies and maritime entities a unique combination of skillsets that encompasses all aspects of managing the human factor in shipping. Our approach is to analyse, diagnose and then improve the safety mindset, leadership and human resource performance of people on shore and at sea. Our combined decades of experience with proven, custom-made programs is the foundation of our work. By balancing industry knowhow with out-of-box thinking, we transform strategy into daily work by using tangible tools which we implement alongside our customers on board and in the office. We are a group of people who combine our academic, seafaring and business experience and we are based in Copenhagen, Manila, Athens and Mumbai, with some 30 employees in total.
Our areas of expertise are:
· Maritime safety performance – reducing LTIF, providing strong tools and methods to support the safety initiatives and focus on behaviour and actions
· Maritime leadership – training leaders to fulfil the performance driving role, providing knowledge and tools to act as competent leaders on board and ashore
· HR performance and management – linking the management and development of people and their competencies with leadership skills and safety performance
· Soft skills courses – offering a wide range of subjects for company specific courses and seminars
· Measure and develop safety performance – strengthening a proactive safety culture in an ongoing cycle in a plug-and-play solution including on board training and development
Latsco Marine Management Inc.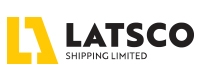 Latsco Marine Management Inc. a subsidiary company of Latsco Shipping Ltd., has been established 1st January 2019 and is currently located at Kifisia. Latsco's history begins over half a century ago as part of Latsis Companies' Group. Latsco provides operational, technical, financial and ship building services, focusing on fundamental principles of quality, integrity, safety, health, environmental protection and energy efficiency, with established programmes for performance excellence, profitability and growth of management of clean energy transportation vessels. Latsco pursues all entrepreneurial ventures with ethics, integrity, consistency to incident-free operations and ultimate aspiration of providing excellent services through long-lasting customer relationships. Currently, LMM Inc. manages a fleet of 27 vessels (MRs, LR2, VLGCs), while another 2 vessels shall be delivered up to 2020.
Metropolitan College
Since 1982 and until today, Metropolitan College has focused on a strong vision of the intellectual and academic progress of its students. We support the sector of higher academic education with consistency, and we have been established among our students as well as among parents, as the leading choice of high quality university education in our country. Metropolitan College's main priority is the continuous development of critical thinking, academic progress and academic research spirit for each of our students. With 37 years experience in Greek education, Metropolitan College collaborates with distinguished educational institutions abroad in order to offer academic courses that lead to contemporary technical and scientific knowledge and respond to the current demands of the national and international employment market. Metropolitan College's academic structure, the Academic Board, the know-how, expertise and on-going development of our academic staff, the infrastructure, the fully-equipped library of thousands of titles and the technological support of the educational procedures, ensure the excellence in the quality of the educational services provided by the college. At Metropolitan College we believe that it is our responsibility to maintain and enhance the quality of student life and experience, through both academic and non-academic provisions
North of England P&I Club
North is a leading global marine insurer with over 160 years of history in the industry. Our purpose today remains as it was on our inception in 1860; to enable our Members to trade with confidence. Over the years our service offering and our global office network has grown but our business has remained grounded where it all began; the North East of England. With a global service built around you and your business, expect a warm and friendly welcome whenever or wherever you deal with us, from people who genuinely care about your business. Founded and headquartered in in Newcastle, our reach stretches around the world. We have regional offices in Greece, China (Shanghai and Hong Kong), Japan, Singapore, Ireland and the USA. You'll also see us playing a leading role in the International Group; an association of 13 principal underwriting clubs insuring around 90% of the world's ocean-going tonnage. The experience of our staff is unrivalled in the industry. From our global team of 90+ claims specialists to the largest team of specialist in-house FD&D lawyers within the International Group, your needs can be dealt with by us and not a third party. Our loss prevention team put themselves in your shoes, providing you with the information, support and guidance to help you avoid having to make a claim. Focussing on safety culture, we provide technical and operational expertise from our master mariners and engineers with many years of seagoing experience.
OCEANKING
OCEANKING is a leading marine engineering and commercial group serving the Greek and International maritime community as well as the Greek public and industrial sector. OCEANKING was founded in 1989 and operates in Piraeus – Greece as well as in Cyprus. OCEANKING employs qualified naval architects and marine engineers and is managed by Costas Hassiotis and Panos Yannoulis with a permanent staff presently consisting of 20 persons. Our experience covers the areas of ship design, ship construction and operation, shipbuilding methods and management, marine engineering systems, materials supply and management as well as logistic support. Our company follows strict quality procedures and is certified according to ISO 9001:2015 by Lloyds.
RISK4SEA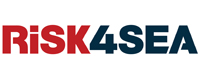 RISK4SEA is an online platform to provide PSC performance transparency to the market by analysing PSC Data providing KPI, Demographics, Detentions Analytics, reports, Benchmarks and Insights for 23 fleet segments in an advanced analysis of the last 5 years to assist stakeholders to:
-PREPARE for forthcoming PSC inspections
-ANALYSE PSC performance to identify strengths & weaknesses
-BENCHMARK fleets against competition and the industry
SEAFiT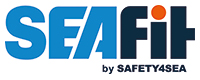 SEAFiT, powered by SAFETY4SEA, is a pioneering mental health program providing comprehensive guidance and a holistic approach to maritime stakeholders to evaluate the mental health state of both their shore and sea staff and raise awareness over wellbeing issues.
Standard Club
The Standard Club is a mutual insurance association and member of the International Group of P&I clubs, owned by its shipowner members and controlled by a board of directors drawn from the membership. The club has been insuring shipowners, operators and charterers for their liabilities to third parties for over 100 years and insures about 10% of the world fleet. The Standard Club prides itself on quality of service to members, and sets great store in responsiveness and support at all times, especially in times of crisis. Claims are managed from one of our 6 international offices, and our global reach is expanded by our correspondent network. We also put an emphasis on financial strength and stability, which has resulted in an S&P A rating and no unbudgeted supplementary calls for over 20 years. The Loss Prevention department works to minimise losses through ship surveys, member risk reviews and a programme of educational events and publications. The loss prevention team is continuously developing its tools and training its personnel to enable it to provide expert technical and loss prevention advice to members round the clock. The Safety and Loss Advisory Committees are key to the club's loss prevention initiatives and meet twice yearly to discuss claim trends and industry issues. Various initiatives have come as a result of the committee meetings, such as the member risk review programme, introduced in 1993 and unique to all International Group clubs
Steamship Mutual
Steamship Mutual's aim is to provide a comprehensive high quality P&I service backed by sound underwriting and strong reserves. The Managers, led by Stephen Martin, are determined to ensure that these objectives continue to be met. Steamship Mutual is one of the largest and most diverse P&I Clubs in the world, and a member of the International Group of P&I Clubs participating in the International Group Pool. Our Members remain the centre of our business and we strive to offer them the best advice and support wherever they are around the world. We firmly believe the service we provide our Members will help define our future success.
UK Club
The UK P&I Club is one of the oldest P&I clubs in the world. It provides Protection and Indemnity insurance in respect of third party liabilities and expenses arising from owning ships or operating ships as principals. One of the largest mutual marine protection and indemnity organisations it insures over 200 million tonnes of owned and chartered ships from more than fifty countries across the globe.