Crew kidnapping on the rise: Trends, perspectives and prospects
09:00 LONDON | 11:00 ATHENS | 17:00 SINGAPORE/MANILA
Latest IMB Piracy Annual Report revealed that the Gulf of Guinea remains a hot spot for piracy incidents since 135 crew were kidnapped from their vessels in 2020, with GoG accounting for over 95% of crew numbers kidnapped. On the other side of the ocean, although no incident reported in Somalia, IMB advises crew to always maintain vigilance.
What is fueling piracy attacks in GoG & new areas of attention
Key anti-piracy measures and security challenges for the operators
Is there a need for additional BMP?
Key actions towards a more security resilience industry: Lessons learned and the way forward
Akshat Arora
---
Senior Surveyor
Standard Club

Apostolos Belokas
---
Managing Editor
SAFETY4SEA

Lt. CDR Diego Canovas-Canovas (ESP N)
---
Interagency and Shipping Advisor, JOC-MSCHOA Coordinator
EU NAVFOR Somalia OHQ Operation Atalanta

Danielle Centeno
---
A.V.P. Of  Loss Prevention & US Navy Reserve
The American Club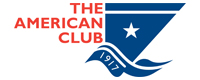 Nikos Georgopoulos
---
Chief Business Development Officer
Diaplous Group
Important notice
In order to attend the video talk please revisit this page at the premiere time/date as indicated here.
No need to register in order to attend, you may enter the page and video will be embedded here.
After the premiere video will be available at the SAFETY4SEA YouTube Channel
Thank you for your interest and trust we see you in one of our future talks!