COVID-19 as a digital accelerator: Smart options are the new normal

09:00 LONDON | 11:00 ATHENS | 17:00 SINGAPORE/MANILA
The pandemic is ongoing and in shipping we are witnessing changes to marine operations along with an increased digitalization. Various maritime stakeholders are trying to adapt to the new reality, searching for new digital tools and solutions. In that regard several stakeholders (Flags, Class, Authorities, Financial Institutions, Startups, Service providers etc.) opt to digital alternatives to real life challenges.
How is COVID-19 changing the industry for better and worse?
Where is the emerging need to transform the way we do business in shipping?
What are the pros and cons of innovating in the current environment?
Has shipping embraced successfully the new digital models? How likely is for the emerging smart options to prevail after the pandemic?
What needs to be addressed in order to overcome any barriers and obstacles that inherit rapid digitalization within the sector?
Apostolos Belokas
---
Managing Editor
SAFETY4SEA

Simon Fotakis
---
Chief Technology Officer
Tototheo Maritime

Athena Kanellatou
---
Director, Digital Solutions, Customer Co-creation
MacGregor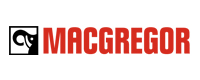 Mike Kostantinidis
---
CEO
METIS Cyberspace Technology S.A.

Alessandro Pescetto
---
Marine Digital & Innovation Director
RINA
Giampiero Soncini
---
CEO
IB Marine

Important notice
In order to attend the video talk please revisit this page at the premiere time/date as indicated here.
No need to register in order to attend, you may enter the page and video will be embedded here.
After the premiere video will be available at the SAFETY4SEA YouTube Channel
Thank you for your interest and trust we see you in one of our future talks!