2018 SAFETY4SEA Conference
The 2018 SAFETY4SEA Conference is due on Wednesday, 3rd of October in Eugenides Foundation, followed by cocktail reception and you might be interested in!
This is an event aiming at a target group of Technical, Safety, Operations & Marine departments of Ship Operators and other industry stakeholders.
For more information about the 2018 SAFETY4SEA Awards, please click here.
Attendance is FREE, subject to Registration
Confirmed speakers so far:
Chris Adams, Director, Head of European Syndicate and Loss Prevention, Steamship Mutual
Apostolos Belokas, Managing Editor, SAFETY4SEA
Alexander Christensen, Director Business Development, TT Salvage
Stamatis Fradelos, Director, Business Development, ABS
Erik Green, Managing Director, Green-Jakobsen A/S
John Kokarakis, Vice President, Technology & Business Development, Bureau Veritas
Rod Lingard, Managing Director, Hellenic Mutual War Risks Association
William Moore, Senior Vice President, American Club
Neale Rodrigues, Divisional Director, Brittania P&I Club
Phil Sharples, Global Senior Medical Director, UnitedHealthcare Global Medical
George Teriakidis, Regional Business Development Manager Region South East Europe Middle East & Africa, DNV GL
Thrasos Tsangarides, Group CEO, UMAR WSR
Capt Yves Vandenborn, Director of Loss Prevention, The Standard Club
James Wilkes, Managing Director, Gray Page
Attendance is FREE, subject to Registration
You may find details on Sponsoring Options of the event as follows:

SAFETY4SEA Event Guide for 2018 at goo.gl/mWc5fb
You may review details of previous event as follows:

Details of all previous SAFETY4SEA events may be found here.
With eight (8) SAFETY4SEA Conferences, seven (7) GREEN4SEA Conferences and three (3) SMART4SEA Conferences successfully completed so far, attended by more than 11,000 persons we would like to point out the following benefits:
Why sponsor the event:
This is a unique opportunity to gain visibility in Greece as besides attending delegates the event gets visibility through our Site, Social media, magazine and Media Partners
You will gain wide visibility before, during and after the event via Marketing on our SAFETY4SEA LOG (paper magazine), Social Media, safety4sea.com and YouTube
Why speak and participate in a panel of the event:
This is a unique opportunity to address a wide audience (600+delegates) the majority of which work on a Ship Operator Office
We may assign a 12 min speaker slot with enough time to present a subject plus a 25-30 min round table discussion at the end of each panel
You will gain unique visibility via SAFETY4SEA LOG (paper magazine), Social Media, safety4sea.com article and YouTube presentation
Chris Adams, Director, Head of European Syndicate and Loss Prevention, Steamship Mutual  
Chris Adams served at sea as a navigating officer with Ellerman City Liners of London. He holds a degree in Nautical Studies from the University of Southampton and joined The Steamship Mutual Underwriting Association Limited as a claims executive in 1979, initially specialising in handling collision and other admiralty incidents. He has been a partner of Steamship Mutual's management company since 1998 and is Head of the Club's European Syndicate and Head of Loss Prevention. In the latter role he has conceived and developed the Club's series of loss prevention DVDs which include programmes on Collision Avoidance, Groundings, Crew Health, Cyber Security, and Piracy; the latter winning the Seatrade Award in the Safety at Sea Category. In addition, in over 20 years of cooperation with Videotel, more than 90 onboard safety training programmes have been jointly produced, the content of which greatly benefit from the Club's claims experience. He is a Fellow of the Nautical Institute, Younger Brother of Trinity House, Member of the Royal Institute of Navigation, Liveryman of the Worshipful Company of Shipwrights, Freeman of the City of London, a Trustee of the Maritime London Officer Cadet Scholarship Scheme, and Chairman of the International Group's Pilotage Sub-Committee.
Apostolos Belokas, Managing Editor, SAFETY4SEA
Apostolos Belokas is a Maritime Safety, Quality & Environmental Expert, Consultant, Trainer and Project Manager with more than 20 year background in shipping as Technical, Marine, Safety & Training Superintendent and Consultant. He entered the industry back in 1992 as Engineering Superintendent with a leading ship manager operating a mixed fleet of bulk and oil/chemical tankers and later shifted to regulatory compliance and QHSE issues as superintendent and later as a Consultant and Trainer. Apostolos has successfully completed a wide range of QHSE projects including 250+ management system projects (ISM/ISO 9001-14001-18001/TMSA/MLC), 500 vessel and office audits to various standards and he has trained more than 5,000 people in a wide variety of QHSE subjects. He is holding Mechanical Engineering Bachelor and Master's specialising in Energy & Environment and Master's Degrees in Maritime Business and Business Administration (MBA), all of them awarded with distinction. Apostolos is the Managing Director of SQE MARINE & SQE ACADEMY and he is also the Founder and Managing Editor of SAFETY4SEA.
Alexander Christensen, Director Business Development, TT Salvage
Stamatis Fradelos, Director, Business Development, ABS            
Stamatis Fradelos is Director in ABS' Business Development team. The Business Development team is responsible for formulating and implementing business development strategies to help ABS meet its strategic objectives and providing insight into future business initiatives and market drivers for inclusion in local and corporate business plans. Stamatis represents ABS on the IACS Environmental Panel.
Prior to joining ABS, Stamatis worked as a marine field surveyor for five years at the Hellenic Register of Shipping and spent six years at Lloyd's Register as a Plan Approval Surveyor.
Stamatis has a M.Sc. in Mechanical Engineering, a M.Sc. in Marine Technology and Science and a M.Sc. in Engineering – Economic Systems.
Erik Green, Managing Director, Green-Jakobsen A/S
Erik Green is one of the founders of Green-Jakobsen A/S, founded in 2001. He graduated as a Naval Architect in 1990 and has a Master's degree in organisational learning and development. Within the maritime segment Erik's expertise mostly relates to the development of corporate and individual safety culture (competencies), marine HR and leadership development.
As a strategic business consultant with more than 20 years of experience, Erik is specialised in helping companies develop both at a strategic, tactical and operational level. His professional competence covers marine HR and safety projects involving both employees and employers. He is an experienced project manager, subject matter expert, strategic executive coach and strategic business consultant. Furthermore, Erik is continuously engaged in the development of Green-Jakobsen's own leadership training concept, and safety maturity development concept and methods.
Dr. John Kokarakis, Vice President, Technology & Business Development, Bureau Veritas
John Emmanuel Kokarakis, a 1979 graduate of National Technical University of Athens, holds PhD (1986) and Master's degrees in Naval Architecture (1983) and Master's in Mechanical Engineering (1984) from the University of Michigan. He worked for over ten years as a consultant undertaking technical problems worldwide. His specialization was in the area of technical investigation and analysis of marine accidents. In that capacity he participated in the technical investigation of the Exxon Valdez grounding, capsize of drillship Seacrest, Piper Alpha fire and explosion, Aleutian Enterprise foundering in Alaska as well as many other accidents of less notoriety. The last fourteen years he works in Greece, in the area of classification. He has served at American Bureau of Shipping and Germanischer Lloyd. He worked in plan approval, rule development and implementation of environmental regulations.  He is currently Vice President of Technology and Business Development of Marine Hellenic, Black Sea & Middle East Zone at Bureau Veritas. In his duties Dr. Kokarakis is responsible for the smooth technical operation in the Zone as well as in the harmonic cooperation with the BV offices worldwide to the benefit of the BV clients 
Rod Lingard, Managing Director, Hellenic Mutual War Risks Association             
Rod is a Master Mariner and has degrees in, Nautical Studies, Law and an MBA. After 11 years at sea, mainly on bulk carriers, Rod worked as a cargo superintendent for a short while before joining the Sunderland P&I Club in 1987 and then Thomas Miller/The UK P&I Club in 1991. Rod became a Syndicate Manager with Thomas Miller in 1995 and he managed several different Syndicates, including Thomas Miller (Hellas) Ltd from 2008 to 2014, providing claims handling and advisory services to UK P&I and UK Defence Club Members. Rod returned from Greece to London in 2014 to become the joint Managing Director of Thomas Miller War Risk Services Limited the consultants to the Managers of the Hellenic Mutual War Risks Association (Bermuda) Limited and in April 2016, in addition to keeping his war role, Rod moved to the Isle of Man and recently became Chairman of Thomas Miller (Isle of Man) Limited.
Dr. William Moore, Senior Vice President, American Club
Dr. Moore is the Senior Vice President for Loss Prevention at the Shipowners Claims Bureau, Inc., managers of the American Club. In that capacity, he brings 21 years of experience to the development and implementation of the Club's loss prevention initiatives to assist shipowners in the reduction of maritime risks and incidents. He formerly worked at ABS in New York and Gard Services in Norway. He acquired his doctorate degree at the University of California at Berkeley in Naval Architecture & Offshore Engineering and is also a graduate of Ocean Systems Management at the Massachusetts Institute of Technology. Dr. Moore is also formerly the Chairman of the IMO's Joint Maritime Safety Committee & Marine Environmental Protection Committee's working group on the Human Element
Neale Rodrigues, Divisional Director, Brittania P&I Club
Head of Loss Prevention, formerly a Master Mariner, with seagoing experience on container, RoRo, bulk, tanker, reefer and multipurpose ships.  Experience in marine surveying, loss assessment & prevention, quality assurance, and the commercial, technical and operational management of container, bulk and multipurpose ships.
Dr. Phil Sharples, Global Senior Medical Director, UnitedHealthcare Global Medical
Dr Phil Sharples has been Senior Medical Director at UnitedHealthcare Global Medical since 2006 and is responsible for the clinical care delivery to UnitedHealthcare Global Medical clients.
Phil is responsible for healthcare governance and clinical excellence working closely with other clinical functions in UnitedHealthcare Global in order to deliver quality healthcare solutions to clients. He has demonstrated the ability to facilitate and manage numerous projects whilst maintaining excellent client and colleague relationships.
Prior to joining UnitedHealthcare Global, Phil worked internationally for a substantial part of his professional career. Philip trained as a General Practitioner in the British Army serving abroad in Germany and Hong Kong, then spent eight years as a senior partner in a NHS General Practice in London furthering his interest in Occupational Health and Travel Medicine. Phil then gained valuable oil and gas industry experience as part of the international medical team for Chevron and through his work for Chevron as a Medical Director in Nigeria and Kazakhstan before joining UnitedHealthcare Global .
Phil has a proactive involvement in the business development of the company and is a member of the International Association of Oil & Gas producers / The International Petroleum Industry Environmental Conservation Association Health Sub Committee and has helped to define industry health guidelines. Phil is also a member of the Institute of Remote Healthcare and as a keen interest in professional development and works in close liaison with colleagues to improve professional training standards.
Phil is a graduate of the University of   London.
George Teriakidis, Regional Business Development Manager Region South East Europe Middle East & Africa, DNV GL
George Teriakidis is a naval architect and currently holds the position of Regional Business Development Manager in DNV GL Greece. He studied in the university of Newcastle Upon Tyne in UK, naval architecture (B.Eng.) and continued his studies with a master degree (M.Sc.) on Ship Production Technology in the university of Strathclyde, in Glasgow. Upon completing his studies he started working for the classification society DNV as a trainee surveyor in Dubai, U.A.E.. Till 2008 he became a senior surveyor and got specialised in the surveys of various ship types. He also became responsible for the CAP service in Middle East and India as well as a deputy manager for the DNV Maritime Service Centre of Dubai. During August 2008 he moved to Greece and started dealing with business development  and customer service management for shipping as well as oil & gas. Since the merger of DNV and GL (2013) he has been working as the Regional Business Development Manager, responsible for the region of east Mediterranean, black and Caspian Sea. He has delivered various presentations and participated in various conferences. He is married and has one daughter. Beyond his family, he loves music, movies and photography
Thrasos Tsangarides, Group CEO, UMAR WSR   
Capt Yves Vandenborn, AFNI, Director of Loss Prevention, The Standard Club  
Yves Vandenborn is a master mariner and sailed with Exmar Nv. Belgium on chemical/product, LNG and LPG tankers. Since coming ashore in 2003, Yves has worked as a marine superintendent with a Singapore/Indonesian shipowner. He set up the ISM system and assisted the company in obtaining TMSA level 2 rating and Oil Major approval for the fleet.
Yves worked as an independent marine surveyor from 2006 until 2010 undertaking numerous P&I condition surveys, oil major SIRE pre-vettings, TMSA audits, pre-purchase surveys, bulk carrier hatch cover ultra-sonic tests, etc.
Yves joined Charles Taylor in February 2010 as an in-house marine surveyor for the Singapore office of The Standard Club. In July 2013 he took over as Director of Loss Prevention for The Standard Club. As the director he is responsible for the risk assessment programme for the club's membership worldwide. He is further responsible for the loss prevention initiatives, the club's loss prevention publications and technical advice to the membership, as well as to the underwriting and claims departments.
James Wilkes, Managing Director, Gray Page    
James Wilkes first led an investigation into a major act of piracy in 1998, responding to the suspicious disappearance of the Panama-flagged bulk carrier "CHEUNG SON" in the South China Sea. He has since spent nearly two decades advising clients on ways to counter the threat of piracy, as well as assisting those who continue to fall victim to acts of piracy – most recently in hijack for cargo theft incidents in West Africa and South East Asia. In December 2009, James appeared in the High Court as the Expert for Amlin Corporate Member Ltd, the defendant insurer, in what is commonly referred to as the "Bunga Melati Dua Case"; Masefield AG – v – Amlin Corporate Member Ltd [2010] EWHC 208 (comm.) Since then, James has acted as an Expert for shipowners, cargo interests and insurance underwriters in numerous other cases where piracy and matters of ship security have been central to the proceedings being brought.   James co-founded specialist maritime consulting group Gray Page in 2003 and has headed it ever since. In addition to the group's unparalleled investigation and intelligence services, Gray Page's Asset Protection division provides crisis management and security consulting services to shipping and insurance market clients.  Gray Page has offices in the UK, Singapore and the USA.
Lead Sponsor
UMAR WSR
UMAR – WSR WAS FOUNDED IN 2000, TO OFFER SUPERIOR MARITIME PRODUCTS AND SERVICES TO SHIP OWNERS AND SHIP MANAGEMENT COMPANIES
From our modest beginnings, UMAR – WSR has evolved from strength to strength throughout the first decade of our existence, with an expanding series of acclaimed principles and a parade of dry docks to match our outstanding service performance. In 2008 we were rewarded with the OEB Innovation Award by the Cyprus Employers and Industrialists Federation, in recognition of our Online Information System (U.O.L.I.S.), which enables continuous project handling information to our customers.If we had a mission statement in those days, it could not have been expressed more eloquently than, "To offer a level of service and commitment to their clients, without compromise". These words are just as relevant today as they continue to reflect our beliefs, actions and ambitions for the future. Located in Limassol, Cyprus, UMAR – WSR maintains its dedication to offering premium quality maritime products and services to professionals anywhere and at any time, globally.
Sponsors
ABS
ABS, a leading international classification society, is guided by its mission to promote security of life, property and the natural environment. ABS has a long and proud association with the Greek ship owning community and continues to support its current fleet and future fleet development. As the Greek fleet has expanded and diversified, ABS has continued to expand and develop its services to Greek ship owners. ABS is a technical partner providing traditional classification services as well as on-the-ground technical services in asset performance, energy efficiency, environmental performance and lifecycle management. Delivering practical and innovative solutions, ABS supports the Greek shipping industry in meeting today's demands as well as future challenges. Greek shipping operations are supported through the local Athens office as well as a global network of surveyors, engineers, researchers and regulatory specialists who work in more than 200 offices in 70 countries around the world
American Club
American Steamship Owners Mutual Protection and Indemnity Association, Inc. (the American Club) was established in New York in 1917. It is the only mutual Protection and Indemnity Club domiciled in the United States – indeed, in the entire Americas. The Club is a member of the International Group of P&I Clubs, a collective of thirteen mutuals which together provide Protection and Indemnity insurance for some 90% of all world shipping. Protection and Indemnity insurance (commonly referred to as "P&I") provides cover to shipowners and charterers against third-party liabilities encountered in their commercial operations. Responsibility for damage to cargo, for pollution, for the death, injury or illness of passengers or crew and for damage to docks and other installations are examples of typical exposures. Running in parallel with a ship's hull and machinery cover, traditional P&I such as that offered by the American Club distinguishes itself from ordinary forms of marine insurance by being based on the not-for-profit principle of mutuality where Members of the Club are both the insurers and the assureds.
Arcadia Shipmanagement Co Ltd
ARCADIA Shipmanagement provides safe and reliable transportation of oil by sea, through a modern fleet, setting top objectives for Safety, Quality and Environmental protection. To achieve these, Arcadia is dedicated to develop and sustain a strong working relationship with all parties involved in International oil trade, based upon mutual trust and reliability.
Safety is enhanced by establishing a risk assessment system for hazard identification, risk management and control, adressing guidance for the prevention of errors, hazardous situations and incidents, through reporting and investigation procedures and providing training of personnel at Company's in-house maritime training centre and by attending externally provided courses.
Quality is maintained by undertaking auditing and evaluation process, with commitment towards the continual improvement of HSQE performance, through setting and measuring various Key Performance Indicators, analysing N/C reports, reviewing findings from internal audits ashore and onboard.
The Environment is protected by preserving and whenever possible, further reducing the burden on the environment by setting and achieving tougher voluntary standards, such as Green Award. Moreover, by aiming for the reduction of identified environmental impacts of Company activities to air, sea and land, to the possible extend and seeking to conserve energy and materials, through recycling and waste reduction programs.
Brittania P&I Club
Established in 1855, Britannia was the first P&I Club in the market and remains a leader in the International Group of P&I Clubs.  It has held its prominent position by focusing on providing an exceptional standard of service for the benefit of its members based on the essential values and principals of mutuality combined with commercial strength.
Bureau Veritas
Bureau Veritas is a world leader in classification, certification, laboratory testing & inspection services. Established in 1828, the Group nowadays employees more than 66,500 people in about 1,400 offices and laboratories worldwide, assisting its 400,000 clients to improve their performance by offering innovative services in order to ensure that their assets, products, infrastructure and processes meet applicable standards and regulations in terms of quality, health and safety, environmental protection and social responsibility, both land based and off-shore, with a coherentNetwork of 2,600 highly qualified marine experts, specialized in safety, security & environmental protection related rules and standards, which operates in 180 survey stations covering 90 countries.
Capital Shipmanagement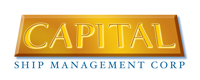 Capital Ship Management Corp. ('Capital') is a distinguished oceangoing vessel operator, offering comprehensive services in every aspect of ship management, currently operating a fleet of 55 vessels including 41 tankers (6 VLCCs, 5 Suezmaxes, 2 Aframax, 27 MR/Handy product tankers and 1 small tanker), 4 modern Capesize bulk carriers and 10 container carriers with a total dwt of 5.70 million tons approx. Capital is a a subsidiary of Capital Maritime & Trading Corp. The fleet under management includes the vessels of Nasdaq-listed Capital Product Partners L.P.
Consolidated Marine Management Inc
Consolidated Marine Management Inc. (CMM), a company of Latsco Shipping Ltd., has been established in 1997 and is located at Kifisia.  CMM provides with operational, technical, financial and ship building services, focusing on fundamental principles of quality, integrity, safety, health, environmental protection and energy efficiency, with established programmes for performance excellence, profitability and growth of management of clean energy transportation vessels. CMM pursues all entrepreneurial ventures with ethics, integrity, consistency to incident-free operations and ultimate aspiration of providing excellent services through long-lasting customer relationships. CMM's history begins over half a century ago as part of Latsis Companies' Group having the 8,750 dwt M/T "SPIROS" as the first vessel under its management. Within 60's and 70's, fleet expanded significantly through adopting numerous vessels (tankers and other types), numbering about 60 vessels with the majority of them trading under "PETROLA" name. In 1982, fleet's technical manager was renamed "BILINDER MARINE CORPORATION SA" and its management and expansion of approximately 90 vessels (various sizes/types) totalling 3.5 mil dwt began. Central position in fleet was occupied by 6 ULCCs including the "HELLAS FOS" (largest ever built ULCC with total carrying capacity of 555,000 dwt). Currently, CMM manages a fleet of 15 vessels (MRs, LR2, VLGCs), while another 9 vessels shall be delivered up to 2018.
DNV GL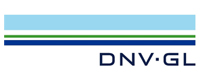 Driven by our purpose of safeguarding life, property and the environment, DNV GL enables organizations to advance the safety and sustainability of their business. We provide classification and technical assurance along with software and independent expert advisory services to the maritime, oil and gas, and energy industries. We also provide certification services to customers across a wide range of industries. Combining leading technical and operational expertise, risk methodology and in-depth industry knowledge, we empower our customers' decisions and actions with trust and confidence. We continuously invest in research and collaborative innovation to provide customers and society with operational and technological foresight. With our origins stretching back to 1864, our reach today is global. Operating in more than 100 countries, our 16,000 professionals are dedicated to helping customers make the world safer, smarter and greener. DNV GL is the world's leading classification society and a recognized advisor for the maritime industry. We enhance safety, quality, energy efficiency and environmental performance of the global shipping industry – across all vessel types and offshore structures. We invest heavily in research and development to find solutions, together with the industry, that address strategic, operational or regulatory challenges.
Dorian LPG
Dorian LPG is a pure-play LPG shipping company and a leading owner and operator of modern VLGCs. Dorian LPG currently has four modern VLGCs and one pressurized LPG vessel on the water. Dorian LPG has 18 ECO VLGC newbuildings due for delivery in 2014, 2015 and 2016 from HHI and Daewoo Shipping and Marine Engineering Ltd., including the 13 that it acquired from Scorpio Tankers. Dorian LPG has offices in Connecticut, London, and Piraeus.Dorian LPG is incorporated in the Republic of The Marshall Islands.
GAITAS, KENNEDY & CHALOS PC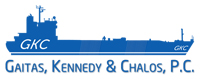 We have deep professional roots in the shipping industry, with decades of hands-on experience on the ship owner's team. We have expertise in advising and protecting the interests of our clients with effective advice and legal problem-solving skills. We are able to bring these tools to bear in multiple countries, jurisdictions, courts and tribunals. Our lawyers have many years of specialized training, including advanced degrees and certifications in maritime law from leading admiralty and maritime programs at respected law schools. Our law firm has international range. We are able to serve clients in the premier shipping nations of the world and in all jurisdictions within the United States.
Gray Page Ltd
Gray Page is a specialist advisory and consulting group that solves problems around the world for companies and organisations in shipping, insurance and international trade. Often working in sensitive, complex circumstances, we assist our clients by investigating cargo theft, losses, damage, fraud and piracy; locating assets, vessels and witnesses. We also help clients prepare for, respond to and recover from crisis events. Gray Page has also been hardening ships against security threats like piracy for many years. Following two years of research and development, Gray Page has recently launched the DFENCE vessel perimeter protection system. The DFENCE anti-piracy barrier is designed to prevent unlawful over-the-side access to ships, oil rigs and other marine installations. The DFENCE barrier system is safe to handle and easy to fit, making it a practical alternative to razor wire.
Green Jakobsen
Green-Jakobsen was founded in 2001 and our focus has always been on the improvement of human performance within the maritime segment. We are a group of people with maritime and academic backgrounds, counting some 40 employees in total.
Over the years we have rolled out a vast number of development programmes, facilitated improved human performance, and trained thousands of seafarers and office staff world-wide.
We have offices in Copenhagen, Manila, Athens and Mumbai.
Our areas of expertise are:
Maritime safety performance – reducing LTIF, providing strong tools and methods to support the safety initiatives and focus on defining actions rather than preparing lengthy documents
Maritime leadership – training leaders to fulfil the performance driving role, providing knowledge and tools to act as competent leaders
HR performance and management – linking the management and development of people and their competencies with leadership skills and safety performance
Soft skills courses – offering a wide range of subjects for company specific courses and seminars
Measure and develop safety performance – strengthening a proactive safety culture in an ongoing cycle in a plug-and-play solution including on board training and development
Hellenic Mutual War Risks Association
The Hellenic Mutual War Risks Club is run by, for, and in the interests of its Members, providing superior cover for ships of virtually any type or size operating under the Hellenic flag. As a mutual club, we have a clear mission: "We combine flexibility with tradition and the highest levels of service to provide Members of the Greek shipping community with specialist, mutual war risks insurance that is second to none." We are proud of our heritage, but we never stand still. We are flexible in adapting to the changing risks facing our Members and the changing profile of the Hellenic shipping community. From initial enquiry, to day-to-day operating queries and in the event of support, we provide skilled technical assistance based on real experience.
MacGregor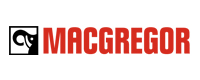 MacGregor is a family of innovators. By offering engineering solutions and services for handling marine cargoes and offshore loads we make the sea more accessible, safe and reliable for those whose livelihood depends on the changing conditions of the sea. To enable that we have a variety of strong product brands and committed experts with a passion for solving challenges – and the power of the sea is sure to provide those.
Marshall Islands Registry
International Registries, Inc. and its affiliates (IRI) provide administrative and technical support to the Republic of the Marshall Islands (RMI) Maritime and Corporate Registries. The RMI Registry is the third largest registry in the world, surpassing 134 million gross tons and 3,885 registered vessels at the end of July 2016. IRI has a network of 27 worldwide offices that have the ability to register a vessel or yacht, including those under construction, record a mortgage or financing charter, incorporate a company, issue seafarer documentation, and service clientele.
The quality of the RMI fleet can be measured by the RMI's continued White List status on both the Paris and Tokyo Memorandums of Understanding (MoUs). The RMI also meets the flag criteria for a low risk ship under the Paris MoU's New Inspection Regime, and has qualified for the United States Coast Guard's Qualship 21 roster for 12 consecutive years, which is unprecedented.
The most important asset to the Registry is its customers and IRI strives to provide them with full service from any office, 24 hours a day. To learn more, visit www.register-iri.com.
MINERVA Marine
Minerva Marine Inc. was established in 1996 by Andreas J. Martinos and to this day remains a private and independent company.
Minerva quickly grew from a tanker manager of 6 vessels to the committed Aframax operational leader that it is today. Minerva has further expanded its operations to include, from MRs to VLCCs (Chemical Product and crude oil carriers) in the tanker segment, and Capesize in the bulker segment.
Today, Minerva has established business with all major oil companies, while it has grown into a valued ice partner for most of the Baltic charterers. The company continues to engage in new business partnerships, having the customers' ever-changing needs always at the forefront.
North P&I Club
North P&I Club  is a leading marine mutual liability insurer providing P&I, FD&D, war risks and ancillary insurance to 140 million GT of owned tonnage and 50 million GT of chartered tonnage (at February 2017). We are based in Newcastle upon Tyne, UK with regional offices in Greece, Hong Kong, Japan and Singapore. We are a leading member of the International Group of P&I Clubs (IG), with over 12% of the IG's owned tonnage. The 13 IG clubs provide liability cover for approximately 90% of the world's ocean-going tonnage and, as a member of the IG, North protects and promotes the interests of the international shipping industry. Recent years have seen growth based upon our core values of quality membership, service excellence and financial stability. We have an "A" (stable) credit rating from the financial rating agency Standard & Poor's. North has grown by attracting quality shipowners and charterers who have maintained and improved the risk profile of the Club. The following chart shows the breakdown of our membership by ship type and by geographical location.
Orpheus Marine Transport Corporation
Orpheus Marine Transport Corporation (OMTC) is a ship-management company based in Athens, Greece. OMTC operate a very modern fleet of high-specification, fuel-efficient vessels in the Dry-Bulk and Tanker sectors. All vessels are built at the world's most reputable shipyards to ensure the best build-quality, steelwork and technical innovation available. OMTC uses Lyras Maritime Ltd. as exclusive London Agents, benefitting from the extensive experience and contacts of the Lyras Family
Steamship Mutual
Steamship Mutual's aim is to provide a comprehensive high quality P&I service backed by sound underwriting and strong reserves. The Managers are determined to ensure that these objectives continue to be met. Steamship Mutual is one of the largest and most diverse P&I Clubs in the world, and a member of the International Group of P&I Clubs participating in the International Group Pool. Our Members remain the centre of our business and we strive to offer them the best advice and support wherever they are around the world. We firmly believe the service we provide our Members will help define our future success.
T&T SALVAGE
T&T SALVAGE, a member company of the Teichman Group, is committed to serving the emergency response needs of its clients under the highest standards of safety and quality. The Teichman Group since 1957 has grown to become a leading service provider to the international maritime and offshore petroleum industries.
T&T SALVAGE, www.ttsalvage.com, Global response services are supported by salvage stations in Singapore, Rotterdam, Hamburg and South America. The Group owns and maintain a comprehensive inventory of salvage, firefighting systems, ship-to-ship (STS) lightering systems, anti-pollution systems, three-dimensional sonar, ROVs, and advanced diving systems all packaged so it can be rapidly transported by air, land or sea. The portable assets are complemented by floating heavy lift and salvage support vessels ready to meet both routine and emergency response challenges. In addition, the Group includes an in-house design and fabrication department available on a 24 hour basis to support any urgent in-situ needs a field salvage team may have during an operation.
T&T SALVAGE is a Member of the American Salvage Association (ASA), the International Salvage Union (ISU), the North American Environmental Protection Association (NAMEPA) and the Association of Diving Contractors International (ADCI).
The Standard Club
The Standard Club is a mutual insurance association and member of the International Group of P&I clubs, owned by its shipowner members and controlled by a board of directors drawn from the membership. The club has been insuring shipowners, operators and charterers for their liabilities to third parties for over 100 years and insures about 10% of the world fleet.
The Standard Club prides itself on quality of service to members, and sets great store in responsiveness and support at all times, especially in times of crisis. Claims are managed from one of our 6 international offices, and our global reach is expanded by our correspondent network. We also put an emphasis on financial strength and stability, which has resulted in an S&P A rating and no unbudgeted supplementary calls for over 20 years.
The Loss Prevention department works to minimise losses through ship surveys, member risk reviews and a programme of educational events and publications. The loss prevention team is continuously developing its tools and training its personnel to enable it to provide expert technical and loss prevention advice to members round the clock.
The Safety and Loss Advisory Committees are key to the club's loss prevention initiatives and meet twice yearly to discuss claim trends and industry issues. Various initiatives have come as a result of the committee meetings, such as the member risk review programme, introduced in 1993 and unique to all International Group clubs
UK P&I Club
The UK P&I Club is one of the oldest P&I clubs in the world. It provides Protection and Indemnity insurance in respect of third party liabilities and expenses arising from owning ships or operating ships as principals. One of the largest mutual marine protection and indemnity organisations it insures over 200 million tonnes of owned and chartered ships from more than fifty countries across the globe.
UnitedHealthcare Global
At UnitedHealthcare Global, wherever your people go, we are there with them. Our single source, global solutions help optimize outcomes for your business by ensuring your people are better prepared, better cared for and better able to do the work they need to do, wherever they are in the world.
Who Should Attend
This is a must attend event for all companies and individuals interested in Ship Technology and Sustainable Shipping, including:
Ship owners
Ship Manager Company Staff (Technical, Marine, Operations, Safety & Quality)
Maritime professionals
Regulatory & government authorities
Flag state representatives
Classification societies representatives
Marine Insurers & P&I Executives
Experts on information technologies (IT) onboard
Other relevant with smart technologies Industry Organizations/ Executives/ Experts
---
Delegate Helpdesk
General Information
Who can I contact for more information on the event?
Please contact the organizers directly at e-mail: info [at] safety4sea [dot] com
Registration
How do I register?
To register you should fill in the online registration form and follow the instructions contained in the Registration Form.
Is the event free to attend for the delegates?
Attendance to the event is FREE subject to online registration. In case you are interested, please complete the online registration form and confirm with the organizers. FREE attendance includes coffee, snacks and drinks during breaks plus lunch at the event venue. Attendance does NOT include accommodation and/or travelling or parking which should be paid in by the delegates as decided/applicable. Speaker Presentations, Conference DVD and Certificates of attendance will be available through the organizers after the event, at no additional cost, ONLY to SAFETY4SEA subscribers.
What happens if I am unable to attend despite being registered?
Appreciate if you could inform the organizers by e-mail as soon as possible before the event.
At the event
Where is the event being held and how do I get there?
The event location is Eugenides Foundation, Athens. You may find instructions here.
What happens when I get to the event venue?
When you arrive at the event please go to the registration desk and collect your badge which should be worn at all times. Welcome coffee and snacks are available during registration and breaks.
After the event
How may I evaluate and comment on the event?
You may comment with the organizers at any time, during or after the event. Furthermore an event evaluation form will be available online after the event to complete anonymously any comments you may have.
How can I order Speaker Presentations, Conference DVD or Certificates of Attendance?
Speaker Presentations and Certificates of attendance will be available through the organizers after the event, at no additional cost, ONLY to SAFETY4SEA subscribers. Conference DVD may be available at additional cost to those interested.
Please contact the organizers directly at e-mail: info [at] safety4sea [dot] com
---
We look forward to welcoming you at this event!