8th GREEN4SEA Athens Forum
For more information about the
2019 GREEN

4SEA

Awards
, please click
here
.
The 2019 GREEN4SEA Conference successfully concluded on Wednesday 13th of March, at the Lighthouse at Stavros Niarchos Foundation Cultural Center (SNFCC), attracting 750 delegates from a total of 350 organizations.
Similar to all SAFETY4SEA Events, this was a non-profit event, attracting attendance from Safety, Technical and/or Marine departments of shipping operators and other related industry stakeholders. The conference brought together global experts who focused on the recent and future green shipping challenges and shared their views on how to comply with the strict environmental requirements on the horizon
For more information about the GREEN4SEA Awards, please click here.
Gavin Allwright, Secretary, International Windship Association (IWSA)
Gavin Allwright has been the Secretary of the International Windship Association (IWSA) www.wind-ship.org since it was established in 2014, this not-for-profit grouping of maritime wind propulsion companies and projects supported by academia, NGO's and seafarers is working to promote and facilitate the uptake of wind propulsion solutions in commercial shipping. Alongside his work as association secretary, he also leads the policy and finance work streams, requiring regular attendance at IMO, OECD and EU meetings. Gavin regularly presents updates on wind propulsion and on innovation development in the shipping industry at international Shipping for a. He chairs the annual Natural Propulsion Seminar as part of Blueweek and last year led the team that delivered the highly successful : Ambition 1.5C: Global Shipping's Action Plan summit at COP23, an official UNFCCC Climate Partner event in Bonn, Germany http://www.shippingambition1o5c.com/ He is a non-executive board member of the World Wind Energy Association (WWEA), an advisor on the stakeholder committee for the IMO MTCC program, and sits on the advisory group of the ETI & BMT led VTAS program. He has also consulted on a number of EU Interreg projects developing wind propulsion solutions and networks along with sustainability projects in South Pacific and Japan. Gavin holds a Masters degree in Sustainable Development, specialising in small scale sustainable shipping and logistics in developing countries and is a frequent guest lecturer at universities around the world, including seminars at World Maritime University (WMU). He has contributed to numerous studies and projects on alternative propulsion solutions and helped coordinate and contributed extensively to the UN-affiliated IRENA technical brief – Renewable Energy Options in Shipping and as an expert reviewer of the IPCC Special Report on 1.5C Global Warming to be released in September.
Apostolos Belokas, Managing Editor, SAFETY4SEA
Apostolos Belokas is a Maritime Safety, Quality & Environmental Expert, Consultant, Trainer and Project Manager with more than 20 year background in shipping as Technical, Marine, Safety & Training Superintendent and Consultant. He entered the industry back in 1992 as Engineering Superintendent with a leading ship manager operating a mixed fleet of bulk and oil/chemical tankers and later shifted to regulatory compliance and QHSE issues as superintendent and later as a Consultant and Trainer. Apostolos has successfully completed a wide range of QHSE projects including 250+ management system projects (ISM/ISO 9001-14001-18001/TMSA/MLC), 500 vessel and office audits to various standards and he has trained more than 5,000 people in a wide variety of QHSE subjects. He is holding Mechanical Engineering Bachelor and Master's specialising in Energy & Environment and Master's Degrees in Maritime Business and Business Administration (MBA), all of them awarded with distinction. Apostolos is the Managing Director of SQE MARINE & SQE ACADEMY and he is also the Founder and Managing Editor of SAFETY4SEA.
Byeong- Yeol Baek , Advanced Lead Engineer, Customer Application Engineering, GE Aviation
Byeong- Yeol Baek has graduated from Korea Maritime Ocean University with a bachelor degree of Marine equipment science. He has been Ship's 1st Engineer for 5 years and has a 10-year experience in ship machinery design and ship sales of shipyard. For the last 6 years, he has been an Advanced Lead Engineer of GE Aviation.
Nick Contopoulos, Director, ANEMOI
Nick Contopoulos BEng (University of Exeter), PgD (University of Exeter), CEng, MICE (Institution of Civil Engineers), is a Chartered Engineer with over 13 years' of experience across multi-disciplinary Engineering and Shipping sectors. He is currently a Director at Anemoi and is one of the founding members of the marine technology company. Anemoi have secured great success on their journey so far, by developing innovative real world solutions that are proving to be industry leading. Nick started his career in 2005 working with Victoria Steamship based in London and through exposure to the bulker sector and dry dockings at COSCO shipyard early in his career he developed a deep understanding and enthusiasm for Engineering and the Shipping Industry. He then held Engineering consultancy roles at some of the world's largest providers of professional technical services, Jacobs Engineering and Arcadis (formerly known as Hyder), where he developed his skills working on large scale global infrastructure projects, including airports, bridges, tunnels and specialised structures. After becoming a Chartered Engineer he returned to the shipping industry with Victoria Steamship, where he was challenged with building a project team to embark on a new technology and innovation venture on behalf of the owners. The ultimate goal of this venture was to deliver an innovative fuel reduction technology, that harnesses the renewable power of the wind to reduce vessel consumption and lower harmful emissions in the shipping industry. After the successful technology development phase, Anemoi was incorporated following firm support, and the vision to install Anemoi's Flettner Rotor Systems on board commercial vessels trading worldwide. Anemoi are now a market leader and are the world's first company to install Flettner Rotor Systems on board globally trading bulk carriers.
John N. Cotzias, Projects & Finance, Xclusiv Shipbrokers Inc
John N. Cotzias, currently acting for third consecutive term as the President of the Hellenic Shipbrokers Association, and has 30 years of experience in Shipbroking. His family has been the oldest Shipbroking family in Greece, active in both Sale and Purchase and Chartering of ships since 1893 and John represents the 4th Generation of continuity presently enjoying 125years in Shipbroking. Presently, he is one of the co-founders of Xclusiv Shipbrokers Inc. He is presently maritime advisor for NATO's TGOS and AMSCC and he has been a Maritime Advisor for a number of Greek and International Shipping companies and has appeared in various forums and conferences as a panelist and guest speaker in both Greece and abroad and was the producer and co-host of first weekly Shipping Program aired live on Greek TV. Mr. Cotzias has completed a vast number of sale and purchase transactions, while he has put together many complex projects. John N. Cotzias holds an MSc degree in Shipping Trade and Finance from City University CASS Business School (UK) and also holds a BSc in Economics from the University of Buckingham.
Tom H. Evensen, Sales Director HPS (Hull Performance Solutions), Jotun – Performance Coatings
Tom H Evensen is a former officer in the Royal Norwegian Navy. He served as Chief of Supplies on a coastguard vessel and has spent 5 seasons at sea. Having studied in Norway, Germany and the US he holds a Master of Science in Business and Economics. After graduation he joined Northern Europe's largest consultancy company, Tieto. His primary focus being projects related to IT-systems development. He then moved into telecommunications, working as Export Manager for a company producing various accessories related to the mobile industry. Prior to his career in Jotun he worked for a number of years as Regional Sales Manager for a company within the building and construction industry. In 2009 he joined Jotun as a Product Manager for the SeaQuantum range, then progressed to Group Category Manager for the Antifouling department and in 2011 he joined the Hull Performance Solutions team as Sales Director.
Christopher Fee, General Manager – Environment & Sustainability, Oldendorff
Paul Flaherty, Director, Fleet & Technical Operations, Navigator Gas
Paul Flaherty joined Navigator Gas as Director of Fleet and Technical Operations in December 2014. Prior to this he was employed by JP Morgan Global Maritime as VP, Asset Management. Previously, he spent 17 years with BP Shipping Ltd as a Fleet and Technical Manager for both Oil and Gas vessels. Paul is a Chartered Engineer and a Fellow of the Institute of Marine Engineers & Science Technicians (IMarEST).
Mark Hadfield, CEO, Flowwater Technologies
I have 27 years extensive experience in engineering supported by many qualifications and hands on experience. Involved with research and development programs within commercial industries (Water Technology & Commercial Vehicles), I have gained invaluable knowledge and experience from mechanical to electrical engineering. With my engineering ability and knowledge, I have become an expert and innovator within the water treatment industry specialising in limescale management, water sanitisation and water separation. With the experience gained working in extreme conditions I have designed and manufactured new limescale management products and energy reduction products for the waste water industry. Over the past 12 months I have been involved in the Marine Industry using my past experience to address the problems of Ballast Water Management. By taking a fresh approach and listening to the Ship Owners and Management Companies first, we have reverse engineered a solution to meet all of the Worlds strictest regulations.
Ralf Jürgens, SVP Engineering, Primarine
Ralf Jürgens is the SVP Engineering of Primarine GmbH. He worked for more than 30 years in the Exhaust Gas Cleaning Business and introduced flue gas cleaning processes to power plants and waste incinerators in more than 30 countries. Ralf has been involved in the design and commissioning of several municipal waste incinerators, power plants and other combustion processes. He is a regular speaker at marine conferences as well as at conferences concerning Exhaust Gas Cleaning Systems of municipal waste incinerators and hazardous waste incinerators. Ralf holds a Master Degree in Chemical Engineering from the University of Delaware.
Lars Bo Kirkegaard, General Manager, BWMS Sales, Wartsila
Lars has worked within the Marine sector for the past 15 years and held both commercial and technical positions. He has spent 10 years of his career abroad in Singapore and UK, and today he is based in Denmark. For the time being he is General Manager, Sales for Ballast Water Management Systems in Wärtsilä.
Dr. John Kokarakis, Chaiman, Greek Section, SNAME
John Kokarakis is a graduate in Naval Architecture & Marine Engineering from National Technical University of Athens (1979). He also holds graduate degrees from the University of Michigan (MSE 83, MSE 84 and PhD 86). He worked in various projects worldwide as a consultant/technical investigator of maritime accidents. The most notorious were the explosion of Space Shuttle Challenger, the grounding of Exxon Valdez, the explosion and fire of Piper Alpha, the capsize of drillship Sea-Crest and others. Furthermore, he was a consultant for numerous aspects on containership design, operation and repair. He has extensive experience in ship design and operations, spanning over forty years. He is currently working at Bureau Veritas in charge of technical development and troubleshooting. He focuses on the implementation of the "green" regulations, fuel saving techniques, energy efficiency, speed and hydrodynamic optimization, resistance and propulsion, performance monitoring, ship design, machinery and safety, education and training, asset integrity management and alternative fuels.
Rene Sejer Laursen, Project manager, MAN Energy Solutions, Denmark
Mr. René Sejer Laursen Holds an M.Sc. in Mechanical Engineering from the Technical University of Denmark in 1989. Until 1992 he was employed at Risoe National Laboratory where he worked with super critical oxidation technology. Until 1994 he worked with waste incineration boilers at Aalborg Industries and until 1998 he worked with drilling equipment for the Greenland Ice Core Investigations Project and research equipment at the Niels Bohr Institute of Copenhagen. He joined MAN B&W Diesel in 1998, and in early 2004 he started in the ME-GI project group as Product Manager. Major achievement in this period: The concept for the ME-GI engine system was finalized in this period, and both the concept for the Laby-GI compressor solutions and for the HP cryogenic pump solution was developed during this period.In 2010 he was promoted to Promotion Manager, looking after the market for gas fueled merchant ships and LNG carriers, including the market for engines using new fuels such like ethane, methanol, LPG and ammonia.
Manolis Levantis, Analyst Manager HPS (Hull Performance Solutions), Jotun
Manolis Levantis began working at Jotun 2011 as an IT Manager and in a short manner of time became involved in the marine business support as a Sea Stock Analyst. He joined Jotun's Hull Performance Solutions (HPS) team in 2015 as an HPS analyst and currently is leading the analytical team in Jotun. Manolis is a Software Engineer specialized in data science, business intelligence and sales support functions in real estate and the marine industry.
John C. Lycouris, Chief Executive Officer, Dorian LPG
John C. Lycouris has served as Chief Executive Officer of Dorian LPG (USA) LLC and a director of Dorian LPG Ltd. since its inception in July 2013. Since joining Eagle Ocean in 1993, Mr. Lycouris attended to a multitude of sale and purchase contracts and pre and post-delivery financing of newbuilding and second hand vessels in the tanker, LPG, and dry bulk sectors. Mr. Lycouris' responsibilities include investment strategy for a number of portfolios on behalf of domestic and foreign principals represented by Eagle Ocean. Before joining Eagle Ocean, Mr. Lycouris served as Director of Peninsular Maritime Ltd. a ship brokerage firm, which he joined in 1974, and managed the Finance and Accounts departments. Mr. Lycouris graduated from Cornell University, where he earned an MBA, and from Ithaca College with a Bachelor of Science.
Dr. Ing. Ralf Moeck, Technical Director, Aquametro Oil & Marine
1985 – 1990 Degree as Dipl. Ing. / Ship engine operation / Maritime University of Rostock / Germany
1990 – 1993 Graduation as Dr. Ing. / Technical diagnostics at combustion engines / University of Rostock / Germany
1993 – 2003 Project management of various development projects at industrial research institutes in Rostock / Germany
2003 – 2013 Technical Manager / Production and development Fuel Management; Fuel Treatment / JOWA Group / Germany, Sweden
2013 – Technical Director / Production and development Fuel Management; Fuel Treatment; Fuel Monitoring / Aquametro Oil & Marine / Germany, Switzerland
David Nichol, Senior Loss Prevention Executive, UK
David Nichol is a master mariner with 39 years of experience in the shipping industry. After sea service on tankers, bulk carriers and OBO's, he worked as a ship surveyor and marine consultant for 18 years performing a wide range of casualty investigations, ship inspections and cargo surveys, with the majority of assignments being P&I related. From 2010, he was employed as a P&I Club senior claims executive before joining the loss prevention department of the UK P&I Club 3 years ago. David is based is the UK Club's Piraeus office assisting members with loss prevention advice, training and education initiatives, as well as carrying out regular shipboard P&I risk assessments
Stavros Niotis, Principal Engineer, Global Gas Solutions, ABS
Stavros Niotis joined ABS in November 2013 as Engineer, Gas Center in Greece. His role focuses on all projects related to Gas Carriers and Gas fueled ships. He is involved on Rule development, innovative designs review and on providing technical advice to ABS engineering and clients for various gas technology aspects.
Niotis has worked as a Naval Architect and Marine Engineer for more than ten years, including work as a Plan Approval Surveyor for Lloyd's Register in London, where he specialized in LNG membrane tanks.. Prior to this he worked for Ceres LNG services where he was involved in New Buildings plan approval, Dry Dock repairs and other technical and operational projects.
He has also worked as Junior Researcher in coordination with the School of Naval Architects and Marine Engineers (NTUA) on European Research Projects for Dynamic Ship stability (SAFEDOR) and for Ship Designs based on Risk Analysis for Fire spreading and Ship evacuation (FIREPROOF).
Niotis graduated from the School of Naval Architects and Marine Engineers at the National Technical University of Athens (NTUA), and holds a Masters of Engineering (MEng.)
Bill Stamatopoulos, Business Development Manager, VeriFuel- Marine Fuel Services.
Bill Stamatopoulos holds a Bachelor in Business Administration and an MBA with specialization in Total Quality management from the University of Leicester. He joined Det Norske Veritas (DNV) in 1991 and in 2010 Bill became the Regional Manager of DNV Petroleum Services for Europe, responsible for sales, lab operations, technical, surveys and consultancy. Since 2004, he is appointed at the Hellenic Organization for Standardization, Committee 66 for Petroleum Products, by the Hellenic Chamber of Shipping. Bill is a co-Author of 'Marine Fuels' a specialized book in shipping, published in June 2008 and the main author of the new edition published in 2018. During the last 15 years, Bill has given several presentation and training courses on all fuel- related issues and has also been involved in major bunker clams as a fuel expert. From Octboer 1st, 2015, Bill joined Bureau Veritas as Business Development Manager for the newly established department of VeriFuel- Marine Fuel Services.
Håkan Persson, Manager Business Development and Marketing, Alfa Laval
Håkan Persson holds a degree in Chemical Engineering from the Royal Institute of Technology, Stockholm Sweden, and additional studies in Chemical Engineering and Business Studies form the University of Edinburgh. Before entering the world of Ballast Water, he has held various positions within Sales and Business Development in
Charis Plakantonaki, Chief Strategy Officer, Star Bulk Carriers Corp.
Charis Plakantonaki is the Chief Strategy Officer of Star Bulk Carriers Corp., the largest US listed dry bulk shipping company. Before joining Star Bulk in 2015, Charis worked at Thenamaris (Ships Management) Inc. for seven years, initially as Strategic Projects Manager and subsequently as Head of Corporate Communications. Prior to Thenamaris, she was a Senior Consultant at the Boston Consulting Group, where she managed strategy development projects for multinational companies across different industries. Charis received a B.S. in International & European Economics & Politics from the University of Macedonia, where she graduated as valedictorian and a Master in Business Administration from INSEAD. She is the Vice-Chair of the Clean Shipping Alliance 2020, and she also serves on the Board of Trustees of the Anatolia College in Thessaloniki and on the Advisory Board of the Blue Growth initiative.
Kjell Ove Ulstein, Product Line Manager, LPG & LNG Cargo Systems, Wärtsilä Gas Solutions
Kjell Ove Ulstein is Product Line Manager for LPG & LNG Cargo Systems in Wärtsilä Gas Solutions. He has been working in the company since 2007 when it was known as Hamworthy Gas Systems and was part of the acquisition by Wärstilä in 2012. He has previous had positions as Business Development Manager and Project Manager with focus on solutions for cargo handling onboard LPG, LEG and LNG carriers. Kjell Ove Ulstein is educated Mechanical Engineer with a Master in Operational Management.
Kostas Vlachos, COO, Latsco Shipping Ltd
Kostas Vlachos is Mechanical / Electrical Engineer graduated from Technical University of Athens in 1981. From 1982 to 1996 he served in the Merchant Ships Inspectorate of the Greek Ministry of Merchantile Marine in various positions with the most important that of MARPOL Convention department head and ISM implementation department head. In the same period he was a Member of the Greek delegation in IMO as well as in various EU committees and subcommittees in Maritime Safety Committee and MEPC (Marine Environment Protection Committee). In 1997 he joined the Consolidated Marine Management Inc. as DPA/DMR and as Marine, Safety & Quality Manager.In February 2005 he assumed the duties of the COO/Managing Director of the Company having full control and responsibilities on all activities and departments of the Company. Starting from 1st January 2019, Consolidated Marine Management Inc. has changed its name to Latsco Marine Management Inc. He is a member of ABS, DNV, LRS, technical committees. In 2013, he was elected Chairman of Intertanko Hellenic Mediterranean Panel & Council member. Since 2014 he is a member of the executive committee of Intertanko, and ISTEC member.
Panos Zachariadis, Technical Director, Atlantic Bulk Carriers Management Ltd
Panos Zachariadis is a Mechanical Engineer (BSc) and Naval Architect (MSE) from the University of Michigan with a 35-year experience in shipping, having served for years as Marine Superintendent in New York, after periods of shipbuilding supervision in Japan and sea service in bulk carriers and oil tankers. He is Technical Director of Atlantic Bulk Carriers since 1997 and a member of the Greek Delegation to IMO since 2004, having contributed to the development of several well-known regulations (e.g. GBS, PSPC, FSA) and the prevention of others (e.g. double hull bulk carriers). In cooperation with major Korean shipyards he has applied numerous energy saving ideas, some of which have become industry standards. He is a member of Technical Committees of several classification societies, UGS and Hellenic Chamber of Shipping, BIMCO Marine Committee, BoD HELMEPA and MARTECMA. He has been honored with the 2011 Efkranti award for his contribution to Greek shipping, the Hellenic Shortsea Shipowners Association 2017 Maritime Personality award and the 2017 Lloyd's List "Achievement in Safety or Environmental Protection" award.
Andreas Zontanos, Partner, Argonavis
Andreas Zontanos holds a Naval Architect and Marine Engineer diploma from NTUA, and a M.Sc. Degree in Precision Engineering Metrology by Cranfield University, Cranfield, UK. Before establishing ARGO NAVIS, he has worked in consulting firms as junior and later senior consultant, in two (2) Greek ship management companies as superintendent engineer, led on-site newbuilding supervision teams in two (2) bulk carrier newbuilding projects in Croatia and China for Greek ship-owners and worked as an independent engineer conducting surveys and supervising conversions and repair works.
Lead Sponsors
MacGregor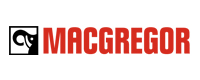 MacGregor is a family of innovators. By offering engineering solutions and services for handling marine cargoes and offshore loads we make the sea more accessible, safe and reliable for those whose livelihood depends on the changing conditions of the sea. To enable that we have a variety of strong product brands and committed experts with a passion for solving challenges – and the power of the sea is sure to provide those.
SQEMARINE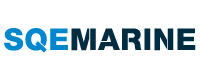 SQE Marine is a leading provider of Safety, Quality and Environmental Solutions providing Consulting, Training and Information products in these areas. We have been successfully providing a product and service range to more than 1,200 clients (based in 75+ countries) over the last 20 years, operating a DNVGL Certified Training Center and a LR ISO 9001 certified management system. Strong enough to provide immediate response and feedback to all client queries and needs, we provide a range of competitively priced services and timeliness for product / service delivery; we provide foolproof products and services to ensure full after sales support for as long as necessary. Last but not least, technical competence is the core of our management system & operations. Our vision is to be a leading world class corporation that provides reliable maritime solutions in the areas of Quality, Health, Safety, Environmental, Crisis, Security, and Risk Management. Our mission, therefore, is to provide real life, effective and efficient maritime solutions range including Consulting, Training and Information provision in order to maximize client benefit and minimize risk.
Carbon Offset Sponsor
RightShip
RightShip is the world's leading maritime risk management and environmental assessment organisation, with offices in London, Melbourne and Houston. With our predictive online ship vetting platform, RightShip Qi, coupled with the maritime expertise of our vetting team, we help our customers to manage marine risk by identifying and eliminating substandard ships from their supply chain, while improving overall maritime safety standards in the industry. Signifying the importance of a transition to a low-carbon economy, RightShip's Greenhouse Gas Emissions Rating (GHG Rating) has been widely adopted by the maritime industry to measure and recognise the relative CO2 output of individual vessels. The GHG Rating provides a systematic and transparent framework for comparing the relative efficiency of ships, enabling users to select vessels with a lower CO2 footprint and fuel bill. RightShip is a proud carbon-neutral organisation, and in 2017 released their Carbon Accounting tool, giving organisations the ability to measure and manage the carbon emissions associated with their shipping activity.
Sponsors
ABS
As a leading provider of classification services to the global offshore and marine industries, ABS is guided by its mission to promote security of life, property and the natural environment. ABS offers support during initial concept design, design approval and construction and provides lifecycle services.
ABS offers an independent and uncompromised perspective on classification and statutory critical items. ABS leverages its years of experience in working with the marine industry to the benefit of our clients by providing an impartial assessment that relies on time-tested practical survey assessment techniques and the most advanced engineering rigor.
Through a global network, ABS delivers services and solutions to clients, providing core competencies of survey, engineering and auditing. ABS' vast network of offices around the world provides a flexible and highly efficient support system that all use the same consistent approach when applying various rules and requirements. The commitment to service is what distinguishes ABS as a true class leader and a trusted partner to our clients throughout the life of their assets.
ABS has an unparalleled commitment to safety that underscores all that it does as an organization. The safety record of the ABS-classed fleet validates our commitment to safety leadership.
Standing on its record of independence, exceptional class service, safety and technology leadership, ABS delivers value at every stage of development of an offshore asset or marine vessel. With a passion for making the world a safer place, while also delivering practical and innovative solutions, ABS stands ready to assist and advance safety in the marine and offshore energy industries.
Alfa Laval
Alfa Laval is today a world leader within the key technology areas of heat transfer, separation and fluid handling. Our company was founded on a single brilliant invention and innovation remains at the heart of everything we do. With more than 2500 patents, we provide worldwide solutions in areas that are vital to society both today and for the future. With the vision of creating better everyday conditions for people, Alfa Laval has developed products since 1883. The world is increasingly focused on saving energy and protecting the environment. Alfa Laval is committed to those goals. Our products are involved in treating water, reducing carbon emissions and minimizing water and energy consumption, as well as heating, cooling, separating and transporting food. These areas represent the core of Alfa Laval's expertise.
Andritz
Andritz is a globally leading supplier of plants, equipment, and services for hydropower stations, the pulp and paper industry, the metalworking and steel industries, and for solid/liquid separation in the municipal and industrial sectors as well as for animal feed and biomass pelleting. Other important business segments include automation and service business. The publicly listed technology Group is headquartered in Graz, Austria, and has a staff of approximately 29,000 employees. ANDRITZ operates more than 280 sites in over 40 countries.
Exhaust gas cleaning for shipping is a challenge that can be solved perfectly with the know-how ANDRITZ has gained by designing and optimizing hundreds of installations around the world. Keeping in mind the demand for high availability, the simple but effective scrubber system is the ANDRITZ solution for efficient and reliable exhaust gas desulfurization on board ships. By identifying each client's needs at an early stage, we can make a long-term contribution towards cleaner air and a clean environment. With offices in the USA, Europe, South America, and Asia, ANDRITZ is able to provide our well-proven solutions globally and has the dedicated personnel to meet all clients' needs. A global service network is available for all of our products, so wherever you are – we are available to provide support to our clients.
Anemoi Marine Technologies
Anemoi is a British company advancing the state of the art in Flettner Rotor technology. Following an extensive programme of land-based prototyping and testing, the company have installed complete Flettner Rotor systems onboard the MV Afros, a globally trading geared 64,000DWT Bulker.
We have successfully addressed the challenges of installing Wind Engines on Bulkers. In port, the machines can be moved on the deck to create the required clearances to cranes\ conveyors\ loaders etc. We have solutions that offer fuel- saving benefits to a range of vessel types and sizes, including geared and gearless bulk carriers, tankers and other vessels, both as new- builds and as retrofits.
Verifying fuel savings at sea is advancing with a structured test plan and data acquisition. Results from our analyses are encouraging.
Our team is working to offer cost effective solutions suitable for roll- out on a high proportion of the world merchant shipping fleet.
Aquametro Oil & Marine GmbH
Since 1928, Aquametro have been among the leading manufacturers and suppliers of volumetric meters for diesel fuel, measurement and optimization solutions for all kinds of oil and diesel-powered vehicles and ships, generator sets, diesel electric locomotives and marine shipping.
The range of Aquametro Oil & Marine consists of more than 100 different fuel meters and marine systems, which have been developed specially for ships, transport vehicles and other heavy machinery in the shipping industry. We are also considered experts in viscosity measurement/control, performance measurement, monitoring and management systems for fuel performance and fuel switching units (HFO to MDO and vice versa).
Increasing dynamism and challenges in our target markets require a fast pace of innovation with an agile market and customer-driven approach.
Especially in shipping, protection of the environment also plays a key role for us. Based on a principle of "Green Shipping", we support with our Fuel Management and Fuel Monitoring as well as Fuel Treatment a range of legal agreements and voluntary initiatives, which contribute to reducing emissions. All our activities focus on the customer and the respect for nature and the environment.
Our comprehensive range of services are Tailor-made and efficient maintenance models that offer our clients fast and uncomplicated support. These maintenance packages include elements such as software support, replacement handhelds in case of failure during readout and last but not least a remote maintenance license, which can save unnecessary effort and costs.
With companies in Switzerland, Germany, India, Singapore, South Korea, the USA and the UAE and contacts all around the world, we can offer you seamless, professional and solution-driven support.
www.aquametro-oil-marine.com/en/
Arcadia Shipmanagement Co Ltd
Arcadia Shipmanagement provides safe and reliable transportation of oil by sea, through a modern fleet, setting top objectives for Safety, Quality and Environmental protection. To achieve these, Arcadia is dedicated to develop and sustain a strong working relationship with all parties involved in International oil trade, based upon mutual trust and reliability.
Safety is enhanced by establishing a risk assessment system for hazard identification, risk management and control, addressing guidance for the prevention of errors, hazardous situations and incidents, through reporting and investigation procedures and providing training of personnel at Company's in-house maritime training centre and by attending externally provided courses.
Quality is maintained by undertaking auditing and evaluation process, with commitment towards the continual improvement of HSQE performance, through setting and measuring various Key Performance Indicators, analysing N/C reports, reviewing findings from internal audits ashore and onboard.
The Environment is protected by preserving and whenever possible, further reducing the burden on the environment by setting and achieving tougher voluntary standards, such as Green Award. Moreover, by aiming for the reduction of identified environmental impacts of Company activities to air, sea and land, to the possible extend and seeking to conserve energy and materials, through recycling and waste reduction programs.
ARGO NAVIS Marine Consulting and Engineering Ltd
ARGO NAVIS Marine Consulting and Engineering Ltd. was established in Athens, Greece, in 2009 by a team of Engineers having served Ship Management companies as Technical Consultants and/or members of In-house Technical Departments. The ARGO NAVIS Ltd. team warrants that always carefully selected individuals and firms, all specialized in different areas of technical consulting services join forces in order to truly offer consulting services in a cost-efficient and timely manner. With a diverse range of planning, design, and engineering services, ARGO NAVIS Ltd. combines the classic art of naval architecture with cutting edge computer technology, offering a distinctive blend of theoretical knowledge and extensive hands-on field experience, resulting in optimum, practical, and cost effective solutions. Our vision serves as a guide for every aspect of our company by describing what we need to accomplish in order to continue achieving sustainable, quality growth. We will increase the value of our company and our global portfolio by surpassing our client's expectations and achieving market leadership and operating excellence through continuous development driven by cooperation, integrity, and innovation. ARGO NAVIS Ltd. commits to solutions which benefit our clients, undertaking the responsibility to successfully manage our in-house and associate resources in order to carry out technical consulting tasks required while rendering quality and prompt services in a fair, cost efficient, and fully transparent manner.
Blue Planet Shipping Ltd (BPS)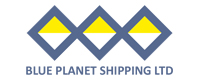 Blue Planet Shipping Ltd (BPS) was established and based at Piraeus since 1996, to manage 8 Dry Bulk Carriers. In 1998, BPS split into two separate companies. BPS retained its root name and Third Millenium Shipping Ltd (TMS) was set up to manage vessels for different owners. BPS managed 7 out of the 8 vessels; (AKMI – ARIS – EVMAR – COSMAR – ALMAVITA – AFROS & ALKIMOS) and the management of the ASTROMAR was undertaken by TMS. In 2002, clients of the company placed an order for 6 New Building Supramax vessels in China, of which 5 were delivered in 2003 and 1 in 2004. The new vessels (APOLLON – APEX – AKMI – EVNIA – NICOLAOS A and AVRA) were registered under Cyprus and Greek Flags. With the company by then managing a total of 14 vessels, it began recruiting different nationalities to man the ships, focusing mainly on Greek, Ukrainian, Burmese and Moroccan crews.
Capital Shipmanagement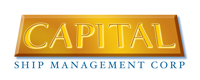 Capital Ship Management Corp. ('Capital') is a distinguished oceangoing vessel operator, offering comprehensive services in every aspect of ship management, currently operating a fleet of 55 vessels including 41 tankers (6 VLCCs, 5 Suezmaxes, 2 Aframax, 27 MR/Handy product tankers and 1 small tanker), 4 modern Capesize bulk carriers and 10 container carriers with a total dwt of 5.70 million tons approx. Capital is a a subsidiary of Capital Maritime & Trading Corp. The fleet under management includes the vessels of Nasdaq-listed Capital Product Partners L.P.
CHANDRIS HELLAS INC.
CHANDRIS (HELLAS) INC. is a Ship Management Company specialising in the management and operation of oil / chemical tankers as well as bulk carriers. The vessels are owned by individual companies and are registered mostly under the Greek Flag. All vessels are managed from Piraeus Head Office. The company was established in 1915. The Chandris Fleet operated in the 1920's and 1930's and up until the Second World War. During the war the company lost a substantial number of vessels and rebuilt its fleet with an active newbuilding program in the 50s and 60s. In 1950 Chandris (Hellas) Inc. became the fleet's managing company and during the 60s, 70s and 80s, the average number of ships under management ranged from between 20 to 30 ships with an average size of 1.2-1.5 million DWT tonnes. In 1997 Chandris (Hellas) Inc. embarked on a fleet renewal and enlargement programme. Now the fleet's deadweight capacity is close to 3 million DWT tones with an average age of 9 years old. The vessels fly the Hellenic and other Flags and the crew, although multinational, mainly consist of Greek officers.
ClassNK
With roughly 250 million gross tons or some 20% of the world's merchant fleet on register, ClassNK is one of the world's largest classification societies in terms of gross tonnage under class.
Founded in 1899, ClassNK is a ship classification society dedicated to safer, cleaner seas. ClassNK offers diverse technical services including the survey and classification of ships and marine structures based on technical independently developed rules, statutory surveys performed on behalf of more than 110 flag states, management system certifications based on ISO and other international standards, as well as other services to help our clients safeguard ships, their crews, and their cargo, while protecting the marine environment.
Devoting significant resources and expertise to R&D, the Society works in close partnership with the industry to develop a broad array of new cutting-edge technological solutions aimed at securing a safer and greener future for the maritime community as a whole.
ClassNK is a global organization committed to providing the highest quality services and supporting its clients 24/7 through a network of over 130 exclusive surveyor offices across the world.
COSTAMARE Shipping Company S.A.
Costamare Inc. is a leading international owner of containerships. With a fleet of vessels ranging from about 1,000 TEUs to about 14,000 TEUs capacity, Costamare Inc. serves ocean carriers that demand a high standard of safety and reliability and are, in most cases, among the world's largest liner companies. Costamare Inc. and its predecessors draw on a history of more than 41 years in transportation of goods by sea, with more than 30 years of these in container transportation.
DNVGL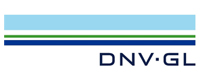 DNV GL is a global quality assurance and risk management company. Driven by our purpose of safeguarding life, property and the environment, we enable our customers to advance the safety and sustainability of their business. We provide classification, technical assurance, software and independent expert advisory services to the maritime, oil & gas, power and renewables industries. We also provide certification, supply chain and data management services to customers across a wide range of industries. Combining technical, digital and operational expertise, risk methodology and in-depth industry knowledge, we empower our customers' decisions and actions with trust and confidence. We continuously invest in research and collaborative innovation to provide customers and society with operational and technological foresight. With origins stretching back to 1864 and operations in more than 100 countries, our experts are dedicated to helping customers make the world safer, smarter and greener.
Dorian LPG
Dorian LPG is a pure-play LPG shipping company and a leading owner and operator of modern VLGCs. Dorian LPG currently has four modern VLGCs and one pressurized LPG vessel on the water. Dorian LPG has 18 ECO VLGC newbuildings due for delivery in 2014, 2015 and 2016 from HHI and Daewoo Shipping and Marine Engineering Ltd., including the 13 that it acquired from Scorpio Tankers. Dorian LPG has offices in Connecticut, London, and Piraeus.Dorian LPG is incorporated in the Republic of The Marshall Islands.
Eastern Mediterranean Maritime Limited (EASTMED)
Eastern Mediterranean Maritime Limited (EASTMED) offers seaborne transportation services to the energy, industrial and agricultural sectors. Our reputation has been built on the quality services we provide to our customers, over the 42 years of our operation by linking supply and demand regions of the world, with shipping operation excellence. Our solid expertise in the ocean transportation business helps our customers to execute their strategy, create new opportunities and improve their performance against peers. By operating a fleet of world class tankers we move crude oil and its products across the globe. We cooperate with the petroleum industry players and provide midstream services to equity producers, refineries and traders. We also work together with leading food and grain processing companies, helping them to transport safely and efficiently bulks of agricultural products from the farms to the markets of the world.
Flow Water Technologies Ltd
Flow Water Technologies is achieving its objectives of being able to supply highly advanced, environmentally sensitive, and cost efficient BWMS for the shipping industry – in Cyprus and worldwide. The FlowSafe systems will allow our clients to be compliant with all international BWMS regulations, improve their environmental performance and ratings, and control the costs of implementation and operation of their ballast systems.
Flow Water Technologies was formed in 2012. The purpose of the company was to prove that two scientific principles could work in harmony within a harsh marine environment, taking Electrochemical activation of water containing salt to a new level. Flow Water Technologies founders were from three technology backgrounds that had been working with each other for six years in areas of difficult water treatment. The combination of two of the technologies provided unusually high end results in water treatment which lead to in depth research in to tighter controls of the combined technologies. As the results became consistent and stronger a clear decision was made that a commercial approach to Ballast Water Treatment was to be made by Flow Water.
GE Marine Solutions
JOTUN
The Jotun Group is a matrix organization divided into seven regions responsible for the sale of Decorative Paints and Performance Coatings (Marine, Protective and Powder Coatings). The company has 40 production facilities and is represented in over 100 countries around the world. Jotun develops paint systems and products to protect and decorate surfaces in the residential, shipping and industrial markets. In the shipping market, Jotun's Hull Performance Solutions (HPS) is designed to make it easy to maximize hull performance and thereby reduce both fuel cost and greenhouse gas emissions. The solutions combine state-of-the-art antifouling and application technologies with reliable measurability and performance guarantees.
MAN Energy Solutions
Economy or ecology? We have the energy for both. We are investing all of our energy into creating solutions for sustainable prosperity. That's why we have changed our name from MAN Diesel & Turbo to MAN Energy Solutions. Leading the way in advanced engineering for more than 250 years, we provide a unique portfolio of technologies. Headquartered in Germany, MAN Energy Solutions employs some 14,000 people at over 120 sites globally. Our after-sales brand, MAN PrimeServ, offers a vast network of service centres to our customers all over the world.
Latsco Marine Management Inc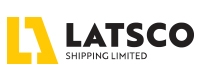 Starting from 1st January 2019, Consolidated Marine Management Inc. has changed its name to Latsco Marine Management Inc. Since its establishment back in 1997, Consolidated Marine Management Inc. represents the shipping element of business industries where Latsis Companies' Group operates; as being solely responsible for the Technical Management of the vessels owned by the Group, including Oil Tankers, Chemical Tankers and LPG Carriers.
In accordance with Owners' vision and strategy to further strengthen and invest on the shipping industry, Consolidated Marine Management Inc. has completed within the last four (04) years a significant renewal and expansion of its fleet vessels with success and in line with Owners' principles and standards.
Now, the time has come to reflect the Owners' strong engagement so far and future commitment to further evolve their shipping investment into the name of the company; renaming such in LATSCO MARINE MANAGEMENT INC. and launching, in parallel, the new era of investments on shipping for the Latsis Companies' Group.
For this reason, the core assets of Consolidated Marine Management Inc. (i.e. people, values, ethics, system, policies, principles), along with the goal for Operational Excellence (through Zero Incidents and Customers' Satisfaction) will remain UNCHANGED under the new name of the Company.
Latsco Marine Management Inc. continues the journey of Latsis Companies' Group in shipping embraced with the same philosophy and values, manned with the same personnel and implementing the same system under the guidance, support and investment of its Owners.
MINERVA MARINE Inc.
Minerva Marine Inc. was established in 1996 by Andreas J. Martinos and to this day remains a private and independent company. Minerva quickly grew from a tanker manager of 6 vessels to the committed Aframax operational leader that it is today. Minerva has further expanded its operations to include, from MRs to VLCCs (Chemical Product and crude oil carriers) in the tanker segment, and Capesize in the bulker segment. Today, Minerva has established business with all major oil companies, while it has grown into a valued ice partner for most of the Baltic charterers. The company continues to engage in new business partnerships, having the customers' ever-changing needs always at the forefront.
Neptune Lines
Neptune Lines, founded in 1975, is a leading car carrier operator providing frequent, reliable and high-quality services to the automotive industry. The company operates regular liner services in more than 30 key ports in 19 countries in N. Europe, the entire Mediterranean as well as the Black Sea. Neptune Lines has formed direct contracts and established long-standing relationships with all major car and commercial vehicle manufacturers, as well as with leading 3PL and 4PL companies, transporting more than 1,1 million cars and light commercial vehicles annually. It, also, specializes in the safe handling of project cargo, high and heavy units, agricultural and construction equipment (near zero percent damage ratio).
Neptune Lines operates 16 Pure Car and Truck Carrier ("PCTC") vessels with a total carrying capacity of almost 54,000 units. Τhe average fleet age correlated with the carrying capacity is 8,5 years and comprises one of the youngest fleet of PCTC vessels in Europe. Neptune Lines is firmly committed to the protection of the environment through established Environmental & Energy Efficiency policies. Specific measures such as voyage and speed optimization, application of advanced silicon based antifouling products and propeller re-blading, are only part of Neptune Lines energy efficiency programs. Neptune Lines is a signatory to the 'United Nations Global Compact (UNGC)' submitting an annual 'Communication on Progress' (COP) report, publicly available on the UN Global Compact website. The company is also an active member of the Maritime Anti-Corruption Network (MACN).
Orpheus Marine Transport Corporation (OMTC)
Orpheus Marine Transport Corporation (OMTC) is a ship-management company based in Athens, Greece. OMTC operate a very modern fleet of high-specification, fuel-efficient vessels in the Dry-Bulk and Tanker sectors. All vessels are built at the world's most reputable shipyards to ensure the best build-quality, steelwork and technical innovation available. OMTC uses Lyras Maritime Ltd. as exclusive London Agents, benefitting from the extensive experience and contacts of the Lyras Family
Primarine GmbH
Primarine GmbH is a German based Joint Venture between one of the technology leaders in NOx reduction (ERC GmbH) and one of the largest Chinese scrubber manufacturer (SPC). The combined knowledge base enables Primarine to offer a wide range of technologies and additives for the mitigation of NOx, SOx and particulate matter in the maritime industry. With production sites located in Germany and China both the European as well as the Asian markets can be served promptly. Primarine's scrubber product program inludes I-Type Scrubbers as well as U-Type Scrubbers both as 2-Stage Scrubbers for Open Loop as well as Closed Loop (Hybrid) operation. Primarine also produces SCR system for both 4-Stroke engines (Low pressure SCR) and 2-Stroke engine (High pressure SCR) to meet Tier III requirements. Our mother company ERC GmbH is a producer of various fuel additives for combustion improvement, soot reduction and engine cleaning. Also we offer a product for in-situ cleaning (fuel sludge removal) of HFO fuel tanks before fuel change to MGO. Exclusively represented in Greece and Cyprus by DOVANKO MARINE Inc.
TSAKOS Group of Companies
The Tsakos Group traces its origins deep in the passage of time, well beyond its almost half a century continuous activity and growth. It's roots can be found at the heart of the maritime tradition of Greece, in the metropolis of Greek shipping, the Aegean archipelago island of Chios. For Captain Panagiotis Tsakos, the founder of the Group, going to sea was a natural course, a matter of destiny. Following a generations' long tradition in shipping, he advanced through the ranks of deck officer until he became a shipmaster and eventually a shipping executive. It was equally natural for him to lead a small group of investors on to the acquisition of his first ship. Joined by his family and friends and prompted by his life time companion and wife Dr Irene Saroglou-Tsakos, he led that little company to its current size and diversity. With the active encouragement and support of colleagues and the active involvement of his children Nikolas and Maria, the company was fast expanded sustaining a steady growth through the troughs highs and lows, of the industry . Tsakos Shipping and Trading S.A. was the first of the companies to comprise what now is known as the "Tsakos Group of Companies". Over the ensuing years, the Group established a number of affiliated and associated companies around the globe significantly expanding its shipping activities and world-wide operational capability while building a reputation of solid performance in reliable maritime transport services, thereby acquiring a strong reputation within the shipping industry as the preferred partner of choice for a wide range of entrepreneurs.
UK P&I Club
The UK P&I Club is one of the oldest P&I clubs in the world. It provides Protection and Indemnity insurance in respect of third party liabilities and expenses arising from owning ships or operating ships as principals. One of the largest mutual marine protection and indemnity organisations it insures over 200 million tonnes of owned and chartered ships from more than fifty countries across the globe.
V.Ships
Since its formation in 1984, V.Ships has been dedicated to providing a full-range of services to the Shipping Industry worldwide. Combination of excellence and innovation in performance, along with the advantages of scale economies, has led to V.Ships becoming the leading supplier of independent management and marine related services globally. Through its Piraeus office, V.Ships has committed to supporting the Greek ship owners by anticipating their needs and providing tailor-made solutions. With a team currently consisting of circa 80 persons, V.Ships Greece offers services for both full technical and crew management. Today, V.Ships Greece offers services for both full technical and crew management. Today, V.Ships Greece office has a fleet of 40 vessels under full technical management and offers crew management services to a further 50 vessels, maintaining strategic partnerships and a first-class clientele. Our investment in the talent and development of our people, as well as our commitment to deliver the best to our clients, has enabled V.Ships Greece to establish a strong presence in the Greek shipping cluster and become a trusted partner for tailor-made and innovative ship management operations. Our calues are: we care/ we collaborate/ we challenge/ we are consistent/ we commit and deliver
Wärtsilä
Wärtsilä is a global leader in smart technologies and complete lifecycle solutions for the marine and energy markets. By emphasising sustainable innovation, total efficiency and data analytics, Wärtsilä maximises the environmental and economic performance of the vessels and power plants of its customers. In 2017, Wärtsilä's net sales totalled EUR 4.9 billion with approximately 18,000 employees. The company has operations in over 200 locations in more than 80 countries around the world. Wärtsilä is listed on Nasdaq Helsinki.
WLPGA (World LPG Association)
The World LPG Association (WLPGA) is the authoritative voice of the global LPG industry representing the full LPG value chain. The primary goal of the Association is to add value to the sector by driving premium demand for LPG, while also promoting compliance to good business and safety practices.
The WLPGA brings together over 250 private and public companies operating in more than 125 countries involved in one, several or all activities of the industry ; develops long-term partnerships with international organisations ; and implements projects on local and global scales. The Association was established in 1987 and granted Special Consultative Status with the United Nations Economic and Social Council in 1989.
"Archipelagos" Institute Of Marine Conservation
A.B. Maritime Inc.
A.E. Nomikos Shipping Investments Ltd.
Abacus Marine Consultants
ABS
Action PC
Adriatico Crewing Ukraine
Advanced Marine Solutions (AMS)
AES Technologies
AGET Hercules General Cement Company
AGV Ltd.
Alfa Laval
Alfa Vocational Training Institute
Allied Shipbroking
Allseas Marine SA
Alni Energy Ltd
Alpha & Omega Marine Ltd
Alpha Bank
Alpha Bulkers Shipmanagement Inc
Alpha Vocational Institute
Altomare S.A
Amalia Tankers Inc.
AMC Metropolitan College
American Bureau of Shipping Hellenic
AMMITEC
Andritz
Anemoi Marine
Anthony Giavridis Maritime Inc
Antipollution
Aquametro Oil & Marine
Arcadia Shipmanagement Co. Ltd.
ArgoNavis
Argo Travel
Arista Shipping SS
Ariston Navigation Corp.
Athenaeum Intercontinental
Athens University of Economic And Business
Atlantic Bulk Carriers Management Ltd
Atlas Marine
Avin International Ltd
Azora Marine Company
Bahamas Maritime Authority
Balkan Lines Italy
Bandirma Onyedi Eylul University
Barry Rogliano Salles Management
Benetech Shipping SA
Bernhard Schulte Shipmanagement
BHCC – British Hellenic Chamber of Commerce
Blue Planet Shipping Ltd.
Bogdanos Marine
Bogerd Martin Hellas
BPCO
Brandenburg Marine Insurance Brokers
BRS Brokers
Bureau Veritas
C.T.E. Perdikaris Engineering P.C.
Cape Shipping SA
Capital Ship Management Corp
Casmarine
Cass Technava
Cavodoro Shipping Corporation
Ceon International Steel Company
Chartco Ltd.
Chartworld Shipping Corporation
Chemo Marine Chemicals
Chevron Marine Lubricants
Chilean Government
China Classification Society
Chios Marine Club
ClassNK
CLMS UK Ltd
CMI
Coastal Advisors Ltd
Coldharbour Marine Ltd.
Columbia Shipmanagement Ltd
Conbulk
Coral Gas
Coral Shipping Corp
Costamare
Crew Management Crucs
Cromar Insurance Brokers
Delta Shipping & Trading Corp
Desmi Hellas SA
Diana Shipping Services S.A
DNV GL
Dorian LPG
Dovanko Marine Inc
Dynacom Tankers Management Ltd
Eastern Mediterranean Maritime Limited
Ecoroots SA
Edit Automation
Efnav Co Ltd
Efnav Company Ltd
EFQM
El Hamamsy Marine Services Ltd
Eletson Corporation
Eliza's Vozemberg Law Firm
Elnavi Monthly Shipping Review
Emicert Ltd
EMP
Engstrom Shipping AB
EPE SA
ERMA First S.A.
ESC Global Security
Estoril Navigation
Euploia Drydocks and Services Ltd
Eurocert
Euromarine P.C.
Euronav NV
European Institute of Law, Science and Technology
Evoqua WT
Evpo Ship Management
Evrostia Financial Services
Extrovert Business Communications
Fafalios Ltd
Five Oceans Salvage
Flowwater Technology
Franman S.A.
Future Care
G.D. Areteos & Associates Marine Technical Bureau
GAC Shipping SA
Gaslog LNG Services Ltd
Gass Technava
GE Aviation
Genesis Seatrading Corp
Global Cruise Lines Ltd
Global Navigation Solutions
GMS
GNS
Golden Union Shipping Company S.A.
Greek Flag Administration (Ministry of Maritime Affairs and Insular Policy)
Greek Parliament
Green Award
GTMaritime
HAF Officers Association
Harbor Shipping & Trading SA
Harris PYE Engineering
Hellenic Centre for Marine Research
Hellenic Lloyds S.A.
Hellenic Naval Academy
Hellenic Shipbrokers Association
Hellenic Tankers Ltd
Hellespont Group
Hellespont Steamship Corp
HEMEXPO
Hercules
Hilong Hellas
Hudson Marine Management Services
Hull Performance Solutions
Human Intelligence
Humani
Hydrema Baltech Ltd
Ilioship – China
Infinity Shipmanagement Co
INSB Class
INTEC
Intelship
Interchart Inc.
International Brokerage & Shipping Co
International Maritime Organisation
International Registries Inc
International Windship Association (IWSA)
Intership Maritime Inc
Interunity Management Corporation
Intrasoft International S.A
Ionia Management
ITML
J G Roussos Shipping SA
Jaytee & Sons
Jotun
Julius Baer Bank Europe SA
K.Drakos
Katradis Marine Ropes
KCL Group
Kesen
Konkar Shipping Agencies S.A
Kouros Maritime Enterprises Inc
Kyla Shipping & Trading Corp.
Lalizas SA
Latsco Marine Management
Leadship Ltd.
Levante Ferries MC
Liverpool John Moores University
Lloyd's Register
Logothetis Chartering & Trading Co.
M.A.N Energy Solutions Hellas Ltd
M.I.S. Ltd
M/Maritime Corp
M2Intelligence
Macgregor Greece Ltd.
Macoil International SA
MAN Diesel & Turbo Hellas Ltd
MAN Energy Solutions Hellas Ltd.
Maran Tankers Management
Margetis Maritime Consulting
Marine & Industrial Systems Ltd
Marine Management Services Mc
Marine Plus SA
Marine Sea Services SA
Marine Trust Ltd.
Mariners Shipping Agency S.A.
Maritech Group
Maritime College
Maritimes.Gr
Marshall Islands Registry
Master Ltd
Mayamar Marine Enterprises
Med Sea Tankers Shipping Co
Medtankers Management Ltd.
Meteogroup Shipping
Metis Cyberspace Technology
Minerva Marine Inc
Ministry of Defense
Ministry of Education
Ministry of Maritime Affairs & Insular Policy / General Secretariat for Ports, Port Policy & Maritime Investments
MOL
Morfotiko Culture Club
Motta Marine And Offshore Consultants
MTM Angelicoussis
Naftosol
Naval Academy
Navarone S.A.
Naviera Ulises
Navigator Gas Llc
Navios Shipmanagement Inc
Nearchos Shipmanagement Co
Neptune Shipping Lines
Niriis Shipping S.A.
North of England
Northsouth Maritime Company Limited
NRG Maritime Inc.
Oceanbulk Containers Management S.A.
Oceandynamic
Oceangold Tankers Inc.
Oceanking Technical & Trading SA
Oktana Maritime Inc
Oldendorff Carriers
Optimum Ship Services
Orion Maritime Services
Orpheus Marine Transport Corporation
OTE
P&P Marine Consultants
P&P Marine Consultants Inc.
P.V.T.I. Of Piraeus
Palathe Oil & Finance
Palmarine (Hellas)
Papavasiliou D & Associates Law Firm
Paralegal Maritime Services
Pera Marine Ltd.
Petrochem General Management Sa
Petychaki Technical Company
Piraeus Association for Maritime Arbitration
Piraeus Marine Services S.A.
Plutofylax Shipping Corporation
Pole Star Space Applications
Polembros Shipping Limited
Pontos Marine Inc.
Port Authority of Valencia
Poseidon Marine Supplies Ltd
Poseidon Shipping Co., Ltd.
Posidonia Exhibitions S.A.
Potentia
Prime Marine Management Inc.
Prime Tanker / Prime Gas
Prisma Electronics S.A
Probunkers
Prominence Maritime
Propulsion Analytics
Prosperity Bay Shipping
PwC
Quantumtech PC
Queensway Navigation Co Ltd.
Quinnipiac University School Of Law
R&K Ltd
Regal Agencies Corp.
Regal Mare Inc
Resolve Marine Group- Europe
Rightship
Roselton Ltd
S.E. Smyrlakis & Associates
Salmar Shipping Ltd
Samos Steamship Co.
Sanitrade – Leadermarine
Seafocus
Sealink Navigation Ltd
Seamark Marine Inc.
Seanovate Marine Inc
Seascape
Seatribute Shipmanagement
Selma
Shift into Green Energy Ecuador & Philippines, Inc.
Shio2Shore, Italy
Shipmedcare
Shipmoney
Shipping and Shipbuilding Consultants
Sirius Crewing
Smit-Boskalis
SMR Consultants Ltd
SNAME
SNFCC
Solent University of Southampton
Solix Engineering
Space Horizon
Speedcast
Star Bulk Carriers Corporation
Stilvon Traders Ltd
Stratecognre Ltd.
Sylipsis Corp
Syndeseas Integrated Solutions Ltd
T.A. Geoforce
Technava
Thalassa Foundation
The Bahamas Maritime Authority
TMM Division Maritima S.A. DE C.V.
TMS Tankers Ltd
TMS-Dry
Total Lubmarine
Tribocare
Trouvalis Automation
Tsavliris Salvage (International) Ltd
U.O.A.
UK P&I Club
Ulysses Systems
Union Maritime Ltd
Union of Greek Shipowners
United Navigation RC Limited
Unitized Ocean Transport
University of Aegean
University of Patras
University of Piraeus -Maritime Studies
University of Southern Denmark
UNIWA
Ursus Maritime Capital
UTECO
Kafkas S.A.
Ships Greece Ltd.
Vocational Training School of Piraeus
Valiant Shipping S.A.
Vancouver International Maritime Centre
Ventouri Fleet Management S.A.
Verifuel
Victoria Ship Broking
Victoria Steamship
VP Marine Consulting Ltd.
W.E.M. Lines S.A.
Warsash Maritime Academy
Wärtsilä
World LPG Association
Worldlink
Xclusiv Shipbrokers Inc
GREEN4SEA Conference addressed alternative options for a decarbonization strategy
The 2019 GREEN4SEA Conference successfully concluded on Wednesday 13th of March, at the Lighthouse at Stavros Niarchos Foundation Cultural Center (SNFCC), attracting 750 delegates from a total of 350 organizations.
The event was organized by SAFETY4SEA and was sponsored by MacGregor and SQEMARINE (lead sponsors) and RightShip (carbon offset sponsor). Other sponsors were: ABS, Alfa Laval, Andritz, Anemoi Marine Technologies, Aquametro Oil & Marine GmbH, Arcadia Shipmanagement Co Ltd, ARGO NAVIS Marine Consulting and Engineering, Blue Planet Shipping Ltd (BPS), Capital Shipmanagement, CHANDRIS HELLAS INC., ClassNK, COSTAMARE Shipping Company S.A., DNVGL, Dorian LPG, Eastern Mediterranean Maritime Limited (EASTMED), Flow Water Technologies Ltd, GE Marine Solutions, JOTUN, MAN Energy Solutions, Latsco Marine Management Inc, MINERVA MARINE Inc., Neptune Lines, Orpheus Marine Transport Corporation (OMTC), Primarine GmbH, TSAKOS Group of Companies, UK P&I Club, V.Ships, Wärtsilä and WLPGA (World LPG Association). The event was also supported by the following organizations: Green Award Foundation, INMARSEP, IWSA, NAMEPA, SNAME and Yacht Club of Greece.
Similar to all SAFETY4SEA Events, this was a non-profit event, attracting attendance from Safety, Technical and/or Marine departments of shipping operators and other related industry stakeholders. The conference brought together global experts who focused on the recent and future green shipping challenges and shared their views on how to comply with the strict environmental requirements on the horizon. Alternatives options for compliance towards 2020 were presented as well, and a panel dedicated to LPG as a marine fuel discussed about the benefits that this alternative fuel can offer toward decarbonisation. Ship operators who have opted for scrubber technology referred to installation and operational challenges and BWTS Makers provided feedback from the implementation of the BWM Convention until today. Presentations were given in six panels as follows:
Panel No. 1 – Navigating Beyond 2020: The big picture
Mr. Apostolos Belokas, Managing Editor, SAFETY4SEA, opened the conference exploring key challenges and opportunities for shipping not only post 2020, but up to 2050 as well, noting that the 2020/2050 goals are not aligned. In the last year alone, Mr. Belokas mentioned, the industry has seen major regulatory developments, which have created too many uncertainties for the sector to digest, but 2019 will probably be 'a year to remember'.
Mr. Bill Stamatopoulos, Business Development Manager South Europe, VeriFuel,focused on the challenges surrounding 2020 compliant fuels. Fuel suppliers will undergo a learning curve in fine tuning their VLSFO and Distillates production, he said, and ship crew and operators will need to be well prepared for the wide variety of fuels which will be available in the market, in order to be compliant. Although a challenging task, the industry will have to adapt to the new environment via training, knowledge sharing and in close cooperation with their fuel management partner, he stressed.
Mr. Panos Zachariadis, Technical Director, Atlantic Bulk Carriers Management,examined if the IMO GHG goals are achievable with today's "toolbox". Firstly, he showed that speed limits will be ineffective at reducing CO2 emissions while causing trade disruption, but speed optimization is more promising. Alternative fuels are also mostly ineffective, since most currently originate from natural gas which has a very high lifetime methane leak to the air. Biofuel and Biogas and renewable energy show some promise but with several issues to resolve. Mr. Zachariadis concluded we need new technology and a reconsideration of nuclear power.
In his presentation 'Retrofit Bottleneck Odyssey', Mr. Andreas Zontanos, Partner, Argo Navis, outlined the factors that led up to an industry bottleneck through irrevocable regulation deadlines and collective Ballast Water Treatment System and Exhaust Gas Cleaning System retrofits. He also gave anonymous yet insider information on the retrofit strategies of four major owners. The presentation aimed to inform market stakeholders about strategic mistakes that may jeopardize service quality, vessel compliance and ultimately Owner/Operator development.
Panel No. 2 – Fuel Alternatives post 2020
Dr. John Kokarakis, Chairman, Greek Section, SNAME, shared his views on the future post-2020. The future economy most likely will be multi-fuel with synthetic, biofuels, ammonia, hydrogen, being produced and utilized in carbon-neutral or carbon negative mode, he said. LNG, due to its abundance and clean combustion, will play a bridge role. Alternative forms of propulsion with or without renewable sources of energy will be utilized heralding the return of the sails and the utilization of sun. Clean-safe nuclear energy is also part of the future.
Mr. Paul Flaherty, Director, Fleet & Technical Operations, Navigator Gas, described the process of converting Navigator Aurora to a dual fuel (HFO/Ethane) engine, for which the company received the 2019 GREEN4SEA Tanker Operator Award, the evening ahead of the conference. As explained, Navigator Gas vessels are fitted with LNG and Ethane fuelled main engines to meet the 2020 sulphur regulations. Overall, Navigator Gas commits to many green initiatives and strives to be early adopters of new technologies, to get ahead of the compliance curve.
Mr. Kjell Ove Ulstein, Product Line Manager, LPG & LNG Cargo Systems, Wärtsilä Gas Solutions, provided an overview of LPG & LNG Cargo Systems, emphasizing on the advantages of LPG as a marine fuel. Among these, he emphasized on the facilitation of storage, reduction in CO2 and Sox emissions, as well as the reliable availability worldwide. Presenting Wartsila's LPG Fuel Supply System, he also focused on installation options and fuel tank operations.
Mr. Gavin Allwright, Secretary General, IWSA, provided an overview of wind assisted marine projects and explained the reasons for opting for wind propulsion. Among many benefits, as a primary renewable source, wind propulsion delivers significant savings directly at the point of use, he said, while also facilitates secondary renewables. Currently, the industry is starting to witness more wind propulsion installations, Mr Allwright said referring to recent installations and projects in the pipeline. In this regard, the International WindShip Association plays an important role, he explained, in order shipping to realize that wind propulsion is a realistic choice for a more sustainable future.
Panel No. 3 – Exhaust Gas Cleaning Systems
Mrs. Charis Plakantonaki, Chief Strategy Officer, Star Bulk, explained why her company has chosen to use scrubbers for compliance with the upcoming regulations and talked about the challenges of the installation process so far. Mrs. Plakantonaki highlighted that the use of scrubbers will allow Star Bulk vessels to continue to burn HFO, which is expected to be more economical compared to compliant fuel; nonetheless, the use of scrubber technology requires commitment of resources and hard work.
Mr. Ralf Jürgens, SVP Engineering, Primarine, explained why scrubbers are more than an alternative bridge technology, noting that, with regards to the discourse on open loop ban, this was the first time in history that industry extenuated a legislation which is not even in force. What is more, the open loop ban confuses the shipping industry, jeopardizing the investment of the scrubber industry and of ship-owners. At this point, it is important to gain experience during the next couple years and let the srubber industry develop enhance or new technologies, he concluded.
Mr. Christopher Fee, General Manager – Environment and Sustainability, Oldendorff Carriers presented experience feedback from the use of scrubbers so far, to debunk the myth that these systems harm the environment. As explained, many reputable studies support the use of scrubbers, showing no evidence of affecting marine life and water quality negatively. He highlighted that vessels running on HFSO with a scrubber generate cleaner air emissions than running on LSFO or MGO, referring also to Clean Shipping Alliance 2020 which aims to promote the use of scrubbers as the most viable option for compliance with Sulphur cap.
With the Sulphur cap on the horizon, Mr. John N. Cotzias, Projects & Finance, Xclusiv Shipbrokers, noted that, what should be a fuel problem has actually become a ship/shipowners problem. Namely, industry stakeholders, instead of imposing to refineries to produce the required fuel in a conformed ISO8217 standard and in adequate quantities, they impose the burden on shipowners to modify their ship. The road toward compliance is still full of unknowns and there is no silver bullet; each company has a solution that suits to its specific profile. What we will see in the future, and this will be dictated by necessity rather than pure choice, he concluded.
Panel No. 4 – LPG as a Marine Fuel
In their presentation, Mr. John Lycouris, CEO, Dorian LPG & Mr. Stavros Niotis, Principal Engineer, Global Gas Solutions, ABS, gave an insight on the results of a joint techno-economic study, looking in the option of using LPG cargo as a fuel onboard existing LPG carriers and comparing it with other available solutions. Low flash point hydrocarbons, other than Methane, like Propane and Ethane can now be burned in main propulsion engines and provide a competitive solution for complying with air emissions regulations. The presentation explained the regulatory framework and provided the results from the Life Cycle Cost Analysis performed.
Mr. Rene Sejer Laursen, Project manager, MAN Energy Solutions, described the ME-LGIP engine development for an engine using LPG as fuel. Tests have confirmed that the fuel injection equipment, the LPG fuel booster injection valve is working satisfactorily. The performance tests have also been completed, they show that the combustion stability of the engine is acceptable. It has been found that the LPG combustion is similar to that of other types of gas fuel, and finally we have found that we can achieve a higher engine efficiency with LPG compared to MDO.
Mr. Byeong- Yeol Baek, Advanced Lead Engineer, Customer Application Engineering, GE Aviation, made an introduction to Combined Gas turbine Electric and Steam (COGES) systems for propulsion and power, highlighting that these offer fuel flexible operating on LNG, LPG or liquid fuel, offering on-condition maintenance for longer time between repairs. He also supported that LPG as a fuel offers many environmental benefits, noting that US developed shale resources have nearly doubled LPG production in the last 10 years.
Mr. Kostas Vlachos, COO, Latsco Marine Management, presented why LPG as a fuel should be considered as a viable option in a strategy toward decarbonization. Firstly, Mr. Vlachos presented the benefits that LPG can offer as a fuel. Among many, Mr. Vlachos said, that using LPG as a primary fuel equals to a EEDI of up to 13% or up to 20% higher engine power with retained EEDI. Then, he concluded his presentation outlining key challenges and safety considerations of this fuel which is considered to be an 'extremely flammable gas'. In this regard, Mr. Vlachos highlighted that proper mitigating measures are required to ensure all risk are as low as reasonably possible.
Panel No. 5 – Green Best Practices and Experience Transfer
Mr. Tom H. Evensen, Sales Director for Jotun's Hull Performance Solutions and Mr. Manolis Levantis, Analyst Manager, focused on hull performance which has a major impact on a vessel's efficiency. In a step-by-step manner, the presentation took the audience through the available measures one can exploit to maximize hull efficiency, as seen from a coating manufacturer's perspective. The speakers also touched upon the impact of fouling as well approaches, including digital services which could significantly reduce the likelihood of fouling.
Mr. David Nichol, Senior Loss Prevention Executive, UK Club, provided a brief overview of old and new challenges surrounding biofouling and what is in store for the future. Some invasive species have proven very destructive to native aquatic organisms as well causing serious damage to property and marine resources. Biofouling as a vector for the transfer of aquatic invasive is developing a higher profile with both legislators and the shipping community.
Dr. Ing. Ralf Moeck, Technical Director, Aquametro Oil & Marine GmbH, focused on fuel treatment and SOx-emission control, as a new process for safe, efficient and environmental friendly ship operations. He also presented the challenges surrounding fuel management and respective technical solutions. Based on a principle of "Green Shipping", Aquametro supports with Fuel Management and Fuel Monitoring as well as Fuel Treatment a range of legal agreements and voluntary initiatives, which contribute to reducing emissions.
Mr. Nick Contopoulos, Director, ANEMOI, talked about the introduction of world's first bulk carrier installed with a Flettner Rotor system in January 2018, proving that this fuel and emission reduction technology can be viable for commercial shipping. Mr. Contopoulos namely presented a case study detailing the challenges, the equipment and the Big Data application of their system, as well as Anemoi's approach to profiling and identifying early adopters that will yield the greatest benefits from installing this technology
Panel No. 6 – BWTS Makers Panel
Opening the ballast panel, Mr. Håkan Persson, Manager Business Development and Marketing, Alfa Laval, shared his lessons learned from 15 years of BWM experiences. Providing statistics from ballast water in numbers for the world's fleet, he provided an overview of high power consumption as a measure of biological performance and highlighted the need of balance between price and value when retrofitting a BWTS.
On his turn, Mr. Mark Hadfield, CEO, Flowwater Technologies, emphasized on how a BWMS can claim pay back to an owner. Ballast Water Management Convention is something owners and operators have not a choice about anymore, he stressed, but they do get to choose how to address it.
Mr. Lars Bo Kirkegaard, General Manager, BWMS Sales, Wärtsilä, started his presentation with a brief summary of ballast regulations and moved on by describing in detail the project timelines for BWMS retrofits. He also explained the different procedures surrounding BWM treatment using Ultra-Violet light (UV) and treatment using electro-chlorination.
All sessions ended with a round table discussion in which the audience exchanged ideas with high level experts of international repute on technological developments. Finally, Apostolos Belokas as the Forum Chairman thanked the delegates for their participation, the sponsors for their support and the speakers for their excellent presentations and also the organizing team of the event for their contribution towards forum objectives.
Video Presentations
All presentations will be made available on YouTube in high resolution within February at the SAFETY4SEA Channel
Speaker Articles
Edited articles with key points of each presentation will be available at safety4sea.com under 'Opinions' column within this month
Event Photos
Available at SAFETY4SEA Flickr
Paper Magazine Coverage
Event will be covered on the next SAFETY4SEA Log, due in May 2019
The Stavros Niarchos Foundation Cultural Center is a complex in the bay of Phaliron in Athens which includes new facilities for the National Library of Greece and the National Opera, as well as the 210,000 m² Stavros Niarchos Park. It is fully accessible to general public and strives to ensure that everyone is welcome and has access to the programs and services offered. The hill of the Park which is the biggest part of it, is also accessible by everyone. The touring towards the top of the hill is possible through the Park's walks and the planted rooftops of the buildings, reaching 32 meters height. The material of the walks' ground layer (stabilized ceramic floor) and the incline of the Park which is 3-5%, allow all visitors to move around the Park easily, which is also accessible to parents with strollers and people with mobility limitations.
By Car From Piraeus:
Keep driving on Mikras Asias Avenue which at the Peace and Friendship Stadium is renamed to New Posidonos Avenue towards Kallithea. As soon as you get off the New Posidonos Avenue keep straight on the Old Posidonos Avenue towards Palaio Faliro and Turn left at Epameinonda Street. Continue straight for two blocks and turn right at Peisistratou Street. Continue straight until the intersection of Peisistratou and Sachtouri Street, where the entrance of the SNFCC's parking space is located.
From Athens – Andrea Syggrou Avenue:
Follow Andrea Syngrou Avenue with direction towards Glyfada – Piraeus. Αt the junction with signage Piraeus/Glyfada at the end of Syggrou Avenue, follow the left side of Syggrou Avenue that leads to Piraeus and then turn right at the entrance of the SNFCC. Drive on the roundabout and take the first exit. Continue straight following the signs where the entrance of the SNFCC's parking space is located.
From Posidonos Avenue(Glyfada)– South Suburbs:
Follow Posidonos Avenue and at the point where the Avenue is divided with Syggrou Avenue keep left and follow the direction towards Piraeus. Keep right and take the first exit, which leads to the roundabout of the SNFCC's parking space.
By Bus or by Metro & Bus
Buses: From the Center of Athens
Lines Β2, 550: These lines pass through the metro station Syggrou Fix where you can change means of transport. Getting off at the "Onasseio" stop on Syggrou Avenue southbound, head south in the direction of the sea, up to Evripidou Street (junction with Syggrou Avenue by-lane).
From Pireaus Lines A1, B1, 130, 217, 860: Getting off at the "Tzitzifies" stop on Ethnarchou Makariou Avenue. Move on the avenue towards Glyfaga, then left onto Epaminontas Street and finally right onto Peisistratou Street.
130: Piraeus – Nea Smyrni (Tzitzifies Stop from Piraeus; Delta Stop to Piraeus)
217: Piraeus – Dafni Station (Tzitzifies Stop from Piraeus; Delta Stop to Piraeus)
550: Kifissia – Palaio Faliro (Evgenideio Stop, Syggrou Avenue northbound, Onassio Stop southbound)
860: Palaio Faliro – Schisto (Tzitzifies Stop from Piraeus; Delta Stop to Piraeus)
Α1: Piraeus – Voula (Tzitzifies Stop from Piraeus; Delta Stop to Piraeus)
Β1: Piraeus – Ano Glyfada (Tzitzifies Stop from Piraeus; Delta Stop to Piraeus)
Β2: Academia – Agios Kosmas (Evgenideio Stop, Syggrou Avenue northbound, Onasseio Stop southbound)
By Tram
From the "Τzitzifies " stop, walk towards the Navarhou Votsi street and then turn right at Peististratou street. At Peisistratou and Sahtouri street you will find the entrance of the SNFCC through its parking.
By Trolley
Line 10 from Chalandri Square to the Epaminonda stop. Walk towards Peisistratou and Sahtouri street and you will find the entrance of the SNFCC through its parking. Οn foot The following entrances are open for entering the SNFCC: • Evripidou & Doiranis (entrance for the SNFCC Visitors Center) • Evripidou & Irakleous • Evripidou & Dimosthenous (entrance for the Running Track) • Peisitratou & Sachtouri (entrance for the Parking of the SNFCC) • Esplanade Pedestrian Bridge
By bicycle
Bicycle parking spaces are available at the entrance of the parking of the SNFCC (Peisistratou and Sahtouri Street) as well as the Visitors Center (Eyrypidou and Doiranis). The parking of bicycles in these areas is under the responsibility of the owner / holder for any damages arising (theft, damage, etc.).