SAFETY4SEA London Conference
The inaugural SAFETY4SEA London Conference is scheduled as a full day event (09:00 to 17:00) on Thursday 28th of March 2019 at the Hellenic Centre, London UK.
This is a NON PROFIT event expected to attract a target group of approx. 200 persons / 100 organizations attendance from Safety, Technical, Marine departments of shipping operators and other related industry stakeholders. Attendance will be FREE of charge to delegates, a common feature of ALL SAFETY4SEA forums with sponsors covering all the expenses of the event.
Attendance is FREE, subject to Registration.
Event Timetable
Welcome Coffee & Registration [08:00 – 09:00]
Welcome Address and Opening Statements – Apostolos Belokas, Managing Editor, SAFETY4SEA [09:00 – 09:10]
Panel #1 – Smart Shipping [09:10 – 10:20]
Dana Jongens, Safety Services Manager, Inmarsat Maritime – Enabling the smart ship
Leif Pentti Halvorsen, VP Product, Kongsberg Digital – New Safety Training Possibilities
Teemu Manderbacka, Senior R&D Engineer, NAPA – Methods for improving operational efficiency
Gurpreet Singhota – Senior Adviser, SMA for the STM Validation Project – Smarter Shipping via Sea Traffic Management
25 min Panel Discussion & Questions Open to the floor
Panel #2 – Cyber & Physical Security [10:20 – 11:20]
Chronis Kapalidis, Cyber Expert, Hudson Analytix – Cyber Security
Michael Greenwood, Legal and Claims Manager, Hellenic Mutual War Risks Association – West African developments and responding to kidnap and ransom
Dimitris Maniatis, Chief Commercial Officer, Diaplous Maritime Security – IOR HRA & GoG HRA: current incidents and future projections
25 min Panel Discussion & Questions Open to the floor
Coffee Break & Networking [ 11:20 – 11:40 ]
Panel #3 – Human Element & Risk Management [11:40 – 12:50]
Sandra Welch, Deputy CEO and Director of Programme, Sailors' Society – Crew Retention and Resilience
David Hammond, Founder and Trustee, Human Rights at Sea – Seafarers Abandonment: Realities from India
Manit Chander, CEO, HiLo Maritime Risk Management – Debunking the Myth of Data Collection
Christopher Saunders, Vetting Superintendent, RightShip
25 min Panel Discussion & Questions Open to the floor
Light Lunch [ 12:50 – 13:20 ]
Panel #4 – Lessons to be learned [13:20 – 14:30]
Paul Whyte, MBE AFNI, Shipping Technical Director (Navigation Services), London Offshore Consultants – Situational awareness and margins of safety
Elias Psyllos, VP Commercial and Risk Management, T&T Salvage – Effective Handling of Emergencies: A Case Study
Mark Bull , Principal, Trafalgar Navigation – Why has navigation become unimportant
Dustin Eno, COO, Navigate Response – Reputation management in a maritime crisis
25 min Panel Discussion & Questions Open to the floor
Coffee Break [14:40 – 14:50]
Panel #5 – Environmental Challenges [14:50 – 16:10]
Martin Dorsman, Secretary-General, ECSA – Environmental Challenges toward 2020
Kostas G. Gkonis, Secretary General, INTERCARGO – Global Regulation at a crossroads
Jad Mouawad, CEO, Mouawad Consulting – BWMC Implementation Challenges
Andrew Stephens, Executive Director, Sustainable Shipping Initiative – Ship Recycling Transparency Initiative: Progress made and future plans
Takis Markatos, Operations Manager, Lyras Maritime Ltd. – Environmental Challenges from the Ship Operator Perspective
25 min Panel Discussion & Questions Open to the floor
Panel #6 – 2020 Fuel Options [16:10 – 17:20]
Ian Adams, Executive Director, Clean Shipping Alliance 2020 – The case of Scrubbers to meet 2020 deadline
Steve Esau, General Manager, SEA/LNG – LNG as a marine fuel
Diane Gilpin, Founder/CEO, Green Shipping Alliance – Wind Win Win: Environment, Engineering and Economics
Dimitris Mavrogiannis, Technical Manager, Seaven Seas Maritime Ltd.
25 Min Panel Discussion & Questions open to the floor
Conference Closing [17:20]
Ian Adams, Executive Director, Clean Shipping Alliance 2020
Ian Adams has been involved in the Shipping Industry since 1985 in various capacities, with P&O Cruises, Deep Sea Seals and Hamworthy. He is currently Executive Director of the Clean Shipping Alliance 2020 (CSA 2020) and Managing Director of IMA Marine Ltd. He was appointed Chief Executive of The International Bunker Industry Association (IBIA) in February 2009, after having been its Secretary-General for seven and a half years. During his time there, Ian gained consultative status at the International Maritime Organization (IMO) for IBIA. This resulted in him being involved in the process of the revision of MARPOL Annex VI. He was a member of the IMO Secretary General's Scientific and Industry Expert Panel during 2007. He left IBIA in July 2011. With his wide experience, Ian continues to be in demand to present at conferences around the world about emissions from ships. He is a Fellow of the Institute of Marine Engineering Science and Technology (IMarEST) and has served on the Council as well as being a Past President of the Southern Joint Branch (SJB) in the United Kingdom.
Founded in 2011, IMA Marine Ltd is a Marine Consultancy providing consultancy, acting as an expert witness, training, research and advice within the marine industry.
Apostolos Belokas, Managing Editor, SAFETY4SEA
Apostolos Belokas is a Maritime Safety, Quality & Environmental Expert, Consultant, Trainer and Project Manager with more than 25 year background in shipping as Technical, Marine, Safety & Training Superintendent and Consultant. He entered the industry back in 1992 as Engineering Superintendent with a leading ship manager operating a mixed fleet of bulk and oil/chemical tankers and later shifted to regulatory compliance and QHSE issues as superintendent and later as a Consultant and Trainer. Apostolos has successfully completed a wide range of QHSE projects including 250+ management system projects (ISM/ISO 9001-14001-18001/TMSA/MLC), 500 vessel and office audits to various standards and he has trained more than 8,000 people in a wide variety of QHSE subjects. He is holding Mechanical Engineering Bachelor and Master's specialising in Energy & Environment and Master's Degrees in Maritime Business and Business Administration (MBA), all of them awarded with the highest distinction. Apostolos is the Managing Director of SQE MARINE & SQE ACADEMY and he is also the Founder and Managing Editor of SAFETY4SEA.
Capt. Mark Bull , Principal, Trafalgar Navigation
I commenced my career in 1970 as a cadet with P&O S.N. Co. I spent the next 27 years at sea, with a 2 year sabatical in the late 1980s when I trained, qualified and practiced as a techer of English as a 2nd language. After 5 years in command, I came ashore qualified as an ISM and ISO lead auditor and joined a large ship management company ending up as the QM/DPA for a large fleet and 3 offices. After a brief spell as a consultant, I then moved to London where I became the Loss Prevention Manager of an IG P&I Club. Since 2012 I have been an independent consultant and have now started my own company Trafalgar Navigation dedicated to Navigational Audits, Assessments and Inspections.
Manit Chander, CEO, HiLo Maritime Risk Management
After almost 2 decades aboard Tankers, including as a Master Mariner, Manit worked as an independent consultant managing cost efficiency, sales optimisation and growth strategy. Manit moved into Shell Shipping & Maritime as Strategy Manager where he began to develop HiLo. As HiLo CEO, and a sailor himself, Manit is passionate about championing the needs and safety of seafarers. Manit holds an MBA from London Business School in Strategy and Finance.
Martin Dorsman, Secretary-General, ECSA
Mr. Marin Dorsman has been appointed as ECSA, European Community Shipowners' Secretary General in Brussels. Mr. Dorsman since November 2017. Mr. Dorsman transfered to ECSA from the Royal Association of Netherlands Shipowners (KVNR) where he has held the position of Managing Director since 2011. Before taking that position he worked for five years as the association's Deputy Managing Director. He has a Doctorate Degree in Macro Economic Policy and over 30 years of experience of different leadership roles and a sound knowledge of shipping. Prior to his time at the Royal Association of Netherlands Shipowners he worked as a civil servant for the Dutch Government, including six years at the shipping policy department. Mr. Dorsman has also contributed to the work of organisations such as the International Chamber of Shipping, the European Sustainable Shipping Forum and has chaired ECSA's Shipping Policy Committee and Taxation Working Group.
Dustin Eno, COO, Navigate Response
Dustin has over 12 years of communications experience including as the head of crisis communications for the largest wildfire management centre in British Columbia, Canada. In this role he managed media and social media relations for destructive wildfires and property loss, routinely filling the Information Officer role in the incident command system.Dustin has a Bachelor of Arts and Sciences degree (BASc) specialising in audience engagement and political rhetoric and a master's degree in communications (MSc) from the London School of Economics (LSE).
Dustin specialises in crisis reputation management and while at LSE developed computer models for tracking reputation in the online and print media. As Navigate Response's Chief Operating Officer (COO) and Crisis Response Manager, Dustin manages the media response for numerous shipping incidents, coordinates the operations of our global network and is one of the company's lead media trainers. In addition to his crisis communication experience, Dustin has a background in public relations and has held several positions on the boards of directors for charitable organisations. Dustin is also an award winning workshop presenter and public speaker.
Steve Esau, General Manager, SEA/LNG
Steve is General Manager at SEA\LNG. Before taking up his position at SEA\LNG Steve was Head of Energy at Xyntéo. He began his career as a Geophysicist in BP, subsequently working in a variety of business development, strategy and analysis roles in the company's gas, power & renewables and energy trading businesses. Steve has also worked in the City of London, for a commodity futures market, leading the development of financial instruments for the energy sector and for management consultants Pöyry Energy and Caminus Energy, where he specialised in providing advice on Carbon Capture and Storage (CCS); gas and power market policy; and commodity trading and risk management.
Diane Gilpin, Founder/CEO, Smart Green Shipping Alliance
Diane Gilpin leads The Smart Green Shipping Alliance, SGSA, a collaborative industry initiative designed to develop technically, commercially and environmentally superior systems solutions for shipping.
SGSA is leading a collaborative technical feasibility study, from which it will prepare the Business Case, for retrofitting dry bulk ships with wind-assist devices. Project partners include Drax, the UK's largest renewable power generator, and shipowners, UltraBulk.
SGSA accelerates commercially viable solutions through transferring technology and knowledge from offshore yacht racing, F1, renewable energy, aviation and defence to complement deep commercial maritime expertise. It includes the Institution of Mechanical Engineers (IMechE), Humphreys Yacht Design, Lloyds Register, Group Partners, University of Southampton, Willis Towers Watson, Cammell Laird and Capital Law.
Dr. Kostas G. Gkonis, Secretary General, INTERCARGO
Dr Kostas G. GKONIS is the Secretary General of INTERCARGO. The Association was established in 1980 representing the interests of dry cargo vessel owners and it has had NGO consultative status at the International Maritime Organization (IMO) since 1993. INTERCARGO provides the forum where quality dry bulk shipowners, managers and operators are informed about and discuss key topics and regulatory challenges, promoting best practices in relation to safety, the environment and operational excellence. Dr Gkonis' career has been devoted to the sustainable evolution of the shipping industry in the face of its current and future challenges. He holds a PhD in Maritime Transport from the National Technical University of Athens – NTUA (Laboratory for Maritime Transport, School of Naval Architecture & Marine Engineering), a M.Sc. in International Business (Manchester School of Management, UMIST) and a M.Eng. in Mechanical Engineering with specialisation in energy (NTUA).
Michael Greenwood , Legal and Claims Manager, Hellenic Mutual War Risks Association
Michael is a qualified English law solicitor, specialising in shipping. Michael trained at a major international law firm where he enjoyed a secondment to its Athens office. Following qualification in 2009, Michael practiced shipping law in London before joining Thomas Miller in 2013 as a Senior Claims Executive for P&I and FDD matters. In 2017, Michael joined Thomas Miller War Risks Services as Claims and Legal Manager. Michael has a BA in Modern History from St. Anne's College, Oxford.
Leif Pentti Halvorsen, VP Product, Kongsberg Digital
Experienced Product Manager with a demonstrated history of working in the information technology, maritime simulation and cruise industry. Skilled in Maritime Training , Navy, Inspection, Safety Management Systems, Sales and Marine Engineering. Holder of a valid Chief Engineer licence. 10 years' service as Marine Engineer.
David Hammond, Founder and Trustee, Human Rights at Sea
David's international advisory work has been recognised and used by the UK Government, the UN and European institutions. His work has been quoted by and he has presented in the European Parliament. He has published and co-authored numerous human rights publications and has been instructed in leading legal and advisory roles for European Union Missions around the world. Between 2015-2017, David led the International Humanitarian and Human Rights Law training programme for the EU Training Mission in Mali on behalf of the UK Government as a non-practising barrister, while concurrently running the charity in his spare time backed by a support team both in the UK and abroad. David was also a judge for the 2016 Lloyds List Global Awards for the maritime industry. In October 2017, David stepped down from the CEO role to become a Trustee of the charity having accepted the appointment to be the Executive Director of an independent philanthropic Swiss Foundation for Eliminating Child Labour in Tobacco Growing (ECLT) where he is responsible for the internal transformation, and increased professionalisation, delivery and impact of the Foundation's work globally.
Dana Jongens, Safety Services Manager, Inmarsat Maritime
Dana Jongens is Safety Services Manager at Inmarsat Maritime, responsible for ensuring Inmarsat's continued provision of consistently high quality satellite communication services for maritime safety of life at sea and maritime security taking advantage of new and innovative technical developments in these specific areas. As part of her role, Dana supported the successful application of Fleet Safety for GMDSS Recognition. Every single day, hundreds of thousands of seafarers place their trust in Inmarsat's safety services, knowing that it will be there when it matters most. Dana has over 10 years of experience in the maritime industry and before joining Inmarsat, Dana held business development positions at various organizations within the port of Rotterdam and London. Dana has a Master degree in International Business from Tilburg University and studied at BI Norwegian Business School in Oslo. She resides in the United Kingdom and is based at Inmarsat's London headquarters.
Chronis Kapalidis, Cyber Expert, Hudson Analytix
Chronis Kapalidis is the European Representative of Hudson Analytix, promoting the company's synergies in Europe on issues related to security, both physical and cyber. He recently concluded a fellowship at the International Security Department, Chatham House, on maritime cybersecurity, where he now stands as Academy Associate. He also stands as visiting research fellow at the Dartmouth Centre for Seapower and Strategy at Plymouth University, and as a board member in several academic and scientific bodies.
Chronis was an officer at the Hellenic Navy for 20 years. He was specialised on operations, communications, intelligence and IT infrastructure, while participating in several NATO, EU and UN operations. His research interests include cybersecurity, defence studies, international and maritime security.
He has published widely for Foreign Affairs, Chatham House, International Affairs, the Academy for Strategic Analyses, has been interviewed by The New York Times, the Independent and The Wall Street Journal and has participated in several maritime and cybersecurity related conferences and forums. Chronis has competed several projects at Chatham House on Cybersecurity for Critical National Infrastructure, in general, and the maritime sector specifically. He recently created the first digital learning course on maritime cybersecurity for Lloyd's Maritime Academy.
He is currently based at the University of Warwick, where he is pursuing his doctoral degree on cyber risk quantification for the maritime sector. He holds an MA in International Relations and Global Security from Plymouth University, a PGCert in Defence Management and Leadership from the Hellenic Naval War College and BSc in Naval Warfare from the Hellenic Naval Academy, along with several professional certificates
Teemu Manderbacka, Senior R&D Engineer, NAPA
Teemu Manderbacka, holds a Doctor of Science in Naval Architecture. He works currently at NAPA Shipping Solutions as Senior R&D Engineer developing methods for the assessment of ship technical performance applying the naval architecture principles with statistical methods of big data processing. Prior to joining NAPA Ltd, in Jan 2016, he worked at the Aalto University, as laboratory manager of the Seakeeping and Ice Model Basin, carrying out model tests of the ice going performance of the vessels. He has obtained the doctoral degree at the Aalto University on the numerical modelling of hydrodynamics of ship flooding, including the interaction of sloshing and ship motions. His current interest is to advance Safety and Energy of Marine Transportation by combining hydrodynamics and ship design knowledge with data of the ship operations. He is actively participating to the discussion of scientific community. He has over ten years of experience in ship hydrodynamics and have authored several publications on the intact and damaged ship hydrodynamics.
Dimitris Maniatis, Chief Commercial Officer, Diaplous Maritime Security
Dimitris has a comprehensive background on security in hostile regions which started right after his days with the Hellenic Navy. Starting in 2000 and under contract with the Hellenic Ministry of Foreign Affairs, he spent 7 years in Afghanistan and Pakistan, fulfilling various roles in support of European Intelligence Agencies, ISAF, UN Organizations and more. During the first years of his involvement in Central Asia operations, he managed the security and logistics of all Hellenic NGO's operating region wide and lead missing persons recovery missions in the Hindukush. Dimitris also participated under contract, on missions in Cambodia, Egypt, The Balkan Region, The Middle East and Africa. In 2009 the menace of Somali Based Piracy was at its height and Dimitris was given the opportunity to emerge in this new industry called Maritime Security. After completing specialized training, he joined the ranks of the Armed Security Teams safe guarding vessels in the Indian Ocean HRA and became Team Leader shortly after. While performing these duties he continued his university education by completing an MBA on shipping which in 2013 allowed him to immerse in the business side of the maritime security industry. In his role as Chief Commercial Officer of Diaplous Maritime Services his focus is mainly on the design, development and implementation of the company's commercial strategy, meeting the goals and growth set. The above goes hand in hand with new business development, compliance, quality and making sure everyone has a positive experience getting the job done in a safe, ethical and honorable manor.
Takis Markatos, Operations Manager, Lyras Maritime
Dimitris Mavrogiannis, Technical Manager, Seaven Seas Maritime Ltd.
Jad Mouawad, CEO, Mouawad Consulting
Jad Mouawad (M.Sc. Marine Engineering) founded Mouawad Consulting AS in September 2013 in Norway after previously heading the Environmental Protection section at Det Norske Veritas (currently DNV GL). Mouawad Consulting AS currently delivers Type Approval advisory services for manufacturers of BWMS and retrofit services for ships. We are working with more than 120 companies, including ship owners, manufacturers of BWMS, class societies, governments, and shipyards. Mr. Mouawad is part of the Norwegian delegations on ballast water to the PPR and MEPC. He is regularly called upon as an expert in ballast water matters at international conferences and meetings.
Elias Psyllos, VP Commercial and Risk Management, T&T Salvage
Elias Psyllos is the Vice President of the Commercial and Risk Management Department of T&T Salvage based in Houston Texas. He is responsible for commercial, legal, and technical support to daily global company operations. He supports business development and client relationship management activities. He also oversees internal insurance and risk management matters to include policy management and claims reporting and acts as Project Manager on company operations. Prior experience includes 15 years as a Risk Manager for a London-Greek Shipowning Group. He was overall responsible for the Group's Marine Insurance and claims. For 4 years he served as a member of the Group's Marine Operations Team, actively involved in the management of Oil Tanker and Bulk Carrier fleets.
Christopher Saunders, Vetting Superintendent, RightShip
Christopher is a Master Mariner with extensive LNG sector oil major experience with both Shell and Chevron. He joined Rightship's London team as a Vetting Superintendent in January 2018 from MOL LNG Europe where he was involved in the challenging Yamal Arctic LNG Project as a Marine Superintendent. He is passionate about the challenge of improving Maritime Standards and Seafarer Safety and the increasing role technology has to play in this.
As part of RightShip's London team, Christopher assists customers in managing marine risk by identifying and eliminating substandard ships from their supply chain, whilst improving overall maritime safety standards in the industry.
Outside of work Christopher enjoys motorsports, cooking and reading – particularly novels by John Grisham and Wilbur Smith.
Sandra Welch, Deputy CEO, Sailors' Society
In addition to her role as Deputy CEO, Sandra leads Sailors' Society's programme team, overseeing the charity's network of port chaplains and project work, including the award-winning Wellness at Sea programme.
Sandra previously served more than 18 years with The Salvation Army, including as Assistant Projects Secretary for The Salvation Army's community development projects in Southern Africa and more recently as International Editor-in-Chief and Editor of three international periodicals. She has also worked as a chaplain in a variety of settings including as a hospital chaplain and a school chaplain.
Gurpreet S. Singhota, Senior Adviser, SMA for the STM Validation Project
Ex-Dufferin (1968-1970); Master Mariner with 14 years of seagoing experience, including six years of command experience on a variety of vessels complemented by a M.Sc. degree course at Cranfield University (1984-1986), United Kingdom.
' Fellow of the Nautical Institute, London, United Kingdom
' Member of the Think Tank Morski, Poland
Worked with IMO (United Nations), London, United Kingdom over a period of more than 26 years. Retired as Deputy Director/Head, Operational Safety Section, Maritime Safety Division; Secretary of the Sub-Committee on Safety of Navigation (NAV) with responsibility for both the NAV and the Sub-Committee on Radiocommunications Search and Rescue (COMSAR) including the development of IMO's e-navigation Strategy Implementation Plan (SIP) plus the review of the Global Maritime Distress Safety System (GMDSS). This involved dealing at an international level on matters related to safety of navigation, radiocommunications, search and rescue including the establishment of the Long-range Identification and Tracking (LRIT) of ships system.
Important achievements have included:
. Actively involved in the revision of SOLAS Chapter V on Safety of Navigation;
. Guiding the development of IMO's e-navigation Strategy Implementation Plan and the development of the Polar Code;
. Development of the ISPS Code and the LRIT system; and
. Active participation in IMO's activities related to maritime security and the prevention of piracy and armed robbery against ships.
In addition, undertook many technical advisory missions to various Member Governments on maritime safety issues. In 2011, was specifically deputed by the Secretary-General of IMO to advise the Indian Government on improving the navigational safety for Mumbai and Nhava Sheva ports.
Additional experience in the Technical Co-operation and the Marine Environment Divisions, which involved technical assistance to developing countries including oil spill preparedness and response advice.
Retired in October 2013 and since March 2015,
. Retained by the Swedish Maritime Administration (SMA) as a Senior Adviser for the MONALISA 2.0 project and the follow-up Sea Traffic Management (STM) Validation Project.
. Advising the SMA, Danish Maritime Authority and the Ministry of Oceans and Fisheries, Republic of Korea in the establishment of a global e-navigation test bed.
In parallel, during the period February to July 2016, the Permanent Court of Arbitration, The Hague, The Netherlands appointed me as an International Navigational Safety Expert to assist the Arbitral Tribunal in its consideration in respect of an arbitration commenced by the Republic of the Philippines and the People's Republic of China concerning the Scarborough Shoal in the South China Sea.
Various papers published on maritime safety and marine pollution issues.
Andrew Stephens, Executive Director, Sustainable Shipping Initiative
Andrew has a truly international background in the maritime industry, working for leading maritime service providers, in the position of Chief Operating Officer, such as Wilhelmsen Ships Service and Wallem Group, in a career which has seen him working in the UK, UAE, USA, Norway and Hong Kong. He was responsible for leading and managing business transformation, continuous improvement, integration and change management programmes, drive strategic planning and implementation consequently delivering on improved customer satisfaction, business performance and efficiency. After a successful period in both international groups he joined The Sustainable Shipping Initiative in August 2018, where he is responsible for leadership of the Secretariat.
Captain Paul Whyte, MBE AFNI, Shipping Technical Director (Navigation Services), London Offshore Consultants
Captain Paul Whyte MBE AFNI joined LOC in 2012. He is Shipping Technical Director (Navigation Services) based in London and has 37 years' seagoing and 12 years' sea command experience.
Paul also qualified as a Royal Navy Specialist Navigator and writes many navigation related articles, and was co-author of the Nautical Institute "Maritime Accidents and Their Causes".
He has provided expert witness evidence in Court and prepared expert reports for collisions, allisions and groundings, unsafe port disputes, ice navigation damage claims, weather and passage related charterparty disputes, speed and performance disputes, ship-to-ship operations and salvage dangers, as well as personal injury claims.
Paul supports LOC marine investigators that have the capability, expertise and experience to offer a highly professional and technically accurate reconstruction of any collision, allision, grounding or stranding
Diaplous Maritime Services
Diaplous is a top level security provider for the international maritime community. The company's core business is Maritime Security in the high risk areas of the globe, safe guarding vessels, crews and valuable cargoes. Diaplous has excelled in all operations undertaken, in all trade sectors and is one of very few companies world wide to have gained the appreciation, respect and approval from the biggest players in the Oil industry, the largest dry sector charterers and ofcourse the ship owning community. Diaplous has expanded and now covers Land Operations through its sister company Diaplous Land Services. The newest addition to company's operational ability is Diaplous Maritime Services Nigeria that caters to its clients security needs in West Africa and the Gulf of Guinea.
Hellenic War Risks
Hellenic War Risks has been providing quality mutual cover to Members for over 50 years. The key to our success is that Members get far more than just insurance: When you take out Hellenic War Risks cover you get expert support and advice all the way. Our Members know that if they have an incident – be it a pirate attack off the coast of Africa, a ship damaged in civil conflict in Indonesia or damage caused by environmentalists in the Arctic, one call will get them the proactive support they need. The Hellenic War Risks Club doesn't just pay out when you get in trouble. It proactively helps you to tackle any situation from the moment it arises. Over the last 10 years, the Club has helped numerous Members to manage highly charged piracy situations and malicious damage from third parties. We take actions from the start, helping to manage the situation, bringing in experts to support crews, oversee repairs and reclaim ships.
Hudson Analytix
Hudson Marine works closely with its clients to help them move forward with confidence in today's technically complex and environmentally sensitive world. Hudson Marine's comprehensive services encompass all areas of risk management, emergency and regulatory preparedness, incident prevention and response. Our perspective is informed by the technical, operational, commercial, regulatory and environmental factors governing our industry. Our strength is based on our experience and our history. But our success is based on our commitments, our relationships and our ability to help our clients operate more successfully in today's increasingly challenging industry.
Inmarsat
Inmarsat was set up by the International Maritime Organization (IMO) in 1979 to provide a satellite communications network that would protect the lives of mariners anywhere at sea.
We were the first satellite operator to meet the stringent requirements of the Global Maritime Distress and Safety System (GMDSS) and the International Civil Aviation Organization (ICAO) for global safety communications.
Today our satellite communication services are not only saving lives but empowering people and communities, enabling business and trade, and supporting humanitarian work in the most remote and challenging locations.
Our customers range from governments and aid agencies to ship owners and airlines – what they share is a need to stay connected at all times, no matter where they are. Our wide range of mobile and fixed satellite communication solutions and partners' value-added applications deliver all the connectivity they need when they are beyond the reach of terrestrial networks.
Kongsberg Digital – Maritime Simulation
Kongsberg Digital is a business unit of KONGSBERG Group providing the next generation software and digital solutions to customers within maritime, defense, energy and renewables industries.
In the training world, Kongsberg Digital is a leading supplier of advanced maritime simulators to both commercial and defense training markets worldwide, providing advanced and proven simulation solutions for training on a full range of operations including: bridge (multiple vessel types), dynamic positioning, aft deck, engine room, cargo- and ballast handling, firefighting, search and rescue.
The range of K-Sim simulators are used for education, training and assessment of crew on all levels. They offer realistic and quality training in a wide range of scenarios and is perfect for pre-mission planning, studies and decision support. System flexibility enables customized solutions and expansion at any time to meet the exact training needs of the industry.
NAPA
NAPA is a global leader in software, services and data analytics for the maritime industry; providing intelligent solutions for safety, efficiency and productivity in both ship design and operations. NAPA Design Solutions serves the maritime industry by assisting naval architects and structural engineers in design of any floating structure. An integrated 3D design system comprises of industry standard engineering software for hull form, hydrostatics, stability, hydrodynamics and structures in particular for the initial and basic design phases. The major benefit of the solution is the support for all aspects of marine engineering and design on a single 3D product model. NAPA products and services are trusted by leading shipyards, classification societies, engineering offices, maritime authorities and research institutes worldwide. NAPA Shipping Solutions offers advanced tools and services for enhanced ship data management, ship specific and fleet-wide performance analysis, and dynamic optimization decisions for route, speed and trim. The solutions provide ship owners, operators, charterers and various maritime stakeholders increased transparency in ship management and improved technical and operational performance. NAPA Safety Solutions provides advanced loading and stability systems for various kinds of vessels, including integrated, easy to use flooding emergency and decision support solution for increased safety and traceability, especially for cruise line and passenger vessel industry. NAPA Safety Solutions offer ship officers onboard a better understanding of both vulnerability of the intact ship, as well as survivability of a damaged ship. NAPA Logbook approved by several flag states is an electronic logbook for collecting, recording and replicating data to ashore. NAPA operates globally, with eleven offices across Asia, Europe and the Americas supported by its Helsinki headquarters. NAPA has nearly 400 user organizations for its design solutions and 2,500 installations onboard vessels.
RIGHTSHIP
RightShip is the world's leading maritime risk management and environmental assessment organisation, with offices in London, Melbourne and Houston. With our predictive online ship vetting platform, RightShip Qi, coupled with the maritime expertise of our vetting team, we help our customers to manage marine risk by identifying and eliminating substandard ships from their supply chain, while improving overall maritime safety standards in the industry. Signifying the importance of a transition to a low-carbon economy, RightShip's Greenhouse Gas Emissions Rating (GHG Rating) has been widely adopted by the maritime industry to measure and recognise the relative CO2 output of individual vessels. The GHG Rating provides a systematic and transparent framework for comparing the relative efficiency of ships, enabling users to select vessels with a lower CO2 footprint and fuel bill. RightShip is a proud carbon-neutral organisation, and in 2017 released their Carbon Accounting tool, giving organisations the ability to measure and manage the carbon emissions associated with their shipping activity.
RISK4SEA
RISK4SEA is an online intelligence platform providing inspection analytics, fleet & ship operator benchmarking. Using big data analytics an operator may benchmark his ships, fleet & company against industry standards and get a clear insight of his performance gaps and a roadmap to continually improve.
SQE MARINE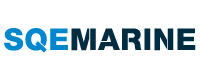 SQE Marine is a leading provider of Safety, Quality and Environmental Solutions providing Consulting, Training and Information products in these areas. We have been successfully providing a product and service range to more than 1,200 clients (based in 75+ countries) over the last 20 years, operating a DNVGL Certified Training Center and a LR ISO 9001 certified management system.
Strong enough to provide immediate response and feedback to all client queries and needs, we provide a range of competitively priced services and timeliness for product / service delivery; we provide foolproof products and services to ensure full after sales support for as long as necessary. Last but not least, technical competence is the core of our management system & operations.
Our vision is to be a leading world class corporation that provides reliable maritime solutions in the areas of Quality, Health, Safety, Environmental, Crisis, Security, and Risk Management. Our mission, therefore, is to provide real life, effective and efficient maritime solutions range including Consulting, Training and Information provision in order to maximize client benefit and minimize risk.
T&T Salvage
T&T SALVAGE, a member company of the Teichman Group, is committed to serving the emergency response needs of its clients under the highest standards of safety and quality. The Teichman Group since 1957 has grown to become a leading service provider to the international maritime and offshore petroleum industries.
T&T SALVAGE, www.ttsalvage.com, Global response services are supported by salvage stations in Singapore, Rotterdam, Hamburg and South America. The Group owns and maintain a comprehensive inventory of salvage, firefighting systems, ship-to-ship (STS) lightering systems, anti-pollution systems, three-dimensional sonar, ROVs, and advanced diving systems all packaged so it can be rapidly transported by air, land or sea. The portable assets are complemented by floating heavy lift and salvage support vessels ready to meet both routine and emergency response challenges. In addition, the Group includes an in-house design and fabrication department available on a 24 hour basis to support any urgent in-situ needs a field salvage team may have during an operation.
T&T SALVAGE is a Member of the American Salvage Association (ASA), the International Salvage Union (ISU), the North American Environmental Protection Association (NAMEPA) and the Association of Diving Contractors International (ADCI).
All About Shipping
Aries Offshore UK
AVL UK Ltd
Biofriendly Europe Ltd
BLUE Communications
Brittany Ferries
CEL Logistic System
CHIRP Maritime
City University of London
Clean Shipping Alliance 2020
Diaplous Maritime Security
Disney Cruise line
ECSA
Elbe Financial Solutions
Federal College of Fisheries and Marine Technology
Fike
Future Care
Greek Shipping Co-operation Committee
Green Award Foundation
Hellenic Mutual War Risks Association
HiLo Maritime Risk Management
Hudson Analytix
Human Rights at Sea
IBIA
Independent Shipping Research
Inmarsat
International Registries (UK) Ltd
Jubilee Sailing Trust
Kongsberg Digital
Lalizas SA
Latitude B
London Offshore Consultants
Lyras Maritime
Marine Media Enterprises
Michael Kyprianou & CO LLC
Mouawad Consulting AS
NAPA
Navigate PR
Navigate Response
Olympic Agencies (UK) Ltd
RightShip
SAFETY4SEA
Sailors' Society
SEA\LNG
Seafarers UK
SeaFocus
Seven Seas Maritime
Silverfleet Capital
STILVON TRADERS LTD
STM Sea Traffic Management
STM validation
Sustainable Shipping Initiative
T&T Salvage
Telenor Satellite
The CHIRP Charitable Trust
Trafalgar Navigation
UnitedHealthcare Global
Watson Farley & Williams LLP
Who Should Attend
This is a must attend event for all companies and individuals interested in Maritime Environmental Excellence and Sustainable Shipping , including:
Ship owners
Ship Manager Company Staff (Technical, Marine, Operations, Safety & Quality)
Maritime professionals
Regulatory & government authorities
Flag state representatives
Classification societies representatives
Marine Insurers & P&I Executives
Experts on information technologies (IT) onboard
Other relevant with smart technologies Industry Organizations/ Executives/ Experts
---
Delegate Helpdesk
General Information
Who can I contact for more information on the event?
Please contact the organizers directly at e-mail: info [at] safety4sea [dot] com
Registration
How do I register?
To register you should fill in the online registration form and follow the instructions contained in the Registration Form.
Is the event free to attend for the delegates?
Attendance to the event is FREE subject to online registration. In case you are interested, please complete the online registration form and confirm with the organizers. FREE attendance includes coffee, snacks and drinks during breaks plus lunch at the event venue. Attendance does NOT include accommodation and/or traveling or parking which should be paid in by the delegates as decided/applicable. Speaker Presentations, Conference DVD and Certificates of attendance will be available through the organizers after the event, at no additional cost, ONLY to SAFETY4SEA subscribers.
What happens if I am unable to attend despite being registered?
Appreciate if you could inform the organizers by e-mail as soon as possible before the event.
At the event
Where is the event being held and how do I get there?
The event location is at the Hellenic Centre, London UK. You may find instructions here.
What happens when I get to the event venue?
When you arrive at the event please go to the registration desk and collect your badge which should be worn at all times. Welcome coffee and snacks are available during registration and breaks.
After the event
How may I evaluate and comment on the event?
You may comment with the organizers at any time, during or after the event. Furthermore an event evaluation form will be available online after the event to complete anonymously any comments you may have.
How can I order Speaker Presentations, Conference DVD or Certificates of Attendance?
Speaker Presentations and Certificates of attendance will be available through the organizers after the event, at no additional cost, ONLY to SAFETY4SEA subscribers. Conference DVD may be available at additional cost to those interested. Please contact the organizers directly at e-mail: info [at] safety4sea [dot] com
---
We look forward to welcoming you at this event!