2nd SAFETY4SEA Limassol Forum
The 2019 SAFETY4SEA Conference in Cyprus successfully concluded on Wednesday 20th of February, at the Columbia Plaza in Limassol, attracting 250 delegates from a total of 130 organizations.
The event brought together global experts who focused on the recent and future challenges toward safe, smart and green shipping excellence and sustainable shipping. Presentations were given in six panels in which the experts shared their views on industry's critical issues such as the upcoming 2020 global sulphur cap, IMO's ambitious emission reduction targets and loss prevention challenges.
Speaker presentations of the forum in PDF are available online for SAFETY4SEA Plus subscribers
Event Timetable
Welcome Coffee & Registration [08:00 – 09:00]
Panel Moderator: Apostolos Belokas, Managing Editor, SAFETY4SEA
Panel # 1 – SHIPPING 2020 and Beyond – The Big Picture [09:00 – 10:00]
Apostolos Belokas, Managing Editor, SAFETY4SEA – Shipping 2020 & Beyond: Navigating uncharted waters
Ioannis Efstratiou, Senior Marine Surveyor, Cyprus Shipping Deputy Ministry- Shipping 2020
Emmanuel Zachariakis, Managing Director, Aquametro Hellas – New process for safe, efficient and environmental friendly ship operations by fuel treatment and SOx-emission control
25 min Panel Discussion & Questions Open to the floor
Panel # 2 – SHIPPING 2020 and Beyond – Investigating Industry Options [10:00 – 11:00]
John Kokarakis, Director Technical Business Development, HBSA Zone, Bureau Veritas – The Marine Fuel Question: Is 2020 the end of the road?
Dr. Elias Yfantis, Hellenic Naval Academy & Cyprus Maritime Academy – Alternative Maritime Fuels: the case of Methanol
Erwin Derlagen, COO, Enesel Limited
25 min Panel Discussion & Questions Open to the floor
Coffee Break & Networking [ 11:00 – 11:45 ]
Panel # 3 – Ballast Water Management [11:45 – 12:45]
Mark Hadfield, CEO, Flow Water Technologies – How can a BWMS claim pay back to an owner
Konstantinos Dimopoulos , International Sales Manager, ERMA FIRST – Ballast Water Treatment System: Selection & Retrofitting
Dimitrios Ioannis Kalfas, Engineering Team Leader, Argo Navis – The retrofit bottleneck
25 min Panel Discussion & Questions Open to the floor
Panel # 4 – Digital Shipping [12:45 – 13:45]
Athena Kanellatou, Regional Director Mediterranean, MacGregor – Smart Shipping applications
Pankaj Sharma, Columbia Control Room Manager, Columbia Shipmanagement Ltd – Digitalisation and smart applications for optimizing energy efficiency
Constantinos Spyrou,Vice President, YoungShip Cyprus – Big Data and Smart applications
25 min Panel Discussion & Questions Open to the floor
Lunch Break [ 13:45 – 15:00 ]
Panel # 5 – Safety & Security [15:00 – 16:00]
Anna Vourgos, President, WISTA Cyprus – Loss Prevention and Risk Management
David Nichol, Senior Loss Prevention Executive, UK P&I Club – Loss Prevention: Shipboard Enclosed Space Safety
Dimitris Maniatis, Chief Commercial Officer, Diaplous Maritime Services – Maritime Security Status: Latest updates
25 min Panel Discussion & Questions Open to the floor
Panel # 6 – Human Element and Best Practices [16:00 – 17:00]
VS Parani, HSSEQ Manager, Oceanic Marine Management Limited, Cyprus – Heuristics in shipboard decision making
Gina Panayiotou, Head of Shipping (Global), Michael Kyprianou & CO. LLC – Reputation strategy and management: The legal aspects (Cyberattack-GDPR breach-media handling in crisis)
Marianna Kyriacoudes, Fleet Personnel Manager, Maestro Shipmanagement Ltd
25 min Panel Discussion & Questions Open to the floor
Speaker presentations of the forum in PDF are available online for SAFETY4SEA Plus subscribers
Apostolos Belokas, Managing Editor, SAFETY4SEA
Apostolos Belokas is a Maritime Safety, Quality & Environmental Expert, Consultant, Trainer and Project Manager with more than 20 year background in shipping as Technical, Marine, Safety & Training Superintendent and Consultant. He entered the industry back in 1992 as Engineering Superintendent with a leading ship manager operating a mixed fleet of bulk and oil/chemical tankers and later shifted to regulatory compliance and QHSE issues as superintendent and later as a Consultant and Trainer. Apostolos has successfully completed a wide range of QHSE projects including 250+ management system projects (ISM/ISO 9001-14001-18001/TMSA/MLC), 500 vessel and office audits to various standards and he has trained more than 5,000 people in a wide variety of QHSE subjects. He is holding Mechanical Engineering Bachelor and Master's specialising in Energy & Environment and Master's Degrees in Maritime Business and Business Administration (MBA), all of them awarded with distinction. Apostolos is the Managing Director of SQE MARINE & SQE ACADEMY and he is also the Founder and Managing Editor of SAFETY4SEA.
Erwin Derlagen, COO, Enesel Limited
Erwin Derlagen is the Chief Operating Officer of Enesel Limited since March 2018. Erwin started his career at sea as an apprentice Engineer back in 1983, and became first time Chief Engineer in 1990. After almost 9 years at sea, in 1992 he moved ashore and worked for 4 years as a Technical Manager for Metalock do Brasil in Rio de Janeiro, from where he moved and start working in 1996 as a Technical Superintendent for SMT a ship owner in Cyprus, growing into the role of Deputy General Manager. In 2006 he joined Reederei Nord in Cyprus as their Technical Manager and returned to SMT in 2011 as Fleet Technical Director for their operations in Brazil and India. In September 2014 he joined ENESEL S.A. as their Technical Director bringing over 30 years of experience with him, in July 2015 he moved to Cyprus as the Technical Director of the newly established ENESEL Limited. Erwin Derlagen is an active member of the Cyprus Shipping Chamber (CSC) representing Enesel Limited and he is presently at the chair of CSC Marine Committee. Erwin holds an Executive "Blue" MBA in Shipping & Logistics from the Copenhagen Business School.
Konstantinos Dimopoulos, International Sales Manager, ERMA FIRST
Mechanical Engineering graduate specialized in Energy, combined with an MBA degree. Holding an extended professional experience in high pressure hydraulic systems (filtration, fluids treatment etc.) and engineering, as worked with HYDAC a leading company in fluid technologies. At the same time, I attended multiple seminars and conducted researches. In middle 2015, I joined ERMA FIRST SA as a Technical Marketing Manager and be responsible for the technical support, vessels survey and provide assistance to the development and efficient in fast-paced multitasking environments; able to prioritize effectively and accomplish objectives.
From January 2019, I was promoted to International Sales Manager, being responsible of global markets that require a strong combination of both technical and business skills and contribute to the overall success of the ERMA FIRST company.
Mark Hadfield, CEO, Flow Water Technologies
I have 27 years extensive experience in engineering supported by many qualifications and hands on experience. Involved with research and development programs within commercial industries (Water Technology & Commercial Vehicles), I have gained invaluable knowledge and experience from mechanical to electrical engineering. With my engineering ability and knowledge, I have become an expert and innovator within the water treatment industry specialising in limescale management, water sanitisation and water separation. With the experience gained working in extreme conditions I have designed and manufactured new limescale management products and energy reduction products for the waste water industry. Over the past 12 months I have been involved in the Marine Industry using my past experience to address the problems of Ballast Water Management. By taking a fresh approach and listening to the Ship Owners and Management Companies first, we have reverse engineered a solution to meet all of the Worlds strictest regulations.
Ioannis Efstratiou, Senior Marine Surveyor, Cyprus Shipping Deputy Ministry
Dimitrios Ioannis Kalfas, Engineering Team Leader, Argo Navis
Dimitris holds a Diploma in Naval Architecture and Marine Engineering by National Technical University of Athens NTUA. Before joining ARGO NAVIS, he has worked in a major engineering firm in the Oil & Gas sector as a junior project engineer. He has joined Argo Navis in 2016 and has been involved in numerus engineering studies for BWTS retrofits. Currently he is one of the Engineering team leaders of the firm. During this time he has gained experience with most of the major BWTS makers. Dimitris has been also the supervising engineer in three BWTS installations in China, Malaysia and Romania
Athena Kanellatou, Regional Director – Mediterranean, MacGregor
Athena Kanellatou is engaged over two decades in international shipping serving the vision of sustainable operations at sea and cargo flows for a better every day. She started her career in the MacGregor Group, holding a number of key positions in the Greek entity being CFO, Business Controller, Managing Director and Global Life Cycle Support Sales Manager. Athena studied Business Management, specialized in Economics, Business Analysis, Controlling and Internal Auditing and furthered her education in Sales Strategy and in Marine Engineering Management.
During her association with MacGregor Group, A. Kanellatou is actively involved in different company workgroups in Merchant Marine division and other managerial projects focusing on Greek shipping community. In 2018, she is nominated as MacGregor Director of Mediterranean Region being responsible for the operations of seven company branches active in Merchant shipping and Offshore business. MacGregor is world leading provider of engineering solutions and services for handling marine cargoes and offshore loads, member of Cargotec Group stock listed in Helsinki.
Dr. John Kokarakis, Director Technical Business Development, HBSA Zone, Bureau Veritas
John Kokarakis is a graduate in Naval Architecture & Marine Engineering from National Technical University of Athens (1979). He also holds graduate degrees from the University of Michigan (MSE 83, MSE 84 and PhD 86). He worked in various projects worldwide as a consultant/technical investigator of maritime accidents. The most notorious were the explosion of Space Shuttle Challenger, the grounding of Exxon Valdez, the explosion and fire of Piper Alpha, the capsize of drillship Sea-Crest and others. Furthermore, he was a consultant for numerous aspects on containership design, operation and repair. He has extensive experience in ship design and operations, spanning over forty years.
He is currently working at Bureau Veritas in charge of technical development and troubleshooting. He focuses on the implementation of the "green" regulations, fuel saving techniques, energy efficiency, speed and hydrodynamic optimization, resistance and propulsion, performance monitoring, ship design, machinery and safety, education and training, asset integrity management and alternative fuels.
Marianna Kyriacoudes, Fleet Personnel Manager, Maestro Shipmanagement Ltd
Marianna joined the Maritime industry 13 years ago, in the personnel department of a ship management company in Limassol, Cyprus. 2 years later, she joined Maestro Ship Management as a Fleet Personal Officer, a role that would see her grow to Fleet Personnel Manager for the group, a position she has held since 2015
As Fleet Personnel Manager, she is actively involved in seafarers training, crew claims and career path opportunities for seafarers, from cadets through to Masters and Chief Engineers. In addition, she has also been involved and introduced further company initiatives and activities which assist in bringing on board and shore-based teams together by focusing on concerns such as cultural differences, communication, benefits and diversity, which in turn lead to a high retention rate benefiting employees and owners. She is an active member of WISTA Cyprus and ICS.
Dimitris Maniatis, Chief Commercial Officer, Diaplous Maritime Services
Dimitris has a comprehensive background on security in hostile regions which started right after his days with the Hellenic Navy. Starting in 2000 and under contract with the Hellenic Ministry of Foreign Affairs, he spent 7 years in Afghanistan and Pakistan, fulfilling various roles in support of European Intelligence Agencies, ISAF, UN Organizations and more. During the first years of his involvement in Central Asia operations, he managed the security and logistics of all Hellenic NGO's operating region wide and lead missing persons recovery missions in the Hindukush. Dimitris also participated under contract, on missions in Cambodia, Egypt, The Balkan Region, The Middle East and Africa. In 2009 the menace of Somali Based Piracy was at its height and Dimitris was given the opportunity to emerge in this new industry called Maritime Security. After completing specialized training, he joined the ranks of the Armed Security Teams safe guarding vessels in the Indian Ocean HRA and became Team Leader shortly after. While performing these duties he continued his university education by completing an MBA on shipping which in 2013 allowed him to immerse in the business side of the maritime security industry. In his role as Chief Commercial Officer of Diaplous Maritime Services his focus is mainly on the design, development and implementation of the company's commercial strategy, meeting the goals and growth set. The above goes hand in hand with new business development, compliance, quality and making sure everyone has a positive experience getting the job done in a safe, ethical and honorable manor.
David Nichol, Senior Loss Prevention Executive, UK P&I Club
David Nichol is a master mariner with 39 years of experience in the shipping industry. After sea service on tankers, bulk carriers and OBO's, he worked as a ship surveyor and marine consultant for 18 years performing a wide range of casualty investigations, ship inspections and cargo surveys, with the majority of assignments being P&I related. From 2010, he was employed as a P&I Club senior claims executive before joining the loss prevention department of the UK P&I Club 3 years ago. David is based is the UK Club's Piraeus office assisting members with loss prevention advice, training and education initiatives, as well as carrying out regular shipboard P&I risk assessments
Gina Panayiotou, Head of Shipping (Global), Michael Kyprianou & CO. LLC
Gina Panayiotou, is Head of Shipping (Global), at Michael Kyprianou & Co. LLC the 4th largest law firm in Cyprus, with international presence in 9 cities. She specializes in maritime, shipping, transport and energy law. Gina mainly deals with commercial shipping matters, with great emphasis on ship finance, innovative shipping, maritime regulation and compliance policies (GDPR, Cybersecurity etc). Additionally, she handles tonnage tax plans, superyacht/yacht tax regimes, as well as oil, gas and offshore matters. Having served as Legal Manager of a ship owning company for several years, she has a solid background from the core industry.Gina is a Board Member of WISTA Cyprus, Legal Counsel of SPNI, concept founder and host of the radio show "It's ALL about Shipping," has been awarded the first "Young Leader Award" in Cyprus, and has been selected among the top 100 lawyers of the GC Powerlist 2018: Greece and Cyprus, by Legal 500. She is also a member of the Legal and Finance, as well as the Promotion and Development committee of the Cyprus Shipping Chamber. Additionally, she has served as Project Manager of the international two day conference for young maritime professionals, ShipCon 2018.
Capt. VS Parani, HSSEQ Manager, Oceanic Marine Management Limited, Cyprus
Captain VS Parani, FNI, FICS, CMarTech-IMarEST, is HSSEQ Manager at Oceanic Marine Management Limited, Cyprus. Originally from the Andaman Islands, his dream was to become a ship's captain which he did at the age of 29. Since 2006, he has been in various shore based roles in Hong Kong and in Cyprus, leading departments responsible for the Safety, Quality, Vetting, Crewing and Training for a large fleet. He is also the author of the internationally acclaimed Golden Stripes- Leadership on the High Seas, which was written specifically for merchant-mariners. This year, he started the Golden Stripes Podcast which are short episodes on safety, specifically for seafarers and maritime professionals.
Pankaj Sharma, Control Room Manager, COLUMBIA SHIPMANAGEMENT LTD
Pankaj Sharma, a Master Mariner, an MBA from IE Business School in Spain, is a project management professional with Black Belt certification in Lean SixSigma. He has wide international exposure in shipping operations, including 12 years at sea, and started ashore in 2013 leading a 24/7 Voyage Efficiency & Operations Center in one of the largest shipping company
Constantinos Spyrou, Vice President, YoungShip Cyprus
Constantinos Spyrou is the Chief Executive Officer of Tototheo Maritime Ltd in Cyprus, an active member of the ICT Committee of the Cyprus Shipping Chamber and a board member of Young Ship Cyprus.
Over the last decade, Constantinos has earned extensive experience and knowledge in regards to Maritime Satellite Communications Systems, as well as Electronic and Navigational Equipment development. Constantinos provides worldwide consultation and solution services to clients within a very niche industry and undertakes the process of supply, service, installation and support of high quality, sophisticated on-board maritime electronic equipment to clients.
Graduating in Toronto, Canada and Certified by the prestigious Copenhagen Business School in regards to Maritime Cyber Security, Constantinos offers knowledgeable advice and support to Maritime, land and Government Authorities in regards to Global Satellite Management Communications tools.
Anna Vourgos, President, WISTA Cyprus
After completion of her studies in Commercial Operations of Shipping in London in 1987, Anna started her career in marine insurance working as a broker at Lloyd's of London for two major insurance broking firms. In-between insurance postings Anna worked in shipowning and shipmanagement companies and in 1994, along with Marinos Vourgos, she co-founded Aphentrica Marine Insurance Brokers Ltd, where she is currently responsible for the development, placement and servicing of the company portfolio.
Anna is serving as a member of the Board of Directors of the Cyprus Shipping Chamber where she also chairs the Public Relations Committee and she is President of WISTA Cyprus. She has been invited to address a number of shipping seminars and other events and in the capacity of guest speaker, frequently addresses marine insurance students at universities.
Prof. Dr. Elias Yfantis , Hellenic Naval Academy & Cyprus Maritime Academy
Dr Elias Yfantis (EY) is a Professor at the Hellenic Naval Academy since December 1995, and currently Visiting Professor at the Cyprus Maritime Academy. EY obtained his PhD degree in 1992 and his Engineering Diploma in 1987, both from the NTUA, Greece. He has administrative experience at the Hellenic Naval Academy as the Dean of the Academy (2004-2009), a member of the Academy Council (1999-2017), and the Head of the Section of Naval Architecture & Marine Engineering (1999-2017). In addition, he has research and teaching experience in the fields of evaluation of operational and environmental behaviour of diesel engines, development and application of diagnostic techniques for diesel engines, development of gas turbines simulation tools and virtual laboratories, simulation of complex thermodynamic, heat transfer and fluid dynamics phenomena, innovative design of marine and naval powering, propulsion, and auxiliary systems. EY is the National Representative in the NATO Science and Technology Organization and a member of the Applied Vehicle Technology Panel, since 1997. He is also the scientific coordinator for the establishment of Cyprus Marine and Maritime Institute, since October 2017. EY has more than 60 publications in international journals and international conference proceedings and participated in the organization of international conferences. He is, also, reviewer for international journals (Fuel, IJNST) and conferences (SAE, ASME, ASHRAE)
Emmanuel Zachariakis, Managing Director, Aquametro Hellas
Mr. E. Zachariakis is a professional with over 35 plus years' experience in the Marine industry and is the current Business Development Manager and MD of Aquametro Hellas. He has a Degree in Naval Architecture from the University of Sunderland UK and holds a Post Graduate Diploma in Business Management. He has held various positions in the Technical departments in many Shipping companies, has worked as an independent consultant as well as a bunker surveyor and served as the European Sales & Marketing Manager for several multinational companies operating in the marine field. For the last 12 years he is successfully managing Advanced Marine Solutions/AMS, a technical solutions provider firm, representing well known Marine associated companies form Europe and the Far East, serving Greek, Cypriot and UAE shipping companies.
Lead Sponsors
MacGregor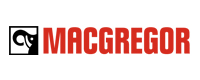 MacGregor is a family of innovators. By offering engineering solutions and services for handling marine cargoes and offshore loads we make the sea more accessible, safe and reliable for those whose livelihood depends on the changing conditions of the sea. To enable that we have a variety of strong product brands and committed experts with a passion for solving challenges – and the power of the sea is sure to provide those.
SQEMARINE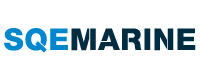 SQE Marine is a leading provider of Safety, Quality and Environmental Solutions providing Consulting, Training and Information products in these areas. We have been successfully providing a product and service range to more than 1,200 clients (based in 75+ countries) over the last 20 years, operating a DNVGL Certified Training Center and a LR ISO 9001 certified management system.
Strong enough to provide immediate response and feedback to all client queries and needs, we provide a range of competitively priced services and timeliness for product / service delivery; we provide foolproof products and services to ensure full after sales support for as long as necessary. Last but not least, technical competence is the core of our management system & operations.
Our vision is to be a leading world class corporation that provides reliable maritime solutions in the areas of Quality, Health, Safety, Environmental, Crisis, Security, and Risk Management. Our mission, therefore, is to provide real life, effective and efficient maritime solutions range including Consulting, Training and Information provision in order to maximize client benefit and minimize risk.
Sponsors
ARGO NAVIS Marine Consulting and Engineering Ltd
ARGO NAVIS Marine Consulting and Engineering Ltd. was established in Athens, Greece, in 2009 by a team of Engineers having served Ship Management companies as Technical Consultants and/or members of In-house Technical Departments. The ARGO NAVIS Ltd. team warrants that always carefully selected individuals and firms, all specialized in different areas of technical consulting services join forces in order to truly offer consulting services in a cost-efficient and timely manner. With a diverse range of planning, design, and engineering services, ARGO NAVIS Ltd. combines the classic art of naval architecture with cutting edge computer technology, offering a distinctive blend of theoretical knowledge and extensive hands-on field experience, resulting in optimum, practical, and cost effective solutions. Our vision serves as a guide for every aspect of our company by describing what we need to accomplish in order to continue achieving sustainable, quality growth. We will increase the value of our company and our global portfolio by surpassing our client's expectations and achieving market leadership and operating excellence through continuous development driven by cooperation, integrity, and innovation. ARGO NAVIS Ltd. commits to solutions which benefit our clients, undertaking the responsibility to successfully manage our in-house and associate resources in order to carry out technical consulting tasks required while rendering quality and prompt services in a fair, cost efficient, and fully transparent manner.
Aquametro Oil & Marine GmbH
Since 1928, Aquametro have been among the leading manufacturers and suppliers of volumetric meters for diesel fuel, measurement and optimization solutions for all kinds of oil and diesel-powered vehicles and ships, generator sets, diesel electric locomotives and marine shipping.
The range of Aquametro Oil & Marine consists of more than 100 different fuel meters and marine systems, which have been developed specially for ships, transport vehicles and other heavy machinery in the shipping industry. We are also considered experts in viscosity measurement/control, performance measurement, monitoring and management systems for fuel performance and fuel switching units (HFO to MDO and vice versa).
Increasing dynamism and challenges in our target markets require a fast pace of innovation with an agile market and customer-driven approach.
Especially in shipping, protection of the environment also plays a key role for us. Based on a principle of "Green Shipping", we support with our Fuel Management and Fuel Monitoring as well as Fuel Treatment a range of legal agreements and voluntary initiatives, which contribute to reducing emissions. All our activities focus on the customer and the respect for nature and the environment.
Our comprehensive range of services are Tailor-made and efficient maintenance models that offer our clients fast and uncomplicated support. These maintenance packages include elements such as software support, replacement handhelds in case of failure during readout and last but not least a remote maintenance license, which can save unnecessary effort and costs.
With companies in Switzerland, Germany, India, Singapore, South Korea, the USA and the UAE and contacts all around the world, we can offer you seamless, professional and solution-driven support
www.aquametro-oil-marine.com/en/
Bureau Veritas
Bureau Veritas is a world leader in laboratory testing, inspection and certification (TIC) services. It is the largest TIC serving the marine and offshore industries, providing classification, certification and technical services – including fuel testing.
Bureau Veritas works hand-in-hand with clients to help them optimize the safety and performance of their assets. Active across all ship types, BV also provides leading expertise in a wide variety of specialized vessels including LNG carriers, ultra large container vessels, FSRU/FSUs and expedition class cruise ships.
A key focus area for BV is supporting safety and new technology across the gas supply chain. BV is the classification market leader in new orders for LNG fueled ships and for LNG bunker vessels.
Created in 1828, the Group has more than 74,000 employees in about 1,400 offices and laboratories around the world and a coherent network of 2.300 high qualified marine surveyors and experts operating on 180 survey center stations covering 90 countries. Bureau Veritas is listed on Euronext Paris and belongs to the Next 20 index.
Columbia Shipmanagement
Columbia Shipmanagement (CSM) was established in Limassol, Cyprus, in 1978. With over four decades of experience in managing all types of vessels, CSM has become a leading force in its field. With more than 380 vessels under full and crew management, Columbia is today one of the largest independent ship managers world-wide.
Columbia's core ship management offices are located in Cyprus, Germany, Singapore and China, while two affiliated offices are located in Greece and Germany.
Through its strategic network of owned crewing agencies located in Europe, Russia and Asia, Columbia has direct access to highly qualified and experienced sea-going personnel. Our 14,500+ employees, on land and at sea, form the foundation upon which we have built our range of services from technical, crew and commercial management, to new building supervision, consulting and cruise vessel services.
Columbia is committed to providing its customers with competent, safe and environmentally sound and cost efficient services meeting best industry standards. At Columbia we believe in establishing firm long-term relationships with our clients, partners, and employees, treating each individual with proper respect and dignity. With high retention rates among our employees on-board and ashore, we are able to retain valuable accumulated experience for the ultimate benefit of our clients and their assets.
At Columbia Shipmanagement our unique expertise, passion for our work and commitment to delivering quality of the highest level combine to ensure that clients of Columbia will always enjoy the finest ship management services and a trusted partner
www.columbia-shipmanagement.com
Diaplous Maritime Services
Diaplous is a top level security provider for the international maritime community. The company's core business is Maritime Security in the high risk areas of the globe, safe guarding vessels, crews and valuable cargoes. Diaplous has excelled in all operations undertaken, in all trade sectors and is one of very few companies world wide to have gained the appreciation, respect and approval from the biggest players in the Oil industry, the largest dry sector charterers and ofcourse the ship owning community. Diaplous has expanded and now covers Land Operations through its sister company Diaplous Land Services. The newest addition to company's operational ability is Diaplous Maritime Services Nigeria that caters to its clients security needs in West Africa and the Gulf of Guinea.
Flow Water Technologies Ltd
Flow Water Technologies Ltd are a Cyprus based company who are dedicated to Environmental engineering for the shipping industry in the field of water treatment. Set in the heart of one of the world's best shipping locations, the company has produced an Off Set Carbon Neutral Ballast Water Management System with design features aimed at minimal disruption to the ship owner and the environment. The companies owners have used their collective experience to focus on the changing environmental legislation the shipping industry is faced with. Combining technologies, the company looks forward to ensure its equipment embraces current and future legislation. Our policy is to grasp innovation and turn it in to reality
RISK4SEA
RISK4SEA is an online intelligence platform providing inspection analytics, fleet & ship operator benchmarking. Using big data analytics an operator may benchmark his ships, fleet & company against industry standards and get a clear insight of his performance gaps and a roadmap to continually improve.
Tototheo Maritime
Tototheo Maritime specialises in innovative, efficient and functional solutions in the fields of digitalization, satellite and radio communication, automation and navigation systems. Headquarters are located in Cyprus and we have our own office in Greece and partner offices in Dubai and Singapore. Our vast experience in the maritime sector provides us with the unique advantage of in depth understanding of our customers' needs combined with our dynamic approach towards innovative technologies, thus allowing our clients to generate more value out of their daily operations.
Tototheo Maritime operates in a connected dynamic and sustainable maritime sector, supported by reliable and efficient connectivity and innovative technologies – all underpinned by the Tototheo values. We conduct our business with honesty and transparency, offering equal terms of treatment without prejudice. Our team's foremost goal is to listen and confidently trek into the future while keeping a firm link to the present
UK P&I Club
The UK P&I Club is one of the oldest P&I clubs in the world. It provides Protection and Indemnity insurance in respect of third party liabilities and expenses arising from owning ships or operating ships as principals. One of the largest mutual marine protection and indemnity organisations it insures over 200 million tonnes of owned and chartered ships from more than fifty countries across the globe.
UMAR – WSR
UMAR I WSR was founded in 2000 in order to provide superior maritime services and products to the booming local market of Cyprus. Since then, the company has transformed to a sustainable group of companies with investments focusing on Shipping Services, Ship Repairs, Logistics, Agency, and Maritime Security.
Today, with an expanding list of Principals, UW Group and its subsidiary companies UMAR Shipping Services & WSR Ship Repairs, represent some of the largest organisations in the maritime industry and handles almost 1000 customers, with more than 6500 vessels all around the world, as the group operates with offices in Cyprus, Greece, Russia, Singapore and the U.A.E.
From highly sophisticated electronic, electrical, mechanical systems, and spare parts; to uniquely developed equipment that serve specific aspects of the shipping industry. Through exclusive representation, customers have access to strategically located ship repair yards, underwater services, repair stations, diving networks, and marine coatings worldwide. Reliable services cover all aspects of shipping and their respective needs, including new buildings, dry dock repairs, modifications and conversions.
UW Group is able to serve any task regardless of size, complexity, time frame, or location, with a main goal to offer a level of service and commitment to their clients, without compromises.
UMAR SERVICES
Engine Room Machinery, Deck Machinery, Hull Machinery, Cargo Handling Gear, Bridge Equipment, Safety Equipment, Accommodation Equipment, Spare Parts and Services.
WSR SERVICES
Shipyards, Repair Stations, Underwater Works, Riding Squads, Marine Coating.
Karitzis & Associates LLC
ABS
Ajilex Ltd
Albion Marine Solutions
Al-Madina Import and Export Company
Amor Concerto Ventures
AMS
Aquametro Oil & Marine
ArgoNavis
Bernhard Schulte Shipmanagement Ltd
Brandenburg Marine Insurance Brokers Ltd.
Bureau Veritas (Cyprus) Ltd
Cassim International Ltd
CCS
Celestial Shipmanagement
Chartworld International
Cleanship Solutions
CMT Intermarine Maritime Services
Columbia Cruise Services
Columbia Shipmanagement Ltd
Cosmonav Ltd
Costamare
CSM
CYMEPA
Cyprus Maritime Academy
Cyprus Shipping Chamber (CSC)
Cyprus Shipping Deputy Ministry
CYRIC – Cyprus Research and Innovation Center
Demsol
Diana Wilhelmsen Management Limited
Diaplous
Donnelly Tanker Management Ltd.
DP World Limassol
Dromon Bureau of Shipping
DromonClass
Ducatmaritime
Ecochlor
EDT Shipmanagement Ltd
Elias Marine Consultants Ltd
Elta Marine Claims Ltd
Enalia Physis
Enesel Limited
EPSCO Group
Epsilon Hellas (Overseas) Ltd
ERMA First
Fameline Holding Group
FLB
Flow Water Technologies
FML Ship Management Ltd
Frederick University
Furuno Cyprus
Garant Group, UAB
Garant Safety, UAB
Global Shipmanagement Services Ltd
GLR
Gulf Agency Company
Helica Maritime Ltd
Hempel Coatings
IML Marine Services
Institute of Chartered Shipbrokers
Interorient Marine Services Ltd
Intership Navigation Co Ltd
JPC Shipmanagement (Cyprus) Ltd
KVH Videotel
Lalizas
Lavar Shipping¦Rpt Group
Lemissoler Shipmanagement Ltd
Limassol Tourism Board
Lowland International Shipping Cyprus Ltd
M&O Travel Management (Specializing in Marine & Offshore)
Macgregor
Maestro Shipmanagement Ltd.
MariApps
Marin Shipmanagement Ltd
Mar-Intel
Maritime Laboratories
Marlink
Marlow Navigation Co. Ltd
MCTC Marine Ltd
Member of the Cyprus Safety & Health Association
Mester Commercial Ltd
MGM
Michael Kyprianou & Co. LLC
Monarch Telecom
Montanios & Montanios LLC
MSC
MSEA Capital
N.F. Mad Hat Engineering
NAVTOR
Nexus Inc
Nortemare LLC
Oceanic Catering
Oceanic Marine Management Limited
Oceanking SA
Offshore View Marine Services
OL Shipping Group
One Net Ltd
OSEAN 360
OSM Crew Management Ltd
OSM Maritime Group
P&O Maritime
Petronav Shipmanagement Limited
Prevention at Sea
Prime Products Ltd Safety Solutions
Princess Cruises
ProjectBlue Ltd
Q88
RadiantFleet Ltd
RLX
Safebridge Cyprus Ltd
SCF Management Services (Cyprus) Ltd
Sea Chefs
Sea Sovereignty Ship Management Ltd.
SeaTankers
Shipping Deputy Ministry
Shipping Deputy Ministry Of Cyprus
Shipserv
Shoham (Cyprus) Ltd
Starbulk Shipamangement Cyprus
The Nautical Institute
Thomas Miller P&I (Europe) Ltd
TMS Cardiff Gas
Tototheo Maritime
UK P&I Club
UMAR WSR
Uniteam Marine Limited
University of The Aegean
VTS Vasiliko Terminal Services
WISTA Cyprus
Young Ship Cyprus
SAFETY4SEA Conference in Cyprus addresses industry's sustainability challenges
The 2019 SAFETY4SEA Conference in Cyprus successfully concluded on Wednesday 20th of February, at the Columbia Plaza in Limassol, attracting 250 delegates from a total of 130 organizations.
Mrs. Athena Kanellatou, Regional Director Mediterranean, MacGregor, talked about intelligent cargo handling, as well as autonomous discharging cranes, as part of the new digital era which affects shipping. In this respect, she moved on with discussions on Virtual Reality Trainings that enhance safety and efficiency of operations.
Mr. Pankaj Sharma, Columbia Control Room Manager, Columbia Shipmanagement Ltd, referred to digitalization and smart applications for optimizing energy efficiency, noting that the biggest barrier has been the investment in research, and in present day business scenario seems unlikely that anything is coming. However, with help of machine learning and self-correcting models we can now create trends that would normally take years, he mentioned.
Mr. Constantinos Spyrou, Vice President, YoungShip Cyprus, explained how Big Data and Smart applications can facilitate industry in the smart era considering that information/ data is the new wealth and the digital transformation is imminent. He also highlighted key priorities in order industry to adopt to new reality and engage customers, crew and employers and optimize operations.
Panel #5 – Digital Shipping
Mrs. Anna Vourgos, President, WISTA Cyprus, shared her experience on Loss Prevention and Risk Management, explaining that Loss Prevention is not just about "physical" measures to prevent a possible loss, but corrective action through Risk Management to prevent, manage and mitigate the financial loss. In this regard, she advised that an effective Risk Management must always rely on data, because 'numbers never lie'.
Mr. David Nichol, Senior Loss Prevention Executive, UK P&I Club, focused on accidents relating to entry into enclosed spaces onboard ships, which 'continue to blight the shipping industry'. The dangers associated with enclosed spaces are well known – so why the unremitting level of casualties? Part of the problem, he noted, lies in common misconceptions as to what constitutes an enclosed space, the variable hazards they may present as well as the ever-present danger of human complacency.
During his presentation, Mr. Dimitris Maniatis, Chief Commercial Officer, Diaplous Maritime Services,provided a recap of the current maritime security status, focusing on key high risk areas, such the Indian Ocean region and West African waters. For the Gulf of Guinea, he stressed, Piracy and Maritime Aggression is never ending. However, there are always ways to successfully mitigate risk, deter threat and avoid loss, he concluded.
Panel #6 – Human Element and Best Practices
Capt. VS Parani, HSSEQ Manager, Oceanic Marine Management Limited, discussed how heuristics can be used for better decisions onboard ships, stressing that seafarers make several high-stakes decisions every day- not all end well, given that there are on average 100 total ship losses and 1000 fatalities every year, mostly attributed to human error. Around 80% of key shipboard decisions are foreseeable, he added, and this process can be improved with the use of heuristics.
Mrs. Gina Panayiotou, Head of Shipping (Global), Michael Kyprianou & CO. LLC, emphasized on reputation strategy and its legal impact, which are 'more important than ever' in what may be defined as the most disruptive era of the shipping industry, with new technologies and strict environmental regulations at the forefront. Whether we are talking about cybersecurity, GDPR or media crisis management policies or breaches, it is about time, that we started to be proactive rather than re-active, she noted.
Mrs. Marianna Kyriacoudes, Fleet Personnel Manager, Maestro Shipmanagement Ltd, participated at the discussion of the last panel which focused on the future challenges of the human element toward digitalization. The discussions addressed best practices for enhancing safety culture onboard and ways to attract more people to the shipping industry as well as new training methods to improve both technical and soft skills.
All sessions ended with a round table discussion in which the audience exchanged ideas with high level experts of international repute on technological developments. Finally, Apostolos Belokas as the Forum Chairman thanked the delegates for their participation, the sponsors for their support and the speakers for their excellent presentations and also the organizing team of the event for their contribution towards forum objectives.
Video Presentations
All presentations will be made available on YouTube in high resolution within February at the SAFETY4SEA Channel
Speaker Articles
Edited articles with key points of each presentation will be available at safety4sea.com under 'Opinions' column
Event Photos
Available at SAFETY4SEA Flickr
Paper Magazine Coverage
Event will be covered on the next SAFETY4SEA Log, due in April 2019!