2019 SAFETY4SEA Singapore Forum
The 2nd SAFETY4SEA Singapore Forum is scheduled as a full day event (09:00 to 17:00) on Thursday 14th of November 2019 at Marina Bay Sands Expo & Convention Center, Singapore.
This is a NON PROFIT event expected to attract a target group of approx. 200 persons / 100 organizations attendance from Safety, Technical, Marine departments of shipping operators and other related industry stakeholders. Attendance will be FREE of charge to delegates, a common feature of ALL SAFETY4SEA forums with sponsors covering all the expenses of the event.
Attendance is FREE, subject to Registration.
Scope
Fostering Safer, Smarter & Greener Shipping
Concept
This is a PRO BONO / NON PROFIT event. ALL Attendees will have FREE admission, ALL conference costs shall be covered in full by the sponsors
Duration
This will be a FULL DAY event (09:00 – 17:00).
It will accommodate a max of 6 panels with a MAX of 24 speaker slots of MAX 12 min each plus a 25-30min panel discussion at the end of each panel.
Target Audience
Ship Operators, Technical, Marine Department & Shipping related audience
Estimated attendance: 200 delegates / 100 Organizations
Background
This will be the 2nd SAFETY4SEA Singapore Forum.
Details of previous events may be found at

events.safety4sea.com

Agenda

Safety, Smart & Environmental Regulatory Developments (IMO, EU, US)
HR mgmt, STCW, ILO MLC, Training & Development
Loss Prevention, Risk & Security management
E-navigation, Cyber Security, Big Data, Smart applications
Fuel Options, Air Emissions, Energy Efficiency
Ballast Water Management
IMO 2020 Options and alternatives
Experience Transfer & Best Practices beyond compliance

Place
Singapore, Marina Bay Sands Expo & Convention Center [ https://goo.gl/maps/qUc1xJxmBJB2 ]
Date
THURSDAY 14 NOVEMBER 2019
Website

events.safety4sea.com/2019-safety4sea-singapore-forum/
Information will be available soon.
Confirmed sponsors so far:
Bureau Veritas
Created in 1828, Bureau Veritas is a global leader in Testing, Inspection and Certification (TIC) , delivering high quality services to help clients meet the growing challenges of quality, safety, environmental protection and social responsibility. As a trusted partner, Bureau Veritas offers innovative solutions that go beyond simple compliance with regulations and standards , reducing risk, improving performance and promoting sustainable development. Bureau Veritas core values include integrity and ethics , impartial counsel and validation, customer focus and safety at work. Bureau Veritas is recognized and accredited by major national and international organizations.
DIAPLOUS Group
DIAPLOUS is a leading maritime security provider, delivering first class services to an ever-expanding portfolio of shipping companies from all over the globe, including some of the largest oil majors.
Established in Cyprus, in October 2010, and having a branch in Athens, Greece, DIAPLOUS has grown exponentially over the last years, broadening and multiplying its client base, as well as amassing a wealth of invaluable operational experience.
The Company's mission is to provide the shipping industry with a wide range of efficient solutions. In particular, we provide unarmed and armed services within the High Risk Area in the Indian Ocean, and we are also prepared to offer similar services in West Africa and other piracy areas, whenever the existing situation allows.
Everything we do, is guided by our core values: Safety, Quality and Trust.
The company continually improves the suitability, adequacy and effectiveness of its IMS (Integrated Management System), while evaluating its objectives and continuing suitability, adequacy and effectiveness through the Management Review procedure, so it can achieve its goals, taking into account a number of parameters which include the Company's performance, incidents reports, training needs and customers' evaluation.
Green Jakobsen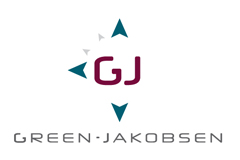 Green-Jakobsen was founded in 2001 and our focus has always been on the improvement of human performance within the maritime segment. We are a group of people with maritime and academic backgrounds, counting some 40 employees in total.
Over the years we have rolled out a vast number of development programmes, facilitated improved human performance, and trained thousands of seafarers and office staff world-wide.
We have offices in Copenhagen, Manila, Athens and Mumbai.
Our areas of expertise are:
Maritime safety performance – reducing LTIF, providing strong tools and methods to support the safety initiatives and focus on defining actions rather than preparing lengthy documents
Maritime leadership – training leaders to fulfil the performance driving role, providing knowledge and tools to act as competent leaders
HR performance and management – linking the management and development of people and their competencies with leadership skills and safety performance
Soft skills courses – offering a wide range of subjects for company specific courses and seminars
Measure and develop safety performance – strengthening a proactive safety culture in an ongoing cycle in a plug-and-play solution including on board training and development
RISK4SEA
RISK4SEA is an online intelligence platform providing PSC inspection analytics & benchmarking. Using big data analytics an ISM manager may benchmark his ships, fleet & company against industry standards and get a clear insight of his performance gaps and a roadmap to continually improve.
RISK4SEA provides several useful reports for specific time periods in order to help ISM Managers to:
– Identify possible weaknesses
– Find the current PSC status of a Country or Port that their managed vessels is going to trade
– Prepare to address local PSC requirements
– Benchmark their performance with other similar fleets and operators
Users may review the KPIs and inspection analytics for the last Quarter, last 4Qs or 12Qs (i.e. 3 years) or for a specific calendar year.
SQEMARINE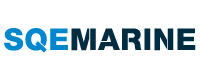 SQE Marine is a leading provider of Safety, Quality and Environmental Solutions providing Consulting, Training and Information products in these areas. We have been successfully providing a product and service range to more than 1,200 clients (based in 75+ countries) over the last 20 years, operating a DNVGL Certified Training Center and a LR ISO 9001 certified management system.
Strong enough to provide immediate response and feedback to all client queries and needs, we provide a range of competitively priced services and timeliness for product / service delivery; we provide foolproof products and services to ensure full after sales support for as long as necessary. Last but not least, technical competence is the core of our management system & operations.
Our vision is to be a leading world class corporation that provides reliable maritime solutions in the areas of Quality, Health, Safety, Environmental, Crisis, Security, and Risk Management. Our mission, therefore, is to provide real life, effective and efficient maritime solutions range including Consulting, Training and Information provision in order to maximize client benefit and minimize risk.
Standard P&I Club
The Standard Club is a mutual insurance association and member of the International Group of P&I clubs, owned by its shipowner members and controlled by a board of directors drawn from the membership. The club has been insuring shipowners, operators and charterers for their liabilities to third parties for over 100 years and insures about 10% of the world fleet.
The Standard Club prides itself on quality of service to members, and sets great store in responsiveness and support at all times, especially in times of crisis. Claims are managed from one of our 6 international offices, and our global reach is expanded by our correspondent network. We also put an emphasis on financial strength and stability, which has resulted in an S&P A rating and no unbudgeted supplementary calls for over 20 years.
The Loss Prevention department works to minimise losses through ship surveys, member risk reviews and a programme of educational events and publications. The loss prevention team is continuously developing its tools and training its personnel to enable it to provide expert technical and loss prevention advice to members round the clock.
The Safety and Loss Advisory Committees are key to the club's loss prevention initiatives and meet twice yearly to discuss claim trends and industry issues. Various initiatives have come as a result of the committee meetings, such as the member risk review programme, introduced in 1993 and unique to all International Group clubs
Tangshan WD
The Exhaust Gas Cleaning System produced by Tangshan WD is a mature product that has been studied and tested repeatedly with several well-known universities. A number of patents and software registrations were obtained during studying. The Types of EGCS are designed and produced by Open Loop, Close Loop and Hybrid. The Open Loop Model is using sea water to wash exhaust gas, the Close Loop is using liquid of NaOH. The EGCS with High Efficiency, Environmental Protection and Energy Saving are welcomed by the majority of ship owners. Exhaust gas was washed by EGCS, not only did more than 95% of sulfur oxides were removed, but over 96% of PM – level particles were also removed. Meeting the standards required by IMO that the sulfur content in the restricted area SECA is less than 0.1% and the sulfur content in waters outside SECA is less than 0.5%. WD will provide you with the best solution of ship exhaust gas cleaning for ships of different types, powers and routes.
VISWA Group of Companies
The Viswa Group of Companies, founded by "bunker Guru" Dr Vis in 1991
Viswa Group consists of Viswa Lab, Viswa Scrubbers, VEEMS and VTIC.
Consists of a dynamic entrepreneurial team of scientists, engineers and support professionals with a long-standing reputation for Technical Excellence in the fields of Fuel Oils, Lubes, Hydraulic oils, Environmental Monitoring and Analysis, Non-Destructive Evaluation and Failure Analysis.
Viswa Lab is the second largest Global bunker fuel testing lab
Serves over 9,000 ships and 650 companies worldwide
Associated with 3 Major Class Societies –NK, KR, ABS
6 Labs / Offices globally –Houston/Singapore/UK/UAE/Antwerp and New Orleans
One of three IMO approved testing labs
14 of the Top 20 shipping companies utilize Viswa services
Member of CIMAC Fuel and Lube Oil committees
Highest lab certification –ISO 17025
Viswa Scrubbers was created to meet the needs of our customers to meet the upcoming IMO regulations on 1.1.2020. The Viswa H Scrubber was created by some of the brightest minds in chemical industry. Our unique and flexible design is aligned with our core principle of providing maximum value to our customers. Our H Scrubber is 30% lighter, 30% smaller than other competing technologies.
VEEMS, a centre to integrate the large amount of data gathered from a lot of sources including the fleet, the engines, the hull, voyages, trim, which can be seen by the ship and by the office.
VTIC, an organization focused on a wide range of testing and inspection.
Who Should Attend
This is a must attend event for all companies and individuals interested in Maritime Environmental Excellence and Sustainable Shipping , including:
Ship owners
Ship Manager Company Staff (Technical, Marine, Operations, Safety & Quality)
Maritime professionals
Regulatory & government authorities
Flag state representatives
Classification societies representatives
Marine Insurers & P&I Executives
Experts on information technologies (IT) onboard
Other relevant with smart technologies Industry Organizations/ Executives/ Experts
---
Delegate Helpdesk
General Information
Who can I contact for more information on the event?
Please contact the organizers directly at e-mail: info [at] safety4sea [dot] com
Registration
How do I register?
To register you should fill in the online registration form and follow the instructions contained in the Registration Form.
Is the event free to attend for the delegates?
Attendance to the event is FREE subject to online registration. In case you are interested, please complete the online registration form and confirm with the organizers. FREE attendance includes coffee, snacks and drinks during breaks plus lunch at the event venue. Attendance does NOT include accommodation and/or traveling or parking which should be paid in by the delegates as decided/applicable. Speaker Presentations, Conference DVD and Certificates of attendance will be available through the organizers after the event, at no additional cost, ONLY to SAFETY4SEA subscribers.
What happens if I am unable to attend despite being registered?
Appreciate if you could inform the organizers by e-mail as soon as possible before the event.
At the event
Where is the event being held and how do I get there?
The event location is at the Marina Bay Sands Expo & Convention Center, Singapore. You may find instructions here.
What happens when I get to the event venue?
When you arrive at the event please go to the registration desk and collect your badge which should be worn at all times. Welcome coffee and snacks are available during registration and breaks.
After the event
How may I evaluate and comment on the event?
You may comment with the organizers at any time, during or after the event. Furthermore an event evaluation form will be available online after the event to complete anonymously any comments you may have.
How can I order Speaker Presentations, Conference DVD or Certificates of Attendance?
Speaker Presentations and Certificates of attendance will be available through the organizers after the event, at no additional cost, ONLY to SAFETY4SEA subscribers. Conference DVD may be available at additional cost to those interested.
Please contact the organizers directly at e-mail: info [at] safety4sea [dot] com
---
We look forward to welcoming you at this event!