2nd SAFETY4SEA Singapore Forum
The second SAFETY4SEA Singapore Forum was successfully concluded on Wednesday 14th of November 2019 at Marina Bay Sands Expo & Convention Center, Singapore, attracting 250 delegates from 120 organizations
The event's program formed equally among safety, green and smart challenges for shipping. Discussions touched upon key issues facing the maritime sector, with a special focus on how the future is expected to shape for the industry in the wake of the accelerated smart technologies and the big wave of environmental regulations that requires new solutions.
Tentative Schedule
Topic
08:00 – 09:00
Welcome Coffee & Registration
09:00 – 10:15

Future Options

25 min Panel discussion and Questions open to the floor

10:15 – 11:15

Green Challenges

25 min Panel discussion and Questions open to the floor

11:15 – 11:45
Networking Coffee Break
11:45 – 12:45

Smart Shipping Challenges

25 min Panel discussion and Questions open to the floor

12:45 – 13:30

Security landscape in a changing world

20 min Panel discussion and Questions open to the floor

13:30 – 14:30
Networking Buffet
14:30 – 15:45

Safety Challenges

25 min Panel discussion and Questions open to the floor

15:45 – 16:45

Loss Prevention

20 min Panel discussion and Questions open to the floor

16:45 – 16:50
Closing Remarks, Forum ends
Dr Khorshed Alam, COO, The Viswa Group of Companies
Dr Khorshed Alam is the Chief Operating Officer of The Viswa Group. Prior to this, Dr Khorshed served as the Vice President and Regional Manager of Maritime Advisory of DNV GL and as the Managing Director of FutureShip, Singapore between 2012 to 2018.He served as the Director of Engineering, Energy management, Environment and Research development in APL (NOL group) from 2006 to 2012.
Dr Khorshed is a chartered engineer and a fellow of IMarEST and RINA. He acquired his Bachelor of Science in Marine Engineering from Australia. Subsequently he received his MSc and PhD in Marine Technology from University of Newcastle upon Tyne, U.K. He also received his second PhD in Environmental Science and Engineering from the National University of Singapore.
Apostolos Belokas, Managing Editor, SAFETY4SEA
Apostolos is a Maritime Safety, Quality & Environmental Expert, Consultant, Trainer and Project Manager with more than 25 years background in shipping as Technical, Marine, Safety & Training Superintendent and Consultant. He entered the industry back in early 90's as Engineering Superintendent with a leading ship manager operating a mixed fleet of bulk and oil/chemical tankers. He then shifted to regulatory compliance and QHSE as superintendent and later as a Consultant and Trainer. Apo has successfully completed a wide range of QHSE projects including 250+ management system projects (ISM/ISO 9001-14001-18001/TMSA/MLC), 500 vessel and office audits to various standards and he has trained more than 8,000 people in a wide variety of QHSE subjects. He has also presented and chaired to more than 40 conferences. He holds Mechanical Engineering Bachelor and Master's specialising in Energy & Environment and Master's Degree in Maritime Business and Business Administration (MBA), all of them awarded with distinction. Apostolos is the Managing Director of SQE MARINE, SQE ACADEMY and Managing Director of SAFETY4SEA.
Rakesh Bhargava, Director, Sea Sentinels
Rakesh Bhargava was formerly General Manager and Head of the IHM, Green Recycling and Lay-Up services of Wilhelmsen Ship Management having spent over 30 years with the company.
He is a specialist in traditional end-to-end management of ships, a leading authority on the inventorying of hazardous materials, an expert on safe, innovative and environmentally correct recycling of ships, and was a pioneer in the conceptualization and implementation of both hot and cold lay-up of ships in safe and secure places.
Rakesh has a proven understanding of shipping having served his stint at sea from Junior Engineer to Chief Engineer, ascended to Fleet Manager, a position he held for many years, prior to being a GM. He holds a Graduate Bachelors Degree in Mechanical Engineering, a certificate in General Management for Shipping, Certificate of Competency as Chief Engineer and several other professional qualifications.
Chris Chatterton, Chief Operating Officer, Methanol Institute
Mr. Chatterton joined the Methanol Institute in February 2015, managing MI's CIS, Asia Pacific and Middle East operations. Over the past 20 years, Mr. Chatterton has worked at the executive level across the energy, shipping, automobile, renewables and chemical sectors, where he has been responsible for creating strategy, fundraising, restructuring, crisis management and operations for both startups and multinationals.
After launching a successful business incubator in Kazakhstan, circa 1994, Chris discovered a passion for educating, connecting and guiding like-minded entrepreneurs. Since then, he has led several energy and agricultural organizations to successful IPOs in addition to numerous cross-border private placements in the EU, Asia, Middle East and CIS and is active in the startup space as a founder, thought leader and investor. Mr. Chatterton is fluent in Russian and holds an EMBA from HEC Paris.
Jerome Floury, Project Manager, Digitalization and Innovation, Bureau Veritas
Jerome holds a Master in mechanics from the "universite de Poitiers (france)" followed by a Post-master degree in material science from "Universite technologique de Compiegne-Ecole d'architecture de Versailles" and eventually a Post-master degree in Naval architecture obtained from "Ecole d'architecture de Nantes"
Jerome joined the Bureau Veritas Singapore' Offshore Centre in July 2011 after 8 years in the Head office' technical direction and has since been assigned as project manager for various offshore projects in the South Asia zone.
Since 2015, Jerome is also the South Asia representative for Asset Integrity Management services, promoting and supporting the development of our Asset Integrity Management offer and projects all across Asia.
In addition the above, Jerome is also acting as Digitalisation & Innovation Manager for Marine & Offshore South Asia Zone, defining and driving the digital and innovation related initiatives, and eventually implementing the selected digital/innovation projects.
David Foo, Senior Director (Operations Technology), MPA Singapore
Mr. David Foo, director (Port Systems), is in charge of the Port Systems Division which drives MPA's efforts in Emergency Preparedness, Security and Safety. In addition, the division ensures the operational readiness of systems which support Vessel Traffic Services and plays a major role in planning and developing the next generation port systems. David joined MPA in July 2017 after retiring from the Republic of Singapore Navy. In his previous career, he spent 27 years as a naval officer and key appointments included being the Commanding Officer of two submarines as well as the submarine squadron.
Harry Hirst, Partner and Master Mariner, Ince & Co Singapore
Harry went away to sea after leaving school in 1975 and qualified as a Master Mariner in 1988. A graduate in both Nautical Studies and Law, he qualified as a solicitor in England in 1992 and has spent his entire legal career specialising in Admiralty law.
He moved to Asia in 1992 and now has over twenty five years' experience in the region, advising ship owners and their insurers on their maritime casualties. Harry specialises in all aspects of Admiralty law including collision; salvage, total loss and wreck removal; pollution; fire and explosion; cargo shift, loss and damage; and general average. He has been involved in several of the most serious maritime incidents in Asia.
Harry is also a regular speaker at major international maritime conferences. He has written several articles for various publications and has recently published a book on "Collisions at Sea: Volume 1: Liability and the Collision Regulations". Harry is recognised to be one of the leading Admiralty lawyers in the world today.
Nanda Kumar Krishnan, CEO & Founder, Evitalz Information Management
With a career starting from 1981 in offshore drilling Mr. Kumar has worked in diverse situations controlling air traffic and drilling operations on drill ships to being traditional Radio Officer on Merchant ships till 1990. He later diversified to the deck side and rose up to the rank of a Chief Officer. A marine electronics and satellite communication specialist started his entrepreneurial career in 1995 starting one of India's first wood fired pizza home delivery service called Chef Express.
At the same time he founded the Indian Maritime College for improving maritime education in India with a concept of "training through simulators" which is approved by Govt of India for many STCW courses. He was an examiner for UK GMDSS exams in India for UK DTI.
Elektronik Lab was founded in 2005 which today is one of the largest system integrator and distributors for satellite communication & navigation equipment working in the maritime, aero and land mobile segments. Elektronik Lab has been in the forefront of technology in this region and few of his companies claim to fame are:
Indian Ocean Tsunami warning system deployment, retrieval & maintenance
Tracking of fishing boats in Gujarat to prevent 26/11 type attacks
Military Aircraft tracking
Satellite based soldier tracking
Ship Security Alert and more…
Masafumi Kuroki, Executive Director, ReCAAP ISC
Mr. Kuroki has served as Ambassador both in Asia and Europe, and has acquired balanced judgement and coordination skill through his over-forty-years of foreign service career at the Ministry of Foreign Affairs (MOFA), Japan. His experience as the head of diplomatic mission is invaluable to lead the multinational staff at the ReCAAP ISC. The various key appointments he held during his stint in MOFA Japan included Ambassador Extraordinary and Plenipotentiary to the Republic of Serbia, and to Montenegro (2013-2016), Ambassador Extraordinary and Plenipotentiary to the Kingdom of Cambodia (2009-2013), Minister to Embassy of Japan in Indonesia (2004- 2006), Malaysia (1998-2001) and France (1995-1998). He held the appointment at other agencies, such as the Vice-President of Japan International Cooperation Agency (JICA) (2006-2009) and Deputy Director-General for Trade and Economic Cooperation Bureau of Ministry of Economy, Trade and Industry (2002-2004). He was born in Miyazaki of Japan, and is married to Elisabeth with two daughters and one son.
Ken Lim, Director, T&T Salvage Asia Pte Ltd
Ken Lim started his career in Marine Salvage since the late 90's, starting from the ground level as an On Site Project Coordinator and rising over the ranks throughout the years to the current level as the Director of T&T Salvage Asia Pte Ltd with main responsibilities in negotiating, contracting, managing and achieving settlements of marine salvage contracts, he's also tasked to oversee the company's operational activities as well as day-to-day administration tasks and personnel management. Other than the general management aspect of the company, he is responsible and experienced in multi facet role within the field of marine emergency response. His experiences include On site and Off site Project Management, Human Resources, Logistics, Contractual and Financial functions. Ken has responded (offshore and onshore) to numerous marine emergencies & wreck removal cases throughout Asia region as well as farther abroad in Europe and South America countries. Ken has been involved with numerous high profile salvage and wreck removal cases such as "Gas Roman", "AD-19", "Atwood Beacon", "Cristoforo Colombo", "Twin Star", "Tasman Spirit", "Hyundai 105", "MSC Chitra", "SST", "Bunga Alpinia", "YM Virtue", "Thuan My", "Solomon Trader", "E.R. Kobe" and others.
Ina Lutchmiah, Specialist Counsel (Solicitor, England & Wales), Wikborg Rein Singapore Pte Ltd
Ina Lutchmiah is a Specialist Counsel (Solicitor, England and Wales) at Wikborg Rein's Singapore office where she leads the transactional practice. Her main practice lies within the shipping, offshore and energy sectors assisting international clients with long-term floating production charters, sale and purchase agreements, joint ventures and corporate structures, shareholder agreements and project related contracts. Ina has particular expertise in LNG and recycling/decommissioning projects.
Ina is recommended for oil and gas projects and ranked as a "Rising Star" in the Legal 500 United Kingdom 2020 edition.
Nicholas Makar, Senior Vice President, Maritime Administration / Regulatory Affairs, Marshall Islands Registry
Mr. Makar joined IRI in 2004 as Vice President, Technical / Investigations. In 2009, he was appointed to Vice President, Regulatory Affairs. He took sabbatical from IRI from 2014-2017 where he worked for the American Bureau of Shipping (ABS) as a Principal Engineer assisting in developing regulatory policies and training materials and supported the International Association of Classification Societies (IACS) delegation at the IMO. He rejoined IRI in September 2017 and was promoted to Senior Vice President, Maritime Administration / Regulatory Affairs in June 2019. He has extensive experience representing the RMI at various IMO and ILO meetings, actively participating in the development of numerous MARPOL and SOLAS amendments and codes. Mr. Makar earned a B.E. in Mechanical Engineering from the State University of New York (SUNY) Maritime College in 1996, and holds a Chief Engineer's license for Steam and Gas Turbine Vessels of Any Horsepower after working at sea as an engineering officer on US flag commercial vessels prior to joining IRI. He is a past Chairman of the New York Metropolitan Section of the Society of Naval Architects and Marine Engineers (SNAME) and is presently on the Executive Board for the New York Society of Marine Port Engineers (SMPE). He is also an active member of the Marine Society of the City of New York and is an honorary member of the Marine Accident Investigators' International Forum (MAIIF).
Dimitris Maniatis, Chief Commercial Officer, Diaplous
Dimitris has a comprehensive background on security in hostile regions which started right after his days with the Hellenic Navy. Starting in 2000 and under contract with the Hellenic Ministry of Foreign Affairs, he spent 7 years in Afghanistan and Pakistan, fulfilling various roles in support of European Intelligence Agencies, ISAF, UN Organizations and more. During the first years of his involvement in Central Asia operations, he managed the security and logistics of all Hellenic NGO's operating region wide and lead missing persons recovery missions in the Hindukush. Dimitris also participated under contract, on missions in Cambodia, Egypt, The Balkan Region, The Middle East and Africa. In 2009 the menace of Somali Based Piracy was at its height and Dimitris was given the opportunity to emerge in this new industry called Maritime Security. After completing specialized training, he joined the ranks of the Armed Security Teams safe guarding vessels in the Indian Ocean HRA and became Team Leader shortly after. While performing these duties he continued his university education by completing an MBA on shipping which in 2013 allowed him to immerse in the business side of the maritime security industry. In his role as Chief Commercial Officer of Diaplous Maritime Services his focus is mainly on the design, development and implementation of the company's commercial strategy, meeting the goals and growth set. The above goes hand in hand with new business development, compliance, quality and making sure everyone has a positive experience getting the job done in a safe, ethical and honorable manor.
Jad Mouawad, CEO, Mouawad Consulting AS
Jad Mouawad is a Naval Architect, graduated in 2005 from the Norwegian University of Marine and Technology (NTNU). He has since had several positions in the maritime industry, first at the Norwegian Maritime Administration (NMA), before joining DNV GL where he started and developed their class services for Ballast Water Management. In 2013, Jad Mouawad founded Mouawad Consulting which has become a major engineering and consultancy firm specialized in Ballast Water Management, with offices in Norway, China, Korea, Panama and Lebanon. Jad Mouawad issued type approval certificates for more than 11 Ballast Water Management Systems (BWMS) and initiated the development of the first DNV GL rules for installation of BWMS onboard ships. He also contributes heavily to the development of the guidelines of the BWM Convention, developed at the IMO as an advisor to NMA, and represents Norway in the ISO Technical Committee dealing with standards for BWM.
Sanjeev Namath, Chief Business Officer, Alpha Ori Technologies Pte Ltd
SANJEEV NAMATH, holds the role as Chief Business Officer at Alpha Ori Technologies Pte. Ltd; Singapore. Starting off his career as a marine engineer soon after graduating, Sanjeev sailed on various types of ships around the world. This followed with a career with a leading Class Society working as a Ship Surveyor/Auditor with a leading Class Society in Korea, Thailand, India & Singapore; handling innovative projects such as construction of membrane LNG Carriers, Container vessels, offshore vessels etc. This was followed with a stint with a Japanese major Ship Owner/Operator, where Sanjeev honed his skills on Performance Analysis, studies on improving operational efficiency, risk mitigation of vessels. Sanjeev was also involved with a major Ship manager leading their New Projects and R&D team where he was involved in design & construction of 3 gas carriers in Korean yards. These ships were equipped with cutting edge technology in energy efficiency and were used as pilot project for test bedding of SMARTShip systems developed by Alpha Ori. Sanjeev holds a bachelor degree in Mechanical Engineering and in the midst of his career, he took sabbatical to pursue postgraduation program on 'Maritime Operations & Management' at the reputed Indian Institute of Technology, Kharagpur. As the Chief Business Officer, Sanjeev is in-charge for business development, revenue generation and preparing Alpha Ori for open innovation – connecting to various stakeholders.
Allan Raymond Olano, General Manager and Consultant, Green Jakobsen A/S
Allan Olano is the General manager of Green-Jakobsen's Philippine office where he manages the day-to-day operation besides being involved in training and course development. He has vast experience in providing leadership and soft skill courses and safety & health training for seafarers. Allan is a licensed Master Mariner and has been back at sea recently working for an Australian shipping company. He spent his sea life working mostly on dry cargo vessels like containers ships, RoRo, bulk carriers from Cape size vessels to self-unloading ships and an Ore-Oil carrier. Allan has been associated with Green-Jakobsen for more than 15 years.
Ashok Srinivasan, Manager in Maritime Technology/ Regulation Department, BIMCO
Ashok is Manager, Maritime Technology and Regulation at BIMCO and is responsible for coordinating BIMCO's initiatives on a variety of technical, operational and regulation related matters. He represents BIMCO at international organisations such as International Maritime Organization(IMO), International Association of Classification Societies(IACS) on aforementioned matters.
He is educated as a master mariner, dynamic positioning officer, and marine lead auditor. He also holds an MBA (Master of Business Administration) from Copenhagen Business School. He is an experienced seafarer with 18 years of experience in the maritime sector. He started his career with A.P.Moller Maersk and has sailed on a variety of ships including containers, car carriers, oil tankers (crude and product), gas tankers (LPG and LNG) in the maritime shipping (13 years) and platform supply vessels & cable layers in the offshore sector (3years). Ashok has also been a visiting faculty at the marine colleges in India, where he taught navigation, safety and cargo related courses to budding seafarers.
He is certified as a lead auditor and integrated marine auditor by LRQA (Lloyds register quality assurance). He has conducted quality, safety and security audits on several ship types and helped prepare ships for external class audits (ISM, ISPS and MLC audits), and industry vetting inspections such as OCIMF-SIRE, CDI inspections
Capt. Hari Subramaniam, Loss Prevention Director, Shipowners' Club, Nautical Institute Singapore Branch
Hari's sailing career spanned over 17 years on a wide range of vessels including main fleet and offshore vessels. While sailing, he completed his MBA degree in Human Resources and International management. He also completed the qualifying examinations and is a Member of the Institute of Chartered Shipbrokers (MICS). After three years in command, he came ashore and headed the Commercial and Operations department of a reputable Indian shipping company which owned and operated bulk carriers, tugs and barges. He was involved in many towing operations as well as participated in salvage operations apart from managing the bulk carrier fleet operations. Hari then shifted to Singapore to help start-up the operations of a leading offshore company which owned and operated several state of the art AHTSVs and PSVs. In September 2009, Hari started working for the Shipowners' P&I Club (Singapore Office) where he has progressed to the rank of the Loss Prevention Manager. Hari now runs the Club's Loss Prevention Department essentially for the South East Asia region. Apart from running the Club's ship inspection programme, he and his team provide marine technical advice as well as training sessions, audits, seminars, claims causation analysis and risk assessment which form part and parcel of the Club's Loss prevention initiatives. Hari is a qualified ISO 9001/ISM Lead auditor, a nav assessor and also a committee member of the Nautical Institute's Singapore Branch. Hari now spends a larger part of his time in spreading the safety ethos by way of speaking at conferences and facilitating workshops and seminars. These are a varied pot-pourri of tailored in house programmes for organizations as well as for global industry platforms. Being in the Loss Prevention Department allows him to put his experience to good use and help the industry upgrade their tonnage and operate at optimum standards. It has has always been his passion to be able to do his bit in contributing towards making our industry a safer one and this serves as the perfect platform.
Wong Fook Choy, Sales Director, Tangshan Worldwide Ship (Southeast Asia) Pte Ltd in Singapore
Wong Fook Choy holds the position of Sales Director at Worldwide Ship (Southeast Asia) Pte Ltd in Singapore. The Company's principal activity is engineering design and consultancy activities n.e.c. with building and repairing of ships, tankers and other ocean-going vessels (including conversion of ships into off-shore structures) as the secondary activity. Previously, he has been Sales Manager at Grace Fire Pte Ltd in Singapore for two years.
Capt. Cao Qingzhu, Chairman of Worldwide Group, Tangshan Worldwide Ship (Southeast Asia) Pte Ltd in Singapore
Bureau Veritas
Created in 1828, Bureau Veritas is a global leader in Testing, Inspection and Certification (TIC) , delivering high quality services to help clients meet the growing challenges of quality, safety, environmental protection and social responsibility. As a trusted partner, Bureau Veritas offers innovative solutions that go beyond simple compliance with regulations and standards , reducing risk, improving performance and promoting sustainable development. Bureau Veritas core values include integrity and ethics , impartial counsel and validation, customer focus and safety at work. Bureau Veritas is recognized and accredited by major national and international organizations.
DIAPLOUS Group
DIAPLOUS is a leading maritime security provider, delivering first class services to an ever-expanding portfolio of shipping companies from all over the globe, including some of the largest oil majors.
Established in Cyprus, in October 2010, and having a branch in Athens, Greece, DIAPLOUS has grown exponentially over the last years, broadening and multiplying its client base, as well as amassing a wealth of invaluable operational experience.
The Company's mission is to provide the shipping industry with a wide range of efficient solutions. In particular, we provide unarmed and armed services within the High Risk Area in the Indian Ocean, and we are also prepared to offer similar services in West Africa and other piracy areas, whenever the existing situation allows.
Everything we do, is guided by our core values: Safety, Quality and Trust.
The company continually improves the suitability, adequacy and effectiveness of its IMS (Integrated Management System), while evaluating its objectives and continuing suitability, adequacy and effectiveness through the Management Review procedure, so it can achieve its goals, taking into account a number of parameters which include the Company's performance, incidents reports, training needs and customers' evaluation.
eVITALZ Information Management Pvt Ltd
With a motto of "Connected to Care No Matter Where" eVITALZ Information Management Pvt Ltd is a tele-health start-up – incorporated in July 2018. Our company offers telehealth, emergency & wellness mapping solutions for Aviation, Maritime and Public Health along with software development services. Our Vision is to provide access to quality healthcare services cheaper, faster and more convenient throughout the world.
eVITALZ is a "value for money" telemedicine / telehealth solution that focuses on seafarer wellness monitoring as well as for use in emergency situations on board ships, offshore platforms or for that matter anywhere. eVITALZ Telehealth kit offers combination of vital medical diagnostic devices to measure the vital signs on an android tablet / mobile phone in real time accurately & reliably like in big hospitals.
Our aim is to address MLC 2016 requirements using satcom technology on board vessels to connect the ship to their company doctor or a TMAS organization with vital evidence based medical data of the unwell crew. This will help in getting more accurate medical advice from shore doctors which in turn will greatly enhance the way maritime health is addressed
At eVITALZ we take data security seriously, hence the company is certified to comply with ISO 27001 (Information security), HIPAA, GDPR. Medical devices used are FDA approved devices and our online medical record repository is hosted in highly secure servers with multi layer security to ensure data privacy and confidentiality.
Green Jakobsen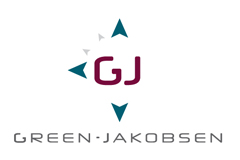 Green-Jakobsen was founded in 2001 and our focus has always been on the improvement of human performance within the maritime segment. We are a group of people with maritime and academic backgrounds, counting some 40 employees in total.
Over the years we have rolled out a vast number of development programmes, facilitated improved human performance, and trained thousands of seafarers and office staff world-wide.
We have offices in Copenhagen, Manila, Athens and Mumbai.
Our areas of expertise are:
Maritime safety performance – reducing LTIF, providing strong tools and methods to support the safety initiatives and focus on defining actions rather than preparing lengthy documents
Maritime leadership – training leaders to fulfil the performance driving role, providing knowledge and tools to act as competent leaders
HR performance and management – linking the management and development of people and their competencies with leadership skills and safety performance
Soft skills courses – offering a wide range of subjects for company specific courses and seminars
Measure and develop safety performance – strengthening a proactive safety culture in an ongoing cycle in a plug-and-play solution including on board training and development
RISK4SEA
RISK4SEA is an online intelligence platform providing PSC inspection analytics & benchmarking. Using big data analytics an ISM manager may benchmark his ships, fleet & company against industry standards and get a clear insight of his performance gaps and a roadmap to continually improve.
RISK4SEA provides several useful reports for specific time periods in order to help ISM Managers to:
– Identify possible weaknesses
– Find the current PSC status of a Country or Port that their managed vessels is going to trade
– Prepare to address local PSC requirements
– Benchmark their performance with other similar fleets and operators
Users may review the KPIs and inspection analytics for the last Quarter, last 4Qs or 12Qs (i.e. 3 years) or for a specific calendar year.
SQEMARINE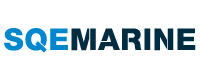 SQE Marine is a leading provider of Safety, Quality and Environmental Solutions providing Consulting, Training and Information products in these areas. We have been successfully providing a product and service range to more than 1,200 clients (based in 75+ countries) over the last 20 years, operating a DNVGL Certified Training Center and a LR ISO 9001 certified management system.
Strong enough to provide immediate response and feedback to all client queries and needs, we provide a range of competitively priced services and timeliness for product / service delivery; we provide foolproof products and services to ensure full after sales support for as long as necessary. Last but not least, technical competence is the core of our management system & operations.
Our vision is to be a leading world class corporation that provides reliable maritime solutions in the areas of Quality, Health, Safety, Environmental, Crisis, Security, and Risk Management. Our mission, therefore, is to provide real life, effective and efficient maritime solutions range including Consulting, Training and Information provision in order to maximize client benefit and minimize risk.
SQE ACADEMY
We are providing open, in house, distance and licensed training courses fully tailored to corporate and industry needs, ensuring:
Update to latest legislation and best marine practice
Use of real life case studies and examples
Provision of a world class learning environment
Staying up to date after the completion of the training course
https://sqemarine.com/training/
Standard P&I Club
The Standard Club is a mutual insurance association and member of the International Group of P&I clubs, owned by its shipowner members and controlled by a board of directors drawn from the membership. The club has been insuring shipowners, operators and charterers for their liabilities to third parties for over 100 years and insures about 10% of the world fleet.
The Standard Club prides itself on quality of service to members, and sets great store in responsiveness and support at all times, especially in times of crisis. Claims are managed from one of our 6 international offices, and our global reach is expanded by our correspondent network. We also put an emphasis on financial strength and stability, which has resulted in an S&P A rating and no unbudgeted supplementary calls for over 20 years.
The Loss Prevention department works to minimise losses through ship surveys, member risk reviews and a programme of educational events and publications. The loss prevention team is continuously developing its tools and training its personnel to enable it to provide expert technical and loss prevention advice to members round the clock.
The Safety and Loss Advisory Committees are key to the club's loss prevention initiatives and meet twice yearly to discuss claim trends and industry issues. Various initiatives have come as a result of the committee meetings, such as the member risk review programme, introduced in 1993 and unique to all International Group clubs
Tangshan WD / CSSC-Worldwide Ship Equipment Group
CSSC-WD is a joint entity enterprise of Shanghai CSSC NERC-SDT Co., Ltd. and Tangshan Worldwide Ship Equipment Co.,Ltd. It is the group company specializing in R&D, production, sales and after-sales service for matching ship equipment. We respectively have 66,700 square meters land for production base at the port of Caofeidian in north China, Tangshan Worldwide Ship Equipment Co., Ltd.; The R&D company at Shanghai, Shanghai CSSC NERC-SDT Co., Ltd.,; The sales company at Shanghai, Shanghai Worldwide Ship Co., Ltd.; The sales and finance company in HongKong, HongKong Worldwide Ship Equipment Co. Ltd.; and Worldwide Southeast Asia (Pte) Ltd. Singapore.
CSSC-WD focuses on the development, design and upgrading of ship exhaust gas cleaning system EGCS to create a more suitable exhaust gas cleaning system for new ships and operating ships.
At present, "Exhaust Gas Cleaning System (EGCS)" has obtained the following classifications' AiP Certification: ABS, LR, DNVGL, BV. And CCS issued the certificates of ISO9001, ISO14001 and ISO18001.
The EGCS produced by CSSC-WD has with outstanding advantages of sophisticated design, precise production, reasonable installation, scientific debugging and automatic control, and has with outstanding advantages of environmental protection, economy and practicality.
VISWA Group of Companies
The Viswa Group of Companies, founded by "bunker Guru" Dr Vis in 1991
Viswa Group consists of Viswa Lab, Viswa Scrubbers, VEEMS and VTIC.
Consists of a dynamic entrepreneurial team of scientists, engineers and support professionals with a long-standing reputation for Technical Excellence in the fields of Fuel Oils, Lubes, Hydraulic oils, Environmental Monitoring and Analysis, Non-Destructive Evaluation and Failure Analysis.
Viswa Lab is the second largest Global bunker fuel testing lab
Serves over 9,000 ships and 650 companies worldwide
Associated with 3 Major Class Societies –NK, KR, ABS
6 Labs / Offices globally –Houston/Singapore/UK/UAE/Antwerp and New Orleans
One of three IMO approved testing labs
14 of the Top 20 shipping companies utilize Viswa services
Member of CIMAC Fuel and Lube Oil committees
Highest lab certification –ISO 17025
Viswa Scrubbers was created to meet the needs of our customers to meet the upcoming IMO regulations on 1.1.2020. The Viswa H Scrubber was created by some of the brightest minds in chemical industry. Our unique and flexible design is aligned with our core principle of providing maximum value to our customers. Our H Scrubber is 30% lighter, 30% smaller than other competing technologies.
VEEMS, a centre to integrate the large amount of data gathered from a lot of sources including the fleet, the engines, the hull, voyages, trim, which can be seen by the ship and by the office.
VTIC, an organization focused on a wide range of testing and inspection.
1888 Gennaro Consulting
Ace Marine Group
Amos Group Pte Ltd
Andrew Moore & Associates
Angelicoussis Group
Anglo American
Aries Marine
Asian Shipowners' Association
Association of Marine Industries Of Malaysia
Azure Maritime
BCG
Belships Management (Singapore) Pte Ltd
BIMCO
Boris Dunaevsky
Bowring Advisory Limited
Bureau Veritas Marine & Offshore Division
Bureau Veritas Marine (Singapore) Pte Ltd
C Solutions Consultants (S) Pte Ltd
Capital Global Investment
CF Sharp Crew Management
CISS Group Pte.Ltd.
Clean Marine Pte.Ltd
Columbia Shipmanagement Singapore Pte Ltd
Corporate Fair Trade Community
Dasin Shipping Pte Ltd
Den-Jet Marine Pte Ltd
DHI Water & Environment Pte Ltd
Diaplous Maritime Services
Embassy of Greece in Singapore
Emerplan LLP
Epic Gas
Evergas
Evitalz Information Management Pvt. Ltd
Executive Ship Management Pte Ltd
Ezra Macquarie Pte
Global Navigation Solutions
GMPE
Greenbulk Maritime Pte Ltd
Green-Jakobsen A/S
Grindrod Ship Management
Hafnia Tankers Singapore
Hai Soon Ship Management Pte Ltd
HLNS Shipping Pte Ltd
Hong Lam Marine Pte Ltd
Ince & Co
Index-Cool Holdings Ltd
Indian Maritime College
Informa
International Registries (Far East) Limited
IRI/The Marshall Island Registry
ISF Group International
Japan Marine United Singapore Pte Ltd
Jurong Port Pte Ltd
Keppel Shipyard Pte Ltd
Laurel Ship Management Pte. Ltd.
Lloyd's List
Logimatic Singapore Pte. Ltd.
Louis Dreyfus Armateurs
Mediacomz Int'l
Methanol Institute
Mission to Seafarers Singapopre
Mouawad Consulting As
MPA Singapore
MSI Ship Management
MTM Shipmanagement Pvt Ltd
Nanyang Technological University Singapore
Nautical Institute Singapore Branch
New Ocean Shipmanagement Pte Ltd
Newport Shipping
Ngee Ann Polytechnic
OSM Maritime Group
Oung Construction (S) Pte Ltd
Pamarine Private Limited
Parakou Shipmanagement Pte Ltd
PG Shipmanagement Pte Ltd
Proper in Management Inc
Pt. Samudera Atlantis International
PwC
Q88 LLC
ReCAAP
RINA Singapore
Sea Sentinels Pte Ltd
Seabliss Marine Services
Seanco Pte Ltd
Seaquest Shipmanagement
SGS Testing & Control Services Singapore Pte Ltd
Sharp Crewing Services Pte Ltd
Singapore Maritime Officers' Union
SINODA Shipping Agency
SLM
Socatra Singapore Pte Ltd
Solis Marine Consultants Pte Ltd
Solomon Islands Ports Authority
Sol-X Pte. Ltd.
Star Information Systems
Stena Marine Management
Superin Chemical Pte
Synergy Marine
Tangshan WD Ship Equipment Co., Ltd
The China Navigation Company Pte Ltd
The North of England P&I Association Limited
The Viswa Group of Companies
Thome Group Of Companies
Thoresen Shipping
Trans-Power
Treasury Consulting Pte Ltd
TSIB, MOT
T&T Salvage Ltd
UMAR-WSR
Umut Denizcilik
University of Glagow
Vesselsvalue Pte Ltd
Videotel Pte Ltd
VLK Traders (S) Pte Ltd
Wallem Ship Management Ltd.
West of England Insurance Services
Wikborg Rein Singapore Pte Ltd
WISTA
World Tankers Management Pte Ltd
Zeaborn Ship Management (Singapore) Pte Ltd
SAFETY4SEA Singapore Forum touches upon major shipping challenges
The second SAFETY4SEA Singapore Forum was successfully concluded on Wednesday 14th of November 2019 at Marina Bay Sands Expo & Convention Center, Singapore, attracting 250 delegates from 120 organizations.
The event was organized by SAFETY4SEA having as sponsors the following organizations: Bureau Veritas, DIAPLOUS Group, eVITALZ Information Management Pvt Ltd, Green Jakobsen, RISK4SEA, SQEMARINE, SQE ACADEMY, Standard P&I Club, Tangshan WD / CSSC-Worldwide Ship Equipment Group, VISWA Group of Companies, and Teichman Group, LLC. Participating companies included Ince, the Marshall Islands Registry, Mouawad Consulting, Sea Sentinels Pte Ltd., Synergy Group and Wikborg Rein. Supporters of the event included BIMCO, EGCSA, Green Award, IMarEST, IWSA, the Methanol Institute, MPA Singapore, The Nautical Institute, ReCAAP ISC, the Royal Institution of Naval Architects, Singapore Maritime Forum and WISTA International.
The event's program formed equally among safety, green and smart challenges for shipping. Discussions touched upon key issues facing the maritime sector, with a special focus on how the future is expected to shape for the industry in the wake of the accelerated smart technologies and the big wave of environmental regulations that requires new solutions. Green challenges, such as alternative fuels and ship recycling regulatory implications, as well as smart challenges, such as automation and cyber security, were high on the agenda. Speakers also focused on security issues like piracy and analyzed loss prevention material from real life casualties.
Opening the event, Mr. Apostolos Belokas, Managing Editor, SAFETY4SEA, welcomed the delegates and speakers, thanked sponsors, and gave the word to shipping experts.
Presentations and discussions formed as follows:
Panel 1- Future Options
Opening the first panel, Dr. Khorshed Alam, COO, The Viswa Group of Companies, focused on the critical issue of air emissions and analyzed the available compliance options, specifically emphasizing on 2020 fuel production, as well as energy efficiency. Reducing consumption with a focus on EEDI and SEEMP is a primary aim for shipping, he argued, adding that a very effective mode for lower CO2 emissions is to lower sailing speeds.
Mr. Nick Makar, Senior Vice President, Maritime Administration / Regulatory Affairs, International Registries (Far East) Limited gave his insight on the Marshall Islands Perspective of IMO 2020. Mr. Makar discussed the existing regulatory framework for the enforcement of air emission standards under MARPOL Annex VI, and looked at the various measures incorporated into national maritime policies for achieving 2020 compliance.
Moving forward, Mr. Wong Fook Choy, Sales Director, and Capt. Cao Qingzhu, Chairman, Tangshan Worldwide Ship (Southeast Asia) Pte Ltd discussed about compliance challenges relating to scrubbers. Starting their presentation with providing an economic analysis of four different vessel types, they moved forward with offering best practices for those planning to install scrubbers.
Mr. Chris Chatterton, COO, Methanol Institute, presented the benefits of using methanol and hydrogen as marine fuels. Methanol, he noted, is an efficient, universal, future-proof, and safe, energy carrier that can be sustainably produced in large quantities. He also provided an overview of where we stand worldwide with respect to alternative fuels production, sharing the key players in renewable energy.
Panel #2 – Green Challenges
Ms. Ina Lutchmiah, Specialist Counsel, Wikborg Rein Singapore Pte Ltd opened the second panel by sharing key challenges with respect to ship recycling regulatory framework. Touching upon the Hong Kong Convention and the Basel Convention, she moved forward by presenting compliance challenges and legal implications associated with the EU Ship Recycling Regulation.
Rakesh Bhargava, Director at Sea Sentinels, examined the 'IHM and its Maintenance,' underlining that the preparation of IHMs are crucial for green ship recycling. Mr. Bhargava stressed potential problems, considering the mounting pressures on shipowners, surveyors and the capacity of those tasked, emphasizing on the importance of the IHM for recyclers.
Jad Mouawad, CEO, Mouawad Consulting AS, shared experience on the current BWMS market landscape. Starting his presentation with a timeline of schedules for fitting BWMS on ships with type approval requirements, he continued with key forecasts on BWMS retrofits and analyzed these figures with respect to the future. He concluded his presentation with future scenarios on BWMS regulatory and market developments.
Panel # 3 – Smart Shipping Challenges
Mr. David Foo, Senior Director (Operations Technology), MPA Singapore talked about E-Navigation for Navigational Safety, establishing what e-Navigation is and how it can be used in order to enhance safety in the SOMS. Mr. Foo also gave his insight concerning updates on ongoing projects.
Mr. Jerome Floury, Project Manager, Bureau Veritas Singapore, discussed cyber risks in smart and autonomous shipping, providing an overview of recent cyber attacks in the maritime industry and potential motives of hackers. He then shared the key pillars of a proper cyber resilience program and recommendations for ships designed to help vessels maintain cyber resilience throughout their operational lives.
Mr. Sanjeev Namath, Chief Business Officer, Alpha Ori Technologies Pte Ltd., focused on digitalization of a ship's operational data and its benefits, presenting key elements surrounding a ship operation model and providing prediction for the future marine ecosystem. He then presented the architecture of SMARTShip, the first single platform for the maritime ecosystem to gather data and drive insight.
Panel # 4 – Security landscape in a changing world
Masafumi Kuroki, Executive Director, ReCAAP Information Sharing Centre (ISC), spoke about the situation of piracy and armed robbery against ships in Asia, giving an overview of the Regional Cooperation Agreement on Combating Piracy and Armed Robbery against Ships in Asia (ReCAAP), further highlighting the ten-year trend of piracy and sea robbery in Asia, including the recent situation in the Sulu-Celebes Seas.
During his presentation, Dimitris Maniatis, COO, Diaplous Marine Services examined modern day piracy and gave his insights concerning its reasons and procedures, while referring to current events in the Indian Ocean and Gulf of Guinea, Somali-based piracy and Nigerian maritime aggression. Also, Mr. Maniatis highlighted the importance of risk mitigation and appropriate emergency response.
Panel 5 – Safety Challenges
Captain Hari Subramaniam, Loss Prevention Manager, Shipowners' Club, examining the issue Fatigue Management and its recent developments. He further highlighted the importance of human element in shipping and questioned the progress made since the introduction of ISM, recommending the use of new technologies to get correct and meaningful analytics with an aim to reduce accidents.
Allan Raymond Olano, General Manager and Consultant, Green Jakobsen talked about measuring real safety performance, emphasizing on the importance of good communication. He stressed the need to move from being reactive to being proactive, as implied by requirements imposed by oil majors, clients, TMSA, management, while crews need to be able to reflect on their own performance before anything goes wrong.
Nanda Kumar Krishnan, CEO & Founder, Evitalz Information Management Pvt. Ltd talked about maritime telehealth and the importance of wellness at sea, noting that any lack of telehealth facilities could potentially lead to greater crew loss in future. He further highlighted the scale of the problem and suggested reasons, calling for smarter health for smart ships.
Apostolos Belokas, Managing Editor, SAFETY4SEA gave his insight concerning lessons learned from detention analytics, indicating how such insights may be used to facilitate better decision making. He noted that PSC Analytics are getting trickier and trickier to analyze, yet such analytics can provide useful insights, concerning ports, countries and inspection months amongst others.
Panel 6 – Loss Prevention
Ashok Srinivasan, Manager in Maritime Technology/ Regulation Department, BIMCO shared insight on container fires, ssuggesting that fires may be caused due to mis-declared cargo or non-declared cargo, mis-using of larger ships, ineffective fire protection system and crew training and decision making, further stressing the need to study fire detection, fire protection and firefighting systems.
Harry Hirst, Partner & Master Mariner, Ince & Co examined collisions at sea and the reasons why they are still happening. Mr. Hirst highlighted that in order to avoid a collision it is important to detect and observe the approach, appraise situation and risk of collision, take timely and positive avoiding action and proceeding at an appropriate speed, allowing proper time to observe, appraise and act to escape.
Ken Lim, Director, TT Salvage Ltd talked about salvage and casualty management, while referring to a case study of a grounding of a bulk carrier, in regards to marine casualties; the sequence of events; the incident in particular; the course of the event; highlighting the importance of response and contracting, remote assessment, mobilization of advance team, onsite assessments and the marine salvage engineering.
Video Presentations
All presentations will be made available on YouTube in high resolution within October at the SAFETY4SEA Channel
Speaker Articles
Edited articles with key points of several presentations will be available at safety4sea.com under 'Opinions' column within this month
Event Photos
Available at SAFETY4SEA Flickr
Paper Magazine Coverage
Event will be covered on the next SAFETY4SEA Log!