2021 CAREER4SEA Virtual Forum
2021 CAREER4SEA Virtual Forum – Wednesday 15th of December
Scope
Promote the dynamic profile of the Shipping Industry to the younger generation
Present the unique Shipping Complex and transfer the true love for the sea from the industry personalities to the new generation
Give the opportunity to the youth have a clear and deep lookout of the dynamic and global character of the Shipping Industry and contribution to the Economy
Attract young people to the shipping industry, focussing in undergraduate and postgraduate students
Target Audience
Undergraduate & postgraduate students
Young people interested in exploring the opportunities of a career in shipping industry
Attendance is FREE, subject to Online Registration
Tentative Forum Schedule
Panel #1 – Shipping Now & Tomorrow
Moderated by Mr. Apostolos Belokas, Managing Editor, SAFETY4SEA
Time Schedule: 11:00 GMT / 13:00 ATH / 18:00 SGT
How it started, how it's going… The "future of work" is here! Technology evolves, and job requirements shift in an ever- changing work environment; new skills are required, automation is gaining momentum, digital training has come to stay and there is a need for finding new ways of communication as well as workforce upskilling. This "brand new world" is the industry's new workplace, in which we need to adapt with a growth mindset. What has changed, what needs to change and what should we keep intact moving forwards?Panel Discussion on the following topics:
Technological needs for Millennials
Market demand & supply: where we stand
Major myths about shipping vs what is really happening (Expectations Vs Reality)
Key challenges for maritime professional due to the pandemic and new trends
BIMCO/ ICS Report: Ringing the bell for crew shortage; are there any career opportunities?
Technological developments (smart era for shipping/ digitalization)
Atty. Iris Baguilat, President, Döhle Seafront Crewing (Manila), Inc.
Mrs. Jillian Carson-Jackson, President, The Nautical Institute
Mr. Konstantinos Kyrou, Deputy DPA/CSO, HSQEE Officer, Capital Ship Management Corp.
Dr. Ioannis Lagoudis, Assistant Professor Dept of Maritime Studies, University of Piraeus
Mrs. Elpi Petraki, President, WISTA Hellas
---
Panel #2 – The Perfect Applicant
Moderated by Mr. Apostolos Belokas, Managing Editor, SAFETY4SEA
Time Schedule: 12:30 GMT / 14:30 ATH / 19:30 SGT
In a "Frankenstein fashion" how would you create an ideal applicant entering the industry? In fact, are there any specific attributes and qualifications that predispose a "good shipping career" in order to cope with the challenges that may come and excel at the job? Work ethic, tenacity, punctuality, courage, diligence? What is important when acquiring new talent?Panel discussion on the following topics:
Focus on soft skills
New training methods
Educational needs
Most popular skills; what market requires
What advice would give to your 18years old self (lessons learned for new applicants)
Key drivers and barriers for pursuing a career within the maritime industry?
Mrs Vicky Apostolopoulou, Business Development Executive, School of Maritime Studies, Metropolitan College
Capt. Ioannis Besis, HSQE & Vetting Manager, Eletson Corporation
Mr. Simon Frank, Chief Human Resources Officer, Thome Group
Capt. Christos Gianneios , Crew Manager, Niovis Shipping Co. S.A.
Mrs. Areti Mystiroudi, HR Business Partner,  MarineTraffic
Capt. Bikramjit Sandhu, Crewing Recruitment Manager, Euronav
---
Panel #3 – Life onboard
Moderated by Mr. Apostolos Belokas, Managing Editor, SAFETY4SEA
Time Schedule: 14:00 GMT / 16:00 ATH / 21:00 SGT
Discussion with seafarers/ captains on challenges at sea and career prospects
What have you learned over the course of your career at sea?
What is the biggest challenge that you have to face on board?
What is your piece of advice to fellow crew members onboard?
What inspires you every day onboard?
What is the one thing that should change to make life better on board?
What piece of advice would you give to someone thinking a career at sea?
Mr. Yrhen Bernard Sabanal Balinis, Ordinary Seafarer (O/S) MRIN, AMNI, SIMarEST
Capt. Megas Giannakopoulos, Master, Euronav
Capt. Dimitrios Melas, Master, Angelicoussis Group
Capt. Kostas Strikos, Master, Angelicoussis Group
Capt. Stylianos Zygouris, Captain Class A', Eastern Mediterranean Maritime Limited
---
Panel #4 – Shipping industry as an attractive working environment
Moderated by Mr. Apostolos Belokas, Managing Editor, SAFETY4SEA
Time Schedule: 15:30 GMT / 17:30 ATH / 22:30 SGT
Moving forwards, the employment landscape is vigorous and thus we need to embrace a new way of thinking to develop diversity and inclusion initiatives to prepare the ground for a sustainable working environment where the next generation can "flourish" and perform at the highest potential creatively and technically.
Panel discussion on the following topics:
Diversity & Inclusion; what it means for shipping, where we stand
How to raise the profile of shipping and change negative perceptions
Opportunities for upskilling
Focus on employee' s wellbeing
Key drivers and barriers for pursuing a career within the maritime industry
Capt. John Dolan, Deputy Director/Loss Prevention, Standard Club
Mrs. Vasso Kaperoni, Crew Manager, Stealth Maritime Corporation
Mrs. Aggeliki Saranti, Crewing Recruitment Officer, Euronav
Dr. Luiza Shahbazyan, Founder, The Pivot Company
Capt. Sokratis Tigkos, Crew & Marine Manager, Omicron Ship Management Inc.
Ms. Christina Tsimpouklidi, Claims Assistant, American Club
Attendance is FREE, subject to Online Registration
Mrs Vicky Apostolopoulou, Business Development Executive, School of Maritime Studies, Metropolitan College
With a long experience in program development and management, Vicky Apostolopoulou is a professional of Maritime Education. Having completed her graduate and postgraduate studies at the University of Athens in the fields of Philosophy of Science and International Studies respectively, she started her career in the shipping industry working for a tanker management company. 2008 was a year of career change, as Vicky made a shift and started working in the private higher education sector firstly as program manager and, progressively resuming roles in marketing and general management of private academic institutions. In 2018, Vicky took over the role of Business Development Executive for Metropolitan College's Faculty of Shipping and Maritime Studies, and its newly established Maritime Academy, a role that combined both her main interests, education and shipping. Among other responsibilities, Vicky is actively involved in training and mentoring students to develop their competencies and enhance their skills.
Atty. Iris Baguilat, President, Döhle Seafront Crewing (Manila), Inc.
Atty. Iris Baguilat is President of Döhle Seafront Crewing (Manila), Inc, a Founding member and Trustee, Association of Licensed Manning Agencies (ALMA) Maritime Group and also Trustee, Maritime Law Association of the Philippines (MARLAW). A seasoned lawyer who held executive positions in various companies and organizations in the Philippine Maritime sector, Iris's proactive and transformative leadership shaped the company Döhle Seafront into an established crewing firm well-known locally and abroad. She serves as a lead consultant to agencies involved in shaping the Philippine shipping laws and stands at the forefront of the country's efforts to answer the challenges posed by the pandemic. Döhle Seafront Crewing (Manila) Inc. is a premier Philippine manning agency providing excellent and quality crewing services directly to the Döhle Group and various international ship owners and operators since 2009.
Apostolos Belokas, Managing Editor, SAFETY4SEA [Panel Moderator]
Apostolos is the Founder & Managing Director of the SQE Group, including SQE MARINE, SQE ACADEMY, SAFETY4SEA and RISK4SEA. He is a veteran Maritime Safety, Quality & Environmental Expert, Consultant, Trainer and Project Manager with a 30 year background in shipping as Technical, Marine, Safety & Training Superintendent, Consultant and Project Manager. He entered shipping as Engineering Superintendent with a leading ship manager operating a mixed fleet of bulk and oil/chemical tankers and later shifted to regulatory compliance and QHSE specialization  as superintendent and later as a Consultant, Trainer and Project Manager. Apostolos has successfully completed a wide range of QHSE projects including 250+ management system projects (ISM/ISPS/ISO 9001-14001-18001/TMSA/MLC/DBMS), 500 vessel and office audits to various standards and he has trained more than 10,000 people in a wide variety of QHSE and Shipping related subjects. He is holding Mechanical Engineering Bachelor and Master's specialising in Energy & Environment and Master's Degrees in Maritime Business and Business Administration (MBA). Apostolos is the founder and Managing Editor of SAFETY4SEA that produces a wide range of paper magazines, the globally leading portal in Safety & Environmental protection for shipping (www.safety4sea.com) and numerous large scale events and he is a frequent speaker in many events across the globe, while he has chaired more than 70 large scale forums so far. You may explore more about the activities of the group at (www.sqegroup.com)
Mr. Yrhen Bernard Sabanal Balinis, Ordinary Seafarer (O/S) MRIN, AMNI, SIMarEST
Yrhen Bernard Sabanal Balinis is an ordinary seafarer with extraordinary goals. He envisions to inspire more young maritime professionals to take a stand and join in the discussions concerning their future. He is currently an advisor for the Human Rights at Sea (HRAS) and serves as the International, and Maritime Representative for the Royal Institute of Navigation- Younger Members' Group (RIN-YMG). Yrhen Bernard was the youngest speaker during the 2021 World Maritime Day Webinar hosted by the International Maritime Organization (IMO). He is also an author of numerous articles for maritime journals like the Navigation News, Seaways, Marine Professional, The Sea, and including Seafarer Stories by Safety4Sea. He is also a member of The Royal Institute of Navigation, an associate member of the The Nautical Institute, and a student-member of the Institute of Marine Engineering, Science and Technology.
Capt. Ioannis Besis, SQE Manager, Eletson Corporation
Capt. Ioannis Besis is an experienced Marine Superintendent, ex Master Mariner in Oil Tankers & Gas Carriets, Skilled in Safety Management Systems, ISM Code, Navigation, Shipping, and Inspection. He has a strong operations professional background with Captain Class A license, focused on Navigation-Maritime Studies from Merchant Marine Academy of Hydra.
Mrs. Jillian Carson-Jackson, President, The Nautical Institute
Jillian Carson-Jackson, FNI, FRIN commenced her career in the Canadian Coast Guard, graduating from the Canadian Coast Guard College as a navigation officer. With over three decades in the industry, Jillian has worked both afloat and ashore in the CCG, including 10 years as an instructor at the CCGC. Following an active role at IALA in the development of VTS Training, she moved to France to work with IALA as Technical Coordination Manager. She then moved to Australia to work with the Australian Maritime Safety Authority (AMSA) as Manager of Vessel Traffic and Pilotage Services. In 2016 Jillian left AMSA to set up her own consultancy, focusing on maritime technical advice and education. In May 2020 Jillian was appointed a Director of GlobalMET. Jillian represents The Nautical Institute at IALA as chair of the Emerging Digital Technologies Working Group (ENAV Committee) and the Personnel and Training Working Group (VTS Committee).
Capt. John Dolan, Deputy Director-Loss Prevention, Standard Club
John Dolan is a Deputy Director, Loss Prevention at the Standard Club. He has a ten-year extensive technical and commercial ship management experience as a General Manager/Director. He provided marine and technical due diligence/asset protection consultancy services to major shipping finance institutions for four years, and he was a board member of the International Chamber of Shipping, as an Ireland representative for six years. Mr Dolan has been a member of the Standard Club Safety & Loss Advisory Committee for nine years, and joined Charles Taylor in April 2015 as Deputy Director of Loss Prevention.
Simon Frank, Chief Human Resources Officer, Thome Group
Simon oversees both HR and Strategic Marine HR divisions of the Thome Group. His role includes developing onshore and offshore HR strategies in support of the overall strategic objectives of the Thome Group and Thome's broad range of clients. Simon has more than 20 years' experience in crewing operations.  In his previous role, he has been with VGroup as Managing Director Crewing Operations East. Simon also has extensive exposure to various ship management companies and ship owners.
Capt. Megas Giannakopoulos, Master, Euronav
Capt. Megas Giannakopoulos has 18 years of service on board sea going oil tankers of which 9 years as Master. He has also 3 years of service on board sea going general cargo ships and bulk carriers.
Capt. Christos Gianneios, Crew Manager, Niovis Shipping Co. S.A.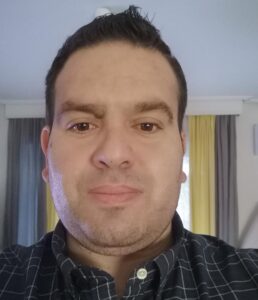 Cpt Gianneios Christos is the Crew Manager of Niovis Shipping Co SA since January 2021. He holds a Lloyds Maritime Academy Diploma in Maritime Management & Leadership. Responsible for interview new joiners, prepare crew for sign-on , control crew certificates. He is a graduate of Merchant Marine Academy of Epirus in 2009. From November 2009 till November 2020 he serve onboard Supramax & Ultramax Bulk Carriers. As 2nd.Off / Ch.Off & Master under the Management of Niovis Shipping.
Mrs. Vasso Kaperoni, Crew Manager, Stealth Maritime Corporation      
Vassiliki Kaperoni has an experience of more than 25 years being in Maritime industry having started her career in Shipping companies back on 1995 while in parallel she was studying. After 10 years working in major port agency at Piraeus in Operations dept she moved to ship-owing sector in particularly in Crewing section working in Top Tankers Incas Crew Co-ordinator at that time for almost 2 years. As from 2007 till today she has been working in Vafias Group of Companies being the Manager of Crew dept as from 2009 and is responsible in handling a mixed fleet of more than 60 vessels of various types and size consisted of Gas Carriers, Tanker vessels and Bulkers as well. Her role as Crew Manager in Stealth Maritime has given her the opportunity to actively be involved in various projects and tasks that helped her gaining substantial experience with the major one being the establishment of company's own manning offices in Philippines. She is Postgraduate in Maritime Operations of Liverpool John Moores University and holder of a Diploma in Transport from "The Chartered Institute in UK". Her moto in work is "Choose a job you love, and you will never have to work a day in your life" –  Confucius
Mr. Konstantinos Kyrou, Deputy DPA/CSO, HSQEE Officer, Capital Ship Management Corp.
Konstantinos took the first step into his professional career in 2010 working as an Environmental Consultant for ENVECO SA, until 2012, when he joined SYCHEM SA being mainly involved in Environmental Impact Assessment, Energy Efficiency and Electromechanical studies. He first joined Maritime Industry in 2014 being appointed Environmental Project Manager in IMAREM and taking over responsibility for developing Environmental Management programs for Maritime sector. In this role he focused in the preparation of CO2 reduction plans as well as Energy Efficiency Management, Task Risk Assessment and Cost Benefit analysis. From June 2015, he decided to join the leading shipping company Capital Ship Management Corp, being part of Safety & Quality Department. In October 2020, he was promoted to Deputy DPA/CSO and HSQEE Officer, being responsible for supporting and auditing Health, Safety, Quality, Environmental and Energy management systems, monitoring Company's fleet performance, identifying and covering Training needs as well as performing Management of Change and Risk Management analysis.
Dr. Ioannis Lagoudis, Assistant Professor Dept of Maritime Studies, University of Piraeus
Dr. Ioannis N. Lagoudis joint the Department of Maritime Studies of the University of Piraeus in December 2018. Prior to this appointment he served as faculty at the Department of Shipping Trade and Transport at the University of the Aegean and at the Malaysia Institute for Supply Chain Innovation part of MIT Global SCALE Network. He is Fulbright research scholar at the MIT – Center for Transportation and Logistics, where he is affiliated today. He has also been active in industry advising multinational companies and Government agencies in Asia, U.S.A. and Europe on maritime and supply chain related issues. Among the companies he has worked with are CSX, Starbucks, Petronas, Ralph Lauren and Johor Port Authority. His research interests lie in the areas of strategic management, maritime logistics, supply chain management and decision-making. He has published several papers in conferences and academic journals.
Capt. Dimitrios Melas, Master, Angelicoussis Group
A 41-year-old Greek Master and a former undergraduate student in the University of Piraeus (organization and administration of enterprises). Recently resigned (2013) from Coast Guard Service as a lieutenant, formerly a commander on various types of high-speed patrol ships, performing Port State & Flag state inspections as a Paris MoU & Flag State Inspector. Εmployed in Shipping Company "Maran Gas Maritime Inc.'' as a Master. 10 years in total of Hellenic Coast Guard service and additionally 8 years experience on Bulk carriers and LNG Carriers. Speaks fluent Greek and English. Part time maritime consultant / surveyor conducting pre-vetting inspections and real time navigational / cargo / mooring audits (Prevention at Sea & Versus Seminars).
Mrs. Areti Mystiroudi, HR Business Partner, MarineTraffic
Areti Mystiroudi is a Human Resources professional with extensive experience in multinational environments in Consulting, Services and Retail sectors specialized in Career Management, Performance Management and Learning & Development. Experienced in creating new HR processes and procedures, in running Assessment & Development Centers, in Recruitment, Coaching and Counselling. She has a very good knowledge of the business environment and has experience in managing people and teams. Her studies were in Business Administration with an emphasis on Organizational Behavior. She speaks fluently English and French.
Mrs. Elpi Petraki, President, WISTA Hellas
Elpi Petraki is part of ENEA MANAGEMENT INC. for the last 22 years. She has been involved in various parts of the company focusing in the operations and chartering of its fleet. She is serving as the II Vice President of the Hellenic Shortsea Shipowners Association (EENMA) and the Vice President of the Women in Shipping and Trade Association (WISTA) Hellas. She is an active member of the shipping community with participation as speaker in conferences and is a contributor in shipping related magazines. She has an ongoing interest in learning and in being updated on latest developments in the industry. Elpi has studied Maritime Business and Maritime Law in Plymouth UK and got her Masters' degree in International Transport and Trade from Guildhall University UK.
Capt. Bikramjit Sandhu , Crewing Recruitment Manager, Euronav
Experienced tanker specialist with a demonstrated history of working in the maritime industry for more than 25 years. Have had the privilege sailing on oil tankers as well as working ashore for ship owners and ship managers. The experience gained being involved in commercial operation of ships, HSQE and marine assurance is now being utilised in the role of Recruitment Manager at Euronav. An Ashtanga Yoga practitioner and a strong believer in the power of meditation.
Ms. Aggeliki Saranti, Crewing Recruitment Officer, Euronav
Ms Aggeliki Saranti is graduate of Shipping, Trade and Transport department at the University of the Aegean. She had her first experience in Crewing, during a summer internship. After that followed other internships in different shipping companies and an MSc in Maritime Economics and Logistics, till she started working for EXMAR Shipmanagement in Belgium, in 2011. She worked for the Crew department first under LPG fleet and then under LNG for three and a half years. She got a lot of experience, by being involved in operational, administrational and management issues related to the crew. Leaving and working abroad gave her the opportunity to learn about different cultures and different ways of thinking, definitely an asset for her current position. In 2015, she returned back to Greece and continued working  as Crew Coordinator for Euronav Shipmanagement Hellas Ltd. Since 2018, her role as Crewing Recruitment Officer, requires to seek for brilliant and promising candidates who will build a career in Euronav. She loves to travel and to spend time with her family and friends
Dr. Luiza Shahbazyan, Founder, The Pivot Company
Dr. Luiza Shahbazyan is the co-founder of The Pivot Company, a strategy and innovation consultancy firm. Throughout her career, she led numerous research and product development initiatives in collaboration with leading maritime companies and universities. Her interests are in the area of new product development, performance management, and personal development. She holds a Master's Degree in Cognitive Science and a Doctoral Degree in Psychology.
Capt. Kostas Strikos, Master, Angelicoussis Group
Dynamic and motivated professional with a proven record of generating and building relationships, managing projects from concept to completion, implementing educational strategies, and coaching individual to success. Skilled in building cross-functional teams, demonstrating exceptional communication skills, and making critical decisions during challenges. Adaptable and transformational leader with an ability to work independently, creating effective conditions, and developing opportunities that further establish organizational goals using all experience gain working as Deck Officer (Master Mariner)
Capt. Sokratis Tigkos, Crew & Marine Manager, Omicron Ship Management Inc.
From 2007-2017, Capt. Sokratis Tigkos was travelling as Officer on bulk carriers and in 2017 started as Marine Suprt to work ashore. For the last three years, he has been working as Crew Manager/Marine Manager. Also, he is writing articles for magazine "Efoplistis" and he has in progress his MSc.
Ms. Christina Tsimpouklidi, Claims Assistant, American Club
Christina Tsimpouklidi holds a BSc in Maritime Studies from the University of Piraeus and is currently completing an LLM in Maritime law at City University of London. Christina joined SCB (Hellas) Inc., the Piraeus Claims Liaison Office of SCB, Inc., the NY Managers of the American P&I Club in 2016 and is a valuable member of the Claims Department handling a wide range of maritime claim matters with a concentration on cargo liabilities. Christina has obtained Certification from the P&IQ Program of International Group of P&I Clubs for having successfully completed three modules and is a certified Insurance Consultant by the Bank of Greece. For almost 5 years was an active member of the Young Executives Shipping Forum "YES Forum" and she believes in the empowerment of the young generation of professionals in the industry and the importance of sharing knowledge.
Capt. Stylianos Zygouris, Captain Class A', Eastern Mediterranean Maritime Limited
Captain Stylianos despite his young age, has a long and successful career on the Tankers' fleet  since his cadetship and already sailing as Captain A' class for the last six years.
LEAD SPONSORS
MacGregor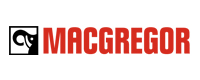 MacGregor is a family of innovators. By offering engineering solutions and services for handling marine cargoes and offshore loads we make the sea more accessible, safe and reliable for those whose livelihood depends on the changing conditions of the sea. To enable that we have a variety of strong product brands and committed experts with a passion for solving challenges – and the power of the sea is sure to provide those.
SQEMARINE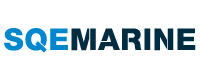 SQE Marine is a leading provider of Safety, Quality and Environmental Solutions providing Consulting, Training and Information products in these areas. We have been successfully providing a product and service range to more than 1,200 clients (based in 75+ countries) over the last 20 years, operating a DNVGL Certified Training Center and a LR ISO 9001 certified management system. Strong enough to provide immediate response and feedback to all client queries and needs, we provide a range of competitively priced services and timeliness for product / service delivery; we provide foolproof products and services to ensure full after sales support for as long as necessary. Last but not least, technical competence is the core of our management system & operations. Our vision is to be a leading world class corporation that provides reliable maritime solutions in the areas of Quality, Health, Safety, Environmental, Crisis, Security, and Risk Management. Our mission, therefore, is to provide real life, effective and efficient maritime solutions range including Consulting, Training and Information provision in order to maximize client benefit and minimize risk.
SPONSORS
ABB
ABB is a leading global technology company that energizes the transformation of society and industry to achieve a more productive, sustainable future. By connecting software to its electrification, robotics, automation and motion portfolio, ABB pushes the boundaries of technology to drive performance to new levels. With a history of excellence stretching back more than 130 years, ABB's success is driven by about 105,000 talented employees in over 100 countries
American Club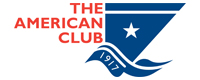 American Steamship Owners Mutual Protection and Indemnity Association, Inc. (the American Club) was established in New York in 1917. It is the only mutual Protection and Indemnity Club domiciled in the United States – indeed, in the entire Americas. The Club is a member of the International Group of P&I Clubs, a collective of thirteen mutuals which together provide Protection and Indemnity insurance for some 90% of all world shipping. Protection and Indemnity insurance (commonly referred to as "P&I") provides cover to shipowners and charterers against third-party liabilities encountered in their commercial operations. Responsibility for damage to cargo, for pollution, for the death, injury or illness of passengers or crew and for damage to docks and other installations are examples of typical exposures. Running in parallel with a ship's hull and machinery cover, traditional P&I such as that offered by the American Club distinguishes itself from ordinary forms of marine insurance by being based on the not-for-profit principle of mutuality where Members of the Club are both the insurers and the assureds.
ARCADIA SHIPMANAGEMENT CO. LTD
Arcadia Shipmanagement Co. LTD was established in Athens in 1998 with a clear strategic goal – "the safe transportation of cargoes worldwide with respect to the environment". Initially the Company assumed the management of two different types of vessels (dry and wet) but at a later stage ARCADIA, realizing the increased demands and responsibilities of the current times, focused its activities on tanker management. Following the Company's establishment in 1998, an ambitious investment program began with the construction of high specification aframax and suezmax tankers, in South Korean Yards, on behalf of Companies that had entrusted the management of their vessels to ARCADIA.
Blue Planet Shipping Ltd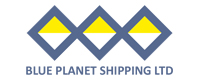 Blue Planet Shipping Ltd (BPS) was established and based at Piraeus since 1996, to manage 8 Dry Bulk Carriers. In 1998, BPS split into two separate companies.  BPS retained its root name and Third Millenium Shipping Ltd (TMS) was set up to manage vessels for different owners. BPS managed 7 out of the 8 vessels; (AKMI – ARIS – EVMAR – COSMAR – ALMAVITA – AFROS & ALKIMOS) and the management of the ASTROMAR was undertaken by TMS. In 2002, clients of the company placed an order for 6 New Building Supramax vessels in China, of which 5 were delivered in 2003 and 1 in 2004. The new vessels (APOLLON – APEX – AKMI – EVNIA – NICOLAOS A and AVRA) were registered under Cyprus and Greek Flags. With the company by then managing a total of 14 vessels, it began recruiting different nationalities to man the ships, focusing mainly on Greek, Ukrainian, Burmese and Moroccan crews.
Bureau Veritas
We reduce risks and improve our clients' performance, in terms of quality, health, safety, environmental protection and social responsibility. We provide a broad portfolio of services through our highly skilled, dedicated employees who deliver completely impartial advice and solutions. We assist our clients throughout the lifetime of their assets, products, and infrastructure and in the continuous improvement of their processes. By outsourcing risk to a single specialist partner with the resources and reputation to accommodate and meet every operational challenge, our clients are assuring quality, reducing costs, increasing productivity and fostering a more responsible, sustainable culture.
Capital-Executive Ship Management Corp.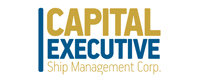 Capital-Executive Ship Management Corp. ('Capital-Executive') currently operates a fleet of 23 vessels including 5 modern bulk carriers and 18 container carriers with a total dwt of  tons approx. The fleet under management includes vessels of Nasdaq-listed Capital Product Partners L.P. The Capital-Executive team has extensive experience in managing various vessel types and sizes. The Company offers comprehensive services in every aspect of ship management including: safety and technical management, claims & insurance, bunkering, risk assessment, newbuilding design and supervision, IT services, accounting, financial management and other administrative functions, as well as in-house human resources management, such as crewing and personnel training with state-of-the-art technology.
Capital Gas Ship Management Corp.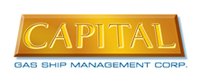 Capital Gas Ship Management Corp. is a ship management service provider, currently operating a fleet of 7 modern LNG Carriers with a total carrying capacity of approximately 1.2 million cubic meters. Our team consists of highly skilled personnel with extensive experience in the LNG Sector with experience, Mariners / Naval Architects (50 years cumulative experience in LNG) from initial design and newbuilding supervision to LNGCs operations and technical management. The Company offers comprehensive services in every aspect of ship management including: safety and technical management, claims & insurance, bunkering, vetting preparation and attendance, risk assessment, newbuilding design and supervision, IT services, accounting, financial management and other administrative functions, as well as in-house human resources management, such as crewing and personnel training with state-of-the-art technology.
Capital Shipmanagement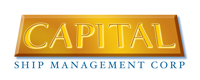 Capital Ship Management Corp. ('Capital') is a distinguished oceangoing vessel operator, offering comprehensive services in every aspect of ship management, currently operating a fleet of 55 vessels including 41 tankers (6 VLCCs, 5 Suezmaxes, 2 Aframax, 27 MR/Handy product tankers and 1 small tanker), 4 modern Capesize bulk carriers and 10 container carriers with a total dwt of 5.70 million tons approx. Capital is a a subsidiary of Capital Maritime & Trading Corp. The fleet under management includes the vessels of Nasdaq-listed Capital Product Partners L.P.
CR Ocean Engineering
For over sixty years, CR engineers have provided solutions for those who face the challenge of efficient resource utilization and the responsibility for meeting the most stringent emission standards.  While current and proposed regulations call for swift compliance, the imperative of efficient resource utilization has become standard operating procedure throughout the world.  Regardless of the pollutant or the industrial source, our team has demonstrated the engineering knowhow and applications experience to design and manufacture systems to meet the most demanding performance requirements. CR Ocean Engineering LLC is an enterprise formed for the specific purpose of bringing those resources to bear on the challenge of exhaust gas emission control at sea. CR Ocean EngineeringLLC offers its proven exhaust gas scrubbing technology as an economic alternative to the high priced low sulfur fuel. Our systems provide the necessary reliability and the assurance of meeting the 0.1% Sulfur fuel equivalency when burning high-sulfur lower cost fuels. CR Ocean Engineering exhaust gas scrubbing technology is ideal for cruise ships, ferries, bulk carriers, containerships, RoRo and others.
Döhle Seafront Crewing (Manila) Inc.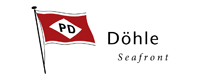 Döhle Seafront Crewing (Manila) Inc. is a premier Philippine manning agency providing excellent and quality crewing services directly to the Döhle Group and various international ship owners and operators since 2009. As part of a group of companies with expertise in the shipping industry, the resources Döhle Seafront can tap within the Döhle Group allows it to be a preferred one-stop-shop crewing firm that provides timely and suitable crew for international shipowners. Döhle Seafront is ISO 9001:2015 certified and the Maritime Labor Convention ( MLC) 2006 compliant. Both certifications were given by the classification society Bureau Veritas.
Create a dynamic partnership with Döhle Seafront! Get in touch with us at (+632) 9705 8490 and (+63) 999 223 1304. You may also send your email to [email protected] 
KNOW MORE: https://www.linkedin.com/company/doehle-seafront-crewing-manila-inc
Dorian LPG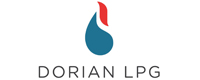 Dorian LPG is a pure-play LPG shipping company and a leading owner and operator of modern VLGCs. Dorian LPG currently has four modern VLGCs and one pressurized LPG vessel on the water. Dorian LPG has 18 ECO VLGC newbuildings due for delivery in 2014, 2015 and 2016 from HHI and Daewoo Shipping and Marine Engineering Ltd., including the 13 that it acquired from Scorpio Tankers. Dorian LPG has offices in Connecticut, London, and Piraeus.Dorian LPG is incorporated in the Republic of The Marshall Islands.
Eastern Mediterranean Maritime Limited (EASTMED)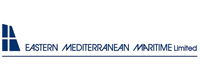 EASTMED is a ships management company with head offices in Glyfada (Athens), Greece. Presently the company has under management 78 vessels, employs 200 shore based personnel and a further 3000 seagoing staff. The fleet comprises of 29 tankers, 39 dry bulk carriers and 10 container ships, adding up to a total DWT capacity of 7.2 million tons. Principally both the tankers and the dry cargo vessels are employed on the spot market and occasionally will enter into short period charter agreements on a number of ships of the fleet.
The following overseas companies are employed as exclusive agents of EASTMED:
-Intermar Chartering (UK) Ltd. in London, U.K.: Covers the London chartering market.
-Eastern Mediterranean Manning Agency in Manila, Philippines: Directly selects, trains, and employs Filipino Masters, Officers, and Crew exclusively for the vessels under EASTMED's management.
EASTMED was granted by Lloyd's the ISO 9001, ISO 14001 and OHSAS 18001 certification in December 2010 and is in the process of being certified with ISO 50001 within 2016. EASTMED is presently a member of BIMCO, INTERTANKO and INTERCARGO, thus joining forces for improved standards in the industry. EASTMED voluntarily participates to AMVER reporting system, operated by the US Coast Guard for promoting safety of life and property at sea. Managed vessels are honored with AMVER awards on an annual basis.
ERMA FIRST
ERMA FIRST, a reliable partner for shipyards and ship-owners over the years, is investing in continuous R&D to manufacture new products according to the future needs of the market. We are committed to carry on delivering on time, commissioning on time, maintain our 100% successful commissioning and providing 24/7 technical support and troubleshooting. Our goal is to keep the same level of consistency by keeping our promised results and always strive to exceed our clients' expectations.
EURONAV
Euronav is an independent tanker company engaged in the ocean transportation and storage of crude oil. The Company is headquartered in Antwerp, Belgium, and has offices throughout Europe and Asia. Euronav is listed on Euronext Brussels and on the NYSE under the symbol EURN. Euronav employs its fleet both on the spot and period market. Sustainability is a core value at Euronav as it ensures the long-term health and success of our people, our business, and the environment we work in. It involves a commitment to safety and environmental practices, as well as an innovative approach to the use of technology and information.
Green Jakobsen
Green-Jakobsen A/S is a maritime consultancy offering ship owners, operators, ship management companies and maritime entities a unique combination of skillsets that encompasses all aspects of managing the human factor in shipping. Our approach is to analyse, diagnose and then improve the safety mindset, leadership and human resource performance of people on shore and at sea. Our combined decades of experience with proven, custom-made programs is the foundation of our work. By balancing industry knowhow with out-of-box thinking, we transform strategy into daily work by using tangible tools which we implement alongside our customers on board and in the office. We are a group of people who combine our academic, seafaring and business experience and we are based in Copenhagen, Manila, Athens and Mumbai, with some 30 employees in total.
Our areas of expertise are:
· Maritime safety performance – reducing LTIF, providing strong tools and methods to support the safety initiatives and focus on behaviour and actions
·  Maritime leadership – training leaders to fulfil the performance driving role, providing knowledge and tools to act as competent leaders on board and ashore
· HR performance and management – linking the management and development of people and their competencies with leadership skills and safety performance
· Soft skills courses – offering a wide range of subjects for company specific courses and seminars
·  Measure and develop safety performance – strengthening a proactive safety culture in an ongoing cycle in a plug-and-play solution including on board training and development
Latsco Marine Management Inc.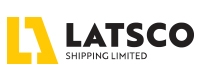 Latsco Marine Management Inc. a subsidiary company of Latsco Shipping Ltd.,  has been established 1st January 2019 and is currently located at Kifisia.  Latsco's history begins over half a century ago as part of Latsis Companies' Group. Latsco provides operational, technical, financial and ship building services, focusing on fundamental principles of quality, integrity, safety, health, environmental protection and energy efficiency, with established programmes for performance excellence, profitability and growth of management of clean energy transportation vessels. Latsco pursues all entrepreneurial ventures with ethics, integrity, consistency to incident-free operations and ultimate aspiration of providing excellent services through long-lasting customer relationships. Currently, LMM Inc. manages a fleet of  27 vessels (MRs, LR2, VLGCs), while another 2 vessels shall be delivered up to 2020.
MarineTraffic
MarineTraffic is the world's leading provider of ship tracking and maritime intelligence. We are dedicated to making actionable information easily accessible. Monitoring vessel movements is at the core of what we do. Building on a base of data gathered from our network of coastal AIS-receiving stations, supplemented by satellite receivers, we apply algorithms and integrate complementary data sources to provide the shipping, trade and logistics industries with actionable insights into shipping activity. With our main offices in the UK, Greece and Singapore, we continue to grow our presence in some of the world's leading maritime hubs, granting us direct access to the markets we serve. Our reach is truly global, enabling us to support the millions that use our service. Our mission to bring about transparency and meaningful change to the maritime world is underlined by partnerships with bodies such as the International Maritime Organisation, and The UN Conference on Trade and Development (UNCTAD). We also work closely with the world's leading ports, maritime companies and oil majors, on projects dedicated to improving efficiency and reducing environmental impact. Our culture of innovation, combined with our desire to consistently exceed expectations, is what drives our diverse, dynamic and entrepreneurial workforce. We set bold goals and are committed to making MarineTraffic a hub where the maritime industry connects and collaborates to create a more transparent and robust shipping ecosystem, and a greener, cleaner world.
Metropolitan College
Since 1982 and until today, Metropolitan College has focused on a strong vision of the intellectual and academic progress of its students. We support the sector of higher academic education with consistency, and we have been established among our students as well as among parents, as the leading choice of high quality university education in our country. Metropolitan College's main priority is the continuous development of critical thinking, academic progress and academic research spirit for each of our students. With 37 years experience in Greek education, Metropolitan College collaborates with distinguished educational institutions abroad in order to offer academic courses that lead to contemporary technical and scientific knowledge and respond to the current demands of the national and international employment market. Metropolitan College's academic structure, the Academic Board, the know-how, expertise and on-going development of our academic staff, the infrastructure, the fully-equipped library of thousands of titles and the technological support of the educational procedures, ensure the excellence in the quality of the educational services provided by the college. At Metropolitan College we believe that it is our responsibility to maintain and enhance the quality of student life and experience, through both academic and non-academic provisions
OCEANKING
OCEANKING is a leading marine engineering and commercial group serving the Greek and International maritime community as well as the Greek public and industrial sector. OCEANKING was founded in 1989 and operates in Piraeus – Greece as well as in Cyprus. OCEANKING employs qualified naval architects and marine engineers and is managed by Costas Hassiotis and Panos Yannoulis with a permanent staff presently consisting of 20 persons. Our experience covers the areas of ship design, ship construction and operation, shipbuilding methods and management, marine engineering systems, materials supply and management as well as logistic support. Our company follows strict quality procedures and is certified according to ISO 9001:2015 by Lloyds.
Palau International Ship Registry
Palau International Ship Registry (PISR) is one of the fastest growing registries in the world. By investing in advanced technology, highly experienced staff and building on a foundation of a fully electronic registry, PISR continues to provide the highest standards of administrative, legal, technical and support functions to ship-owners and managers. Having a set of unique SMART.Registry® tools and a dedicated Deficiency Prevention System – SMART.DPS® with greater operational and cost-effective flexibility for ship owners, PISR is redefining the Ship Registration service and proves that the world's oceans are big enough for a smart superior Flag of confidence that ship owners can trust and believe in. Our goal is clear and we are aiming to be one of the leading ship registries in the global shipping industry.  Through our SMART.Registry® we offer every ship owner regardless of their ship size a range of services through our online service applications and full Electronic Certification allowing us to provide smooth, faster, efficient and cost effective services.
RINA
With 160 years of experience across a wide range of industries, RINA is a multinational company that helps clients build strong, successful businesses. Through a global network of 4.000 talented professionals operating out of 200 offices in 70 countries, we support market operators across the entire lifecycle of their projects, whilst assisting them in renewing their products, technologies and services. Entrusting a project to us means being sure that everything will be taken care of, and our mindset allows us to apply a simple approach to complex situations. Ship classification has been at the core of our business since its inception and today it makes us one of the top-ranking marine classification societies in the world. Over time, we've progressively extended our services and expanded our range of operational sectors. The experience offered, combined with a policy of continuous development and training of our team, mean we work with the utmost professionalism and competence. We promote a green approach to the Marine industry with a strong commitment to energy saving, emissions reductions and optimisation of fuel consumption. We help support the sustainable growth of Energy operators throughout the world to meet growing market demands in oil and gas, power generation (conventional, renewables and power grids) including environmental protection. Our third-party Certification services provide an independent guarantee of compliance with associated regulatory standards, in order to support enterprises across all aspects of projects, operations, logistics and legislation.
RISK4SEA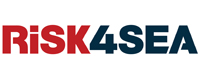 RISK4SEA is an online platform to provide PSC performance transparency to the market by analysing PSC Data providing KPI, Demographics, Detentions Analytics, reports, Benchmarks and Insights for 23 fleet segments in an advanced analysis of the last 5 years to assist stakeholders to:
-PREPARE for forthcoming PSC inspections
-ANALYSE PSC performance to identify strengths & weaknesses
-BENCHMARK fleets against competition and the industry
www.risk4sea.com
SHIP MED CARE
The protection and enhancement of the physical and mental health of seafarers ensures healthy and happy crews and instills into their thinking, that their employer is taking care of them and has consideration of their well-being very high on his agenda. In order to achieve the above goals we implement a combination of testing, diagnosis, dietary guidance, sanitation guidelines, medical and psychological monitoring and support in real time and worldwide. We are a team of physicians of different specialties based in Greece and supported by a web of specialists and medical centers in Greece and globally, mainly concentrated in main shipping hubs with regional cover.
Sun Enterprises Ltd
SUN has been established in Piraeus since 1968, however the company date back to 1878. SUN is currently managing a modern fleet of 17 Tankers and 4 Bulk carriers with deadweight capacity of just under 2.0 million tons and is constantly looking for expanding opportunities. Our primary objective is the preservation of onboard Safety and the protection of Life and wellbeing of our seafarers which we take pride for since the 90% of our Masters and Chief Engineers started their career in SUN. "An uncompromising pursuit of Quality" has been the company's moto that reflects our passion for Safety and Excellence.
The Swedish Club
The Swedish Club is a leading marine mutual insurer, headquartered in Gothenburg, Sweden, and with offices in some of the world's strategic shipping centres. Established in 1872, it is owned and self-managed and under the direct control of its members. All strategic decisions are taken by a Board of Directors drawn from the members. Our members make up an international community of front rank shipowners, who believe that quality comes first. Every member has met our demanding conditions of entry. These standards cannot be met without total commitment to quality. In return we provide insurance services of the highest quality; our members' premiums do not subsidise owners operating at lesser standards.Mutuality means that the Club's interests are identical to the interests of the members. Our mutual aims include the safe and pollution-free operation of vessels. Naturally, given the nature of shipping, it is impossible to eradicate all accidents. That is why we place such emphasis on service excellence in casualty situations. Our priority is to help the member solve the problem at hand as quickly as possible, so ensuring the vessel's swift return to trade. Our guiding principle in all things is a guarantee of fair and equitable treatment. This extends from the assessment of risk to the fixing of premiums and the settling of claims. The membership of The Swedish Club is a real community, actively engaged in sharing operational experience in the crucial areas of safety and loss prevention. In these and other areas, the Club acts as a facilitator, co-ordinating initiatives that benefit all members.
Synergy Group
The Synergy Group, with over a decade of experience as a leading shipmanager, offers end-to-end maritime solutions and services tailored to the specific requirements of clients. In-depth technical expertise and a diverse product portfolio enable Synergy to generate efficiency and productivity gains to enhance the customer experience for all clients. Headquartered in the globally connected city-state of Singapore, Synergy's hallmark is its through-life approach to asset management and maritime solutions custom-designed to client requirements. Now with 13 offices in six key maritime centres and over 270 vessels under management, Synergy supervises a diverse fleet which includes LPG tankers, chemical tankers, oil tankers (VLCC, Suezmax, Aframax, LR2, LR1 and MR), container vessels in the 1,800 TEU-20,000+ TEU range and every size of bulk carrier. Synergy's holistic approach to seafarer wellness was recognised this year when it won the prestigious 2019 Seatrade Award for Investment in People. Synergy was also named 'Shipmanager of the Year' at the 2018 Lloyd's List Asia Pacific Awards.
THOME GROUP
Your Fully Integrated Maritime Partner: Safety | Compliance | Efficiency | Innovation
With its roots in the Scandinavian shipping tradition, the Thome Group of Companies (Thome Group) prides itself upon offering innovative ship management services globally from its headquarters in Singapore. For over 50 years the company has been at the forefront of the ship management industry and today offers clients all over the world integrated services; from ship management, crewing and training to offshore structure management, Thome offers a complete range of products and services essential in managing a wide range of marine assets worldwide. The Thome Group also provides a number of ancillary services to its clients including newbuilding and conversion project management; marine consultancy and marine services. Building on Singapore's dynamic growth as an international maritime center, the Thome Group is now recognized as one of the world's leading independent ship managers with more than 300 vessels under its management, serviced by over 800 shore staff and more than 12,000 crew members operating worldwide.
Tsakos Group of Companies
The Tsakos Group traces its origins deep in the passage of time, well beyond its almost half a century continuous activity and growth. It's roots can be found at the heart of the maritime tradition of Greece, in the metropolis of Greek shipping, the Aegean archipelago island of Chios.  For Captain Panagiotis Tsakos, the founder of the Group, going to sea was a natural course, a matter of destiny. Following a generations' long tradition in shipping, he advanced through the ranks of deck officer until he became a shipmaster and eventually a shipping executive. It was equally natural for him to lead a small group of investors on to the acquisition of  his first ship. Joined by his family and friends and prompted by his life time companion and wife Dr Irene Saroglou-Tsakos, he led that little company to its current size and diversity. With the active encouragement and support of colleagues and the active involvement of his children Nikolas and Maria, the company was fast expanded sustaining a steady growth through the  troughs highs and lows, of the industry . Tsakos Shipping and Trading S.A. was the first of the companies to comprise what now is known as the "Tsakos Group of Companies". Over the ensuing years, the Group established a number of affiliated and associated companies around the globe significantly expanding its shipping activities and world-wide operational capability while building a reputation of solid performance in reliable maritime transport services, thereby acquiring a strong reputation within the shipping industry as the preferred partner of choice for a wide range of entrepreneurs.
UK Club
The UK P&I Club is one of the oldest P&I clubs in the world. It provides Protection and Indemnity insurance in respect of third party liabilities and expenses arising from owning ships or operating ships as principals. One of the largest mutual marine protection and indemnity organisations it insures over 200 million tonnes of owned and chartered ships from more than fifty countries across the globe.
WALLEM
The Wallem Group is a leading provider of technology driven maritime solutions, offering services supporting the complete lifecycle of a vessel from newbuilding supervision to end-of-life recycling guidance. Wallem's extensive portfolio includes asset management, crewing, training, ship management, safety and compliance management and agency services. As one of the largest and most experienced solutions providers globally, Wallem offers world-class support to shipowners by bringing its customer-centric and transparent approach to all aspects of fleet operation. Wallem combines technology and forward-thinking to deliver on safety, technical, and commercial performance without compromise. Wallem believes in collaboration to foster innovation in meeting future needs. Wallem operates globally with a shore-based team of 1000 and more than 7,000 highly qualified seafarers, serving nearly all vessel segments.
World Link Communications
World-Link Communications Inc. delivers cutting-edge connectivity solutions to the maritime industry. We provide satellite based mobile communication services that enhance the competitive edge of our customers.  With 30 years of experience the Company maintains long term partnerships with ship owners and ship managers.  Our largest customer, a fleet manager of 650 vessels, is a partnership of more than 20 years. We innovate, develop, and support smarter software, cost effective hardware and network based connectivity solutions to deliver the latest in Maritime Cyber-security, Vessel connectivity & Satellite bandwidth optimization, and Crew welfare. Our technical support team attends to vessels' needs around the clock and around the world. Our certified engineers support a fleet of more than 1800 global trading vessels. We serve vessels in the merchant fleet, research, and oil & gas support sectors. We are an independent mobile satellite service provider, maintaining strong vendor relations with satellite operators and hardware manufacturers including Inmarsat, Intellian, and CISCO, among others. Our satellite connectivity solutions use bandwidth from Inmarsat, Iridium, and Global Eagle among others to deliver the most effective solution to our customers. We work with our customers to harden their fleet cyber-security posture, optimize satellite communications onboard their vessels, and enhance their crew welfare services to improve their competitive edge.
The 2021 CAREER4SEA Forum took place virtually on December 15th, 2021, focusing on ways to invest in the maritime workforce of the future and develop their skills, considering the technological transformation and the key trends of the market.
The event was organized by SAFETY4SEA having as lead sponsors the following organizations: MacGregor and SQEMARINE. Other sponsors were: ABB, American Club, ARCADIA SHIPMANAGEMENT CO. LTD, Blue Planet Shipping Ltd, Bureau Veritas, Capital-Executive Ship Management Corp., Capital Gas Ship Management Corp., Capital Shipmanagement, CR Ocean Engineering, Döhle Seafront Crewing (Manila) Inc., Dorian LPG, Eastern Mediterranean Maritime Limited (EASTMED), ERMA FIRST, EURONAV, Green Jackobsen, Latsco Marine Management Inc., MarineTraffic, Metropolitan College, OCEANKING, Palau International Ship Registry, RINA, RISK4SEA, SHIP MED CARE, Sun Enterprises Ltd, The Swedish Club, Synergy Group, THOME GROUP, Tsakos Group of Companies, UK Club, WALLEM, World Link Communications.
As digitalization continues to evolve, the shipping industry faces ongoing challenges, including keeping pace with technology, adapting to changes and meeting the growing demands of stricter regulations. To respond to these developments successfully, industry requires a diverse, multidisciplinary, and well-trained workforce and a strategy to attract new talents.
Panel #1 – Shipping Now & Tomorrow
Atty. Iris Baguilat, President, Döhle Seafront Crewing (Manila), Inc.; Mrs. Jillian Carson-Jackson, President, The Nautical Institute; Mr. Konstantinos Kyrou, Deputy DPA/CSO, HSQEE Officer, Capital Ship Management Corp.; Dr. Ioannis Lagoudis, Assistant Professor Dept of Maritime Studies, University of Piraeus and; Mrs. Elpi Petraki, President, WISTA Hellas, discussed about the key challenges for maritime professionals due to the pandemic and new trends.
Experts said that industry awareness, digital transformation, diversity & inclusion, environmental focus, mental health are the key trends that we are currently witnessing within the maritime industry. We are living in a fascinating era, they all agreed, and highlighted the many challenges arisen from the pandemic. In that regard, maritime professionals should learn to navigate through 'rough waters', to manage disruptions and thus we need to embrace diversity and be flexible and prepared in order to manage everything new that is coming up. This is actually an important lesson learned from the pandemic which demonstrated the power of collaboration and that shipping is resilient. Another new trend is ESG; the concept of ESG shows everything is inter connected; there are expectations that our industry should continue to support and therefore, we cannot see maritime as an individual industry. In this context, panellists discussed how the maritime is being seen by others and mentioned that many people still have not realized the value of our seafarers' work. As such, industry stakeholders need to join forces and continue their efforts towards. This is also vital for attracting new talents.
Considering the technological developments, there are significant opportunities for the young generation that come with challenges associated with new equipment used. In that regard, industry should focus on training and building confidence with the use of data and innovation. Since many kids are now very familiar with new technology, we need to emphasize more on adaptation. In essence, the matter is not how to use new technology but how to adopt the right mindset in order to use this technology to our benefit and acquire innovative thinking. Educational institutions have a mere responsibility on this challenge; as such, they need to understand key trends and provide the proper tools and research programs. What is more, experts emphasized on the importance of psychological safety to embrace new talents but also retain our seafarers as well as to take more actions towards diversity, inclusion and equality in order to ensure a motivated workforce.
Panel 2 – The perfect applicant
Mrs Vicky Apostolopoulou, Business Development Executive, School of Maritime Studies, Metropolitan College; Capt. Ioannis Besis, HSQE & Vetting Manager, Eletson Corporation; Mr. Simon Frank, Chief Human Resources Officer, Thome Group; Capt. Christos Gianneios , Crew Manager, Niovis Shipping Co. S.A.; Mrs. Areti Mystiroudi, HR Business Partner, MarineTraffic and; Capt. Bikramjit Sandhu, Crewing Recruitment Manager, Euronav focused on soft skills and online training challenges.
Experts of Panel 2 referred briefly to key trends and requirements for the perfect applicant for the maritime industry, highlighting the importance of soft skills. They also shared their experience with remote training, acknowledging that it is not easy; the more technical the course is, the more difficult the training becomes; however, the technology is in favour, offering many tools and advanced platforms. There are a number of challenges, but overall, given the pros and cons, at the end, the outcome is positive. Panellists said that in no way it will replace face to face training and many people would like to go back to classrooms. However, people are aware that online training gives the opportunity to get updated at first hand and resolves many practical issues. Furthermore, new platforms deliver online training courses in different languages, supporting the learning experience with time to prepare and Q&As. Experts agreed that technology is a pull and push in the market and gives solutions to several challenges and we are going to see much more options in the future. In that regard, the faster we adjust, the better it will be. The key issue to move forward though with  online training, is to consider how to ensure engagement and motivation.
Panelists also highlighted the importance of soft skills for the industry and agreed that it is now time to embrace these with training. Leadership, resilience, teamwork, situational awareness, communication are among the important soft skills which we need to focus on in order to deal with the new generation which comes with a new mindset and new set of requirements and skills. Overall, soft skills influence the way we work and interact with others and they are hard to acquire and develop because they need time and practice. Working through coaching can be an effective way of learning. Also, younger generation going onboard is familiar with technology and new roles will emerge. Technology cannot replace soft skills but mainly technical skills. Digitalization and automation are transforming onboard and ashore the industry. The challenge is the quick pace of this transformation and thus, creativity, innovation and forward thinking are vital in order to adapt. Furthermore, problem solving and teamwork will help to remain productive and overall, we need to think out of the box and produce innovative ideas for a new approach. Closing the panel, experts said the industry has many sectors and it is a great place to be, offering many exciting career options, suggesting to young people to embrace diversity and be prepared to invest in knowledge and self-development.
Panel 3 – Life Onboard
The panel gathered Mr. Yrhen Bernard Sabanal Balinis, Ordinary Seafarer (O/S) MRIN, AMNI, SIMarEST; Capt. Megas Giannakopoulos, Master, Euronav; Capt. Dimitrios Melas, Master, Angelicoussis Group; Capt. Kostas Strikos, Master, Angelicoussis Group and; Capt. Stylianos Zygouris, Captain Class A', Eastern Mediterranean Maritime Limited, who shared their personal experience from their career at sea, challenges faced with the COVID-19 crisis and lessons learned from working at sea. Citing their personal story, they touched upon the connectivity issue and challenges with cooperation with different personalities onboard to highlight that adaptation and flexibility are key requirements while to be open minded and embrace diversity are prerequisites. They also gave advice to young people who would like to follow a career at sea and mentioned what makes them to be motivated everyday, making work and life at sea such an exciting experience, despite all difficulties.
Panel 4 – Shipping industry as an attractive working environment
Capt. John Dolan, Deputy Director/Loss Prevention, Standard Club; Mrs. Vasso Kaperoni, Crew Manager, Stealth Maritime Corporation; Mrs. Aggeliki Saranti, Crewing Recruitment Officer, Euronav; Dr. Luiza Shahbazyan, Founder, The Pivot Company; Capt. Sokratis Tigkos, Crew & Marine Manager, Omicron Ship Management Inc. and; Ms. Christina Tsimpouklidi, Claims Assistant, American Club suggested ways to make shipping an attractive industry for the new talents.
Experts of this panel noted that we are living in challenging times but also very exciting as there are many opportunities available for innovation and investments within the maritime industry. This is actually a key message for new people who would consider joining the maritime industry. Albeit the difficulties due to COVID-19, critical issues, i.e. decarbonization, digitalization, cyber security, are creating opportunities and many options for new joiners. Experts also referred to the digital transformation, highlighting that technology is making the industry more sophisticated and the ships more automated. Overall, the world is changing and shipping follows; therefore, we need to adjust to and gain new knowledge and experience. Especially, after COVID-19 era, many things will be different. Panelists briefly mentioned the difficulties faced due to the pandemic restrictions but they concluded that this crisis actually reflected how resilient industry is shipping, giving an optimistic outlook for any future challenge.
Referring to future trends, experts agreed that ESG is an emerging topic to focus on but still needs time to define its dimensions and find a new balance. Shipping responds to demand and the market now demands ESG since customers are becoming more and more conscious of how the final products were received. Therefore, if a company wants to be sustainable, ESG is an integral part of its business. What is more, industry should focus more on diversity; apart from gender, diversity has to do with the age, race, sexual orientation. Diversity exists in shipping, take for example the crew of a ship. In order to move forward, we should be open minded and able to attract people who are capable to contribute to the industry, embrace and accept the differences. But first and foremost, we need to overcome several stereotypes. It is a big step from being a diverse industry to being an industry that takes advantage of diversity. Shipping is vital to embrace diversity for resilience, sustainability and prosperity, they also highlighted. Concluding the discussion, all experts advised the young generation to invest in continuous learning and self development, have curiosity and love for what they do. In addition, a high sense of integrity, flexibility and open mindset are vital to move forward.