2021 SMART4SEA Virtual Forum
The 2021 SMART4SEA Virtual Forum is scheduled on Wednesday 24th of February 2021!
This is a PRO BONO/ NON PROFIT event aiming at a target group of more than 500 Delegates / 250 Organizations (Mainly Safety, Technical, Operations, marine departments of Shipping Operators and relevant associated Industry Organizations).
For more information about the 2021 SMART4SEA Virtual Awards, please click here.
SCHEDULE
Opening Keynote Address – 09:00 GMT / 11:00 Athens / 17:00 Singapore
Mr. Ronald Spithout, President of Inmarsat Maritime – Digitalisation Uncovered
Panel #1: Digital Shipping – 09:20 GMT / 11:20 Athens / 17:20 Singapore
The pandemic is regarded widely as a digital accelerator. Since COVID-19 outbreak, we witnessed a rapid migration to digital technologies in all industries and sectors. The speed of this change is unprecedented: digital is key to shipping industry as well, and the next normal to follow. In fact, for shipping organizations, the continuity of operations critically depends on their digital capabilities.
How has the pandemic transformed shipping business and the industry?
What are the barriers and drivers for the digital transformation within the industry?
What does the industry need to start doing differently in order to prepare for a smarter and digitalized future?
Megatrends in Technology, IOT, Connectivity, Big Data & Analytics: How are things going to be shaped? What will happen next?
Mr. Ronald Spithout, President of Inmarsat Maritime
Mr. Georgios Plevrakis, Director, Global Sustainability, ABS – Applications for Energy Efficiency & CBM
Mr. Tom Evensen, Regional Category Manager Hull Performance, Jotun – Technological Developments – HSS
Capt. Vikrant Sharma, Lead Business Development, Digital Officer, ShipDC, IoS-OP (Internet of Ships Open Platform)
Mr. Stavros F. Papageorgiou, Operational Technology & Energy Manager, Management Representative for Energy Management System, LATSCO Marine Management
Mr. Panos Theodossopoulos, Chief Digital Officer, Oceanking – Digitalization 2.0: A holistic approach
Panel #2: Smart Shipping Applications – 11:00 GMT / 13:00 Athens / 19:00 Singapore
The discussion of the digital transformation is not new. Shipping industry managed to switch from the traditional way of operations into a modern and smart environment; Although, digitalization was firstly met with skepticism, now industry acknowledges that new technological developments are key to improving efficiency in every front.
Which parts of the industry are moving towards the right direction and which parts are stack?
What should the industry need to start doing differently in order to prepare for a smarter and digitalized future?
How is digital technology changing the seafarers and ashore staff roles? What changes can we expect in the new decade?
What should be the industry priorities to provide for digital applications for shipboard use?
Mr. Valentinos Steliou, Product Manager, Safebridge – Digital Assessment of soft skills
Mr. James Lee, Business Development and Solutions Manager, Digital Learning-Head of Academy, Wärtsilä Voyage –  Maritime Training – Getting Smarter
Mr. Arild Risholm Sæther, Head of Business Development, NavFleet, Navtor – Shipowners everyday challenges
Mr. Dimitris Zisimopoulos, Business Development Manager, RINA – Electronic log Books for Shipboard Use
Mr. Zois Dagkaris, Procurement & Logistics Manager, Euronav – Digitalization & Procurement
Panel #3: Cyber Resilience – 13:00 GMT / 15:00 Athens / 21:00 Singapore
Cyber has been the new normal due to the pandemic. In fact, the COVID-19 crisis has reshaped the cyber-threat landscape around the globe as well as in the maritime industry. 2021 signals a new era for cyber security from a regulatory perspective, but in order to succeed, cybersecurity awareness must transcend the whole industry and touch upon every front.
What short of implication should be expected with respect to cyber resilience? Are there any lessons to be learned from other industries?
With the Cyber regulation is in place, was then transition smooth and what should we expect within the next couple of years?
Is the regulatory regime for cyber security adequate; do we need more regulation, self-regulation or best practices?
How can we enhance cyber awareness to seafarers and ship owners/ operators and manage risk?
Mr. Simon Fotakis, Chief Technology Officer, Tototheo – From social distancing to corporate distancing: The risks of not having a good cyber security strategy
Mrs. Olga Karali, Business Development Manager, DNVGL – Cyber Security & Digital Tools
Mr. John Wilson, Loss Prevention / Technical Services – Asia, American Club  – Internet Onboard Ships & Shipboard Connectivity
Mr. Derek Rose, Deputy CIO and Group Head of IT, V.Group
Zois Dagkaris, Euronav, Procurement & Logistics Manager
Zois Dagkaris is the Group Procurement and Logistics Manager of Eurovan's affiliates. He joined company's Technical department as Technical Superintendent in 2009, progressing in various positions (Offshore Senior Project Engineer, Head of Energy Management acting also as Fleet Manager) prior assuming his current role in September 2016. Prior joining Euronav he worked for nine years in Thyssenkrupp Marine Systems as Project Manager. He studied Mechanical engineering in the National Technical University of Athens and has also an MBA from University of Piraeus.
Tom Evensen, Jotun, Regional Category Manager Hull Performance
Tom H Evensen is a former officer in the Royal Norwegian Navy. He served as Chief of Supplies on a coastguard vessel and has spent 5 seasons at sea. Having studied in Norway, Germany and the US he holds a Master of Science in Business and Economics. After graduation he joined Northern Europe's largest consultancy company, Tieto. His primary focus being projects related to IT-systems development. He then moved into telecommunications, working as Export Manager for a company producing various accessories related to the mobile industry. Prior to his career in Jotun he worked for 7 years as Regional Sales Manager for a company within the building and construction industry. In 2009 he joined Jotun as Product Manager for the SeaQuantum range, then progressed to Group Category Manager for the Antifouling department and in 2011 he joined the Hull Performance Solutions team as Sales Director. In early 2018 he was assigned the role as Deputy Project Manager for the Hull Skating Solutions project (HSS) and held that position until the solution was launched in May 2020. In early 2021 he took on the position as the Regional Category Manager Hull Performance for Western Europe and Scandinavia.
Simon Fotakis, Tototheo, Chief Technology Officer
Simon Fotakis is the Chief Technology Officer of Tototheo Maritime. He's accountable for the entire Information Technology Services spectrum, ranging from Software Development, Satellite Communications to Infrastructure and Information Security. Simon is a business focused technology leader, with a 20 year+ track record forged with some of the world's leading E-Commerce retailers, mainly headquartered in London, UK. His background is technology centric, with emphasis on leadership, team management and strategy, focused on operations, infrastructure and information security. Simon has previously managed large, multi-cultural, geographically dispersed teams and drafted business aligned strategies sustaining revenue growth to €6bn pa while maintaining a 'customer first' approach to service management. He has a Bachelor's degree in Electronic & Communications Engineering that covers topics such as satellite communications, is an associate member of the IEEE (Institution of Electrical & Electronic Engineers) and holds the CISSP certification attesting to his expertise in all Information Security domains.
Olga Karali, DNVGL, Business Development Manager
Olga Karali currently acts as Business Development Manager for DNV GL Piraeus office of the DNV GL region South East Europe, Middle East & Africa. Olga holds an M.Sc in Naval Architecture and Marine engineering from the National Technical University of Athens (NTUA), with more than 25 years of experience in maritime, having worked mostly in the class sector. Starting her career from NTUA's Section of Materials Science and Engineering laboratory of  the Chemical Engineering Department, she continued in the Hellenic Registry of Shipping, working in a variety of departments such as, the World Wide Technical support  Department Surveyor- Classification and Certification-Control Department Surveyor. Olga also worked for Bureau Veritas Hellas S.A. for more than 14 years as Marine Operational Center surveyor for Black Sea & Adriatic Zone, covering various additional responsibilities, like, providing technical support/assistance to ships and managing companies for class Rules & Regulations, IMO Conventions and more.
James Lee, Wärtsilä Voyage, Business Development and Solutions Manager, Digital Learning-Head of Academy
James Lee is Business Development and Solutions Manager, Digital Learning at Wartsila Voyage. James also heads the Academy at Wartsila Voyage, leading a digital transformation across blended learning solutions for both onboard and simulation customer training. James has worked in the training, learning and education sectors for over 20 years. His experience spans both B2B and B2C in technical, higher and corporate education. His expertise is centred on designing, scaling and commercializing digital and blended learning across multiple industries. Enjoying a global career, he has lived in the Middle East, Asia, Europe and the US. Born in Australia, James is now based in the UK. His passion is leveraging and commercializing technology to drive and scale great learning experiences that will improve the performance of individuals, teams and entire organisations.
Stavros (Steve) F. Papageorgiou, LATSCO Marine Management, Operational Technology & Energy Manager, Management Representative for Energy Management System
Steve studied Physics in Athens, where he received his Bachelor of Science (B.Sc) from the National University of Athens and he holds three Master of Science Degrees (M.Sc): in Electronic Physics & Radioelectrology from the National University of Athens, in Space Science & Technologies from the National Observatory of Athens and in Banking & Finance from the University of Piraeus. Currently, he is a PhD candidate in the Physics Department of the National University of Athens, with main research interests in free-space optical communication. He works since 2017 for LATSCO Marine Management Inc and from March 2019, he is the company's Operational Technology & Energy Manager. Organized, self-motivated and dynamic with excellent communication, management skills and strong ability to motivate others.
Georgios Plevrakis, ABS, Director – Global Sustainability
Georgios Plevrakis serves as ABS Director for Global Sustainability, based in Athens, Greece. In his current position, Plevrakis is responsible for helping owners and operators develop fuel and operational strategies to meet sustainability goals. Before joining ABS, Plevrakis worked in a number of roles spanning power generation manufacturing to classification services. Previous roles include serving as Business Development Manager for a Class Society and Head of Power Plants and Turbomachinery and Marine New Buildings Manager for MAN Diesel & Turbo covering Greece, Cyprus, and the Balkan Region. Plevrakis holds an MEng in Mechanical Engineering from the National Technical University of Athens and an MBA from the Athens University of Economics and Business.
Derek Rose, V.Group,  Deputy CIO and Group Head of IT
Derek Rose joined V.Group in March 2019 and is the Deputy CIO and Group Head of IT. Derek has an MBA in Technology and has over 20 years' experience in global IT, including cyber security, service management, application and infrastructure support and design, of which 15 years have been in management of technical teams, customer engagement, IT advisory and digital transformation. Prior to joining V.Group, Derek held senior positions at Arnold Clark, Police Scotland and Barclays.
Arild Risholm Sæther, Navtor, Head of Business Development – NavFleet
Arild Risholm Sæther is Head of Business Development – NavFleet at NAVTOR. Before joining NAVTOR he was the CEO and Sales Director of ProNav, a subsidiary of Japan Radio Company (JRC) in Norway, and responsible for distribution of navigation- and communication equipment in the northern European countries. He has also a background from the Royal Norwegian Navy, serving there for 12 years as commanding officer (captain) on high-speed crafts, responsible for the practical education and certification of new commanding officers in addition to other positions. With over 25 years in the maritime world he still has a burning passion for navigation.
Capt. Vikrant Sharma, ShipDC, Lead Business Development, Digital Officer
Capt Vikrant Sharma is the Lead Business Development and Digital Officer at the Ship Data Center (ShipDC), a subsidiary of the ClassNK. After completing the Pre-sea training from T. S. Chanakya in 1998, he joined the Shipping Corporation of India – India's flagship carrier. Between 1998-2010 he sailed in various capacities of deck officer before taking command in 2010. From 2010-2014 Capt. Sharma worked with the Tokyo based Ship owning/ management company. At the Japanese company, he was overseeing Marine and HSE for the safe ship operations. From 2014-2016 he completed an MBA from Hitotsubashi University (Tokyo) and London Business School (London). He majored in business strategy, corporate finance, and knowledge management. In 2016 he joined ClassNK Innovation Development Division. At ClassNK, he developed a new certification business for the carbon emission from ships (EU MRV). He represented ClassNK in the European Commission for the EU MRV. He also promoted sustainability and ESG in shipping. In 2020, he joined ShipDC. The main objective of ShipDC is to provide infrastructure to the maritime industry for collecting and analyzing the data generated by vessel (navigation data, sensor data of machinery, VDR and Datalogger, etc.) onshore for improving vessel safety and efficiency. At the ShipDC, Capt. Sharma is promoting the Internet of Ships Open Platform (IoS-OP) services. The IoS-OP services objective is data standardization, data collection, data distribution, data ownership, and data utilization in a fair and transparent manner for data-driven innovations.
Ronald Spithout, Inmarsat, President – Maritime
Mr Ronald H. W. Spithout currently serves as President, Inmarsat Maritime. Spithout was appointed in October 2014 to oversee global maritime activities for Inmarsat, the leading provider of global mobile satellite communications services. Prior to joining the maritime business unit, he served as President, Inmarsat Enterprise. In this role, held since 2012, Spithout had global responsibility for sales, including accountability for P&L, strategic direction and partnerships for enterprise markets, including Energy, Media and Commercial. Spithout came to Inmarsat from Stratos Global, which had been acquired by Inmarsat in April 2009 and then restructured under the Inmarsat brand in January 2012. From July 2006 through December 2011, Spithout was Senior Vice President, MSS Marketing and Sales, Worldwide, for Stratos Global. He held global responsibility for the MSS marketing and sales organization, including accountability for P&L, strategic direction and partnerships, the company's distribution network, and the evaluation of new technologies to enhance and complement Stratos' core offerings. Prior to that, he handled Stratos MSS Sales for all countries except North America. He came to Stratos from Xantic B.V., a satellite communications company headquartered in The Netherlands, which was acquired by Stratos in early 2006. At Xantic, Spithout served as Executive Vice President Marketing and Sales and was previously responsible for Xantic's Network and Service Operations, including the Land Earth Stations and its customer service activities. Spithout, who began his career in the telecommunications business in the late 80s, held various sales positions for KPN (the Royal Dutch Telecom Operator) in the Netherlands and has held numerous positions with several of KPN's JV companies including business accountabilities for KPN's Asia market out of Singapore, operations for PanTel in Hungary, and marketing and sales for Ratelindo in Indonesia. Spithout holds a degree in electrical engineering from HTS-Rotterdam, the Rotterdam Institute for Technology. He also served in the Dutch military as a reserve Lieutenant in the Dutch Cavalry.
Valentinos Steliou, Safebridge, Product Manager
Valentinos Steliou is the acting Product Manager of the SafeLearn and SafeMetrix product lines of Safebridge. Valentinos has 15 years of experience in developing smart business solutions and focusing on excellent customer experience. For the last 5 years, he is leading a diverse and cross-functional team at Safebridge, which collectively works to deliver outstanding online training and assessment products that meet the maritime industry's modern-day needs. His primary vision and purpose are to conceive, design, and deliver innovation to the way companies can ensure, and seafarers can manage and acquire continuous professional development.
Panos Theodossopoulos, Oceanking, Chief Digital Officer
Panos Theodossopoulos, Chief Digital Officer at Oceanking, has worked for the past 7 years in the area of digitalization for the maritime sector, in both technical and commercial aspects. With more than 25 years of management experience, he has held several leadership positions in Sales, Business Development, Services and Marketing, in the ICT sector, both in Greece and abroad. He has served as Director of Public Sector Sales and Director of Technology at Microsoft Hellas, where he worked for eight years and, more recently, he was the CEO of Propulsion Analytics for more than 4 years, where he was also the Co-Founder. He holds an M.Sc. in Mechanical Engineering from Tufts University, Boston, and a Ph.D. in Mechanical Engineering from Imperial College, London.
John Wilson, American Club, Loss Prevention / Technical Services – Asia
John has spent 37 years working worldwide in the maritime, legal and insurance industries, alongside colleagues of many nationalities and skill sets, which has enabled him to gain considerable experience of the relevant technical, commercial and cultural issues of the international maritime business. His 15 year career at sea began as a deck trainee, rising to Chief Officer. He sailed worldwide on a variety of vessels, gaining a Class 1 Deck Master Mariner (UK) Certificate of Competency, and endorsements for oil and liquefied gas cargoes, followed by an MSc in Maritime Operations, ISM /ISO Auditor qualifications, and Fellowship of the Institute of Chartered Shipbrokers and The Nautical Institute. He began his shore based career in Hong Kong in 1997 as a marine consultant surveyor and Lloyd's Agency manager, spanning a total of 12 years in two spells, as well as 5 years as a marine investigator at an international law firm, before joining SCBMCS Ltd in 2014 as Director of Technical Services, Asia, for the managers of The American P & I Club in their Hong Kong office.Between 2011 to 2016, he was a member of the Hong Kong Government Pilotage Advisory Committee (PAC), Pilot Examination Board, and Pilot Disciplinary Board. John has conducted surveys and investigations in Asia and further afield on numerous types of vessels involving various cargoes and incident types, including major casualties and pollution incidents, salvage and wreck removal, producing expert reports for claims settlement, arbitration, and court proceedings in the UK and Hong Kong. He has is engaged in investigating incidents and resolving claims, and providing survey, technical and loss prevention advice, as well as developing and presenting training workshops for crew members and shore based staff of maritime companies on a variety of maritime and insurance related topics, including cyber risk and technology in shipping.
Dimitris-Alexandros Zisimopoulos, RINA, Business Development Manager
Dimitris-Alexandros Zisimopoulos is a Mechanical Engineer and obtained a M.Sc. in Marine Technology and Science from NTUA. He has worked 6 years for MAN Energy Solutions, the last 2 of them Sales Manager for Greece, Cyprus and Israel. Presently holds the position of Business Development Manager at RINA Hellas Ltd. He joined RINA early 2019, where he is in charge of the Marine Digital Solutions responsible for Southern Europe & Africa Area.
Lead Sponsors
Inmarsat
A call home from the middle of the ocean, a lifeline when disaster strikes, a safely routed flight, a mission-critical ops report. Our world-leading satellite communication networks touch every aspect of life. Inmarsat has led the way in global mobile satellite communications for over 40 years. We solve the toughest connectivity challenges of our customers, anywhere in the world. Working with our global network of partners, we have all your satellite communication needs covered – today and far into the future. By continually developing and delivering innovative services and solutions, we connect people to a better future. From connected cities, ships and planes to remote IoT operations, we answer the ever-growing need for reliable mobile communications.
MacGregor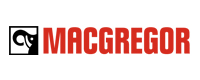 MacGregor is a family of innovators. By offering engineering solutions and services for handling marine cargoes and offshore loads we make the sea more accessible, safe and reliable for those whose livelihood depends on the changing conditions of the sea. To enable that we have a variety of strong product brands and committed experts with a passion for solving challenges – and the power of the sea is sure to provide those.
SQEMARINE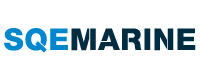 SQE Marine is a leading provider of Safety, Quality and Environmental Solutions providing Consulting, Training and Information products in these areas. We have been successfully providing a product and service range to more than 1,200 clients (based in 75+ countries) over the last 20 years, operating a DNVGL Certified Training Center and a LR ISO 9001 certified management system.
Strong enough to provide immediate response and feedback to all client queries and needs, we provide a range of competitively priced services and timeliness for product / service delivery; we provide foolproof products and services to ensure full after sales support for as long as necessary. Last but not least, technical competence is the core of our management system & operations.
Our vision is to be a leading world class corporation that provides reliable maritime solutions in the areas of Quality, Health, Safety, Environmental, Crisis, Security, and Risk Management. Our mission, therefore, is to provide real life, effective and efficient maritime solutions range including Consulting, Training and Information provision in order to maximize client benefit and minimize risk.
Sponsors
ABB
ABB is a leading global technology company that energizes the transformation of society and industry to achieve a more productive, sustainable future. By connecting software to its electrification, robotics, automation and motion portfolio, ABB pushes the boundaries of technology to drive performance to new levels. With a history of excellence stretching back more than 130 years, ABB's success is driven by about 110,000 talented employees in over 100 countries.
ABS
ABS is committed to setting standards for safety and excellence as one of the world's leading classification organizations. In a constantly evolving industry, ABS works alongside its partners tackling the most pressing technical, operational and regulatory challenges so the marine and offshore industries can operate safely, securely and responsibly. Positioned in 200 offices in 70 countries around the world, the ABS network of surveyors, engineers, technical specialists and support staff are committed to helping our members and clients achieve success. We provide traditional classification services as well as on-the-ground technical services in asset performance, energy efficiency, environmental performance and life cycle management. With a passion for making the world a safer place, while also delivering practical and innovative solutions, we stand ready to assist and advance the marine and offshore energy industries.
American Club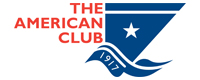 American Steamship Owners Mutual Protection and Indemnity Association, Inc. (the American Club) was established in New York in 1917. It is the only mutual Protection and Indemnity Club domiciled in the United States – indeed, in the entire Americas. The Club is a member of the International Group of P&I Clubs, a collective of thirteen mutuals which together provide Protection and Indemnity insurance for some 90% of all world shipping. Protection and Indemnity insurance (commonly referred to as "P&I") provides cover to shipowners and charterers against third-party liabilities encountered in their commercial operations. Responsibility for damage to cargo, for pollution, for the death, injury or illness of passengers or crew and for damage to docks and other installations are examples of typical exposures. Running in parallel with a ship's hull and machinery cover, traditional P&I such as that offered by the American Club distinguishes itself from ordinary forms of marine insurance by being based on the not-for-profit principle of mutuality where Members of the Club are both the insurers and the assureds.
Blue Planet Shipping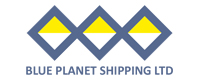 We are focused on providing our clients with exceptional technical and commercial ship management services. Having developed a deep understanding of the highly competitive shipping industry over the years, we seek to increase value and improve performance by offering the best possible resources, technology and network. Established mainly as a crewing office, Blue Planet Shipping grew steadily over the years to provide our clients with the full portfolio of ship management services. Our clients are third generation Greek shipping families originating from the island of Chios.
BUREAU VERITAS
Bureau Veritas is a "Business to Business to Society" services company. Our mission is to shape trust between businesses, public authorities and consumers. As a world leader in audit and certification services, we support our 400,000 clients to be more efficient, more methodical and more trustworthy in their journey towards more sustainable business and a more sustainable world. Sustainability is embedded into our strategy, our entire organization, and across all our businesses. With our expertise, we serve our clients to meet the challenges of safety, the environment, social responsibility and product or service quality all along the chain. We support our clients in their selection of resources and during production. We offer expertise at every point in the supply chain, from raw materials sourcing to product use. Bureau Veritas is there for Buildings & Infrastructure clients during construction and refurbishment work. And we're playing a vital support role in the field of New Mobility. Bureau Veritas strives to accompany all clients in delivering their sustainability strategy, and meet the expectations of their employees and stakeholders. Through our green line of services & solutions, we empower organizations – both private and public – to implement, measure and achieve their sustainability objectives.
Capital-Executive Ship Management Corp.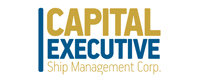 Capital-Executive Ship Management Corp. ('Capital-Executive') currently operates a fleet of 23 vessels including 5 modern bulk carriers and 18 container carriers with a total dwt of  tons approx. The fleet under management includes vessels of Nasdaq-listed Capital Product Partners L.P. The Capital-Executive team has extensive experience in managing various vessel types and sizes. The Company offers comprehensive services in every aspect of ship management including: safety and technical management, claims & insurance, bunkering, risk assessment, newbuilding design and supervision, IT services, accounting, financial management and other administrative functions, as well as in-house human resources management, such as crewing and personnel training with state-of-the-art technology.
Capital Ship Management Corp.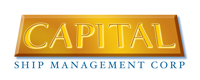 Capital Ship Management Corp. ('Capital') is a distinguished oceangoing vessel operator, offering comprehensive services in every aspect of ship management, currently operating a fleet of 52 vessels including 45 tankers (10 VLCCs, 3 Suezmaxes, 5 Aframaxes, 26 MR/Handy product tankers and 1 small tanker) and 7 LNG Carriers with a total dwt of 5.94 million tons approx. The fleet under management includes vessels of NYSE-listed Diamond S Shipping Inc. Capital has extensive experience in managing various vessel types and sizes including all tanker segments (VLCC, Suezmax, Aframax/LR2, Panamax/LR1, MR/Handy and small tankers), dry bulk segments (Cape, Panamax, Handymax and Handy), as well as OBOs and containers.
CR Ocean Engineering LLC
For over sixty years, CR engineers have provided solutions for those who face the challenge of efficient resource utilization and the responsibility for meeting the most stringent emission standards.  While current and proposed regulations call for swift compliance, the imperative of efficient resource utilization has become standard operating procedure throughout the world.  Regardless of the pollutant or the industrial source, our team has demonstrated the engineering knowhow and applications experience to design and manufacture systems to meet the most demanding performance requirements. CR Ocean Engineering LLC is an enterprise formed for the specific purpose of bringing those resources to bear on the challenge of exhaust gas emission control at sea. CR Ocean EngineeringLLC offers its proven exhaust gas scrubbing technology as an economic alternative to the high priced low sulfur fuel. Our systems provide the necessary reliability and the assurance of meeting the 0.1% Sulfur fuel equivalency when burning high-sulfur lower cost fuels. CR Ocean Engineering exhaust gas scrubbing technology is ideal for cruise ships, ferries, bulk carriers, containerships, RoRo and others.
DNV GL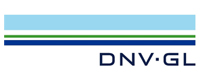 DNV GL is the world's leading classification society and a recognized advisor for the maritime industry. We enhance safety, quality, energy efficiency and environmental performance of the global shipping industry – across all vessel types and offshore structures. We invest heavily in research and development to find solutions, together with the industry, that address strategic, operational or regulatory challenges. With 12,000 of the world's ships and mobile offshore units in our fleet, we have unmatched technological experience in all ship and mobile offshore unit segments. A dense surveyor network offering local service from 350 offices in more than 100 countries. In addition to classification services, we help customers improve the cost-effectiveness and availability of their fleets with a broad range of advisory, training and software services.
More on DNV GL – Maritime:
3,700+ employees in the global maritime industry
Headquartered in Hamburg, Germany
Principal design approval centres: Hamburg, Germany and Høvik, Norway
Additional plan approval centres: Busan, South Korea, Shanghai, PRC and in Kobe, Japan, Gdynia, Poland
Dorian LPG
Dorian LPG is a pure-play LPG shipping company and a leading owner and operator of modern VLGCs. Dorian LPG currently has four modern VLGCs and one pressurized LPG vessel on the water. Dorian LPG has 18 ECO VLGC newbuildings due for delivery in 2014, 2015 and 2016 from HHI and Daewoo Shipping and Marine Engineering Ltd., including the 13 that it acquired from Scorpio Tankers. Dorian LPG has offices in Connecticut, London, and Piraeus.Dorian LPG is incorporated in the Republic of The Marshall Islands.
Eastern Mediterranean Maritime Limited (EASTMED)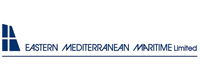 EASTMED is a ships management company with head offices in Glyfada (Athens), Greece. Presently the company has under management 78 vessels, employs 200 shore based personnel and a further 3000 seagoing staff. The fleet comprises of 29 tankers, 39 dry bulk carriers and 10 container ships, adding up to a total DWT capacity of 7.2 million tons. Principally both the tankers and the dry cargo vessels are employed on the spot market and occasionally will enter into short period charter agreements on a number of ships of the fleet.
The following overseas companies are employed as exclusive agents of EASTMED:
Intermar Chartering (UK) Ltd. in London, U.K.: Covers the London chartering market.
Eastern Mediterranean Manning Agency in Manila, Philippines: Directly selects, trains, and employs Filipino Masters, Officers, and Crew exclusively for the vessels under EASTMED's management.
EASTMED was granted by Lloyd's the ISO 9001, ISO 14001 and OHSAS 18001 certification in December 2010 and is in the process of being certified with ISO 50001 within 2016. EASTMED is presently a member of BIMCO, INTERTANKO and INTERCARGO, thus joining forces for improved standards in the industry. EASTMED voluntarily participates to AMVER reporting system, operated by the US Coast Guard for promoting safety of life and property at sea. Managed vessels are honored with AMVER awards on an annual basis.
ERMA FIRST
ERMA FIRST, a reliable partner for shipyards and ship-owners over the years, is investing in continuous R&D to manufacture new products according to the future needs of the market. We are committed to carry on delivering on time, commissioning on time, maintain our 100% successful commissioning and providing 24/7 technical support and troubleshooting. Our goal is to keep the same level of consistency by keeping our promised results and always strive to exceed our clients' expectations.
Green Jakobsen
Green-Jakobsen A/S is a maritime consultancy offering ship owners, operators, ship management companies and maritime entities a unique combination of skillsets that encompasses all aspects of managing the human factor in shipping. Our approach is to analyse, diagnose and then improve the safety mindset, leadership and human resource performance of people on shore and at sea. Our combined decades of experience with proven, custom-made programs is the foundation of our work. By balancing industry knowhow with out-of-box thinking, we transform strategy into daily work by using tangible tools which we implement alongside our customers on board and in the office. We are a group of people who combine our academic, seafaring and business experience and we are based in Copenhagen, Manila, Athens and Mumbai, with some 30 employees in total.
Our areas of expertise are:
Maritime safety performance – reducing LTIF, providing strong tools and methods to support the safety initiatives and focus on behaviour and actions
Maritime leadership – training leaders to fulfil the performance driving role, providing knowledge and tools to act as competent leaders on board and ashore
HR performance and management – linking the management and development of people and their competencies with leadership skills and safety performance
Soft skills courses – offering a wide range of subjects for company specific courses and seminars
Measure and develop safety performance – strengthening a proactive safety culture in an ongoing cycle in a plug-and-play solution including on board training and development
www.green-jakobsen.com and www.safety-delta.com
JOTUN
The Jotun Group is a matrix organization divided into seven regions responsible for the sale of Decorative Paints and Performance Coatings (Marine, Protective and Powder Coatings). The company has 40 production facilities and is represented in over 100 countries around the world. www.jotun.com. Jotun develops paint systems and products to protect and decorate surfaces in the residential, shipping and industrial markets. In the shipping market, Jotun's Hull Performance Solutions (HPS) is designed to make it easy to maximize hull performance and thereby reduce both fuel cost and greenhouse gas emissions. The solutions combine state-of-the-art antifouling and application technologies with reliable measurability and performance guarantees.
LATSCO
Latsco Shipping Limited was originally established in the 1940s when the company's founder, Captain John S. Latsis, first ventured into passenger and commercial deep-sea shipping. Spanning over 70 years of experience in the shipping industry, the company originally operated under the name "Petrola International S.A.". Throughout the years, the Group has operated a fleet of over 100 vessels, ranging from Ultra Large Crude Carriers (ULCCs) to dry cargo vessels. Today, as Latsco Shipping Limited, the company operates a fleet of 29 vessels on the water comprised of 18 product tankers and 11 gas carriers and has an orderbook of four Very Large Crude Carriers with expected deliveries in 2022. The company is headquartered in Monaco with offices in London and Athens.
MarineTraffic
MarineTraffic is the world's leading provider of ship tracking and maritime intelligence. We are dedicated to making actionable information easily accessible.Monitoring vessel movements is at the core of what we do. Building on a base of data gathered from our network of coastal AIS-receiving stations, supplemented by satellite receivers, we apply algorithms and integrate complementary data sources to provide the shipping, trade and logistics industries with actionable insights into shipping activity. With our main offices in the UK, Greece and Singapore, we continue to grow our presence in some of the world's leading maritime hubs, granting us direct access to the markets we serve. Our reach is truly global, enabling us to support the millions that use our service.Our mission to bring about transparency and meaningful change to the maritime world is underlined by partnerships with bodies such as the International Maritime Organisation, and The UN Conference on Trade and Development (UNCTAD). We also work closely with the world's leading ports, maritime companies and oil majors, on projects dedicated to improving efficiency and reducing environmental impact. Our culture of innovation, combined with our desire to consistently exceed expectations, is what drives our diverse, dynamic and entrepreneurial workforce. We set bold goals and are committed to making MarineTraffic a hub where the maritime industry connects and collaborates to create a more transparent and robust shipping ecosystem, and a greener, cleaner world.
NAVTOR
NAVTOR is a leading force in the provision of innovative e-Navigation solutions, and a total supplier of navigational products and services for the maritime sector. Through the application of cutting edge digital technology, NAVTOR's team makes life easier for navigators, while enhancing safety, transparency and efficiency for shipowners, ship managers and operators. The firm is headquartered in Egersund Norway, with sales offices and distributors located across the globe.
OCEANKING
OCEANKING is a leading marine engineering and commercial group serving the Greek and International maritime community as well as the Greek public and industrial sector. OCEANKING was founded in 1989 and operates in Piraeus – Greece as well as in Cyprus. OCEANKING employs qualified naval architects and marine engineers and is managed by Costas Hassiotis and Panos Yannoulis with a permanent staff presently consisting of 20 persons. Our experience covers the areas of ship design, ship construction and operation, shipbuilding methods and management, marine engineering systems, materials supply and management as well as logistic support. Our company follows strict quality procedures and is certified according to ISO 9001:2015 by Lloyds.
Palau International Ship Registry
Palau International Ship Registry (PISR) is one of the fastest growing registries in the world. By investing in advanced technology, highly experienced staff and building on a foundation of a fully electronic registry, PISR continues to provide the highest standards of administrative, legal, technical and support functions to ship-owners and managers. Having a set of unique SMART.Registry® tools and a dedicated Deficiency Prevention System – SMART.DPS® with greater operational and cost-effective flexibility for ship owners, PISR is redefining the Ship Registration service and proves that the world's oceans are big enough for a smart superior Flag of confidence that ship owners can trust and believe in. Our goal is clear and we are aiming to be one of the leading ship registries in the global shipping industry.  Through our SMART.Registry® we offer every ship owner regardless of their ship size a range of services through our online service applications and full Electronic Certification allowing us to provide smooth, faster, efficient and cost effective services.
RINA
With almost 160 years of experience across a wide range of industries, RINA is a multinational company that helps clients build strong, successful businesses. Through a global network of 3,900 talented professionals operating out of 200 offices in 70 countries, we support market operators across the entire lifecycle of their projects, whilst assisting them in renewing their products, technologies and services. Entrusting a project to us means being sure that everything will be taken care of, and our mindset allows us to apply a simple approach to complex situations. We promote a green approach to the Marine industry with a strong commitment to energy saving, emissions reductions and optimisation of fuel consumption.
RISK4SEA
RISK4SEA is an online intelligence platform providing PSC inspection analytics & benchmarking. Using big data analytics an ISM manager may benchmark his ships, fleet & company against industry standards and get a clear insight of his performance gaps and a roadmap to continually improve.
RISK4SEA provides several useful reports for specific time periods in order to help ISM Managers to:
– Identify possible weaknesses
– Find the current PSC status of a Country or Port that their managed vessels is going to trade
– Prepare to address local PSC requirements
– Benchmark their performance with other similar fleets and operators
Users may review the KPIs and inspection analytics for the last Quarter, last 4Qs or 12Qs (i.e. 3 years) or for a specific calendar year.
Safebridge
Safebridge was founded in 2009 and has since established itself as one of the global leaders in providing full-stack digital competency management solutions in the maritime industry. With more than 1300 clients across 90+ countries, the digital solutions of Safebridge have been utilized to advance the knowledge and competence of more than 240,000 seafarers to date. Following the strictest industry standards and legal regulations, Safebridge ensures the highest quality of its products and services, with cutting edge IT solutions for e-Assessment, e-Learning, and e-Certification for seafarers.
SHIP Data Center
Ship Data Center Co., Ltd. is a wholly owned subsidiary of international classification society ClassNK (Nippon Kaiji Kyokai) and was founded in December 2015. Although the collection of large amounts of diverse data onboard vessels during navigation has become possible through the development of information transmission technology, the collection and analysis process is currently being carried out individually, and the use of big data is still in development. While the integration of individually managed data is necessary for further data utilization, it is not necessarily an easy task due to problems such as high costs and security concerns. To address these kinds of challenges that the industry is facing, we, as a foundation for the big data of ships, operate our data center for the accumulation and storage of operational data and offer it to users with sufficient security. We strive to provide an environment in which unitarily managed data can be used at a low cost and maximize opportunities for big data utilization throughout the entire maritime industry.
The Swedish Club
The Swedish Club is a leading marine mutual insurer, headquartered in Gothenburg, Sweden, and with offices in some of the world's strategic shipping centres. Established in 1872, it is owned and self-managed and under the direct control of its members. All strategic decisions are taken by a Board of Directors drawn from the members. Our members make up an international community of front rank shipowners, who believe that quality comes first. Every member has met our demanding conditions of entry. These standards cannot be met without total commitment to quality. In return we provide insurance services of the highest quality; our members' premiums do not subsidise owners operating at lesser standards.Mutuality means that the Club's interests are identical to the interests of the members. Our mutual aims include the safe and pollution-free operation of vessels. Naturally, given the nature of shipping, it is impossible to eradicate all accidents. That is why we place such emphasis on service excellence in casualty situations. Our priority is to help the member solve the problem at hand as quickly as possible, so ensuring the vessel's swift return to trade. Our guiding principle in all things is a guarantee of fair and equitable treatment. This extends from the assessment of risk to the fixing of premiums and the settling of claims. The membership of The Swedish Club is a real community, actively engaged in sharing operational experience in the crucial areas of safety and loss prevention. In these and other areas, the Club acts as a facilitator, co-ordinating initiatives that benefit all members.
Tototheo Maritime
Tototheo Maritime specializes in innovative, efficient and functional solutions in the fields of digitalization, satellite and radio communication, automation and navigation systems. Headquarters are located in Cyprus and we have our own office in Greece and partner offices in Dubai and Singapore. Our vast experience in the maritime sector provides us with the unique advantage of in depth understanding of our customers' needs combined with our dynamic approach towards innovative technologies, thus allowing our clients to generate more value out of their daily operations. Tototheo Maritime operates in a connected dynamic and sustainable maritime sector, supported by reliable and efficient connectivity and innovative technologies – all underpinned by the Tototheo values. We conduct our business with honesty and transparency, offering equal terms of treatment without prejudice. Our team's foremost goal is to listen and confidently trek into the future while keeping a firm link to the present.
Tsakos Group of Companies
The Tsakos Group traces its origins deep in the passage of time, well beyond its almost half a century continuous activity and growth. It's roots can be found at the heart of the maritime tradition of Greece, in the metropolis of Greek shipping, the Aegean archipelago island of Chios.  For Captain Panagiotis Tsakos, the founder of the Group, going to sea was a natural course, a matter of destiny. Following a generations' long tradition in shipping, he advanced through the ranks of deck officer until he became a shipmaster and eventually a shipping executive. It was equally natural for him to lead a small group of investors on to the acquisition of  his first ship. Joined by his family and friends and prompted by his life time companion and wife Dr Irene Saroglou-Tsakos, he led that little company to its current size and diversity. With the active encouragement and support of colleagues and the active involvement of his children Nikolas and Maria, the company was fast expanded sustaining a steady growth through the  troughs highs and lows, of the industry . Tsakos Shipping and Trading S.A. was the first of the companies to comprise what now is known as the "Tsakos Group of Companies". Over the ensuing years, the Group established a number of affiliated and associated companies around the globe significantly expanding its shipping activities and world-wide operational capability while building a reputation of solid performance in reliable maritime transport services, thereby acquiring a strong reputation within the shipping industry as the preferred partner of choice for a wide range of entrepreneurs.
UK P&I Club
The UK P&I Club is one of the oldest P&I clubs in the world. It provides Protection and Indemnity insurance in respect of third party liabilities and expenses arising from owning ships or operating ships as principals. One of the largest mutual marine protection and indemnity organisations it insures over 200 million tonnes of owned and chartered ships from more than fifty countries across the globe.
WALLEM
The Wallem Group is a leading provider of technology driven maritime solutions, offering services supporting the complete lifecycle of a vessel from newbuilding supervision to end-of-life recycling guidance. Wallem's extensive portfolio includes asset management, crewing, training, ship management, safety and compliance management and agency services. As one of the largest and most experienced solutions providers globally, Wallem offers world-class support to shipowners by bringing its customer-centric and transparent approach to all aspects of fleet operation. Wallem combines technology and forward-thinking to deliver on safety, technical, and commercial performance without compromise. Wallem believes in collaboration to foster innovation in meeting future needs. Wallem operates globally with a shore-based team of 1000 and more than 7,000 highly qualified seafarers, serving nearly all vessel segments.
Wärtsilä Voyage
Wärtsilä Voyage transforms how vessels perform their voyage by leveraging the latest digital technologies to deliver a step-change in safety, efficiency, reliability, and emissions. We are committed to creating a Smart Marine Ecosystem, whereby every vessel can connect to digital services that make voyaging safer and greener. With the broadest Smart Marine portfolio in the market, we are well positioned to lead the industry towards becoming digitally connected across the entire value chain and to be the first partner of choice when leveraging the latest digital technologies.
World Link Communications
World-Link Communications Inc. delivers cutting-edge connectivity solutions to the maritime industry. We provide satellite based mobile communication services that enhance the competitive edge of our customers.  With 30 years of experience the Company maintains long term partnerships with ship owners and ship managers.  Our largest customer, a fleet manager of 650 vessels, is a partnership of more than 20 years.
We innovate, develop, and support smarter software, cost effective hardware and network based connectivity solutions to deliver the latest in Maritime Cyber-security, Vessel connectivity & Satellite bandwidth optimization, and Crew welfare. Our technical support team attends to vessels' needs around the clock and around the world. Our certified engineers support a fleet of more than 1800 global trading vessels. We serve vessels in the merchant fleet, research, and oil & gas support sectors.
We are an independent mobile satellite service provider, maintaining strong vendor relations with satellite operators and hardware manufacturers including Inmarsat, Intellian, and CISCO, among others. Our satellite connectivity solutions use bandwidth from Inmarsat, Iridium, and Global Eagle among others to deliver the most effective solution to our customers.
We work with our customers to harden their fleet cyber-security posture, optimize satellite communications onboard their vessels, and enhance their crew welfare services to improve their competitive edge.
2021 SMART4SEA Virtual Forum: Industry's smart priorities in the COVID-19 era
The SMART4SEA Virtual Forum successfully concluded on February 24th focusing on the implication of the pandemic in the short and long term and holding discussions on how the industry should work in creating a smarter future for shipping.
The event was organized by SAFETY4SEA having as lead sponsors the following organizations: Inmarsat, MacGregor & SQE MARINE. The event was also sponsored by: ABB, ABS, The American Club, Blue Planet Shipping, Bureau Veritas, Capital-Executive Ship Management Corp., Capital Ship Management Corp., CR Ocean Engineering LLC, DNVGL, Dorian LPG, Eastern Mediterranean Maritime Limited (EASTMED), ERMA FIRST, Green Jakobsen, JOTUN, LATSCO, MarineTraffic, NAVTOR, OCEANKING, Palau International Ship Registry, RINA, RISK4SEA, Safebridge, SHIP Data Center, The Swedish Club, Tototheo Maritime, Tsakos Group of Companies, UK P&I Club WALLEM, Wärtsilä Voyage, World Link Communications.
Panel 1 – Digital Shipping
The pandemic is regarded widely as a digital accelerator. Since COVID-19 outbreak, we witnessed a rapid migration to digital technologies in all industries and sectors. The speed of this change is unprecedented: digital is key to shipping industry as well, and the next normal to follow. In fact, for shipping organizations, the continuity of operations critically depends on their digital capabilities.
key takeaways on Digital Shipping
The smart era calls for data utilization in the maritime industry in a fair and transparent manner
Digitalization 2.0 calls for a more holistic view and overall analysis, new business models and new operational requirements that will rely more on digitalization
Decarbonization requires analytics, tools and robust data base
Getting data off vessel in real-time is becoming critical
The digital innovation challenges illustrate the importance of collaboration
There is a shift in attention from cost saving to remote services and agility supporting features
Smart applications can enhance seafarer's soft skills which complement their technical skills allowing them to be more effective and efficient while also playing a critical role in their overall well-being.
Mr. Ronald Spithout, Inmarsat Maritime, provided a keynote presentation on the acceleration of digitalisation and the impact of the pandemic on operations and crew welfare including the presentation of research from Inmarsat's Digitalisation Uncovered and Welfare 2.0 reports.
Mr. Georgios Plevrakis, ABS, refered to smart applications for energy efficiency and decarbonization noting that today, we digitize information, all processes and roles that make up the operations of a business so as to digitally transfor the business and its strategy.
Mr. Tom Evensen, Jotun, briefly touched on the outcome of MEPC 75, covering EEXI, CII and SEEMP and discussed how the industry is currently handling biofouling implications and challenges.
Capt. Vikrant Sharma, ShipDC, highlighted that in order to unleash the full potential of data, we need to define data ownership, delegate roles and responsibilities for data collection, distribution, and utilization, and work in collaboration.
Mr. Stavros F. Papageorgiou, LATSCO Marine Management, explained how shipping owners and technical managers have decided to face the smart challenges and move forward highlighting that future regulations illustrate the need for the use of new technology to adapt ourselves to the new era
Mr. Panos Theodossopoulos, Oceanking, noted that this is the era of Digitalization 2.0 in shipping where digital solutions have increased and matured, while new regulation requirements are also favoring the need of new operational models through the utilization of digital technologies.
Panel 2 – Smart Shipping Applications
The discussion of the digital transformation is not new. Shipping industry managed to switch from the traditional way of operations into a modern and smart environment; Although, digitalization was firstly met with skepticism, now industry acknowledges that new technological developments are key to improving efficiency in every front.
Key takeaways on Smart Shipping Applications
Industry is a complex industry but flexible and capable to adapt to new smart developments
Industry stakeholders adapt to new technology with a different pace; business strategy to adopt and embrace digitalization is vital towards that end
With regards to digitalization, shipping can learn many things from the aviation industry
Instead of only thinking about new applications, we should also consider how to reskill crew onboard
We have seen more change in 8 months than 250 years; simulation, cloud, elearning and VR are here already.
The next generation is ready for a smarter shipping; shifting to future maritime training solutions is vital
Mr. Valentinos Steliou, Safebridge, stated the industry is rapidly adopting the concept of non-technical skills and its application in crewing however, it lacks a complete, industry and rank-specific solution to both assess and develop such skills amongst their crew.
Mr. James Lee, Wärtsilä Voyage, reviewed where we are in terms of digitalization and training, and share some insight on lessons and data from 2020 and how we can apply it to future training and skills development using technology.
Mr. Arild Risholm Sæther, Navtor, highlighted the importance of simplifying the operational task and referred to the top four day-to-day operational challenges facing some of the operators: environmental efficiency, administration, proving performance and trouble shooting
Mr. Dimitris Zisimopoulos, RINA, advocated for software solutions capable to fully replace the paper copy of the register books that can reduce paperwork on board, enhance the reliability of the records, and their compliance with International Regulations minimizing the risk of human errors.
Mr. Zois Dagkaris, Euronav noted that the procurement function in shipping has been largely left behind in the digital revolution. A truly digital procurement organization can do many things that will benefit the business. The real question should not be "why go digital?" but "when?"
Panel 3 – Cyber Resilience
Cyber has been the new normal due to the pandemic. In fact, the COVID-19 crisis has reshaped the cyber-threat landscape around the globe as well as in the maritime industry. 2021 signals a new era for cyber security from a regulatory perspective, but in order to succeed, cybersecurity awareness must transcend the whole industry and touch upon every front.
Key takeaways on Cyber Resilience
IT world transforms rapidly while digitalization has proven iteslf a resilient tool during the pandemic
Adopting a cybersecurity culture has become vital for every organizations
Connectivity is now an essential part of safety onboard but comes with cyber risks
People are the weakest link; make them aware to enhance cyber security. We need to consider how crew will not be exposed to cyber risks
Human element is crucial; by 2025, we will have more failures related to cyber security due to human error
Proper cyber security enables trust, resulting to more data and efficient decision making
In order to manage cyber risks, companies need the right tools to defend threats and vulnerabilitites
The main drivers for cyber security are the increased number of incidents, new regulation and the digital transformation
People, processes and technology are the three key pillars of cyber resilience
Cyber incidents will happen. The key question is 'are we ready'?
Mr. Simon Fotakis, Tototheo, referred to the risks of not having a good cyber security strategy as well as the increased risks of sophisticated threat actors and attacks such as viruses, highlighting that trusted data results in better business.
Mrs. Olga Karali, DNVGL, supported that cyber security needs to be tackled in a holistic way and to build cyber security resilience across three important pillars People-Processes-Technology. The global pandemic has challenged shipping operations which will gradually rely more on technology and data.
Mr. John Wilson, American Club, highlighted that a basic understanding of cyber hygiene by shipping company executives and the personnel onboard need to be a part of the discussions between insurers, brokers and the assured, so as to eliminate business interruption and comply with regulatory requirements.
Mr. Derek Rose, V.Group, questioned how effectively the industry has built a human firewall to ensure people are prepared in the event of a cyber incident. The main attacks affect vessels is in the form of phishing, he noted, highlighting that we should not only depend upon anti-virus software to block this.
Who Should Attend
This is a must attend event for all companies and individuals interested in Ship Technology and Sustainable Shipping, including:
Shipowners
Ship Manager Company Staff (Technical, Marine, Operations, Safety & Quality)
Maritime professionals
Regulatory & government authorities
Flag state representatives
Classification societies representatives
Marine Insurers & P&I Executives
Experts on information technologies (IT) onboard
Other relevant with smart technologies Industry Organizations/ Executives/ Experts
---
Delegate Helpdesk
General Information
Who can I contact for more information on the event?
Please contact the organizers directly at e-mail: info [at] safety4sea [dot] com
Registration
How do I register?
To register you should fill in the online registration form and follow the instructions contained in the Registration Form.
Is the event free to attend for the delegates?
Attendance to the event is FREE subject to online registration. In case you are interested, please complete the online registration form and confirm with the organizers. FREE attendance includes coffee, snacks and drinks during breaks plus lunch at the event venue. Attendance does NOT include accommodation and/or travelling or parking which should be paid in by the delegates as decided/applicable. Speaker Presentations, Conference DVD and Certificates of attendance will be available through the organizers after the event, at no additional cost, ONLY to SAFETY4SEA subscribers.
What happens if I am unable to attend despite being registered?
Appreciate if you could inform the organizers by e-mail as soon as possible before the event.
After the event
How may I evaluate and comment on the event?
You may comment with the organizers at any time, during or after the event. Furthermore an event evaluation form will be available online after the event to complete anonymously any comments you may have.
How can I order Speaker Presentations, Conference DVD or Certificates of Attendance?
Speaker Presentations and Certificates of attendance will be available through the organizers after the event, at no additional cost, ONLY to SAFETY4SEA subscribers. Conference DVD may be available at additional cost to those interested.
Please contact the organizers directly at e-mail: info [at] safety4sea [dot] com
---
We look forward to welcoming you at this event!