Port State Control MasterClass
Port State Control regimes are in place over the last 30 years with trends shifting from one decade to another, however many PSC myths remain unexploited, and the topic is still keeping people awake at night. Over the last years with the work provided by RISK4SEA with the use of PSC Big Data a lot of light has been directed into the issues affecting PSC performance as well as understanding the gaps between the leaders and laggards with respect to PSC Benchmarking. The time has come to share our groundbreaking research with the industry illuminating PSC performance, putting the horse before the cart, at last.  
With that in mind SAFETY4SEA is providing a MasterClass on Port State Control aiming to present and analyse the barriers and drivers of PSC performance, providing a roadmap to PSC Excellence for the industry.
Date
Tuesday 26 September 2023
Venue
Stavros Niarchos Foundation Cultural Center (SNFCC) at the Bookcastle of the National Library of Greece (Ground Floor)
Who Should Attend
Ship Operators, CEOs, QHSE, Marine, technical, Vetting Manager along with executives form the Crew, Operations, Insurance and Chartering departments of Shipping operators and other stakeholders having an ongoing interest in Port State Control.
This is a masterclass aiming to commence with a helicopter view on how the Port State Control regime works across the globe and conclude with a deep dive on PSC best performers (ships and managers on each segment), designed for professionals with experience in shipping.
Caution: This is not an entry level event.
Why you should Attend
Have a quick outline of the myths, barriers and drivers of PSC Performance
Learn how to use simple tools and an analytical approach towards preparing the ship  for the next PSC call
See how to fairly benchmark fleet segments and fleets and find out who are the best performers per segment
Attend a unique masterclass that will provide a quick, thorough and precise outline of where the market stands
Timeline
09:00 – 09:30 Registration
09:30 – 11:00 Session 1
11:00 – 11:30 Morning Break and Networking
11:30 – 13:00 Session 2
13:00  Masterclass ends
Masterclass Agenda
Presentation will be in Greek, Slides will be in English
PSC Role, recent initiatives and regulatory background
Myths surrounding PSC performance
Real life feedback of the barriers and drivers of PSC Performance
How to use simple tools and analytical approach towards preparing the ship  for the next PSC call
Root causes of detentions and how to minimize/eliminate them
The role of PSC Data in PSC Benchmarking and why accurate data will make/break PSC Performance
Basics of Fair PSC Benchmarking for Ships, Fleets, Managers, Ports, Countries, Flags, Class etc.
How to benchmark fleets and segments operating in different ports
Actual KPIs for fleet segments, operating regions , age groups etc. and why extreme values do exist
Best Performing Ships and Ship Managers per segment
Lessons Learned from analyzing a batch of 10k detentions
How to develop a resilient approach for PSC Performance
Best Marine/Management Practices to be applied
Q&A on practical Issues
Expert Trainer
Apo Belokas, Founder & CEO SQE Group (SQEMARINE, SAFETY4SEA, RISK4SEA)
Apo is the Founder & Managing Director of the SQE Group, including SQE MARINE, SEADEMY, SAFETY4SEA and RISK4SEA. He is a veteran Maritime Safety, Quality & Environmental Expert, Consultant, Trainer and Project Manager with a 30 year background in shipping as Technical, Marine, Safety & Training Superintendent, Consultant and Project Manager. He entered shipping as Engineering Superintendent with a leading ship manager operating a mixed fleet of bulk and oil/chemical tankers and later shifted to regulatory compliance and QHSE specialization as superintendent, Consultant, Trainer and Project Manager. Apostolos has successfully completed a wide range of QHSE projects including 300 management system projects (ISM/ISPS/ISO 9001-14001-18001/TMSA/MLC/DryBMS), 500 vessel and office audits to various standards and he has trained more than 10,000 people delivering more than 50 different Training Courses in a wide variety of QHSSE and Shipping related subjects. He is holding Mechanical Engineering Bachelor and Master's specializing in Energy & Environment and Master's Degrees in Maritime Business and Business Administration (MBA). He has chaired more than 400 panels on Safety, Quality, Environmental and Smart shipping aspects in more than 80 large scale forums so far. You may explore more at www.sqegroup.com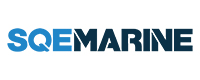 SQE
MARINE
(
www.sqemarine.com
) is a leading world class provider of
Maritime Safety, Security, Quality & Environmental QHSSE & Regulatory Compliance Consulting, SMS, Ship Manuals, Training and e-learning
, for more than
25 years
, to
1,600+ clients
, operating a
DNV Certified Training Center
and a
LRQA ISO 9001 certified
System.
RISK4SEA (www.risk4sea.com) is a SaaS PSC Intelligence platform, illuminating PSC performance to Prepare/Assess PSC inspections, Benchmark against competition and Automate PSC functions & alerts to eliminate detentions and minimize OPEX.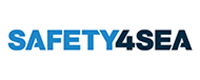 SAFETY
4SEA
(
about.safety4sea.com
) is
Fostering Sustainable Shipping
for more than
14 years
, hosting the leading
safety4sea.com
, (200k visitors monthly) producing
monthly magazines & tailored publications
(100k p.a. circ. onboard & ashore) &
Industry Surveys
along with
e-mail, video & social media
, delivering
SAFETY4SEA, GREEN4SEA, SMART4SEA, CAREER4SEA & Crew Welfare Week
Forums & Awards.
SQE
GROUP
(
www.sqegroup.com
) is
Fostering Sustainable Shipping
, for more than 
25 years
, providing 
Maritime Safety, Quality & Environmental Solutions
, operating
SQE MARINE
(QHSSE & Regulatory Compliance Consulting, SMS & Ship Manuals),
SEADEMY
  (Training & e-learning),
RISK4SEA
(PSC Benchmarking, Preparation & Automation) and
SAFETY4SEA
(Portal, Magazines, Forums, Awards, Surveys & Tailored Publications), to a client list of 
1,600+ clients
, based in
75+ countries
.