1st SAFETY4SEA Limassol Forum
The inaugural SAFETY4SEA Conference in Cyprus successfully concluded on Tuesday 17th of April, at Columbia Plaza in Limassol, attracting 220 delegates from a total of 115 organizations.
The pro bono event brought together global experts who focused on the recent and future challenges toward safe, smart and green shipping excellence and sustainable shipping.
Event Timetable
Welcome Coffee & Registration [ 08:00 – 09:00 ]
Panel #1 – Introductory Panel [ 09:00 – 09:30 ]
Costas Iacovou, Acting Permanent Secretary of the Deputy Ministry of Shipping, Cyprus
Presentation video l Brief Article
George Tsavliris, Chairman, CYMEPA
Presentation video l Brief Article
Panel #2 – 2020 Fuel Options [ 09:30 – 11:00 ]
Apostolos Belokas, Managing Editor, SAFETY4SEA
Presentation video l Brief Article
Kyriacos Gregoriou, Marine Surveyor, DMS Cyprus – 2020 Global 0.5% sulphur cap challenge
Presentation video l Brief Article
John Kokarakis, Vice President Technology & Business Development Hellenic, Black Sea Region & Middle East, Bureau Veritas – All you wanted to know about scrubbers and you were afraid to ask
Presentation video l Brief Article
Marcel vanHaaren, Sales Engineer Exhaust Gas Cleaning, Alfa Laval – Don't just comply, be a step ahead
Presentation video l Brief Article
30 min Panel Discussion & Questions Open to the floor
Coffee Break & Networking [ 11:00 – 11:30 ]
Panel #3 – Ballast Water Management [ 11:30 – 12:30 ]
Kristina Effler, Business development & Marketing Manager PureBallast, Alfa Laval – Route to IMO revised G8 and USCG type approval
Presentation video l Brief Article
Mark Hadfield, CEO, Flow Water Technologies – BWM Updates
Presentation video l Brief Article
Andreas Zontanos, Partner, Argo Navis – BWTS Retrofits: Reducing Costs
Presentation video l Brief Article
20 min Panel Discussion & Questions Open to the floor
Panel # 4 – Human Element [ 12:30 – 14:00 ]
Sotiris Kambanellas, President, YoungShip Cyprus / Business Development Manager , Fleet Management – Crewing in the 21stCentury
Presentation video l Brief Article
Luiza Shahbazyan, Product Manager CAT, SAFEBRIDGE – Soft Skills, Hard Impact
Presentation video l Brief Article
Christiana Moustaki, Senior Crew Manager, Fleet Management – The Human Element: Putting people first
Presentation video l Brief Article
Dimitrios Maniatis, Chief Commercial Officer, Diaplous Maritime Services
Presentation video l Brief Article
30 min Panel Discussion & Questions Open to the floor
Networking Lunch [ 14:00 – 15:00 ]
Panel # 1 – Introductory Panel
Costas Iacovou, Acting Permanent Secretary of the Deputy Ministry of Shipping, Cyprus
Costas IACOVOU is an economist with studies at the University of Athens, the London School of Economics and the University of Harvard. His specialization is on Investment appraisal and management and he was involved in the development and implementation of numerous projects in Cyprus and abroad.
He was engaged in European Union matters for more than 20 years. Initially, as a member of the negotiating team for the accession of Cyprus to the EU and more recently, in European policies relating to research and innovation, and the European Regional Development.
He serves as a Director at the Directorate General for European Programmes, Coordination and Development (the former Planning Bureau), which is a Government Department, since 2000. Until the end of March 2018 he was heading the Managing Authority of Cyprus, which has the responsibility for the utilization of the EU Structural and Investment Funds allocated to Cyprus.
As from the 2nd of April he has been appointed as the Acting Permanent Secretary of the newly established Deputy Ministry of Shipping.
George Tsavliris, Chairman CYMEPA
Mr. George A. Tsavliris was born in London. He graduated from Athens College in 1968 and having acquired professional qualifications in Shipping (F.I.C.S., ACI.Arb), he concluded his graduate and post graduate studies in Shipping Law at University College London in 1973, with an L.L.M. degree. In 2009 he was qualified as a Mediator at the ADR Group London and in 2014 was certified as a Mediator by the Greek Ministry of Justice, Transparency and Human Rights.
He familiarized himself with the shipping and salvage sectors from a very early age by being engaged in the family business. George is a Principal at "Tsavliris Salvage Group" and represents the business on both a commercial and environmental basis internationally. He holds the position of Past Chairman of INTERMEPA (International Marine Environment Protection Association), Chairman of CYMEPA (Cyprus Marine Environmental Protection Association), which received the "Cyprus Maritime Prize 2007", as well as member of the Board of Directors of the Cyprus Union of Shipowners and Honorary Chairman of the Tsavliris Cultural Foundation. Furthermore, Mr. George Tsavliris was awarded the 2016 Capital Link Greek Shipping Leadership Award, in recognition of his unique and extensive contribution to Shipping and Greece and for his overall outstanding service to the shipping industry made by him individually, as a family and by his company as a Group.
George is a frequent keynote speaker and panelist at numerous maritime related conferences. He is an avid supporter of various charities, an art and music enthusiast and has completed ten London marathons. He is a father of six children.
Panel # 2 – 2020 Fuel Options
Apostolos Belokas, Managing Editor, SAFETY4SEA
Apostolos is a Maritime Safety, Quality & Environmental Expert, Consultant, Trainer and Project Manager with more than a 20-year background in shipping as Technical, Marine, Safety & Training Superintendent and Consultant. He entered the industry back in early 90's as Engineering Superintendent with a leading ship manager operating a mixed fleet of bulk and oil/chemical tankers. He then shifted to regulatory compliance and QHSE as superintendent and later as a Consultant and Trainer. Apostolos has successfully completed a wide range of QHSE projects including 250+ management system projects (ISM/ISO 9001-14001-18001/TMSA/MLC), 500 vessel and office audits to various standards and he has trained more than 8,000 people in a wide variety of QHSE subjects. He has also presented and chaired to more than 40 conferences. He holds Mechanical Engineering Bachelor and Master's specialising in Energy & Environment and Master's Degree in Maritime Business and Business Administration (MBA), all of them awarded with distinction. Apostolos is the Managing Director of SQE MARINE, SQE ACADEMY and Managing Editor of SAFETY4SEA.
Kyriacos Gregoriou, Marine Surveyor, Deputy Ministry of Shipping
Mr. Kyriacos Gregoriou works as a Marine Surveyor at the Deputy Ministry of Shipping in Cyprus. Education: During 1978-1980, he studied chemical engineering (H.N.D.) in the South Bank Polytechnic and then he continued for two years his studies in chemical engineering (B.Sc) at the Heriot-Watt University. Also, he has a Master Degree in Energy Resources Management from the South Bank Polytechnic.
John Kokarakis, Vice President Technology & Business Development Hellenic, Black Sea Region & Middle East, Bureau Veritas
John Emmanuel Kokarakis, a 1979 graduate of National Technical University of Athens, holds PhD (1986) and Master's degrees in Naval Architecture (1983) and Master's in Mechanical Engineering (1984) from the University of Michigan. He worked for over ten years as a consultant undertaking technical problems worldwide. His specialization was in the area of technical investigation and analysis of marine accidents. In that capacity he participated in the technical investigation of the Exxon Valdez grounding, capsize of drillship Seacrest, Piper Alpha fire and explosion, Aleutian Enterprise foundering in Alaska as well as many other accidents of less notoriety.
The last fourteen years he works in Greece, in the area of classification. He has served at American Bureau of Shipping and Germanischer Lloyd. He worked in plan approval, rule development and implementation of environmental regulations. He is currently Vice President of Technology and Business Development of Marine Hellenic, Black Sea & Middle East Zone at Bureau Veritas. In his duties Dr. Kokarakis is responsible for the smooth technical operation in the Zone as well as in the harmonic cooperation with the BV offices worldwide to the benefit of the BV clients.
Marcel vanHaaren, Sales Engineer Exhaust Gas Cleaning, Alfa Laval
Marcel vanHaaren is Sales Engineer at Alfa Laval responsible for the Exhaust Gas Cleaning Systems. Alfa Laval's PureSOx removes sulphur oxides from the ship's exhaust gas by scrubbing it with sea water or fresh water. When using PureSOx, shipowners are able to operate on heavy fuel oil instead of more expensive marine gas oil, whilst still meeting IMO regulations for Sulphur requirements.
Panel # 3 – Ballast Water Management
Kristina Effler, Business development & Marketing Manager PureBallast, Alfa Laval
Kristina's responsibility is to drive the business growth of Alfa Laval PureBallast towards a profitable business and safeguard market leadership. Kristina has been employed by Alfa Laval since 2004 in various positions; as Senior project manager leading global cross functional Product Development, as Modularisation manager, as Global Business manager of Alfa Lavals solution PureNOx, starting up the business area from scratch, and lately as Global Business manager PureBallast. Kristina has a Master of Science Mech. Engineering and a Bachelor of Science Mech. Engineering.
Mark Hadfield, CEO, Flow Water Technologies
I have 27 years extensive experience in engineering supported by many qualifications and hands on experience. Involved with research and development programs within commercial industries (Water Technology & Commercial Vehicles), I have gained invaluable knowledge and experience from mechanical to electrical engineering. With my engineering ability and knowledge, I have become an expert and innovator within the water treatment industry specialising in limescale management, water sanitisation and water separation. With the experience gained working in extreme conditions I have designed and manufactured new limescale management products and energy reduction products for the waste water industry.
Over the past 12 months I have been involved in the Marine Industry using my past experience to address the problems of Ballast Water Management.
By taking a fresh approach and listening to the Ship Owners and Management Companies first, we have reverse engineered a solution to meet all of the Worlds strictest regulations.
Having developed a Ballast Water Management System that meets the strict IMO and US Coast Guard levels of discharge we then had to ensure that we met all the requirements that our colleges in the Shipping Industry had asked for.
We are now embarking on the next stage in the process of applying for the relevant IMO and Classification standards and Type approvals that are needed to offer our system to the shipping industry.
We aim to be the most Energy Efficient, Compact, Modular and Effective system in the market while retaining the name for being the most Cost Effective system available. Not forgetting our commitment to the Environment our system will always do its job and respect the Ship, its operators, crew and the Sea.
Our Goal is to build the Best system in the world, here in Cyprus, creating employment and an economy in an existing strong shipping environment.
Andreas Zontanos, Partner, Argo Navis
Andreas Zontanos holds a Naval Architect and Marine Engineer diploma from NTUA, and a M.Sc. Degree in Precision Engineering Metrology by Cranfield University, Cranfield, UK. Before establishing ARGO NAVIS, he has worked in consulting firms as junior and later senior consultant, in two (2) Greek ship management companies as superintendent engineer, led on-site newbuilding supervision teams in two (2) bulk carrier newbuilding projects in Croatia and China for Greek ship-owners and worked as an independent engineer conducting surveys and supervising conversions and repair works.
Panel # 4 – Human Element Pane
Sotiris Kambanellas, President – YoungShip Cyprus / Business Development Manager – Fleet Management
Sotiris Kambanellas is the Business Development Manager (Europe) for Fleet Management Ltd, a leading Shipmanagement company with +450 vessels under full management. An experienced Shipping professional with knowledge and experience in Business, Finance, and Controlling with Shipowning and Shipmanagement companies. Holder of a degree in Accounting and Finance, the professional title ACCA and member of the prestigious Institute of Chartered Shipbrokers (ICS). Actively involved with the international Shipping industry participates as the President of YoungShip Cyprus, sub-committee member at Cyprus Shipping Chamber, Advisory Board member at MaRITeC-X and other organizations. Passionate about new technologies and disruptive ideas, always welcoming and embracing change.
Dr. Luiza Shahbazyan, PhD, Product Manager CAT, Safebridge Cyprus
Luiza Shahbazyan holds a Masters Degree in Cognitive Science and a Doctoral Degree in Psychology. She has extensive experience in project management and has been involved in a number of European and global research projects before joining Safebridge Cyprus, in 2016. Currently, she is leading the development of the Competence Assessment Tool (CAT) product line, applying her expertise to develop evidence-based, easy-to-use solutions for the maritime industry.
Christiana Moustaki, Senior Crew Manager, Fleet Management
With 27 years of experience in delivering Crew Management Services to Owner's expectations covering a wide range of deep sea and off shore type vessels, Christiana is the Senior Crew Manager at FML Ship Management Ltd, member of Fleet Management Ltd a global leader in Ship Management services. Christiana started her career at V Ships in 1991 as a Crew Administration Manager being promoted to Crew Manager in 1997 and Senior Crew Manager (HoD) in 2004. After completing 20 years with the company persued other opportunities as Commercial Manager and Crewing Director in other companies before being offered the role in Fleet Management in 2013.
Dimitrios Maniatis, Chief Commercial Officer at Diaplous Maritime Services
Having completed contracts for the Hellenic Ministry of Foreign Affairs and other European agencies in Afghanistan and wider Central Asia, from 2001 – 2009, Mr Maniatis started working in the Maritime Security Sector. Upon completing STCW and other relevant maritime training, he joined the ranks of the Armed Security Teams on board vessels in the HRA of the Indian Ocean. While sailing on ships and holding the position of Team Leader, he started university courses on shipping to complement his business studies. In 2012, he was given the opportunity to immerse in the business side of the MarSec game and this lead to a wonderful journey that has now brought him to the pinnacle of his MarSec goals by working within the Diaplous team. His role within Diaplous is the promotion of the company in new markets, the development of new businesses and the continuous growth of the group.
Lead Sponsor
UMAR – WSR
UMAR – WSR WAS FOUNDED IN 2000, TO OFFER SUPERIOR MARITIME PRODUCTS AND SERVICES TO SHIP OWNERS AND SHIP MANAGEMENT COMPANIES
From our modest beginnings, UMAR – WSR has evolved from strength to strength throughout the first decade of our existence, with an expanding series of acclaimed principles and a parade of dry docks to match our outstanding service performance. In 2008 we were rewarded with the OEB Innovation Award by the Cyprus Employers and Industrialists Federation, in recognition of our Online Information System (U.O.L.I.S.), which enables continuous project handling information to our customers.If we had a mission statement in those days, it could not have been expressed more eloquently than, "To offer a level of service and commitment to their clients, without compromise". These words are just as relevant today as they continue to reflect our beliefs, actions and ambitions for the future. Located in Limassol, Cyprus, UMAR – WSR maintains its dedication to offering premium quality maritime products and services to professionals anywhere and at any time, globally.
Alfa Laval
Alfa Laval is today a world leader within the key technology areas of heat transfer, separation and fluid handling. Our company was founded on a single brilliant invention and innovation remains at the heart of everything we do. With more than 2500 patents, we provide worldwide solutions in areas that are vital to society both today and for the future.
American Club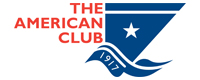 American Steamship Owners Mutual Protection and Indemnity Association, Inc. (the American Club) was established in New York in 1917. It is the only mutual Protection and Indemnity Club domiciled in the United States – indeed, in the entire Americas. The Club is a member of the International Group of P&I Clubs, a collective of thirteen mutuals which together provide Protection and Indemnity insurance for some 90% of all world shipping. Protection and Indemnity insurance (commonly referred to as "P&I") provides cover to shipowners and charterers against third-party liabilities encountered in their commercial operations. Responsibility for damage to cargo, for pollution, for the death, injury or illness of passengers or crew and for damage to docks and other installations are examples of typical exposures. Running in parallel with a ship's hull and machinery cover, traditional P&I such as that offered by the American Club distinguishes itself from ordinary forms of marine insurance by being based on the not-for-profit principle of mutuality where Members of the Club are both the insurers and the assureds.
American Hellenic Hull Insurance Company Ltd.
The company's founders and managers teamed up in September 2015, to establish a leading global player in the international blue-water marine hull insurance market. American Hellenic Hull provides a range of insurance products, covering the evolving risks of the shipping industry, in compliance with the requirements of Solvency II. American Hellenic Hull covers hull and machinery and war risks for most classes of vessel, including general cargo vessels, dry bulk carriers, all types of tanker, container ships, gas carriers and passenger vessels. Managed by Hellenic Hull, the company provides fast, local service supported by a network of offices in key locations, backed by the global know-how of its management.
Arcadia Shipmanagement Co Ltd
ARCADIA Shipmanagement provides safe and reliable transportation of oil by sea, through a modern fleet, setting top objectives for Safety, Quality and Environmental protection. To achieve these, Arcadia is dedicated to develop and sustain a strong working relationship with all parties involved in International oil trade, based upon mutual trust and reliability.
Safety is enhanced by establishing a risk assessment system for hazard identification, risk management and control, adressing guidance for the prevention of errors, hazardous situations and incidents, through reporting and investigation procedures and providing training of personnel at Company's in-house maritime training centre and by attending externally provided courses.
Quality is maintained by undertaking auditing and evaluation process, with commitment towards the continual improvement of HSQE performance, through setting and measuring various Key Performance Indicators, analysing N/C reports, reviewing findings from internal audits ashore and onboard.
The Environment is protected by preserving and whenever possible, further reducing the burden on the environment by setting and achieving tougher voluntary standards, such as Green Award. Moreover, by aiming for the reduction of identified environmental impacts of Company activities to air, sea and land, to the possible extend and seeking to conserve energy and materials, through recycling and waste reduction programs.
Bureau Veritas
Bureau Veritas is a world leader in classification, certification, laboratory testing & inspection services. Established in 1828, the Group nowadays employees more than 66,500 people in about 1,400 offices and laboratories worldwide, assisting its 400,000 clients to improve their performance by offering innovative services in order to ensure that their assets, products, infrastructure and processes meet applicable standards and regulations in terms of quality, health and safety, environmental protection and social responsibility, both land based and off-shore, with a coherent Network of 2,600 highly qualified marine experts, specialized in safety, security & environmental protection related rules and standards, which operates in 180 survey stations covering 90 countries.
Capital Ship Management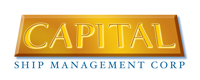 Capital Ship Management Corp. ('Capital') is a distinguished oceangoing vessel operator, offering comprehensive services in every aspect of ship management, currently operating a fleet of 55 vessels including 41 tankers (6 VLCCs, 5 Suezmaxes, 2 Aframax, 27 MR/Handy product tankers and 1 small tanker), 4 modern Capesize bulk carriers and 10 container carriers with a total dwt of 5.70 million tons approx. Capital is a a subsidiary of Capital Maritime & Trading Corp. The fleet under management includes the vessels of Nasdaq-listed Capital Product Partners L.P.
COLUMBIA Shipmanagement Ltd.
COLUMBIA Shipmanagement Ltd. has achieved its position as a world-class ship management company by being true to the mandate of our founder, Mr. Heinrich Schoeller: To provide our clients with the highest quality professional management services. With over 30 years of experience in an industry that is heavily regulated by legal authorities and commercial associations, COLUMBIA has developed a reputation that our service always exceeded our clients´ expectations. Our continuously improved Quality System is one of the main factors behind this track record.
This exceptional system has been designed to fulfill all of the requirements of major oil companies as well as national and international bodies. Through a focus on exceptionally skilled Crew, cost-efficient procurement and first-class maintenance we ensure safe, uninterrupted and environmentally friendly operation of our vessels.
www.columbia-shipmanagement.com
Consolidated Marine Management Inc
Consolidated Marine Management Inc. (CMM), a company of Latsco Shipping Ltd., has been established in 1997 and is located at Kifisia. CMM provides with operational, technical, financial and ship building services, focusing on fundamental principles of quality, integrity, safety, health, environmental protection and energy efficiency, with established programmes for performance excellence, profitability and growth of management of clean energy transportation vessels. CMM pursues all entrepreneurial ventures with ethics, integrity, consistency to incident-free operations and ultimate aspiration of providing excellent services through long-lasting customer relationships. CMM's history begins over half a century ago as part of Latsis Companies' Group having the 8,750 dwt M/T "SPIROS" as the first vessel under its management. Within 60's and 70's, fleet expanded significantly through adopting numerous vessels (tankers and other types), numbering about 60 vessels with the majority of them trading under "PETROLA" name. In 1982, fleet's technical manager was renamed "BILINDER MARINE CORPORATION SA" and its management and expansion of approximately 90 vessels (various sizes/types) totalling 3.5 mil dwt began. Central position in fleet was occupied by 6 ULCCs including the "HELLAS FOS" (largest ever built ULCC with total carrying capacity of 555,000 dwt). Currently, CMM manages a fleet of 15 vessels (MRs, LR2, VLGCs), while another 9 vessels shall be delivered up to 2018.
Diaplous Maritime Services
Diaplous is a top level security provider for the international maritime community. The company's core business is Maritime Security in the high risk areas of the globe, safe guarding vessels, crews and valuable cargoes. Diaplous has excelled in all operations undertaken, in all trade sectors and is one of very few companies world wide to have gained the appreciation, respect and approval from the biggest players in the Oil industry, the largest dry sector charterers and ofcourse the ship owning community. Diaplous has expanded and now covers Land Operations through its sister company Diaplous Land Services. The newest addition to company's operational ability is Diaplous Maritime Services Nigeria that caters to its clients security needs in West Africa and the Gulf of Guinea.
Dorian LPG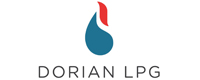 Dorian LPG is a pure-play LPG shipping company and a leading owner and operator of modern VLGCs. Dorian LPG currently has four modern VLGCs and one pressurized LPG vessel on the water. Dorian LPG has 18 ECO VLGC newbuildings due for delivery in 2014, 2015 and 2016 from HHI and Daewoo Shipping and Marine Engineering Ltd., including the 13 that it acquired from Scorpio Tankers. Dorian LPG has offices in Connecticut, London, and Piraeus.Dorian LPG is incorporated in the Republic of The Marshall Islands.
Dromon Bureau of Shipping
DromonClass is an independent international Classification Society and Verification Body. Established in 2003, DromonClass is growing to be among the leading engineering service providers with the objective of protecting the environment and life at sea. Our core services consist classification of ships and other marine related structures, statutory certification services, environmental services for various schemes and independent engineering solutions. We hold knowledge that is available in the form of personnel and competent network of surveyors ensuring adequate presence in major ports. We are among the first companies to be accredited under the ISO 14065 and provide worldwide services related to Regulation (EU) 2015/757 on the monitoring, reporting and verification of carbon dioxide emissions from maritime transport as well as other verification services. Through our research and development, we combine technical knowledge and digital solutions that focus on our mission to meet the needs of our clients and at the same time be beneficial to the community. As a modern classification society, we provide clever solutions, beyond class in a competent manner. We don't just offer our know-how and expertise but solutions that can support everyday operations.
Epsco-Ra
Epsco-Ra delivers a customized managed cyber security service for the global maritime community. With expertise in maritime and cyber security services spanning over twenty-five years, Epsco-Ra offers an adaptive and highly effective 24/7 network security managed solution, serviced by our team of certified cyber security experts and engineers.
Recent events have demonstrated how critical cyber security is for the shipping industry. Epsco-Ra Security Systems undertakes assistance both on-site and remotely, to support handling your incident end to end. From acquisition and analysis through mitigation and expert testimony, Epsco-ra is there to assist every step of the way.
As industry leaders, Epsco-Ra provides security assurance
through a combination of Data and Behavioural Analysis. With a proven track record facilitating maritime companies, Epsco-Ra offers cost effective cyber security management practices in line with industry operations.
The Epsco-Ra Maritime Cyber Security System includes: Network Monitoring, Security Information and Event Management (SEIM), next generation Firewalls, Penetration Testing and Vulnerability Management, Reporting, System Maintenance and updates. Incident response and recovery services are offered, designed to dramatically improve your office and fleet network data security for a safer maritime future.
Flowwater Technologies
Flow Water Technologies is achieving its objectives of being able to supply highly advanced, environmentally sensitive, and cost efficient BWMS for the shipping industry – in Cyprus and worldwide. The FlowSafe systems will allow our clients to be compliant with all international BWMS regulations, improve their environmental performance and ratings, and control the costs of implementation and operation of their ballast systems.
Flow Water Technologies was formed in 2012. The purpose of the company was to prove that two scientific principles could work in harmony within a harsh marine environment, taking Electrochemical activation of water containing salt to a new level.
Flow Water Technologies founders were from three technology backgrounds that had been working with each other for six years in areas of difficult water treatment. The combination of two of the technologies provided unusually high end results in water treatment which lead to in depth research in to tighter controls of the combined technologies. As the results became consistent and stronger a clear decision was made that a commercial approach to Ballast Water Treatment was to be made by Flow Water.
Unlike other BWMS companies that were offering equipment to the industry, in particular the electrochlorination market, Flow Water Technologies Ltd decided to adapt its technology specifically for the use of Ballast Water Treatment rather than the ship having to adapt to the equipment like some off the shelf technologies taken from Power Station treatment plants.
This started a two year consultation plan with ship owners and engineers drawing up the don't do and don't want list while always remembering the IMO and now the USCG have a Must do list. Flow Water Technologies understood that despite clear rules by the IMO, ship owners and Flag states would never pass the BWM convention unless there was faith in manufacturers and that meant satisfying the Don't want list as much as possible.
The result is that Flow Water Technologies Ltd has now started the USCG and IMO type approval process with a Ballast Water Management system that has reduced is immediate power consumption so not to disrupt existing power supplies or require addition generators. In addition it has developed from its existing technology an OFF Set method of saving fuel creating Carbon Neutral status to assist with MRV standards, something most other systems interfere with. More importantly the system runs with no filtration reducing installation costs to a minimum and can even be fitted to Framo type pumps without altering existing pipe work.
Flow Water Technologies Ltd believe it has fulfilled to the best of its capabilities the briefs set out by the professional with in the shipping industry, meeting their requirements while still being able to meet USCG and IMO with the additional perk of being Carbon Neutral.
MINERVA MARINE Inc.
Minerva Marine Inc. was established in 1996 by Andreas J. Martinos and to this day remains a private and independent company.
Minerva quickly grew from a tanker manager of 6 vessels to the committed Aframax operational leader that it is today. Minerva has further expanded its operations to include, from MRs to VLCCs (Chemical Product and crude oil carriers) in the tanker segment, and Capesize in the bulker segment.
Today, Minerva has established business with all major oil companies, while it has grown into a valued ice partner for most of the Baltic charterers. The company continues to engage in new business partnerships, having the customers' ever-changing needs always at the forefront.
Minerva is committed to delivering quality service whilst maintaining its responsibility to its people, clients and the environment. The challenging environment we operate in requires strict policies and procedures to be in place so as to reduce exposure to both identified and unidentified risks. Furthermore, continuous adaptability to all mandatory and statutory rules and regulations is imperative in order to reduce operational risks, and to establish all necessary safeguards.
To be able to meet these expectations, and to earn the confidence of our clients, we maintain a robust Safety, Security, Quality and Environmental Management system in compliance with ISM & ISPS Codes, ISO 9001, 14001 and 18001 requirements. We monitor and review our policies and procedures on a regular basis to ensure they remain relevant and effective, and we organize arduous training courses and simulations to further educate our employees to perform their duties to the best of their abilities.
Orpheus Marine Transport Corporation
Orpheus Marine Transport Corporation (OMTC) is a ship-management company based in Athens, Greece. OMTC operate a very modern fleet of high-specification, fuel-efficient vessels in the Dry-Bulk and Tanker sectors. All vessels are built at the world's most reputable shipyards to ensure the best build-quality, steelwork and technical innovation available. OMTC uses Lyras Maritime Ltd. as exclusive London Agents, benefitting from the extensive experience and contacts of the Lyras Family
RISK4SEA
RISK4SEA is an online intelligence platform providing inspection analytics, fleet & ship operator benchmarking. Using big data analytics an operator may benchmark his ships, fleet & company against industry standards and get a clear insight of his performance gaps and a roadmap to continually improve.
Safebridge
Safebridge was founded in 2009 and is established as one of the leaders in the maritime industry, offering the whole chain of digital human resource competence management. The company is providing online, generic and type- specific training, promotion and assessment for seafarers, professionals and individuals to improve their skills and get certified. Following the strictest industry standards and legal regulation, the company ensures the highest quality of its products and services, with cutting edge IT solutions for E-Learning, E-Assessment and E-Certification. Additionally, certain courses feature the original manufacturer software, offering the unique advantage to train on the same system that one will later use while on board. The company continues to extend its portfolio with the mission to offer the full stack of competence management and be able to cope with the high demands of the shipping industry. Safebridge was recognized by The Nautical Institute in 2017 for its Manufacturer approved ECDIS Type- Specific Online Training.
CAT – Competence Assessment Tool helps companies to build high performance teams onboard and address their compliance challenges by employing, training and promoting the right people for the right roles. It offers a portfolio of competence assessments that measures key performance indicators and provides actionable reports on individual and company level via a single unified online platform.
The entire process is streamlined for both the company and the assessed individuals. Companies are able to assign thousands of tests with one single click and be in full control of the assessment process by tracking available, assigned and completed assessments, as well as reviewing and exporting individual and company performance results via a single unified online platform. Individuals can take the assessment anywhere, anytime, from any device.
www.safebridge.net/cat-competence-assessment-tool/
SKILL4SEA
SKILL4SEA is a SMS Online Familiarization Platform
www.demo.training.safety4sea.com/index
SQE ACADEMY
SQE ACADEMY is the dedicated Training Provider of the SQE Group. Mission of SQE ACADEMY is to provide Maritime Safety, Quality & Environmental Training, operating a DNV-GL Certified Training Center and a LLOYDS ISO 9001 certified management system.
Offering at a glance:
45+ Safety, Quality & Environmental related courses
Open Courses, In House Courses, Distance & E-learning
10,000 plus Training Delegates
Established in 1998
SQE MARINE
SQE MARINE is the dedicated Consulting Services Provider of the SQE Group. Mission of SQE MARINE is to provide Maritime Safety, Quality & Environmental Consulting, operating a DNV–GL Certified Training Center and a LLOYDS ISO 9001 certified management system.
At a glance:
Established in 1998
10,000 plus Ship Manuals Developed
500 plus Management Systems Developed
1000 Plus Clients served
Tototheo Maritime
Tototheo Maritime, based in Limassol, Cyprus has 30 years' experience servicing shipping and other industries with dedicated support in mobile marine communications and electronic services.
With strategic services being offered globally, Tototheo Maritime is a leading supplier of equipment and services for satellite and radio communications as well as bridge navigation systems, automated application ship repairs and operational efficiency solutions.
Tototheo Maritime is one of the few providers with Inmarsat Tier1 and GX-Super VAR capacity worldwide.
With a deep understanding of the industry and the dynamic environment in which our customers operate, we take our role as their technology partner very seriously. A key part of the relationship with customers is Tototheo Maritime's underlying desire to listen to what clients need.
This approach to market satisfaction led to the company creating its own development team to develop end evolve software solutions for clients.
With a global network of qualified engineer and partners, Tototheo offers tailor-made solutions and consultations when it comes to engineering, project management, shore based maintenance, traffic accounting, training, and more.
Tototheo Maritime is a reputable company with exceptional support for company and ship.
World-Link Communications Inc.
World-Link Communications Inc. delivers cutting-edge connectivity solutions to the maritime industry. We provide satellite based mobile communication services that enhance the competitive edge of our customers. With 30 years of experience the Company maintains long term partnerships with ship owners and ship managers. Our largest customer, a fleet manager of 650 vessels, is a partnership of more than 20 years.
We innovate, develop, and support smarter software, cost effective hardware and network based connectivity solutions to deliver the latest in Maritime Cyber-security, Vessel connectivity & Satellite bandwidth optimization, and Crew welfare. Our technical support team attends to vessels' needs around the clock and around the world. Our certified engineers support a fleet of more than 1800 global trading vessels. We serve vessels in the merchant fleet, research, and oil & gas support sectors.
We are an independent mobile satellite service provider, maintaining strong vendor relations with satellite operators and hardware manufacturers including Inmarsat, Intellian, and CISCO, among others. Our satellite connectivity solutions use bandwidth from Inmarsat, Iridium, and Global Eagle among others to deliver the most effective solution to our customers.
We work with our customers to harden their fleet cyber-security posture, optimize satellite communications onboard their vessels, and enhance their crew welfare services to improve their competitive edge.
Alfa Laval
AMERICAN HELLENIC HULL INSURANCE COMPANY LTD
Argo Navis
ASPIDA CYPRUS LTD
BAIER MARINE CME LTD
BERNHARD SCHULTE (CYPRUS) LIMITED
BLUE PLANET SHIPPING
BRANDENBURG MARINE INSURANCE BROKERS LTD.
Bureau Veritas
CAPITAL SHIP MANAGEMENT CORP.
CASS TECHNAVA LTD
CASSIM INTERNATIONAL LTD
CELESTYAL CRUISES
CHRISTIAN LIFE GOSPEL ASSEMBLY (NGO)
CMT INTERMARINE MARITIME SERVICES
Columbia Shipmanagement Ltd
CONOTOXIA LTD
CYMEPA
CYPRUS MARITIME ACADEMY – UNIVERSITY OF NICOSIA
CYPRUS SHIPPING CHAMBER
CYPRUS UNIVERSITY OF TECHNOLOGY
D MARITIME
DEPUTY MINISTRY OF SHIPPING
Diaplous Maritime Services
DMS
DONNELLY TANKER MANAGEMENT LTD
Dromon Bureau of Shipping
EDT SHIPMANAGEMENT LTD
ELIAS MARINE CONSULTANTS LTD
ELTA MARINE CLAIMS LTD
Epsco-Ra
EPSILON HELLAS (OVERSEAS) LTD
Fleet Management
Flowwater Technologies
FML SHIP MANAGEMENT LTD
FREDERICK UNIVERSITY
FURUNO CYPRUS
GEORGE GOUTZIANAS
GLOBAL NAVIGATION SOLUTIONS
GLOBAL SHIPMANAGEMENT LTD
GLR
GULF AGENCY CO. LTD.
GULF AGENCY COMPANY
HELICA MARITIME
ICS Cyprus Branch
INTERGAZ CHARTERING LTD
INTERSHIP NAVIGATION CO LTD
JPC SHIPMANAGEMENT (CYPRUS) LTD
JULIUS BAER LUXEMBOURG SA
KOUROS MARITIME ENTERPRISES INC
LEMISSOLER SHIPMANAGEMENT LTD
LETRINA CYPRUS LTD.
Lloyd's Register
MAESTRO SHIPMANAGEMENT LTD
MARLOW NAVIGATION CO. LTD
MCTC MARINE LTD
MESTER COMMERCIAL LTD
MMOA
MTS
MOUKTAROUDES & ASSOCIATES LLC
NAVKRATIS LTD
NICOLA CHARISSIS
NORTEMARE LLC
OCEANTECH SHIPPING & TRADING LTD
OFFSHORE SAFETY TRAINING SERVICES
OFFSHORE VIEW MARINE SERVICES
OL Shipping Group
OLYMPIA OCEAN CARRIERS LTD
Onetech
OSEAN 360
PORDUCT SHIPPING & TRADING S.A.
POSEIDON ENVI
POSTGRADUATE STUDENT AT FREDERICK UNIVERSITY
PREVENTION AT SEA
PRODUCT SHIPPING & TRADING
PROJECTBLUE LLC
QMUL
RADIANTFLEET LTD
REEDEREI NORD SHIPMANAGEMENT LIMASSOL LTD
Safe Bulkers Management Ltd
SAFEBRIDGE CYPRUS LTD.
SCARLET AND SNOW OIL AND GAS LTD.
SCF MANAGEMENENT SRVICES (CYPRUS) LTD
SCF Management Services
SEA SOVEREIGNTY SHIP MANAGEMENT LTD.
SETEL HELLAS
SKINITIS LLC
STARBULK SHIPMAMANGEMENT COMPANY CYPRUS LTD
STILVON TRADERS LTD
The Nautical Institute
Theseas Savva Ltd
TNL CYPRUS
Tototheo
Tsavliris Salvage
Tufton Oceanic
UK P&I AND UK DEFENCE CLUB
UMARWSR
UNITEAM GROUP OF COMPANIES
UNIVERSITY OF TECHNOLOGY
VSHIPS
VTS
WISTA CYPRUS
World Link Communications
YoungShip Cyprus
First SAFETY4SEA Conference in Cyprus sheds focus on key challenges towards 2020
The inaugural SAFTY4SEA Conference in Cyprus successfully concluded on Tuesday 17th of April, at Columbia Plaza in Limassol, attracting 220 delegates from a total of 115 organizations. The event , organized by SAFETY4SEA, was sponsored by UMAR-WSR (lead sponsor) and Alfa Laval, American Club, American Hellenic Hull, Arcadia Ship Management, Argo Navis, Bureau Veritas, Capital Ship Management, Columbia Shipmanagement, Consolidated Marine Management, Diaplous Marine Services, Dorian LPG , Dromon Bureau of Shipping, Epsco-Ra , Flowwater Technologies, MINERVA Marine, Orpheus Marine Transport Corp, RISK4SEA, Safebridge, SKILL4SEA, SQE ACADEMY, SQE MARINE, Tototheo Group, World-Link Communications. Furthermore, the event was supported by AMMITEC, CYMEPA, CYNAMEA, Cyprus Marine Club, CYMA, CUS, ICS Cyprus Branch, ISES, Marinem, The Nautical Institute Cyprus Branch, WISTA Cyprus, and YoungShip The pro bono event brought together global experts who focused on the recent and future challenges toward safe, smart and green shipping excellence and sustainable shipping. Presentations were given in four panels in which the experts shared their views on compliance with the forthcoming regulations, providing feedback on MEPC 72 outcome, which took place in early April. The paths towards decarbonisation, fuel options for compliance towards 2020 and BWMC implementation issues were among the critical issues that were discussed. The event also tackled with the prominent topic of safety culture. Namely, the last panel of the conference addressed key challenges for future crew training and soft skills required, considering that maritime industry transform will inevitably reshape the way crewing and training processes work. Given that the introduction of autonomous ships, often described as the next step for the maritime industry, has already been launched to make the smart ship concept a reality, the event also provided a comprehensive review of current trends and outlook with respect to human element.
Panel # 1 – Introductory Panel Mr. Costas Iacovou, Acting Permanent Secretary of the Deputy Ministry of Shipping, Cyprus, discussed about the key shipping challenges with regards to maritime safety and environmental protection, considering the existing and future regulatory framework. Also, he explained why Cyprus is one of the top global hubs for ship owning and shipmanagement services. Namely, Cyprus has a flexible Tonnage Tax system in the EU, combined with an excellent infrastructure and an extremely competitive tax system with the lowest corporate tax rate in the EU. Mr. George Tsavliris, Chairman, CYMEPA reminded of the critical issues raised during MEPC72, including the reduction of GHG from ships, implementation of sulphur 2020 and measures to reduce risk of use and carriage of HFO in Arctic. Mr. Tsavliris referred to the chaos with the Paris Agreement concerning shipping, noting that the European Union has different perspectives on how the industry should implement measures to cut shipping emissions, therefore, he advised, synergy within the sector is needed. Moreover, he provided a recap of oil and gas recent developments and highlighted that over regulation need to be further reviewed with regards to MARPOL Annex VI. Panel # 2 – 2020 Fuel Options Mr. Apostolos Belokas, Managing Editor, SAFETY4SEA presented the findings of the '2020 SAFETY4SEA Fuel Options Survey' highlighting that the majority of responders believe a postponement of 2020 sulphur cap deadline is possible, similar to BWM Convention. The survey revealed that momentum is extremely difficult; all options will work in the market and other options such as LPG and batteries may arise initially in small segments. Mr. Belokas concluded that many seem to prefer a 'wait and see' approach with respect to Sulphur cap compliance and certainly market will be distorted. Strongest "players" may increase market share, weakest may disappear while there may be a rise in penalties. Mr. Kyriacos Gregoriou, Marine Surveyor, DMS Cyprus, highlighted hot debated issues concerning the 2020 Global 0.5% sulphur cap challenge. He began his presentation with an overview of the SOx regulations examining later what the global limit actually means for ships and how these can meet low Sulphur emissions standards. Thus, he talked about fuel oil availability and what controls are needed when the new global cap takes effect. Given the many alternatives for compliance, Mr. Gregoriou advised delegated that a life cycle cost analysis taking into the 'equation' of all the 'influential paramenters' is needed, in order to define the best solution applicable to each particular ship. Dr. John Kokarakis, Vice President Technology & Business Development Hellenic, Black Sea Region & Middle East, Bureau Veritas, provided a comprehensive insight into the 2020 global Sulphur cap, highlighting that compliant fuel needs energy to be produced. Therefore, he noted alternative and compliant fuels are likely to be utilized in smaller vessels. High fuel consumption favors the scrubber option for the larger ships. Dr. Kokarakis said that freight rates are expected to increase. For the smaller vessels, the resurrection of slow steaming is anticipated while scrubber equipped vessels will run faster. It seems that post-2020 we will face a multi-fuel future, with low-sulphur blended bunker fuels to be the 'future king' of the marine fuel market, he added. Mr. Marcel vanHaaren, Sales Engineer Exhaust Gas Cleaning, Alfa Laval, argued on how to be one step ahead once the regulations become effective in less than two years. After providing briefly an overview of the available options for compliance, he concluded that installing a scrubber offers more flexibility as it allows the continued use of HFO. Although, low sulphur fuel seems to be the most popular compliance strategy in 2020, the key questions regarding its availability, quality and price continue to challenge operators and provided a forecast of the scrubber market up to 2025, when approximately 5,000 vessels are expected to be retrofitted with scrubbers.
Panel # 3 – Ballast Water Management Mrs. Kristina Effler, Business development & Marketing Manager PureBallast Alfa Laval, talked about the route to IMO G8 revised guidelines (2016) and USCG type approval. Providing a recap of how the new robust 2016 G8 testing guidelines were adopted, she cited what are the new conditions and informed about the IMO revised G8 Certificate, which gives vessel owners peace of mind in planning future-proof fleet retrofit installations. A key point of her presentation was also the USCG zero hold-time. Some vessel owners have expressed concern over the 72h holding time required to make the USCG CMFDA method work. Alfa Laval completed testing without holding time in Q3 2017. Mr. Mark Hadfield, CEO, Flow Water Technologies, addressed the subject of ballast water treatment which is one of those subjects that whenever it is brought up, ship operators tend to avoid, he commented. This is due to the enormous space required for the installation of a BWMS and the many regulations concerning its application. Therefore, Mr Hadfield advised those responsible for the installation and purchase of a BWMS, to make sure you they first make a research of every manufacturer, including those that are approved and those that are in the process, as no one has a system that works best on every vessel. Mr. Andreas Zontanos, Partner, Argo Navis, discussed the highlights of a BWTS retrofit which directly and indirectly affect the cost of the project. He stressed that the quality of a BWTS project is related to its cost: neither a low nor a high final bill but the successful commissioning and certification of a BWTS, finished at the pre-estimated date and at the pre-estimated cost make a quality project. As such, he cited what are key steps for operators in order to reduce costs without affecting the quality, as well as what they should not do to reduce retrofit costs. Panel # 4 – Human Element [12:30 – 14:00] Sotiris Kambanellas, President, YoungShip Cyprus / Business Development Manager, Fleet Management, presented key issues with regards to crewing in the 21stcentury, considering how new technologies are impacting the global shipping industry. In a constantly evolving world, even a more "traditional" industry like shipping is already changing and developing to adapt to new transformational technologies which bring many internal and external developments in the industry. Concluding his presentation, he referred to the future trends of crewing, presenting the results of a recent crewing connectivity survey and shared his advice on how to move forward. Dr. Luiza Shahbazyan, Product Manager CAT, SAFEBRIDGE, discussed about the future crewing requirements and solutions for the maritime industry and explained why soft skills are increasingly important onboard than ever before. Living in the smart shipping era, Dr. Shahbazyan noted that it is likely to see a change in the working environment, requiring from seafarers a different kind of skills which could be able to augment artificial intelligence, and focusing more on non-technical skills, known as 'soft skills'. The technical skills of the crews have turned into a critical factor, as the better equipped ship and more technically knowledgeable crew meant a faster and a safer journey At the dawn of the smart shipping revolution, Mrs. Christiana Moustaki, Senior Crew Manager, Fleet Management, insisted on putting people first. She said that today, the global supply of officers is forecasted to increase steadily, but this is predicted to be outplaced by increasing demand. As such, unless training levels are increased significantly, the growth in demand for seafarers could generate a serious shortage in the supply of officers. However, and as digitalization is coming fast, great opportunities but also with very real threats are anticipated with regards to human element. Thus, the price and many more questions of a practical nature, will have to be answered before ship owners can determine whether an autonomous ship is actually commercially viable, she concluded. Concluding the last panel of the conference, Mr .Dimitrios Maniatis, Chief Commercial Officer, Diaplous Maritime Services, focused on how maritime security affects the human element and referred briefly at incidents and recent developments in a number of areas including Nigeria, other WAF countries, the HRA and South East Asia. He concluded his presentation noting that risk is apparent as long as there are still pirates, terrorists and any other kind of threat looking for the right time and opportunity. However, he said, there is always way to mitigate risk and avoid losses. For that, industry is vital to keep focusing on the human element which is a complex multi-dimensional issue. Namely, all need to co-operate to address human element issues effectively.
All sessions ended with a round table discussion in which the audience exchanged ideas with high level experts of international repute on technological developments. Finally, Apostolos Belokas as the Forum Chairman thanked the delegates for their participation, the sponsors for their support and the speakers for their excellent presentations and also the organizing team of the event for their contribution towards forum objectives.
Forum Evaluation We would appreciate if you could take less than 3 minutes of your time to share your thoughts with us in way of:
Speaker's quality
Overall event
Open feedback for future events
Participation in the survey will not only enable us to get your structured feedback but also to enhance the quality of the event and the overall delegate experience! The ONLINE evaluation form is available to complete anonymously online here
Forum Presentations in PDF
Speaker presentations in current and ALL previous SAFETY4SEA forums in PDF are available for digital subscribers ONLY .
You may subscribe and get SAFETY4SEA Digital Services by clicking here
Video Presentations
All presentations will be made available on YouTube in high resolution approx. one week after the event at the SAFETY4SEA Channel
Event Photos
Available at SAFETY4SEA Flickr
Paper Magazine Coverage
Event will be covered on the next SAFETY4SEA Log due to be issued in May 2018 !