2020 SAFETY4SEA Virtual Forum
The 2020 SAFETY4SEA Virtual Forum is scheduled as a 3-day event from Tuesday 20th to Thursday 22nd of October!
This is an event aiming at a target group of Technical, Safety, Operations & Marine departments of Ship Operators and other industry stakeholders.
For more information about the 2020 SAFETY4SEA Virtual Awards, please click here.
Attendance is FREE, subject to Registration
Scope
Foster Safety Excellence and Sustainable Shipping
Concept
Attendance is FREE, subject to Online Registration
Duration
This will be a 3-DAY event.
It will accommodate up to 16 speaker slots in 4 sessions
Target Audience
Ship Operators, Technical, Marine Department & Shipping related audienc
Agenda
See below tentative schedule
Awards

Open nomination submission and online voting for the following categories:

SAFETY4SEA Dry Bulk Operator Award
SAFETY4SEA Tanker Operator Award
SAFETY4SEA Sustainability Award
SAFETY4SEA Training Award
SAFETY4SEA Technology Award
SAFETY4SEA Initiative Award
SAFETY4SEA Personality Award
SAFETY4SEA Leadership Award

Date
TUESDAY 20 – THURSDAY 22 OCTOBER 2020
Website
events.safety4sea.com/2020-safety4sea-athens-forum/
Attendance is FREE, subject to Registration
TENTATIVE SCHEDULE
Day 1 – Tuesday 20 October
Panel # 1 [07:00 – 08:00 GMT]  Sustainable Shipping in the COVID-19 era
If this crisis has taught us one thing, it that we need to redefine sustainability. This is an unprecedented crisis in terms of breadth and scale, from a global health, social and economic standpoint. The COVID-19 pandemic has knocked on our door. The next day will not be the same; we fell asleep in one world but we need to wake up in a more sustainable one.
How has the pandemic impacted maritime industry?
How can the maritime industry work together with other stakeholders to face challenges?
What is the leadership required to shape a sustainable future of global seaborne trade?
What new trends, technologies, ideas and practices emerged from the new crisis?
What have we learned and how should we work in creating a more safe, clean, inclusive and sustainable maritime industry?
Panel # 2 [09:00 – 10:00 GMT]  Crew Welfare
Seafarers Welfare was at the center even before COVID-19; inevitably, the pandemic has become an extra challenge since bans forced by governments have left thousands of seafarers quarantined onboard ships, unable to return home, even after their contract had ended. IMO theme on Day of Seafarers outlined '#SeafarersAreKeyWorkers' . But above all, Seafarers are our family. We need to join forces and consider more drastic measures.
How seafarers can look after their health and wellbeing in the COVID-19 era?
Are there any new trends with respect to seafarers' mental and physical health?
Are seafarers serving on board cargo vessels safer from COVID-19 than the general population?
Panel # 3 [11:00 – 12:00 GMT]  Future Skills
Soft skills have started to earn space, while are expected to define the future of work. As shipping industry is rapidly changing, to attract young talent and be in line with the modern-day environment, there is an urgent need for soft skills' development. In order to add value to its business, shipping should adopt a new training regime and techniques on how to improve those abilities.
What are the future skills required for the next generation of shipping?
What would be the new training methods?
What need for new skills for the crew does the majority of the latest maritime accidents reveal?
How do we need to prepare and train the trainer(s) and the crew?
Awards [ 1300-1400 GMT ] SAFETY4SEA Awards Ceremony
Day 2 – Wednesday 21 October
Panel # 4 [07:00 – 08:00 GMT]  Dry Bulk Safety
Safety is a key concern in any crisis period nor only for shipping but for society as well. This period of uncertainty tied with a rise of all incident types has the industry on the ropes:
DBMS : Is the industry ready for the next step?
Crew Welfare : Are we happy ? What needs to be done?
Incidents on the rise : Where should we focus to improve safety?
COVID19 : What are the challenges and opportunities for the sector?
Panel # 5 [09:00 – 10:00 GMT]  Tanker Safety
Safety is a key concern in all crisis period nor only for shipping but for society as well. While Tanker safety is improving over time what needs to be done to move towards a zero-incident industry?
Vetting : Is the industry happy with the progress so far ? Where should we be heading ?
Resilience : Is the industry reaping results of past efforts ?
Incidents : Any lessons to be learned from other industry segments ?
COVID19 : What are the challenges and opportunities for the sector?
Panel # 6 [11:00 – 12:00 GMT]  Containership Safety
Last year a significant number of hazardous cargo fires onboard were reported. According to data, approximately two out of three fire incidents are the result of poor practice in the overall packing process of dangerous goods, which are often misidentified or undeclared. It is now time to understand that the bigger the ships, the bigger the risk.
Why are we seeing a frequency of containership fires?
Are regulatory requirements helping the industry to address container safety issues?
How technology advancement may affect fire safety onboard?
What is the direction to seek to improve the containership safety culture?
Panel # 7 [ 1300-1400 GMT ]  Best Practices
Asian waters accounted for a third of large vessels lost at sea globally, according to latest Safety and Shipping Review. Meanwhile, the COVID-19 crisis could worsen the long-term safety improvements in the shipping industry for 2020 and beyond. Now, it's time to reflect on the challenges and roadblocks in our system and more importantly, to share experience and best practices:
How should we deal with loss prevention and optimize safety?
How can we improve relationships with stakeholders and work with authorities successfully?
What are the lessons learned? Are there any tested solutions?
Day 3 – Thursday 22 October
Panel # 8 [07:00 – 08:00 GMT]  Cyber Security
The IMO deadline is approaching within the next months, while as the industry is shifting to remote work along with the digitization trend, making cyber safety a key priority
What are the key cyber hazards that shipping needs to be aware of?
How can the industry be better prepared for this digitization shift and the cyber safety challenges?
What changes should be effected to systems & procedures? What mindset shift should we embrace?
Panel # 9 [09:00 – 10:00 GMT]  Maritime Security
The pandemic may have posed new challenges to the shipping industry; however, piracy and sea robbery incidents is a persistent challenge that is still significant, especially in high risk areas. Notably, an increase of incidents in the Singapore Strait and threat of abduction of crew in the Sulu-Celebes Seas have been identified while the Gulf of Guinea remained the area worst affected in 2019.
Which is now considered as the hottest piracy spot?
What is the overall situation in the high risk areas with respect to piracy figures? Is the number lower or under reported?
What is fueling the increasing number of pirate attacks in the GoG? Best practices to be shared?
What are the supplementary solutions that would tilt the scale to industry favor?
Panel # 10 [11:00 – 12:00 GMT]  Marine Insurance Claims in the covid19 era
Damaged goods and containers is already one of the most frequent causes of insurance claims in the shipping industry, according to AGCS. The pandemic has heightened the risk environment around high-value and temperature-sensitive goods. Lockdown measures and reduced staffing levels at warehouses and facilities may also increase the risk of theft and fire and damage due to extended storage.
Which sector will feel the biggest impact of pandemic-related insurance claims?
What are the new alarming trends in claims?
Are there any counter measures to mitigate losses?
Attendance is FREE, subject to Registration
You may review details of previous event as follows:
With more than forty (40) large scale forums successfully completed so far, attended by more than 22,000 delegates, we would like to point out the following benefits:
Why sponsor the event:
This is a unique opportunity to gain visibility in Greece as besides attending delegates the event gets visibility through our Site, Social media, magazine and Media Partners
You will gain wide visibility before, during and after the event via Marketing on our SAFETY4SEA LOG (paper magazine), Social Media, safety4sea.com and YouTube
Why speak and participate in a panel of the event:
This is a unique opportunity to address a wide audience the majority of which work on a Ship Operator Office
We may assign a 7 min speaker slot with enough time to present a subject plus a 25-30 min round table discussion at the end of each panel
You will gain unique visibility via SAFETY4SEA LOG (paper magazine), Social Media, safety4sea.com article and YouTube presentation
Information will be available soon.
Lead Sponsors
MacGregor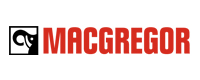 MacGregor is a family of innovators. By offering engineering solutions and services for handling marine cargoes and offshore loads we make the sea more accessible, safe and reliable for those whose livelihood depends on the changing conditions of the sea. To enable that we have a variety of strong product brands and committed experts with a passion for solving challenges – and the power of the sea is sure to provide those.
SQEMARINE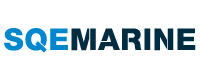 SQE Marine is a leading provider of Safety, Quality and Environmental Solutions providing Consulting, Training and Information products in these areas. We have been successfully providing a product and service range to more than 1,200 clients (based in 75+ countries) over the last 20 years, operating a DNVGL Certified Training Center and a LR ISO 9001 certified management system. Strong enough to provide immediate response and feedback to all client queries and needs, we provide a range of competitively priced services and timeliness for product / service delivery; we provide foolproof products and services to ensure full after sales support for as long as necessary. Last but not least, technical competence is the core of our management system & operations. Our vision is to be a leading world class corporation that provides reliable maritime solutions in the areas of Quality, Health, Safety, Environmental, Crisis, Security, and Risk Management. Our mission, therefore, is to provide real life, effective and efficient maritime solutions range including Consulting, Training and Information provision in order to maximize client benefit and minimize risk.
Sponsors
American Club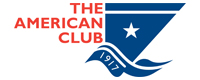 American Steamship Owners Mutual Protection and Indemnity Association, Inc. (the American Club) was established in New York in 1917. It is the only mutual Protection and Indemnity Club domiciled in the United States – indeed, in the entire Americas. The Club is a member of the International Group of P&I Clubs, a collective of thirteen mutuals which together provide Protection and Indemnity insurance for some 90% of all world shipping. Protection and Indemnity insurance (commonly referred to as "P&I") provides cover to shipowners and charterers against third-party liabilities encountered in their commercial operations. Responsibility for damage to cargo, for pollution, for the death, injury or illness of passengers or crew and for damage to docks and other installations are examples of typical exposures. Running in parallel with a ship's hull and machinery cover, traditional P&I such as that offered by the American Club distinguishes itself from ordinary forms of marine insurance by being based on the not-for-profit principle of mutuality where Members of the Club are both the insurers and the assureds.
Arcadia Shipmanagement Co Ltd
ARCADIA Shipmanagement provides safe and reliable transportation of oil by sea, through a modern fleet, setting top objectives for Safety, Quality and Environmental protection. To achieve these, Arcadia is dedicated to develop and sustain a strong working relationship with all parties involved in International oil trade, based upon mutual trust and reliability. Safety is enhanced by establishing a risk assessment system for hazard identification, risk management and control, adressing guidance for the prevention of errors, hazardous situations and incidents, through reporting and investigation procedures and providing training of personnel at Company's in-house maritime training centre and by attending externally provided courses. Quality is maintained by undertaking auditing and evaluation process, with commitment towards the continual improvement of HSQE performance, through setting and measuring various Key Performance Indicators, analysing N/C reports, reviewing findings from internal audits ashore and onboard. The Environment is protected by preserving and whenever possible, further reducing the burden on the environment by setting and achieving tougher voluntary standards, such as Green Award. Moreover, by aiming for the reduction of identified environmental impacts of Company activities to air, sea and land, to the possible extend and seeking to conserve energy and materials, through recycling and waste reduction programs.
Blue Planet Shipping Ltd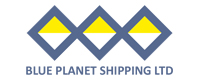 Blue Planet Shipping Ltd (BPS) was established and based at Piraeus since 1996, to manage 8 Dry Bulk Carriers. In 1998, BPS split into two separate companies.  BPS retained its root name and Third Millenium Shipping Ltd (TMS) was set up to manage vessels for different owners. BPS managed 7 out of the 8 vessels; (AKMI – ARIS – EVMAR – COSMAR – ALMAVITA – AFROS & ALKIMOS) and the management of the ASTROMAR was undertaken by TMS. In 2002, clients of the company placed an order for 6 New Building Supramax vessels in China, of which 5 were delivered in 2003 and 1 in 2004. The new vessels (APOLLON – APEX – AKMI – EVNIA – NICOLAOS A and AVRA) were registered under Cyprus and Greek Flags. With the company by then managing a total of 14 vessels, it began recruiting different nationalities to man the ships, focusing mainly on Greek, Ukrainian, Burmese and Moroccan crews.
Capital Shipmanagement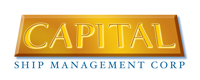 Capital Ship Management Corp. ('Capital') is a distinguished oceangoing vessel operator, offering comprehensive services in every aspect of ship management, currently operating a fleet of 55 vessels including 41 tankers (6 VLCCs, 5 Suezmaxes, 2 Aframax, 27 MR/Handy product tankers and 1 small tanker), 4 modern Capesize bulk carriers and 10 container carriers with a total dwt of 5.70 million tons approx. Capital is a a subsidiary of Capital Maritime & Trading Corp. The fleet under management includes the vessels of Nasdaq-listed Capital Product Partners L.P.
Chandris (Hellas) Inc.
Chandris (Hellas) Inc. is a Ship Management Company which specializes in the management and operation of oil tankers, chemical tankers and bulk carriers. Chandris management philosophy is to maintain a high number of experienced and motivated personnel onshore and at sea, having adopted a strict policy of safety and preventive maintenance on board our vessels. Originally established in 1915, the Chandris Fleet operated throughout the 1920s, 1930s and up until the Second World War. In the 1950s and 1960s embarked on an active new building program in order to rebuild its fleet. In this period, Chandris (Hellas) Inc. became the fleet's main managing company and by the 1980s, the average number of ships ranged between 20 to 30 with an average size of 1.2-1.5 million dead weight tones (DWT) In 1997 Chandris (Hellas) Inc. went back to the Newbuilding yards in order to renew and enlarge its fleet with top tier yards in South Korea and Japan. By 2011, the Company had expanded by more than 300% of the Company's total DWT and by 2013 Chandris (Hellas) Inc. successfully oversaw and managed 26 technologically advanced Newbuildings.Today Chandris (Hellas) Inc. manages close to 3 million dead weight tons (DWT). The vessels fly the Hellenic (and other) Flags and have multinational crews.
ClassNK
ClassNK is dedicated to ensuring the safety of life and property at sea, and the prevention of pollution of the marine environment. To achieve this mission ClassNK will: Focus on delivering the highest quality classification services, by the highest quality personnel, while maintaining its totally independent third party, non-profit status. Focus on the development of relevant rules, procedures and guidance, and maintain and develop its commitment to scientific and technological research and development. Maintain and develop its global operations in line with the needs of clients using its services. ClassNK has earned an outstanding reputation for its long-standing dedication to safeguarding life and property at sea and preventing marine pollution through the establishment of universally recognized standards for the design, construction and maintenance of ships and other marine structures. The principal work of the Society's expert technical staff is to undertake surveys to ensure that the rules which it has developed are applied to newbuildings and existing ships to ensure their safety. The rules cover not only hull structures, but also propulsion systems, electrics,electronic systems, safety equipment, cargo handling gear, and various other areas. ClassNK's surveyors work in shipbuilding and repair yards and at ports across the world, wherever they June be called upon to examine the condition of a ship. The Head Office is located in Tokyo and in Chiba, Japan, and there are branch offices at the major Japanese and overseas cities throughout the world. (see Contact us) As of the end of January 2020, the Society had 9,134 ships totaling over 258 million g.t. under class. This figure represents approximately 20 percent of the world merchant fleet currently under class.
Costamare Inc.
Costamare Inc. is one of the world's leading owners and providers of containerships for charter. We have 45 years of history in the international shipping industry and a fleet of 76 containerships, with a total capacity of approximately 541,000 TEU, including five newbuild containerships currently under construction. Eleven of our containerships have been acquired pursuant to the Framework Deed with York Capital Management by vessel-owning joint venture entities in which we hold a minority equity interest. Costamare Inc.'s common stock, Series B Preferred Stock, Series C Preferred Stock, Series D Preferred Stock and Series E Preferred Stock trade on the New York Stock Exchange under the symbols "CMRE", "CMRE PR B", "CMRE PR C", "CMRE PR D" and "CMRE PR E", respectively.
CR Ocean Engineering
For over sixty years, CR engineers have provided solutions for those who face the challenge of efficient resource utilization and the responsibility for meeting the most stringent emission standards.  While current and proposed regulations call for swift compliance, the imperative of efficient resource utilization has become standard operating procedure throughout the world.  Regardless of the pollutant or the industrial source, our team has demonstrated the engineering knowhow and applications experience to design and manufacture systems to meet the most demanding performance requirements. CR Ocean Engineering LLC is an enterprise formed for the specific purpose of bringing those resources to bear on the challenge of exhaust gas emission control at sea. CR Ocean EngineeringLLC offers its proven exhaust gas scrubbing technology as an economic alternative to the high priced low sulfur fuel. Our systems provide the necessary reliability and the assurance of meeting the 0.1% Sulfur fuel equivalency when burning high-sulfur lower cost fuels. CR Ocean Engineering exhaust gas scrubbing technology is ideal for cruise ships, ferries, bulk carriers, containerships, RoRo and others.
Dorian LPG
Dorian LPG is a pure-play LPG shipping company and a leading owner and operator of modern VLGCs. Dorian LPG currently has four modern VLGCs and one pressurized LPG vessel on the water. Dorian LPG has 18 ECO VLGC newbuildings due for delivery in 2014, 2015 and 2016 from HHI and Daewoo Shipping and Marine Engineering Ltd., including the 13 that it acquired from Scorpio Tankers. Dorian LPG has offices in Connecticut, London, and Piraeus.Dorian LPG is incorporated in the Republic of The Marshall Islands.
DNV GL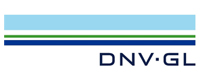 Driven by our purpose of safeguarding life, property and the environment, DNV GL enables organizations to advance the safety and sustainability of their business. We provide classification and technical assurance along with software and independent expert advisory services to the maritime, oil and gas, and energy industries. We also provide certification services to customers across a wide range of industries. Combining leading technical and operational expertise, risk methodology and in-depth industry knowledge, we empower our customers' decisions and actions with trust and confidence. We continuously invest in research and collaborative innovation to provide customers and society with operational and technological foresight. With our origins stretching back to 1864, our reach today is global. Operating in more than 100 countries, our 16,000 professionals are dedicated to helping customers make the world safer, smarter and greener. DNV GL is the world's leading classification society and a recognized advisor for the maritime industry. We enhance safety, quality, energy efficiency and environmental performance of the global shipping industry – across all vessel types and offshore structures. We invest heavily in research and development to find solutions, together with the industry, that address strategic, operational or regulatory challenges.
ERMA FIRST
ERMA FIRST, a reliable partner for shipyards and ship-owners over the years, is investing in continuous R&D to manufacture new products according to the future needs of the market. We are committed to carry on delivering on time, commissioning on time, maintain our 100% successful commissioning and providing 24/7 technical support and troubleshooting. Our goal is to keep the same level of consistency by keeping our promised results and always strive to exceed our clients' expectations.
Green Jakobsen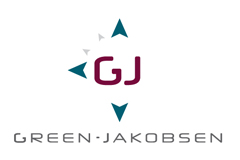 Green-Jakobsen A/S is a maritime consultancy offering ship owners, operators, ship management companies and maritime entities a unique combination of skillsets that encompasses all aspects of managing the human factor in shipping. Our approach is to analyse, diagnose and then improve the safety mindset, leadership and human resource performance of people on shore and at sea. Our combined decades of experience with proven, custom-made programs is the foundation of our work. By balancing industry knowhow with out-of-box thinking, we transform strategy into daily work by using tangible tools which we implement alongside our customers on board and in the office. We are a group of people who combine our academic, seafaring and business experience and we are based in Copenhagen, Manila, Athens and Mumbai, with some 30 employees in total.
Our areas of expertise are:
· Maritime safety performance – reducing LTIF, providing strong tools and methods to support the safety initiatives and focus on behaviour and actions
·  Maritime leadership – training leaders to fulfil the performance driving role, providing knowledge and tools to act as competent leaders on board and ashore
· HR performance and management – linking the management and development of people and their competencies with leadership skills and safety performance
· Soft skills courses – offering a wide range of subjects for company specific courses and seminars
·  Measure and develop safety performance – strengthening a proactive safety culture in an ongoing cycle in a plug-and-play solution including on board training and development
Latsco Marine Management Inc.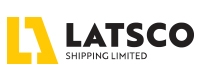 Latsco Marine Management Inc. a subsidiary company of Latsco Shipping Ltd.,  has been established 1st January 2019 and is currently located at Kifisia.  Latsco's history begins over half a century ago as part of Latsis Companies' Group. Latsco provides operational, technical, financial and ship building services, focusing on fundamental principles of quality, integrity, safety, health, environmental protection and energy efficiency, with established programmes for performance excellence, profitability and growth of management of clean energy transportation vessels. Latsco pursues all entrepreneurial ventures with ethics, integrity, consistency to incident-free operations and ultimate aspiration of providing excellent services through long-lasting customer relationships. Currently, LMM Inc. manages a fleet of  27 vessels (MRs, LR2, VLGCs), while another 2 vessels shall be delivered up to 2020.
MarineTraffic
MarineTraffic is the world's leading provider of ship tracking and maritime intelligence. We are dedicated to making actionable information easily accessible. Monitoring vessel movements is at the core of what we do. Building on a base of data gathered from our network of coastal AIS-receiving stations, supplemented by satellite receivers, we apply algorithms and integrate complementary data sources to provide the shipping, trade and logistics industries with actionable insights into shipping activity. With our main offices in the UK, Greece and Singapore, we continue to grow our presence in some of the world's leading maritime hubs, granting us direct access to the markets we serve. Our reach is truly global, enabling us to support the millions that use our service. Our mission to bring about transparency and meaningful change to the maritime world is underlined by partnerships with bodies such as the International Maritime Organisation, and The UN Conference on Trade and Development (UNCTAD). We also work closely with the world's leading ports, maritime companies and oil majors, on projects dedicated to improving efficiency and reducing environmental impact. Our culture of innovation, combined with our desire to consistently exceed expectations, is what drives our diverse, dynamic and entrepreneurial workforce. We set bold goals and are committed to making MarineTraffic a hub where the maritime industry connects and collaborates to create a more transparent and robust shipping ecosystem, and a greener, cleaner world.
Metropolitan College
Since 1982 and until today, Metropolitan College has focused on a strong vision of the intellectual and academic progress of its students. We support the sector of higher academic education with consistency, and we have been established among our students as well as among parents, as the leading choice of high quality university education in our country. Metropolitan College's main priority is the continuous development of critical thinking, academic progress and academic research spirit for each of our students. With 37 years experience in Greek education, Metropolitan College collaborates with distinguished educational institutions abroad in order to offer academic courses that lead to contemporary technical and scientific knowledge and respond to the current demands of the national and international employment market. Metropolitan College's academic structure, the Academic Board, the know-how, expertise and on-going development of our academic staff, the infrastructure, the fully-equipped library of thousands of titles and the technological support of the educational procedures, ensure the excellence in the quality of the educational services provided by the college. At Metropolitan College we believe that it is our responsibility to maintain and enhance the quality of student life and experience, through both academic and non-academic provisions
MINERVA Marine
Minerva Marine Inc. was established in 1996 by Andreas J. Martinos and to this day remains a private and independent company. Minerva quickly grew from a tanker manager of 6 vessels to the committed Aframax operational leader that it is today. Minerva has further expanded its operations to include, from MRs to VLCCs (Chemical Product and crude oil carriers) in the tanker segment, and Capesize in the bulker segment. Today, Minerva has established business with all major oil companies, while it has grown into a valued ice partner for most of the Baltic charterers. The company continues to engage in new business partnerships, having the customers' ever-changing needs always at the forefront.
Neptune Lines Shipping
Neptune Lines Shipping and Managing Enterprises SA is a leading finished vehicle logistics provider, offering transportation and shipping solutions to manufacturers and shippers of cars and high & heavy cargoes. Through our modern fleet of Pure Car & Truck Carrier (PCTC) vessels and our expansive agency network and operational expertise, we provide short sea transportation solutions to almost 30 countries and more than 70 key ports, focusing on the Mediterranean, North Europe and Black Sea.
Orpheus Marine Transport Corporation
Orpheus Marine Transport Corporation (OMTC) is a ship-management company based in Athens, Greece. OMTC operate a very modern fleet of high-specification, fuel-efficient vessels in the Dry-Bulk and Tanker sectors. All vessels are built at the world's most reputable shipyards to ensure the best build-quality, steelwork and technical innovation available. OMTC uses Lyras Maritime Ltd. as exclusive London Agents, benefitting from the extensive experience and contacts of the Lyras Family
RISK4SEA
RISK4SEA is an online intelligence platform providing PSC inspection analytics & benchmarking. Using big data analytics an ISM manager may benchmark his ships, fleet & company against industry standards and get a clear insight of his performance gaps and a roadmap to continually improve.
RISK4SEA provides several useful reports for specific time periods in order to help ISM Managers to:
– Identify possible weaknesses
– Find the current PSC status of a Country or Port that their managed vessels is going to trade
– Prepare to address local PSC requirements
– Benchmark their performance with other similar fleets and operators
Users may review the KPIs and inspection analytics for the last Quarter, last 4Qs or 12Qs (i.e. 3 years) or for a specific calendar year.
SHIP MED CARE
The protection and enhancement of the physical and mental health of seafarers ensures healthy and happy crews and instills into their thinking, that their employer is taking care of them and has consideration of their well-being very high on his agenda. In order to achieve the above goals we implement a combination of testing, diagnosis, dietary guidance, sanitation guidelines, medical and psychological monitoring and support in real time and worldwide. We are a team of physicians of different specialties based in Greece and supported by a web of specialists and medical centers in Greece and globally, mainly concentrated in main shipping hubs with regional cover.
Standard Club
The Standard Club is a mutual insurance association and member of the International Group of P&I clubs, owned by its shipowner members and controlled by a board of directors drawn from the membership. The club has been insuring shipowners, operators and charterers for their liabilities to third parties for over 100 years and insures about 10% of the world fleet. The Standard Club prides itself on quality of service to members, and sets great store in responsiveness and support at all times, especially in times of crisis. Claims are managed from one of our 6 international offices, and our global reach is expanded by our correspondent network. We also put an emphasis on financial strength and stability, which has resulted in an S&P A rating and no unbudgeted supplementary calls for over 20 years. The Loss Prevention department works to minimise losses through ship surveys, member risk reviews and a programme of educational events and publications. The loss prevention team is continuously developing its tools and training its personnel to enable it to provide expert technical and loss prevention advice to members round the clock. The Safety and Loss Advisory Committees are key to the club's loss prevention initiatives and meet twice yearly to discuss claim trends and industry issues. Various initiatives have come as a result of the committee meetings, such as the member risk review programme, introduced in 1993 and unique to all International Group clubs
The Swedish Club
The Swedish Club is a leading marine mutual insurer, headquartered in Gothenburg, Sweden, and with offices in some of the world's strategic shipping centres. Established in 1872, it is owned and self-managed and under the direct control of its members. All strategic decisions are taken by a Board of Directors drawn from the members. Our members make up an international community of front rank shipowners, who believe that quality comes first. Every member has met our demanding conditions of entry. These standards cannot be met without total commitment to quality. In return we provide insurance services of the highest quality; our members' premiums do not subsidise owners operating at lesser standards.Mutuality means that the Club's interests are identical to the interests of the members. Our mutual aims include the safe and pollution-free operation of vessels. Naturally, given the nature of shipping, it is impossible to eradicate all accidents. That is why we place such emphasis on service excellence in casualty situations. Our priority is to help the member solve the problem at hand as quickly as possible, so ensuring the vessel's swift return to trade. Our guiding principle in all things is a guarantee of fair and equitable treatment. This extends from the assessment of risk to the fixing of premiums and the settling of claims. The membership of The Swedish Club is a real community, actively engaged in sharing operational experience in the crucial areas of safety and loss prevention. In these and other areas, the Club acts as a facilitator, co-ordinating initiatives that benefit all members.
Synergy Group
The Synergy Group, with over a decade of experience as a leading shipmanager, offers end-to-end maritime solutions and services tailored to the specific requirements of clients. In-depth technical expertise and a diverse product portfolio enable Synergy to generate efficiency and productivity gains to enhance the customer experience for all clients. Headquartered in the globally connected city-state of Singapore, Synergy's hallmark is its through-life approach to asset management and maritime solutions custom-designed to client requirements. Now with 13 offices in six key maritime centres and over 270 vessels under management, Synergy supervises a diverse fleet which includes LPG tankers, chemical tankers, oil tankers (VLCC, Suezmax, Aframax, LR2, LR1 and MR), container vessels in the 1,800 TEU-20,000+ TEU range and every size of bulk carrier. Synergy's holistic approach to seafarer wellness was recognised this year when it won the prestigious 2019 Seatrade Award for Investment in People. Synergy was also named 'Shipmanager of the Year' at the 2018 Lloyd's List Asia Pacific Awards.
Thomas Miller
Thomas Miller is an international provider of market leading insurance services. Most of the businesses we currently own or manage are acknowledged leaders in their chosen market. Our portfolio includes mutual organisations and, increasingly, specialist insurance services businesses.
Tsakos Group of Companies
The Tsakos Group traces its origins deep in the passage of time, well beyond its almost half a century continuous activity and growth. It's roots can be found at the heart of the maritime tradition of Greece, in the metropolis of Greek shipping, the Aegean archipelago island of Chios.  For Captain Panagiotis Tsakos, the founder of the Group, going to sea was a natural course, a matter of destiny. Following a generations' long tradition in shipping, he advanced through the ranks of deck officer until he became a shipmaster and eventually a shipping executive. It was equally natural for him to lead a small group of investors on to the acquisition of  his first ship. Joined by his family and friends and prompted by his life time companion and wife Dr Irene Saroglou-Tsakos, he led that little company to its current size and diversity. With the active encouragement and support of colleagues and the active involvement of his children Nikolas and Maria, the company was fast expanded sustaining a steady growth through the  troughs highs and lows, of the industry . Tsakos Shipping and Trading S.A. was the first of the companies to comprise what now is known as the "Tsakos Group of Companies". Over the ensuing years, the Group established a number of affiliated and associated companies around the globe significantly expanding its shipping activities and world-wide operational capability while building a reputation of solid performance in reliable maritime transport services, thereby acquiring a strong reputation within the shipping industry as the preferred partner of choice for a wide range of entrepreneurs.
WALLEM
The Wallem Group is a leading provider of technology driven maritime solutions, offering services supporting the complete lifecycle of a vessel from newbuilding supervision to end-of-life recycling guidance. Wallem's extensive portfolio includes asset management, crewing, training, ship management, safety and compliance management and agency services. As one of the largest and most experienced solutions providers globally, Wallem offers world-class support to shipowners by bringing its customer-centric and transparent approach to all aspects of fleet operation. Wallem combines technology and forward-thinking to deliver on safety, technical, and commercial performance without compromise. Wallem believes in collaboration to foster innovation in meeting future needs. Wallem operates globally with a shore-based team of 1000 and more than 7,000 highly qualified seafarers, serving nearly all vessel segments.
World Link Communications
World-Link Communications Inc. delivers cutting-edge connectivity solutions to the maritime industry. We provide satellite based mobile communication services that enhance the competitive edge of our customers.  With 30 years of experience the Company maintains long term partnerships with ship owners and ship managers.  Our largest customer, a fleet manager of 650 vessels, is a partnership of more than 20 years. We innovate, develop, and support smarter software, cost effective hardware and network based connectivity solutions to deliver the latest in Maritime Cyber-security, Vessel connectivity & Satellite bandwidth optimization, and Crew welfare. Our technical support team attends to vessels' needs around the clock and around the world. Our certified engineers support a fleet of more than 1800 global trading vessels. We serve vessels in the merchant fleet, research, and oil & gas support sectors. We are an independent mobile satellite service provider, maintaining strong vendor relations with satellite operators and hardware manufacturers including Inmarsat, Intellian, and CISCO, among others. Our satellite connectivity solutions use bandwidth from Inmarsat, Iridium, and Global Eagle among others to deliver the most effective solution to our customers. We work with our customers to harden their fleet cyber-security posture, optimize satellite communications onboard their vessels, and enhance their crew welfare services to improve their competitive edge.
Who Should Attend
This is a must attend event for all companies and individuals interested in Ship Technology and Sustainable Shipping, including:
Ship owners
Ship Manager Company Staff (Technical, Marine, Operations, Safety & Quality)
Maritime professionals
Regulatory & government authorities
Flag state representatives
Classification societies representatives
Marine Insurers & P&I Executives
Experts on information technologies (IT) onboard
Other relevant with smart technologies Industry Organizations/ Executives/ Experts
---
Delegate Helpdesk
General Information
Who can I contact for more information on the event?
Please contact the organizers directly at e-mail: info [at] safety4sea [dot] com
Registration
How do I register?
To register you should fill in the online registration form and follow the instructions contained in the Registration Form.
Is the event free to attend for the delegates?
Attendance to the event is FREE subject to online registration. In case you are interested, please complete the online registration form and confirm with the organizers. Speaker Presentations, Conference DVD and Certificates of attendance will be available through the organizers after the event, at no additional cost, ONLY to SAFETY4SEA subscribers.
What happens if I am unable to attend despite being registered?
Appreciate if you could inform the organizers by e-mail as soon as possible before the event.
After the event
How may I evaluate and comment on the event?
You may comment with the organizers at any time, during or after the event. Furthermore an event evaluation form will be available online after the event to complete anonymously any comments you may have.
How can I order Speaker Presentations, Conference DVD or Certificates of Attendance?
Speaker Presentations and Certificates of attendance will be available through the organizers after the event, at no additional cost, ONLY to SAFETY4SEA subscribers. Conference DVD may be available at additional cost to those interested.
Please contact the organizers directly at e-mail: info [at] safety4sea [dot] com
---
We look forward to welcoming you at this event!