2020 SAFETY4SEA Virtual Forum
The 2020 SAFETY4SEA Virtual Forum is scheduled as a 2-day event from Tuesday 20th to Wednesday 21st of October!
This is an event aiming at a target group of Technical, Safety, Operations & Marine departments of Ship Operators and other industry stakeholders.
For more information about the 2020 SAFETY4SEA Virtual Awards, please click here.
Attendance is FREE, subject to Registration
SCHEDULE
Day 1 – Tuesday 20 October
Panel #1 – Sustainable Shipping in the COVID-19 era
Time Schedule: 08:00-09:15 LONDON /10:00-11:15 ATHENS /15:00-16:15 SINGAPORE
If this crisis has taught us one thing, it that we need to redefine sustainability. This is an unprecedented crisis situation in terms of breadth and scale, from a global health, social and economic standpoint. The COVID-19 pandemic has knocked on our door. The next day will not be the same; we fell asleep in one world but we need to wake up in a more sustainable industry.
How has the pandemic impacted maritime industry?
How can the maritime industry work together with other stakeholders to face challenges?
What is the leadership required to shape a sustainable future of global seaborne trade?
What new trends, technologies, ideas and practices emerged from the new crisis?
What have we learned and how should we work in creating a safe, clean, inclusive and sustainable maritime industry?
Mr. Andreas Hadjipetrou, Columbia Shipmanagement Ltd, Managing Director
Mr. Sunil Kapoor, Fleet Management, Director of Fleet Cyprus
Mrs. Elpi Petraki, WISTA Hellas, President
Capt. Kuba Szymanski, InterManager, Secretary General
Mr. George A. Tsavliris, Tsavliris Salvage
Mr. Theo Xenakoudis, IRI, Director of Worldwide Business Operations
Panel #2 – Crew Welfare
Time Schedule: 09:30-11:00 LONDON /11:30-13:00 ATHENS /16:30-18:00 SINGAPORE
Seafarers' mental health was at the center even before COVID-19; inevitably, the pandemic has become an extra challenge since bans forced by governments have left thousands of seafarers quarantined onboard ships, unable to return home, even after their contract had ended. IMO theme on Day of Seafarers outlined '#SeafarersAreKeyWorkers' . But above all, Seafarers are our family. We need to join forces and consider more drastic measures.
How seafarers can look after their health and wellbeing in the COVID-19 era?
Are there any new trends with respect to seafarers' mental and physical health?
Are seafarers serving on board cargo vessels safer from COVID-19 than the general population?
Capt. Costas Karavassilis, UK P&I Club, Senior Loss Prevention Executive
Mr. Ross Millar, Steamship Mutual, Loss Prevention Associate
Mr. Johan Smith, Sailors Society Wellness Sea, Programme Manager
Dr. Athena Stoupis, ShipMedCare Med. Advisor, Dir. of Infectious Disease, Athens Medical Center
Capt. Yves Vandenborn, Standard Club, Director of Loss Prevention
Panel #3 – Future Skills
Time Schedule: 11:30-13:00 LONDON /13:30-15:00 ATHENS /18:30-20:00 SINGAPORE
Soft skills have started to earn space, while are expected to define the future of work. As shipping companies are rapidly changing, to attract young talent and be in line with the modern-day environment, there is an urgent need for soft skills' development. In order to add value to its business, shipping should adopt new training methods and techniques on how to improve those abilities.
What are the future skills for the next generation of shipping?
What would be the new training methods?
What need for new skills for the crew does the majority of the latest maritime accidents reveal?
How do we need to train the crew? How to train the trainer?
Mr. Adam Lewis, IMEC, Head of Training & Operations
Dr. William Moore, American Club, Global Loss Prevention Director – S.V.P.
Capt. Jeff Parfitt, CHIRP Maritime, Director
Capt. David Patraiko, The Nautical Institute, Director of Projects
Dr. Maria Progoulaki, Green Jakobsen A/S, Regional Representative
RAdm. Bill Truelove, Carnival Corporation, Managing Director
Day 01 – Tuesday 20 October
SAFETY4SEA Awards Ceremony
Time Schedule: 14:00-15:00 LONDON /16:00-17:00 ATHENS /21:00-22:00 SINGAPORE
Award categories:
SAFETY4SEA Dry Bulk Operator Award
SAFETY4SEA Tanker Operator Award
SAFETY4SEA Sustainability Award
SAFETY4SEA Training Award
SAFETY4SEA Technology Award
SAFETY4SEA Initiative Award
SAFETY4SEA Personality Award
SAFETY4SEA Leadership Award
See event website here
Day 2 – Wednesday 21 October
Panel #4 – Ship Safety
Time Schedule: 08:00-09:30 LONDON /10:00-11:30 ATHENS /15:00-16:30 SINGAPORE
Safety is a key concern in all crisis period nor only for shipping but for society as well. This period of uncertainty tied with a rise of all incident types onboard and ashore has the industry on the ropes:
Containership Fires on the rise : How can we improve?
DBMS : Is the industry ready for the next step?
Crew Welfare : Are we happy ? What needs to be done?
COVID19 : What are the challenges and opportunities for the sector?
Has the industry been successful in implementing safety culture?
Incidents : How can we improve safety? Any lessons to be learned from other segments ?
Capt. Mark Bull, Trafalgar Navigation, Director
Mr. Manit Chander, HiLo Maritime, Risk Management
Mr. Dimitris Monioudis, Rethymnis & Kulukundis Ltd, General Manager
Capt. Panagiotis Nikiteas, Maran Dry Management, HSQE Manager / DPA / CSO
Mr. John Southam, North of England P&I CLub, Loss Prevention Executive
Mr. Peregrine Storrs-Fox, TT Club, Risk Management Director
Panel #5 – Cyber Security
Time Schedule: 10:00-11:30 LONDON /12:00-13:30 ATHENS /17:00-18:30 SINGAPORE
The IMO deadline is approaching within the next months, while as the industry is shifting to remote work along with the digitization trend, making cyber safety a key priority
Is shipping aware of the cyber hazards ?
Has the industry prepared for this digitization shift and the cyber safety challenges?
What changes should effected to systems & procedures?What mindset shift should we embrace?
Mr. Francesco Arischia, RINA, Senior Consultant
Mr. Manos Christofis,  Diaplous Group, Cyber Security Strategy Advisor
Mr. Stavros Koutoupes, World Link Communications, Greece Country Manager
Mr. Yannis Maroulis, ABS Group, Manager, Business Development
Mr. Themistoklis Sardis, Costamare Shipping Company S.A., IT Manager
Panel #6 – Maritime Security
Time Schedule: 12:00-13:30 LONDON /14:00-15:30 ATHENS /19:00-20:30 SINGAPORE
The pandemic may have posed new challenges to the shipping industry; however, piracy and sea robbery incidents is a persistent challenge and a significant threat, especially in high risk areas. Notably, an increase of incidents in the Singapore Strait and threat of abduction of crew in the Sulu-Celebes Seas have been identified while the Gulf of Guinea remained the area worst affected in 2019.
Which is now considered as the hottest piracy spot?
What is the overall situation in the high risk areas with respect to piracy figures? Is the number lower or under reported?
What is fueling the increasing number of pirate attacks in the GoG?
Is the current anti-piracy measures adequate or should we look forward to supplementary solutions?
Mr. Philip Diacon, Dryad Global, Owner/ Director
Mrs. Lydelle Joubert, Stable Seas, Researcher
 Director, Terra Firma Risk Management
Mr. Dimitris Maniatis, Marisk, CEO
Mr. Mark Sutcliffe, CSO Alliance, Managing Director
Panel #7 – Marine Insurance Claims in the COVID-19 era
Time Schedule: 14:00-15:00 LONDON /16:00-17:00 ATHENS /21:00-22:00 SINGAPORE
Damage goods and containers is already one of the most frequent causes of insurance claims in the shipping industry, according to AGCS. The pandemic has heightened the risk environment around high-value and temperature-sensitive goods. Lockdown measures and reduced staffing levels at warehouses and facilities may also increase the risk of theft and fire and damage due to extended storage.
Which sector will feel the biggest impact of pandemic-related insurance claims?
What are the new alarming trends in claims?
Are there any counter measures to mitigate losses?
Mr. John Dolan, Standard Club, Deputy Director, Loss Prevention
Mrs. Eva Ioannidou, UK P&I Club, Senior Claims Executive
Mr. Gordon Robertson, North of England P&I Club, Director (Greece)
Mrs. Elina Souli, American Club, V.P., Regional Business Development Director and FDD Manager Piraeus.
Attendance is FREE, subject to Registration
Panel # 1 – Sustainable Shipping in the COVID-19 era
Mr. Andreas Hadjipetrou, Columbia Shipmanagement Ltd, Managing Director
Andreas Hadjipetrou is the Managing Director of Columbia Shipmanagement Ltd in Cyprus and Chief Commercial Officer of the group. He has held various positions within the organization as well as spending 7 years in Columbia's Hamburg office as Finance and Commercial Director. He represents the company in various partnerships on a group level including Tsakos Columbia Shipmanagement (TCM) in Athens and Asia Marine Philippines. He is also a director in various industry organizations such Vice president of the Cyprus Shipping Chamber (CSC), BIMCO director,  Cyprus Marine Environment Protection Association (CYMEPA), Cyprus Maritime Academy, and DNVGL National committee. Mr. Hadjipetrou is UK educated holding a BSc in Economics from the University College London and an MBA in Total Quality Management.
Mr. Sunil Kapoor, Fleet Management, Director of Fleet Cyprus
Mr. Kapoor has an engineering background with a degree in Marine Engineering from DMET, Calcutta, a very prominent and prestigious college in India. He began his career at the Shipping Corporation of India – the country's state Shipping company. He spent most of his time at sea between 1981 to 1992. In his last three years he sailed as Chief Engineer. In 1993 he came ashore and worked with Lloyds Register as a Surveyor based in India for three years. Mr. Kapoor joined Fleet Management Limited, Hong Kong back in 1996 as a Technical Superintendent and gradually rose to his present rank of Director at FML Ship Management. During his tenure with Fleet Management, he was actively involved in all aspects of Technical Management. He was also involved in New Building supervisions of Reefers/Container vessels/Chemical Tankers in Japanese and Korean Shipyards. He shifted to Cyprus in May 2007 to set up the companies' branch office in Nicosia which currently consists of a team of 40 employees and operating 40 ships under full Technical Management. He is also responsible for day to day operations of the London, Turkey & Dubai offices. Mr. Kapoor sits on the Technical committees of all the major Classification societies. He is also a member of the board of Governors of Cyprus Maritime Academy and a board member of the Cyprus Marine Club and CYMEPA in Limassol.
Mrs. Elpi Petraki, WISTA Hellas, President
Elpi Petraki is part of ENEA MANAGEMENT INC. for the last 22 years. She has been involved in various parts of the company focusing in the operations and chartering of its fleet. She is serving as the II Vice President of the Hellenic Shortsea Shipowners Association (EENMA) and the Vice President of the Women in Shipping and Trade Association (WISTA) Hellas. She is an active member of the shipping community with participation as speaker in conferences and is a contributor in shipping related magazines. She has an ongoing interest in learning and in being updated on latest developments in the industry. Elpi has studied Maritime Business and Maritime Law in Plymouth UK and got her Masters' degree in International Transport and Trade from Guildhall University UK.
Capt. Kuba Szymanski, InterManager, Secretary General
Captain Kuba Szymanski is the Secretary General for InterManager, the international trade association for the ship and crew management sector. He started his sea carrier in 1985. He graduated from the Maritime University of Szczecin with a Master Degree and started his deck officer career with Dorchester Maritime Limited Isle of Man where he sailed gas/chemical/product tankers, reaching his first command as a Master in 1999. In order to support his managerial skills, he attended Lloyds Academy and obtained a Certificate in Ship Superintendence, before gaining an MBA at the International Business School, Isle of Man and John Moores University (JMU) Liverpool. In his roles ashore, Kuba worked as Marine Superintendent, HSEQ Manager, Fleet Manager and General Manager. For the past eight years he has been Secretary General of InterManager. Capt. Szymanski is a familiar face on the international maritime lecture circuit. For the past 16 years he has also lectured on ship management at the International Business School, Isle of Man. Through his role with InterManager, Capt Szymanski has participated in many industry-wide projects, including the production of international shipping industry Key Performance Indicators (KPI) and the Save Our Seafarers campaign and, most recently, the Martha Project which focussed on seafarer fatigue at sea, and is currently chairing HEIG Enclosed Space Committee. In July 2018 he was awarded an Honorary Doctorate by Solent Southampton University in recognition of his contribution to the maritime industry. In his leisure time, Kuba is a keen yachtsman and races sails his Beneteau First 40.7 competitively around Europe, mostly double or single handed.
Mr. George A. Tsavliris, Tsavliris Salvage
Mr. George A. Tsavliris was born in London. He graduated from Athens College in 1968 and having acquired professional qualifications in Shipping (F.I.C.S., ACI.Arb), he concluded his graduate and post graduate studies in Shipping Law at University College London in 1973, with an L.L.M. degree. In 2009 he was qualified as a Mediator at the ADR Group London and in 2014 was certified as a Mediator by the Greek Ministry of Justice, Transparency and Human Rights. He familiarized himself with the shipping and salvage sectors from a very early age by being engaged in the family business. George is a Principal at "Tsavliris Salvage Group" and represents the business on both a commercial and environmental basis internationally. He holds the position of Past Chairman of INTERMEPA (International Marine Environment Protection Association), Chairman of CYMEPA (Cyprus Marine Environmental Protection Association), which received the "Cyprus Maritime Prize 2007", as well as member of the Board of Directors of Cyprus Union of Shipowners, Board Member of ECSA (European Community Shipowners' Associations), Board Member of The Yacht Club of Greece, Board Member of Friends of Hellas Liberty Association and the Jubilee Sailing Trust in the UK and Honorary Chairman of the Tsavliris Cultural Foundation. Furthermore, Mr. George Tsavliris is Member of the Academic Board of Metropolitan College / Solent Southampton University. Mr George Tsavliris was awarded the 2016 Capital Link Greek Shipping Leadership Award, in recognition of his unique and extensive contribution to Shipping and Greece and for his overall outstanding service to the shipping industry made by him individually, as a family and by his company as a Group. In Jan 2019, Mr Tsavliris received the Cyprus Environmental Award on behalf of CYMEPA by the President of the Cypriot Republic Mr Nikos Anastasiades and on March 12th, 2019, Mr Tsavliris was recognized with the Safety4Sea Leadership Award 2019 for his work with CYMEPA and other national & international organizations, toward the protection of the marine environment. Most recently, Mr Tsavliris was appointed Non-Executive Chairman of SSL Endeavour Insurance Brokers Cyprus & Greece.
Mr. Theo Xenakoudis, IRI, Director of Worldwide Business Operations
Theofilos K. Xenakoudis joined the Piraeus office of International Registries, Inc. (IRI), which provides administrative and technical support to the Republic of the Marshall Islands (RMI) maritime and corporate registries, in 2001 as Business Development Manager. In January 2007 he was promoted to Managing Director of IRI's Piraeus office and then in 2015, he was promoted to Director, Worldwide Business Operations.  Throughout his tenure with the RMI Registry, he has strengthened relationships with both the local and international maritime and corporate communities and continues to foster these strong relationships working as a partner to the global shipping community.
Panel # 2 – Crew Welfare
Capt. Costas Karavassilis, UK P&I Club, Senior Loss Prevention Executive
Kostas is a Greek Master Mariner with significant seagoing experience on-board Bulk Carriers and Cruise Ships. Prior to joining Thomas Miller's Hellas office in December, 2019 he worked as Claims Manager for a local hull insurer, garnering more than 10 years of experience within the marine insurance industry. Kosta is certified by Lloyds Register of Shipping as an ISM and ISPS Internal Auditor. He deals with Loss Prevention related matters and operational enquiries for local Members, and he also conducts crew seminars.
Mr. Ross Millar, Steamship Mutual, Loss Prevention Associate
Ross is a Master Mariner based in Steamship's London office and forms part of our Loss Prevention team.  Prior to starting with the Club, Ross was employed by a well known city law firm dealing with marine casualties investigation.  He has dealt with collisions, groundings, fire, major loss of life, salvage and cargo claims.  Prior to coming shore side, Ross held a Marine Pilot position, completing over 900 acts of Pilotage. He gained exposure to handling all vessel types from modern offshore vessels to unmanned barges with towage assets.  He also have experience as Master on Ro-Pax vessels with a respected Ferry Operator.  He has 14 years sea going experience encompassing Pilotage, Ro-Pax, Offshore and Cruise.  Ross also holds an Honours Degree from Glasgow University in Mechanical Engineering.
Mr. Johan Smith, Sailors Society Wellness Sea, Programme Manager
Johan joined international maritime welfare charity Sailors' Society in 2014 to develop and lead its Wellness at Sea programme, a pioneering initiative which empowers seafarers to prepare and keep physically and mentally fit for life at sea. The Wellness at Sea programme has since grown to become one of the leading wellness interventions for the shipping industry, benefitting thousands of seafarers every year and winning a Safety at Sea award for Best Crew Welfare Programme and a Seatrade Award for Investment in People. Johan has worked with seafarers for many years, previously serving as a port chaplain for six years in Cape Town, South Africa. It was during this time that he became aware of the challenges many seafarers face as a result of life at sea and in 2011 started developing his work on a wellness programme to meet their needs. Johan studied theology and is also a qualified social worker.
Dr. Athena Stoupis, MD, Director, Div. of Infectious Diseases and Travel Medicine, Clinical Instructor of Alpert Brown University Medical School, US Board Certified in Infectious Diseases and Internal Medicine , Athens Medical Center 
Dr. Athena Stoupis, MD is a U.S. Board Certified Internal Medicine and Infectious Diseases Consultant. She is the Director of the Departments of Infectious Diseases and Travel Medicine at Athens Medical Group. She has trained and worked in university medical institutions of the U.S. including, Northwestern University of Chicago, University of Illinois in Chicago, and Brown University of Providence, RI. Dr. Stoupis, has received an Honors award by the American College of Physicians. She was an Infectious Diseases Consultant and Clinical Instructor of the Infectious Diseases Department of Warren Alpert Medical School of Brown University in Providence, Rhode Island and worked at the Brown University travel clinic and tuberculosis clinic for 7 years. Dr. Stoupis is the Director and Founder of the "Travel Health", "CTH –Certified" travel clinic at Athens Medical Center, which has been open since 2005. Dr. Stoupis also works as visiting Infectious Diseases Consultant at Onassis Cardiac Surgery Center.
Capt. Yves Vandenborn, Standard Club, Director of Loss Prevention
Capt. Yves Vandenborn is the Director of Loss Prevention at The Standard Club, one of the leading members of the International Group of P&I Clubs. Yves is a master mariner and associate fellow of The Nautical Institute. After four years as an independent marine consultant, he joined The Standard Club as marine surveyor in 2010 and rose to his current role in 2013. Based in Singapore, he and his ten-strong team are responsible for assessing the operating quality of the club's entered fleet and providing tailored loss-prevention advice to owners and operators.
Panel # 3 – Future Skills
Mr. Adam Lewis, IMEC, Head of Training & Operations
Adam originally joined the shipping industry as a Deck Cadet with Cunard Line. After graduating, he commenced his career ashore, initially as an operator/charterer in the short sea shipping trade and then within the ISM and ISPS department of a leading superyacht company. Adam joined the International Maritime Employers' Council (IMEC) in 2010 where he heads up the training department. He is predominately responsible for the management of the IMEC Cadet and Engine Rating programmes in the Philippines, which collectively have around 800 students under training. He is also responsible for looking at the future skill requirements of the maritime workforce. Adam holds a BSc (Hons) in Merchant Ship Operations from Southampton Solent University and is studying for an Executive MBA
Dr. William Moore, American Club, Global Loss Prevention Director – S.V.P.
Dr. Moore is the Senior Vice President for Loss Prevention at the Shipowners Claims Bureau, Inc., managers of the American Club. In that capacity, he brings 22 years of experience to the development and implementation of the Club's loss prevention initiatives to assist shipowners in the reduction of maritime risks and incidents. He formerly worked at ABS in New York and Gard Services in Norway. Dr. Moore is also formerly the Chairman of the IMO's Joint Maritime Safety Committee & Marine Environmental Protection Committee's working group on the Human Element.
Capt. Jeff Parfitt, CHIRP Maritime, Director
Jeff is a professional mariner with a career that spans four decades. He commenced his seagoing career with Shell in 1976. In 1996, he moved into the offshore world of dynamic positioning with Co-Flexip Stena and Subsea7, principally serving on dive/subsea construction vessels operating in the North Sea and on a global basis becoming Master in 2000. Prior to taking up the position as Director (Maritime) with CHIRP, Jeff operated as an offshore marine consultant.
Capt. David Patraiko, The Nautical Institute, Director of Project
David coordinates The Nautical Institute's Technical & Professional Development and IMO Committees. He has led research and produced many papers and articles on training, mentoring, electronic navigation, the associated 'Human Element' effects created by technology, and Marine Spatial Planning. A graduate of the Massachusetts Maritime Academy (US), he sailed on a variety of international vessels in his twelve years in the Merchant Navy (1985 – 1997). He holds an Unlimited Master Mariners licence, and was awarded an MBA degree from Henley Management College (UK).
Dr. Maria Progoulaki, Green Jakobsen A/S, Regional Representative
Dr. Maria Progoulaki is the regional representative of Green-Jakobsen in Greece and Cyprus, and Senior Consultant since 2017. Maria is a Maritime Economist; she holds a PhD on the Management of multicultural human resources in shipping. She has 12 years of experience in consultancy, teaching and international research in Maritime Human Resource Management, cross-cultural management and the Maritime Labour Convention (MLC2006). Her professional competence covers marine HR and safety projects. As part of GJ international team, Maria develops tailor-made HR processes, leadership training concepts and safety strategies for shipping companies, with a focus on integrated maritime HR processes. Maria also offers professional courses on soft skills and safety leadership to shipping companies' office and sea personnel.
RAdm Bill Truelove, Carnival Corporation, Managing Director
RAdm Bill Truelove, born in Liverpool, Nova Scotia, enrolled in the Canadian Armed Forces in 1981. He attended Royal Roads Military College, graduating in 1985 with a Bachelor's Degree in Military and Strategic Studies. After graduation, he completed his initial naval officer training in HMC Ship's CHALEUR, FUNDY, SASKATCHEWAN and QU'APPELLE. In 1986, he was assigned to HMCS ATHABASKAN where he served as a Bridge Watchkeeper, Navigation Officer and Above Water Warfare Officer. This was followed in 1990 by a two-year assignment at the Canadian Forces Officer Candidate School in Chilliwack, BC where he led leadership training and evaluation. Bill culminated his 37 year military career as Commander, Canadian Defence Liaison Staff (Washington) and Defence Attaché to the United States from July 2015 – July 2018. He was then globally selected to be the Managing Director of Carnival Corporations prestigious CSMART Academy (https://www.csmartalmere.com/ ) in Almere, The Netherlands where he is responsible for the delivery of world class Bridge, Engineering and Leadership training to the Corporation's Bridge and Engineering Officers. A Commander of the Canadian Order of Military Merit and three times awarded the United States Legion of Merit, RAdm Truelove is married to Brenda (nee Foss) and has two children, Anthony and Ashley.
Panel # 4 – Ship Safety
Capt. Mark Bull, Trafalgar Navigation, Director
Mark Bull commenced his career 50 years ago and is currently a Marine Consultant specialising in Navigation Assessments and Navigation Assessor training. He is a Fellow of The Nautical Institute, member of council and member of their technical committee. He spent 27 years at sea, including 5 in command; 12 years in shipmanagement in senior positions; 3 years in P&I Loss Prevention and 7 years as a consultant
Mr. Manit Chander, HiLo Maritime, Risk Management
After almost 2 decades aboard Tankers, including as a Master Mariner, Manit worked as an independent consultant managing cost efficiency, sales optimisation and growth strategy. Manit moved into Shell Shipping & Maritime as Strategy Manager where he began to develop HiLo. As HiLo CEO, and a sailor himself, Manit is passionate about championing the needs and safety of seafarers. Manit holds an MBA from London Business School in Strategy and Finance.
Mr. Dimitris Monioudis, Rethymnis & Kulukundis Ltd, General Manager
Dimitris graduated from Athens College, Greece and went on to undergraduate and post graduate studies in Marine Engineering and Marine Technology at the University of Newcastle upon Tyne. He has over 30 years of experience in shipping having dealt with a multitude of technical, purchasing, financial, operational and legal aspects within the industry as well as repairs, acquisitions and newbuilding projects in Japan, South Korea and China. He is employed by one of the oldest London-Greek shipping companies (established in 1921 in the City of London) which has operated geared bulk carriers, product oil tankers and combination ore/oil carriers over recent years. Dimitris is a Chartered Engineer, a Trustee of The Royal Institution of Naval Architects, a Fellow of The Institute of Marine Engineering, Science & Technology and The Institute of Chartered Shipbrokers as well as an Associate Fellow of The Nautical Institute. He presently sits on various industry bodies including the Bureau Veritas UK & Ireland Committee, DNV GL West European Owners Committee and Lloyds Register Technical Committee. He is also Deputy Chairman of the Technical Committee of Intercargo and a member of the Marshall Islands Quality Council, the Marine Technical Managers Association of Greece and the International Chamber of Commerce's Commercial Crime Services Advisory Board. Finally Dimitris is very proud to be the President of the Hellenic Engineers Society of Great Britain since 2004
Capt. Panagiotis Nikiteas, Maran Dry Management, HSQE Manager / DPA / CSO
Captain Panagiotis Nikiteas is maritime professional with 32 years' experience span in various sectors of the maritime industry including management, marine, vetting, operations, crewing, safety, quality, environmental, energy, security, health, surveying, incident investigation and training. He had been stationed and worked abroad in Manila, Dubai and Singapore and appreciated the benefits of multi-cultural working environment. He is holding Master's Degree in Adult Education, Master's degree in International Shipping with distinction, Post Graduate Diploma in International Shipping and Transport Management and is a graduate form Hydra Merchant Marine Academy with distinction. Panagiotis is the HSQE Manager / DPA / CSO of Maran Dry Management Inc.
Mr. John Southam, North of England P&I Club, Loss Prevention Executive
John is a Master Mariner and joined from a survey and marine consultancy company. Previous to this, John was engaged in shipyard operations conducting new build DP vessel projects in Asia as an owners project representative. He also worked at sea for 16 years, initially on Container Vessels with P&O Nedlloyd, and then on board offshore vessels including a range of DP vessels, AHTS, PSVs, drilling units, and offshore wind farm construction lift boats.
Mr. Peregrine Storrs-Fox, TT Club, Risk Management Director
Peregrine read Law at Southampton University, specialising in the law of carriage and international trade. He has been with the TT Club since 1984, initially handling claims and providing advice to all types of operator in the transport and logistics supply chain, culminating in directing claims operations worldwide for TT. Since 2002, Peregrine has led the TT's loss prevention services, actively engaging in many industry issues. This has included the development of the CTU Code and the passage of the container loss debate at IMO leading to the revision to SOLAS requiring verified gross mass. Peregrine enjoys collaborating with diverse interest groups in order to seek out optimal ways of working safely, securely and efficiently throughout the global supply chain. As a result, he has developed strong links with like-minded trade organisations and NGOs with a view to promote good practice amongst all stakeholders. Peregrine has led TT's sustained campaigns dedicated to issues such as: inaccurate gross mass (VGM) information; poor packing of cargo transport units; and misdeclaration of Dangerous Goods.  He currently leads TT's participation in the Cargo Integrity Group, urging all actors to commit to improving safety and security standards in all aspects of cargo packing, including load distribution, cargo securing, classification and declaration, and effective data transfer through the intermodal supply chain worldwide.
Panel # 5 – Cyber Security
Mr. Francesco Arischia, Senior Consultant, RINA
Francesco Arischia is a Senior Security consultant of Rina. He has 8 years of experience in Cyber Security and compliance. He is involved in several project in the Maritime security. He is currently based in Paris following the security of a Space Navigation European programme. He holds a Degree from University of Genoa in Biomedical Engineering.
Mr. Emmanuil (Manos) Christofis,  Diaplous Group, Cyber Strategy Advisor
Mr. Christofis, has been actively involved in NATO's Cyber Defence for more than a decade, providing his advice and support at NATO's Operational HQ. Through all theses years he has accumulated experience and developed expertise in many areas such as Cyber Defence Exercises, Cyberspace Operations, Cyber Defence Operational Requirements and Capability Development. He has deep insight on Incident Response during his tour at NATO's Computer Incident Response Capability Technical Centre (NCIRC TC) thus he is advocate of real time monitoring, detection and response via a cyber defence operations centre (CDOC). Having a combined Cyber Defence knowledge and military Operational experience, knowing in depth the operational needs, Mr. Christofis successfully translates "cyber defence technology" into "operational" language and overall strategy. He is also an advocate of the incorporation of Simulation into Cyber Defence training as part of the larger Computer Aided Exercises (CAX) environment. Throughout his military career spanning more than 26 years, Mr. Christofis tried to link the Conceptual and Strategic Thinking with Technology and Innovation. As Director of the Communication and Information Systems (CIS) and Electronic Warfare Directorate of the Hellenic Navy Operational Fleet Command and Head of the Command and Control Systems Department in the Hellenic Navy General Staff, he leaded the innovation and information security functions effectively and efficiently with an eye always on the future technologies and Cyber Defence. Deeply committed to his vision for Cyber Defence, he is widely acknowledged as both thought leader and effective and efficient ''achiever''. Mr. Christofis has a combined academic education comprised of a Master of Science in Electrical Engineering (MScEE)/Digital Communications from the Naval Postgraduate School in Monterey California USA, a Graduate Certificate in Information Systems Project Management from the University of Illinois USA, a Certificate in EU Common Security and Defence Policy (CSDP) focused on Crisis Management Operations /Decision Making Process from the European Security and Defence College Brussels Belgium, an active certification in Project Management Professional (PMP) from the Project Management Institute USA and he is a Certified Information Security Manager (CISM/ISACA).
Mr. Stavros Koutoupes, World Link Communications, Greece Country Manager
Stavros Koutoupes is an ICT professional with more than 28 years of international and multidisciplinary experience in the management, development, deployment and operation of large scale and complex multi-million ICT projects in the telecommunications, IT, lottery and industrial sectors. He is located in Athens and is responsible for the World-Link Communications services to the Greek maritime companies.
Mr. Yannis Maroulis, ABS Group, Manager, Business Development
Yannis Maurolis is the Business Development Manager for ABS Group for Europe and the Middle East. Located in Athens, Greece, Yannis is a chemical engineer (NTUA) and brings more than 18 years of technical operations and financial experience across business development, supply chain, operations, chartering and trading in the oil and gas and shipping sectors. Yannis is responsible for partnering with our marine and offshore clients in the region to deliver services that improve the safety and integrity of critical assets, including cyber securit
Mr. Themistoklis Sardis, Costamare Shipping Company S.A., IT Manager
Mr. Sardis is the Head of the IT Department of Costamare and is responsible for the ICT strategy, operation and support of the company's main office and the fleet. He holds a Diploma in Electrical and Computer Engineering from the National Technical University of Athens, an MSc in Data Communications from at the University College London, and an MBA (Finance) from the Athens University of Economics and Business, where he graduated as top of his class. He is also PMP and ITIL v4 certified. Mr. Sardis is the current Vice-President of the Association of Maritime Managers of Information Technology and Communications (AMMITEC).
Panel # 6 – Maritime Security.
Mr. Philip Diacon, Dryad Global, Owner/ Director
Phil studied Aeronautical Engineering at the University of Bath before he joined the Royal Air Force serving as a fighter pilot with operational experience throughout the world. As a senior officer in the military he delivered international operational planning and crew training in complex environments. Phil was always keen to do more and since leaving the military has accumulated vast experience in forming and leading small and medium sized businesses in various sectors including retail, franchise, services and logistics. Dryad global was established to serve the maritime community with actionable and impartial security recommendations to inform commercial and operational decisions. Phil has brought into the business the rigour of aviation processes and built a team who have real-world intelligence experience.
Mrs. Lydelle Joubert, Researcher, Stable Seas
Lydelle Joubert joined Stable Seas in November 2018. She is an expert on global piracy and counter-piracy efforts and also contributes research on trafficking in illicit goods, transnational organized crime, African maritime security, and maritime domain awareness. Lydelle brings first-hand experience in the private security sector and the South African military. She holds an MA in International Relations, Honores in International Politics, and a BA in Political Sciences from the University of Pretoria, South Africa.
Go to stableseas.org
Director, Terra Firma Risk Management
Terra Firma Risk Management is a leading crisis and risk management company with extensive experience of maritime kidnap. The company and its advisers have responded to about fifty cases since Terra Firma was formed in 2009, working with shipping companies of all shapes and sizes. As a result of this experience, Terra Firma advisers have gained strong knowledge of vessel, crew and company management preparation for voyages in high-risk areas. The adviser who will speak at the session has extensive experience in this area, having responded to 20 cases in the Indian Ocean and the Gulf of Guinea. He first moved into crisis management in 1995. He has worked in the government and private sectors in Europe, the Americas, the Middle East, Africa, South and South-East Asia. He speaks a number of European, Middle Eastern and South Asian languages
Mr. Dimitris Maniatis, Marisk, CEO
Dimitris has a comprehensive background in security in hostile regions which started right after his days with the Hellenic Navy. In the year 2000 and under contract with the Hellenic Ministry of Foreign Affairs, he was deployed to Afghanistan & Pakistan where he spent 7 years, fulfilling various roles in support of European Intelligence Agencies, ISAF, UN Organizations and more. During the first years of his involvement in Central Asia operations, he managed the security and logistics of European NGO's operating region wide and lead missing persons recovery missions in the Hindukush and beyond. Dimitris also participated under contract, in missions to Cambodia, Egypt, The Balkan Region, The Middle East and Africa. In 2009 the menace of Somali Based Piracy was at its height and Dimitris was given the opportunity to emerge in this new industry called Maritime Security. After completing specialized training, he joined the ranks of the Armed Security Teams safe guarding vessels in the Indian Ocean HRA and became Team Leader shortly after. While performing these duties he continued his university education by completing an MBA on shipping which in 2013 allowed him to immerse in the business side of the maritime security industry. He is currently in the process of his second Masters on Maritime Security. Dimitris has served in various executive and C suite roles, enhancing the capabilities, structure and overall deliverables of the private maritime security industry, worldwide. As founder and CEO of Marisks, his prime objective is securing the people and assets of the company's clients in a fully compliant, ethical and positive way making sure the job is done and everyone returns safe to their loved ones. Marisks was formed to provide an enhanced and holistic approach to mitigating maritime risks when operating in high risk environments.
Mr. Mark Sutcliffe, CSO Alliance, Managing Director
After six years in the British Army with the Royal Hussars (PWO), Mark spent two years working on the docks of Hartlepool and Bristol. Then 22 years were evenly spread between blue chip companies, Gearbulk, GAC and Wilh. Wilhelmsen where he was invited to join the board of Wilhelmsen Lines Car Carriers in Southampton. The focus was a mixture of operations and business development in these global companies. In 2013 Mark started CSO Alliance as an effective risk management tool to support Maritime Shipping Company, Port and Cyber Security Officers through the creation of online communities ('Alliances') of maritime security professionals within a bespoke, secure and state of the art online platform. There is no cost to join and members are provided with up to date and reliable threat information and assessment as well as a range of useful applications to support maritime risk management requirements. We have run 58 workshops with expert speakers throughout the world. Our members can submit incident reports (anonymously as required) as well as collaborate on these and other maritime security issues with like-minded individuals within a secure environment. This helps close the information gap in missing criminal incident data and so deliver 'Security through Community'. 
Panel # 7 – Marine Insurance Claims in the COVID-19 era
Mr. John Dolan, Standard Club, Deputy Director, Loss Prevention
John Dolan is a Deputy Director, Loss Prevention at the Standard Club. He has a ten-year extensive technical and commercial ship management experience as a General Manager/Director. He provided marine and technical due diligence/asset protection consultancy services to major shipping finance institutions for four years, and he was a board member of the International Chamber of Shipping, as an Ireland representative for six years. Mr Dolan has been a member of the Standard Club Safety & Loss Advisory Committee for nine years, and joined Charles Taylor in April 2015 as Deputy Director of Loss Prevention.
Mrs. Eva Ioannidou, UK P&I Club, Senior Claims Executive
Eva joined TM(H) in February 2016 prior to which she gained 14 years of working experience in ship owning and ship management companies based in Greece. She has a BSc(Hons) in Shipping, an MBA and MSc in International Banking and Finance, as well as a LLM in Maritime Law . In her present role in Syndicate H1, she handles people related claims.
Mr. Gordon Robertson, North of England P&I Club, Director (Greece) 
Gordon joined North in 2009 and is responsible for service delivery and development for our Greek Membership. He is also Associate Member of the Royal Institute of Naval Architects and Solicitor of England and Wales. Gordon has degrees in naval architecture and ocean engineering, attended the College of Law in York and qualified as a solicitor in London with shipping firm Shaw and Croft. In 2016 Gordon joined the P&I management team and his background in engineering, law and claims makes him ideally suited to coordinate Member's use of Underwriting, P&I, FD&D and Loss Prevention.
Mrs. Elina Souli, American Club, V.P., Regional Business Development Director and FDD Manager Piraeus
Elina Souli is a lawyer qualified both in Greece and UK with over 20 years of experience in P&I and FD&D matters. She obtained her Law Degree from the Aristoteleio University of Thessaloniki and holds an LLM degree from Southampton University in UK. She started her career as an Associate lawyer in one of the major shipping firms in Greece before joining an IG P&I Club office in 1999 where she dealt with a wide range of P&I as well as FD&D cases over the years. She has received specialized training in crisis management of marine emergencies and she has handled major casualties within the scope of her role as Casualty Coordinator of the Greek office. She joined SCB (Hellas) Inc., the Piraeus Claims Liaison Office for the Managers of the American P&I Club, (Shipowners Claims Bureau Inc., NY) in November 2018 where she currently holds the position of Regional Business Development Director, V.P – FD&D Manager . She is regularly invited as a speaker in various International Conferences related to P&I and Marine Insurance topics and she is a visiting lecturer at the LLM course of Athens Law School. She has been elected as Vice President for Wista Hellas BOD in June 2020.
Lead Sponsors
MacGregor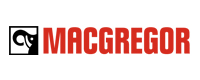 MacGregor is a family of innovators. By offering engineering solutions and services for handling marine cargoes and offshore loads we make the sea more accessible, safe and reliable for those whose livelihood depends on the changing conditions of the sea. To enable that we have a variety of strong product brands and committed experts with a passion for solving challenges – and the power of the sea is sure to provide those.
SQEMARINE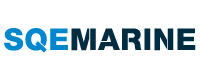 SQE Marine is a leading provider of Safety, Quality and Environmental Solutions providing Consulting, Training and Information products in these areas. We have been successfully providing a product and service range to more than 1,200 clients (based in 75+ countries) over the last 20 years, operating a DNVGL Certified Training Center and a LR ISO 9001 certified management system. Strong enough to provide immediate response and feedback to all client queries and needs, we provide a range of competitively priced services and timeliness for product / service delivery; we provide foolproof products and services to ensure full after sales support for as long as necessary. Last but not least, technical competence is the core of our management system & operations. Our vision is to be a leading world class corporation that provides reliable maritime solutions in the areas of Quality, Health, Safety, Environmental, Crisis, Security, and Risk Management. Our mission, therefore, is to provide real life, effective and efficient maritime solutions range including Consulting, Training and Information provision in order to maximize client benefit and minimize risk.
Sponsors
ABS
ABS, a leading international classification society, is guided by its mission to promote security of life, property and the natural environment. ABS has a long and proud association with the Greek ship owning community and continues to support its current fleet and future fleet development. As the Greek fleet has expanded and diversified, ABS has continued to expand and develop its services to Greek ship owners. ABS is a technical partner providing traditional classification services as well as on-the-ground technical services in asset performance, energy efficiency, environmental performance and lifecycle management. Delivering practical and innovative solutions, ABS supports the Greek shipping industry in meeting today's demands as well as future challenges. Greek shipping operations are supported through the local Athens office as well as a global network of surveyors, engineers, researchers and regulatory specialists who work in more than 200 offices in 70 countries around the world
American Club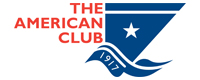 American Steamship Owners Mutual Protection and Indemnity Association, Inc. (the American Club) was established in New York in 1917. It is the only mutual Protection and Indemnity Club domiciled in the United States – indeed, in the entire Americas. The Club is a member of the International Group of P&I Clubs, a collective of thirteen mutuals which together provide Protection and Indemnity insurance for some 90% of all world shipping. Protection and Indemnity insurance (commonly referred to as "P&I") provides cover to shipowners and charterers against third-party liabilities encountered in their commercial operations. Responsibility for damage to cargo, for pollution, for the death, injury or illness of passengers or crew and for damage to docks and other installations are examples of typical exposures. Running in parallel with a ship's hull and machinery cover, traditional P&I such as that offered by the American Club distinguishes itself from ordinary forms of marine insurance by being based on the not-for-profit principle of mutuality where Members of the Club are both the insurers and the assureds.
Arcadia Shipmanagement Co Ltd
ARCADIA Shipmanagement provides safe and reliable transportation of oil by sea, through a modern fleet, setting top objectives for Safety, Quality and Environmental protection. To achieve these, Arcadia is dedicated to develop and sustain a strong working relationship with all parties involved in International oil trade, based upon mutual trust and reliability. Safety is enhanced by establishing a risk assessment system for hazard identification, risk management and control, adressing guidance for the prevention of errors, hazardous situations and incidents, through reporting and investigation procedures and providing training of personnel at Company's in-house maritime training centre and by attending externally provided courses. Quality is maintained by undertaking auditing and evaluation process, with commitment towards the continual improvement of HSQE performance, through setting and measuring various Key Performance Indicators, analysing N/C reports, reviewing findings from internal audits ashore and onboard. The Environment is protected by preserving and whenever possible, further reducing the burden on the environment by setting and achieving tougher voluntary standards, such as Green Award. Moreover, by aiming for the reduction of identified environmental impacts of Company activities to air, sea and land, to the possible extend and seeking to conserve energy and materials, through recycling and waste reduction programs.
Blue Planet Shipping Ltd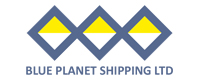 Blue Planet Shipping Ltd (BPS) was established and based at Piraeus since 1996, to manage 8 Dry Bulk Carriers. In 1998, BPS split into two separate companies.  BPS retained its root name and Third Millenium Shipping Ltd (TMS) was set up to manage vessels for different owners. BPS managed 7 out of the 8 vessels; (AKMI – ARIS – EVMAR – COSMAR – ALMAVITA – AFROS & ALKIMOS) and the management of the ASTROMAR was undertaken by TMS. In 2002, clients of the company placed an order for 6 New Building Supramax vessels in China, of which 5 were delivered in 2003 and 1 in 2004. The new vessels (APOLLON – APEX – AKMI – EVNIA – NICOLAOS A and AVRA) were registered under Cyprus and Greek Flags. With the company by then managing a total of 14 vessels, it began recruiting different nationalities to man the ships, focusing mainly on Greek, Ukrainian, Burmese and Moroccan crews.
Capital Shipmanagement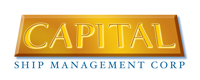 Capital Ship Management Corp. ('Capital') is a distinguished oceangoing vessel operator, offering comprehensive services in every aspect of ship management, currently operating a fleet of 55 vessels including 41 tankers (6 VLCCs, 5 Suezmaxes, 2 Aframax, 27 MR/Handy product tankers and 1 small tanker), 4 modern Capesize bulk carriers and 10 container carriers with a total dwt of 5.70 million tons approx. Capital is a a subsidiary of Capital Maritime & Trading Corp. The fleet under management includes the vessels of Nasdaq-listed Capital Product Partners L.P.
Chandris (Hellas) Inc.
Chandris (Hellas) Inc. is a Ship Management Company which specializes in the management and operation of oil tankers, chemical tankers and bulk carriers. Chandris management philosophy is to maintain a high number of experienced and motivated personnel onshore and at sea, having adopted a strict policy of safety and preventive maintenance on board our vessels. Originally established in 1915, the Chandris Fleet operated throughout the 1920s, 1930s and up until the Second World War. In the 1950s and 1960s embarked on an active new building program in order to rebuild its fleet. In this period, Chandris (Hellas) Inc. became the fleet's main managing company and by the 1980s, the average number of ships ranged between 20 to 30 with an average size of 1.2-1.5 million dead weight tones (DWT) In 1997 Chandris (Hellas) Inc. went back to the Newbuilding yards in order to renew and enlarge its fleet with top tier yards in South Korea and Japan. By 2011, the Company had expanded by more than 300% of the Company's total DWT and by 2013 Chandris (Hellas) Inc. successfully oversaw and managed 26 technologically advanced Newbuildings.Today Chandris (Hellas) Inc. manages close to 3 million dead weight tons (DWT). The vessels fly the Hellenic (and other) Flags and have multinational crews.
ClassNK
ClassNK is dedicated to ensuring the safety of life and property at sea, and the prevention of pollution of the marine environment. To achieve this mission ClassNK will: Focus on delivering the highest quality classification services, by the highest quality personnel, while maintaining its totally independent third party, non-profit status. Focus on the development of relevant rules, procedures and guidance, and maintain and develop its commitment to scientific and technological research and development. Maintain and develop its global operations in line with the needs of clients using its services. ClassNK has earned an outstanding reputation for its long-standing dedication to safeguarding life and property at sea and preventing marine pollution through the establishment of universally recognized standards for the design, construction and maintenance of ships and other marine structures. The principal work of the Society's expert technical staff is to undertake surveys to ensure that the rules which it has developed are applied to newbuildings and existing ships to ensure their safety. The rules cover not only hull structures, but also propulsion systems, electrics,electronic systems, safety equipment, cargo handling gear, and various other areas. ClassNK's surveyors work in shipbuilding and repair yards and at ports across the world, wherever they June be called upon to examine the condition of a ship. The Head Office is located in Tokyo and in Chiba, Japan, and there are branch offices at the major Japanese and overseas cities throughout the world. (see Contact us) As of the end of January 2020, the Society had 9,134 ships totaling over 258 million g.t. under class. This figure represents approximately 20 percent of the world merchant fleet currently under class.
Costamare Inc.
Costamare Inc. is one of the world's leading owners and providers of containerships for charter. We have 45 years of history in the international shipping industry and a fleet of 76 containerships, with a total capacity of approximately 541,000 TEU, including five newbuild containerships currently under construction. Eleven of our containerships have been acquired pursuant to the Framework Deed with York Capital Management by vessel-owning joint venture entities in which we hold a minority equity interest. Costamare Inc.'s common stock, Series B Preferred Stock, Series C Preferred Stock, Series D Preferred Stock and Series E Preferred Stock trade on the New York Stock Exchange under the symbols "CMRE", "CMRE PR B", "CMRE PR C", "CMRE PR D" and "CMRE PR E", respectively.
CR Ocean Engineering
For over sixty years, CR engineers have provided solutions for those who face the challenge of efficient resource utilization and the responsibility for meeting the most stringent emission standards.  While current and proposed regulations call for swift compliance, the imperative of efficient resource utilization has become standard operating procedure throughout the world.  Regardless of the pollutant or the industrial source, our team has demonstrated the engineering knowhow and applications experience to design and manufacture systems to meet the most demanding performance requirements. CR Ocean Engineering LLC is an enterprise formed for the specific purpose of bringing those resources to bear on the challenge of exhaust gas emission control at sea. CR Ocean EngineeringLLC offers its proven exhaust gas scrubbing technology as an economic alternative to the high priced low sulfur fuel. Our systems provide the necessary reliability and the assurance of meeting the 0.1% Sulfur fuel equivalency when burning high-sulfur lower cost fuels. CR Ocean Engineering exhaust gas scrubbing technology is ideal for cruise ships, ferries, bulk carriers, containerships, RoRo and others.
Dorian LPG
Dorian LPG is a pure-play LPG shipping company and a leading owner and operator of modern VLGCs. Dorian LPG currently has four modern VLGCs and one pressurized LPG vessel on the water. Dorian LPG has 18 ECO VLGC newbuildings due for delivery in 2014, 2015 and 2016 from HHI and Daewoo Shipping and Marine Engineering Ltd., including the 13 that it acquired from Scorpio Tankers. Dorian LPG has offices in Connecticut, London, and Piraeus.Dorian LPG is incorporated in the Republic of The Marshall Islands.
DNV GL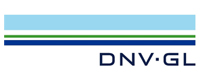 Driven by our purpose of safeguarding life, property and the environment, DNV GL enables organizations to advance the safety and sustainability of their business. We provide classification and technical assurance along with software and independent expert advisory services to the maritime, oil and gas, and energy industries. We also provide certification services to customers across a wide range of industries. Combining leading technical and operational expertise, risk methodology and in-depth industry knowledge, we empower our customers' decisions and actions with trust and confidence. We continuously invest in research and collaborative innovation to provide customers and society with operational and technological foresight. With our origins stretching back to 1864, our reach today is global. Operating in more than 100 countries, our 16,000 professionals are dedicated to helping customers make the world safer, smarter and greener. DNV GL is the world's leading classification society and a recognized advisor for the maritime industry. We enhance safety, quality, energy efficiency and environmental performance of the global shipping industry – across all vessel types and offshore structures. We invest heavily in research and development to find solutions, together with the industry, that address strategic, operational or regulatory challenges.
ERMA FIRST
ERMA FIRST, a reliable partner for shipyards and ship-owners over the years, is investing in continuous R&D to manufacture new products according to the future needs of the market. We are committed to carry on delivering on time, commissioning on time, maintain our 100% successful commissioning and providing 24/7 technical support and troubleshooting. Our goal is to keep the same level of consistency by keeping our promised results and always strive to exceed our clients' expectations.
Green Jakobsen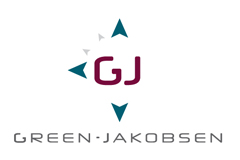 Green-Jakobsen A/S is a maritime consultancy offering ship owners, operators, ship management companies and maritime entities a unique combination of skillsets that encompasses all aspects of managing the human factor in shipping. Our approach is to analyse, diagnose and then improve the safety mindset, leadership and human resource performance of people on shore and at sea. Our combined decades of experience with proven, custom-made programs is the foundation of our work. By balancing industry knowhow with out-of-box thinking, we transform strategy into daily work by using tangible tools which we implement alongside our customers on board and in the office. We are a group of people who combine our academic, seafaring and business experience and we are based in Copenhagen, Manila, Athens and Mumbai, with some 30 employees in total.
Our areas of expertise are:
· Maritime safety performance – reducing LTIF, providing strong tools and methods to support the safety initiatives and focus on behaviour and actions
·  Maritime leadership – training leaders to fulfil the performance driving role, providing knowledge and tools to act as competent leaders on board and ashore
· HR performance and management – linking the management and development of people and their competencies with leadership skills and safety performance
· Soft skills courses – offering a wide range of subjects for company specific courses and seminars
·  Measure and develop safety performance – strengthening a proactive safety culture in an ongoing cycle in a plug-and-play solution including on board training and development
JOTUN
The Jotun Group is a matrix organization divided into seven regions responsible for the sale of Decorative Paints and Performance Coatings (Marine, Protective and Powder Coatings). The company has 40 production facilities and is represented in over 100 countries around the world. www.jotun.com. Jotun develops paint systems and products to protect and decorate surfaces in the residential, shipping and industrial markets. In the shipping market, Jotun's Hull Performance Solutions (HPS) is designed to make it easy to maximize hull performance and thereby reduce both fuel cost and greenhouse gas emissions. The solutions combine state-of-the-art antifouling and application technologies with reliable measurability and performance guarantees.
Latsco Marine Management Inc.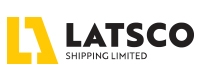 Latsco Marine Management Inc. a subsidiary company of Latsco Shipping Ltd.,  has been established 1st January 2019 and is currently located at Kifisia.  Latsco's history begins over half a century ago as part of Latsis Companies' Group. Latsco provides operational, technical, financial and ship building services, focusing on fundamental principles of quality, integrity, safety, health, environmental protection and energy efficiency, with established programmes for performance excellence, profitability and growth of management of clean energy transportation vessels. Latsco pursues all entrepreneurial ventures with ethics, integrity, consistency to incident-free operations and ultimate aspiration of providing excellent services through long-lasting customer relationships. Currently, LMM Inc. manages a fleet of  27 vessels (MRs, LR2, VLGCs), while another 2 vessels shall be delivered up to 2020.
MarineTraffic
MarineTraffic is the world's leading provider of ship tracking and maritime intelligence. We are dedicated to making actionable information easily accessible. Monitoring vessel movements is at the core of what we do. Building on a base of data gathered from our network of coastal AIS-receiving stations, supplemented by satellite receivers, we apply algorithms and integrate complementary data sources to provide the shipping, trade and logistics industries with actionable insights into shipping activity. With our main offices in the UK, Greece and Singapore, we continue to grow our presence in some of the world's leading maritime hubs, granting us direct access to the markets we serve. Our reach is truly global, enabling us to support the millions that use our service. Our mission to bring about transparency and meaningful change to the maritime world is underlined by partnerships with bodies such as the International Maritime Organisation, and The UN Conference on Trade and Development (UNCTAD). We also work closely with the world's leading ports, maritime companies and oil majors, on projects dedicated to improving efficiency and reducing environmental impact. Our culture of innovation, combined with our desire to consistently exceed expectations, is what drives our diverse, dynamic and entrepreneurial workforce. We set bold goals and are committed to making MarineTraffic a hub where the maritime industry connects and collaborates to create a more transparent and robust shipping ecosystem, and a greener, cleaner world.
Metropolitan College
Since 1982 and until today, Metropolitan College has focused on a strong vision of the intellectual and academic progress of its students. We support the sector of higher academic education with consistency, and we have been established among our students as well as among parents, as the leading choice of high quality university education in our country. Metropolitan College's main priority is the continuous development of critical thinking, academic progress and academic research spirit for each of our students. With 37 years experience in Greek education, Metropolitan College collaborates with distinguished educational institutions abroad in order to offer academic courses that lead to contemporary technical and scientific knowledge and respond to the current demands of the national and international employment market. Metropolitan College's academic structure, the Academic Board, the know-how, expertise and on-going development of our academic staff, the infrastructure, the fully-equipped library of thousands of titles and the technological support of the educational procedures, ensure the excellence in the quality of the educational services provided by the college. At Metropolitan College we believe that it is our responsibility to maintain and enhance the quality of student life and experience, through both academic and non-academic provisions
MINERVA Marine
Minerva Marine Inc. was established in 1996 by Andreas J. Martinos and to this day remains a private and independent company. Minerva quickly grew from a tanker manager of 6 vessels to the committed Aframax operational leader that it is today. Minerva has further expanded its operations to include, from MRs to VLCCs (Chemical Product and crude oil carriers) in the tanker segment, and Capesize in the bulker segment. Today, Minerva has established business with all major oil companies, while it has grown into a valued ice partner for most of the Baltic charterers. The company continues to engage in new business partnerships, having the customers' ever-changing needs always at the forefront.
Neptune Lines Shipping
Neptune Lines Shipping and Managing Enterprises SA is a leading finished vehicle logistics provider, offering transportation and shipping solutions to manufacturers and shippers of cars and high & heavy cargoes. Through our modern fleet of Pure Car & Truck Carrier (PCTC) vessels and our expansive agency network and operational expertise, we provide short sea transportation solutions to almost 30 countries and more than 70 key ports, focusing on the Mediterranean, North Europe and Black Sea.
North P&I Club
North P&I Club is a leading global marine insurer providing P&I, FD&D, war risks and ancillary insurance to 195 million GT of owned and chartered tonnage. Through its guaranteed subsidiary Sunderland Marine, North is also a leading insurer of fishing vessels, small craft and aquaculture risks. The Standard and Poor's 'A' rated Club is based in Newcastle upon Tyne, UK with regional offices and subsidiaries in China (Hong Kong and Shanghai), Greece, Japan, Singapore, USA and Sunderland Marine offices worldwide. North is a leading member of the International Group of P&I Clubs (IG), with over 12% of the IG's owned tonnage. The 13 IG clubs provide liability cover for approximately 90% of the world's ocean-going tonnage and, as a member of the IG, North protects and promotes the interests of the international shipping industry.
Orpheus Marine Transport Corporation
Orpheus Marine Transport Corporation (OMTC) is a ship-management company based in Athens, Greece. OMTC operate a very modern fleet of high-specification, fuel-efficient vessels in the Dry-Bulk and Tanker sectors. All vessels are built at the world's most reputable shipyards to ensure the best build-quality, steelwork and technical innovation available. OMTC uses Lyras Maritime Ltd. as exclusive London Agents, benefitting from the extensive experience and contacts of the Lyras Family.
RINA
With almost 160 years of experience across a wide range of industries, RINA is a multinational company that helps clients build strong, successful businesses. Through a global network of 3,900 talented professionals operating out of 200 offices in 70 countries, we support market operators across the entire lifecycle of their projects, whilst assisting them in renewing their products, technologies and services. Entrusting a project to us means being sure that everything will be taken care of, and our mindset allows us to apply a simple approach to complex situations.
RISK4SEA
RISK4SEA is an online platform to provide PSC performance transparency to the market by analysing PSC Data providing KPI, Demographics, Detentions Analytics, reports, Benchmarks and Insights for 23 fleet segments in an advanced analysis of the last 5 years to assist stakeholders to:
PREPARE for forthcoming PSC inspections
ANALYSE PSC performance to identify strengths & weaknesses
BENCHMARK fleets against competition and the industry
SHIP MED CARE
The protection and enhancement of the physical and mental health of seafarers ensures healthy and happy crews and instills into their thinking, that their employer is taking care of them and has consideration of their well-being very high on his agenda. In order to achieve the above goals we implement a combination of testing, diagnosis, dietary guidance, sanitation guidelines, medical and psychological monitoring and support in real time and worldwide. We are a team of physicians of different specialties based in Greece and supported by a web of specialists and medical centers in Greece and globally, mainly concentrated in main shipping hubs with regional cover.
Standard Club
The Standard Club is a mutual insurance association and member of the International Group of P&I clubs, owned by its shipowner members and controlled by a board of directors drawn from the membership. The club has been insuring shipowners, operators and charterers for their liabilities to third parties for over 100 years and insures about 10% of the world fleet. The Standard Club prides itself on quality of service to members, and sets great store in responsiveness and support at all times, especially in times of crisis. Claims are managed from one of our 6 international offices, and our global reach is expanded by our correspondent network. We also put an emphasis on financial strength and stability, which has resulted in an S&P A rating and no unbudgeted supplementary calls for over 20 years. The Loss Prevention department works to minimise losses through ship surveys, member risk reviews and a programme of educational events and publications. The loss prevention team is continuously developing its tools and training its personnel to enable it to provide expert technical and loss prevention advice to members round the clock. The Safety and Loss Advisory Committees are key to the club's loss prevention initiatives and meet twice yearly to discuss claim trends and industry issues. Various initiatives have come as a result of the committee meetings, such as the member risk review programme, introduced in 1993 and unique to all International Group clubs
Steamship Mutual P&I Club
Steamship Mutual's aim is to provide a comprehensive high quality P&I service backed by sound underwriting and strong reserves. The Managers, led by Stephen Martin, are determined to ensure that these objectives continue to be met. Steamship Mutual is one of the largest and most diverse P&I Clubs in the world, and a member of the International Group of P&I Clubs participating in the International Group Pool. Our Members remain the centre of our business and we strive to offer them the best advice and support wherever they are around the world. We firmly believe the service we provide our Members will help define our future success.
The Swedish Club
The Swedish Club is a leading marine mutual insurer, headquartered in Gothenburg, Sweden, and with offices in some of the world's strategic shipping centres. Established in 1872, it is owned and self-managed and under the direct control of its members. All strategic decisions are taken by a Board of Directors drawn from the members. Our members make up an international community of front rank shipowners, who believe that quality comes first. Every member has met our demanding conditions of entry. These standards cannot be met without total commitment to quality. In return we provide insurance services of the highest quality; our members' premiums do not subsidise owners operating at lesser standards.Mutuality means that the Club's interests are identical to the interests of the members. Our mutual aims include the safe and pollution-free operation of vessels. Naturally, given the nature of shipping, it is impossible to eradicate all accidents. That is why we place such emphasis on service excellence in casualty situations. Our priority is to help the member solve the problem at hand as quickly as possible, so ensuring the vessel's swift return to trade. Our guiding principle in all things is a guarantee of fair and equitable treatment. This extends from the assessment of risk to the fixing of premiums and the settling of claims. The membership of The Swedish Club is a real community, actively engaged in sharing operational experience in the crucial areas of safety and loss prevention. In these and other areas, the Club acts as a facilitator, co-ordinating initiatives that benefit all members.
Synergy Group
The Synergy Group, with over a decade of experience as a leading shipmanager, offers end-to-end maritime solutions and services tailored to the specific requirements of clients. In-depth technical expertise and a diverse product portfolio enable Synergy to generate efficiency and productivity gains to enhance the customer experience for all clients. Headquartered in the globally connected city-state of Singapore, Synergy's hallmark is its through-life approach to asset management and maritime solutions custom-designed to client requirements. Now with 13 offices in six key maritime centres and over 270 vessels under management, Synergy supervises a diverse fleet which includes LPG tankers, chemical tankers, oil tankers (VLCC, Suezmax, Aframax, LR2, LR1 and MR), container vessels in the 1,800 TEU-20,000+ TEU range and every size of bulk carrier. Synergy's holistic approach to seafarer wellness was recognised this year when it won the prestigious 2019 Seatrade Award for Investment in People. Synergy was also named 'Shipmanager of the Year' at the 2018 Lloyd's List Asia Pacific Awards.
Tsakos Group of Companies
The Tsakos Group traces its origins deep in the passage of time, well beyond its almost half a century continuous activity and growth. It's roots can be found at the heart of the maritime tradition of Greece, in the metropolis of Greek shipping, the Aegean archipelago island of Chios.  For Captain Panagiotis Tsakos, the founder of the Group, going to sea was a natural course, a matter of destiny. Following a generations' long tradition in shipping, he advanced through the ranks of deck officer until he became a shipmaster and eventually a shipping executive. It was equally natural for him to lead a small group of investors on to the acquisition of  his first ship. Joined by his family and friends and prompted by his life time companion and wife Dr Irene Saroglou-Tsakos, he led that little company to its current size and diversity. With the active encouragement and support of colleagues and the active involvement of his children Nikolas and Maria, the company was fast expanded sustaining a steady growth through the  troughs highs and lows, of the industry . Tsakos Shipping and Trading S.A. was the first of the companies to comprise what now is known as the "Tsakos Group of Companies". Over the ensuing years, the Group established a number of affiliated and associated companies around the globe significantly expanding its shipping activities and world-wide operational capability while building a reputation of solid performance in reliable maritime transport services, thereby acquiring a strong reputation within the shipping industry as the preferred partner of choice for a wide range of entrepreneurs.
UK Club
The UK P&I Club is one of the oldest P&I clubs in the world. It provides Protection and Indemnity insurance in respect of third party liabilities and expenses arising from owning ships or operating ships as principals. One of the largest mutual marine protection and indemnity organisations it insures over 200 million tonnes of owned and chartered ships from more than fifty countries across the globe.
WALLEM
The Wallem Group is a leading provider of technology driven maritime solutions, offering services supporting the complete lifecycle of a vessel from newbuilding supervision to end-of-life recycling guidance. Wallem's extensive portfolio includes asset management, crewing, training, ship management, safety and compliance management and agency services. As one of the largest and most experienced solutions providers globally, Wallem offers world-class support to shipowners by bringing its customer-centric and transparent approach to all aspects of fleet operation. Wallem combines technology and forward-thinking to deliver on safety, technical, and commercial performance without compromise. Wallem believes in collaboration to foster innovation in meeting future needs. Wallem operates globally with a shore-based team of 1000 and more than 7,000 highly qualified seafarers, serving nearly all vessel segments.
World Link Communications
World-Link Communications Inc. delivers cutting-edge connectivity solutions to the maritime industry. We provide satellite based mobile communication services that enhance the competitive edge of our customers.  With 30 years of experience the Company maintains long term partnerships with ship owners and ship managers.  Our largest customer, a fleet manager of 650 vessels, is a partnership of more than 20 years. We innovate, develop, and support smarter software, cost effective hardware and network based connectivity solutions to deliver the latest in Maritime Cyber-security, Vessel connectivity & Satellite bandwidth optimization, and Crew welfare. Our technical support team attends to vessels' needs around the clock and around the world. Our certified engineers support a fleet of more than 1800 global trading vessels. We serve vessels in the merchant fleet, research, and oil & gas support sectors. We are an independent mobile satellite service provider, maintaining strong vendor relations with satellite operators and hardware manufacturers including Inmarsat, Intellian, and CISCO, among others. Our satellite connectivity solutions use bandwidth from Inmarsat, Iridium, and Global Eagle among others to deliver the most effective solution to our customers. We work with our customers to harden their fleet cyber-security posture, optimize satellite communications onboard their vessels, and enhance their crew welfare services to improve their competitive edge.
Who Should Attend
This is a must attend event for all companies and individuals interested in Ship Technology and Sustainable Shipping, including:
Ship owners
Ship Manager Company Staff (Technical, Marine, Operations, Safety & Quality)
Maritime professionals
Regulatory & government authorities
Flag state representatives
Classification societies representatives
Marine Insurers & P&I Executives
Experts on information technologies (IT) onboard
Other relevant with smart technologies Industry Organizations/ Executives/ Experts
---
Delegate Helpdesk
General Information
Who can I contact for more information on the event?
Please contact the organizers directly at e-mail: info [at] safety4sea [dot] com
Registration
How do I register?
To register you should fill in the online registration form and follow the instructions contained in the Registration Form.
Is the event free to attend for the delegates?
Attendance to the event is FREE subject to online registration. In case you are interested, please complete the online registration form and confirm with the organizers. Speaker Presentations, Conference DVD and Certificates of attendance will be available through the organizers after the event, at no additional cost, ONLY to SAFETY4SEA subscribers.
What happens if I am unable to attend despite being registered?
Appreciate if you could inform the organizers by e-mail as soon as possible before the event.
After the event
How may I evaluate and comment on the event?
You may comment with the organizers at any time, during or after the event. Furthermore an event evaluation form will be available online after the event to complete anonymously any comments you may have.
How can I order Speaker Presentations, Conference DVD or Certificates of Attendance?
Speaker Presentations and Certificates of attendance will be available through the organizers after the event, at no additional cost, ONLY to SAFETY4SEA subscribers. Conference DVD may be available at additional cost to those interested.
Please contact the organizers directly at e-mail: info [at] safety4sea [dot] com
---
We look forward to welcoming you at this event!